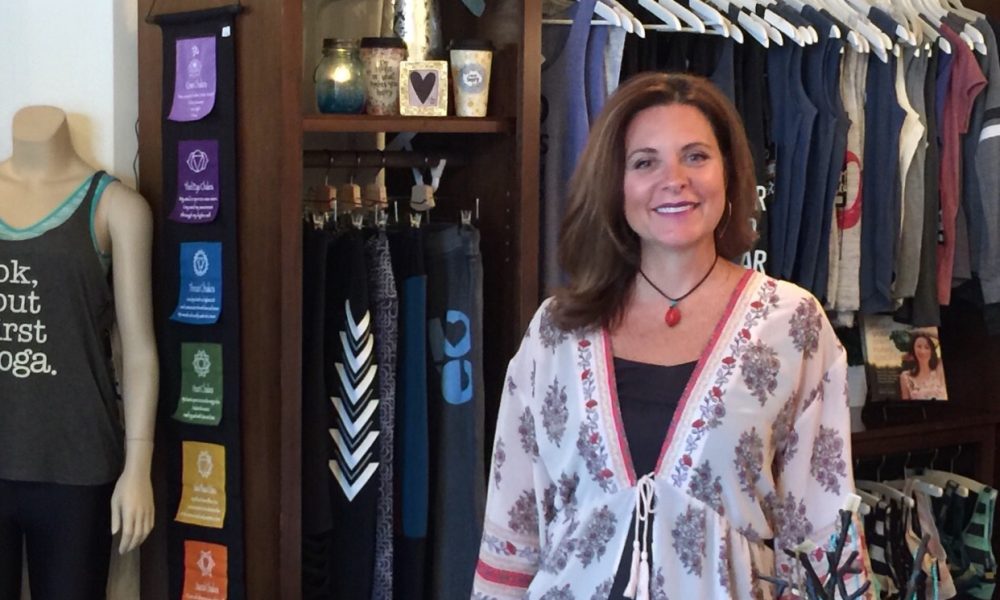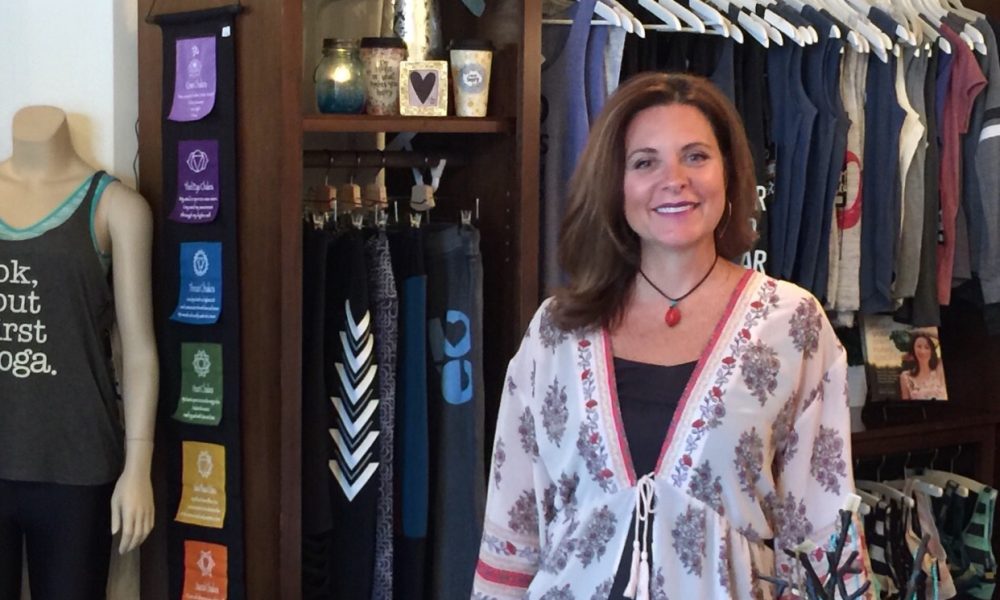 Today we'd like to introduce you to Colleen Rose.
Colleen, can you briefly walk us through your story – how you started and how you got to where you are today.
In 2004, I opened a small yoga studio in a downtown location of our town. I truly opened Yoga-360 with one vision: to teach Yoga to EveryBODY. Yoga, at the time and perhaps still has, a stereotype that I wanted to break. I wanted these incredible, life changing teachings to reach as many people as I could. I started with yoga for teens, babies, men, athletes; you name it I was going to teach them! After more self-studying, I found myself studying with Deepak Chopra. Through the Vedic Teachings, Deepak, and the Chopra Center, my teaching vision became clearer. Today, more than 13 years later, that vision has manifested into teaching intention based yoga. Intention based yoga and intention based spa treatments allows each individual to determine what they want in that moment (and in their life), to move them to a place of truth and happiness. Today, Yoga-360 has imploded now offering yoga and meditation classes, workshops, retreats, teacher trainings, Pilates, acupuncture and an Ayurvedic-inspired day spa.
Has it been a smooth road?
Hmmm 2008 would be our bump in the road. This was the year that I decided to move from the small, quaint location into what is now more than 4,500 square feet of studios for yoga, Pilates, and a day spa. With the financial market crashing, wellness and what was seen as luxury items such as spa services, took a bit of a hit. But we persevered and were shown what a viable vision we had with a steady sales growth since the day we opened.
So let's switch gears a bit and go into the Yoga360 story. Tell us more about the business.
The yoga aspect of Yoga-360 is a regionally recognized studio featuring yoga class 364 days a year (we are closed only on Christmas Day). Our yoga teachings are unique as we approach each person's needs individually. Every class allows space for each student to explore their daily needs and desires, emphasizing acceptance, appreciation, love, compassion and forgiveness of self and others. Oh and yes there are yoga poses too LOL.

Ranked as the #2 Spa in Chicago by USA Today; our spa is inspired by Ayurveda, with each treatment designed to bring your mind, body and spirit into a state of internal and external balance. Our spa therapists create a soothing oasis immersed in a philosophy of attuning the whole person to the rhythms and cycles of the nature. Here you'll discover time-tested treatments and healing rituals that harness the gifts of nature, offering a year-round menu of seasonally inspired therapies that bring renewal and transformation with every breath you take.
Offering facials, massages and body treatments, our Yoga-360 Global Rituals are our signature treatments and your passport to exquisite pampering and renewal. Our treatments are born from my ongoing love of travel, fascination with culture and my desire to intimately understand what nourishes women from all around the world.
But daily, I am most inspired by the students' ongoing commitment to "do the work." It's a commitment to show up and learn about yourself, to put out there on the mat all you have to offer and to see yourself for who you truly are, warts and all. Once we see that, we have the ultimate opportunity to make change within them and then within the world.
Who else deserves credit – have you had mentors, supporters, cheerleaders, advocates, clients or teammates that have played a big role in your success or the success of the business?
Aside from the students themselves, our teachers and staffs' commitment to our community is unprecedented. They know the impact they have on our community in making a difference and it's not something they take lightly. Our team vision comes from Don Miguel Ruiz's Four Agreements:
1. Be impeccable with your word.
2. Don't take anything personally.
3. Don't make assumptions.
4. Always do your best.
Contact Info:
Address: 91 Bankview Drive, Frankfort, IL 60423
Website: www.Yoga-360.com
Phone: 815-806-0360
Email: info@yoga-360.com
Instagram: yoga360
Facebook: yoga360