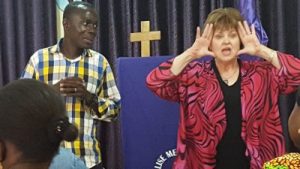 Today we'd like to introduce you to Catherine Johns.
Thanks for sharing your story with us Catherine. So, let's start at the beginning and we can move on from there.
You might say my career path has been a winding one. It brought me to a fabulous place, speaking to groups about more compelling communication. And I coach individuals who need a more magnetic message and want to deliver it with confidence and charisma. Funny, because I started my career hiding behind a microphone. The last thing I wanted to do was stand in front of a group.
I was a nursing major, of all things, when a college friend said, "You have a fantastic voice—you should be in radio." Really? Me? The nerdy girl? I'd never even thought about such a thing. He turned out to be right, though. That first gig at the campus radio station turned into a 25-year career in broadcasting. It took me from dinky station to tiny market to a pink slip and another… and then to the big time: WLS in Chicago. Where I spent 18 years as a news anchor, morning show side-chick, and talk show host.
I always said I had a great face for radio; I was very comfortable being heard but not seen. Hated the public appearances that broadcasters have to do every now and again. But I loved every minute of being on the air. (Okay, not every minute. But I'm not telling about the less-than-lovable minutes). You know what they say about all good things. When radio caved in for me, it was scary. And depressing. All I'd ever done was talk—and listen—on the radio. The path was clearly going to change direction, but it was a challenge figuring out where it would go.
It led me to a communication consulting firm doing presentation skills training. Ironic, since my presentation skills weren't that hot. I could talk, all right. But with all those eyeballs looking back at me? That was a whole different deal from working in a studio. It turned out to be a great fit though. I learned how to speak to people right there in the room with me instead of coming out of the dashboard of their car. And I loved this work almost as much as I'd loved radio.
When I left that company, I went to work for a client doing the same kind of coaching and training. I was miscast, working at a big bank. But it didn't last long anyway. A bigger bank swallowed up mine and I was job-hunting again. I expected when I got out of broadcasting, that things would be more stable. Not even a little bit! So, I decided it was time for a left turn and I became a hypnotist. I'd been studying hypnosis, just for fun, and it was REALLY fun. How great would it be to do that for a living? I opened Chicago Hypnosis Center with my friend Karen Hand, another refugee from the radio.
And it was great in the beginning. Karen and I had a few good years, business-wise, before the recession ruined it. Truth is, we liked it so much we kept going long after we should have said, "Uncle!" Belatedly, we closed the business and paid off its considerable debt. Ugh. So there I was, starting over again.
I'm pretty sure this'll be my last career—I'd best make it a good one. I so love bringing out the masterful speaker in people who think they can't do that. Translating somebody's blahblahblah into a compelling message that really connects. Finding that thing they do well and building on it so they can be comfortable and confident in front of a group. And I especially love doing that work with a roomful of people at once.
Workshops, breakouts, interactive keynotes—speaking lights me up. (And the audience lights up too.)
Overall, has it been relatively smooth? If not, what were some of the struggles along the way?
Every cutback, layoff or out-and-out "you're fired" was a struggle. Even in a notoriously unstable industry like broadcasting, it's no fun to be the one who doesn't have a chair when the music stops.
Starting over (and over, and over) is certainly challenging. It's a point of pride with me that I reinvented myself a few times. Some people cave in when their first career goes south; I'm proud of being resilient enough to find a new path.
And, if you go back far enough, just being a woman was an obstacle. The head of my department in college actually told me "there's no place for a gal in broadcasting." He was wrong, of course, but that kind of discouragement was common. And don't even get me started on #MeToo moments in studios and newsrooms and press conferences.
Catherine Johns – what should we know? What do you guys do best? What sets you apart from the competition?
My coaching clients discover how to capture attention, command a room and connect with an audience, whether they're speaking to hundreds of people from a stage or a handful around a conference table. That means developing their message. Polishing their delivery skills. And, most important of all, pumping up their personal presence.
I speak to professional associations, business organizations and women's groups about those very things—what to say and how to say it so they have more impact and influence. Some of my most popular talks: Speaking with Authority; Magnetic Introductions; Powerful Presence.
A particular interest is working with women who've been playing small and cheating the world out of benefitting from their talents and abilities. That's why I wrote Show Up and Shine: Simple Steps to Boost Your Confidence and Charisma.
What am I known for? Engaging an audience. Commanding a room. Connecting with people so they feel heard. I'm a catalyst. People say I'm funny, irreverent, and down-to-earth. And they always walk away with practical knowledge or skills or both that will help them play a bigger game in their work and even in their life.
What role has luck (good luck or bad luck) played in your life and business?
Oh, I've definitely had a few lucky breaks.
I answered the phone in my Cleveland newsroom; a guy asked for a colleague who'd recently moved on. Fortunately, I recognized Bud Miller's name. So I told him, "She left two weeks ago for a great new gig. And I'm available." That's how I wound up with an interview in Chicago and a new job joining Jeff Hendrix to anchor the news on Larry Lujack's show at WLS.
And I was lucky to be there when the bosses called Larry in and told him to "interface with the news people." It was the dawn of the ensemble morning show and it gave me an opportunity to become a personality in my own right. Which paved the way for everything else I did in radio and beyond.
Then there was that time between careers when I'd been unemployed for months—I was broke and hopeless. My manicurist introduced me to her next client, who turned out to be a fan. She connected me with a friend of hers, who introduced me to a friend of hers. And this friend-of-a-friend-of-a-stranger-a-the-salon managed the Chicago office of a communication consulting firm. Interview. Audition. And I had the beginning of my new career.
One last luck story, a personal one.
My love life, or lack of one, was legendary, providing fodder for many a bit on the radio. When my hair stylist tried to fix me up with a friend of hers I wanted no part of it; I was done with guys forever. She was so persistent, I finally agreed to have dinner with the guy. He just wasn't my type. For three weeks, I told all my friends, "He's a really nice guy, but he's not my type." Then I figured out the problem wasn't the guy. The problem was my type.
So I changed my type. Frank and I got married almost a year after that blind date in a delightful ceremony that included audience participation, a song written just for us, and a wedding cheesecake. It'll be 27 years this summer.
Contact Info: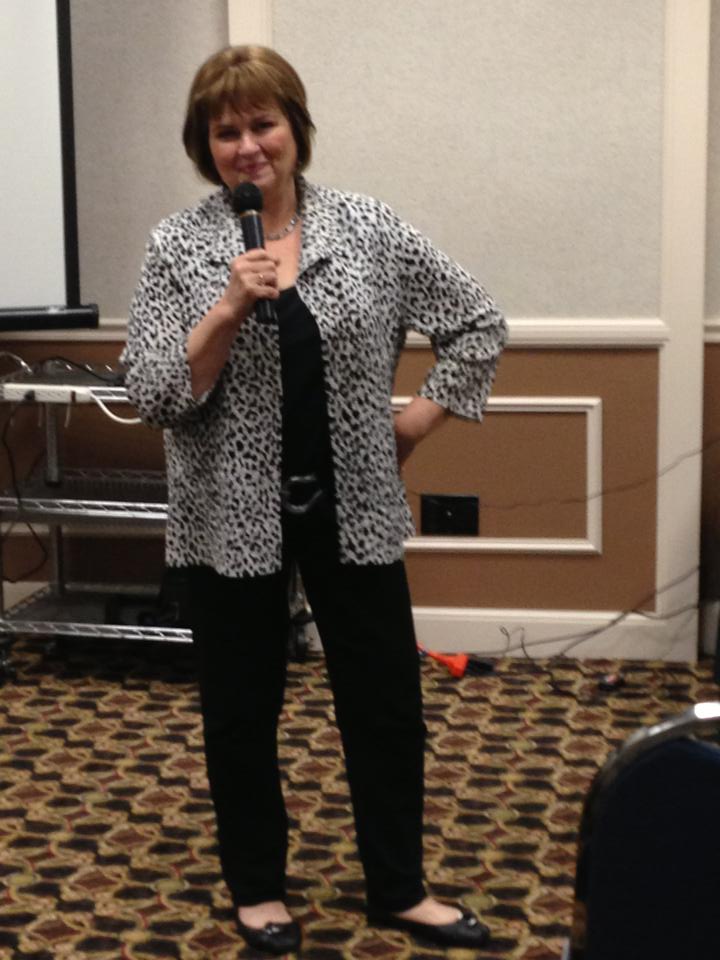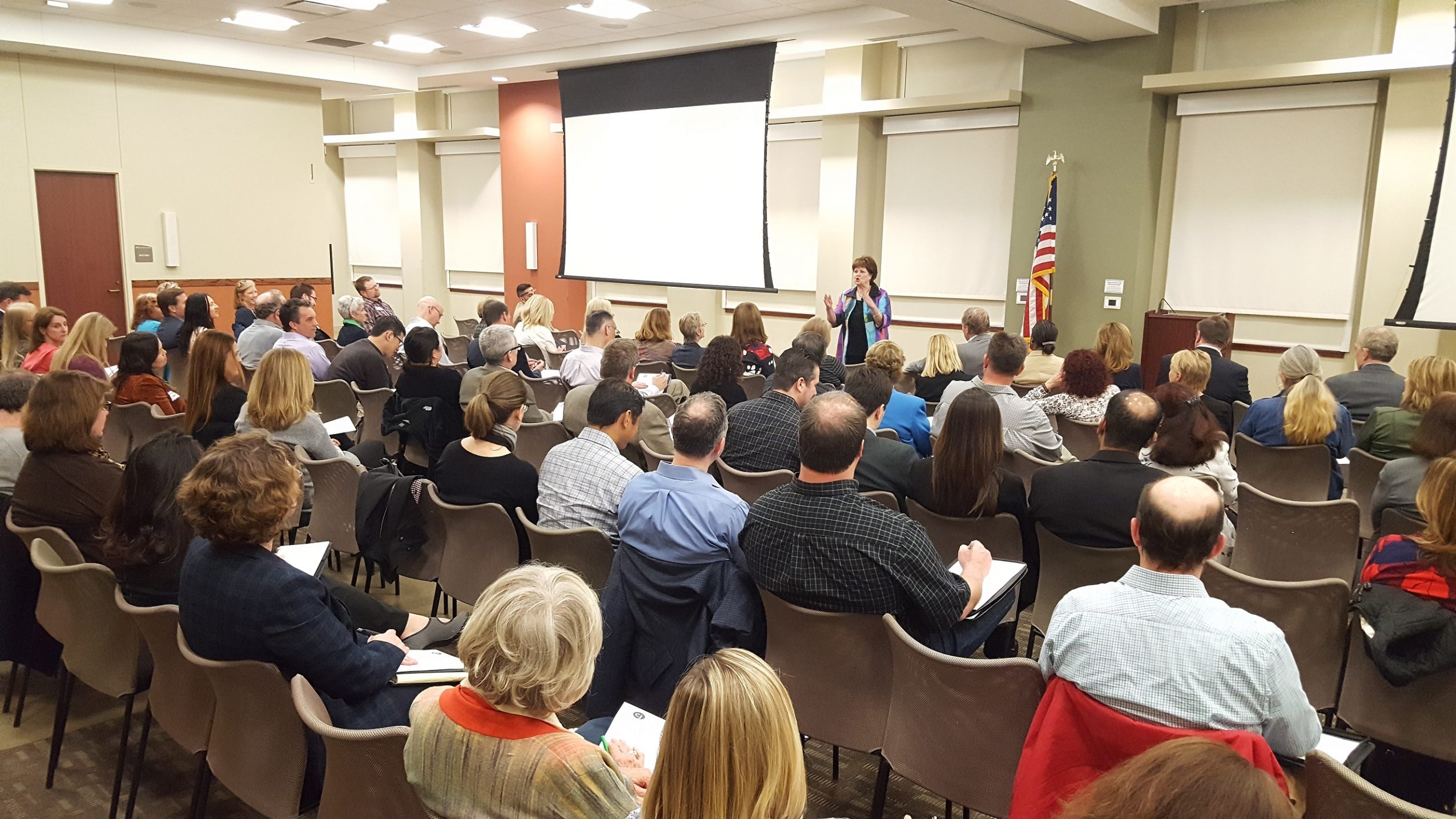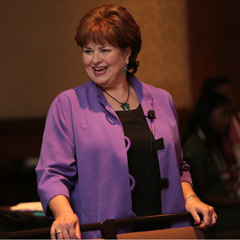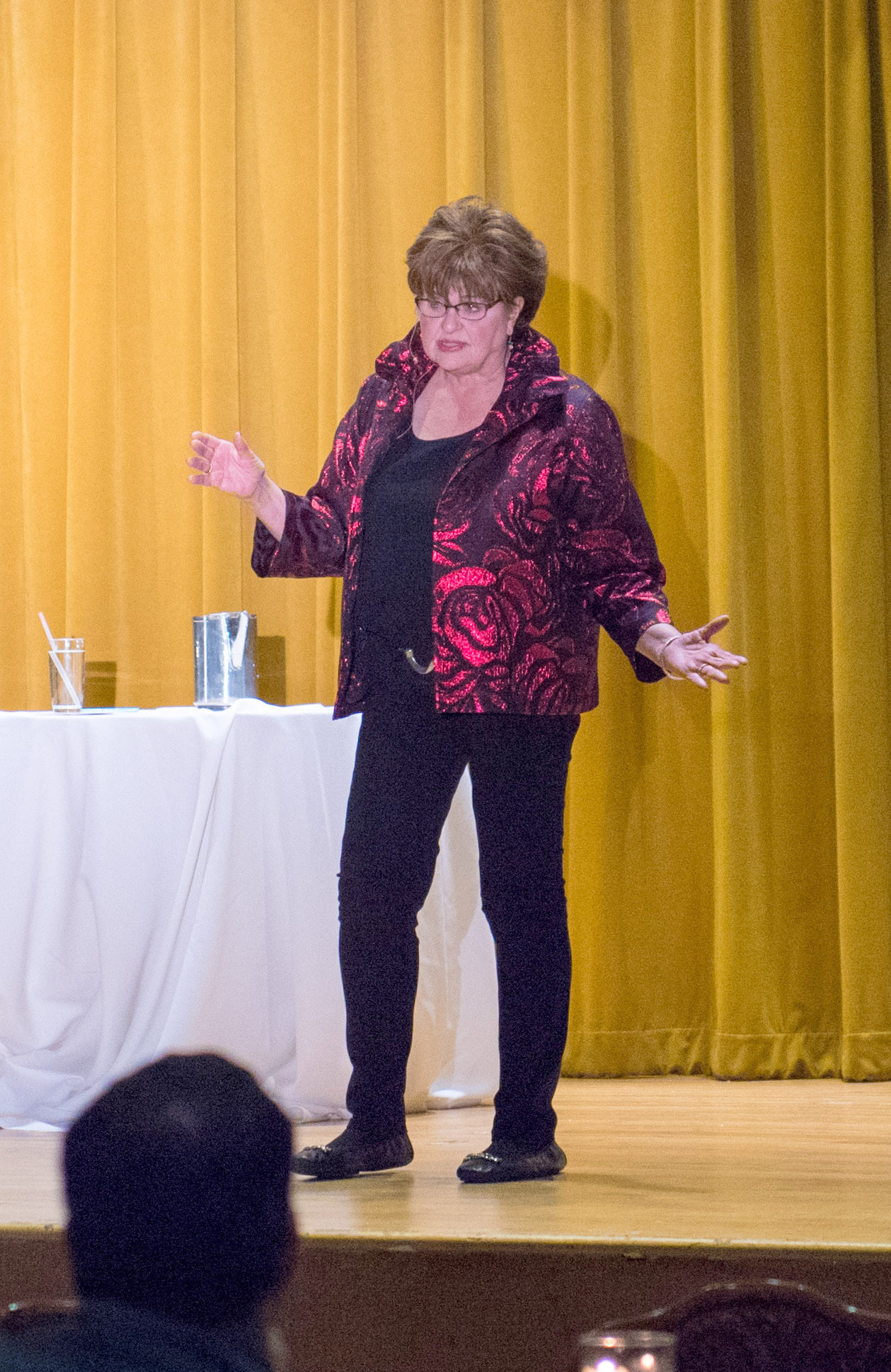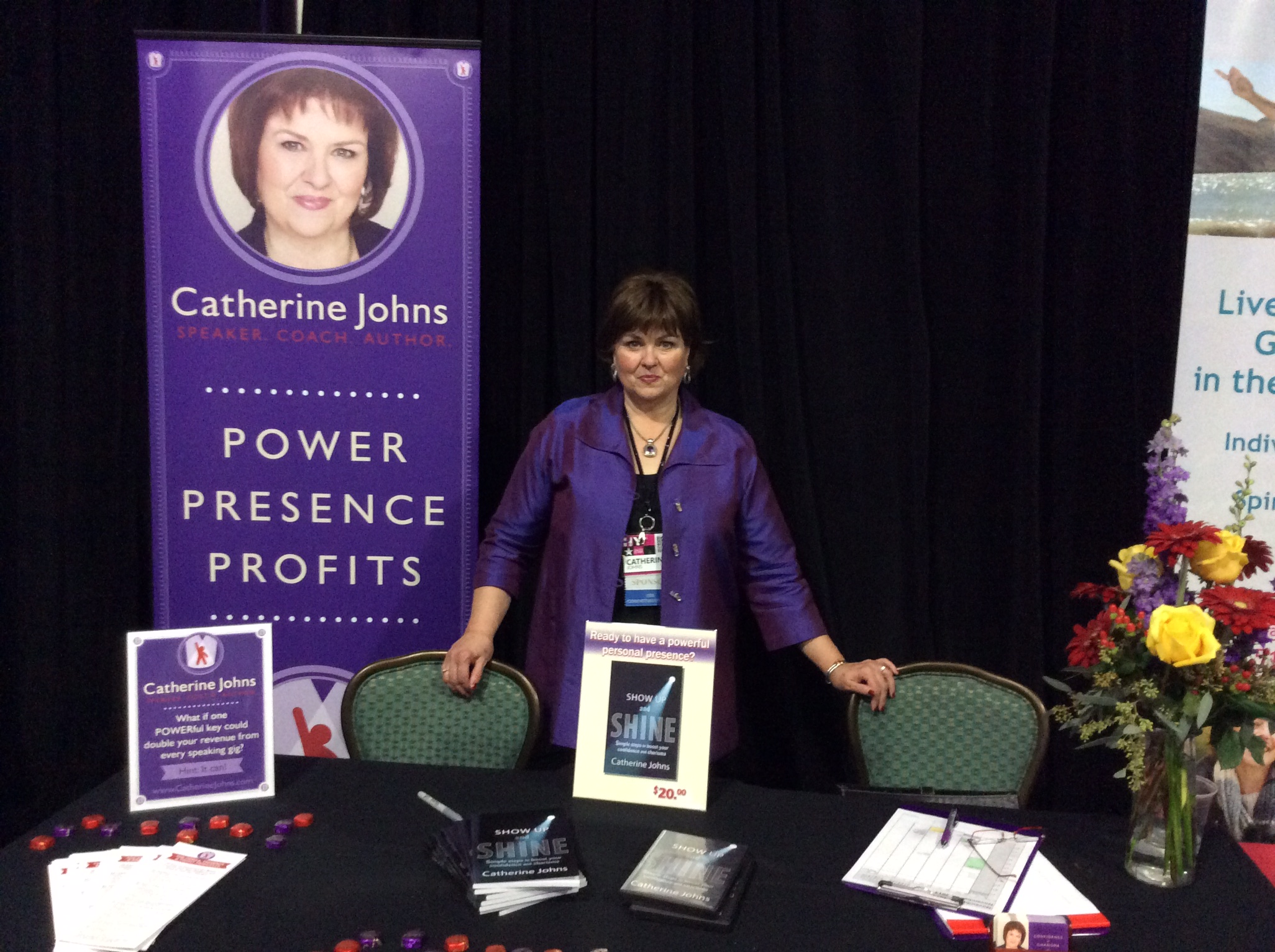 Getting in touch: VoyageChicago is built on recommendations from the community; it's how we uncover hidden gems, so if you know someone who deserves recognition please let us know here.