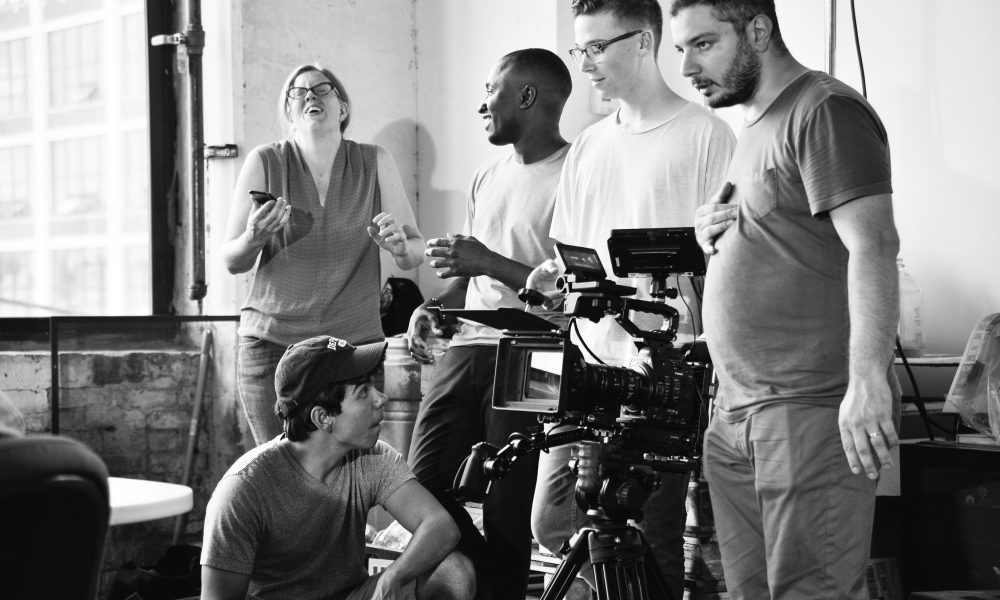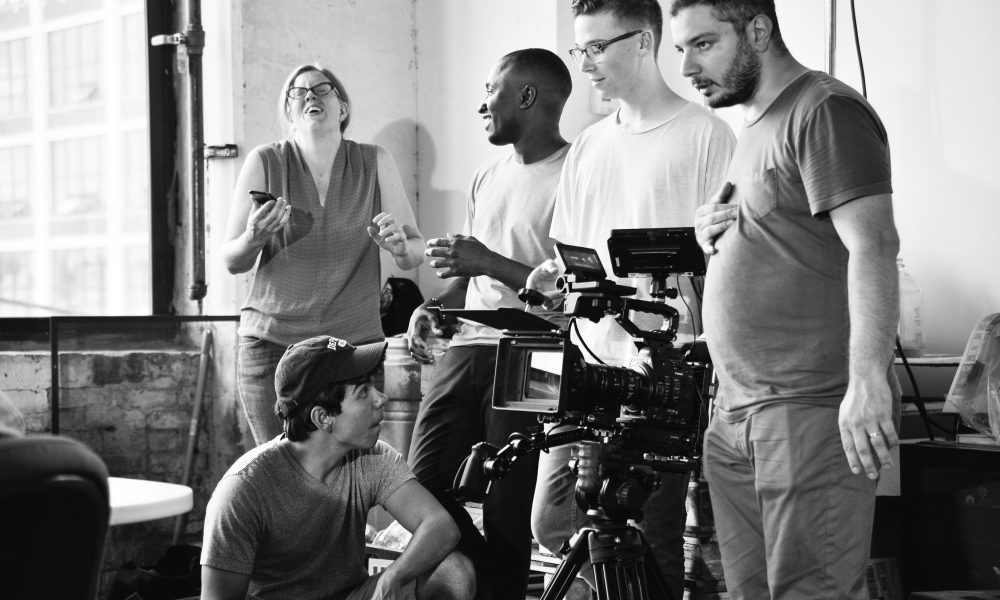 Today we'd like to introduce you to Cara Winter and George Ellzey Jr.
Cara and George, please share your story with us. 
Cara: I was directing a play, and I needed to hire a male understudy, someone who could cover all four of the male roles. And George walked into the auditions, and immediately I knew I wanted to work with him; that he was both smart enough, and dedicated enough, to take on the understudy position. People typically think of it as just an acting gig, but it's really about being a memoization work-horse and being super responsible. So, I hired George, and he was perfect. He even went on, one night, when one of the actors got sick!
George: After the play, we kept in touch. We met last October when I finished a webseries and a pilot script and I desired to get Cara's feedback (she's a wealth of knowledge). Over coffee, we discussed films that we recently have seen and I expressed my frustration with the lack of diversity in La La Land. From that conversation, Cara and I shared movies that were not only inclusive but great stories. Then a light bulb turned on in both of our minds, we decided to collaborate with directing and producing together. I've written and produced a couple of web pilots, and Cara had directed theater and produced a web pilot as well, so it seemed like a natural next step (to co-direct).
Cara: So, we started raising funds on IndieGoGo, called in a ton of favors, then got to work! We have an amazing Director of Photography, Leo Fallucca, who was just vital to bringing our vision to life. We just wrapped on production, and now we're into the post-production phase.
Has it been a smooth road?
Cara: There have been bumps in the road! There was a lull in the middle of fundraising, and I had my doubts about whether or not we were going to make it!
George: I had my moments of doubt, too, but I knew we would make it. There's a scripture that says "faith without works is dead". Cara and I put so much effort in the presentation of our crowdfunding page (quality concept video, graphics, music) as well as we maximized every medium we knew of to get exposure. So we did the work, we just had to believe in ourselves and our film that it would get funded. Thanks to our friends, family members, colleagues, and strangers, we made $10,000+.
Cara: Yep. For me, there have been two, big lessons: 1. have faith, and 2. trust your gut.
George: Same for me. We've both become better creatives, business owners, and most importantly, humans from this journey.
We'd love to hear more about your business.
George: Ellzey Winter Productions LLC is an indie film production company based here in Chicago. Diverse filmmaking is a passion for us; Cara and I stand on the bedrock that "diversity is normalcy" both in front of the camera and behind it.
Cara: We feel what sets us apart from a lot of other filmmakers is not just our focus on diversity, but a passion for the details. Some filmmakers have a great eye, don't know how to bring their vision to fruition.
George: We bring both excessive creativity and business acumen to filmmaking. Time is money!
Cara: Yeah, budgeting your time, and your money, are huge in making films. I've become a penny-pinching miser throughout this process, I'm proud to say. I've been in project management and small business accounting for many years, so I know how to get a project done on time and under budget.
George: One of my strengths is the ability to pull resources and people together. Fueled by Issa Rae's charge to "network across", I reached out to my peers who are hustling in the film industry in Chicago and invited them to collaborate with Cara and me on Division. Together Cara and I assembled the dream team. As directors, your job is to get the right people for each position, and then stand back and let them do what they do best. Let them shine.
Cara: Yeah. And we did, and they did. So, I think what sets our production company apart is, we've figured out how to make a beautiful-looking (and sounding) product for a fraction of what it would ordinarily cost. Of course, we'd love to have larger budgets in the future, and pay everybody more! But even if we continue to make smaller-budget films… we know how to do so, and how to do it well.
Is our city a good place to do what you do?
Cara: I think Chicago is a great place to be a filmmaker, or, honestly, a creative person of any kind. There's passion here among creatives; people share ideas and time effortlessly. It's not a town that feels like everybody's trying to get ahead of everybody else; it feels very community-oriented. Like, "let's all get where we want to go, together."
George: Except when you're driving.
Cara: Yeah, when I'm driving, it's "ARE YOU INSANE? MOVE; IT'S THE VERTICAL PEDAL ON THE RIGHT."
George: We're not overrun with filmmakers like LA or New York, so it seems like you get a little more attention in this market. And also, people here really pull together. For instance, Chicago Artists Resource, DCASE, and Chicago Film Office are all amazing resources for filmmakers.
Cara: And we also formed an alliance with the Chicago chapter of Moms-in-Film, to help support our parent artists with things like on-set childcare. So, if you're 20 and single, or 40 and a parent, there are other artists here eager to collaborate with you.
Contact Info:
Phone: 917-406-2317
Email: carawinter1975@gmail.com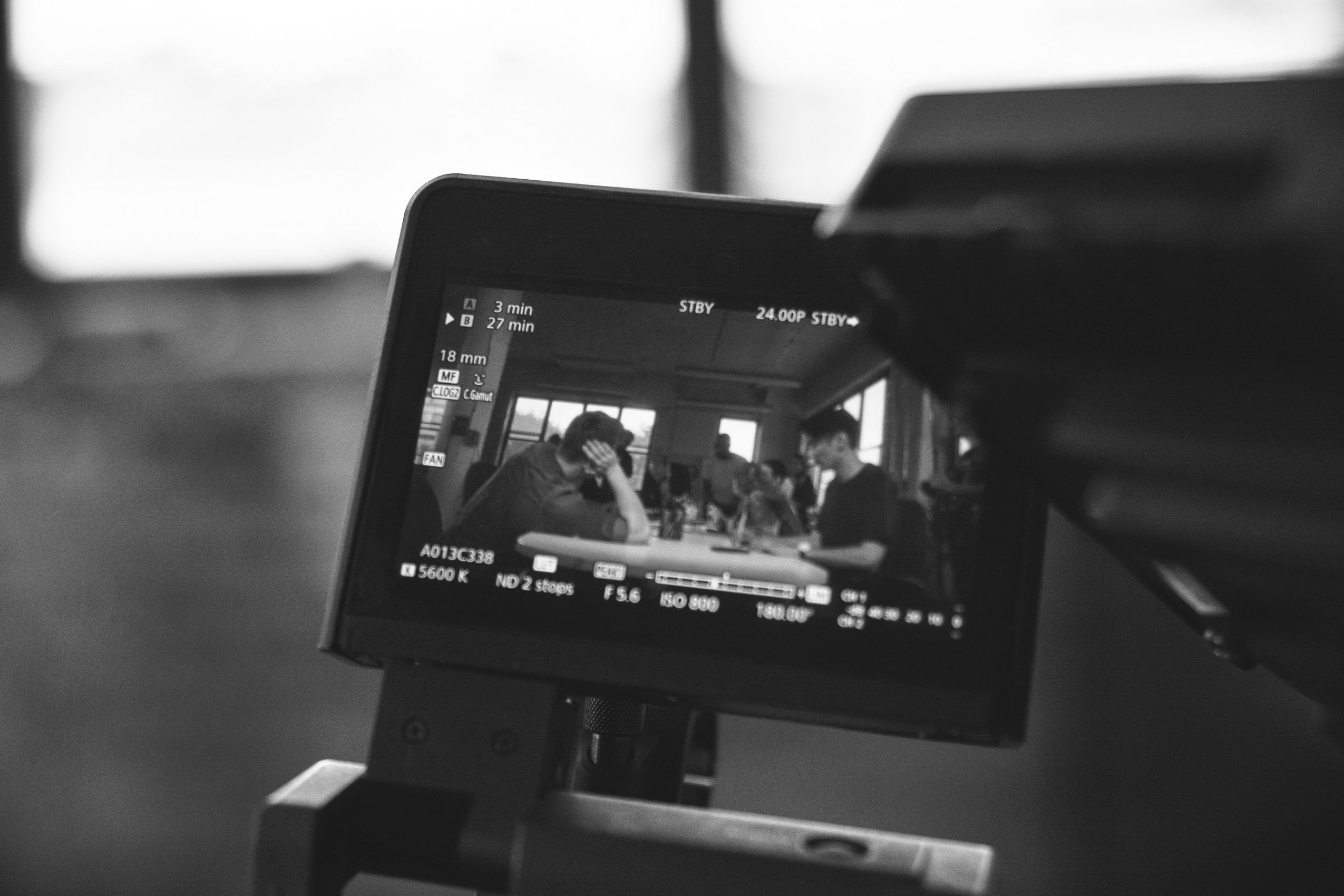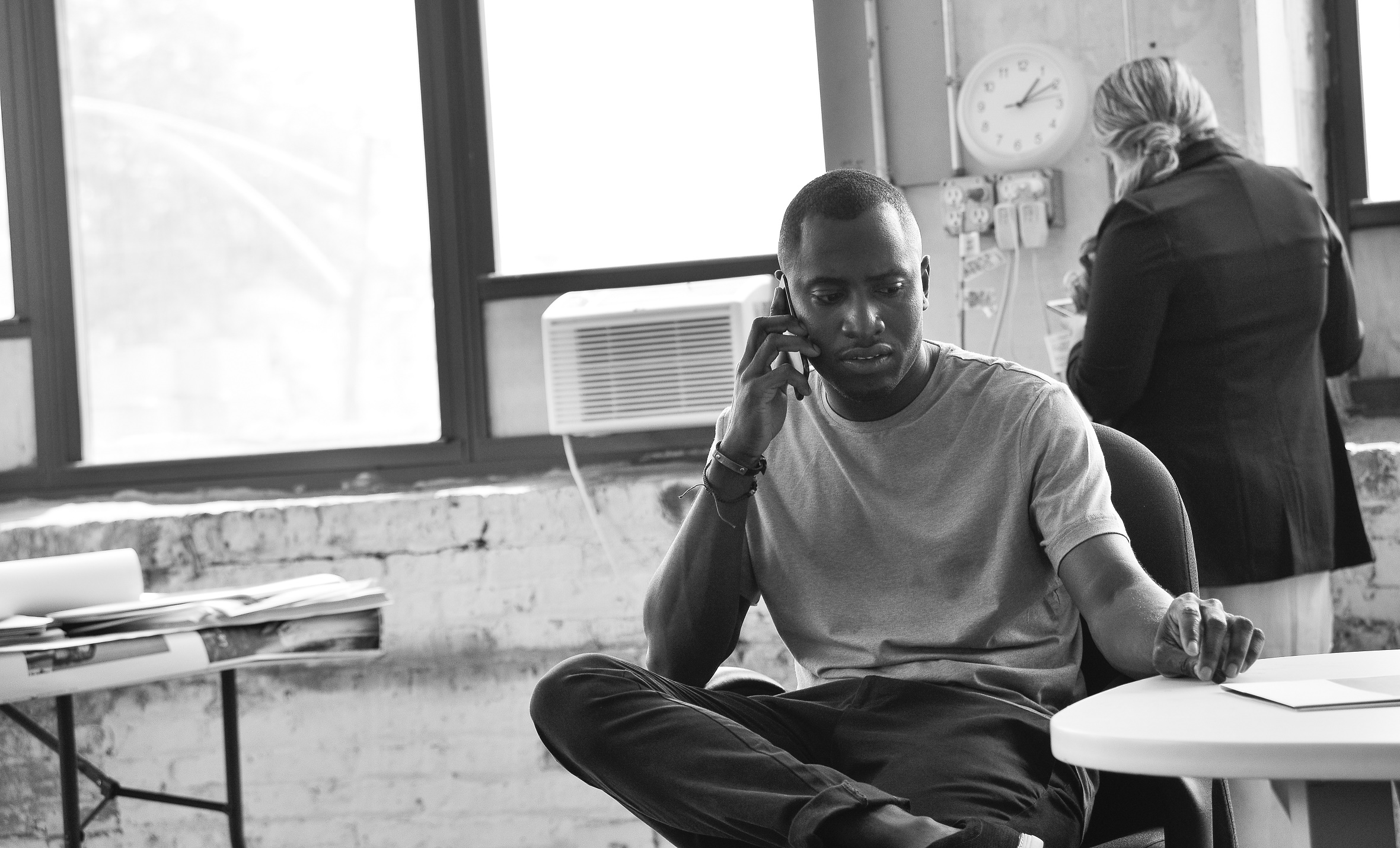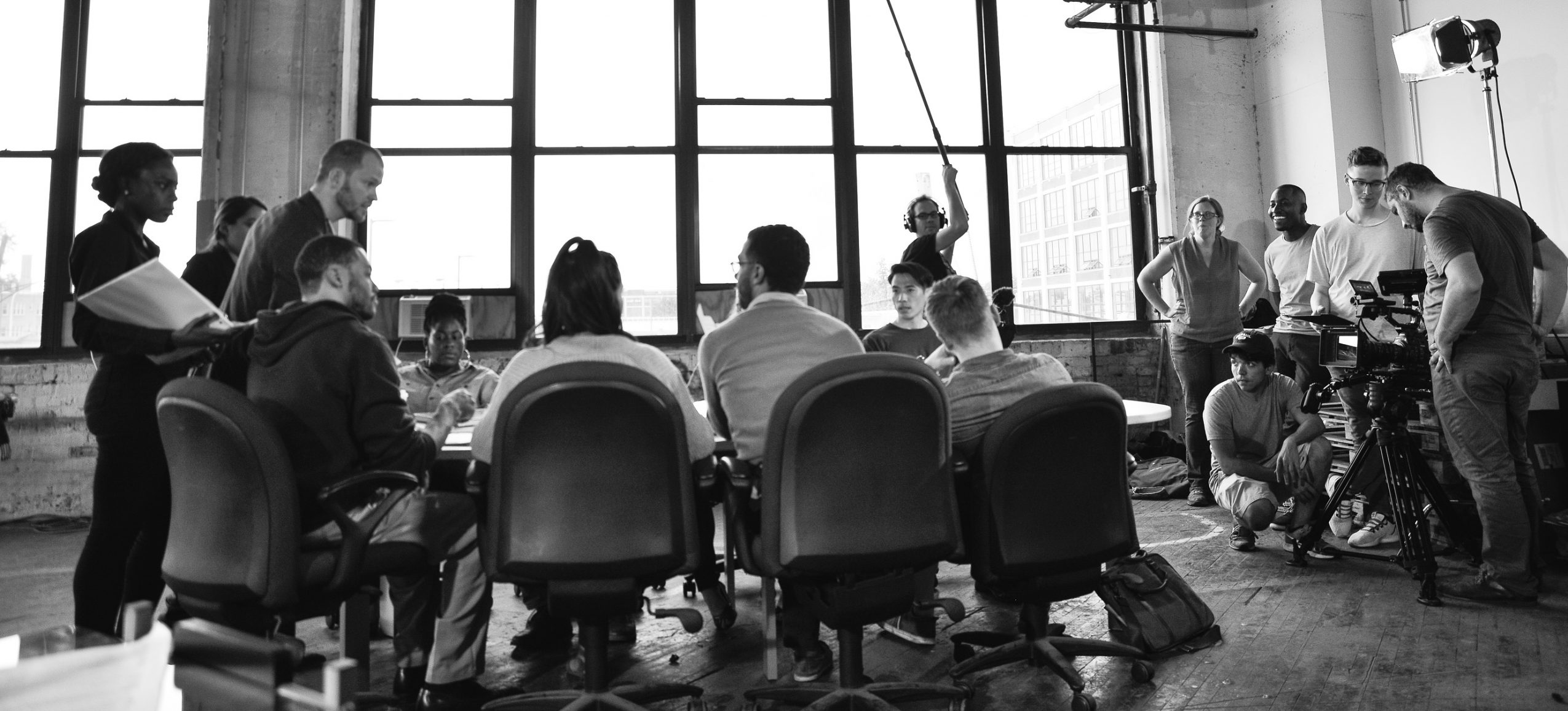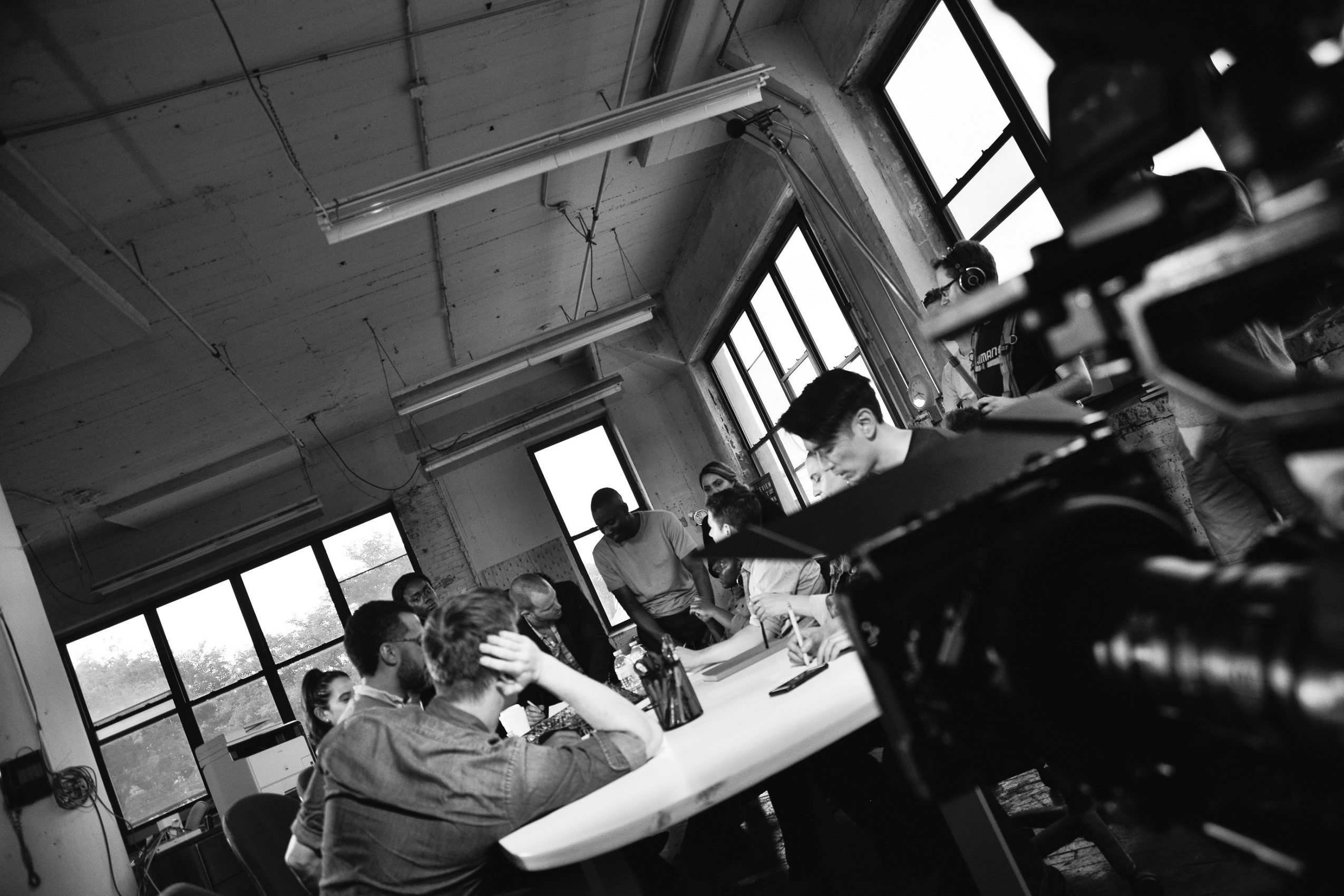 Image Credit:
Main photo: Huy Nguyen
Devon Johnson
Getting in touch: VoyageChicago is built on recommendations from the community; it's how we uncover hidden gems, so if you know someone who deserves recognition please let us know here.