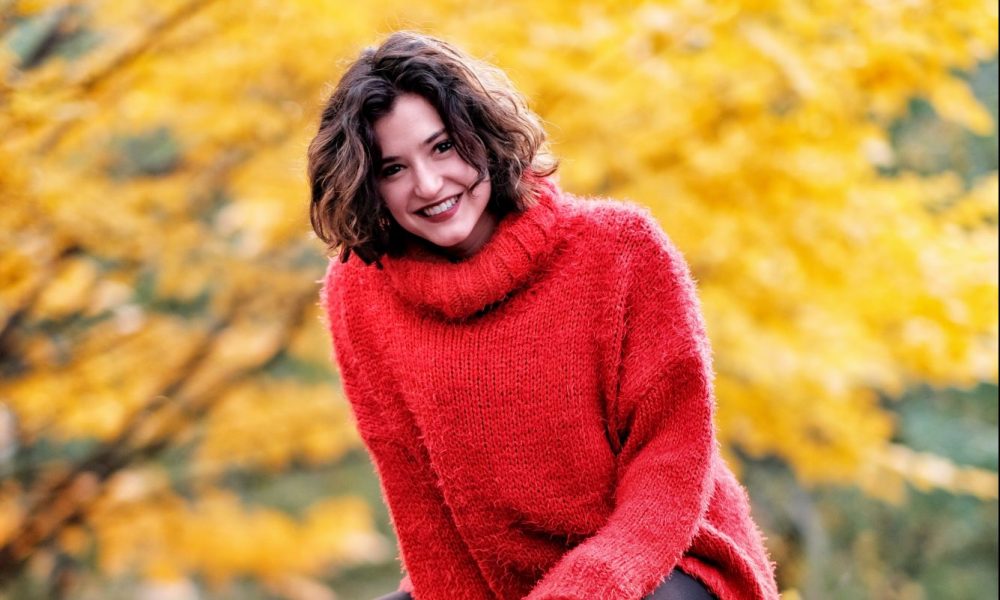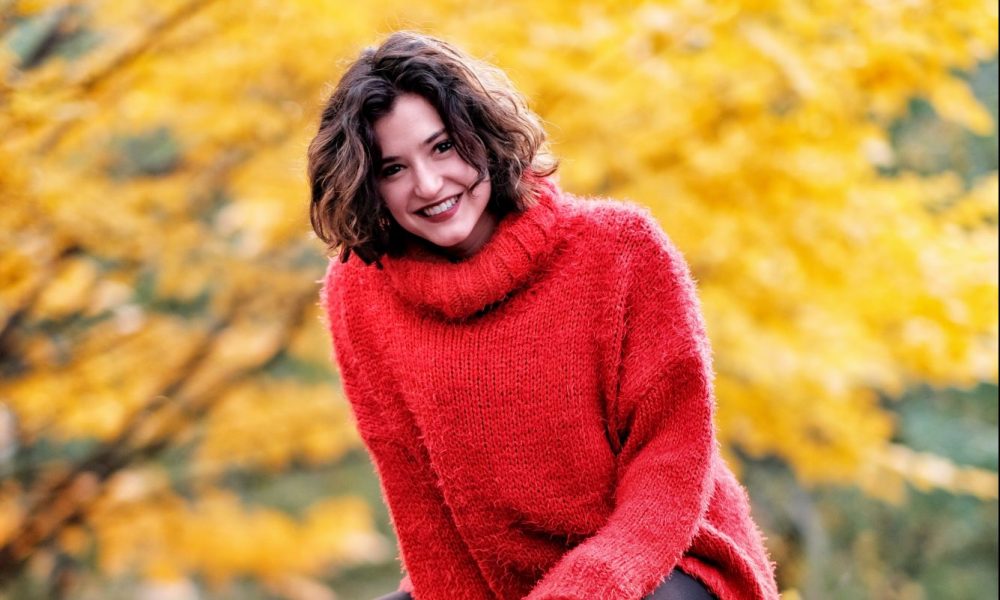 Today we'd like to introduce you to Hannah Kopen.
Hannah, please share your story with us. How did you get to where you are today?
I am a creative and artistic seeker who has been attracted to trying to new things, learning from others, and collaborating with like-minded individuals. I started acting when I was seven years old in school plays, dance recitals, and musicals. My love for theater arts started when I first saw Les Miserables on Broadway when I was 3 years old. I sang every lyric to the show's saddest songs at every family get together. Then, I got the part of Clara in the Nutcracker at age eight and my passion for performing grew ever since. I grew up with parents who were supportive of the arts and both owned their own businesses and were self-employed. So, it was natural that I favored that lifestyle for myself as well. My dad is a photographer and my mother is a marriage and family therapist. Both of my parents allowed me to dream as big as possible, so I did. I always wanted to be in movies, run my own business someday, and help spark change and activate others to strive to make the world a better place.
I had friends from all walks of life growing up. I am forever grateful to my mother for giving me those experiences of diversity and acceptance from a very young age. I have always been attracted to Chicago artists because of that. There is paradoxically so much diversity and so much segregation here in this city. Living in Chicago has shed new light on what it means to accept others for who they are. There are many problems with the segregated, under-resourced communities here. But because of the problems, therein lies the extraordinary need for people to come together to create tangible solutions. There is a need to create long-lasting change within communities, within the urban culture, within businesses of all kinds. I desire to be a part of that change. That is the main reason why I live and thrive in this city. There is so much that needs to be changed and so many wonderful people to connect with to produce that change.
I went to Northwestern University for undergraduate school in Theater, Gender Studies, and Integrated Marketing Communications. I acted in dance, film, and theater all throughout high school and college. In 2011, my junior year at NU, I studied the history of film, art, and architecture in Prague. Then, after many difficult auditions and a stroke of luck, I accepted an invitation to attend the British American Drama Academy in London, England for the rest of the year. Film, theater, art, activism, history, writing, travel, design, and performance have always lived inside me just waiting their turn to express and to become something. I knew I needed to find an outlet for each one of my passions and I kept seeking and searching and finding new things about myself along the way.
After graduation, I moved to the heart of the city to start acting professionally and find out what else I was drawn to. I was acting in small productions, play festivals, theater, commercials, and lots of independent films. I started creating and have always been drawn to writing, performance art, and spoken word poetry. Every job that ever meant something to me I manifested because I either needed it, wanted it, or others depended on me to create it. I didn't even know what I was doing, I just knew the type of work I was drawn to and the people I wanted to surround myself with. I became a chameleon figuring out my skills, strengths, and interests and fitting in the need that was presenting itself to me at the time. I became the fun-loving pre-school teacher, the adorable Disney character performer, the inspiring, artistic event producer, the tech-savvy web designer, and always, always the film actor.
After years of producing and planning events for Chicago's underground DIY scene most notable, Canvas Chicago and MaiTri Chicago, I met an inspiring group of people who helped let my passion for creative collaboration, music, and acting shine. I decided to collaborate on film projects my friends were producing and directing and threw myself into those projects as if my life depended on them. One of my favorite films, DollFace was created by Layne Marie Williams and I. The film's dialogue was almost entirely improvised and it was my first time breathing life into a strong, female character I felt was meant for me. It received accolades and awards for its ingenuity, direction, and acting all across the country, including my Best Lead Actress Aware at Dreams Come True Festival. We were accepted into multiple festivals and we produced a multi-arts experiential screening event in June of 2016. This was the beginning of a true collaboration with some of the best people I have ever met. Hard working, inspirational, talented, and authentic. This does not even scrape the surface among the characteristics of these incredible individuals.
We started making a real difference in the vibe of Chicago and we could feel it. The thriving DIY scene and creative event productions were happening all because of us and we felt Chicago was at the center of it all. I thrive off the energy of others. I feel like acting in film and creative collaboration are the two things that give me the most joy. I started acting in more films my friends were creating including one that went all the way to the Cannes Film Festival called Hammersmith: Hurdle of Dreams created by Kyle Cullerton. This miracle of a short film was written and made in just 48-hours as part of the 48-hour film project in Chicago 2017. It won many awards that year including Best Film, Best Director, Best Cinematography, Best Writing, and Best Actor. It went on to Paris, where we attended the festival, Filmapalooza and ended up taking home another award that landed us at the Cannes Film Festival a month later. Currently, we are in the process of filming the last two episodes of the five-episode web series all will be found on my Vimeo page, www.Vimeo.com/hannahkopen.
Moving on with my work endeavors, post traveling and throwing events all over the city with Chicago musicians, visual artists, healers, and yogis, I quickly realized my knack for business and entrepreneurship. I wanted to keep growing, to keep learning, and to keep pushing myself in ways events were not providing me. I never went to business school so there is a lot that I still need to learn but I have always known I wanted to run my own business someday. I have a personable skill I like to call "Woo," which means "winning others over," according to the Clifton Strength's Finder test. This is very helpful in business relationships because I love relating to others and genuinely exciting them about something I am clearly passionate about. Usually, this works well with making friends, closing a deal, or genuinely relating to new people about a creative project of mine. You just have to believe in yourself enough to go for it, and you will.
My tenacity plus a chance meeting are what led me to my current career with Brand Plan Consulting. I was job-hunting after many months of international travel and was coming up empty. I knew I wanted to go into branding/marketing, creating content, and I really wanted to land a remote job so I could still travel and audition when needed. I just happened to sit next to a woman named Lauren Rabin (now my business partner) at the Soho House Chicago (my favorite place to work). She and I got to talking earlier this year and I told her my interest in finding a digital marketing job. She told me her interest in hiring for her digital marketing company. What are the odds? I had design skills and branding experience from my undergraduate minor, previous jobs in event promotions, and creating my own brand as an actor and holistic event producer (@MaiTriChicago). I knew I wanted to put my skills to good use and learn what I can from someone who is more business and operations savvy than me. Lauren was happy to take me on and we have been growing the branding consulting, website development, and social media marketing business ever since. I am happy to say it is a dream job I never knew I wanted until I saw it and it fit.
I am enormously grateful to have done, seen, and accomplished all that I have so far and I know I could not have done any of it without my circle of friends and creative influencers I'm connected with here in Chicago. I am grateful again to never have had a "9-5 job" and probably never will. I love the work that I do and I love the crazy, difficult, roller-coaster ride journey it took me to get here. Now, I am creating digital content, writing, building brands, and designing websites and strategies for clients whom I believe in and support. I am active in my communities and stay relevant in our changing political and environmental climate. Brand Plan's target audience is any female entrepreneur or social impact entrepreneur who needs marketing or design help. We strive to create relatable, engaging, inspiring content and marketing strategies that stick and grow businesses who hope to impact change. I cannot wait to see what the future may hold. I am confident that Brand Plan will keep growing and thriving and allowing us to collaborate with more movers and shakers in the world. That encompasses just about all I stand for. Working together towards positive, purposeful, progressive change while simultaneously creatively giving a voice to those who otherwise have none.
That is art. The time is now. I have created art that made an impact and will continue to do so. I am happily helping others build their businesses into exactly what they deserve and more. My secret desire is to keep building Brand Plan while I travel the world and work towards a career in acting in film and television. I have a desire to write a Television show, publish a book, and travel the world while continuing to grow Brand Plan. The greatest part about being alive right now is that the possibilities are endless. We can work remotely and see more and do more through technology advancements than ever before. We can change careers more times than our majors. We can learn more on YouTube than some do in college. Yes, of course, there are things happening right now that can get you down, but that just means there are more reasons to work together to find solutions and more ways to do so than ever before. I work hard to stay mindful throughout my life's journey. I work hard to curate my life with the people and things around me that spark joy. I have never followed the straight and narrow, had a one-track mind, or just played the game the way society ingrained in us. And, though messy and remarkably difficult at times, I am infinitely grateful for my life's experiences thus far. And that's not even the half of it. I am just getting started.
Has it been a smooth road?
Heck no.
I have had more physical setbacks early on in my life than most people have in their entire lifetime. I am a true believer of what doesn't kill you makes you stronger. I came into this world only 1 pound, 11 ounces and lived in a tiny incubator for the first 78 days of my life. My mom was only 25 weeks pregnant with me and I was extremely premature. Almost 4 months premature to be exact. Contrary to the doctor's beliefs and word, I survived with no lasting complications and that, they told my family, was a true miracle. I was at risk for every disease and disability you could think of. Somehow, I survived and persevered with none.
Then, when I was 12, I was hit by a car from the passenger seat of our Saab with my dog in my lap. My dad was driving us back from the kennel where we picked my dog up in the blacked out farmland of Michigan. It was January 5th, 2003 and a huge blizzard picked up. We hit black ice on the roads and lost control of the car. Another car came around the corner going 65 mph and slammed right into the passenger seat where my dog Rosie and I were both sitting with my seat belt on. I broke my pelvis in seven places, shattered both my ankles, and the metal from the car came up and sliced open my heel, my hip, and the back of my left leg. The impact of the other car along with the seat belt that held me in tightly ripped up my insides. My left hepatic artery that connected to my liver was completely severed, and my gallbladder and spleen were destroyed.
By the time I got to the hospital, the doctors, already convinced I wasn't going to survive, told my parents to say goodbye to me. My mom said no, absolutely not. She came up to me and told me to survive, to persevere, to be strong, and to f*cking do what I needed to do to stay alive. And I did. My dog Rosie survived too! It took time but I completely healed and came back to school after a half year of hospitalization, wheelchair use, physical therapy, and homeschool. I was in a wheelchair for about a month and a half after I got out of the hospital but I moved forward and thanked every day after that I was alive and well. I was lucky enough not to have any lasting damages or internal complications. Still, to this day, I can't believe how my liver attached to other arteries and functioned again, or that the only two organs you can successfully live without were the ones that were destroyed but somehow I was saved, and continue to live fully. I am grateful I get to live each and every day and I know that these experiences have only made me stronger, wiser, and more capable to take on whatever challenge I might face.
Later on in life about 2 years ago in 2016, I went camping in a tree with my boyfriend at the time. We were using our hammock to sleep in during the warm summer months as an adventurous and fun way to wake up in the morning. We were spontaneous and a little overconfident and decided to sleep overnight a few times in our double nest hammock. The hammock was a "blue sky" hammock bought on Amazon, I should have only trusted my Eno hammock but I was naïve and didn't know any better. After about the 7th time camping outdoors in our hammocks, we decided to do it again with a couple of friends. We climbed up a couple of trees, set the hammock high up in the air, and slept overnight. We did this to find peace in nature amongst the hustle and bustle of urban life. To escape from the city life and awake in the arms of a giant tree. Nothing compares to that feeling. We went to the beach and found a tree by the water and I awoke to the most incredible sunrise I have ever seen. The sky streaked of pinks, oranges, and red as I listened to the peaceful sounds of the birds chirping and inviting the morning in.
This time, however, we were not by the water, we were in a park. Our hammock was up high about 20 feet in the air. Big mistake. My boyfriend and I were asleep in one hammock together, our two friends in the other two hammocks in a neighboring tree. This time, luck was not so kind to us. At about eight in the morning, fully asleep in our tree, the strap of the hammock broke and we fell down 20 feet in the air. I did not wake up until the impact of the fall jolted me awake. I looked over and saw Stephen grunting and moaning in pain. I looked up and saw the hammock only half tied to the tree, the other half hanging straight down. "Oh my god, we fell!" I immediately thought. Suddenly, pain raced through my wrist. I was in agony and noticed my wrist was bent the wrong way. It looked like a broken accordion and went completely limp. I knew I had broken bones. Stephen had a concussion and a broken hand. Laughing, we hobbled over to our friends for help, yelled for them to come down and take us to the hospital where we were treated. I had smashed my wrist. Both my radius and radial head were shattered in many places and my ulna had a clean break as well. I needed surgery, a 9-hour surgery to be exact. A surgery that resulted in me having 3 titanium plates and 10 screws in my wrist. Healing is sort of my strong suit. As I have done many times before, I recovered and am now lifting weights and doing yoga even though the doctor's told me I probably would never be able to do those two activities again.
One thing my mother always told me when I was born, "you are a healer, you always will and always have been." She had my astrological chart read the day I was born on September 3, 1990, and the reader told my mother that I am a healer from the inside out. I can heal others and I can heal myself with unwavering perseverance and strength, in more ways than one. That, above all else, has proved to be true. Doctors have thought otherwise, they told my family I wasn't going to live, that I was to be blind, deaf, or suffer disability, that I might never be able to do yoga again or move my wrist like I used to. But I have proved every single one of them wrong and still live to tell the tales. I have compassionate understanding for every person in my life and listen to others with acceptance and love in my heart. I have healed and helped many people in my life and this above all brings such joy to my life.
I believe inner strength and resilience have brought me to where I am today. I believe in perseverance and a resilient spirit and soul. I love my life and decide every day to live it to the fullest. These scars have also given me a new perspective on life and living. I am alive and well, strong and resilient, vibrant and confident that I can live today and make little changes to make my life better and achieve greatness in all the ways I know how. I am always learning, always growing, always striving to be the best version of myself. It has taken a lot to get to this point and I promise there is more to conquer here on out!
We'd love to hear more about your business.
By current business is in digital marketing and film acting. I always knew I was a creative person and had a knack for visual design and writing. I just didn't know where those skills fit in the "real world." I have always been writing for myself, for my acting endeavors, for films, poetry, stories, open mic nights, for myself. But I wanted to make an impact and help others achieve their goals as well. I wanted to make a difference.
This year, I met a woman who owns a digital marketing agency. She also has a very time consuming full-time job elsewhere. I was the perfect match for her. I wanted a job where I could let my creativity fly free, hone my writing skills, and sharpen my business and management skills in a creative, challenging way. Digital marketing at Brand Plan Consulting accomplished all three goals. Brand Plan Consulting is a digital marketing agency that helps build people's brands and grow traffic to their website, create content for their site optimization, and design their brand strategy, website, logo, and overall look and feel of their company. We specialize in helping female entrepreneurs, small to mid-sized businesses in health, wellness, therapy, law, photographers, and artists. We help people achieve success through social media marketing strategy, innovative content creation, and website design and optimization.
We are the one-stop-shop that helps your business grow traction, gain traffic, stay relevant, and we also provide you real results with our client conversion rates. I love what we do at Brand Plan Consulting. We empower others by helping spread their message with the world and we also teach others how to grow and operate their business as well. What sets us apart is our female owned, female-run company goals and mission. We aim to help those who are making a real difference in people's lives. We love helping social entrepreneurs and female entrepreneurs the most. If you or someone you know is interested in attracting more clients to your website or need help with design in web development, blog writing, social media advertising and more, look no further than Brand Plan consulting.
As an actor and a progressive creative collaborator, Chicago is the place to be. There are so many wonderful opportunities for actors here, from independent film, to commercials, to voice-overs, to improv, to television shows, and an abundance of incredible theater! There's always something going on and something fun to be a part of. I am currently represented however, I have found a lot of my success by making friends in the industry and getting cast because of those relationships. I was in a film, DollFace that I starred in and won best actress award and premiered here in Chicago and New York City in multiple film festivals. I acted in a YouTube sensation short film called Girl at the Library now on Amazon. And, I was in a short film called Hammersmith: Hurdle of Dreams that won 7 awards at the 48-hour film project in Chicago last summer and went on to Paris Filmapalooza 2017, where we shot the sequel and took home another award! Hammersmith was chosen out of 4,500 total films submitted to the 48 hours film fest, to be screened at Cannes Film Festival in May 2017. It was nothing short of a complete dream come true for my cast and me! My main goal is to keep creating with other filmmakers in Chicago, LA, and beyond. If you would like to meet and talk about filmmaking, acting, female entrepreneurship, or branding just let me know and follow my story here at @hannahkopen and @MaitriChicago!
Is our city a good place to do what you do?
I have loved Chicago since the first day I ever visited here. I went to school at Northwestern University in Evanston, IL. As an actress, I thought I was headed directly to New York City after graduation but I woke up from a dream in where I was overworked, unhappy, unfulfilled, and completely broke living in NYC and I took that as a sign to stay in the midwest. I have lived here ever since and I wouldn't have had it any other way. I think there is a pulse in Chicago that is unlike any other city. I have traveled all over the world and lived in NYC, Prague, London, and spent some good time in Los Angeles and San Francisco but have never found a culture and community vibe quite like Chicago. I think it is the perfect place for young people to grow, teach, inspire, achieve, and learn. I know that Chicago is a great place for young millennials to start their own business and really make a splash in their community by trailblazing and doing it their own way.
I think Chicago is an ideal place for people to meet other like-minded souls, communicate on a deeper level, and really make their mark in the most diverse city in the world. The wide variety of community here is unlike any I have ever found. There are such strong communities and people with so many different interests, there is bound to be something you can find that feels like you. Join a meetup group, take a walk on the lakefront, take a new class, go to the theater, go to a live concert – there is live art and culture and creativity flowing through Chicago's streets each and every day. I love to travel, and I do so often, and I am blessed enough to have a job where I can travel the world and still do my work. The connections I have found here in Chicago are unparalleled. I live for coming back home to this glorious effervescent city, to my friends who feel like family, and I will forever feel grateful I get to live here.
Contact Info: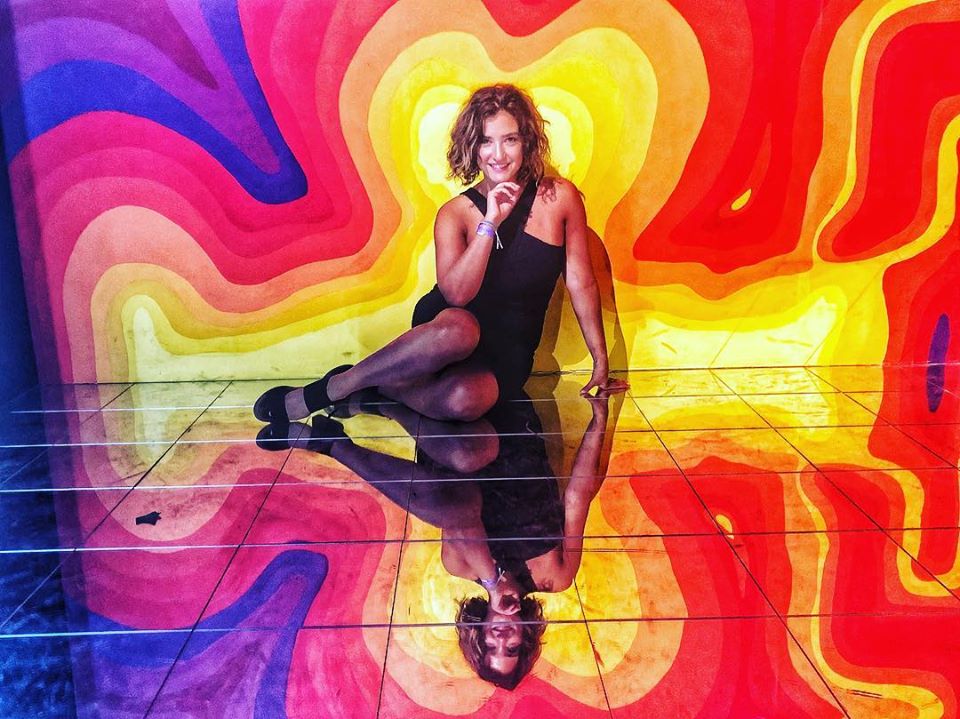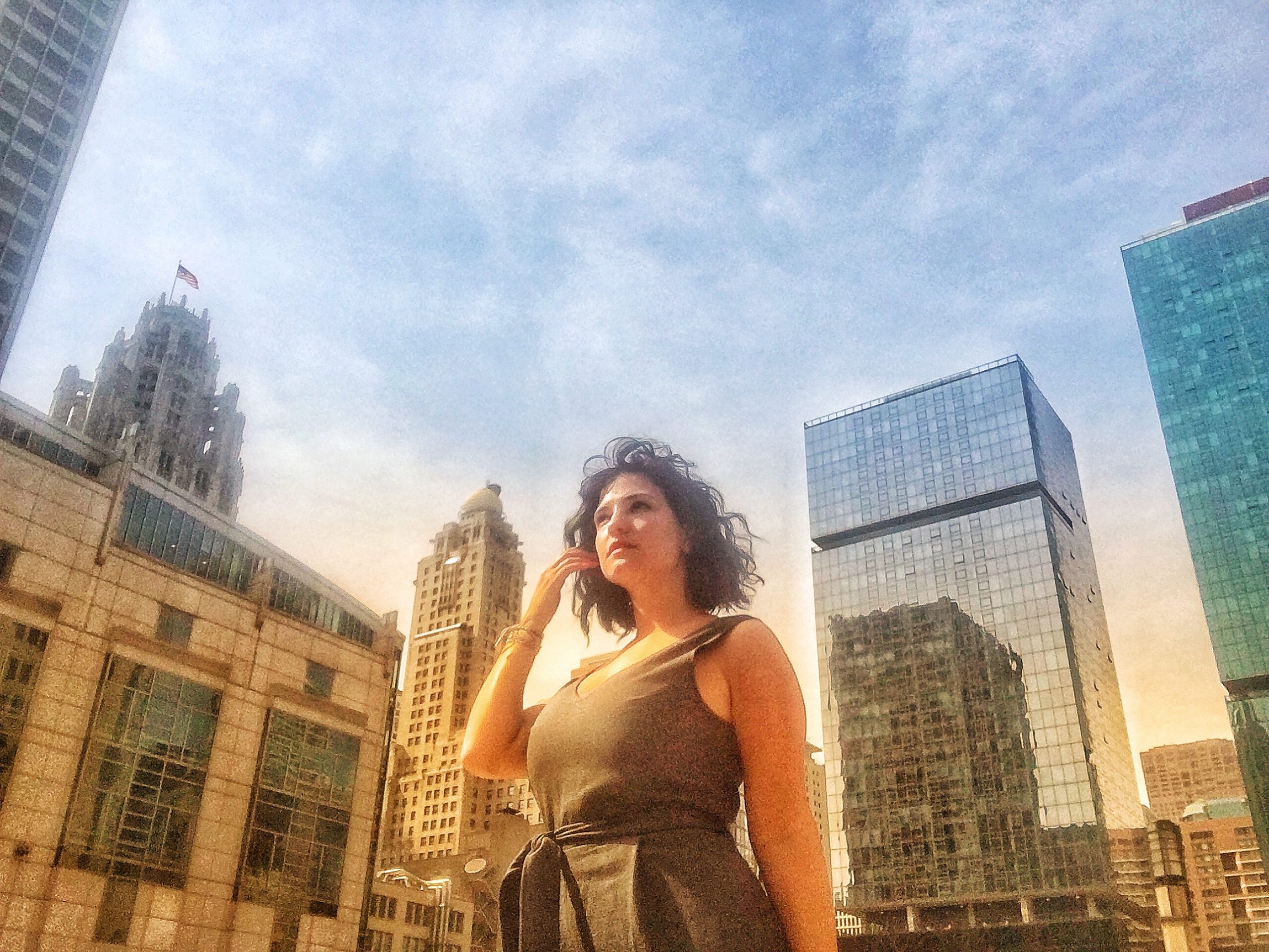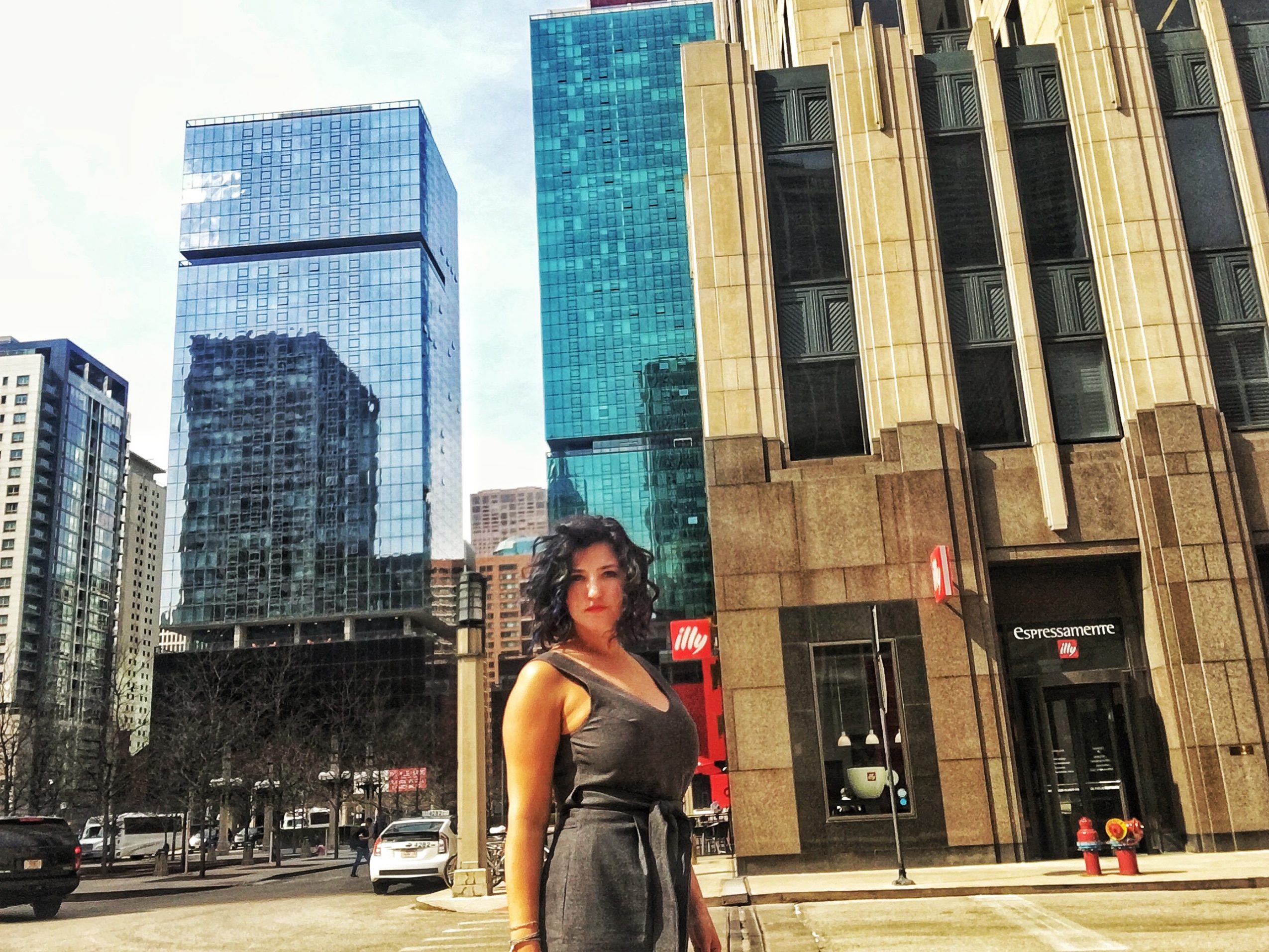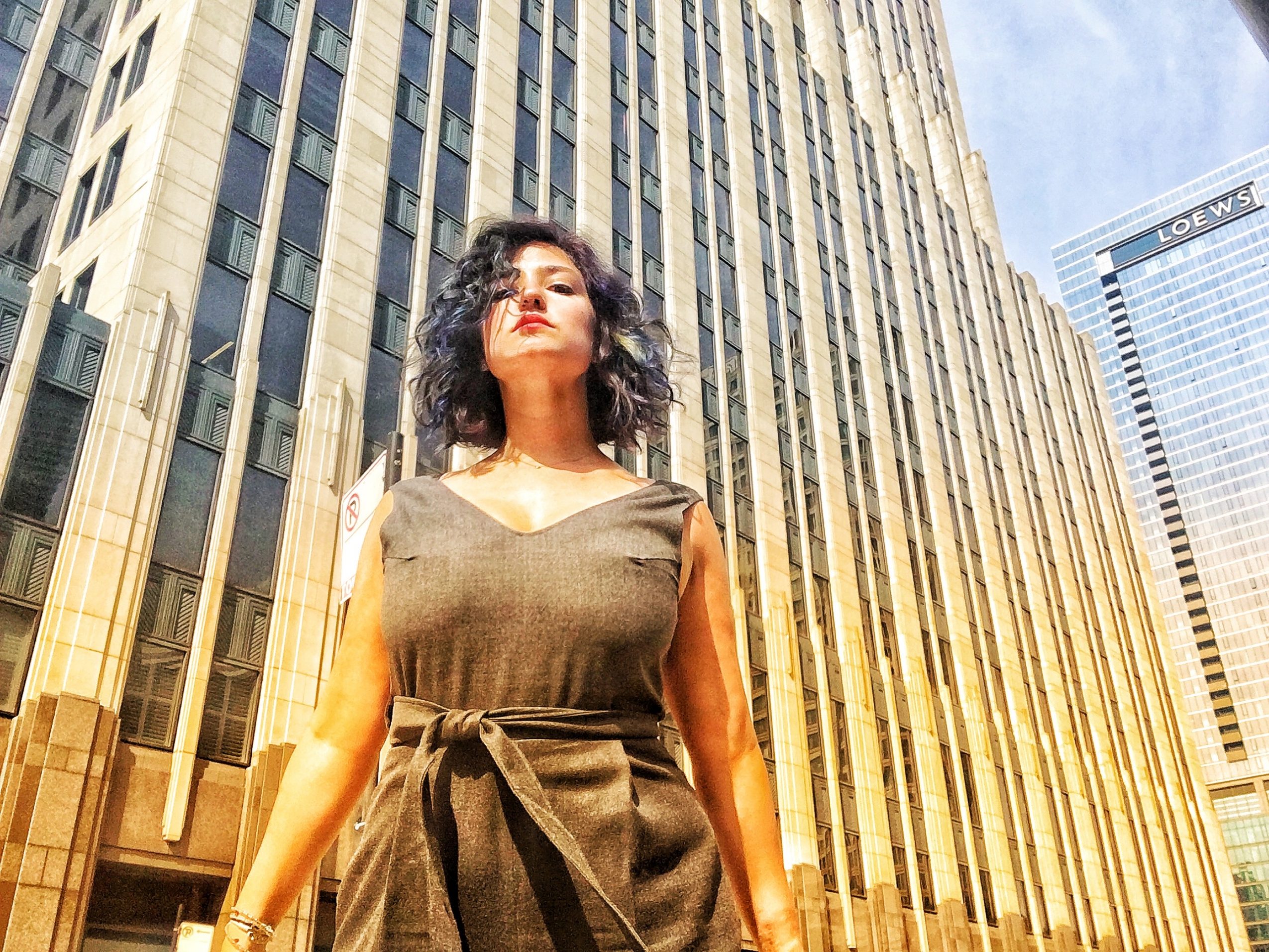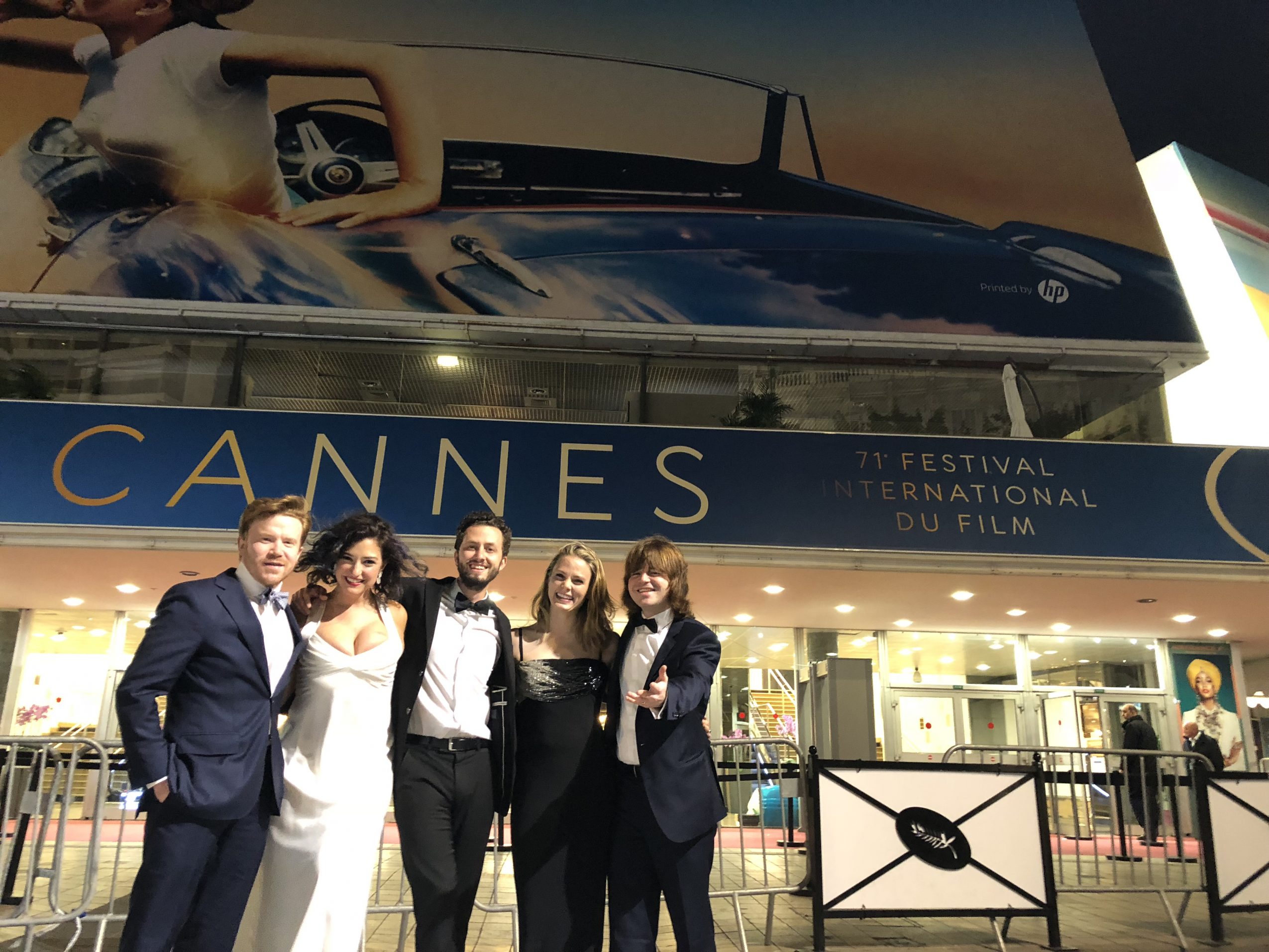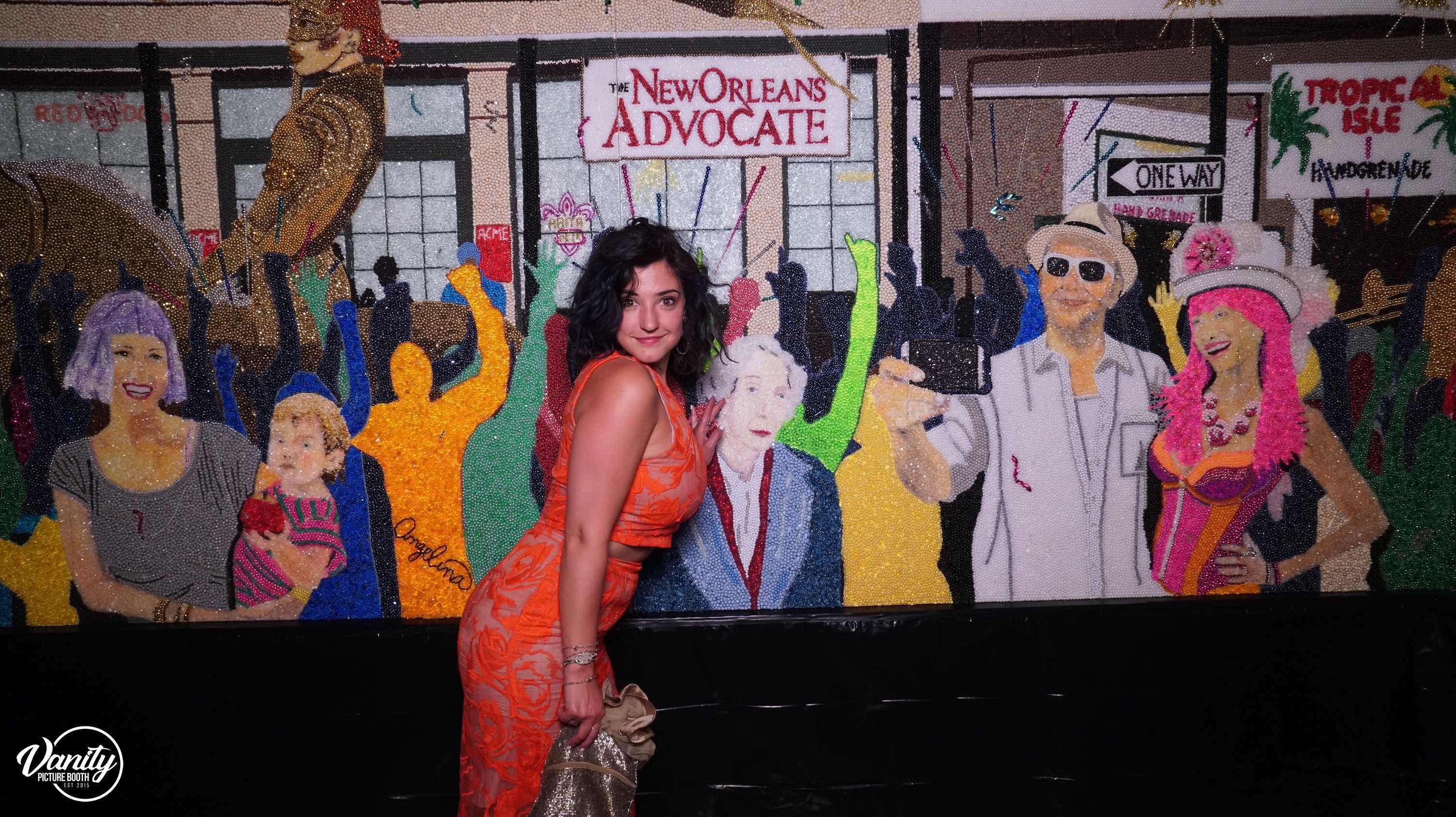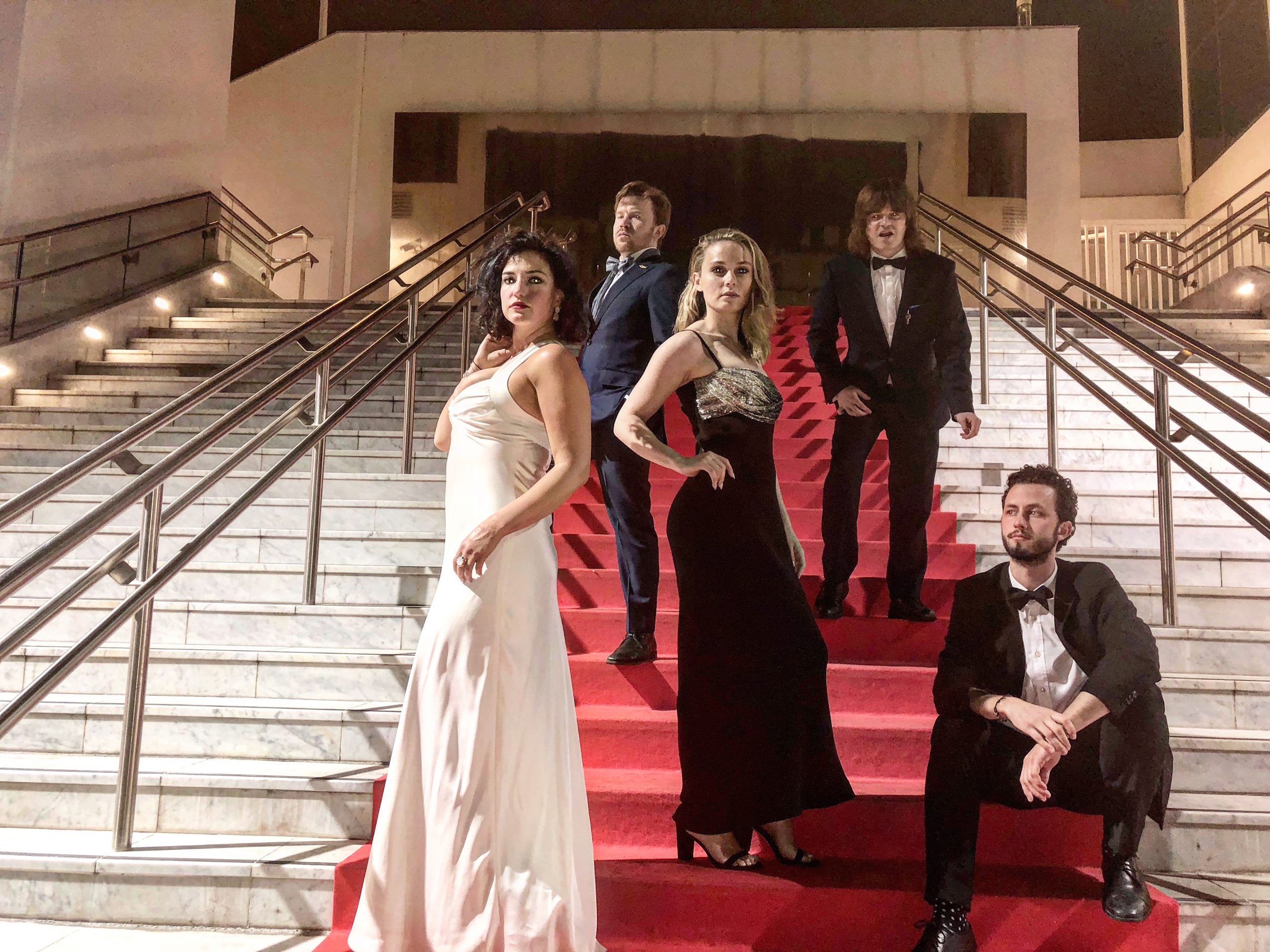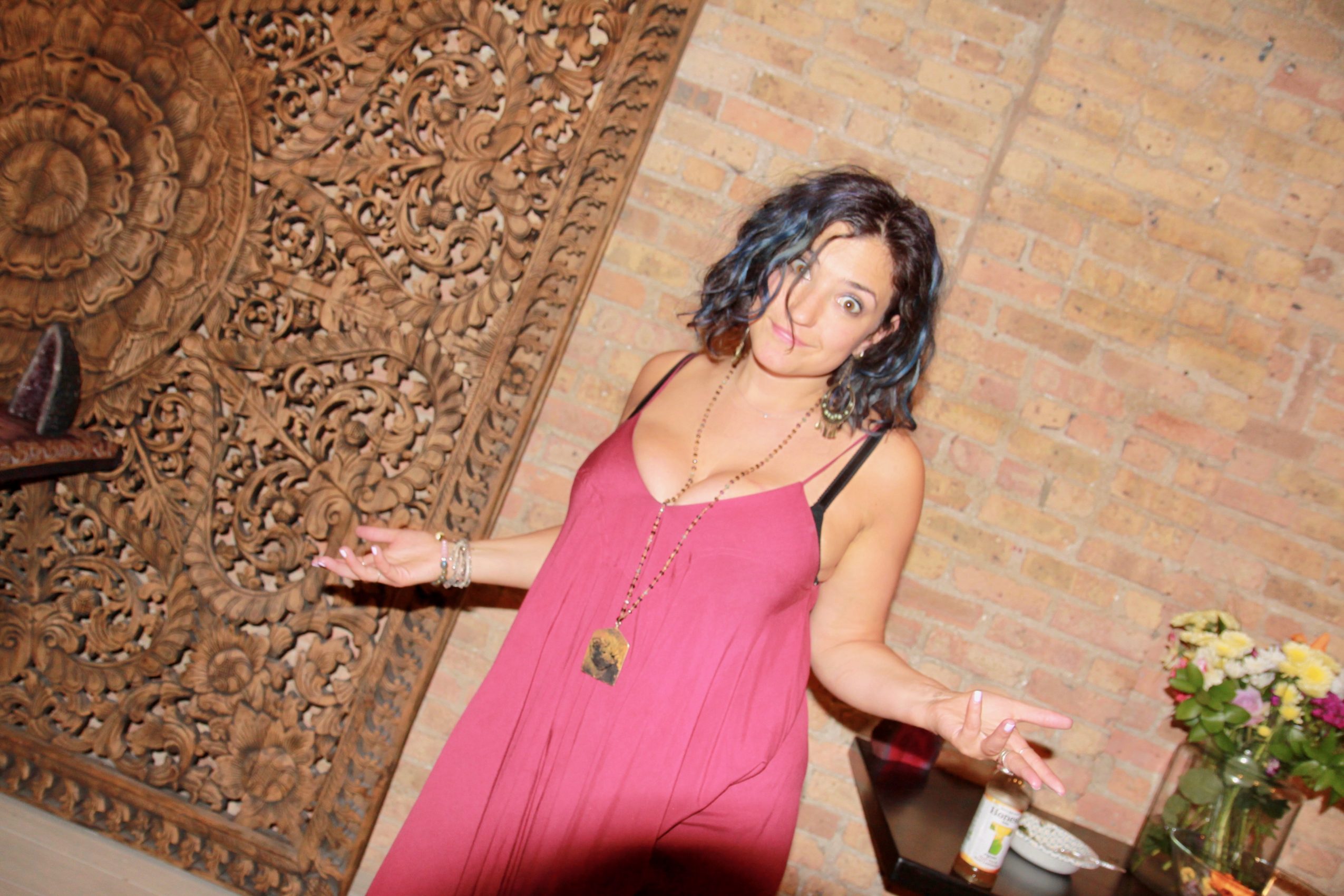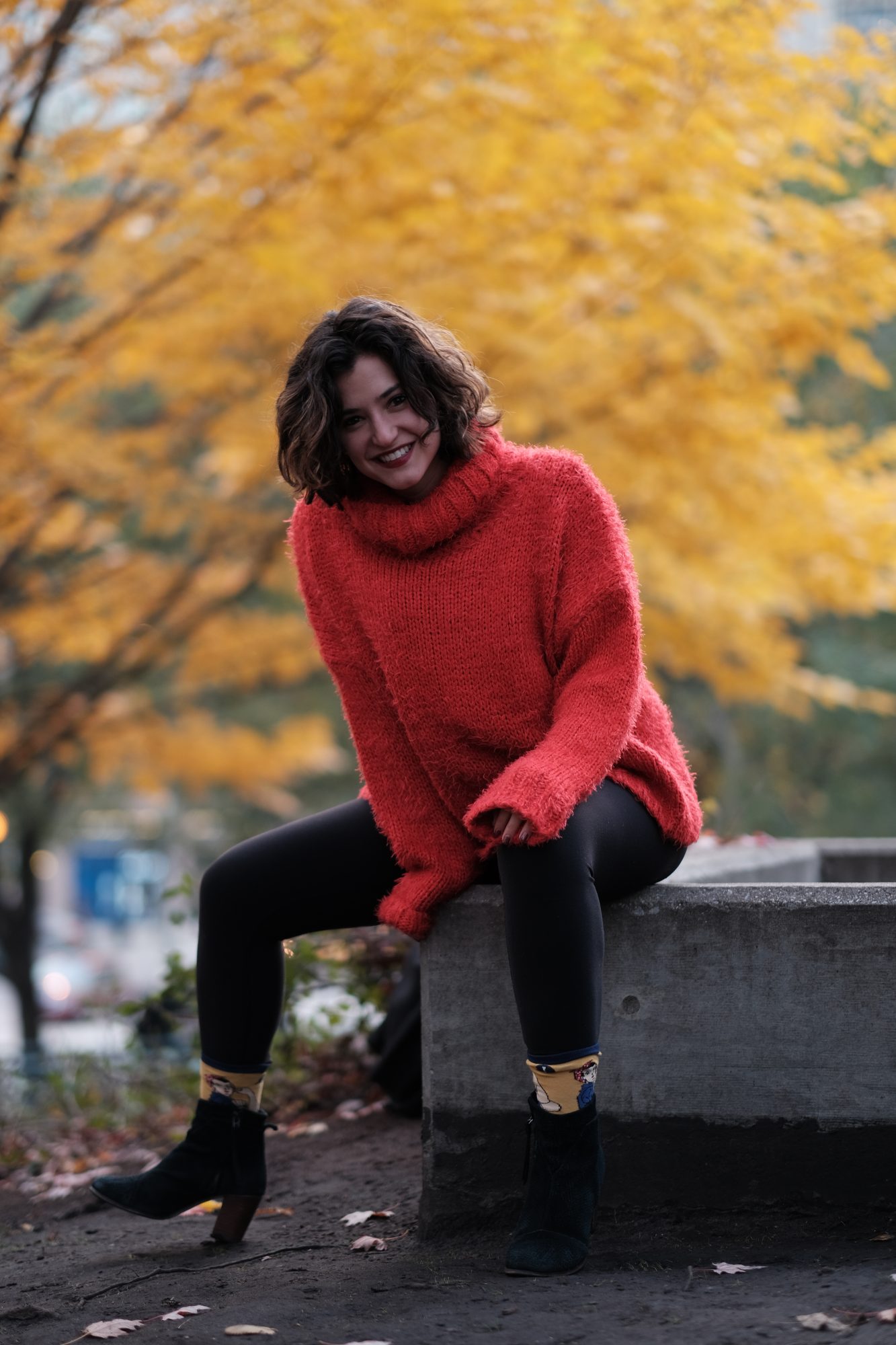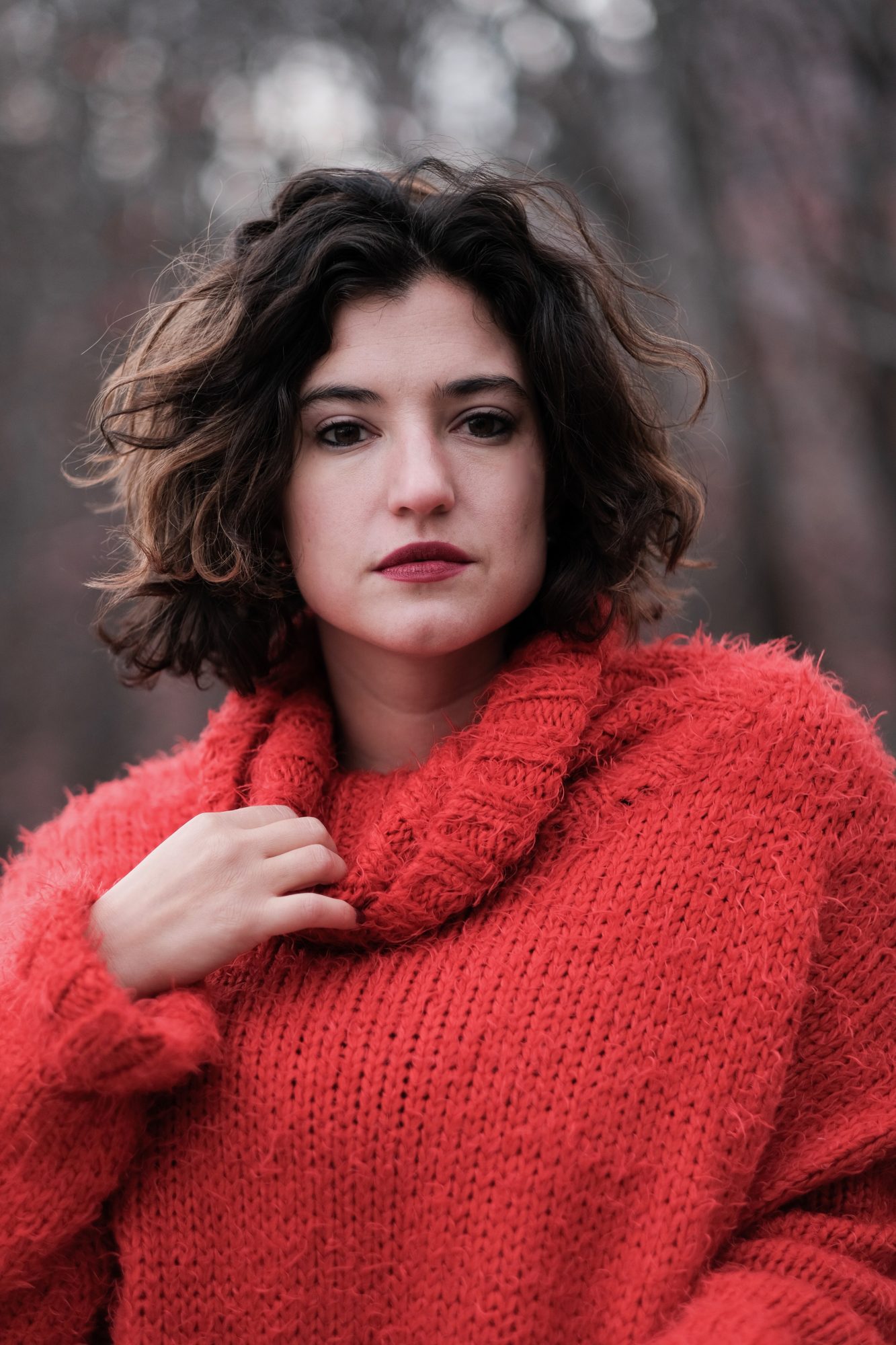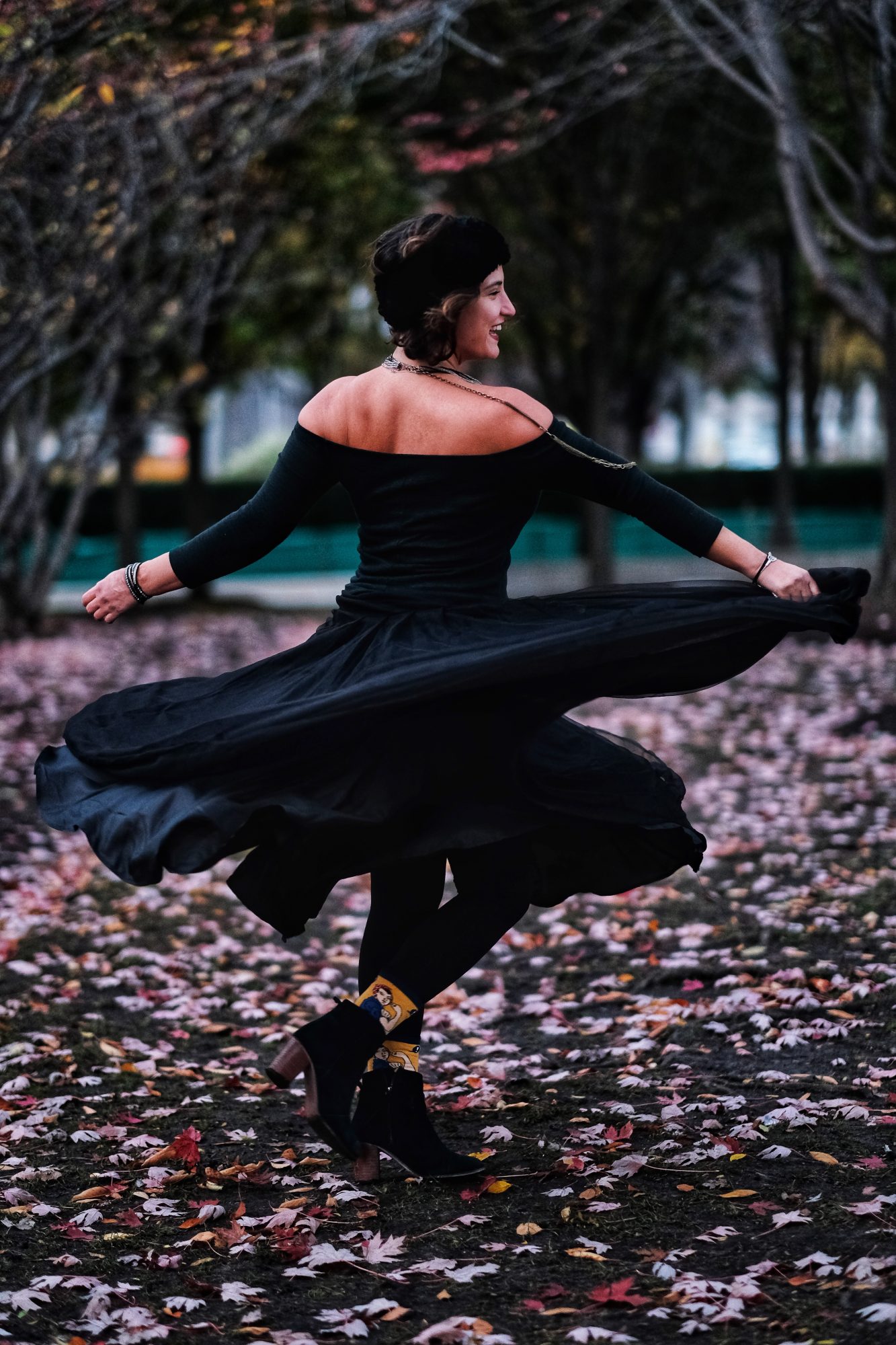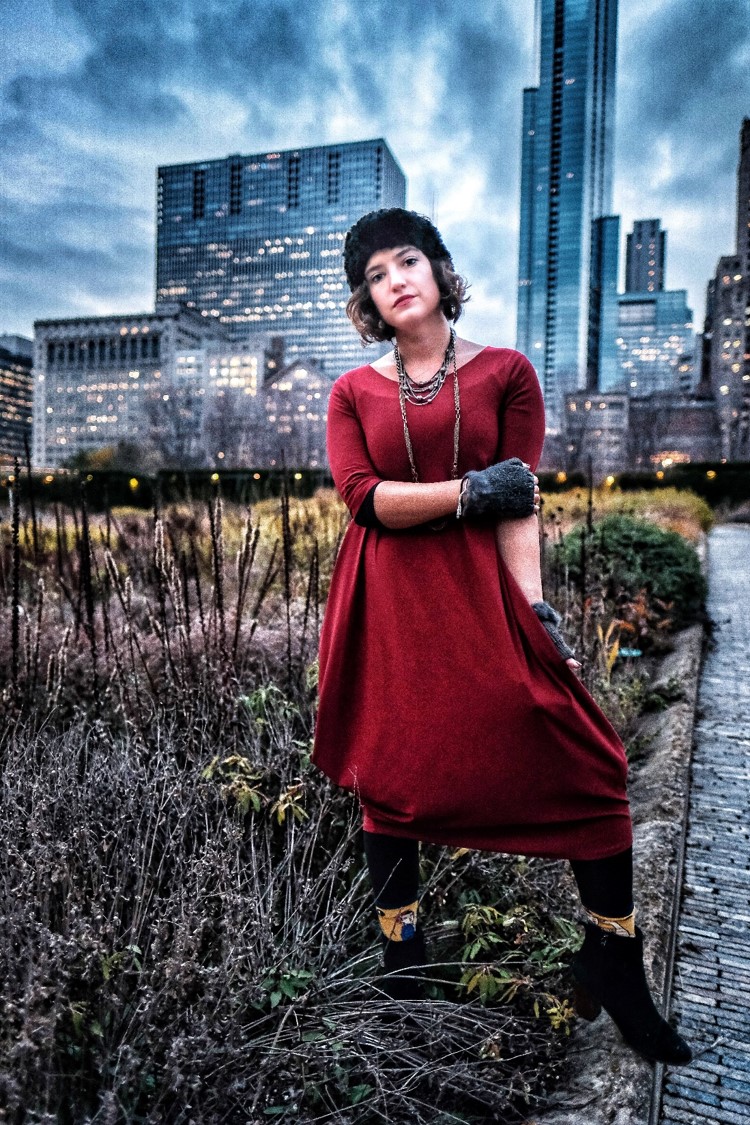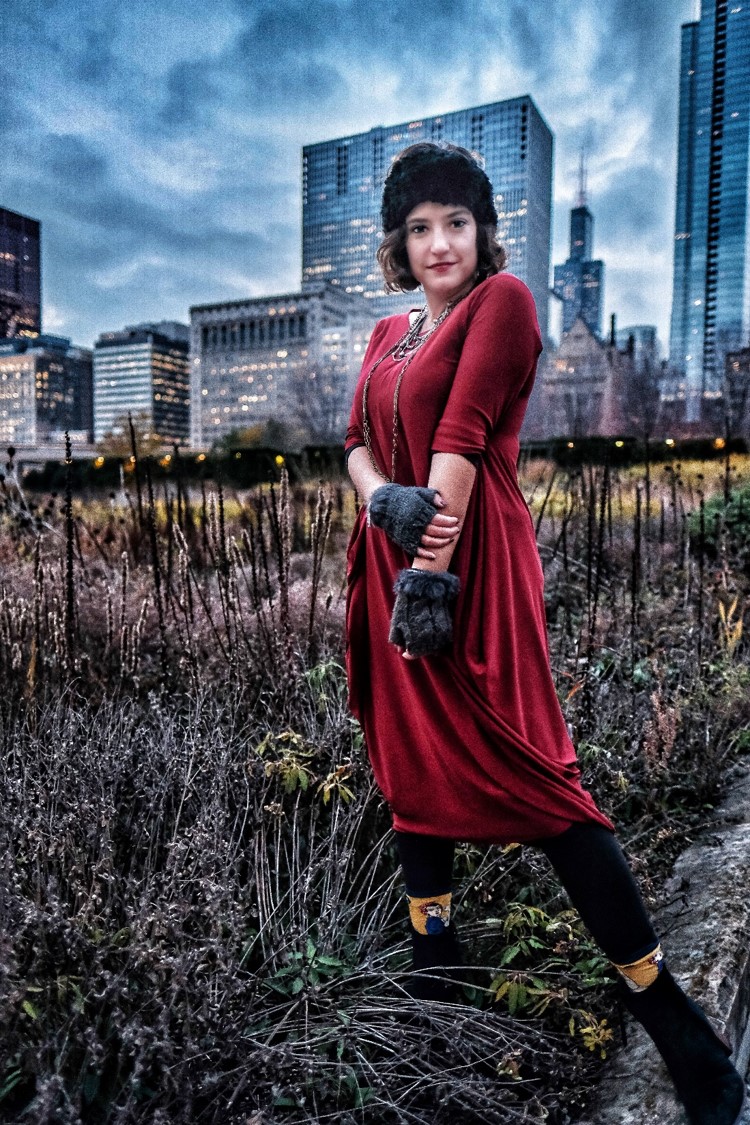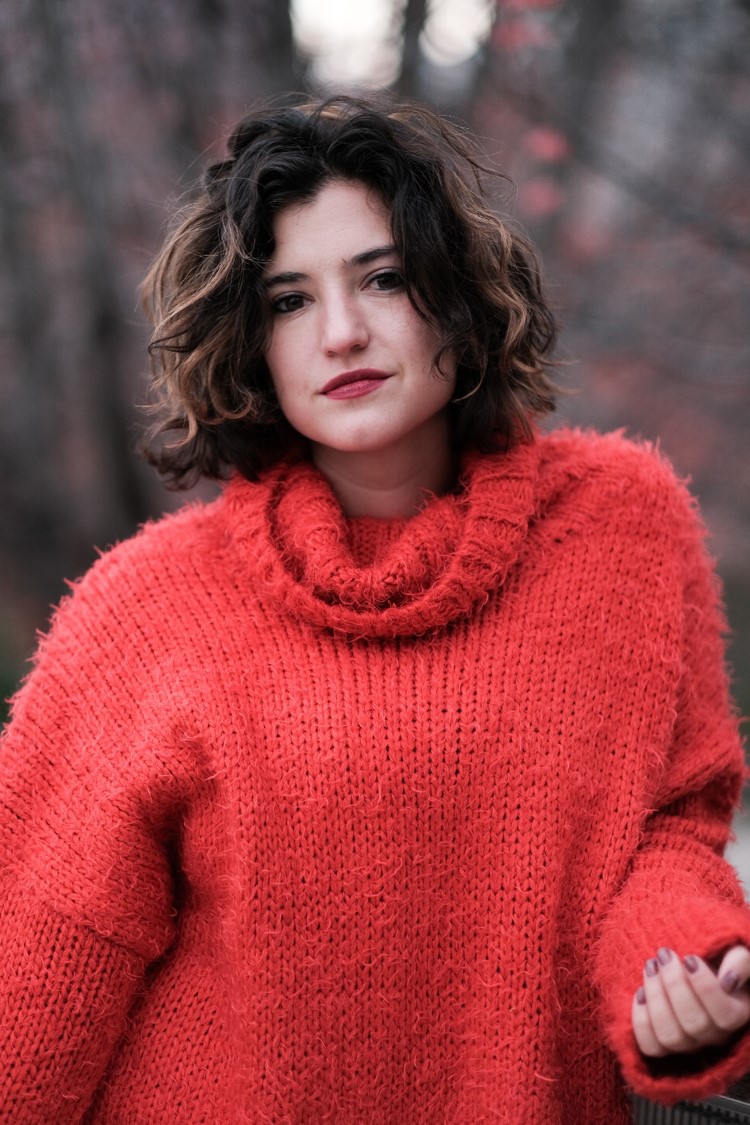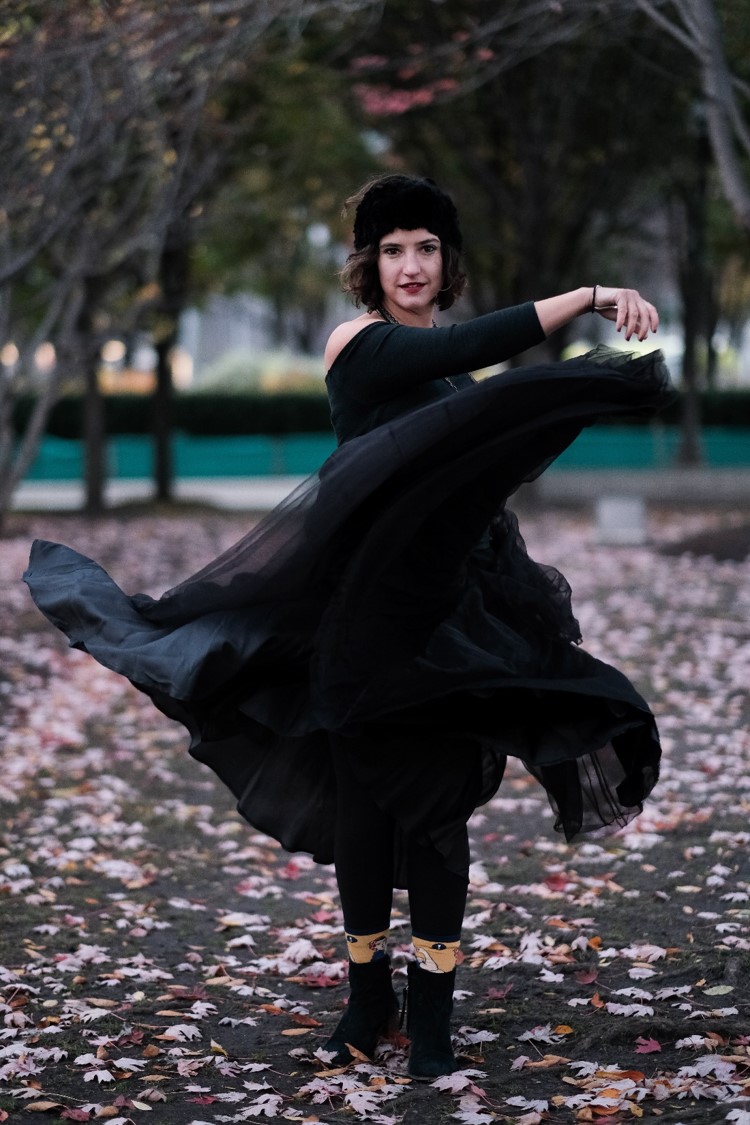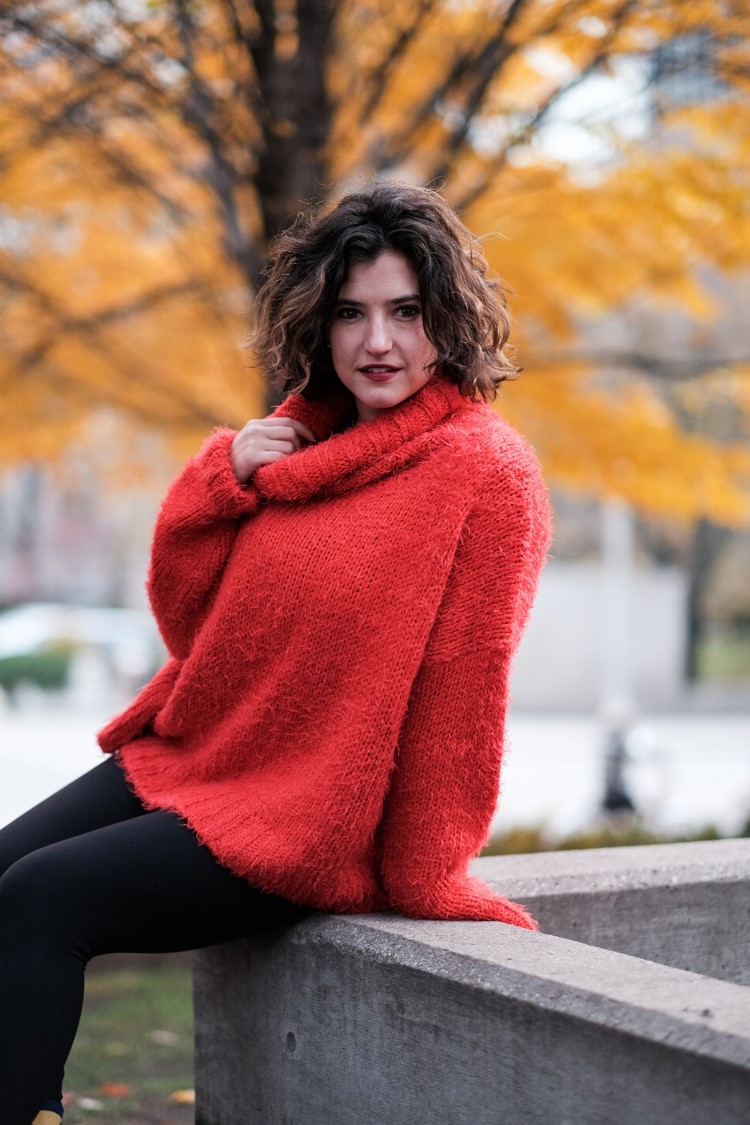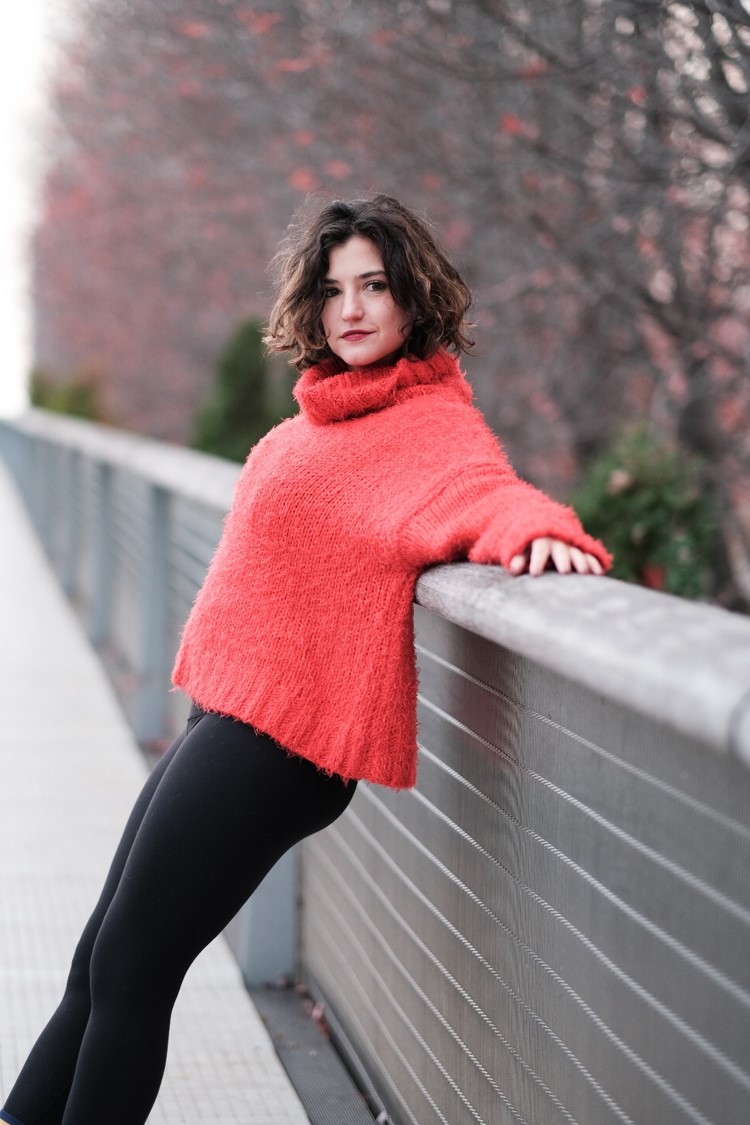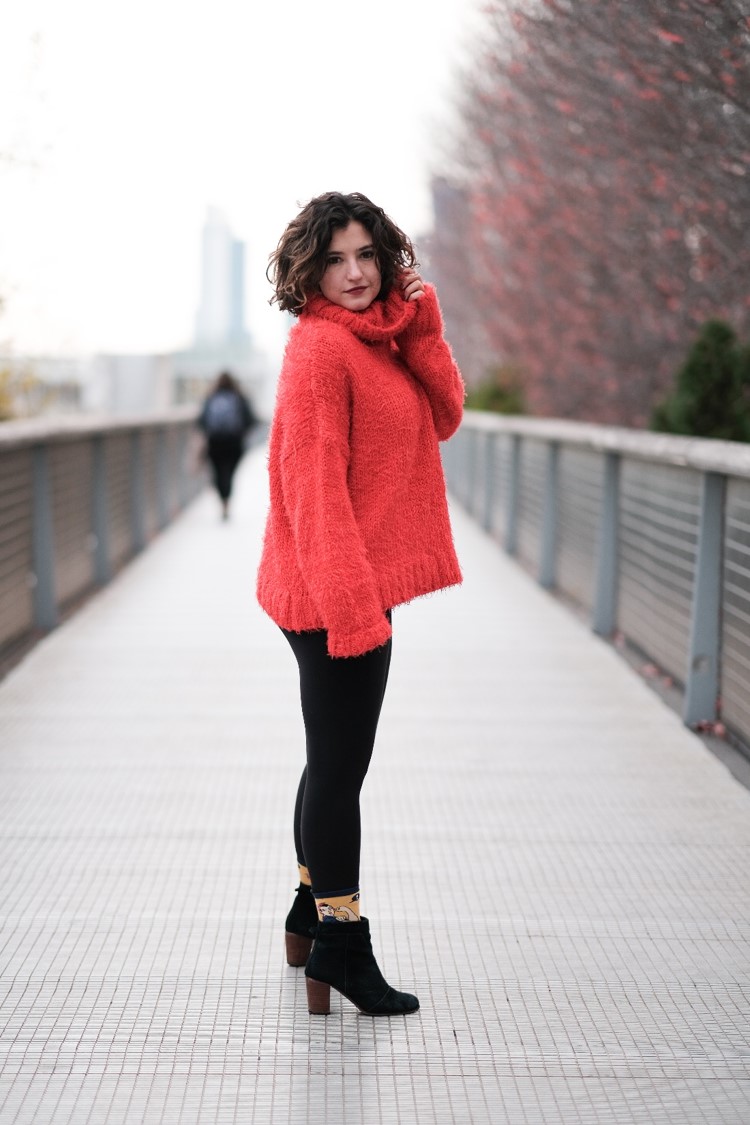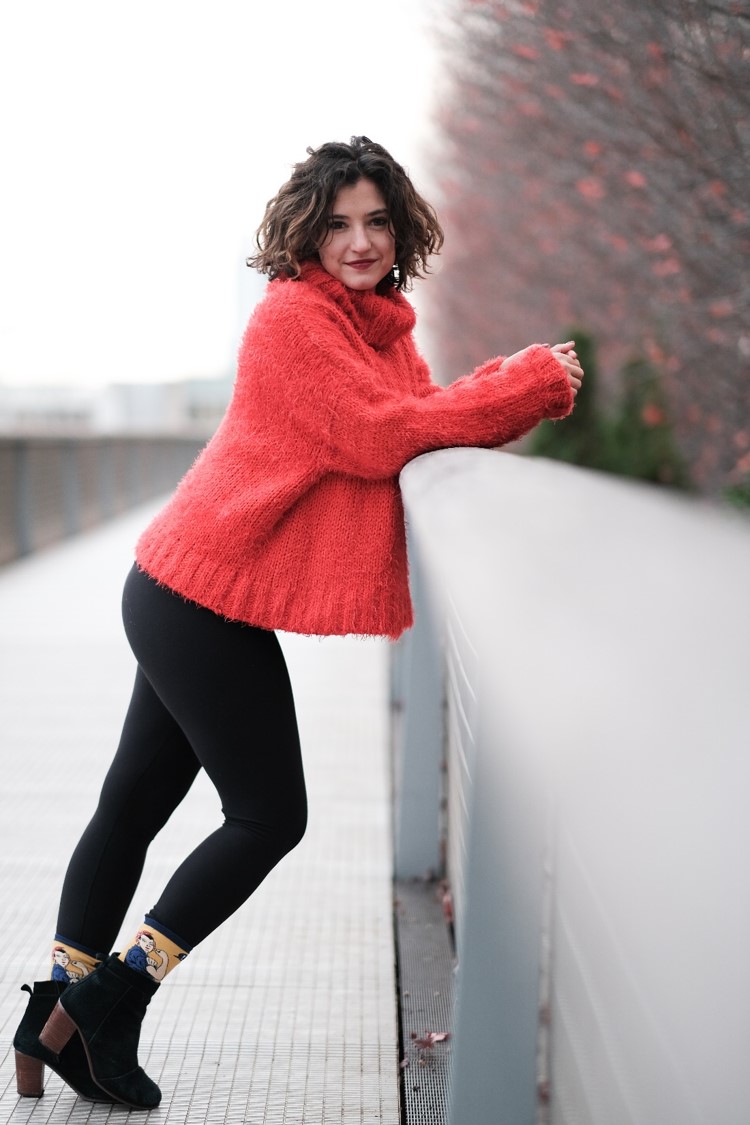 Image Credit:
@Tn.9
Getting in touch: VoyageChicago is built on recommendations from the community; it's how we uncover hidden gems, so if you know someone who deserves recognition please let us know here.