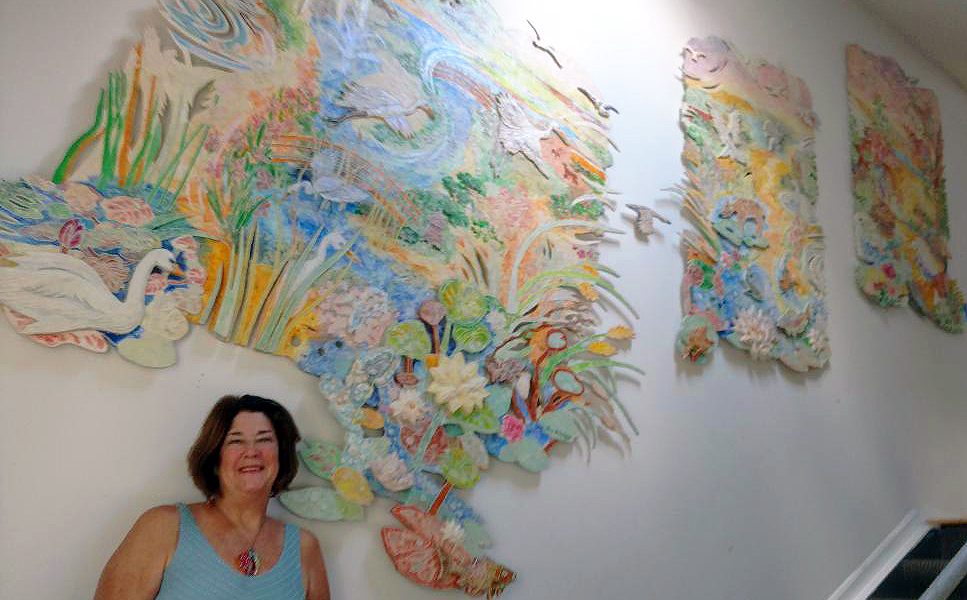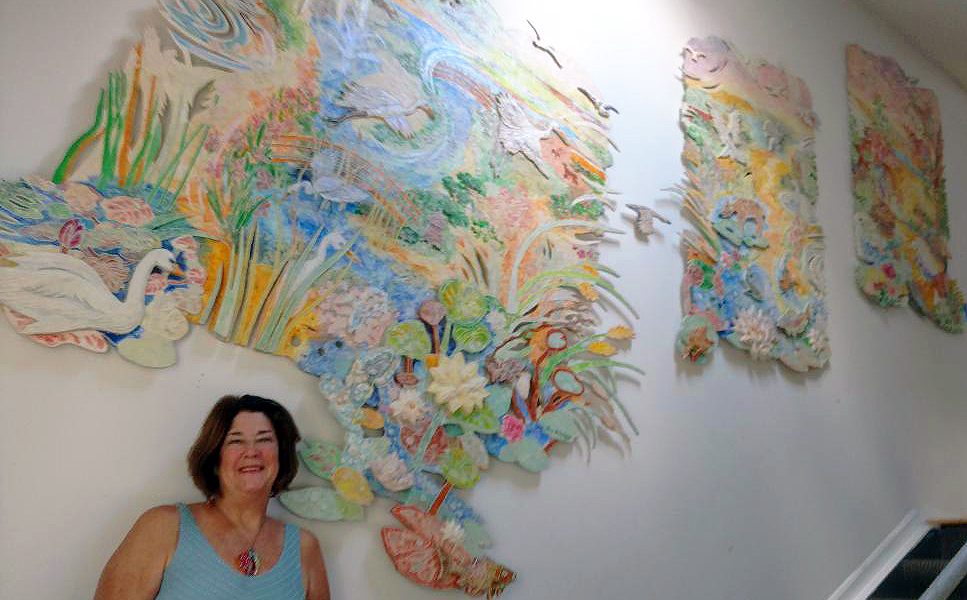 Today we'd like to introduce you to Anne Farley Gaines.
Every artist has a unique story. Can you briefly walk us through yours?
My artwork has always had its primary source in nature and I work in several media. Early influences were my childhood in rural Michigan and exposure to the work of Lynn Bogue Hunt, my great-uncle, noted wildlife artist. I met him in 1960 when I was six years old and he was 82 when visiting him on Long Island with my grandmother, mother, and sister Susan. I grew up looking at Uncle Lynn's drawings and paintings of birds and I painted and drew continually in those early years, inspired by his example. Concurrently, I studied piano, a few instruments, vocal music, and drama, all which eventually served to add breadth and imagination to my artwork.
I began my undergraduate education at Principia College in Elsah, IL as a music major, but switched to art after taking my first college art course in the spring. I acquired a serious passion for painting watercolors on location which led to a study trip to Europe. The challenge of interpreting color and effects of light and shadow on foliage, land formations, architecture, and portraiture continues to motivate me. John Singer Sargent's timeless watercolors occasionally provide stylistic inspiration. Eventually, I became interested in more 3-D approaches.
In the early 1980s after receiving my M.F.A. from Bowling Green State University in Ohio, I began producing large mixed-media paintings of garden imagery and the undersea, originally drawn from memories of a trip to Australia's Great Barrier Reef that I needed to express. Metaphorically, they represented introspection and going deep within one's consciousness. These works on paper and canvas involved combining acrylics, modeling paste, oriental papers, polymer mediums, and canvas threads. They led to the making of shaped wall pieces, inspired somewhat by the constructions of Frank Stella. Eventually, I began creating shaped folding screens.
Working 3-dimensionally in watercolor and mixed-media brings a narrative element to my current works, several derived from Shakespeare's writings, other literature, and travel. Landscape, literature and current events are the subjects for my ceramic plaques, reminiscent of those produced by the Della Robbia brothers in the 1400's. Sometimes, I collaborate in ceramic with my sculptor husband, Geoffrey Novelli, with whom I also work in cast iron. I incorporate ceramic and mosaic into collaborative murals I organize, relishing the tactility, surface variation, and opportunities to work with others. The most ambitious work I've done thus far is designing and producing a 30'x15′ mural in ceramic, paint, and mosaic produced with participants in Wichita Falls, Texas. I love the challenge of SIZE and COMPLEXITY, something having to do, perhaps, with being the youngest of four sisters and the youngest member of both sides of my family and feeling the need for my 'voice' to be heard.
Please tell us about your art.
Because I feel the need for variety, I work in several media — watercolor, drawing, mixed media, acrylic, and most recently clay and mosaic. This diversity has led to producing mural work, singly and collaboratively, with populations of all sizes. I make art virtually all the time and work in several series. For example, one series is based on the Black River in my hometown, South Haven, Michigan. All are on-location watercolors of nature near that river that I love. Watercolors like these are created in the simple, direct method of looking at scenes and interpreting them with sound composition and the motive of creating beauty and serenity, in spite of wind, rain, and pesky insects. That series moved me to create a unit of interconnected ceramic wall pieces titled "Black River Movement" in which the abstraction learned from years of creating 3-D mixed-media work with oriental papers and modeling paste effectively translated into clay. Nature as my primary subject has segued into 3-D watercolor montages and clay plaques based on literature. When I was Principal Curator of "Chicago Artists Interpret Shakespeare" I produced a number of clay wall plaques based on a few sonnets. Symbolism in nature is interwoven with figures. Some of my best murals, such as "Treasures of Palos Heights" in Illinois and "Blue Skies, Golden Opportunities, Red Sunsets" in Wichita Falls, Texas express surface complexity combined with local color. In the spirit of embracing humanity, I am working on a series of ceramics of immigrants and refugees and also watercolors of strong women in recent history making a difference, such as Madeleine Albright, former U.S. Secretary of State under Bill Clinton. Nature is incorporated into those portraits, an ever-present 'nod' to the importance of feminine qualities. If I had to state an underlying message, I would say that I strive to communicate to the viewer about beauty I find in nature and about my love for and interest in humanity.
What do you think is the biggest challenge facing artists today?
The economy seems to be the largest challenge facing artists today. In general, people just don't commit to purchase or commission artwork the way they did in the '70s, '80s, 90s, and before the 2008 'crash'. Because of this, art-making is not viewed as a dependable way to make a living. In colleges, students are often not encouraged to major in fine art, like painting, drawing, or sculpture unless those subjects are accompanied by a minor in education. Graphic art, photography and digital media are regarded as 'safer' routes to pursue academically unless an artist supplements his or her income from sales by doing any the following, for example: teaching art processes in an academic institution or an art center; becoming an art therapist; curating art exhibits for colleges, universities, or companies; giving workshops and lectures; doing demonstrations of various media for art companies, and producing public murals with some regularity, sometimes involving other artists. I would advise all prospective students who want to be artists to get a B.A. in art followed by an M.A. or M.F.A., and ideally with an assistantship, as I had. That will always be an asset to whatever career path is chosen.  Regarding the latter, I've found that designing and producing murals is a wonderful way of not only beautifying and invigorating a home or a public space – it can be a means of positive communication with other artists and the general public, augmenting one's skills, and building a reputation. Other opportunities often unfold as a result. At this time in history, collaboration in art is more popular than ever before, as there are universal current issues that need to be addressed in creative ways to get public attention, like climate change, immigration and the needs for the achievements of women and minorities to be brought to the forefront. As artists, we need to keep abreast of the times and show that we care for our world, not just ourselves. In that way, art can be viewed as a necessary service to humanity. If our motives are to serve others, we naturally serve ourselves!
In terms of marketing one's work, using one's website and social media and having exhibits in alternative spaces, such as art centers, seem to be more reliable means of promotion than depending on a dealer to market one's work. This is a generalization, as I know that there are artists who do extremely well in having their works in galleries and sold by dealers; however, it is a low percentage.  I began my art career doing art fairs 40 years ago and am still in touch with many of the clients today that I met during those early years. They continue to purchase my work, as do former students from various institutions where I taught. I feel is very important to keep 'reinventing' oneself so that one's body of work has 'surprises' in it that keep the public interested. For instance, I never dreamed 4 years ago that I'd be studying ceramics, doing collaborative works with my husband, Geoff, and adding ceramic elements to my murals and shaped mixed-media works! It has brought me a whole new audience.
How or where can people see your work? How can people support your work?
I have been my own 'dealer' for years, and the majority of my work can be found at my home and studio in Chicago at 713 West 19th Street. The name of my studio is Pilsen Screens and Murals. My husband and I are planning to open our home/studio on the Second Fridays of most months this year along with other artists in our neighborhood, the Chicago Arts District, from 6-10PM. My website is www.annefarleygaines.com and I am visible on Facebook and Instagram. Also, I am a member of a women's cooperative called A.R.C. Gallery, Artists, Residents of Chicago, in Chicago's West Town neighborhood. I often have shown works there and also at Woman Made Gallery at the LaCuna Building in Pilsen where I am also a member. I currently am exhibiting the earlier-mentioned portrait of Madeleine Albright in a pop-up exhibit at A.R.C. Gallery and it will also be shown in an exhibit there next month called "Humanity Rising" with fellow members of the Chicago Women's Caucus for Art. Ms. Albright herself had written me a very congratulatory note on one of two reproductions of the portrait I sent to her which she autographed. It is placed next to the original along with a note in which she "thanked me for making her look so good" and loved the quote of hers that I chose to write at the top, "We should use our opinions to start discussions not to end them." The painting of her was originally produced for an exhibit at Woman Made Gallery curated by artist Joyce Owens titled "Dreaming Bigger in Strange Times." My other two portraits for the show were of Eleanor Roosevelt and Benazir Bhutto. A similar portrait I'm currently working on is of Ruth Bader Ginzberg titled "RGB."  I have just completed a series of ten 6′ x 2′ paintings of figures of Role Models, like Law Enforcement Personnel, Firemen, Musicians, and Medical Professionals begun with 14 at-risk teens at the Jane Addams Family Resource Center on Loomis Street in Chicago. The teens were all my 'hired assistants' and learned valuable skills. When complete, the paintings will be on permanent display at the Center. They will be dedicated in an upcoming public ceremony at the Center by Chicago Mayor Rahm Emmanuel, accompanied by a book on the project.
This last spring, I completed two sizable murals with students at Jay Stream Middle School in Jay Stream, IL that are installed and available for viewing. My major public mural in Chicago is on Albany Avenue and 24th and it is titled "Progress Happens Here/Aqui El Progreso Ocurre." It is 26′ tall and 72′ wide and was completed in 2013 at San Jose Obrero Mission, a women's shelter, with a Neighborhood Arts Program Grant. Before that, I finished "Treasures of Palos Heights" in Palos Heights, IL in 2011, earlier mentioned, which I spent a major amount of time re-touching this last summer. That location is 12217 S. Harlem Avenue. In 2014, while a visiting faculty member teaching Public Art at my alma mater, Principia College, I created with 8 students a multi-part mural titled "Abundance" that was installed on a building at 533 Ridge Avenue in Alton, IL near the Mississippi River. Participants from the Alton community helped on weekends at the Jacoby Arts Center. That mural project led to "Blue Skies, Golden Opportunities, Red Sunsets," the multi-part 15'x30′ mural in paint, ceramic and mosaic that I designed and coordinated with over 500 participants in the Wichita Falls, Texas community through a grant from the Priddy Foundation. It is located at 800 Ohio Street in Wichita Falls. In addition to murals, I will name a few public collections that have works of mine: Sara Lee Corporation, Chicago, IL; G.A.T.X. Corporation, Chicago, IL; Kalamazoo Institute of Art, Kalamazoo, MI; the John D. and Katherine T. MacArthur Foundation, Chicago, IL; Principia College, Elsah, IL; Ripon College, Ripon, WI; the Rockford Art Museum, Rockford, IL; Seventeenth Church of Christ, Scientist, Chicago, IL; Sundstrand Corporation, Rockford, IL; Valley Hospital, Ridgewood, NJ; and Wichita Falls Museum of Art, Wichita Falls, TX.
Contact Info:
Address:

 Pilsen Screens and Murals




713 West 19th Street




Chicago, IL 60616-1023

Website:

 

www.annefarleygaines.com
Phone:

 3122039964

Email:

 GAINESART@yahoo.com

Instagram:

 Anne Farley Gaines

Facebook:

 Anne Farley Gaines

Twitter:

 Anne Farley Gaines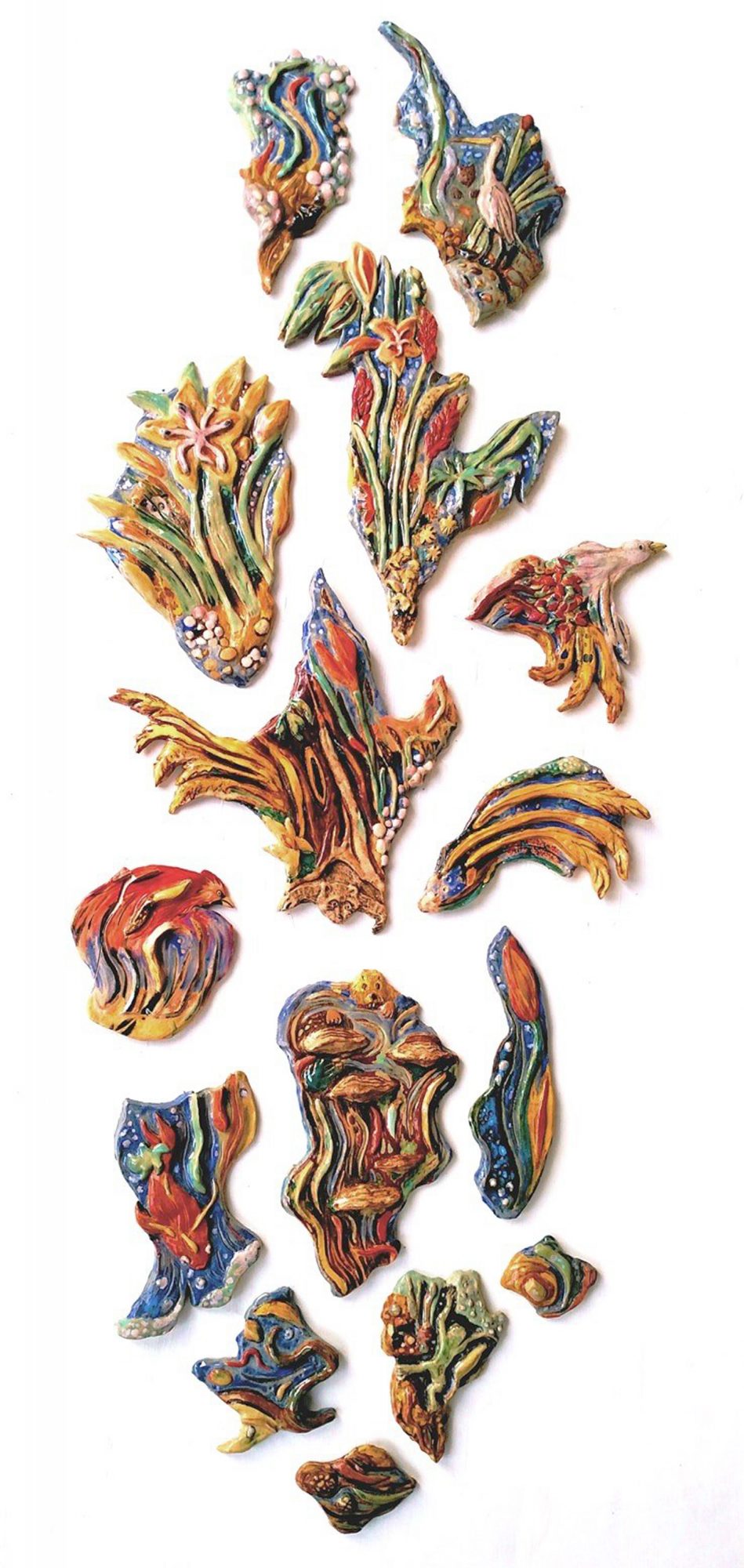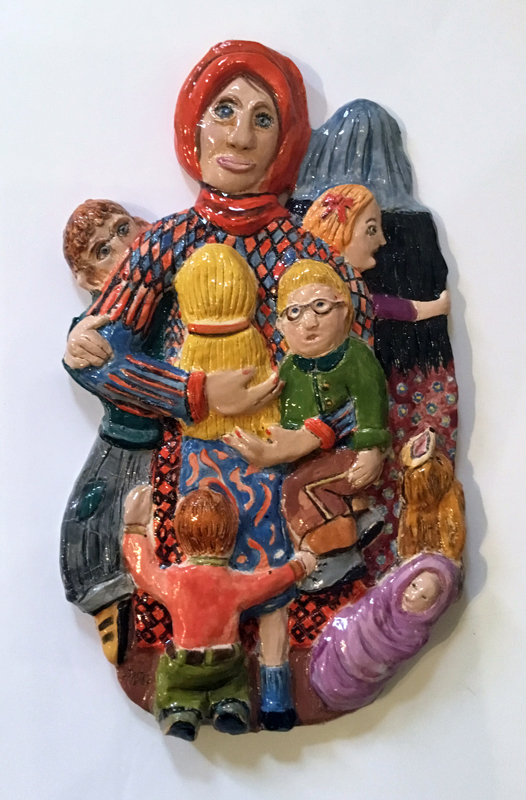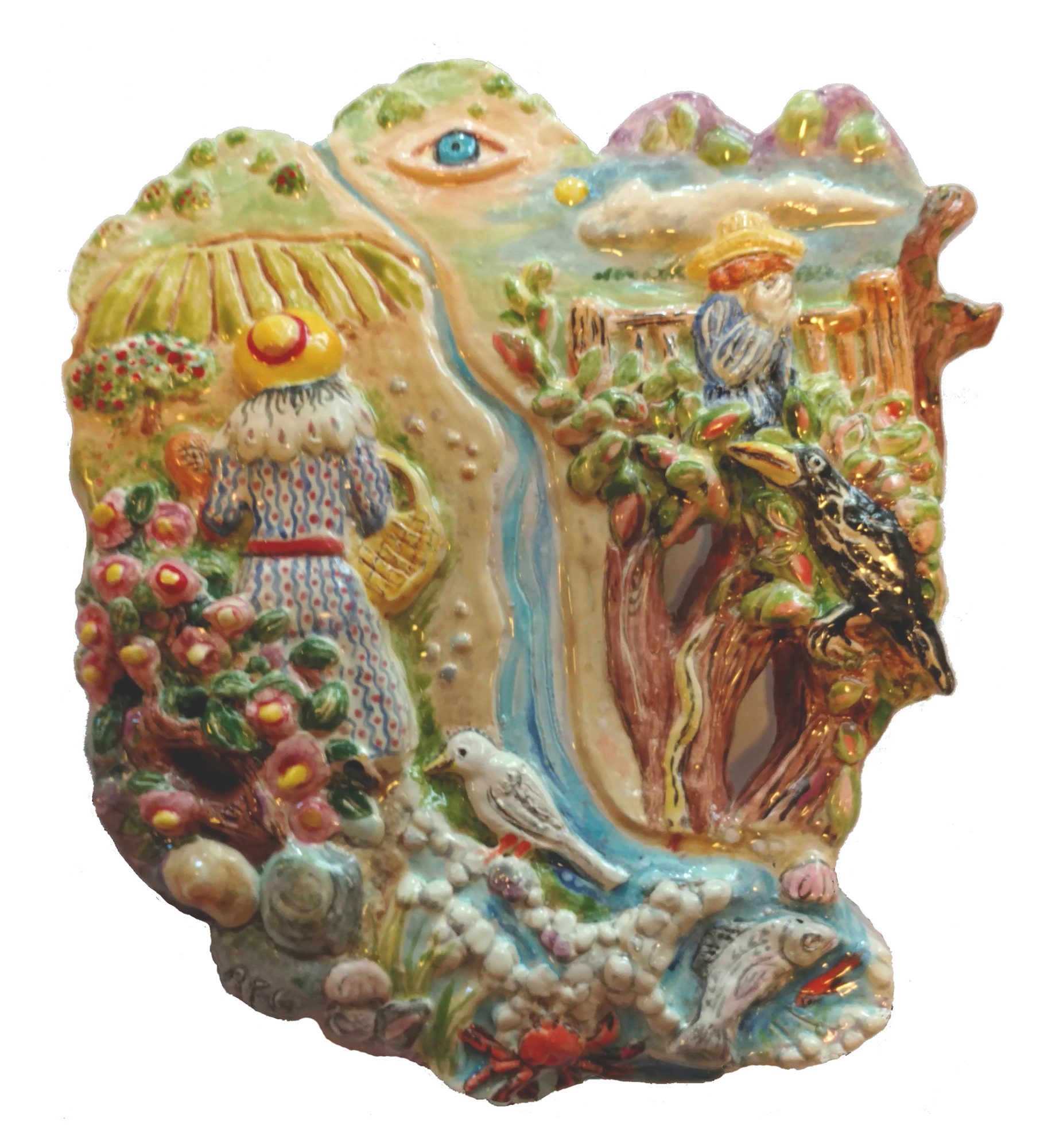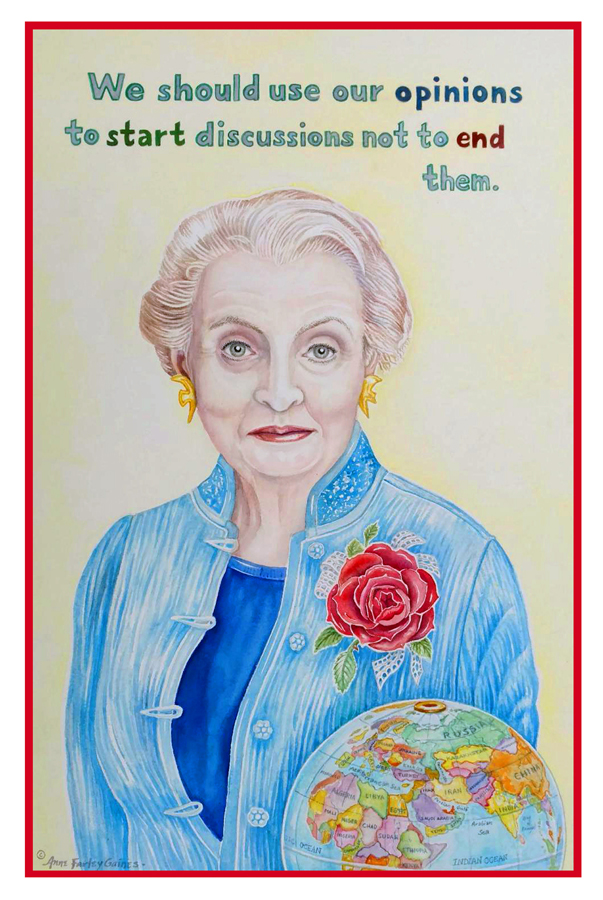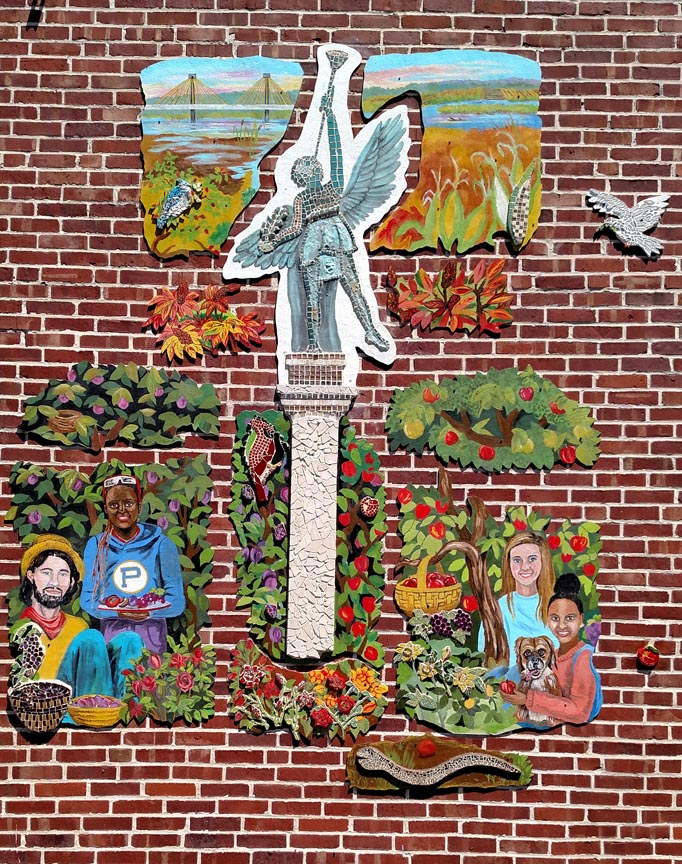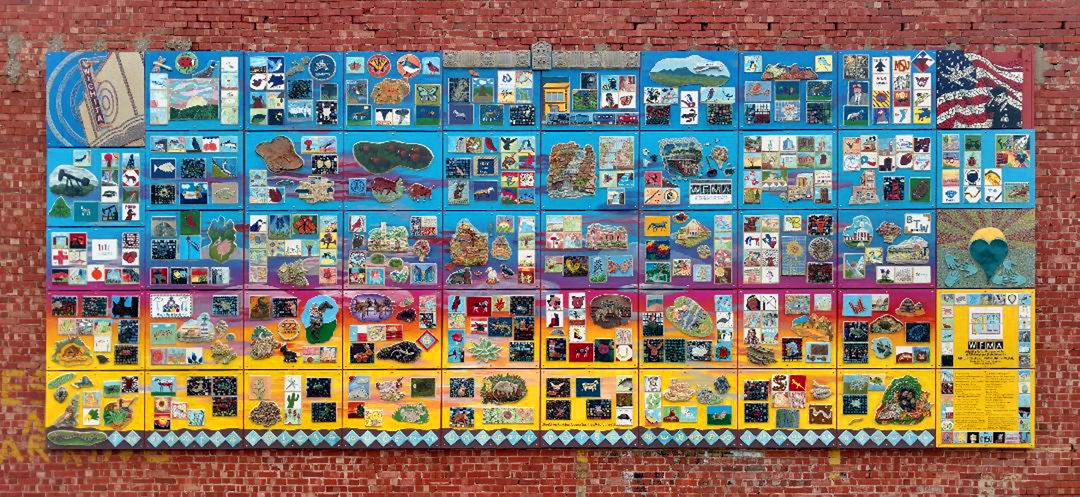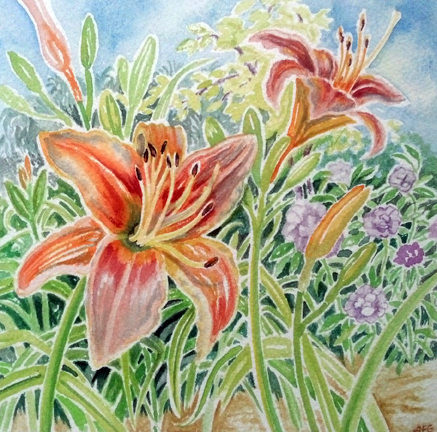 Image Credit:
Main photo: Valery Taxer Green
Anne Farley Gaines
Getting in touch: VoyageChicago is built on recommendations from the community; it's how we uncover hidden gems, so if you know someone who deserves recognition please let us know here.