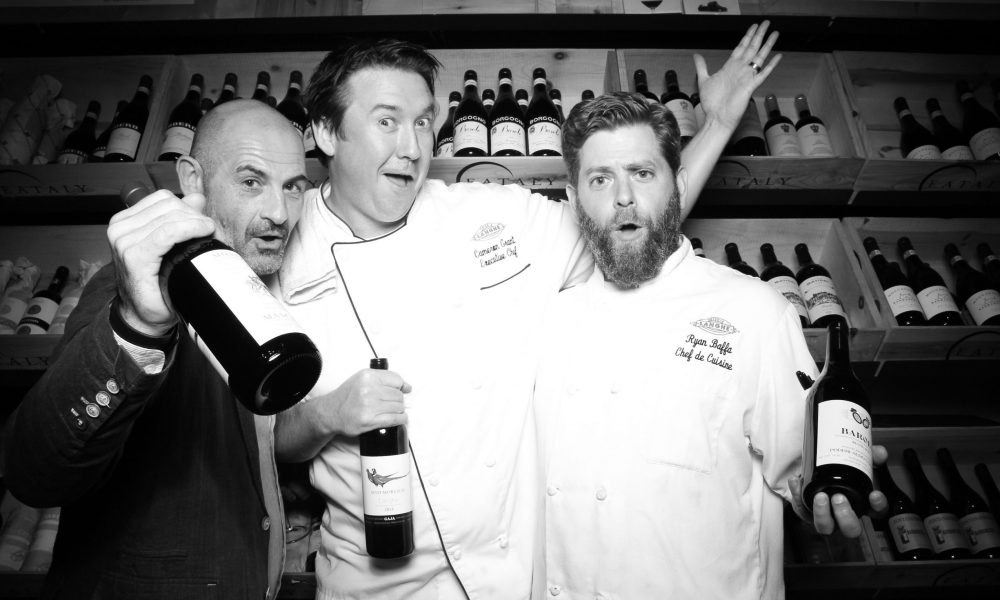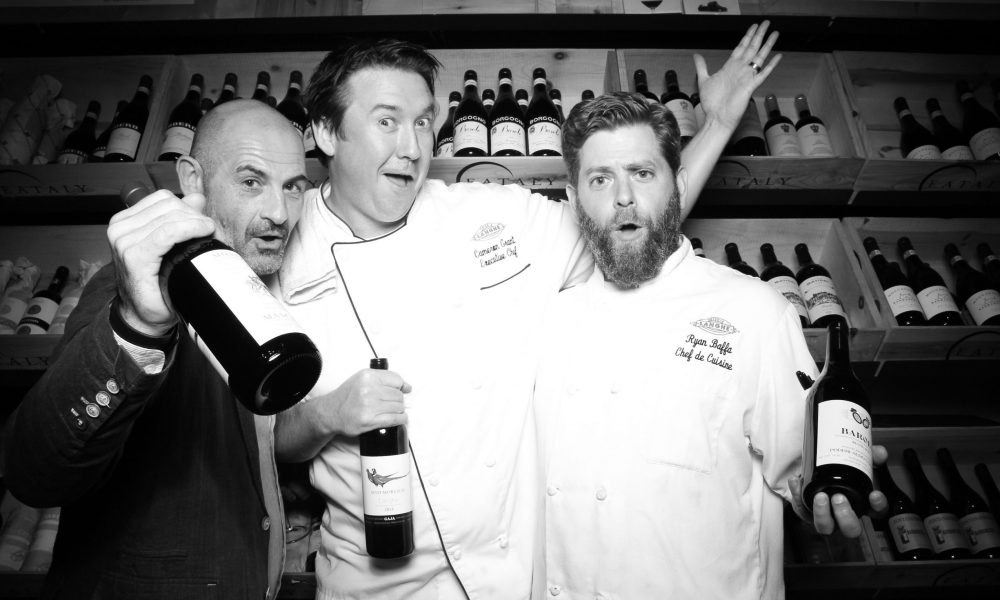 Today we'd like to introduce you to Aldo Zaninotto.
Aldo, can you briefly walk us through your story – how you started and how you got to where you are today.
After spending years in the Restaurant business, following the steps of my family who owned a restaurant in Brussels and after graduating from one of the best Hotel and restaurant management school in Europe. I started to travel From Brussels to Morocco, to Spain to NYC, Los Angeles ending up in Chicago, always involved in the restaurant industry, front and back of the house, always working some of the best restaurants around from star Michelin to more casual and local concept, bringing the best of my experiences from each location.
At some point in 1994 when I moved from Los Angeles and after working for ( synergy, Patina, La Toque). It took me back to perhaps what I was missing the most, a City with its different neighborhood, the diversity of culture, the easy access from point A to point B, the be able to walk from places to places or taking the train, with that said, Chicago was the perfect location to relocate, despite the weather, this city was humble, its people, its history, and architecture, the excitement for new or existing.
So when I moved to Chicago it was real excitement and perfect for me not to big of a city but yet accessible, I was Hired to be at that time one of the best restaurant and restaurant group (Carlucci). When I came in 1994 there was no boom yet in the restaurant industry, we had companies such as LEYE, another small restaurant group, however, people were hungry for exciting concepts, perhaps to keep it traditional and affordable.
Carlucci was all about that, keeping the concept real, authentic and great food, slowly. I did see the development and growth, it was not only now Lincoln Park where you could find the fine tables but now River North. This scary area called Bucktown where no one would venture in with that said. I saw slowly the growth of Chicago, I was involved later, briefly in Charge of what is now called "L'Orangerie" on Chestnut, moving on just after to Savarin in River North.
In 1996 after leaving my duties and partnership at 'Savarin" an authentic French Bistro with its Paris Saint Germain feel. I jumped into what then will become a turning point in my career. It was a decision that was crucial for me to be able then to spend time with my family and new born (Ariana, my daughter). I jumped into the wine sales, perhaps I could use my knowledge with Food, service, culture and tied it all together, working with chefs and bringing that diversity and L'Orangerie between food and wine, it was super fun, I was at a beginning of a new and exciting face in the food and beverage industry.
At that time a few companies other than the larger distributors were starting to pop up (that was 1998) , to be able to work closely with Charlie Trotters and its sommelier crew (Belinda Chang, Robert Houde, etc…) new restaurants operators such as Donnie Madia, Terry Alexander, Paul synergy, Mindy Segal, Michael Kornick, Carrie Nahabedian and of course the masters such as chef Jean Joho, etc… I saw the change and excitement, the new restaurant generation was here. I knew then that perhaps, I will be back one day in the restaurant business, however, these so many years spend managing and searching brand from around Europe (Especially Italy) I had to convince and bring the best to be able to get people to support and integrate these wines to their wine list.
After globetrotting all over Europe and North America, introducing all of these beautiful wineries and such, I realized that it was time for the next chapter, I saw in my traveling something that struck me with my roots ( Italian) and after spending time. Our Italian Culture was misunderstood, you cannot say you are Italian but rather Northern or Southern, Tuscan or Piemontese. I believed then that we could go for then what would become "Osteria Langhe' focused not only on Italian or regional but the extra step.
A culture within. The location was Key since I wanted to recreate the way it was like in such region, we needed the neighborhood to support us, Logan Square was. I also have to mention that, this region has sudden seasonal changes that sort of mirror what Chicago has, so for us it is important to showcase the diversity of food with each season.
Has it been a smooth road?
It has been as we can say a bit of a rocky road, however, I never really felt the pain for a good reason, when you are so focused on something, convinced and passionate about it, you don't really feel the pain, of course, there will be disappointment even so you put all of your positive energy into it. The importance is to stay positive no matter what.
Failure and disappointments=making you stronger for the future, you learn from your mistakes. It is important to keep your head up and to believe in yourself and to what you do and if it is not working, move on, pick yourself up. I struggled first with readjusting with family. Career changes, then new partners, the personal finances, so many obstacles, how do you keep the business alive, etc…
So many Challenges
We'd love to hear more about your business.
Osteria Langhe is sort of unique in the country, as I recall it we are only 2 of us in the country ( one located in Seattle L'espinasse) and us, what makes us so special is: from the feel and ambiance of the restaurant to the location (Neighborhood) to the menu and its wines, all are dedicated to showcasing the region of Piemonte 100% and at its best, that is really the uniqueness.
Why is it? Think about it for a second, if you ever travel deep in the Italian country, what makes Italy is truly the diversity region by region, that means change of culture, specialties, ways of cooking, influences, history. Piemonte was influenced by the French, so it is only normal that our specialties are sort of French-influenced versus perhaps if you go to the southern part (Campania/Sicily) it was influenced by the Maures ( or Arab influence) so the diversity of cooking is huge and not only these apply to Italy but perhaps to Spain, Portugal, Greece and its Islands, etc… or other parts of the world, for me it was essential to relocate an existing region outside in a city such as Chicago. So what we do right, is that our focus today remains 100% to that region.
With That said, when people talk about us, they do understand what we do, and are motivated perhaps later to go visit this incredible region in which is "Piemonte" I am proud to the fact that we do have repeat local business, we have people coming from Canada, Europe or other Cities around the USA because they read about us and our focus, I have had numerous dialogues and interviews with Italian publications curious to know how the concept works with the USA market.
I am indeed really Proud of it and the one thing to be proud as well…. is our incredible staff (Front and back) they help me built this business, without them , it would not have been the same and also. My incredible business Chef-partner Cameron Grant, he duplicate all that he had learned in Italy to Osteria Langhe including His famous "Plin"
Is our city a good place to do what you do?
Absolutely, yet to be in a big city we do have that sense of closeness, our world in Chicago is small, we are inspired by others ( not really competing) we are excited for each other, then comes the helping each other out.
As for the city, how great is it today that we could go one night to River North, next day in Pilsen, next day in Logan Square. We in the industry visit each other, support each other, perhaps other cities do the same but Chicago has that sense of excitement for others.
Indeed, I would recommend it, also rents and leases are accessible, you would just need to find the right location but yet they are still out there.
Contact Info:
Address: 2824 w. Armitage
Chicago, Illinois 60647
Website: www.osterialanghe.com
Phone: 773/6611582
Email: info@osterialanghe.com
Instagram: osterialanghe
Facebook: osteria langhe
Twitter: @osteriaLanghe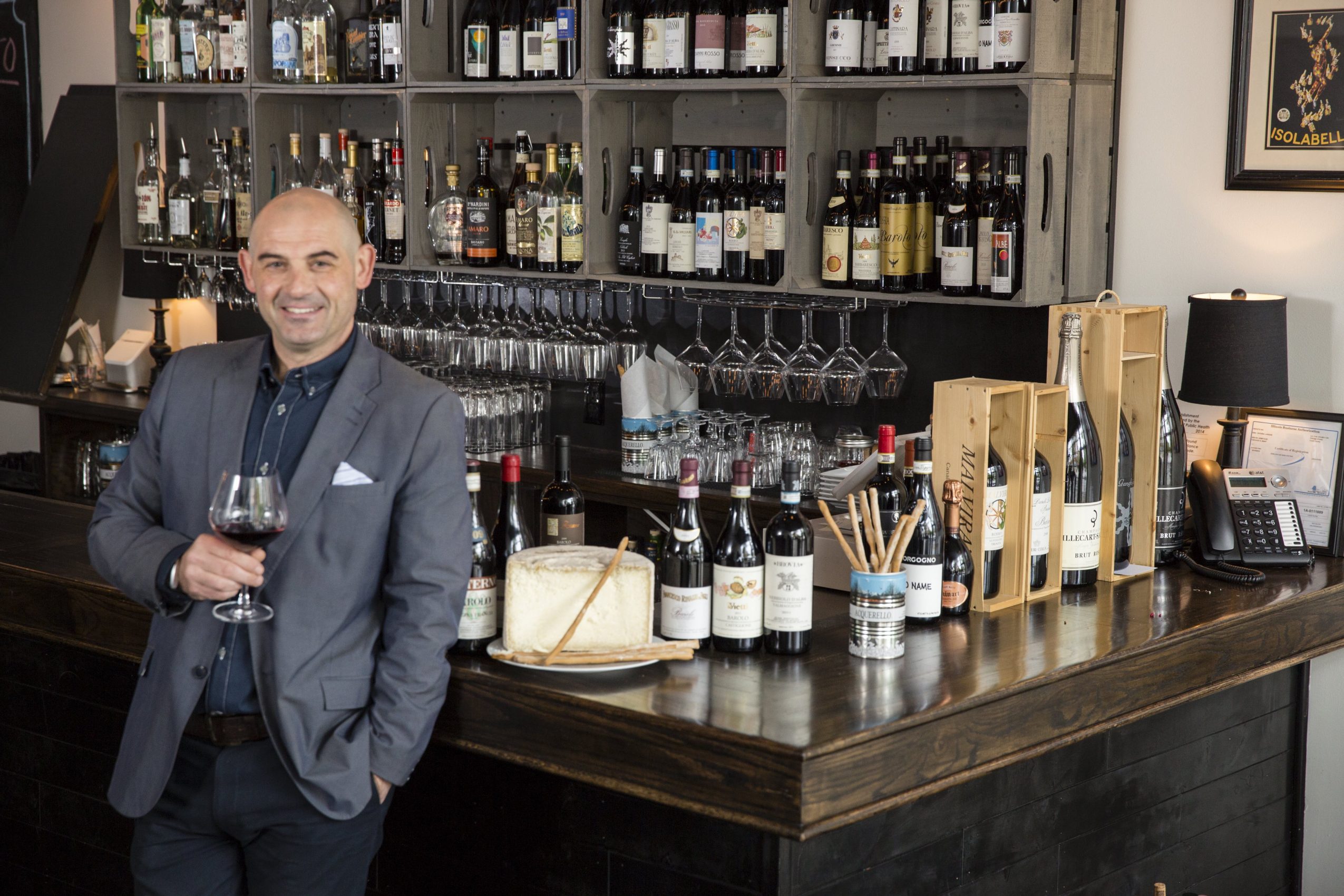 Image Credit:
Stephen Green Photo
Getting in touch: VoyageChicago is built on recommendations from the community; it's how we uncover hidden gems, so if you know someone who deserves recognition please let us know here.