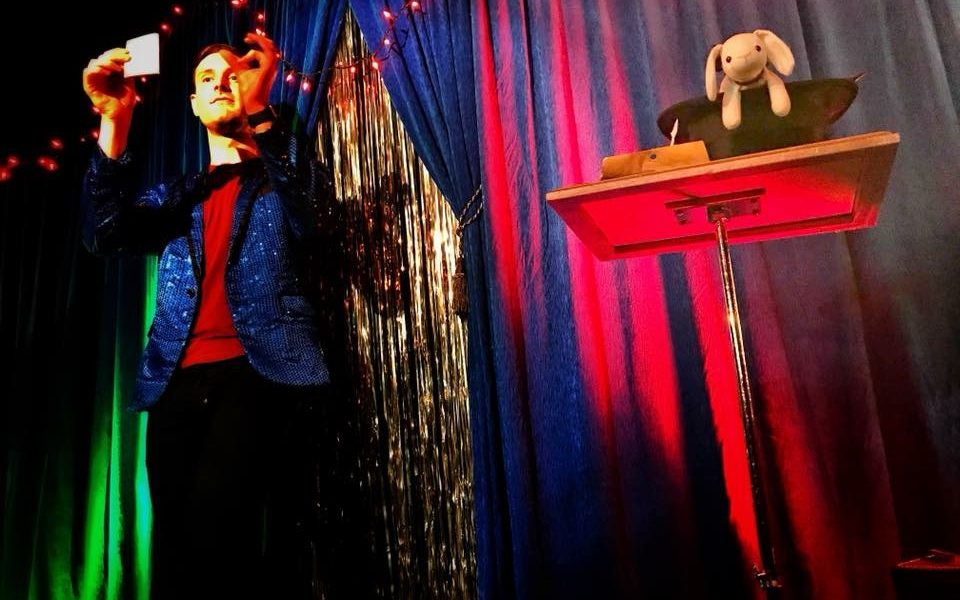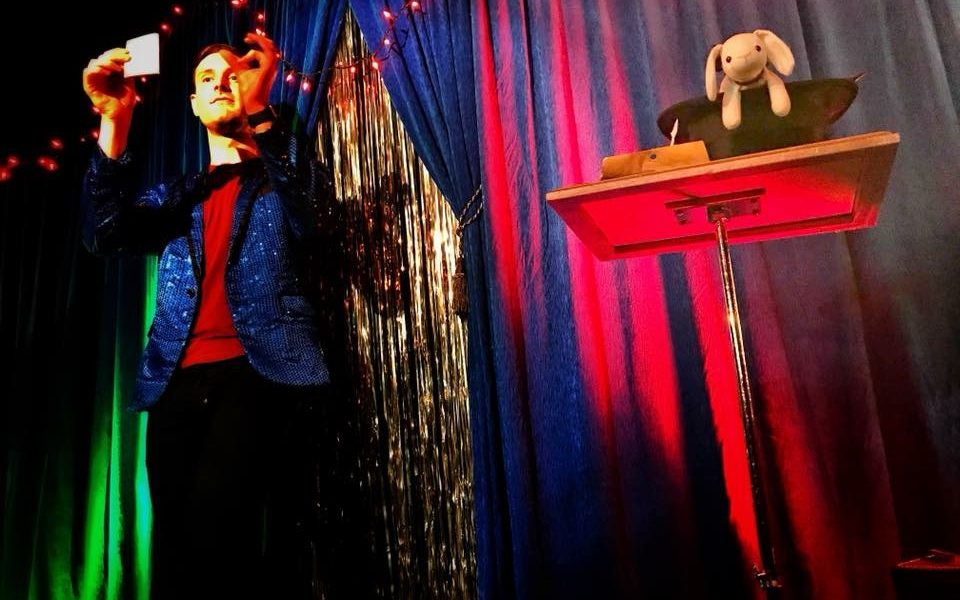 Today we'd like to introduce you to Aaron Rabkin.
Aaron, can you briefly walk us through your story – how you started and how you got to where you are today.
The story I tell is that I received a magic set from my aunt at age 5. There was a lot of great televised magic in the 1990s which kept me fascinated. Plus growing up in Los Angeles exposed me to The Magic Castle — a world-famous destination for magicians.
The Magic Castle is typically reserved for a 21+ membership (by audition) but they also have a Junior Program for 13-20-year-olds. I was accepted at age 14 and began performing immediately for their close-up brunch shows. This was an incredible opportunity for honing my performance "chops" from a young age in front of real audiences that weren't friends/family.
I stayed in LA through college (UCLA) and then moved eastward to the small town of Saratoga Springs in Upstate New York. I had begun dabbling in street performing/busking along Third Street Promenade in Santa Monica and quickly realized Saratoga was prime for continuing. The town is a hot destination for tourism due to thoroughbred horse racing.
For 6 weeks the main street is alive with activity. While Magic Castle gave me a strong foundation of confidence in front of audiences, busking made me into a better performer. My favorite saying is "if you're not good, you don't eat." Busking is free entertainment. Not only do you have to stop someone from walking away, you also need to be entertaining enough to capture his/her attention for 10-30 minutes, AND convince them to pay you money at the end.
In the off-season, I was producing a one-man show that played in the front parlor of a charming boutique hotel in the area. Nonetheless, Saratoga Springs is a small city that only had so much room for my performance career to grow. I decided to step back from magic and attempt to be a regular person with a regular person cubicle job. This moved me down to Albany, NY for a few months.
By April 2015 I was ready for change and moved to Chicago at the urging of a high school/college friend that had recently relocated. I carried on as a non-magician for a while longer until I got the bug again in summer 2016. It's always been a dream of mine to have my own venue. To have full control of the space and to have it be designated for the performance that I am doing. In December 2016, I left behind regular employment to begin pursuing this project full time. The first half of 2017 was a lot of planning.
Just getting licensed in the City of Chicago proved to be a far more serious undertaking than I could possibly have imagined. Long story short, I began prepping the space in June 2017 and had it ready for previews in July. An open house concept of sorts with 5 "free" performances per night on Friday/Saturday carried me through October. I officially opened in November and am now legitimately doing it. I laugh to myself every day that I pay the bills as a magician.
Has it been a smooth road?
Of course not! Finding a location was a challenge. Obtaining a business license was a seemingly endless struggle. The inspection process through Department of Buildings kept me on my toes for several months. At times I thought the whole project would fall apart simply based on that. Then building out space. Developing the show. Growing an audience.
Establishing credibility. And that's just being brief/filtered. The list never ends. But that's what keeps it interesting. Every day is something different. By enduring challenges, I grow as an entrepreneur. I am also running this operation as a true "one-man-show" which can get overwhelming at times since I am wearing a number of hats. Part of applying for the business license was submitting meeting minutes.
The humor of this is that I am the only member of Trickery. I couldn't help but laugh as I typed up the idea that "President Aaron motioned to start the meeting. Treasurer Aaron seconded the motion. Secretary Aaron read the minutes from the previous meeting" etc. But in reality, I am engaged with a number of activities at any given moment.
I am still figuring out the blend between businessman and artist. Because the show I do now is a combination of acts that I've developed over the course of 5-15 years. Audiences are responding well to that show and it has become quite polished from hundreds of performances done since July.
Nonetheless, the artist in me craves the challenge of new material. The development of finding new ways to push myself as a performer and creator. But this is an exciting problem to have. I feel very fortunate to have a venue and platform for growth as an entrepreneur and artist.
So, as you know, we're impressed with Trickery – tell our readers more, for example what you're most proud of as a company and what sets you apart from others.
Trickery is a business for magic shows. It is the name of our primary venue. But it is also the name of the brand itself. The specialty is magic shows. Known for magic shows. But also eventually I could see this branching out into other forms of performance if it makes sense. The main thing is quality. I want audiences to know they can have a reliably great time.
Within the current show is the headliner "Hoppy The Psychic Wonder Bunny" who is a star in his own right. He reads minds and predicts the future, etc. My great contribution is swallowing a 4-foot animal balloon. So there's that.
As a company, I am most proud of simply existing. I always believed in myself by pursuing this business idea, but now that it is actually succeeding, I am very proud. Because let's be honest, it's a magic show. And I know plenty of people can get behind the idea of magic being a novelty. But as a whole, magic is generally lame and pushed to the side.
The idea of a magic show/magician can be easily stereotyped as juvenile, boring, cheesy, etc. So to have created a venue and a show that my audiences/guests/friends are responding positively about is a huge thrill for me. My favorite scenario that pops up more and more is that one person of a group is enthusiastic about attending a magic show and dragged his/her friends. And then the friends end up being surprised that they had a great time.
At this point, magic is oddly trending in Chicago and around the country. Or at least that's the feeling I get. As for what sets me apart, I'm not one to compare. My goal is to be entertaining. I think the magic in this show is top notch. I aim for quality. But most important is always the entertainment value. But if comparing to other magic haunts around town. Trickery is the most BYOB. The most affordable. Trickery is the most in Lakeview. And because I am obviously biased… it is the best magic show in Chicago. But also…it really is the best magic show in Chicago. 😉
Let's touch on your thoughts about our city – what do you like the most and least?
I love Chicago. I was born and raised in Los Angeles. After college, I spent a few years in upstate New York which allowed me to easily visit NYC where my sister lives.
As I like to say, Chicago is my favorite American city. It suits me well. I admittedly have not visited them all, but from what experiences I do have, I feel that is a fair statement. There is the city-ness like NYC but some of the sprawl of LA, mixed with the kindness of Midwestern humility. Lots to do. Defined neighborhoods. You can have a car, but you can also get around via public transportation. Or a bicycle! Or walking. 🙂
There is a lake which makes it not feel landlocked. Overall the weather is pretty great. Summer is amazing. So is fall. Winter may suck but it makes us appreciate just how great summer is. And it is a time to slow down and internalize a little bit.
Least like is the immediate proximity to nature. But that is a me-problem because I choose to live here. And I really should be traveling more.
Pricing:
Tickets average $15-$20. Reservations can be made through the website
Contact Info: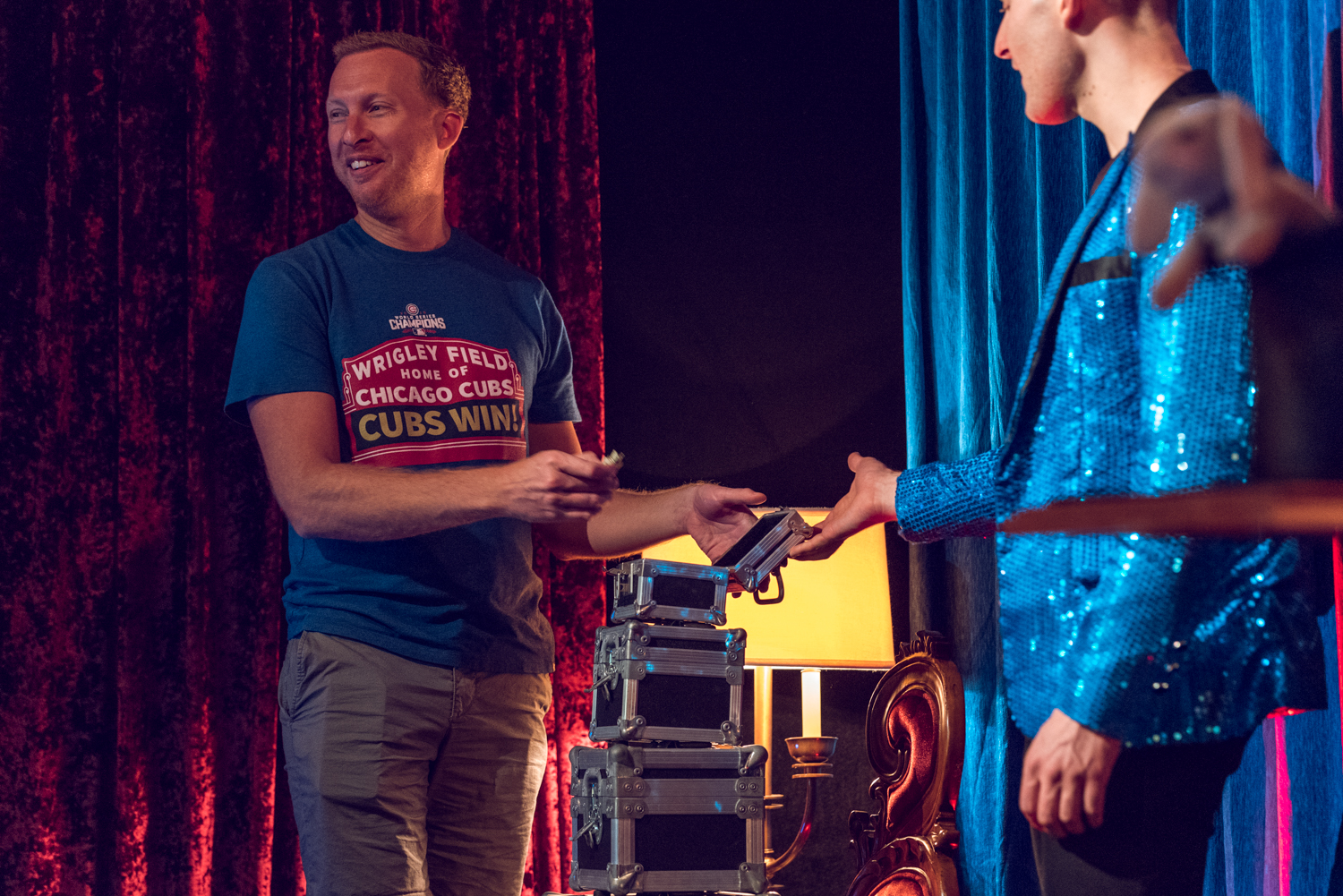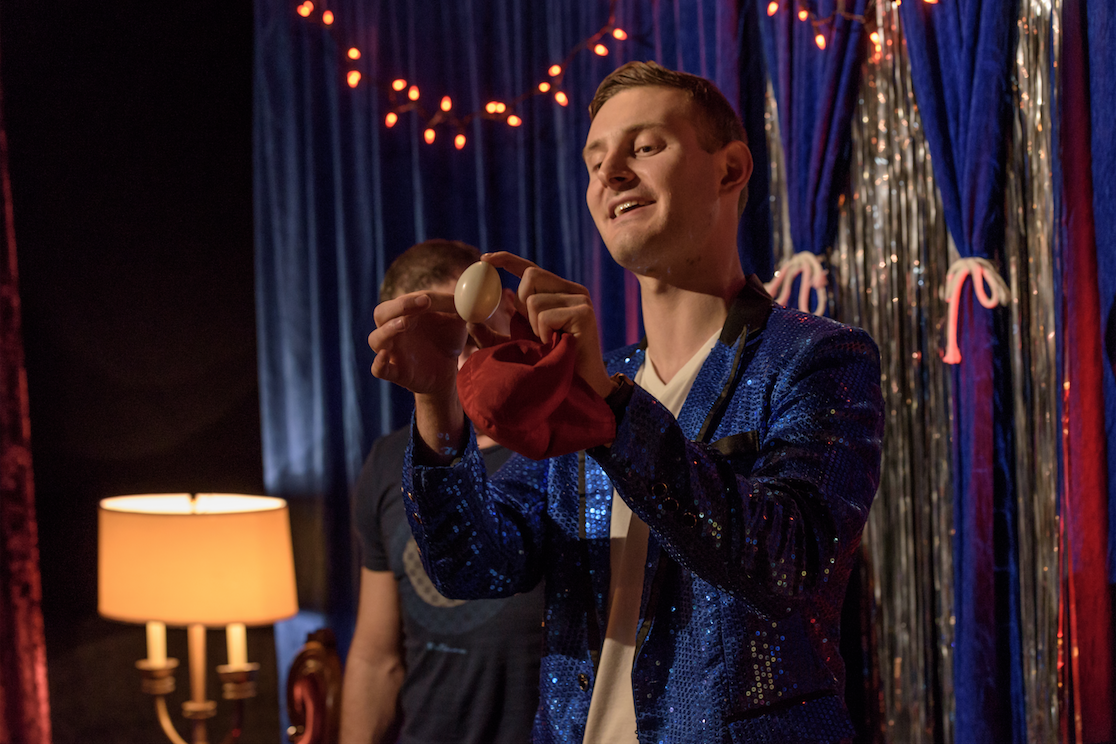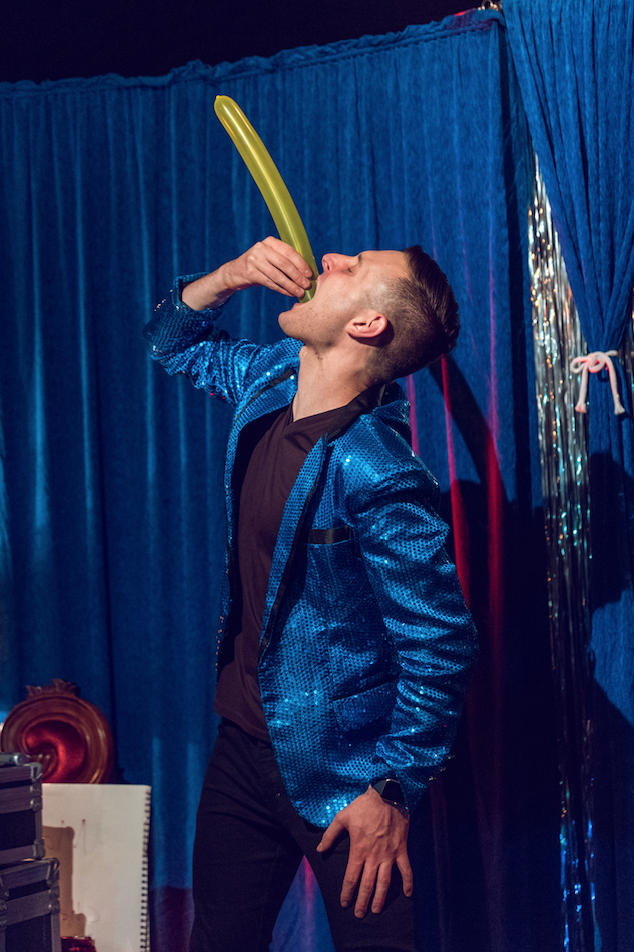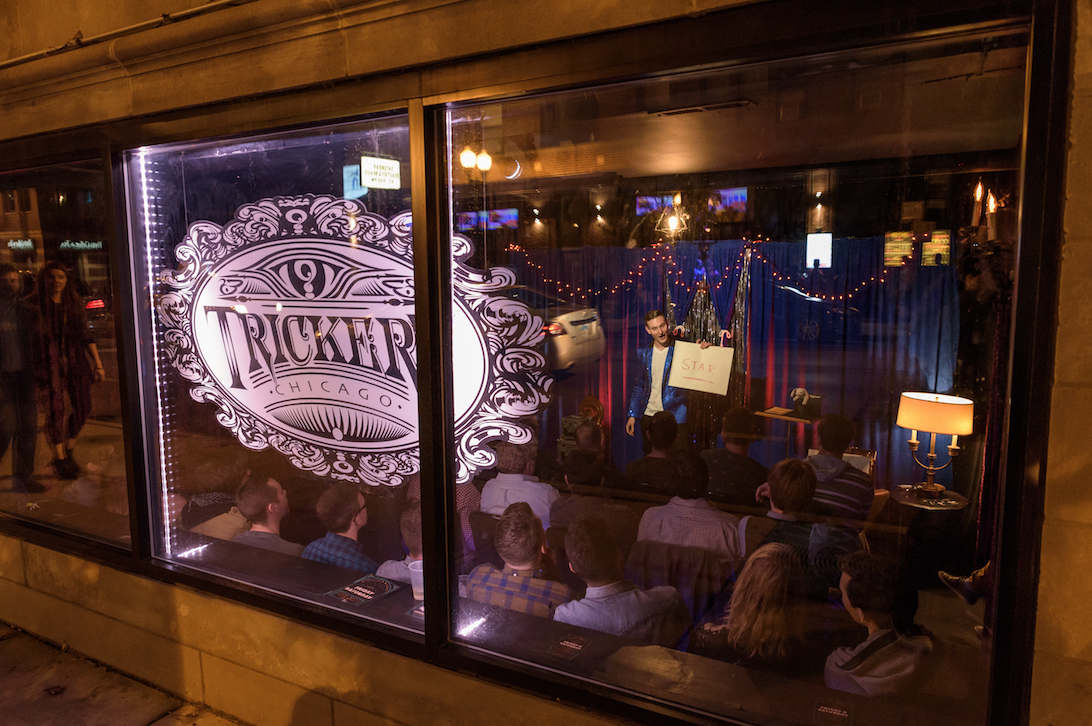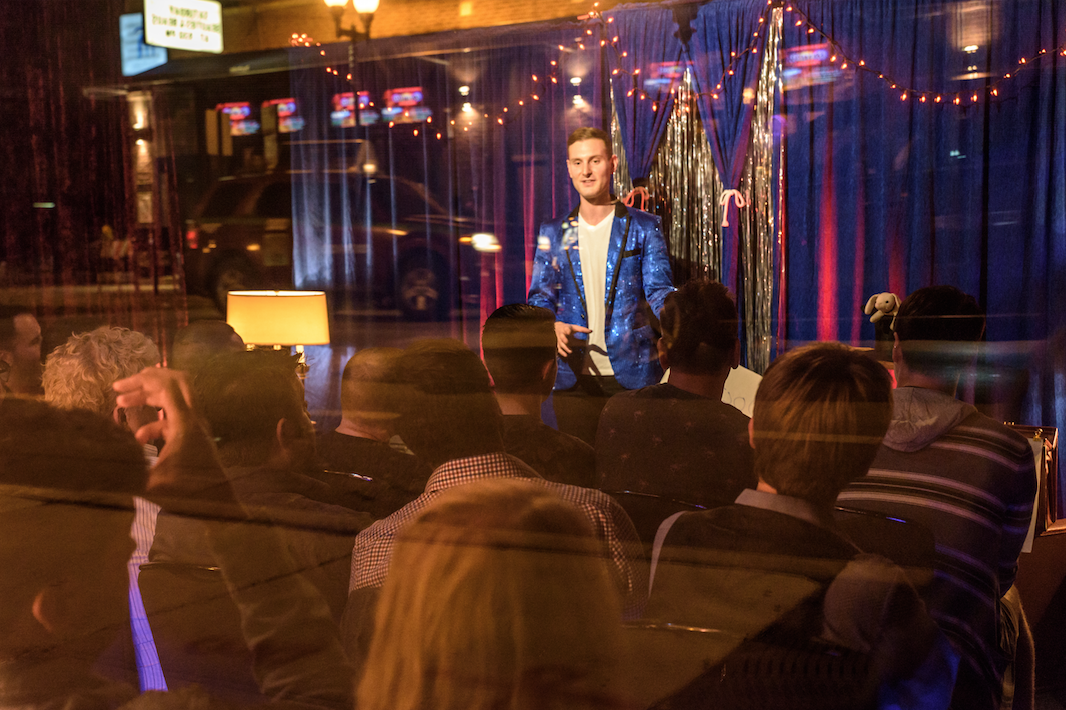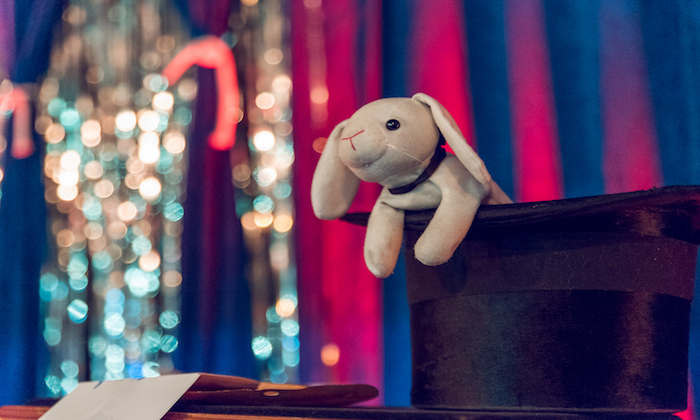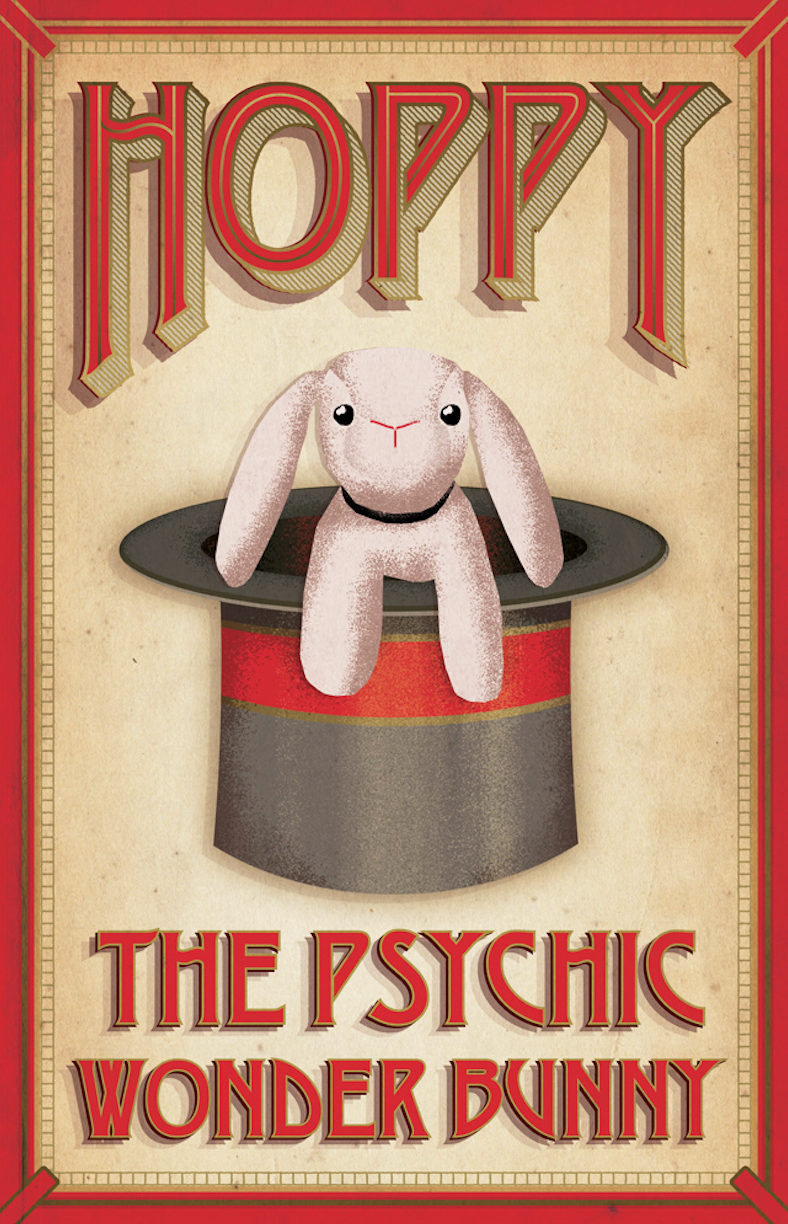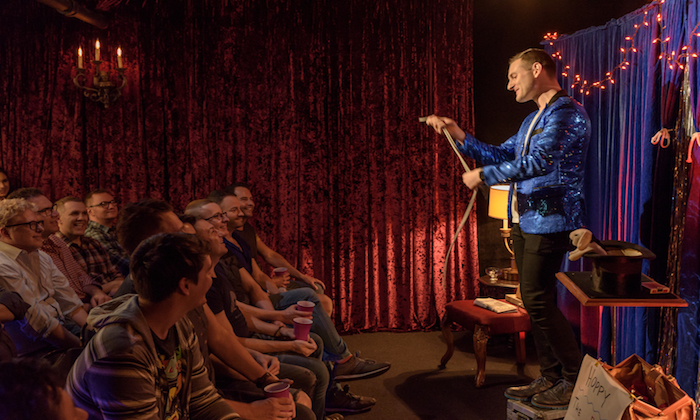 Image Credit:
Kris Brown, Peter Serocki, Nathan Roberts
Getting in touch: VoyageChicago is built on recommendations from the community; it's how we uncover hidden gems, so if you know someone who deserves recognition please let us know here.