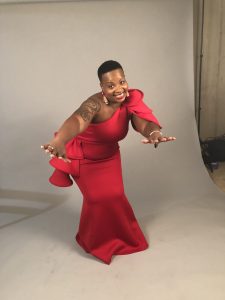 Today we'd like to introduce you to Serita Edwards. She and her team share her story with us below.
Please kick things off with us some background on the story.
Serita Edwards was born and raised on the south side of Chicago. Growing up she was surrounded by women and men that were passionate about styling hair. Saturday afternoons you could find her sister and brother cutting, curling, and braiding hair in the kitchen. When she got older she herself started braiding family and friend's hair. Even though she was gifted with natural talent it was seen more like a hobby for her. Years later after working a few jobs and finding herself in a place where she had to supplement her income, she started braiding hair again.
At first, it was just a second income but as her love for braiding return the passion within her ignited and a dream was born. Stepping out on faith, Serita sat down with her sister and talked through what life would be like if she decided to braid hair full-time. It was on this day that The Braiding Lounje was born. Serita put her passion and faith into her work and started marketing her own self at beauty supply stores, offices, Facebook and Instagram. She allowed her great work to speak for itself. Serita's love for hair, people, providing great customer services, and overall bubbly personality has been the driving force that has not only increased her clientele but given her business longevity. If you ask Serita how she has maintained for six years, she would laugh and say: "Faith and Hard work." The one thing she wants people to know about her is that "I put my heart, mind, and soul into my work. It's not a hobby or something to do; it's not even hustling. This is my life, my passion; it's the air I breathe."
Serita, you've faced challenges, but overall would you say it's  been a relatively smooth road? If not, what were some of the struggles along the way?
It's definitely been a road but not a smooth one. The struggle for me was trying to start my dream and taking care of my son at the time with no steady income. I walked away from two guarantee job opportunities with great pay and benefits. The struggle of how do I start in this industry so late in the game. Finally, being held back to show my talent because of state laws. So, after five years of braiding hair, finally, with the help of my client I was able to find a school in Chicago, Illinois (Amazon Natural Look Academy) and I got my Braiding Licensed. Another struggle that I had was "how do I make these people see what I see in myself, how to make them believe in me, my vision & my dream" ………(just be yourself and if you build it they will come)… six years later, I finally worked up the nerves to go and legalize my name "The Braiding Lounje, LLC"… side note (for years, I have worked in other people's salon & barber shops which I am very grateful for those opportunities. However being the first one there and the last one to leave, leaving my house at 5 sometimes 4 in the morning to work at somebody's else shop wasn't  a long term goal of mines. As I walked up to "THEIR " doors early in the morning sometimes late in the evening seeing "THEIR" business name on the door… I told myself if you stay focused, someday your name will be on a door where you will we opening up your own business, closing and locking up your own doors, asking GOD to protect you in your own establishment..… if you stay focus one day, you will have the keys to "The Braiding Lounje" … I remember looking up at the building saying to myself: this will be you… and finally, with GOD'S blessings, hardwork, determination and some sacrifices GOD has blessed me with a private suite with my name on it "The Braiding Lounje". The name that I worked very hard for has finally made it on my door. Thank you Jesus!!!!!
Please tell us about The Braiding Lounje.
I am a Licensed Braider in the State of Illinois (I have waited for years to say this) and I specialize in healthy hair. The stigma of "Braids" taking out your hair is so far from the truth. So, I specialize in showing my clients how to properly take care of their hair while in or out of protective stylings. Because I truly believe GOD has given me this gift and since he has bless me where I am able to help others, right now The Braiding Lounje is doing a "World Tour of Giving". I go to churches or non-profit organizations to do little girls hair for free. So far The Braiding Lounje has been to "B.E.Y.O.U Organization" in Ben Harbor, Michigan, "Greater Harvest Missionary Church" in Chicago, Illinois and "The Word Worship Center" Rockford, Illinois. My mission is to go visit each state to give back. What am I known for, what sets me apart… because I didn't want to give a cliché response, I asked my clients and these are their responses:
Client 1
"To me, what you are known for is giving women a beautiful style at an affordable price. Now, only are you helping to make women look beautiful on the outside, you're also helping to boost their self-confidence on the inside. You give women a sense of security. We know when we come to you, we are in BLESSED HANDS.
What sets you apart from other braiders is your confidence in your craft, your willingness, your sacrifice, YOUR LICENSE and your sincere interest in making sure we still have edges when we're done being serviced. "
Client 2
"1. Innovation and Design 2. Neatness of braids and styles."
Client 3
"Good morning.
1. You are known for helping women take care of their own hair as well as helping them achieve beautiful braided or crocheted styles as well.
2. What sets you apart from other braiders is your work ethic, your attitude, and your spirit. You put in countless hours for us and never complain! You can tell when someone is doing something for money or if they are passionate about it. You are passionate about this!
3. There is nothing that I need more or less of from you. You have always been there when I needed you and on time!"
Client 4
"Good Morning…
1. You are Known for Braiding Hair!
2. What set you apart for the rest is that is not all about money and care about people's hair especially their edges and love what you do!
3. What I expect more from you is to respond to your text messages more quickly even if that means you need an assistant to do so! So that the people we refer to you won't get discouraged to not come to you because their text wasn't answered in what they will perceive in a timely matter! I meant to say it's not all about the money to you and you care and love what you do!"
Client 5
"The ladies above said it all! Your braiding is second to none. With crochets, clients can expect the foundation to be solid and long lasting! You strongly consider the overall health of the hair when helping clients choose the best style options. You maintain a professional demeanor, yet remain down to earth. You put your clients at ease. What I need from you is a braid studio that you can call your own. It's coming! I wish you the best moving forward and congratulations!"
Client 6
"1. You really care about the health of your client's hair.
2. You are very talented and the quality of your work is awesome.
3. I need you to be available more."
Client 7
"1. What am I known for – your magical hands. Which includes braiding and hair care.
2. What sets me apart from other braiders…. hair care, your styles, the way you braid; meaning how neat your braids are. They last much longer than others. You tell your clients how to care for and maintain their hair and styles.
Client 8
"You are honest. You don't just braid hair, you take care and have pride in your work. It's your brand. "
What advice would you give to someone at the start of her career?
1. Pray before you act.
2. It's better to give than to receive.
3. Believe in and stay true to yourself.
4. Invest in yourself.
5. Market yourself until you no longer have to introduce yourself.
6. Surround yourself with like-minded people.
7. Don't compare how your life should be by what you see.
8. Expect to fail, but plan to succeed.
Pricing:
Contact Info: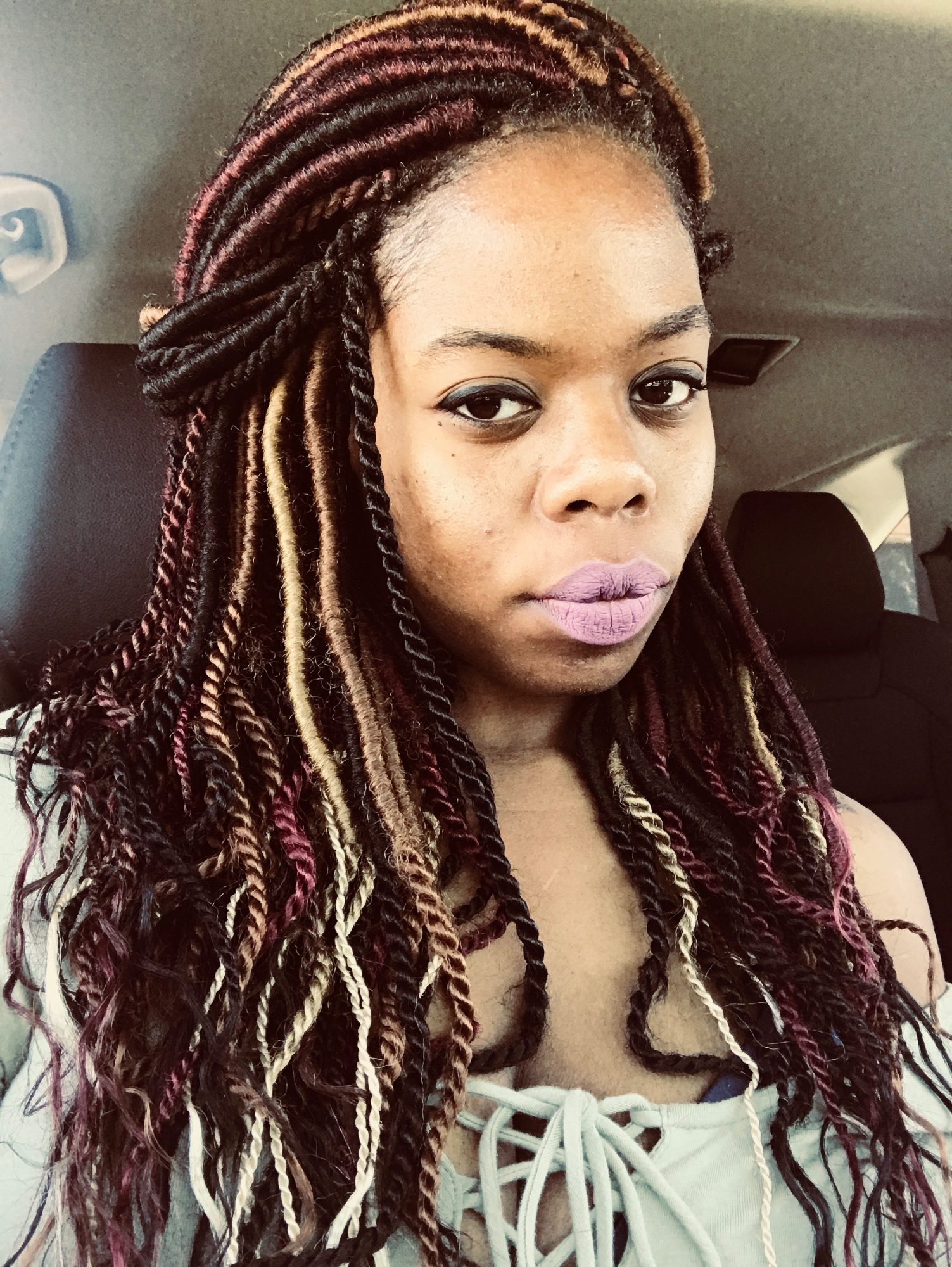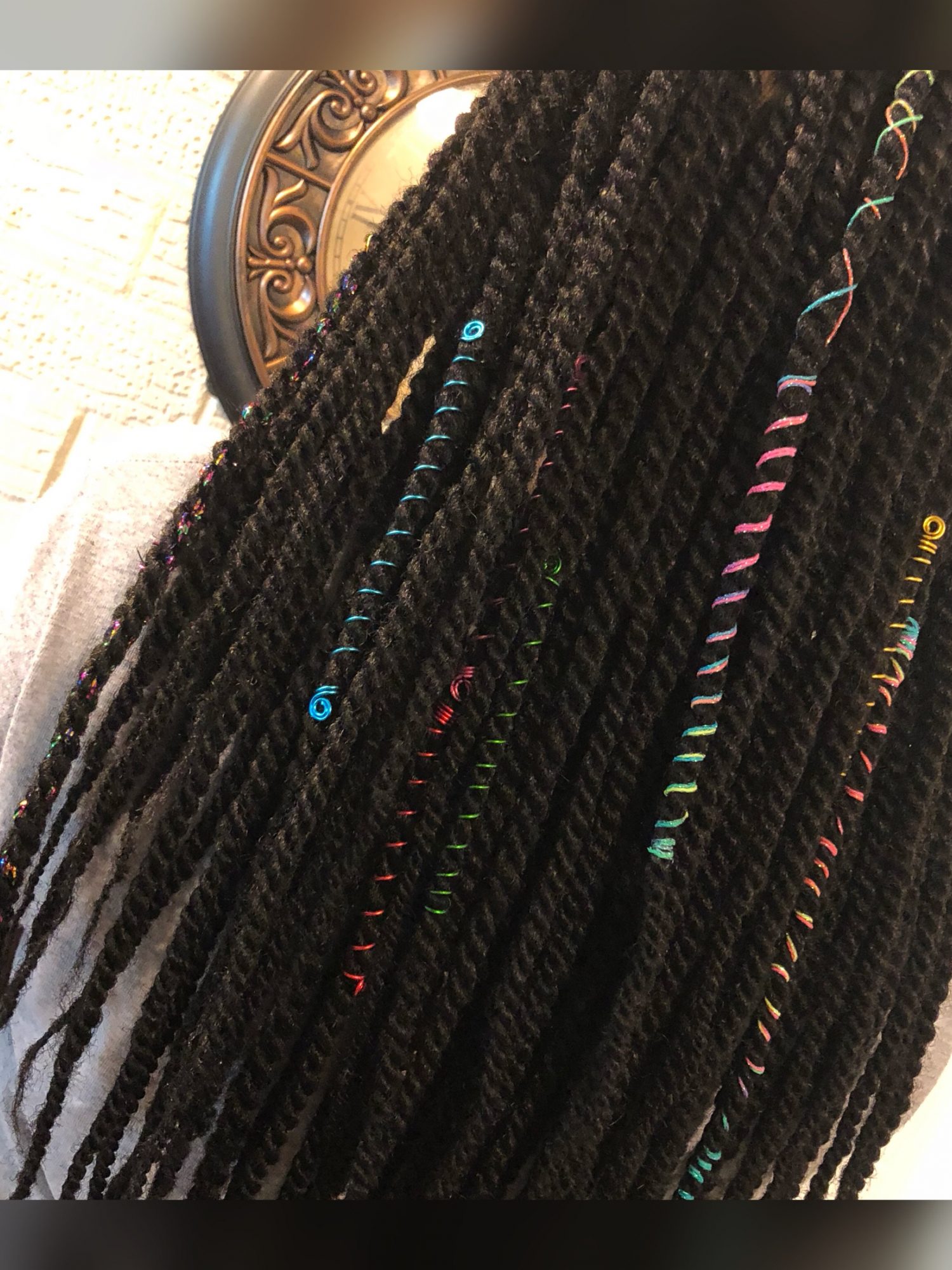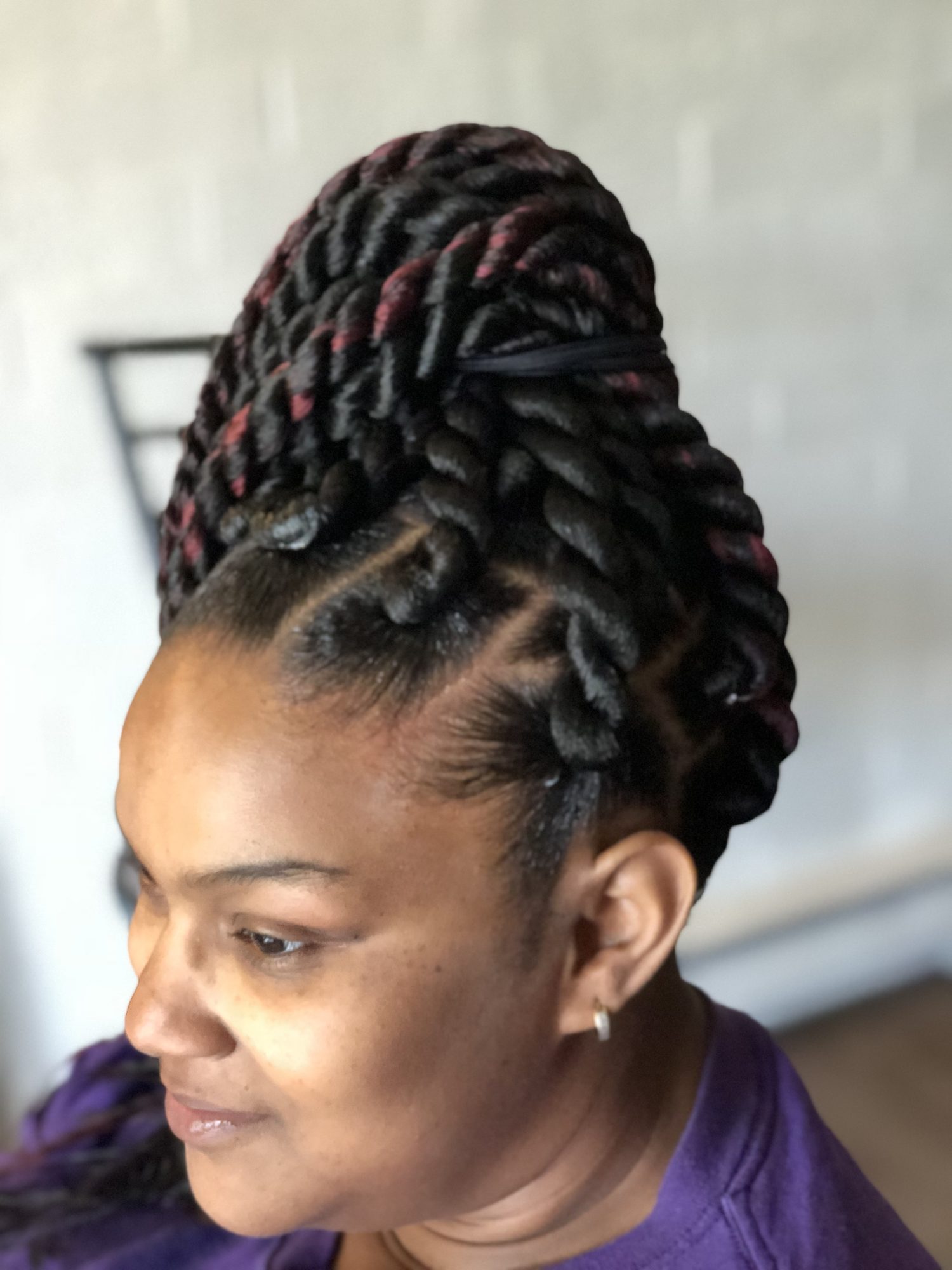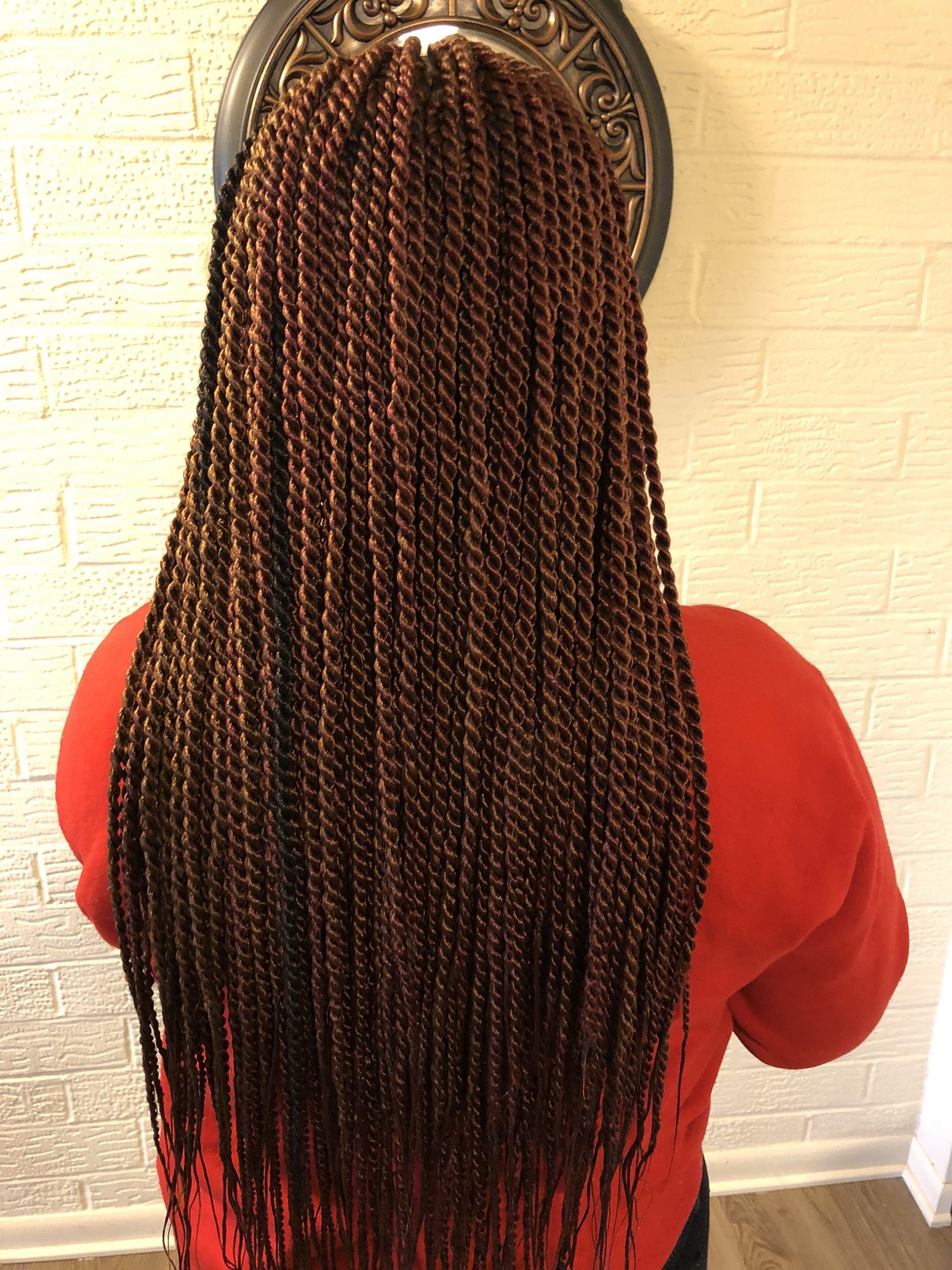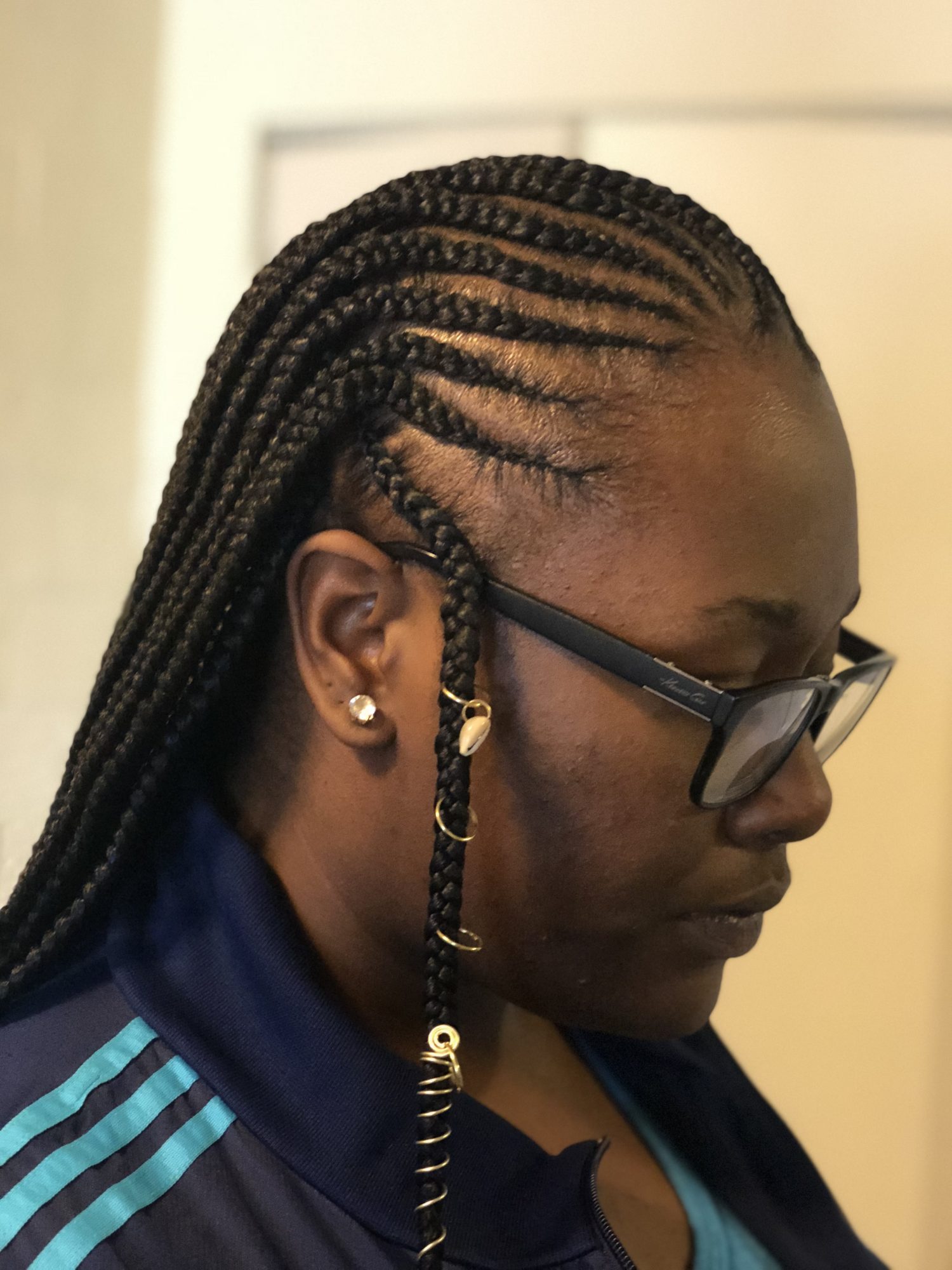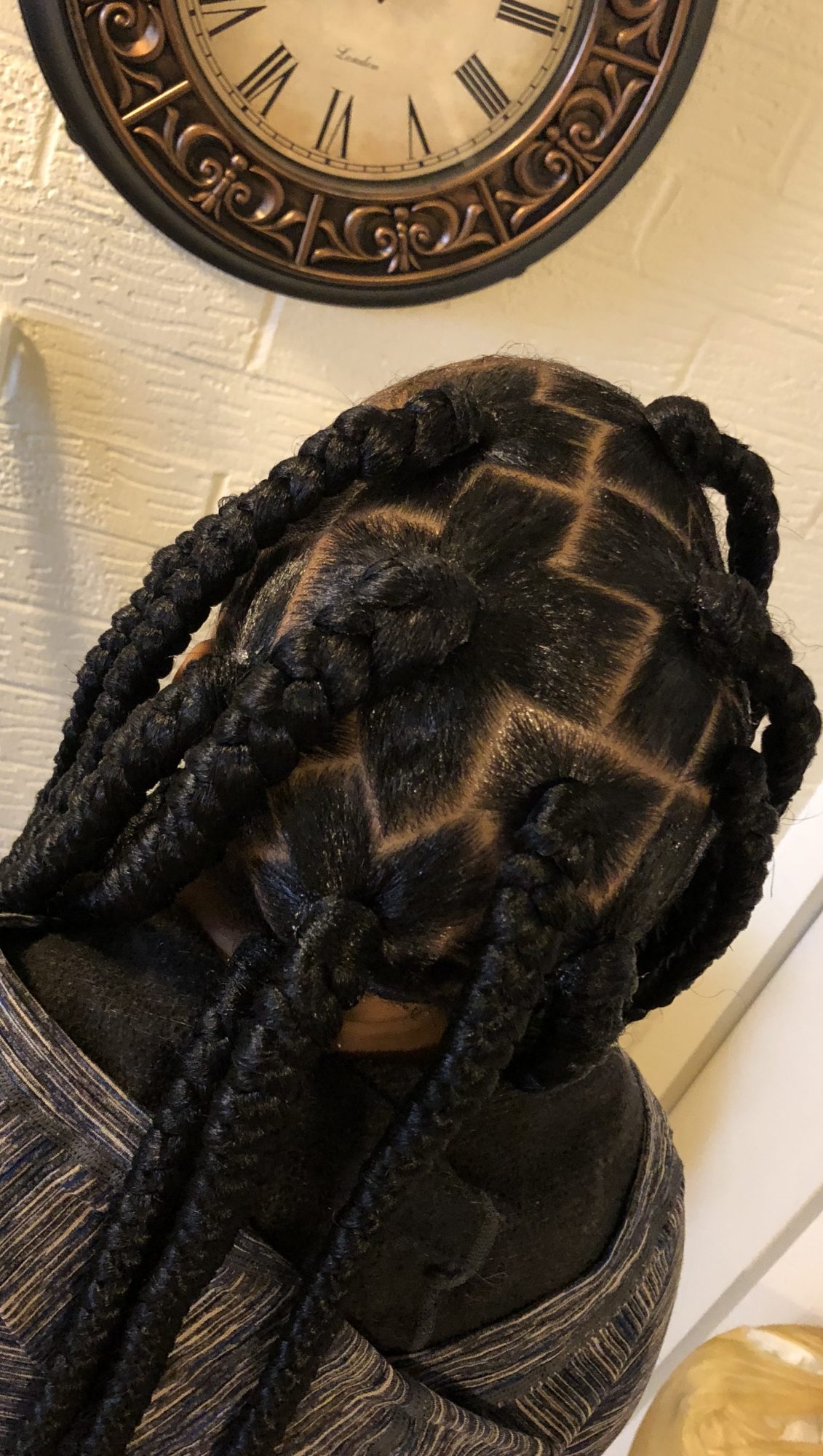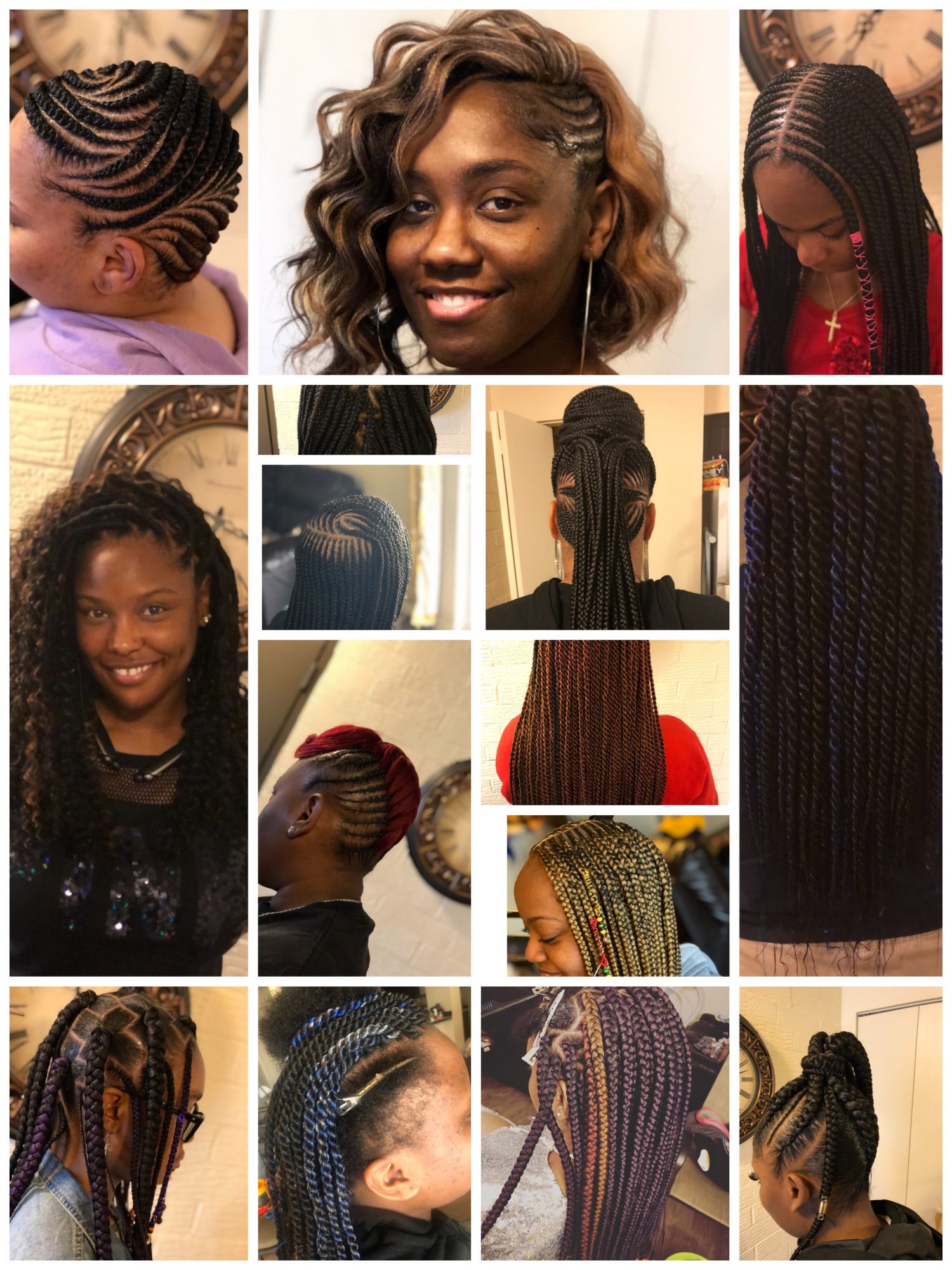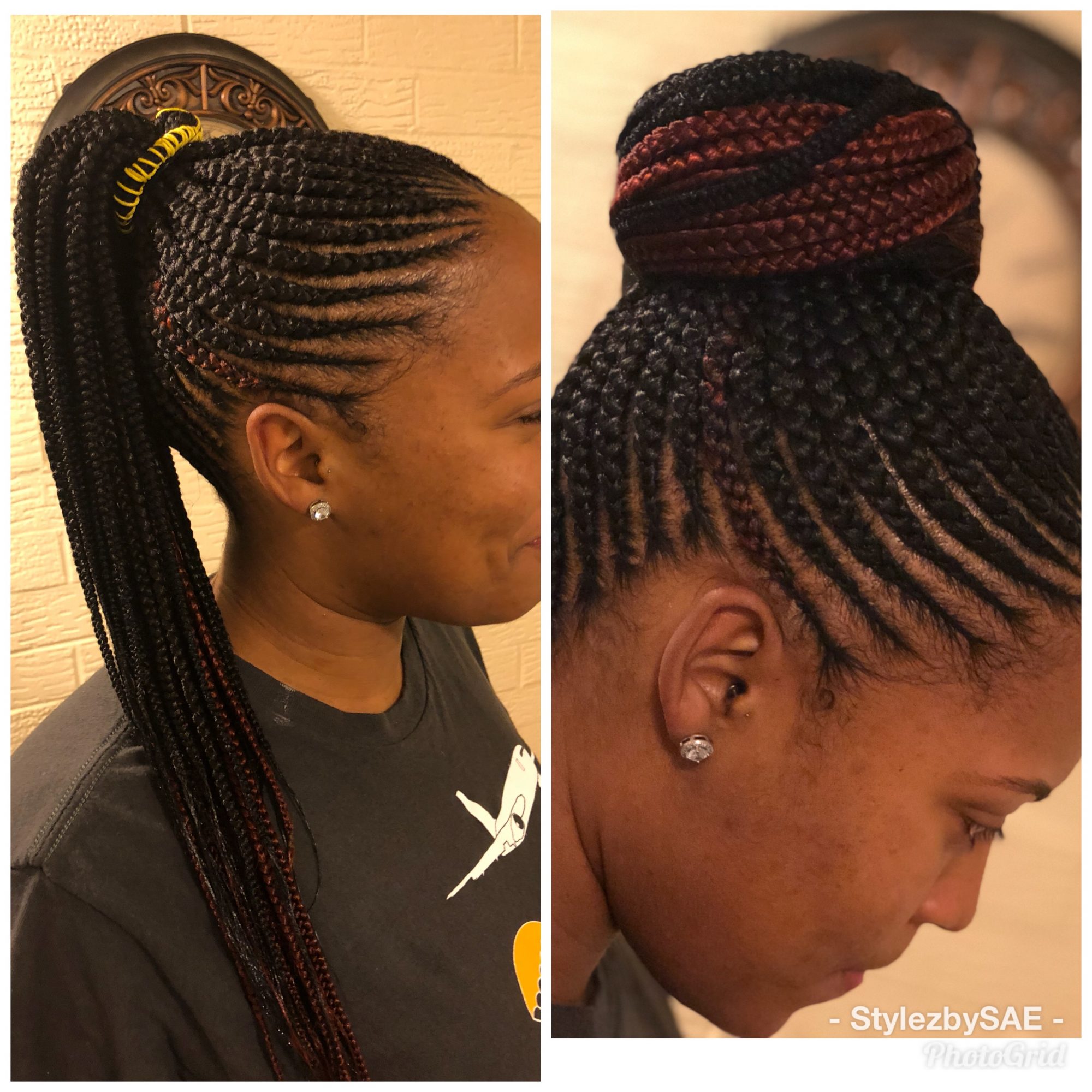 Image Credit:
Serita Edwards (TheBraidingLounje)
Getting in touch: VoyageChicago is built on recommendations from the community; it's how we uncover hidden gems, so if you know someone who deserves recognition please let us know here.