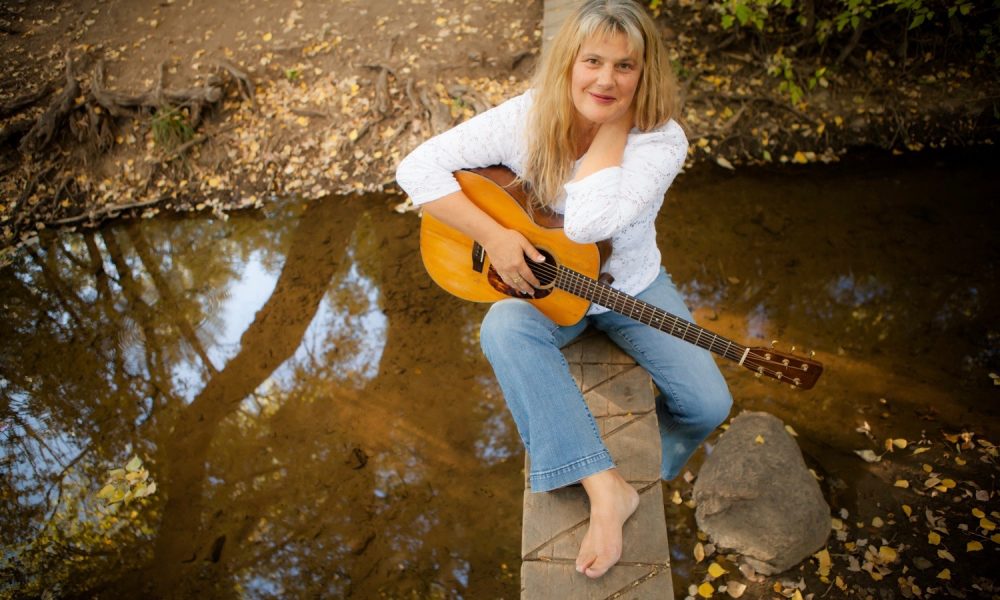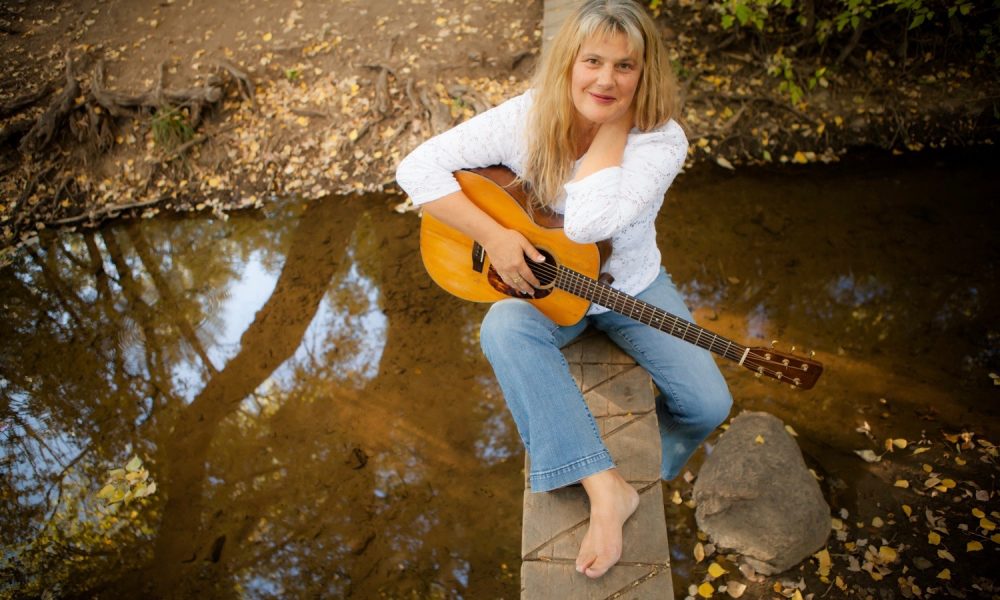 Today we'd like to introduce you to Laurianne Fiorentino.
Laurianne, can you briefly walk us through your story – how you started and how you got to where you are today.
Where machismo and football ruled, I found refuge in my room and in nature. Music and photography were ways to see and experience the world of connection as early as age six. The electric organ and guitar were my private magic carpets. At university, I studied classical and jazz music and toured Europe in the chorale. I'd never heard of music theory and I devoured all chances to analyze symphonic scores, practice ear training, write fugues, learn to improvise and take voice lessons. In a group, I could still be invisible.
A music major was denied me after three years of music degree curriculum with a 3.5 GPA at the university. Crestfallen and discouraged, I designed my own major which started with a semester of business and administration studies so that I might be able to somehow work in a field that at least supported music. My BA in Right-Left Brain Studies Through Creative Arts & Management never led directly to employment but set a foundation for my pursuit to engage life with my "whole" brain. Other courses included Dance, Native American Studies, Dream Studies, Administrative Theory, and Marketing.
My first professional musical mentor groomed me to play electric bass in his blues/comedy act. We toured resorts, cabarets, and bars and after only six months as a pro, I played in two of New York City's premier music venues with white surgical tape around my raw finger-tips. I didn't even know how to turn on the bass amp at the venue! I was living in a thirteen-foot Scotty camper and worked part-time at a department store soda fountain.
Playing bass for country bands, sixties rock bands, R & B and comedy acts gave me the freedom and chops to develop a personal style. James Brown, Shirley Bassey, Son Seals, Annie Lennox, Chaka Kahn, Aretha Franklin, and Bruce Springsteen were amongst the artists I covered. Al Jarreau and Patsy Cline were heroes. Nine years of that routine was enough and I retreated into solitude to find my own voice.
My debut CD of original songs is a live recording of a solo concert. When phoned and told I was a semi-finalist in Sarah MacLaughlin's Lilith Fair online talent search, I was stunned! And the caller wanted to know what I'd do with my band if I was chosen to tour. She refused to believe that the music she heard was solely myself. An Australian agent discovered me at an International Folk Alliance Conference and booked me into a tour of Australia (for a year), New Zealand, Ireland, and NW Canada. Four more CD's of live recordings and home studio experiments followed. Two are instrumental projects: an impromptu recording of myself on Native American style bamboo flute with  cellist Michael Kott and a solo project wherein I recorded myself on piano, bamboo flute, frame drum and invented vocals.
In 2015, Kickstarter enabled me to fund my first professional studio CD – When I'm An Angel under a nom de plume "Lauria." World class musicians and technicians worked with me to produce a work I'm extremely proud of. (Produced by John Rangel and mixed by John Kurzweg and Pete Keppler) Songs on the 2017 released CD have been nominated for over ten awards and won three so far including a song of the year prize and a jazz song award.
Currently, I am producing and performing an Elemental Music Concert Series where one element from the periodic table is chosen per evening and explored through songs and music that relate somehow to physical characteristics of the element which parallel human personality characteristics. I design promotional materials sometimes featuring local artists' images and paintings. The reception of the first four concerts – Rubidium, Hydrogen, Platinum & Gold – have encouraged me to continue the series this winter with Cobalt, Neon, Strontium, and Molybdenum. I intend to eventually work my way through all 118 elements!
As of today, my music has been included in several films and used in live theater soundtracks. My latest accomplishment is a movie credit in the 2018 Sony Pictures film ALPHA. I wrote and sang chanted lyrics in an invented language, and created a signature melodic motif on the primitive bone flute.
Over the years, I've had the honor of mentoring high-school students & teaching beginning guitar and songwriting privately and in workshops. My favorite job of all time was directing a very small choir for three years – just to hear and feel those harmonies brings me to tears.
I'm so grateful for my musical path and feel that the best is yet to come.
Has it been a smooth road?
They say the music business is a man's world. I grew up in a patriarchal family and hardship was "normal." These days, and it's taken me this long, I'm still learning how to belong to myself and disregard criticism from those who are not creating and risking their own vulnerability. I was kicked out of high-school chorus when I had the flu on audition day. I was dismissed from the university music department when I did not have enough (or any) classical training – even when I was auditioning for a Vocal Jazz degree. I was told by my male bandmates that I got by on my looks. I've been insulted by male audiences all over the world asking me to take my clothes off and accused of being a lesbian if I did not accept their advances. I've been asked more than once if I am, or have ever been, a man! I've been told my butt is not the shape Hollywood is looking for! For me, that last one is a blessing!
The music world is couched in an atmosphere of alcohol and substances. Thank goodness neither of those ever appealed to me. Music itself has always been my medicine of choice.
Taking a step back from comparison to others seems to be paramount for survival in a world where expressing your inner world is ultimately valued by people who matter – people capable of meeting themselves in the mirror. Every artist you have seen or heard has a resonance that someone will relate to if only one person. Sometimes, the thing you are most resistant to expressing is the thing that the world longs to experience. Strive to express, not impress. Be brave.
Are there any books, apps, or podcasts you like or recommend?
Book: Braving The Wilderness by Brene Brown
All books by Brene Brown
Book: The Untethered Soul by Michael Singer
Apps:
RecorderHQ
Point Of Sale
Podcasts – especially THE MOTH.org
Waterlogue
GarageBand
Oil Painting
SoundCloud
Weebly
Contact Info: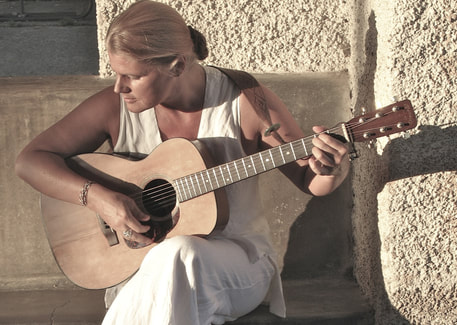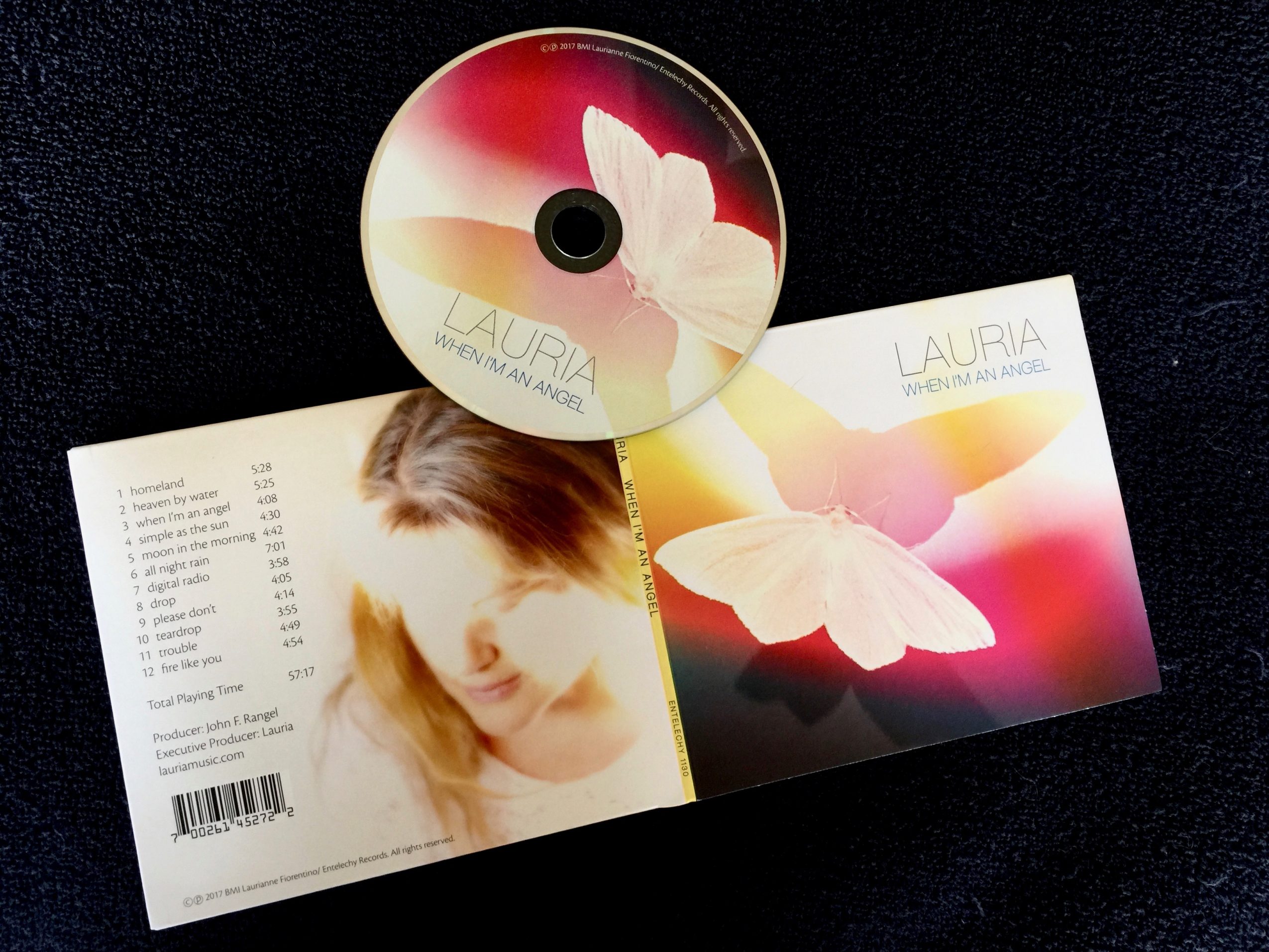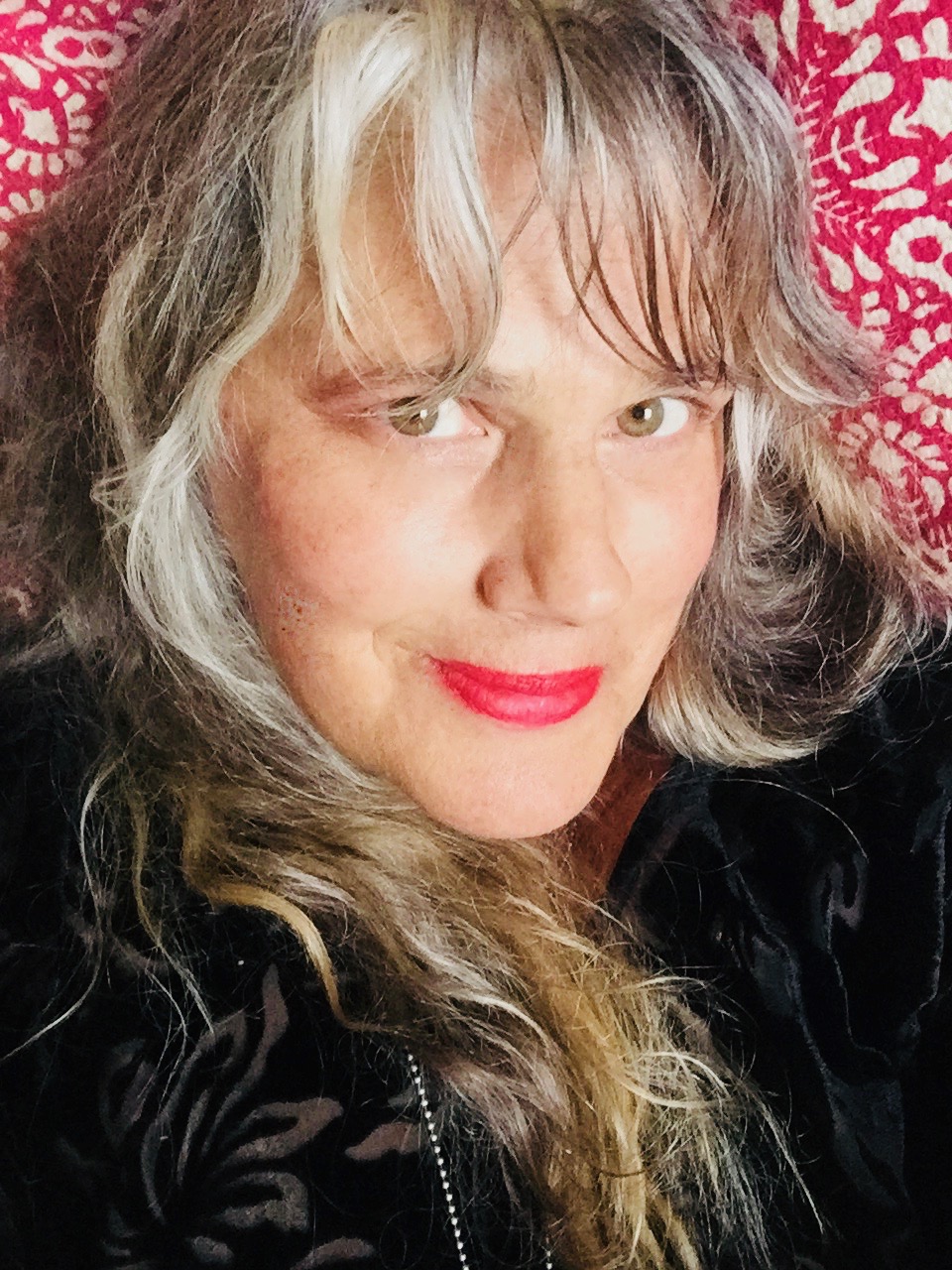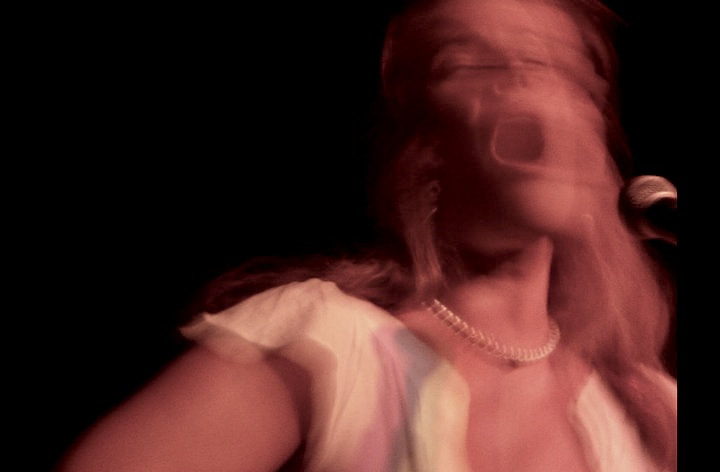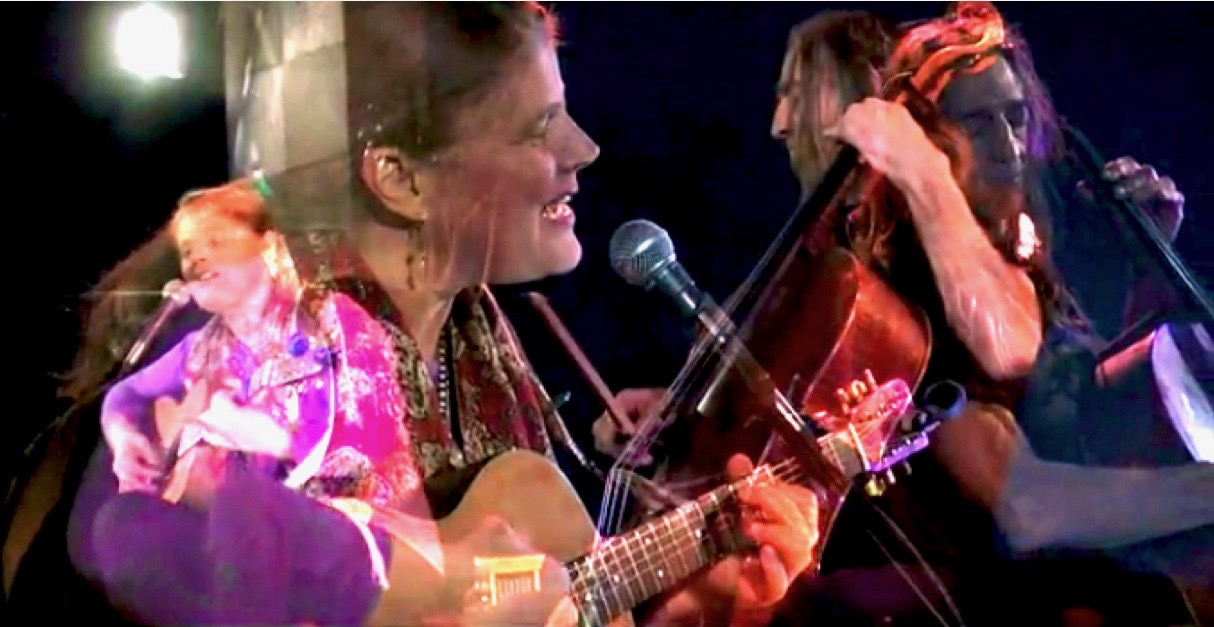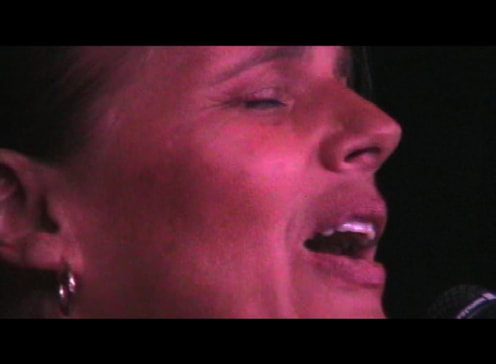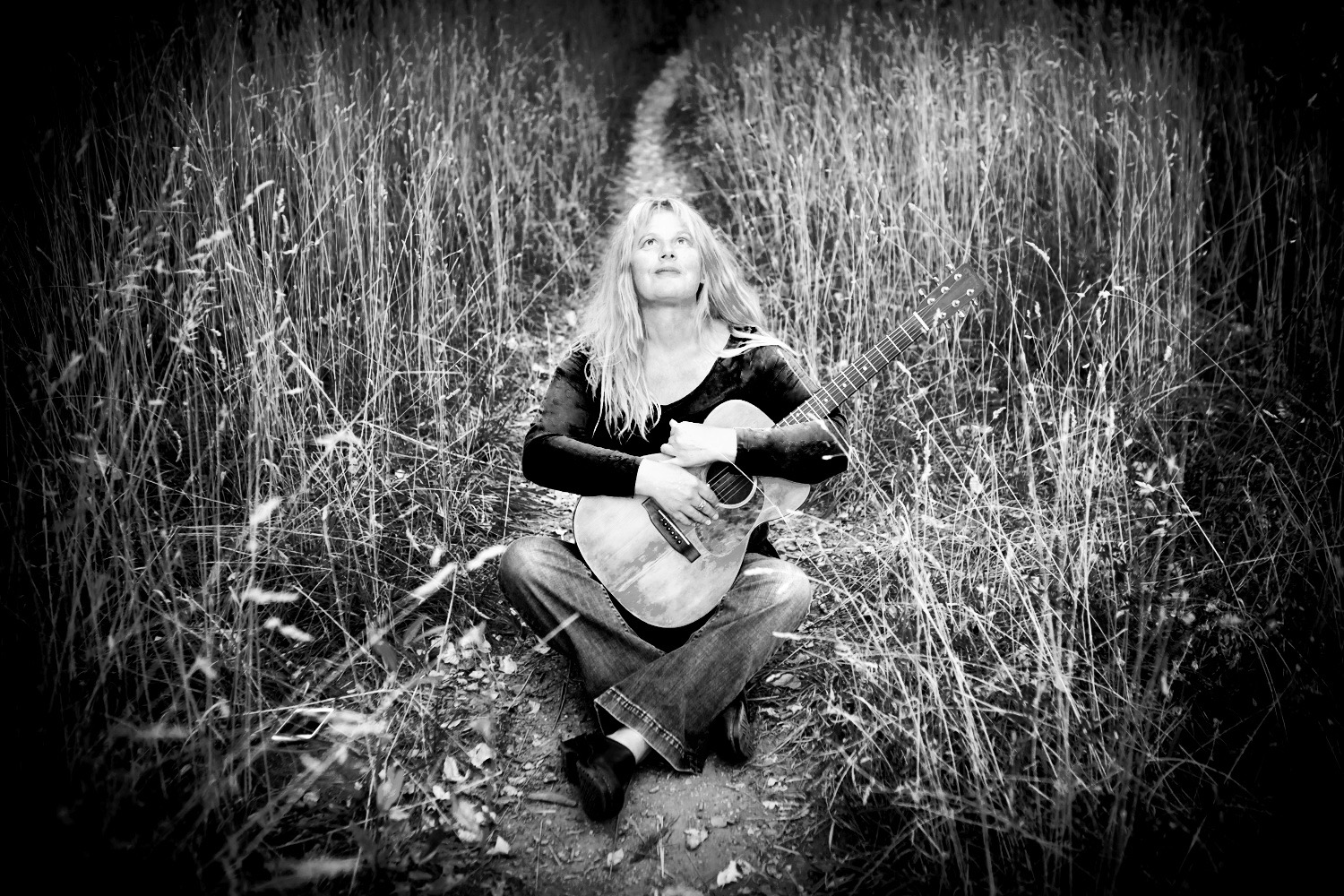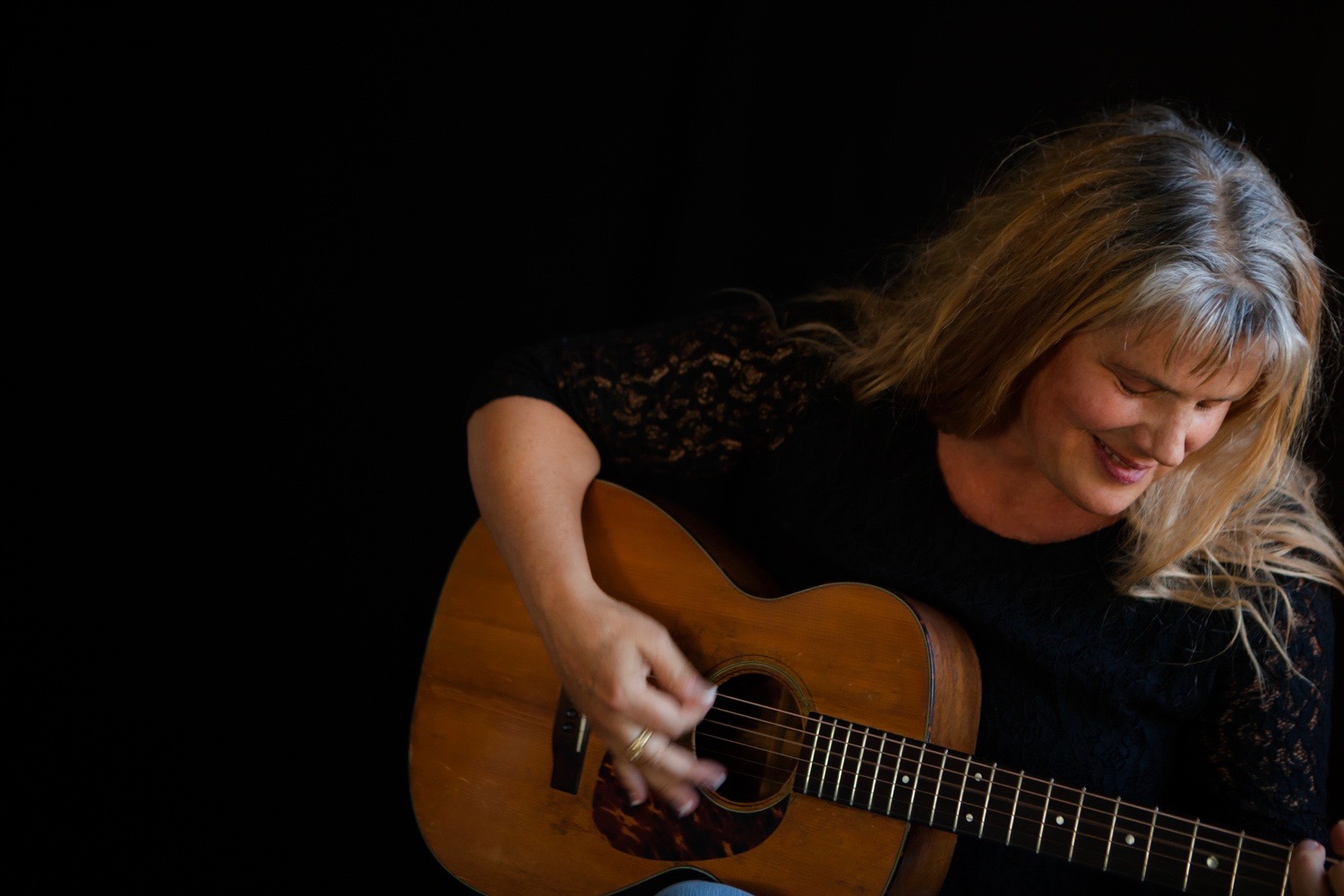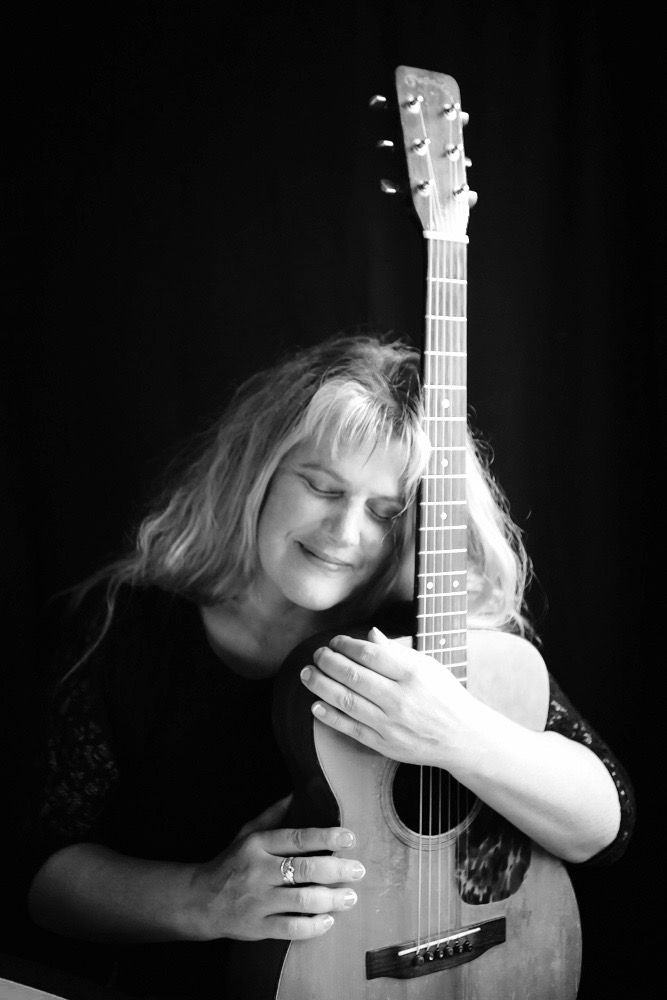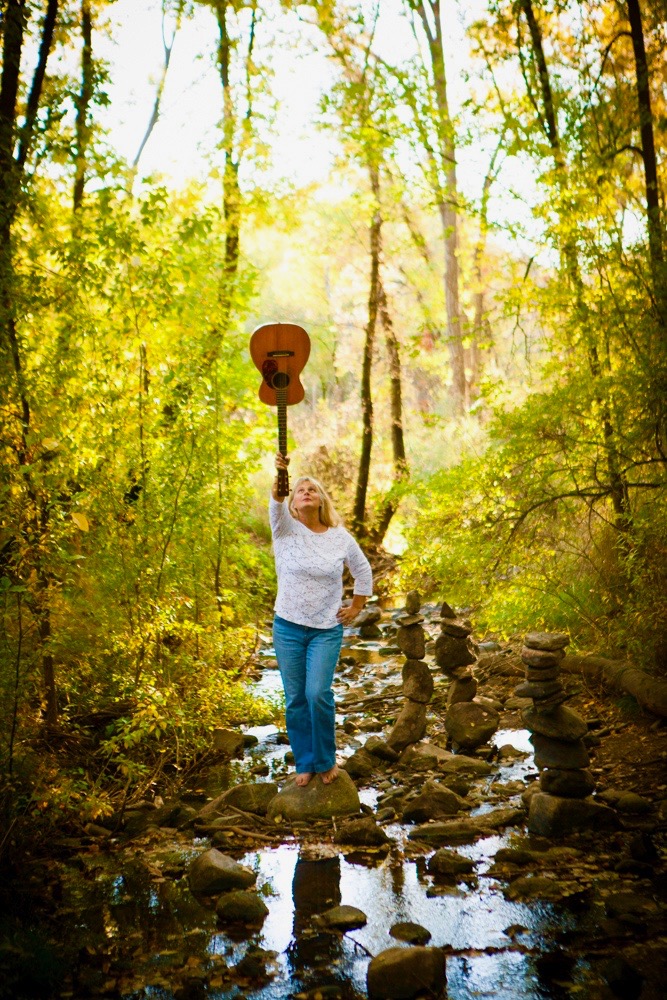 Image Credit:
Photos: Genevieve Russell, Live performance with cellist Photo: Patrick Bates, Cd Packaging Photo: Laurianne Fiorentino
Getting in touch: VoyageChicago is built on recommendations from the community; it's how we uncover hidden gems, so if you know someone who deserves recognition please let us know here.