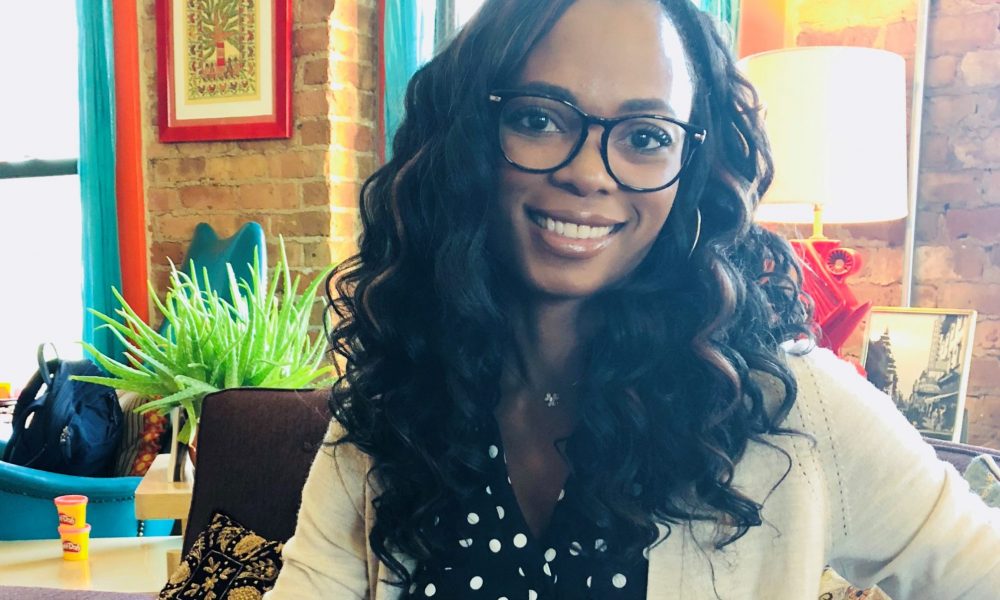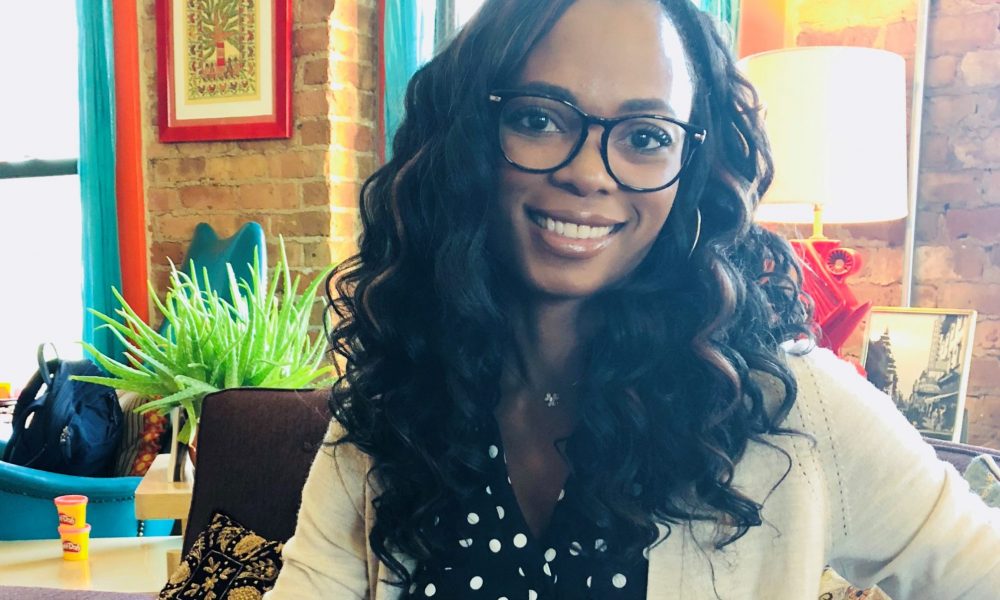 Today we'd like to introduce you to Khalilah Lyons.
Khalilah, please share your story with us. How did you get to where you are today?
My professional and personal experiences have proven to be a natural journey to where I am now.  I grew up in East Saint Louis, raised by a single mom. For the majority of my early years, we lived with my grandmother and aunt as well.  I was afforded love and images of strong, independent women. Also, I was in the gifted program as well while growing up in E St. Louis, so I was afforded many opportunities and privileges that others in the city were not. When I got to college at the University of Illinois, I was exposed to many different races, cultures, ways of life that I had not been exposed to before. And what was even better, I was seeing a level of integration and acceptance of differences that I had not been exposed to.   All privileges that I didn't recognize at the time.
Upon graduating from grad school, I started my career in human resources and through my journey, I discovered a passion for creating spaces that allowed employees to be their best in the most authentic way possible and to also celebrate all of who they are. I have been fortunate to work in a variety of environments, around many different types of people, and doing many different types of work. I started off working in many corporate environments, worked in a plant environment, built an HR organization for a growing small business, consulted, coached, and back to corporate. I've been able to have clients that were what you would consider "typical" corporate leaders to clients that stood proudly on a manufacturing line creating products that impact lives. I've sat across from a CEO to help think through people strategies as he scaled his business to currently connecting with every level of the organization with a focus on evolving our culture. Having been in so many different environments, understanding their rhythm and the rhythm of the people there has given me an appreciation for the beauty in our differences, an understanding of how to connect in a way that resonates with whatever audience is before me, and a credibility as someone that is approachable, actionable, strategic, and able to inspire.
Based on my background in human resources, I've also been able to do a lot of mentoring and career coaching outside of work. I begin to really understand how important an inclusive environment is, how important it is for people understand the value in all they bring to the table and my passion for helping others recognize and support how amazing they can be. Now that I look back, I see that I have been on a journey that celebrates diversity and inclusion all along. And I am now in a position where I lead diversity and inclusion for an 11 billion dollar organization. I also sit on an advisory council land am supporting and consulting with other non-profit organizations that disrupt the narratives of young people of color. I am honored to be in roles that allow me to disrupt corporate America and create spaces for diverse talent by creating awareness of biases and then in turn practical and impactful ways to drive conscious inclusion. And to be on the other end of working with diverse talent to prepare them for corporate America by having conversations, facilitating workshops, etc. that give them privilege and equity that otherwise would not be there.
Another key part of my journey is, of course, the journey I've shared with my best friend, my husband. And now with the other pieces of my core… my son and daughter. My husband and I met in college in a poetry class. Marrying someone that has come from such a different background has expanded my world and continues to do every day, yet has reassured me in who I am as well as we also share so much in common. My children watch me every day, and this encourages me to live my best as I want them to do the same. To be bold and assured in who they are. I can't say I've always been in situations where I felt empowered and encouraged, but through this, through experiencing heartache and pain, insecurities and self-doubt, I have learned what I don't want for my life or my children's, and have been diligent in giving them everything they need (even in the forms of tough love) to be their best. I am living my passion based on my past, living my passion in my present, creating positions for passion in my future.
I will say my entire life has led me to where I am today. All of my experiences together… Being from East Saint Louis, having to find my place as a shy introvert, being in work environments that didn't appreciate key inherent or acquired layers  of me, marrying a white man, at times being judged on dimensions of myself that created a false definition of me to others ( and I haven't even talked about the 7 siblings that came into my life with a new one most recently in the past two months!)….all of these things have given me an appreciation for the uniqueness of each person's ride in life and how it's shaped their perspective and behaviors.  I am a bonafide curator of brilliance, an influencer for inclusion, and advocate for authenticity. I am honored to do what I do and how it will inspire my children.
Overall, has it been relatively smooth? If not, what were some of the struggles along the way?
As I look back, I am grateful for the challenges that I faced. Many times in my career I've been in situations where I was the outsider and early in my career, being the outsider left me feeling very insecure. It impacted how I showed up, how I performed… and at times, it trickled into my ability to be my best for my husband, for my friends. However, it also drove me to seek places where I could be myself and thrive based on what I bring to the table. My discomforts in my career have led me to take risks and seek the next step on my journey where I could live my lessons learned. My experiences have allowed me to gain an appreciation for the privilege and again for the importance of appreciating all the layers of an individual. And also for the importance of using positions of power to empower others. I have been made to feel like an outsider for being an introvert, for being from East Saint Louis, for being a mom, for being married, for being over 35,  for being an only child, for liking Twilight Zone even! As I reflect, it amazes me how easy it is to create a space that excludes someone for the most arbitrary reasons. To create false distances that can disrupt the confidence of someone.
The other challenge, of course, is balancing work, being a mom, being a wife being a friend, being Khalilah. There are times when I find myself feeling like I am not doing well at any of these things. But in those moments I always just have to take a step back, get out of my head, look at where I am and the impact that I am having, how blessed I truly am, and move forward giving my best and showing up with my best. As long as I keep that as my focus, I find the integration (no longer balance… moved way beyond that) works itself out.
The best thing I can tell young women is to own who you are. Be bold in that. Which I know is easier said than done. It's a muscle that sometimes has to be worked… but work it! And to seek a place that will appreciate all of who you are. I see so many people fall complacent and almost victim to their career. I almost did when at one of my earlier jobs… and it was simply my then fiance saying "Honey, find a new job!" that shook me out of this place that I felt I had to stay in. There are other cultures, other leaders, other opportunities that will allow you to thrive. Seek them. Declare them. You deserve to be living your best life right now. And while I completely understand that it is not always easy to change your situation right away, do still recognize that if you are in a place of discomfort, you are in a place of growth. There is power in that knowledge. In enduring. Appreciate that growth and flow with it. Grow with it. Own it. Seek and create change where you can… I promise you it will lead to more opportunities. But you can only live new if you become new, and you will only become new if you do new. So, find the opportunities, always seek what is best for you, b/c that is the only way you can give your best. You do have a purpose. And your purpose is an amazing thing. And know that it will evolve. Continue to discover yourself and all that you can be. Own your brilliance.
And I will say again… it's not always easy. Bad days are okay. Live your lessons.
And… have theme music. I have a playlist I put on every morning that moves me the frequency I need to be at to own my brilliance, bring my brilliance.
Please tell us about your work.
I am a diversity and inclusion practitioner. I am in a role where I am able to influence from the top down, (executive leaders, directors, etc.) bottom-up (employee resource groups, other grass root initiatives) and across the organization (functions and programs that impact talent) that I work for. In my role, I create strategies that impact our must competitive advantage… our culture. Focusing on diversity and inclusion is not a program or initiative, it is a strategy that goes across everything we do, and it allows me to get involved in many different aspects of our culture in many different ways.
I want diversity, inclusion, equity and belonging to be a natural way, a natural want, an unconscious understanding (possibly a paradox there) that it is needed to succeed… inside and outside of the workplace. In all of my work, I focus on not just creating awareness around all that influences and impacts diverse talent and inclusive workspaces, but also providing our employees with actions they can use today and challenging them to make commitments for tomorrow. Wherever possible, I also work to create "aha" experiences that create a feeling, a sense of vulnerability, a provocative dialogue that creates a deeper understanding of privilege, equity, bias as well as a foundation for immediate change through exposure and intentional dialogue. Every small step has rippling effects.
Were there people and/or experiences you had in your childhood that you feel laid the foundation for your success?
I feel my childhood was a series of oxymorons. I grew up in East Saint Louis but spent my summers at a mostly white camp in an affluent area. I went to school in the East. Saint Louis but in the gifted program, so we were exposed to the theater, symphony, plays, a chess team, special academic programs and other seemingly simple privileges such as computers and air conditioner. I was raised by a single mom as an only child… I never wanted for siblings or my father. I didn't find it strange not to have a male figure in the house or to have women be the ones to make things happen independently. I was left-handed when everyone else was not… except for one boy that I can remember. I started puberty insanely early…. and then stopped puberty (i.e. small chest!) very early… lol! I was insecure and secure all at the same time. I was a very deep introvert, succeeded academically in grade/middle school but can't say I stood out much once I got to high school due to insecurities and other circumstances. I've lived situations that I won't discuss but led me to determine what life I wanted, what I valued and what I would not allow repeating into my adulthood. And it's all set me up to be able to feel deeply for others, want to understand others, and want the best for others and want others to feel included. Because there were many times in life I felt excluded, I felt alone. That I didn't belong to any tribe. Today, I am surrounded by a loving family and a circle of friends… and proud to say successful, amazing women… that validate and contribute to my continued success, positivity, drive. I've never tried to be anything I am not, but I can't always say I was comfortable with who I am. But that feeling has led me to have a laser focus on creating spaces where others do not feel that way… whether intentionally or unintentionally.   We all have so much to offer in grand ways, in thankless ways. As cheesy as it sounds (another part of myself that I am now comfortable owning!), we all have a brilliance that's worth sharing.
Contact Info: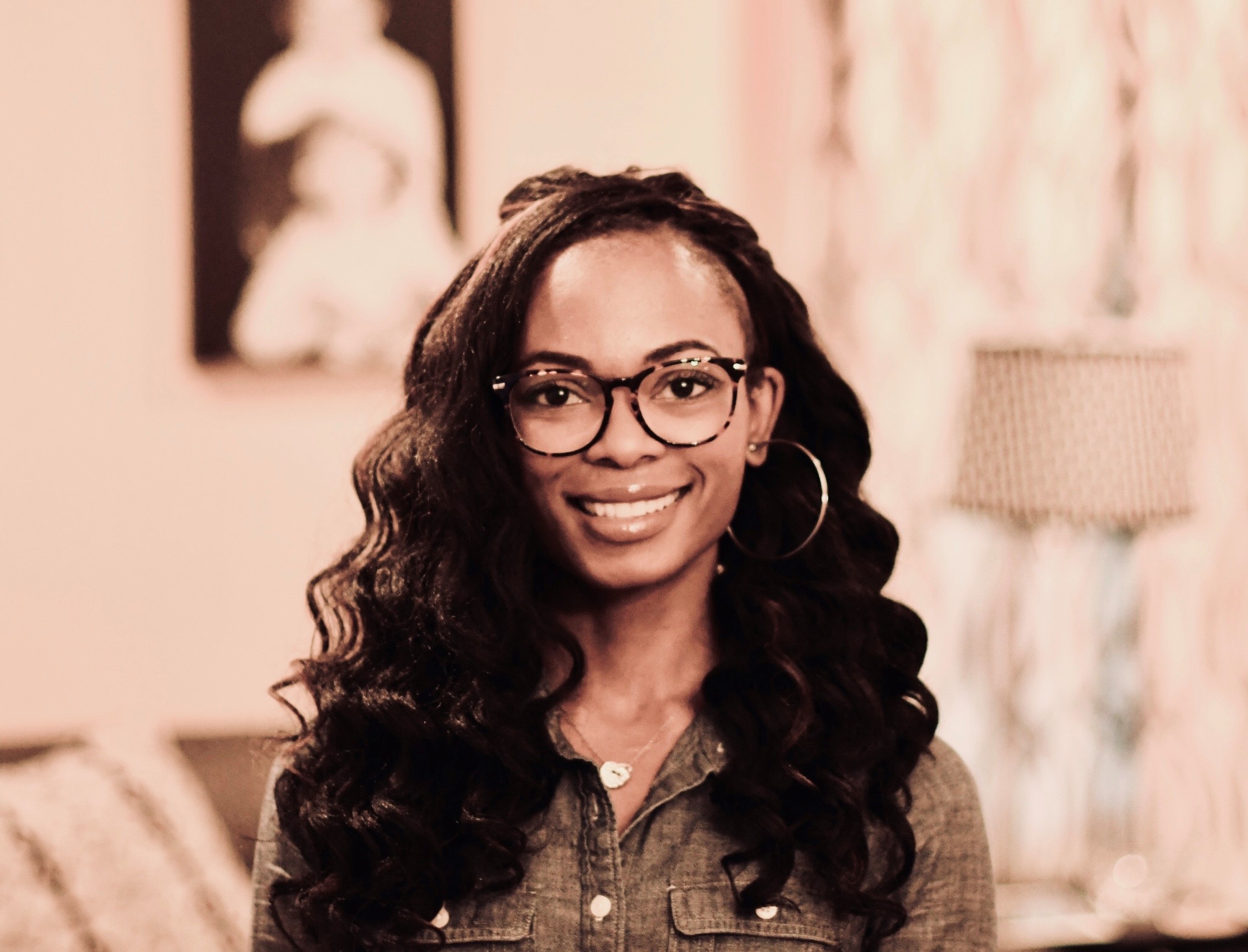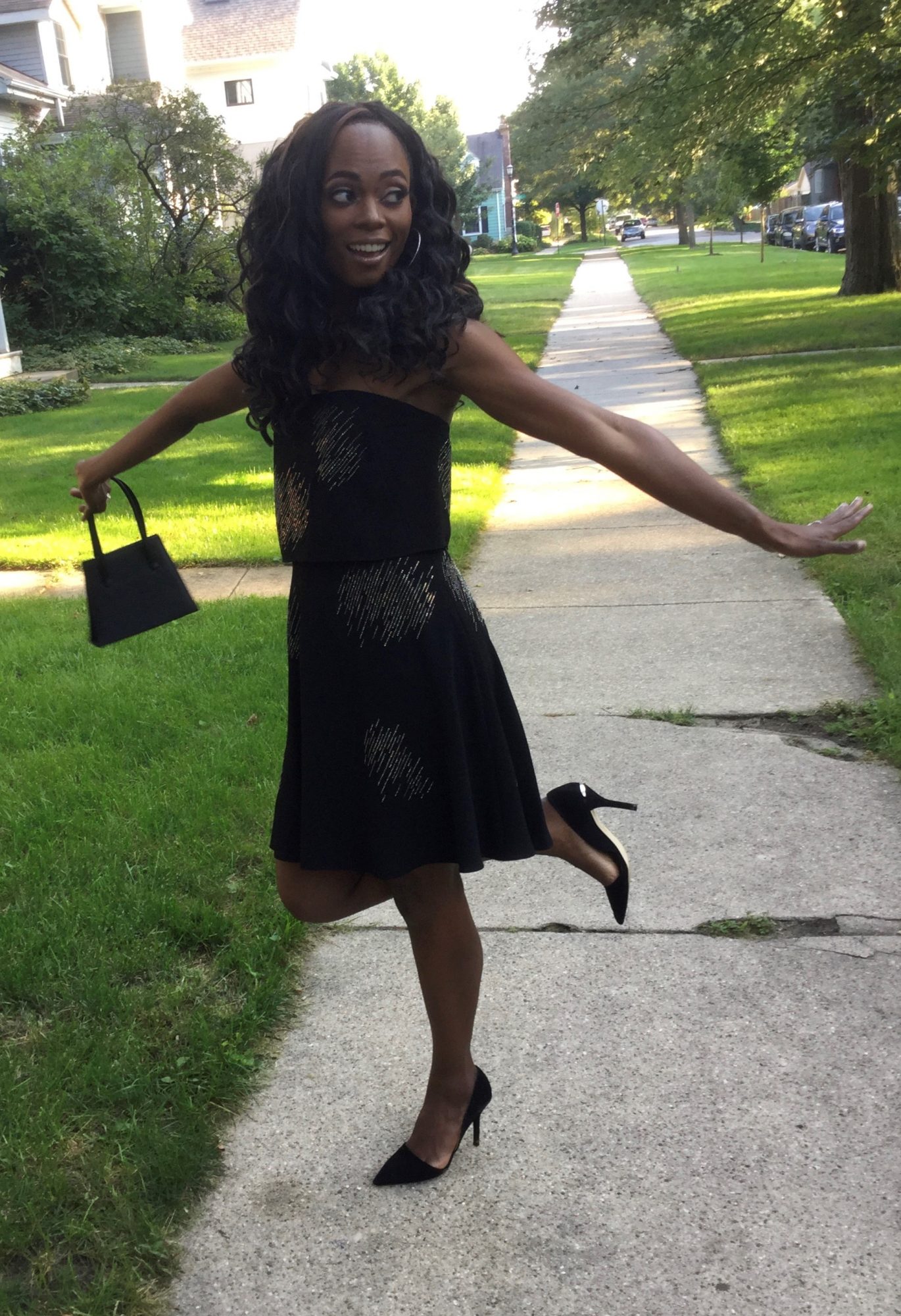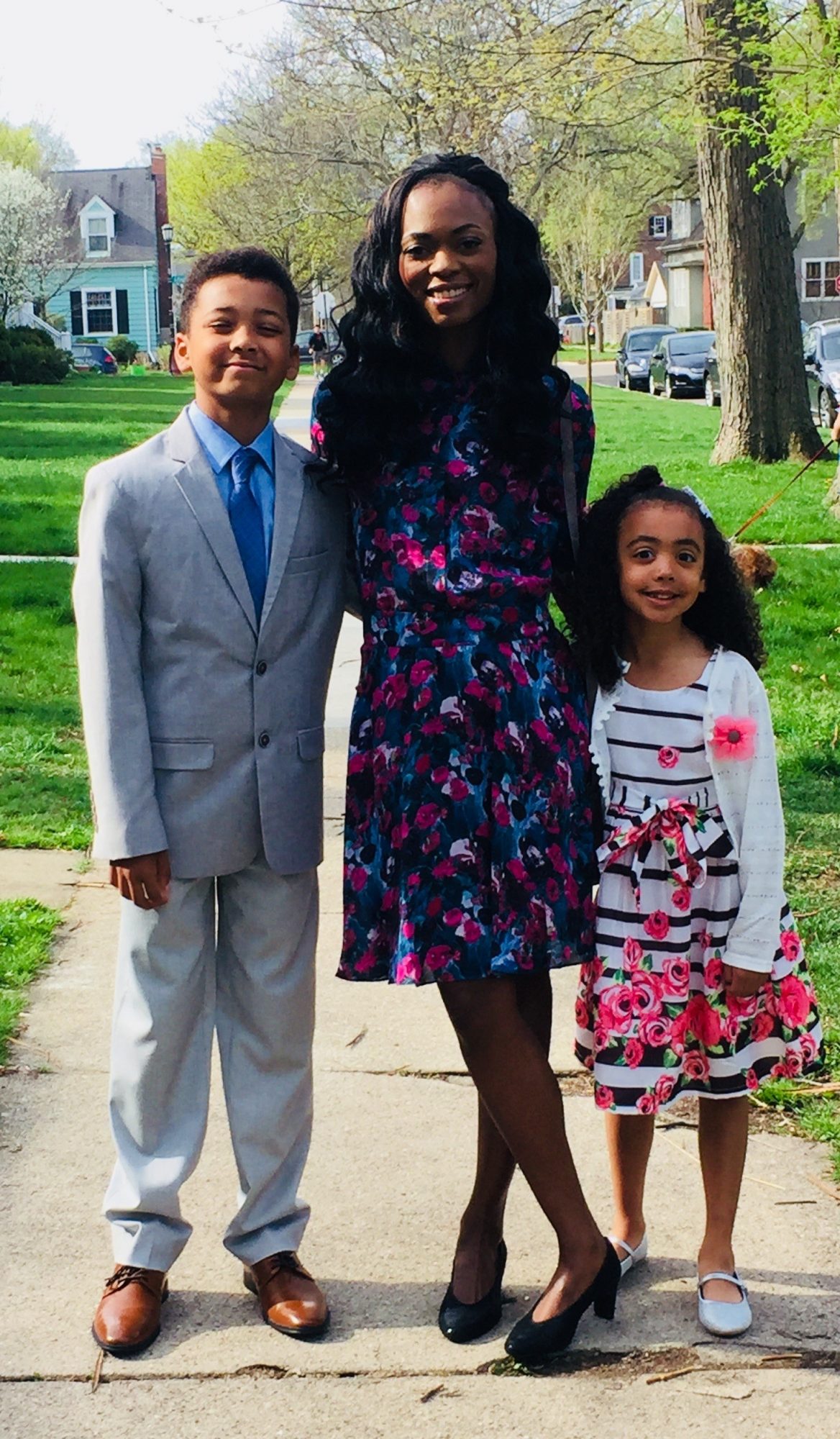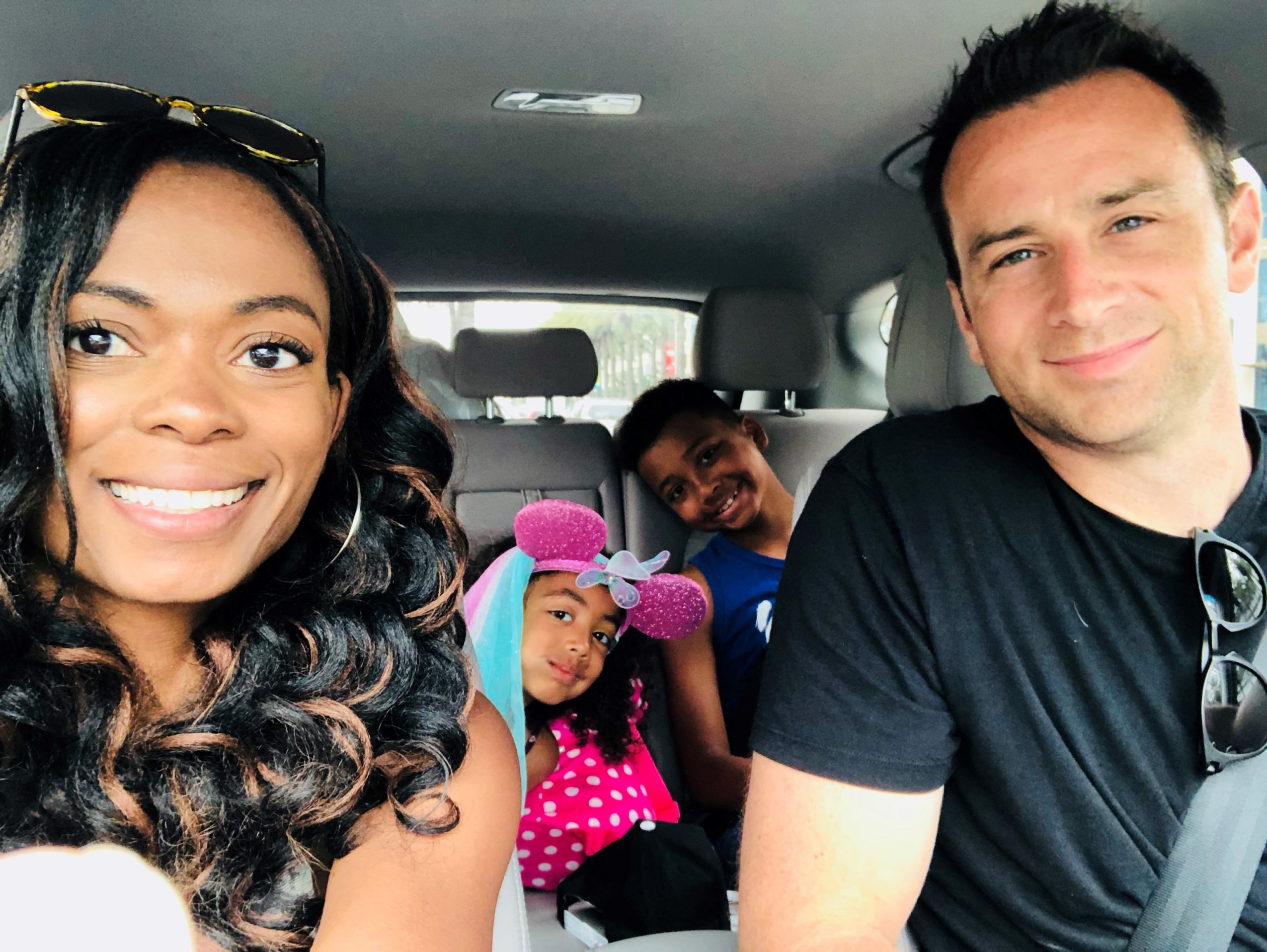 Getting in touch: VoyageChicago is built on recommendations from the community; it's how we uncover hidden gems, so if you know someone who deserves recognition please let us know here.