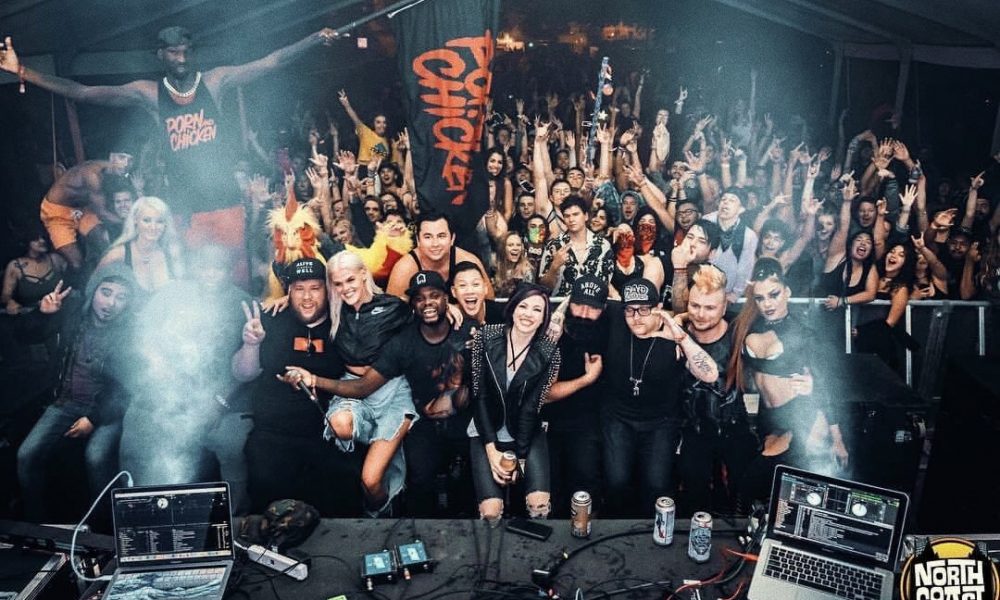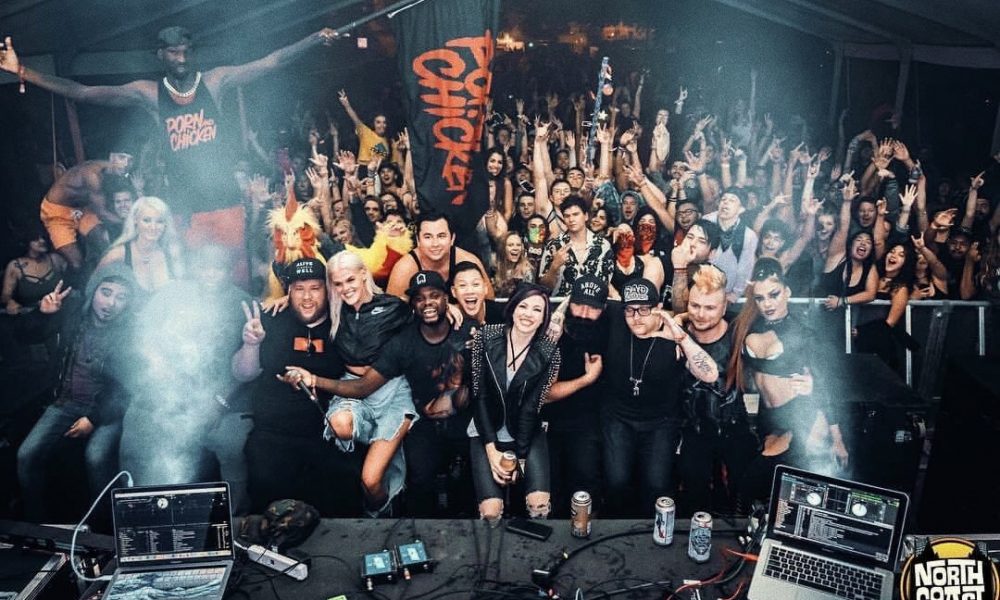 Today we'd like to introduce you to Evelina Lisauskaite.
Evelina, let's start with your story. We'd love to hear how you got started and how the journey has been so far.
So, where it all began? Well, I definitely started from nothing that's for sure…
At 18 years old I moved to the city and attended Columbia College Chicago for Marketing and Dance. It was my first time living alone, working full time, and going to school full time, struggling to pay rent… you know the typical broke college student story. Even though I loved CCC I had certain things in my personal life happen to set me back where I found myself unmotivated, depressed, and at a low point that I even dropped out of school. One night in the midst of the drag in my life, my cousin dragged me out to a hookah bar were we met some friends who took us out to a weekly Tuesday party called he Trap House. This is where it all started!
It was a Trap music party in a dark little basement of Double Door. Trap music in general was something I've never really heard before. I danced Hip-Hop so those 808 bass samples mixed with electronic dance music, I fell in love! I attended every damn week and met the guys that threw the party Charles, George and Keegan (Rest in peace Keegan we all love and miss you dearly). They soon became my best friends and I started working with them. I handed out stickers at the door, collected emails, sold tickets. I even started going to shows that they performed at traveling on these "mini-tours" they were doing, shit was wild to say the least! Shout put Pepe's Mexican Restaurant… the boys will know what this means lol. In general I became their wing woman for pretty much everything they did, and eventually was a roommate too.
Fast forward to a lot of collected emails and passed out stickers, the guys with their other partner, Paulie, decided to throw shows at a 2.5k capacity room under OPM Presents where I was tossed into my new role "Director of Hospitality & Artist Relations" pretty sure I even googled what that meant at the time haha. Honestly, it all came so naturally for me, one of those things where "you either get it or you don't".  I loved it and I did the most; I picked them up from airports myself, drove them around wherever they wanted, took them sightseeing (one of my friends, Quinn, called me Scout Master Ev lol), took them to dinners, figured out after parties, even woke them after their crazy nights to make sure they make their flights. I freaking worked my ass off to build relationships and damn, I guess what I was doing was right because it took off. I was noticed by a few companies, artist camps, made great friends and eventually was picked up by the React Presents family, at the time, joining The Mid and Prysm nightclub. I loved that entire team and we had some amazing years; I would honestly need to write a book to explain it all. Eventually I left to do my own thing and currently, sitting at 24 years old, I am an independent contractor for any and all Artist Relations/A&R/Project Management work traveling all over the place to do it. Not to mention, I just started working with my best friend since 4th grade, Jesse Samawi, and we're putting out a new artist that I will brag about for a second here named Josh Arce (@_josharce). He is so incredibly talented: Sings, plays instruments, performs and he's only 21. Oh…what's autotune? No idea because Josh doesn't need it haha! Anyways, I've never been a part of a team to bring up and release an artist from scratch and It's been a journey so far yet we've just barely scratched the surface. This all couldn't be possible without Jesse and his drive though, I can't take credit for this. I've been around a lot of managers in this biz and he's got all of the perfect traits, I'm proud and am incredibly excited for whats to come so keep an eye out.
At the end of the day I'm obsessed with what I do and wouldn't trade it for the world. I want more, I want to be better and I sure as hell wont stop growing!
We're always bombarded by how great it is to pursue your passion, etc. – but we've spoken with enough people to know that it's not always easy. Overall, would you say things have been easy for you?
This has absolutely not been a smooth road whatsoever. First things first, in my field when it comes to working with artists you really have to know your way around a lot of different people and personalities, it's not always rainbows and sunshine either. You are the spokesperson on the artist behalf to make sure they receive what they need as well as the spokesperson and host for the venue/company/promoter to make sure everything is done on their end. You really have to please them all and that can get tricky. There are always crazy situations that pop up let me tell you but one thing for sure I'd say is be ready for absolutely anything.
Not to mention.. being a woman in this field (any field) is tough. I couldn't tell you how many times I've been told to get off of a stage because the people running it assume I am just "one of those groupie girls" even though I can be directly with the artist, artist camp or even working. What I've learned is not to give people room to assume that. This is where knowing how to deal with different personalities will help you achieve what you want. When you step into a place be a boss (not a bitch don't confuse that) be assertive and know what you're doing. It's a learning process so be ready to grow because it never stops. In your work ethic the energy you put out is absolutely what you will receive back, but it won't be easy. Long hours, little pay but passion and patients is KEY. Be passionate, love what you do, and your work will be honest. Be patient because it sure as hell won't happen over night.
If anyone ever wants to reach out to to talk or ask questions I am always available. A lot of people are stingy in this business and I'm not one of them. I love helping other women or anyone for that matter. I think I've helped a good amount of people get their foot into the door too and I want to keep doing that!
So, as you know, we're impressed with your business – tell our readers more, for example what you're most proud of and what sets you apart from others.
I do all kinds of work in the music and events field. I've been a marketing manager for a venue, events project manager for different companies, like some of my Chicago favorites BAM Creates and Move The World Operations, branding work when it comes to artists directly, stage management for shows, concerts, and festivals, anything from big to small really. I love the behind the scenes, production side of things. Mainly, what I am known for is definitely Artist Relations. What differentiates me from everyone else is that I make the artists experience personal, correction.. the entire artists camp experience personal! Think about it, everyone thinks it is so glorious to be an artist but little do they understand that behind the scenes it can also be extremely lonely especially if you're constantly solo on the road. It's difficult finding honest people that don't always want something from you. I'd much rather be a friend that sits there talking to you than be the one that's constantly asking for pictures. I try to break that and make them as comfortable as possible as well as show anyone and everyone a damn good time that they'll never forget… or remember haha. All in all, when I work it's not exactly "networking" for me either, I really do build friendships and I care about each person that walks through the door.
Often it feels as if the media, by and large, is only focused on the obstacles faced by women, but we feel it's important to also look for the opportunities. In your view, are there opportunities that you see that women are particularly well positioned for?
I think we're positioned for whatever the hell we want!
Is it more of a challenge? Sure.
Is it discouraging and incredibly annoying? Yup.
Is it tough to break through this issue? Yes, but not impossible especially with social media where we can voice what we need to.
At the end of the day, unfortunately, we know what we're facing so either we just sit here or get vocal and get after it. If any female out there wants something you better work and don't take no for an answer. I bet if you look at every successful female story all of them will say they dealt with some sort of inequality. It's honestly sad that we're STILL facing these challenges but we just have to stick to what we believe in and keep moving forward. It's as simple as that. Like I want to start my own business and let me tell you there is absolutely no way I will let anyone get in my way. So ladies (and everyone) you better take all of the opportunities you can and do whatever it is that you want to do because the world is your damn oyster and your dreams are your drive!!!
Contact Info:
Website: coming soon…
Email: evlisauskaite@gmail.com
Instagram: evelinalisauskaite
Twitter: evelisauskaite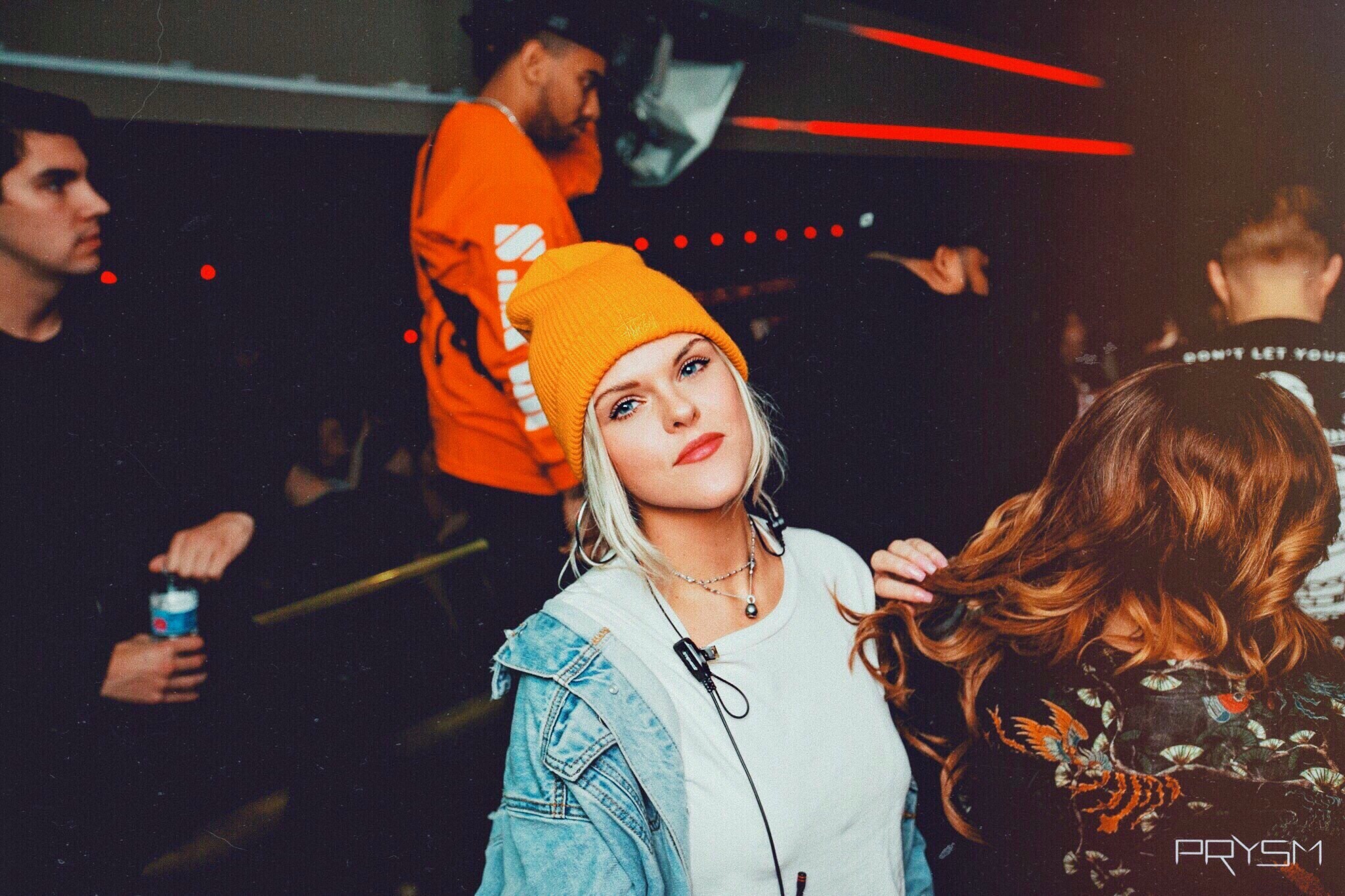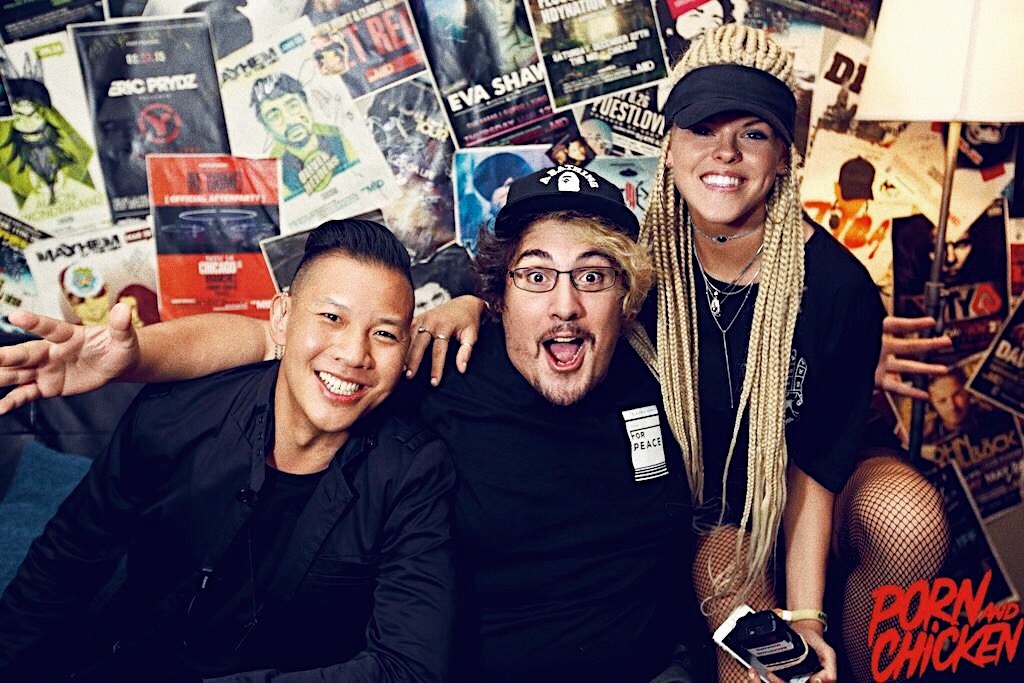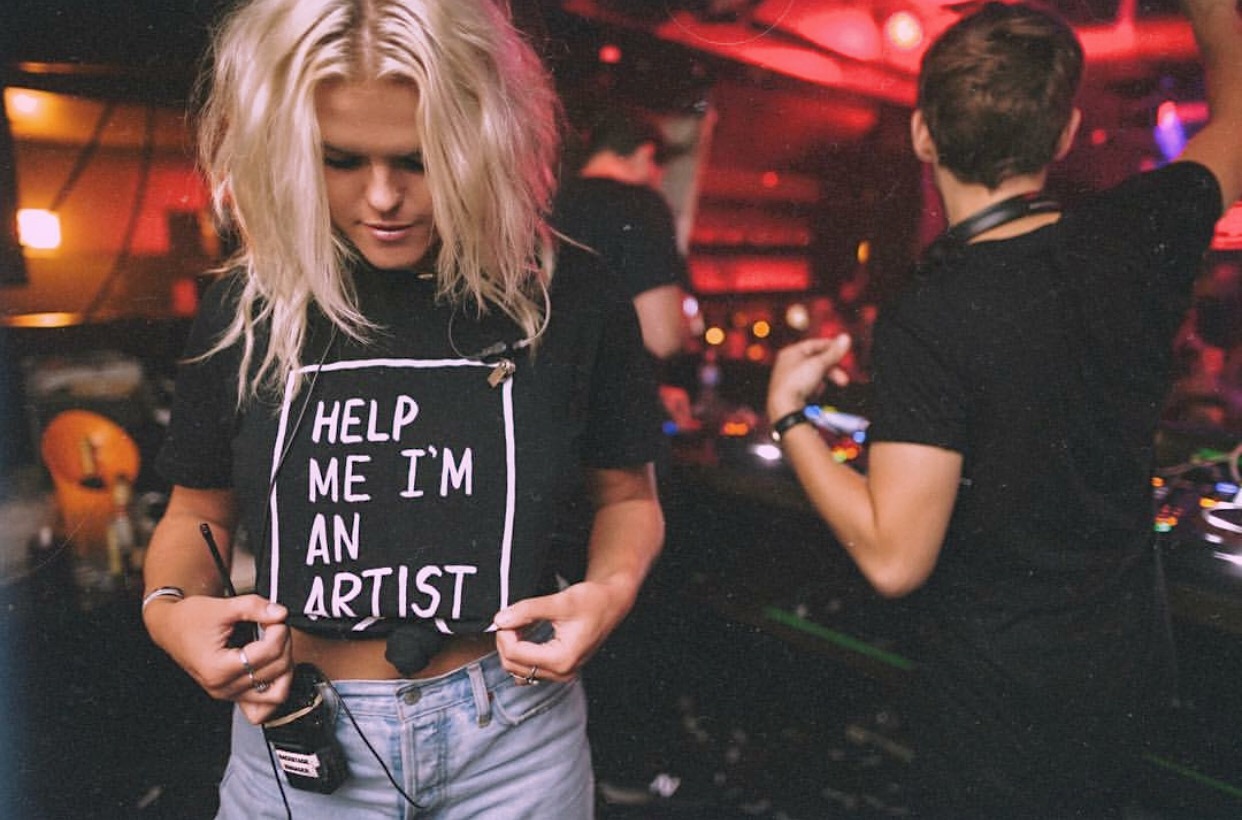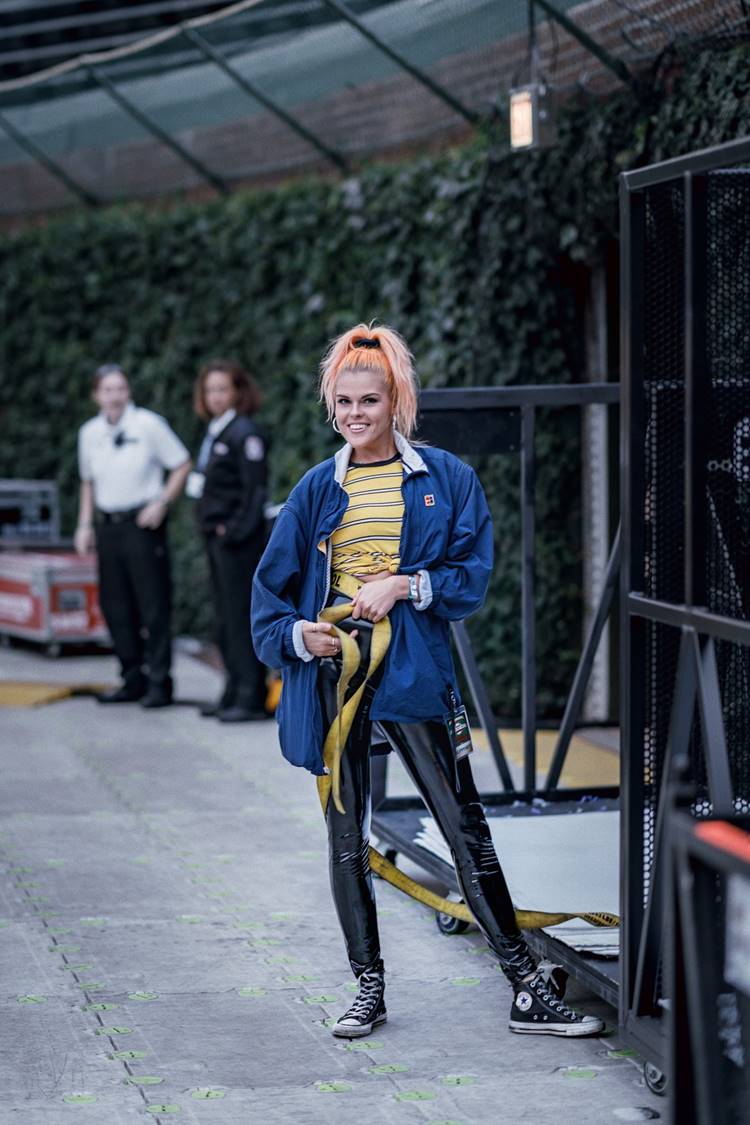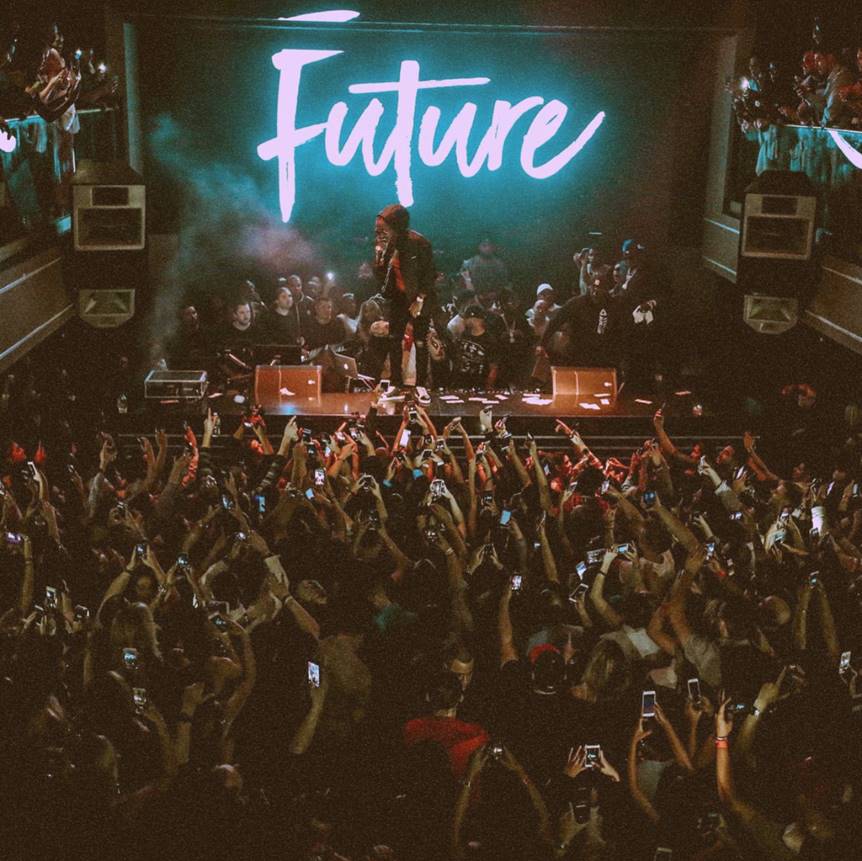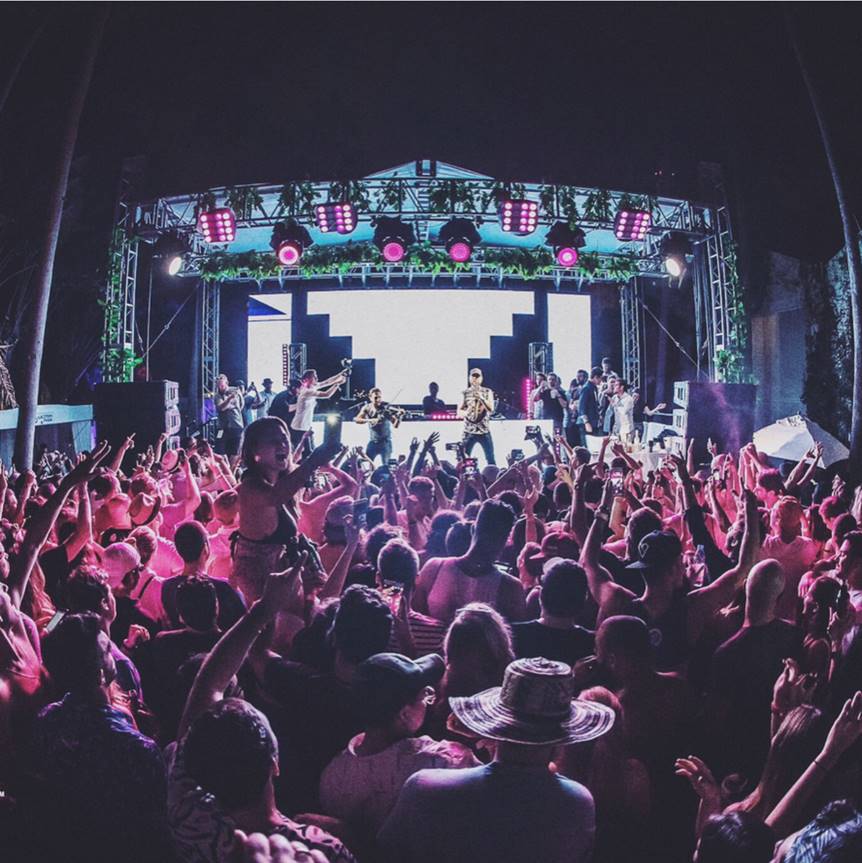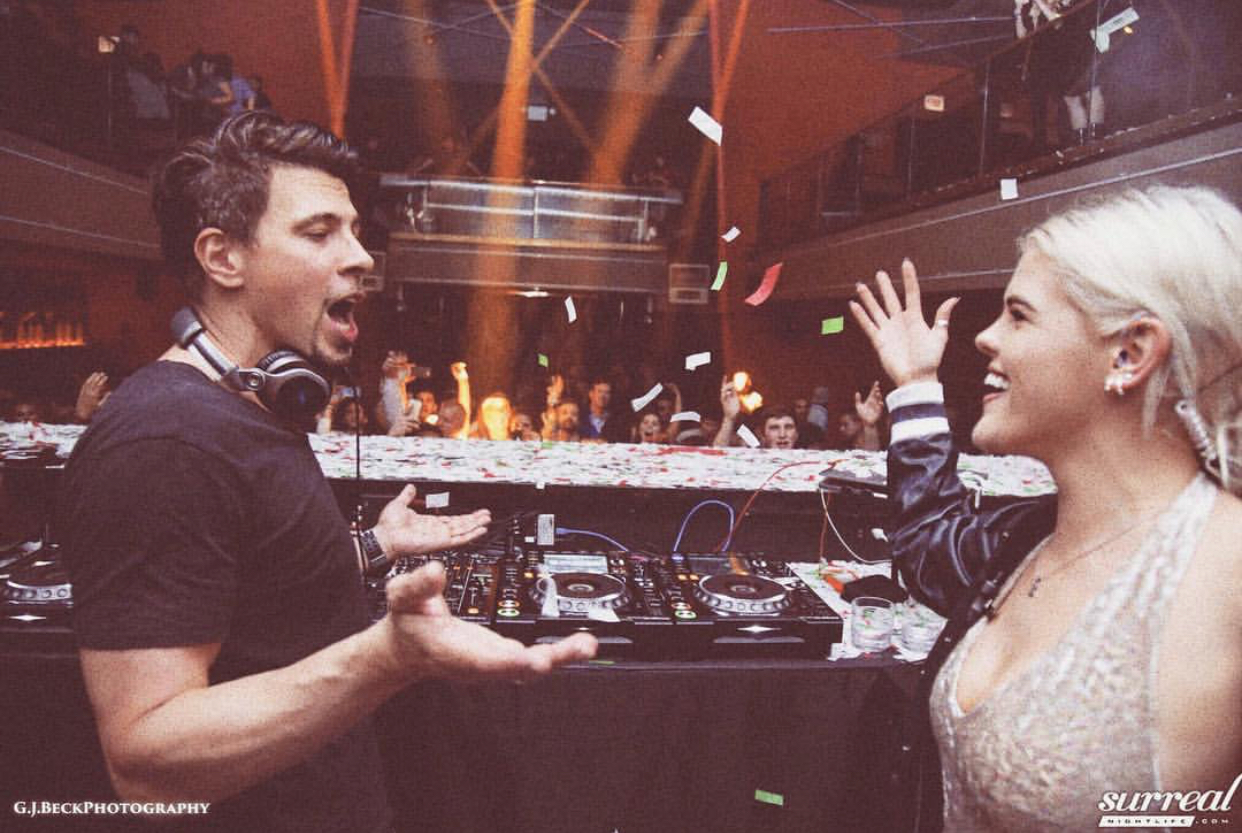 Image Credit:
@phives, @dablackswan, @diskolab, @northcoastfest, @shaun.baluyot
Getting in touch: VoyageChicago is built on recommendations from the community; it's how we uncover hidden gems, so if you know someone who deserves recognition please let us know here.