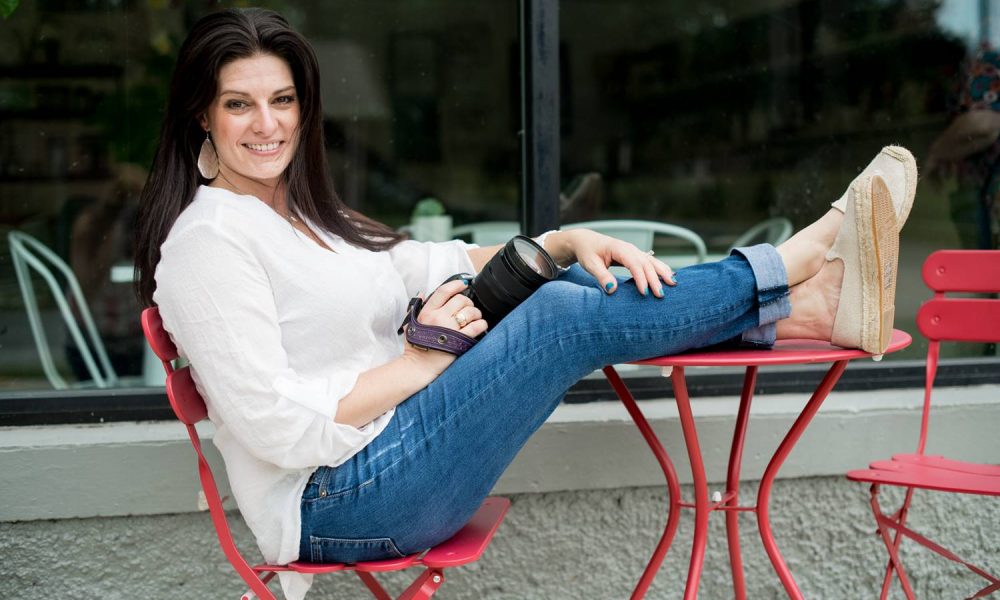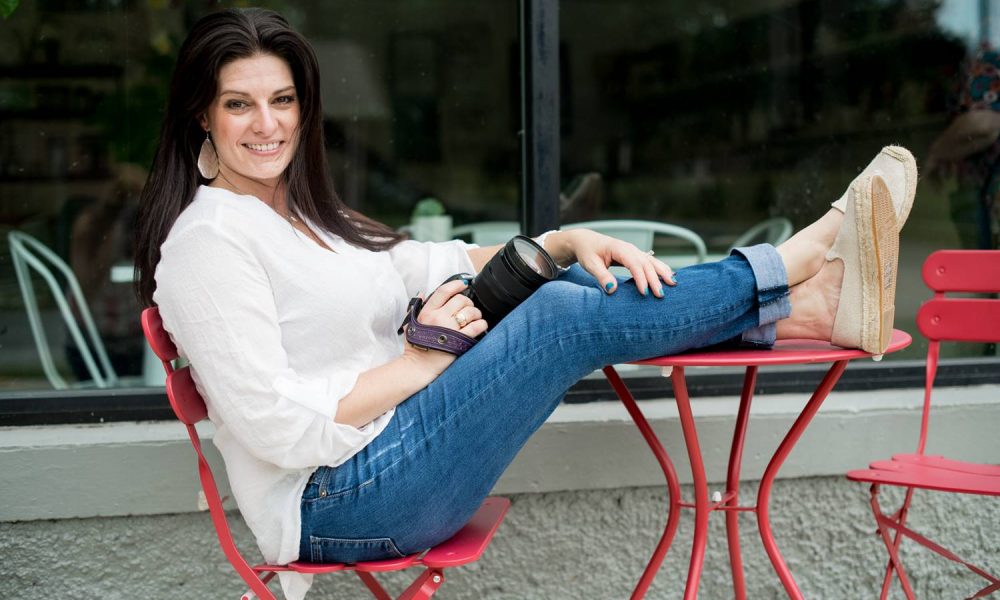 Today we'd like to introduce you to Emily Donohoe.
Thanks for sharing your story with us Emily. So, let's start at the beginning and we can move on from there.
I ended up here by jumping off of a proverbial cliff!
My story begins as a "Recovering CPA" as I jokingly call it. My background and where I spent a ten-year career is as a (Florida) CPA in public practice where I focused on high-wealth individuals and small- business tax work. I learned right out of school that it was not my calling, but had worked so hard to get there, I stayed and tried to find happiness in it for just over a decade.
In late 2010, I became a mom and my husband was finishing his Ph.D. program, which meant a move was imminent for us, although we did not know where we were headed. In May of 2011, we left our southern Florida roots behind, settled in Champaign, IL and I traded in my uniform of Manolo's and business suits for jeans and Chucks. I was now a stay at home mom in a city 1,200 miles from home and all of our family and friends. It was an "adjustment" for sure and not an easy one.
I eventually settled into the role and our new community and, while I loved being home with our son, I am a very social person and missed the interaction and relationships I'd once had in the workplace. My plan was to figure out something to do for work once he got into pre-school. One problem: I hated what I was trained to do and had experience in AND I didn't feel like I had one ounce of talent in anything else. That's a crappy place to be! Every time the subject of "what I was going to do" came up with my husband, I would shut down entirely. I remember lots of tears and feeling incredibly lost and trapped by my lack of ability. I even told my husband one night, "I'm thinking maybe I should just go work at a store in the mall." He didn't even dignify my comment with a response. I was utterly lost…
I did have this one thing I liked, though, and I always had… pictures. Since I was in high school (well, before cell phones and selfies), I loved to take pictures of my friends. As a young adult, my outlet was scrapbooking. I spent countless hours creating books that cataloged my past. I loved photos and all the memories they encapsulated, but in all honesty, I knew NOTHING about photography as an art. On one hand, I thought maybe I could somehow turn pictures into a business, but on the other hand, I didn't want to turn something I loved into work and end up hating something I'd once loved. Hmmm… what to do?
In the spring of 2014, I enrolled in a community photography class. I mean, I had bought this nice camera when my son was born and even an extra lens, but I'd never used it on anything but the "Auto" setting. I thought it would be fun and a good way to get closer to photography. And that six-week class changed my life forever…
Somewhere in the middle of that course, it hit me like a 2 x 4 that I was going to do THIS! I came home and declared to my husband "I am going to open a photography business!" He did not laugh at me (on the outside at least), although I'm not sure why. I couldn't explain it, but my heart was singing and I KNEW that I could succeed! That, in and of itself was interesting, because I had always had very low self-esteem about my work in public accounting. (I have come to realize it was because I had no passion for it, but that took time to see.)
So, here's the "jumping off the cliff" part! In July of 2014, with my husband standing behind me (and perhaps shaking his head), I bought my first full-frame DSLR camera (a Nikon D800), a Mac laptop (I had never touched a Mac but had heard they were the best for graphics), and Photoshop and Lightroom (had never even seen either of these programs), incorporated with the State of IL and Pixels was born! I look back now and can't believe I made that leap with such blind faith!
From here, I spent countless hours watching videos, practicing, trying and FAILING and then trying again at everything from camera settings to editing to marketing. My first season, I only photographed families in natural light. I quickly realized how limiting that is for a photographer and was determined to learn off camera lighting. This was (and sometimes still is) a doozy for me! But again… try and fail and try again is the name of the game.
A couple of months after I started the business, through all of my research, it became apparent to me (and my accountant's brain) that to make this business financially successful, I needed to be doing IPS (in person sales) and selling products as opposed to photographing people and handing over a disc of digital files. It took quite a while to get a handle on how to do this and do it well, but I worked my way through it. During this time, I also decided I wanted to cater to a high-end clientele and that I wanted to do more work for fewer clients. I wanted to build relationships with people and not just take pictures. I wanted to be the photographer that offered the service level I myself would want.
I needed more cash to get into that luxury market, though. I sat my husband down at the kitchen table with a business proposal. I used the analogy that I wanted to sell Range Rovers, but I couldn't do it with Kia on the showroom floor. I didn't need a Range Rover either, but I needed to up my game- equipment, education, product samples, etc. I proposed taking out a $10K line of credit and had a projection of how I would repay it within 18 months. After some serious thought, he agreed and told me he was 100% behind me. I did take that loan. And I repaid in full within 90 days. After that, he told me I could do whatever I wanted!
In February of 2015, I added newborn photography and Grow with Me plans to my offerings. In addition, I became proficient at curating custom wall collage designs and installing those collages in my clients' homes to my very unique business format. I saw all of that as a perfect niche to foster that long-term client relationship business model that I wanted so much. I also thought "Babies are cute. How hard can this be?" Well, I can promise you newborn photography is hard. Harder than any other type of photography I have ever done. It is truly an art: from set design to posing, to lighting. It is also one of the most rewarding.
From then until now, I have invested all of my time and effort in becoming more proficient at my technical skills through training with photographers whose work I admire, (still) watching YouTube videos and cultivating some of my best friendships with my competitors. There is more than enough work to go around and having friends in the trenches is invaluable. We bounce ideas off of each other, we learn from each other's strengths and most importantly, we raise the bar for each other which benefits ALL of our clients in addition to us personally.
Photography was a talent I never knew I had until I took a flying leap off a cliff! Through the unwavering support of my family and following my heart, I have truly found my #soulwork!
Overall, has it been relatively smooth? If not, what were some of the struggles along the way?
It has definitely not been a smooth road! I have felt like a complete and total failure more times than I can count, have questioned if I actually have enough talent to be in this business, have gotten my priorities more than a little out of whack when it comes to family/work-life balance, and the list goes on. My best advice is to follow your heart, but not at any cost. Balance is possible even when you think it's not. That's not to say it doesn't take a conscious effort, but it is possible.
Please tell us about your work.
I am a full-service print-based photographer that specializes in newborn through the first year and family photography. What does that mean?
Being a print-based photographer is pretty much what the name implies. I focus on selling products using the portraits I take of clients. I offer heirloom albums, unique wall art (wood, metal and floating canvas), brag books, and, my favorite, custom designed wall collages. I will sell digital only packages, but they cost as much or more than having the portraits printed. My feeling is that if it's important enough to have the portraits taken, then the portraits should be out where they can be seen and enjoyed rather than on a USB in a drawer.
Full service means a lot of things to me. It means that I meet with all clients before I let them hire me to go over my work, my business model, pricing and to get to know them a little. I create custom sessions and sets for every client, so meeting in person gives me the chance to find out what they like, what their style is, what colors are in their home and all of that information helps me create a session truly special and specific to that client. I want to make the images in their dreams come to life! It means that I work with clients on getting their wardrobe selected and for newborn sessions, providing all the props and clothes for the session.
In most cases, I even have specific custom items made for each session. It also means that after the session I don't post any sneaks on social media, but rather, I have the clients come into the studio for a video reveal of their portrait gallery. We spend time going over every image and choosing what to do with each one so that the products they receive are what THEY want and aren't just a one size fits all template package. It also means that I deliver every order to the client personally and if they have purchased wall art or a wall collage, I personally install it in their home. It also means that I guarantee all of my wall art for life! If anything happens to it (sun bleaches it, the dog eats it, a baseball goes through it, whatever…), I will replace it at no charge. At the heart of it, it means I serve my clients in the way I want to be served as a client! I think most of that set me apart from my competitors.
There's a wealth of academic research that suggests that lack of mentors and networking opportunities for women has materially affected the number of women in leadership roles. Smart organizations and industry leaders are working to change this, but in the meantime, do you have any advice for finding a mentor and building a network?
Join local photography groups, attend national conferences, join social media photography groups, reach out to photographers you want to learn from… start a conversation!!! You never know where it will lead.
Contact Info:
Website: www.pixelsbyemily.com
Phone: 904-708-1026
Email: emily@pixelsbyemily.com
Instagram: @pixelsbyemily
Facebook: @pixelsbyemilydonohoe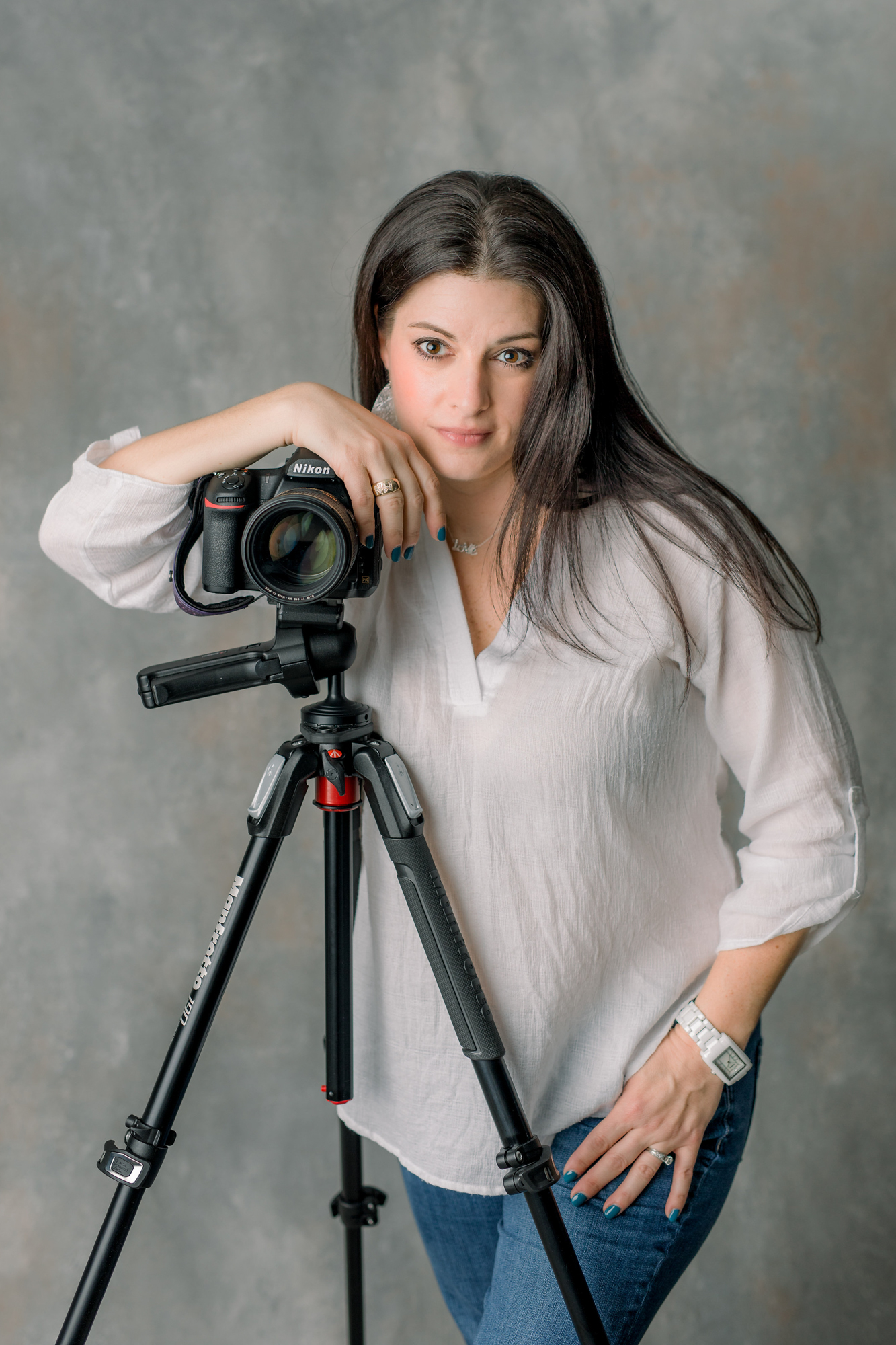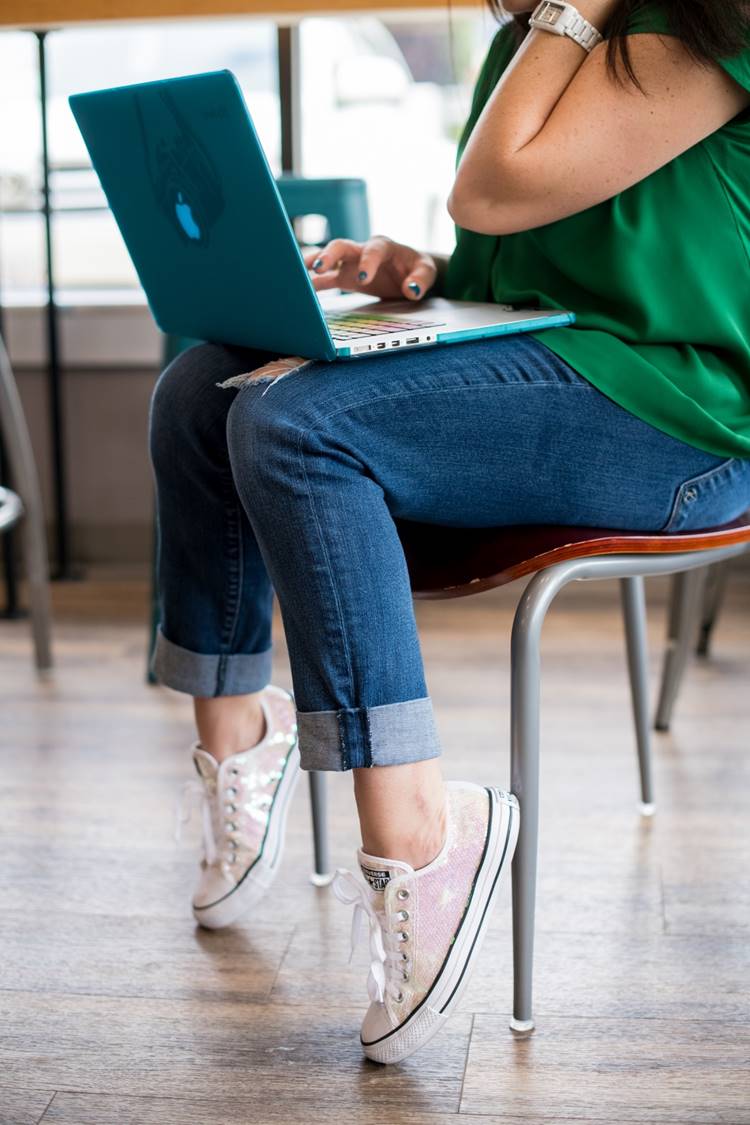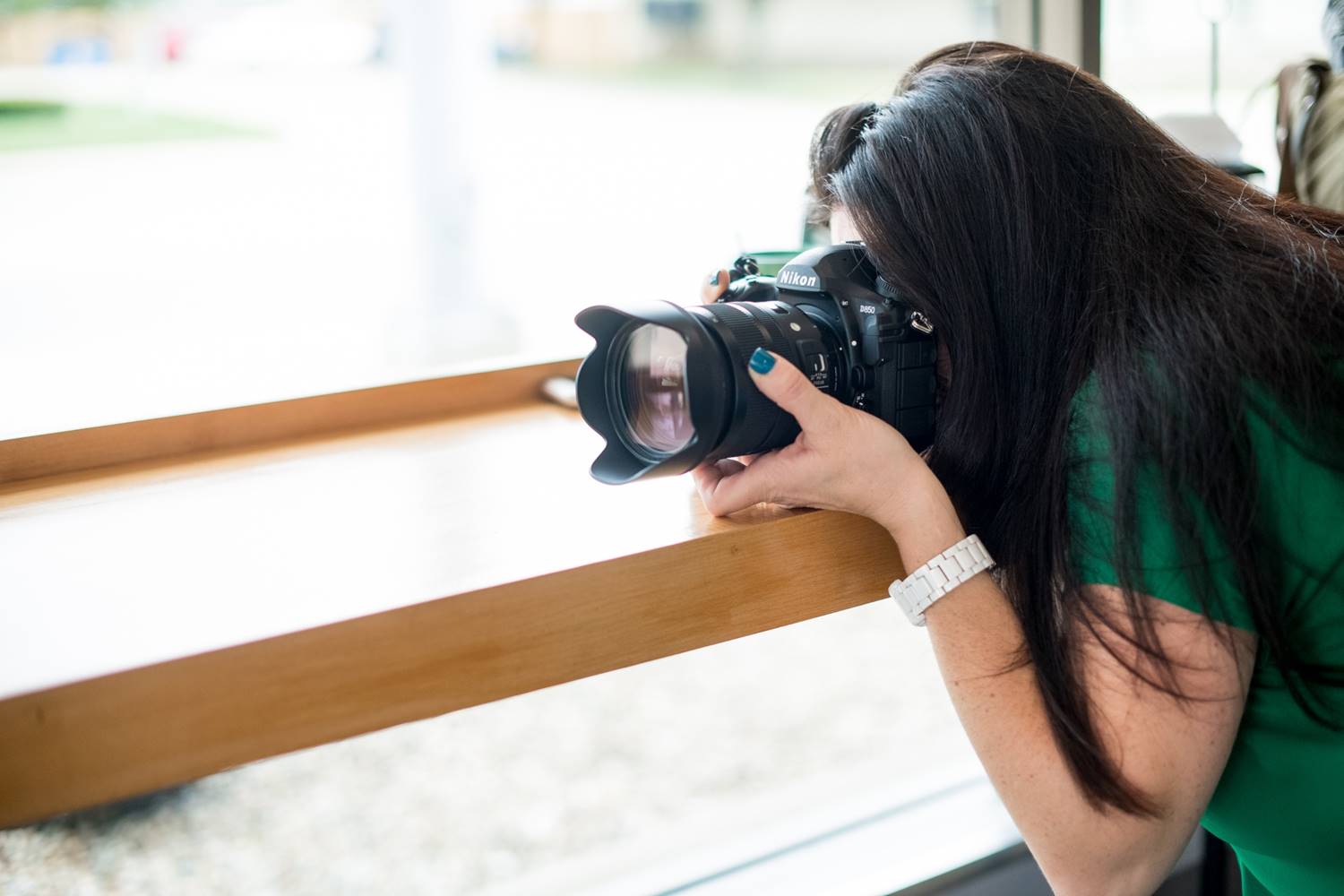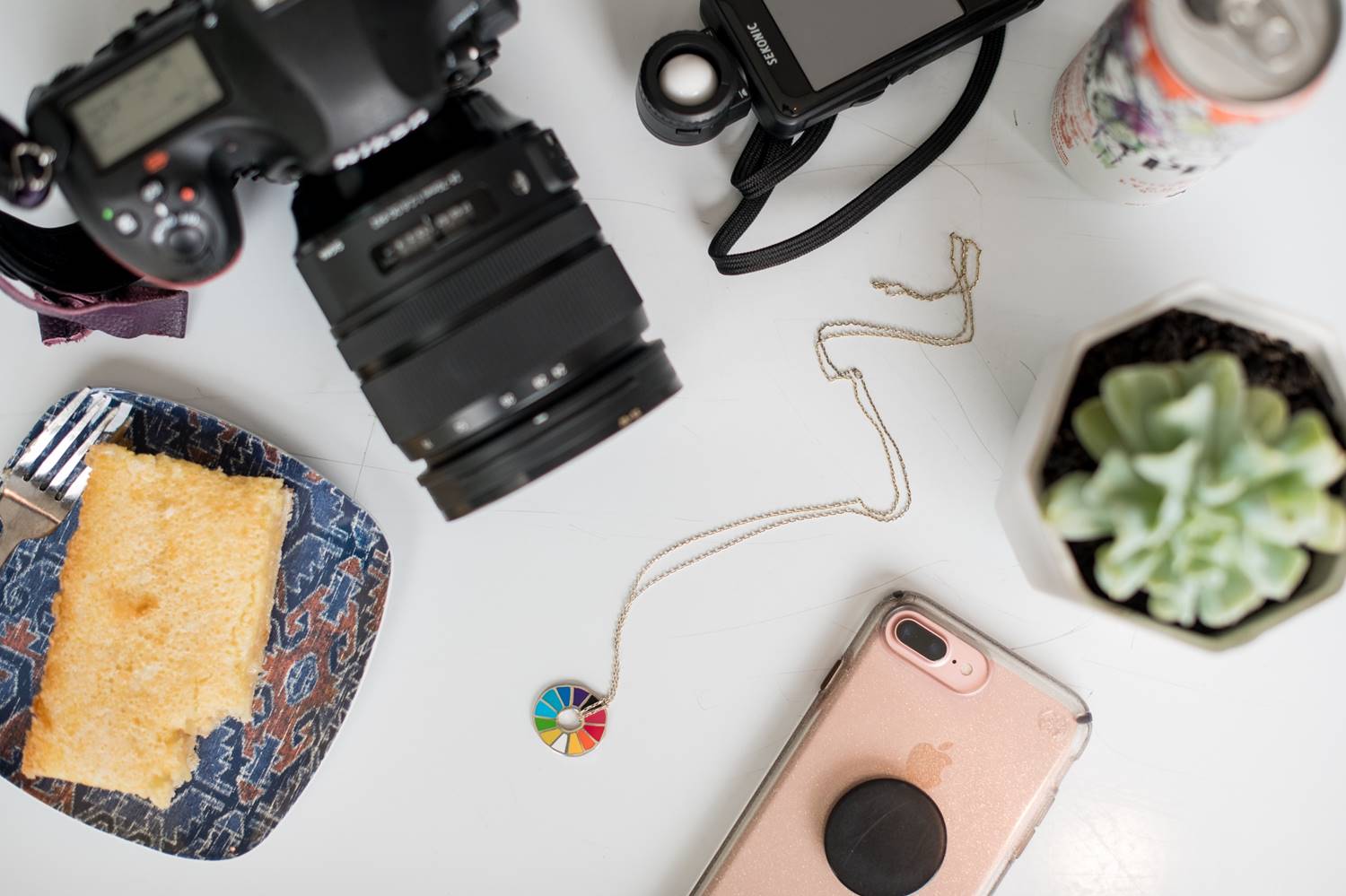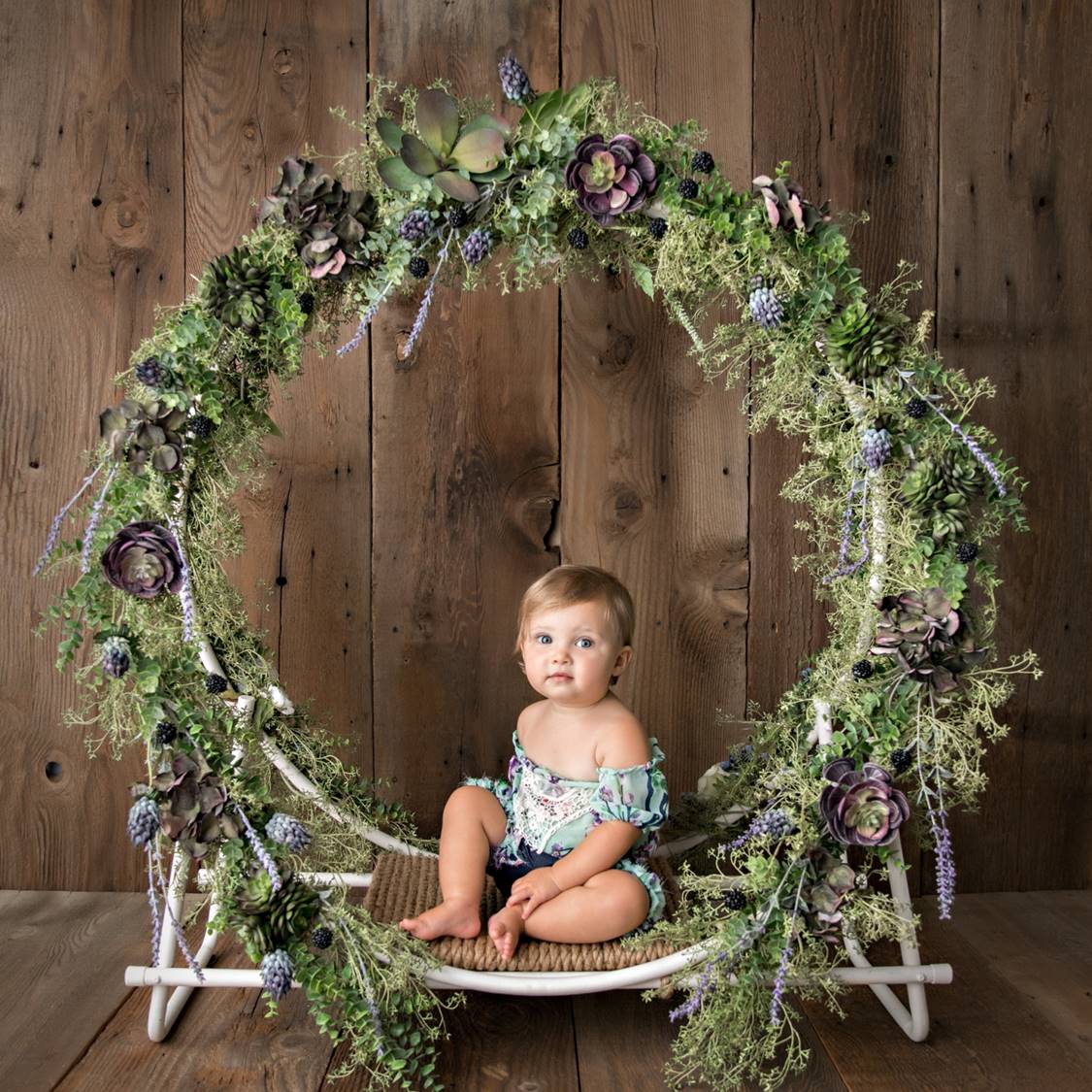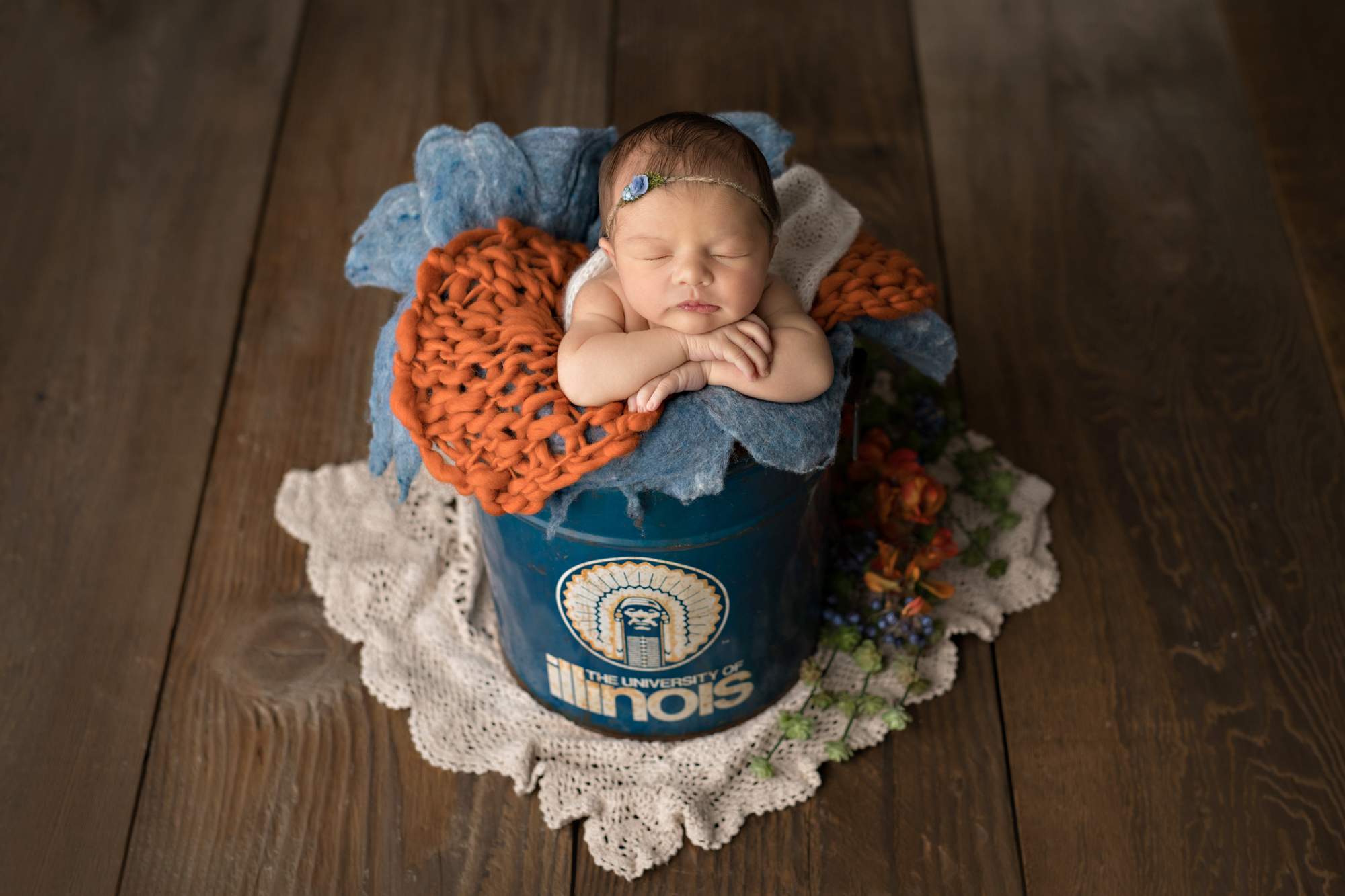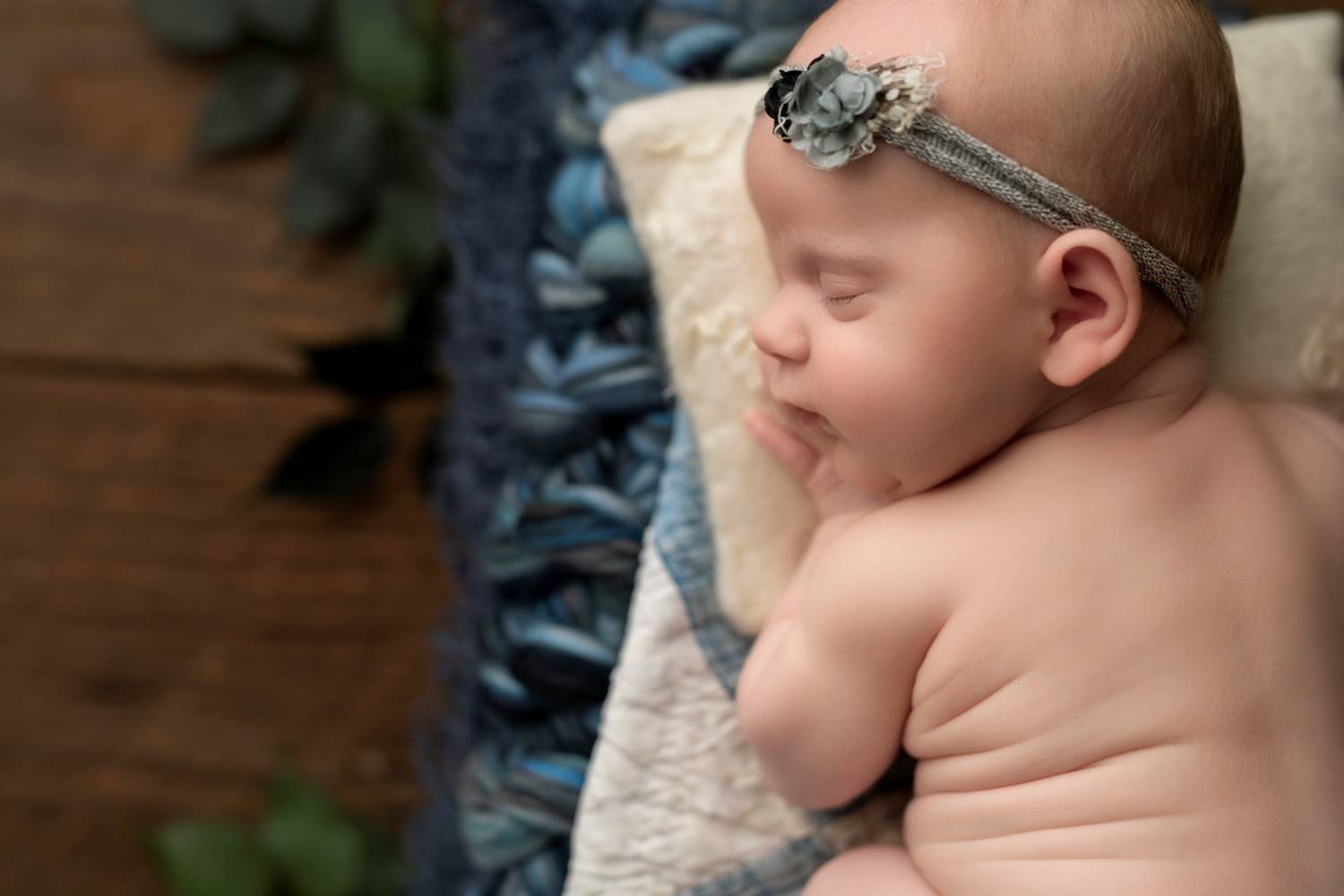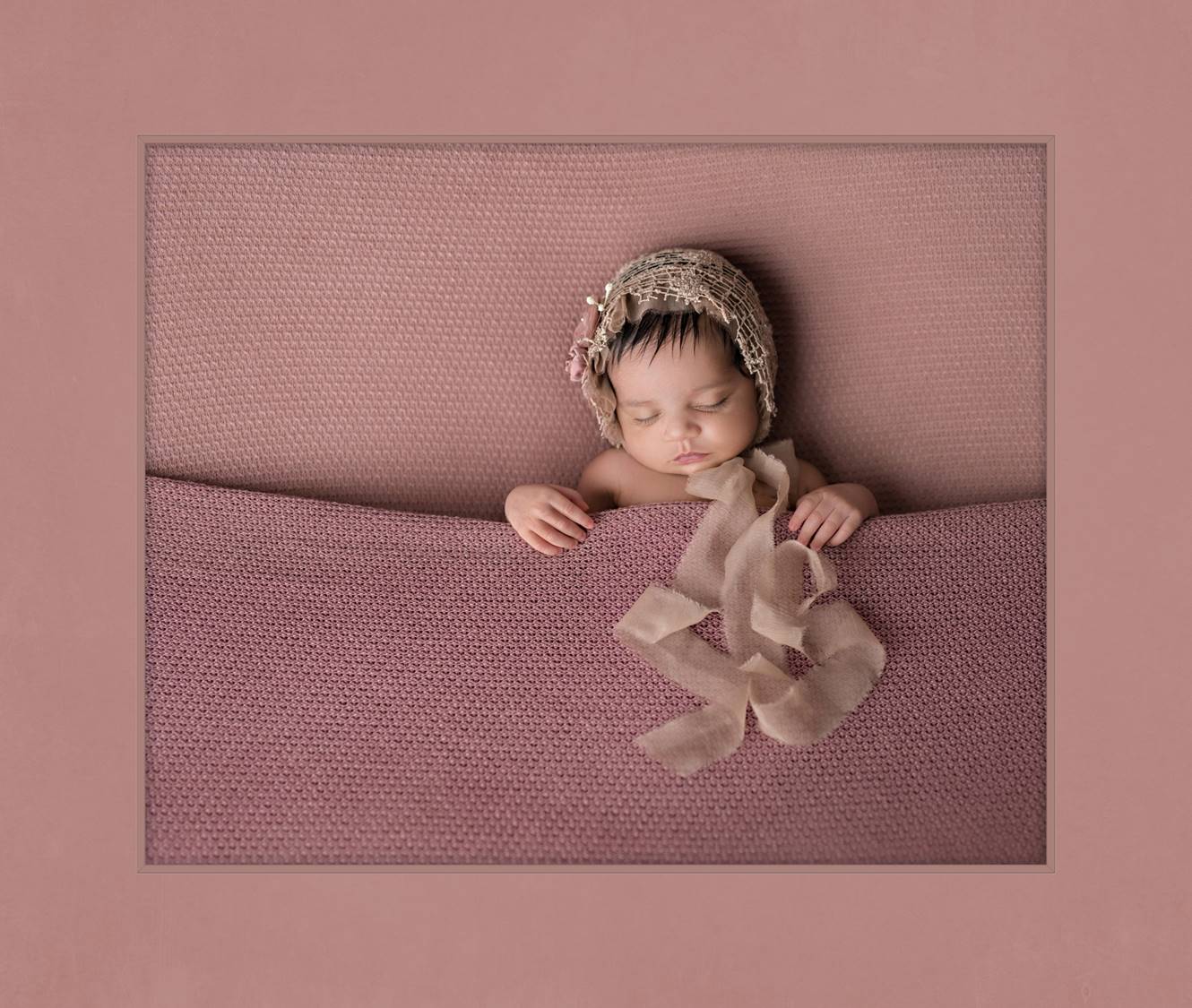 Image Credit:
Pixels by Emily Donohoe (babies), Holly Birch Photography, kDarling Photography
Getting in touch: VoyageChicago is built on recommendations from the community; it's how we uncover hidden gems, so if you know someone who deserves recognition please let us know here.