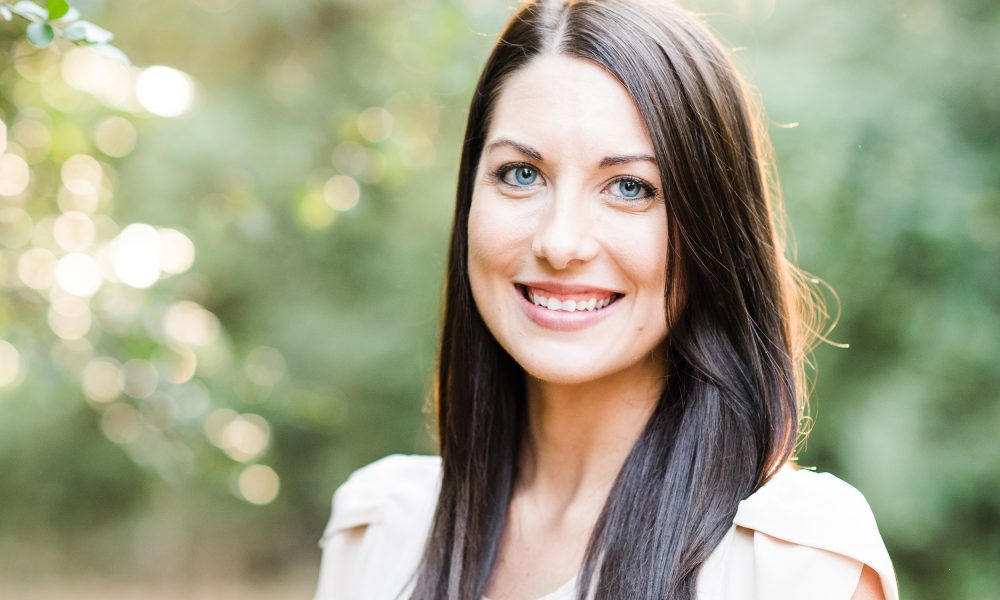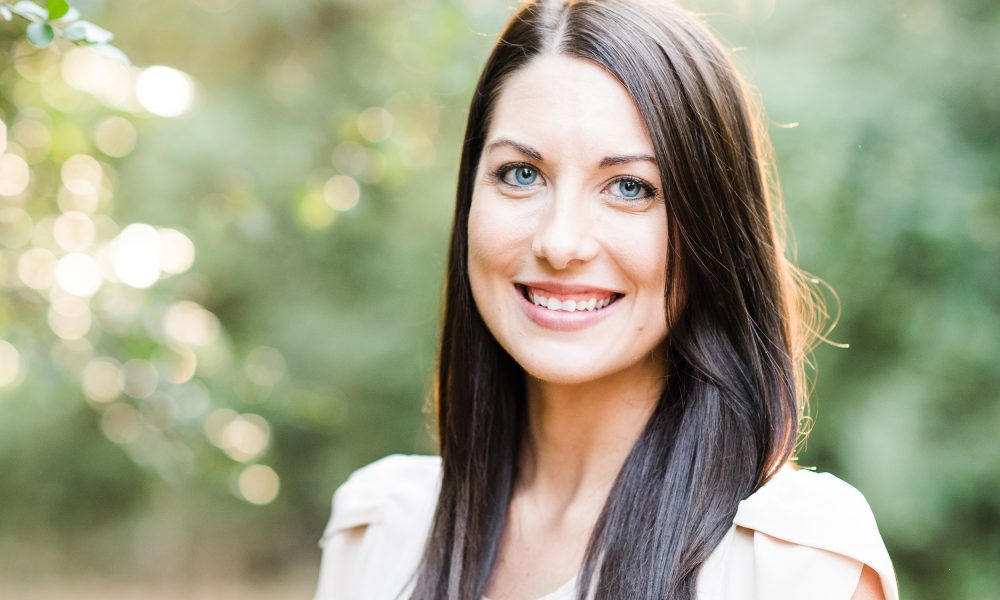 Today we'd like to introduce you to Cassie Schott.
Cassie, can you briefly walk us through your story – how you started and how you got to where you are today.
Since childhood, I've had an appreciation for all things creative and have been very observant. I find people most fascinating to watch and have a genuine interest in people's life stories. Photography has always been an interest of mine, but it wasn't until after college that I started to develop a real passion for it. My observant nature and love for people made me well-suited for capturing relationships and moments, and a photography career seemed like a natural progression. I interned with a local photographer and started my own business, originally shooting portraits and weddings part-time.
Two years later, I decided to move to Houston. I was overwhelmed with starting over in a big city where I knew very few people. Self-doubt and fear prevented me from putting myself out there to do the work necessary to promote my business. My insecurities magnified to the point of paralysis, and as time passed I shifted from a place of wanting to grow my business to opt for a safer route. I started working more hours at my part-time job as a photographer and graphic designer in the marketing department of an engineering company, and eventually, I went full time there. Although my position was generally similar, it was also vastly different from the work I wanted to be doing. I wanted to be photographing people and designing things with more creative and artistic freedom.
For several years I continued to occasionally assist other photographers shooting weddings on the weekends, and kept telling myself that eventually, I'd get back to pursuing my own photography business… someday. But the longer I stayed at my full-time job, more of my time and energy went towards that. It's easy to get lost in the day-to-day and the comfort of security, to a point where you're just floating along. When you exist in a space that just isn't right for you, and you know it in your gut, it begins to eat away at you and can be completely draining. I got to a point where I wasn't proud of the life I was living and desperately needed to change it.
It was around this time that I had also started doing calligraphy as a hobby and creative outlet. After designing wedding invitations for two of my sisters, I realized how much I loved the process and wanted to do more of this type of work. My past struggle with my photography business was the impetus for launching my calligraphy and design business. I knew that I didn't want to live with more regrets of not pursuing a career that I felt called to do. I decided to follow my creative pursuits, started Dreams and Nostalgia, re-launched Cassie Schott Photography, and quit my full-time job. For the past 2.5 years, I have been a self-employed photographer, calligrapher, and stationer. I recently moved back to the Chicagoland area to be closer to family after living in Houston for eight years.
Overall, has it been relatively smooth? If not, what were some of the struggles along the way?
It certainly has not been an easy road, and there have been plenty of times along the way when I've regretfully second-guessed some of the choices I've made in the past. I could go on an on about the struggles! Professionally, I've dealt with the stigma that an artistic pursuit is not a "real" or respectable job, nor a smart career path to take. So much so, that a few years after starting my portrait photography business, I set my dream aside and spent years working in an industry that wasn't fulfilling for me. I traded my happiness for a position that carried a false sense of being a "financially safer" and "more practical" move. On a daily basis, I felt unsatisfied, stuck, and longed to spend more of my time doing work that was a true creative expression of my soul. But I let fear and doubt paralyze me for years. YEARS. We're talking the better part of a decade! When I finally left that job to pursue my creative businesses full time, it was a risky move in terms of stability – but a long overdue must in terms of my happiness.
Although I'm much happier and more fulfilled now, there are of course other struggles that I encounter. I don't think anyone can say they've had a smooth and easy road! There are so many hats to wear as a business owner, and I've struggled with juggling demands, managing time wisely and finding the elusive work-life balance. I've been challenged repeatedly by imposter syndrome, feelings of inadequacy, and the comparison that inevitably creeps along in a social media-heavy society. The list could go on and on.
In addition to professional struggles, there have also been huge bumps in the road in my personal life that have affected my professional life – most notably a traumatically abusive past relationship, and dealing with years of chronic illness. These challenges have affected my daily functioning pretty severely at times and have been my most trying experiences mentally, emotionally and physically. They have altered my thinking, in both the worst and best ways. Both have shaken my confidence, contributed to feelings of inadequacy and self-doubt, and at times felt so overpowering that I believed these obstacles would prevent me from ever living a life resembling what I had envisioned for myself. But at the same time, with surprisingly overwhelming gratitude, I appreciate these difficult experiences I've encountered and am glad this is the path I have taken. These struggles have also been sources of strength, empowerment, and a renewed sense of confidence, joy, and purpose that fuels me on a daily basis.
My advice for young women starting their journey is to listen to your heart and trust your gut and intuition. Whatever you choose to do with your life, do it for you. You are not a pawn in anyone else's life; nobody else's opinions or plans for you should matter more than your own. Chase after your dreams relentlessly and don't give up when you face obstacles. You are bound to encounter challenges, but these are part of the journey. Know that whatever path you take will be the right one. It's ok to live a life that doesn't look like other people's, and it's ok to move at your own pace. One thing I know for sure is that life is a lot more meaningful when you're spending your days doing what you love. Enjoy the journey!
Please tell us about your two businesses – Cassie Schott Photography and Dreams & Nostalgia.
My passion lies in creatively helping people through visual storytelling, and my mission is to touch people's hearts and souls by reminding them of the beauty in their lives. I own and operate two creative small businesses – Cassie Schott Photography and Dreams & Nostalgia.
With Cassie Schott Photography, I provide lasting memories for the most amazing clients by documenting their relationships, love, and connection. I photograph babies, families, and couples, striving to capture images that fill the heart with joy and love. Something that I'm constantly reminded of in this profession is the significance of fleeting moments. When it's your job to make split-second decisions about when to click the shutter, you learn to train your brain to always be watching, appreciating the little moments, and understanding the value of time. Capturing moments for a living has given me such a greater awareness and appreciation for the ordinary moments, and has taught me to see the extraordinary in them. Because once a moment is gone, it can't be recreated. And to me, that's pretty significant. I'm constantly inspired by my clients' lives, their love, and the human experience.
Dreams & Nostalgia is a full-service calligraphy and design studio aimed to inspire clients to chase after their dreams, treasure their memories, and celebrate life's most special moments. I create heirloom paper goods and handmade details that help couples to cherish one of the biggest celebrations of their lives. My passion lies in the people behind the story, and I love to tie together elements of a couple's style aesthetic and their personalities to help creatively and cohesively tell their love story and make their wedding guests feel loved and appreciated. My services include custom wedding invitations and save the dates, envelope addressing, digitized spot calligraphy, monograms, thank you cards, gift tags, calligraphy vows and love notes, menus, place/escort cards, programs, signage and more. In a digital world, I love being able to create with a personalized handmade touch, always collaborating and working closely with clients to help bring their vision to life.
What advice would you give to someone at the start of her career?
My best advice is to continually ask yourself these two very important questions: How do you want to spend your days? What kind of memories and experiences do you want for your life? More important than asking these questions though, is listening to the answers that come from within and responding with action.
Contact Info: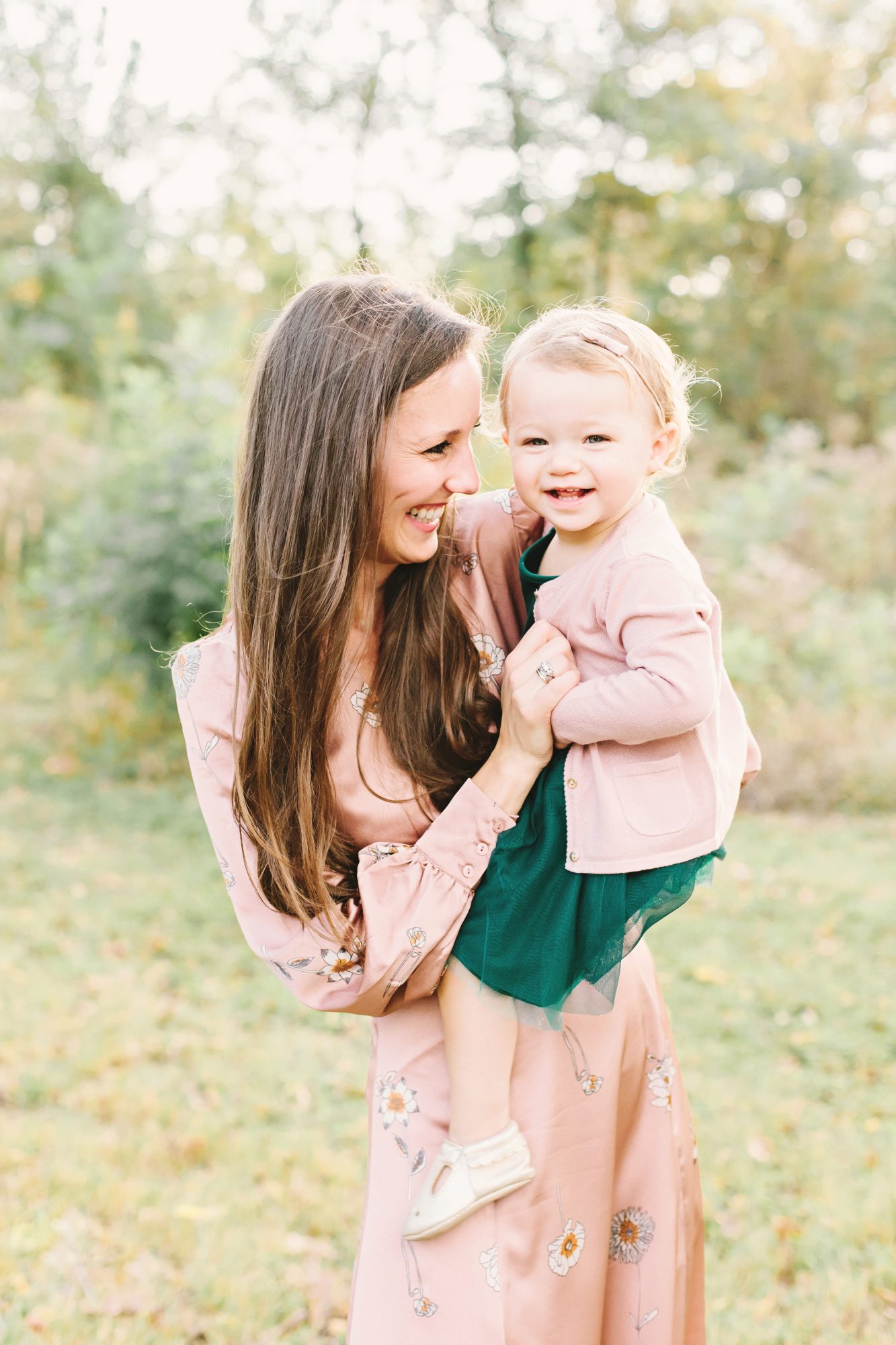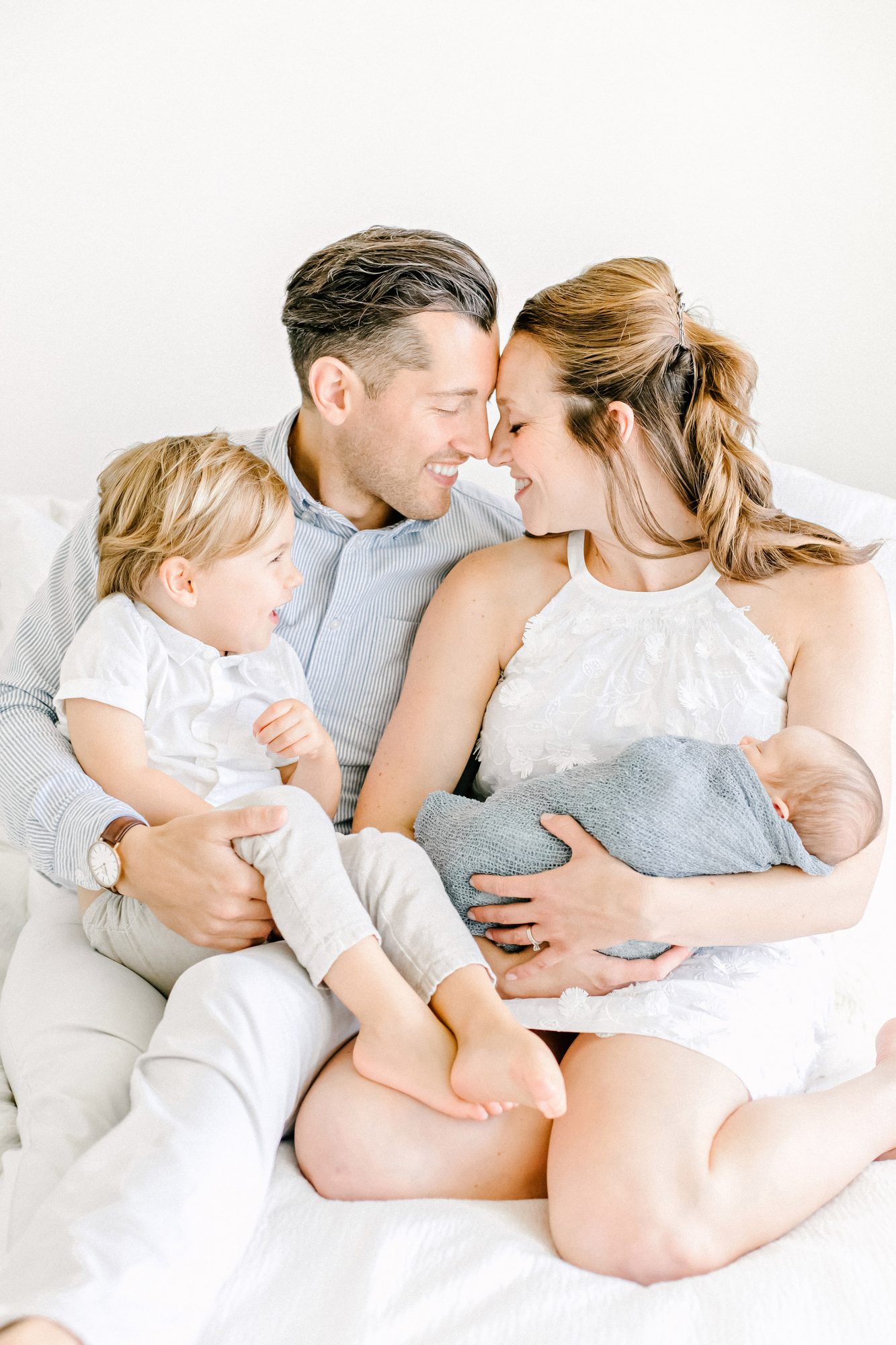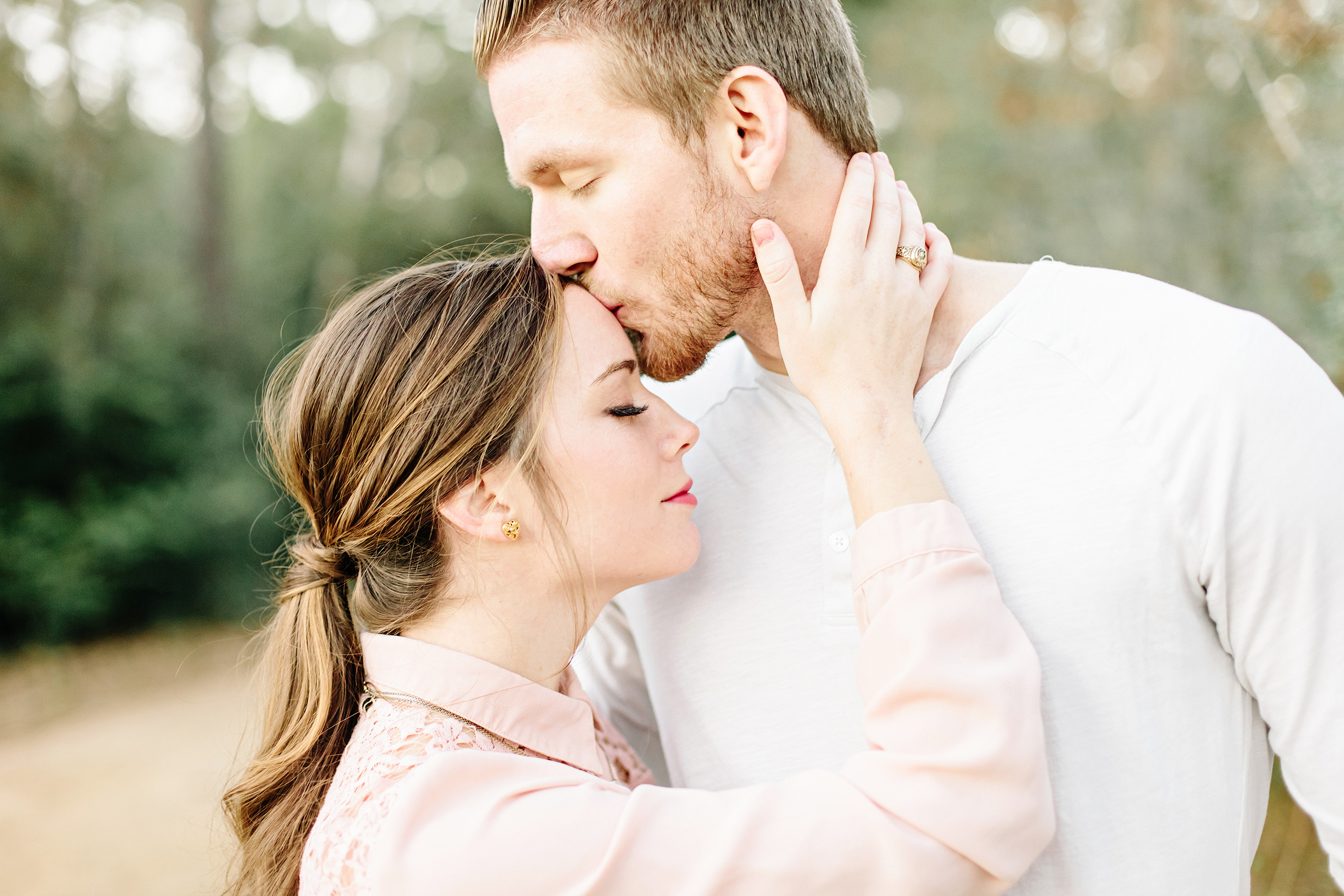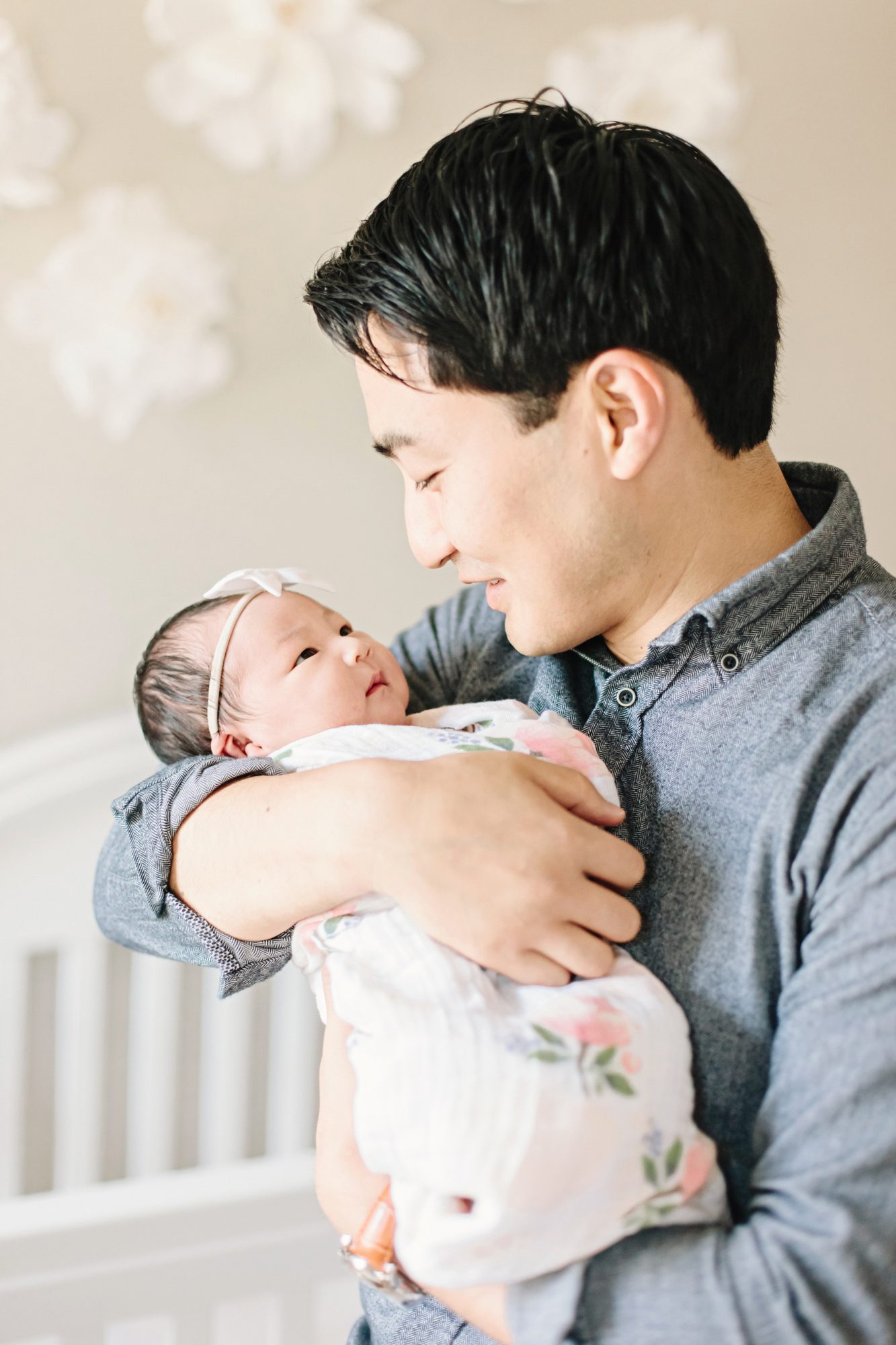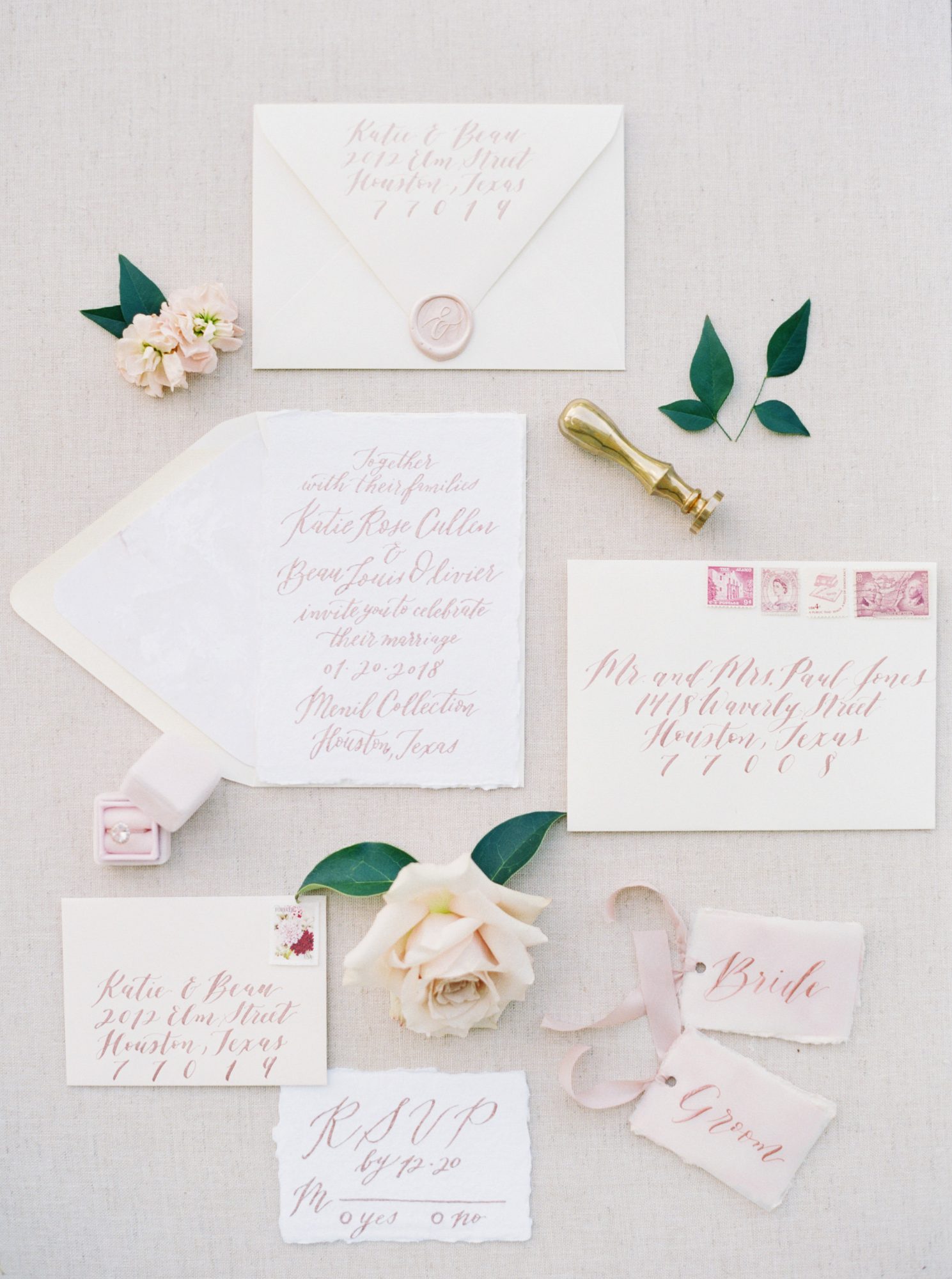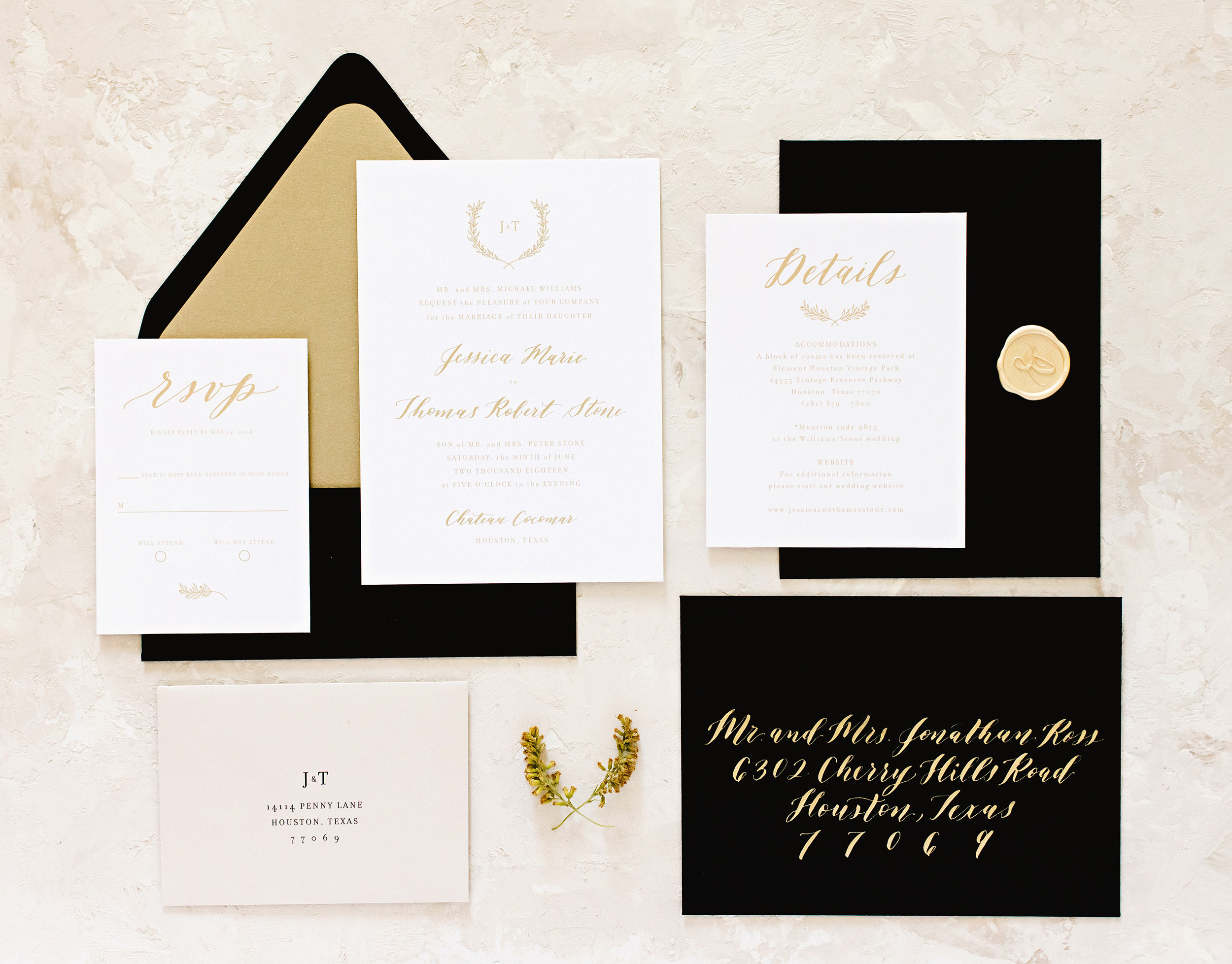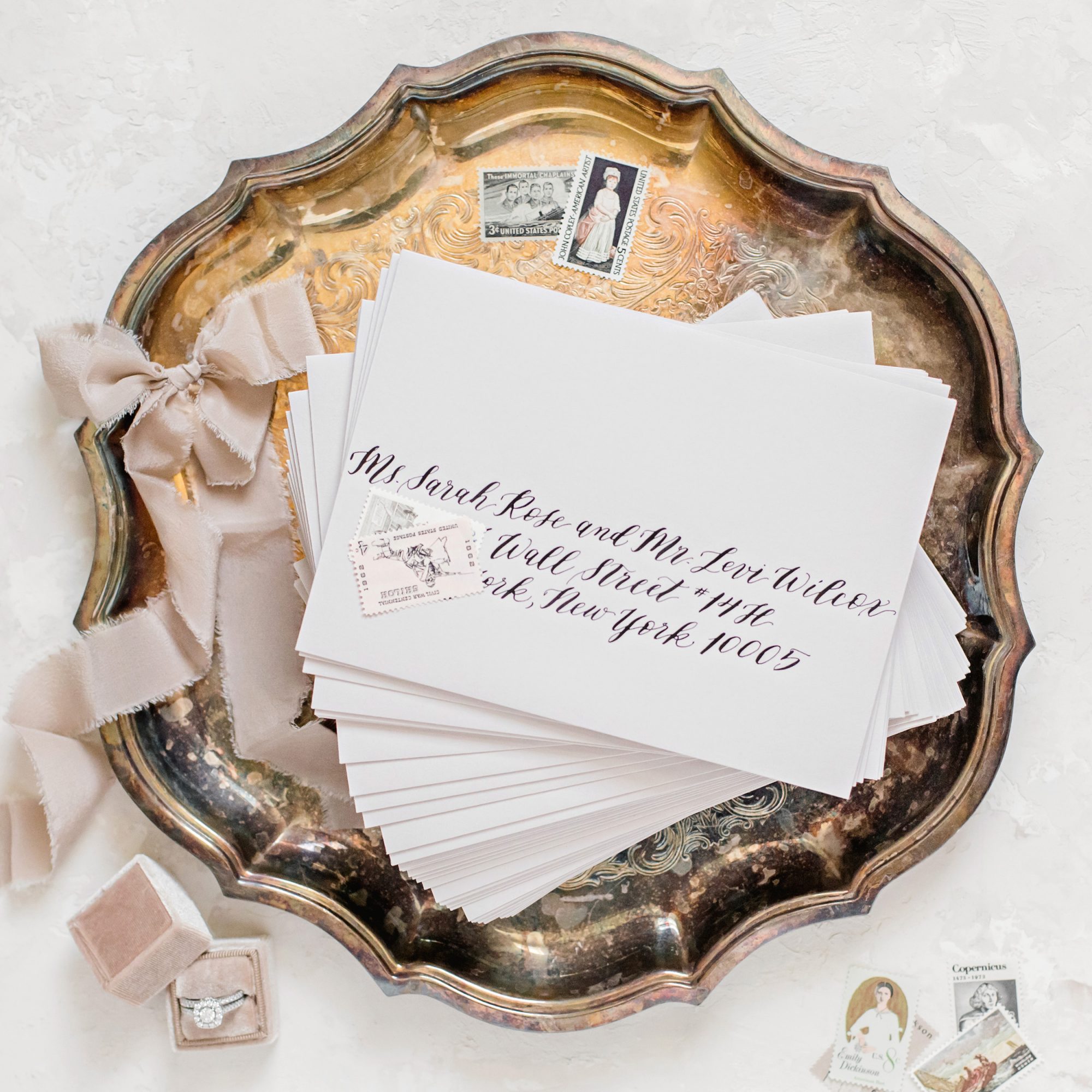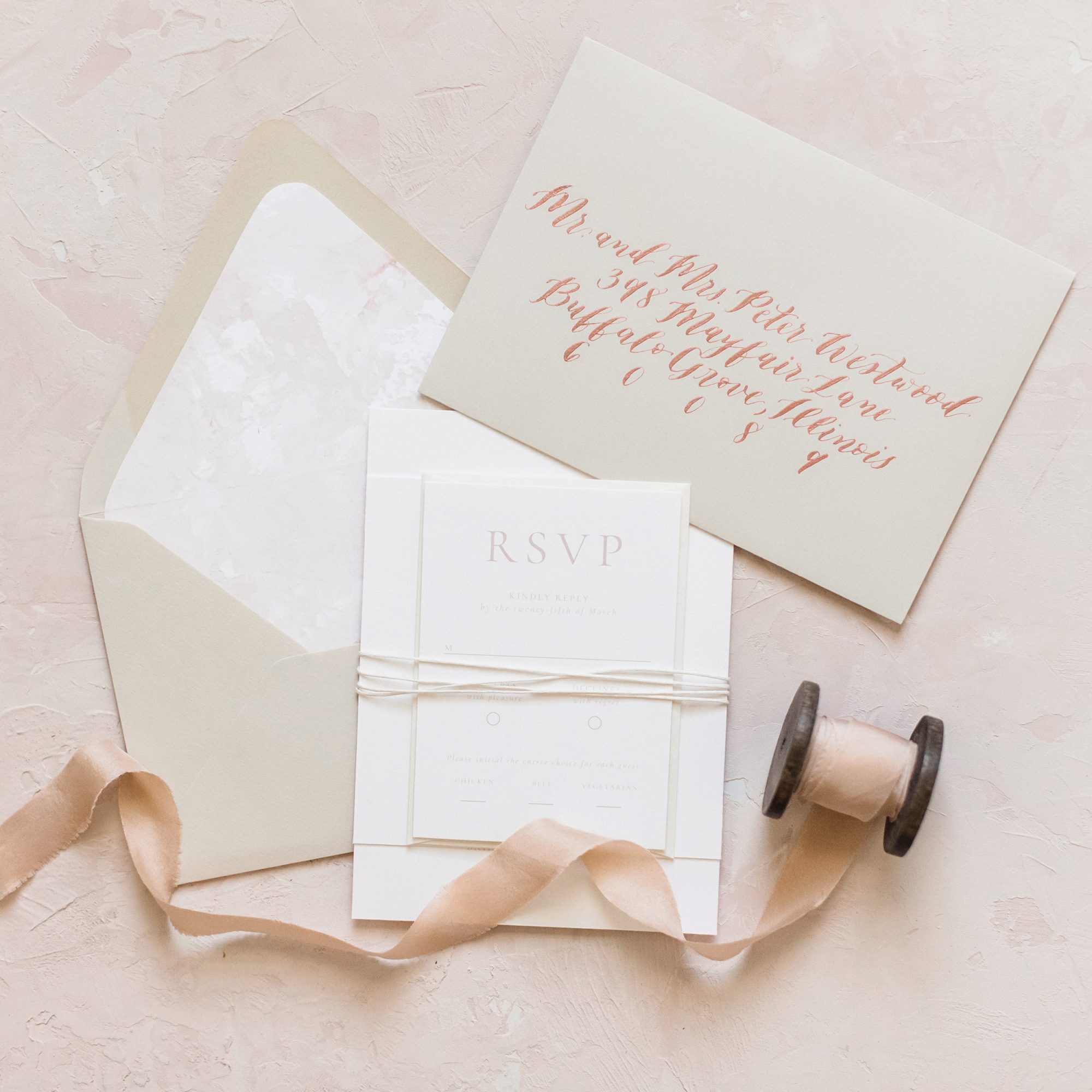 Image Credit:
Cassie Schott Photography, Kati Hewitt Photography, Anne Brookshire Photography
Getting in touch: VoyageChicago is built on recommendations from the community; it's how we uncover hidden gems, so if you know someone who deserves recognition please let us know here.