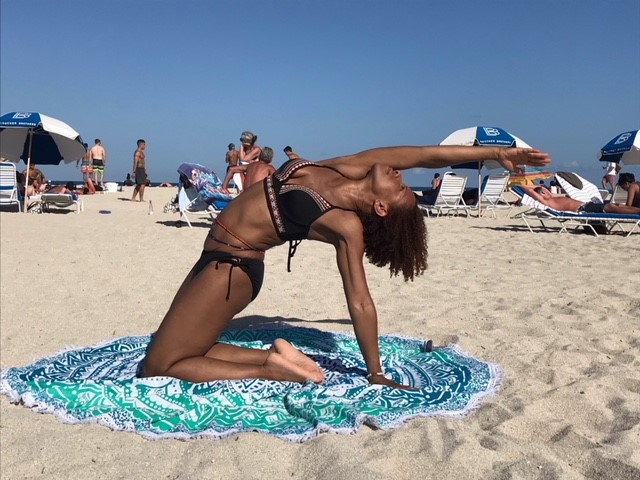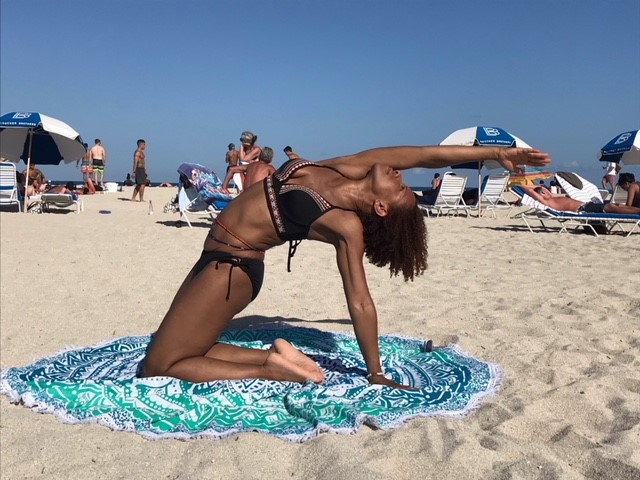 Today we'd like to introduce you to Sabrina Ewell.
Thanks for sharing your story with us Sabrina. So, let's start at the beginning and we can move on from there.
I grew up near 79th & Damen in Chicago. It really wasn't a bad area in the 80s; I remember riding my bike all over the neighborhood, going to the park unsupervised, and playing on the block until the street lights came on. But things began to change drastically in the 90s. Drugs became more prevalent (in my neighborhood and within my own home), gang presence increased, and shootings became a regular occurrence. I wasn't even allowed to leave my yard at the age of 14 for fear of something happening to me. I made a decision then that I wanted to grow up and create a community center in my neighborhood. Give people (especially the youth) somewhere to go and something positive to do. I planned to go to college, get a degree in engineering, and use my money to open the community center.
Fast forward a couple decades, an engineering tech degree, a "good" government job, a marriage, and a couple kids later. Life just kinda happened during those years. It was full of ups like graduating from college, getting a secure job, having kids, and meeting my husband. It was full of downs too like losing my mother a month after college graduation, my first son's father becoming absentee, childhood traumas starting to resurface, and leaving my husband. The bad were starting to outweigh the good and I was becoming more and more numb to my life.
Yoga saved my life by shifting me out of survival mode and into thriving mode. I unexpectedly started my yoga journey in January 2015, when my sister noticed I was struggling and invited me to a kundalini yoga class at Sat Nam Chicago. Although I didn't fully understand everything that occurred in class, I woke up a different person the next day. I felt as if a massive weight had been lifted from my shoulders. I eagerly wanted more of the bliss I was feeling and started attending weekly kundalini classes at Sat Nam, while practicing vinyasa/hatha classes at home. I became addicted to releasing thoughts/feelings that no longer served me. I watched my weight decrease as my awareness of self increased through my yoga practice. I remembered the trauma that occurred in my community as a youth and I wanted to share yoga with them. They too deserved to strip away the unwanted layers of life that no longer served them.
Only a year after starting my practice, I enrolled in yoga teacher training. In June 2016, I became RYT-200 certified in hatha. As I pondered what to call my yoga business, I went back to my desire to help others cultivate a peace within that was so vibrant, it effortlessly radiated out; hence the name Serene Radiance Yoga. I began teaching classes at lunch at work, and at my son's martial arts studio on the weekends. I cater my classes to beginner yogis, but create practices that intermediate students can enjoy as well. I have taught private classes and created various specialty yoga classes including a workshop for women called The Y.O.N.I. Experience: Yoga for Orgasmic, Natural Intimacy, which focuses on helping women heal their sacral chakras (located in the womb area) by releasing trauma through yoga poses, breath work, and meditation.
I currently teach at what I consider my childhood dream come true – Haji Healing Salon, a community center for healing in Chatham. The center's mission is to help people in the community heal themselves through non-traditional methods – yoga, acupuncture, bodywork, etc. There is a certain magic in the air at HHS that seems to bless all who enter. My heart is beyond full being able to teach yoga in such a loving space to a community of people who look like me. And because I am finally in alignment with my purpose to serve others, life flows effortlessly through me and around me.
Has it been a smooth road?
My life, as most people, has been a struggle on many levels. I've dealt with a lot in life: being molested at the age of 4, watching my mother physically and verbally abused by her husband, being so poor the gas and water were turned off in our home, losing my mother at age 25, becoming alienated from my sister after our mother's death, developing a hard exterior to help hide my pain, leaving my husband only after a few years into the marriage, and embarking on a self-love journey that continues to break me wide open. The most important thing I wished someone would have shared with me is the importance of self-love. I've spent so many years trying to fit in other's boxes, sacrificing myself for others, punishing myself for not meeting standards, putting up walls in an attempt to protect myself, pretending to be things I wasn't, and ignoring my own needs all in an attempt to solicit the love from others that I couldn't give myself. I've poured so much into others that I left nothing for myself; and then had the audacity to be angry that they weren't pouring into me.
I want women to know that there is no relationship more important than the relationship you have with yourself. How we treat ourselves sets the tone for how others treat us. Everyone will always have an opinion on what we do, and we have to get to a place where we realize we are not on this Earth to please others. We must honor who we are and what we want in a healthy way in order to fully step into our true power. We must undo the programming forced on us by our family, friends, schooling, jobs, and society as a whole. The only way to facilitate this is to be still and get quiet. Shut out the outside distractions. Clear the mind. Breathe deeply. Acknowledge and feel your feelings, good and bad. Listen to your intuition. Forgive yourself for your past mistakes. Set boundaries instead of erecting walls. Soften your edges. Love you with your whole heart. Be unapologetically you.
So let's switch gears a bit and go into Serene Radiance Yoga story. Tell us more about the business.
My main career is being an engineering technician, but my passion is being a yoga instructor. I teach private, public, and online yoga classes. As a yoga instructor, I focus on helping others release the emotional weight that keeps them from reaching their mental, physical, and spiritual goals. I coined it Yoga for Emotional Weight Loss. Often times, our unresolved emotions are the source of our physical ailments. Our society tends to get caught up in the physical postures in yoga because of the desire for exercise, negating other important aspects of yoga. I create classes that carve space within to free what no longer serves you. We mindfully move through yoga postures with an acute awareness of our breath to tire the body in preparation for meditation. It is in the stillness of meditation that liberation occurs. While breathing deeply and connecting with an intention, we give ourselves permission to let our authentic selves shine through.
I also facilitate four Facebook groups that are rooted in empowering others. Two of the groups are dedicated to women and the art of mindfulness through the practice of wearing waistbeads. Waistbeads have been worn around the world for centuries for adornment, weight management, and for living with intention. Each group, Tied Tribe Chicago, and Tied Tribes: Global Community, helps women learn how to cultivate self-love by becoming more present in their bodies. The other two groups bring support to the often underrepresented and underserved black yogis of Chicago. In an era where exclusivity has permeated many facets of our lives, it's important that all people have access to safe spaces for healing. Chicago Black Yoga Instructors is for instructors to connect with each another for yoga support, resources, and collaborations. Chicago Black Yogis is open to all black yogis for the purpose of open dialogue among yogis, yoga education, and locating inclusive yoga classes in the Chicagoland area.
It would be great to hear about any apps, books, podcasts or other resources that you've used and would recommend to others.
*Meditations From the Mat – Rolf Gate
*salt – Nayyirah Waheed
*Kriya Yoga Sutras of Patanjali – Marshall Govindan
Which women have inspired you in your life? Why?
Rasha Ma'at Auset – My sister Rasha has been an integral part of my life since she was born. We are a little over 9 years apart in age. Our grandma called me her little mother because I was always helping her when she was little. I took care of her a lot because our parents were busy providing for us. My mothering of her lasted through much of my high school career, and then sadly resumed when I graduated from college. Our mother passed away in a car accident in 2002, leaving me to mother my 4-year-old son and 16-year-old sister. The years after Mom's death were rough on all of us, but my sister coped the worst out of all of us, and understandably so. Our relationship deteriorated and we could no longer live in the same house. We went on with our separate lives and didn't speak for months.
Over time, Rasha began to reach out and I welcomed the connection. We began mending our relationship and I started watching my sister bloom. I watched her make really heart-centered decisions in her professional and personal life. She started living outside the box and introducing me to so many things I had never been aware of. She introduced me to yoga, vegetarianism/veganism, clean living, healing herbs, chakras, challenging societal norms, and the importance of self-care. She never forced any of her views on me; only shared her journey with me. There were times I thought some of her changes were extreme, but the logic behind the choices always fascinated me. I would research more about the topics, and before I knew it, I slowly made those same lifestyle changes. For so many years, I was the one guiding my baby sister. But now, she has been the one guiding me to my best life ever, and I am eternally grateful for that.
Leeandrea Sloan – Lee is my aunt, my sister's mother, who has been more like a sister due to us being 8 years apart. She has always been one of my biggest supporters through the years. From having me tag along with her and her friends when she was a preteen, to writing me letters of encouragement in junior high when she was away in Basic Training in the Army, to buying me the most expensive gift at my first son's baby shower, to emotionally, physically, and financially supporting me after my mother (her sister) passed away, to driving from Indianapolis when I went into labor with my second son, etc. I've always admired how giving, smart, funny, and beautiful she is. She has repeatedly shown me how to be a good human through her words and actions. I am blessed beyond measure for all the love she has showered upon me.
Contact Info: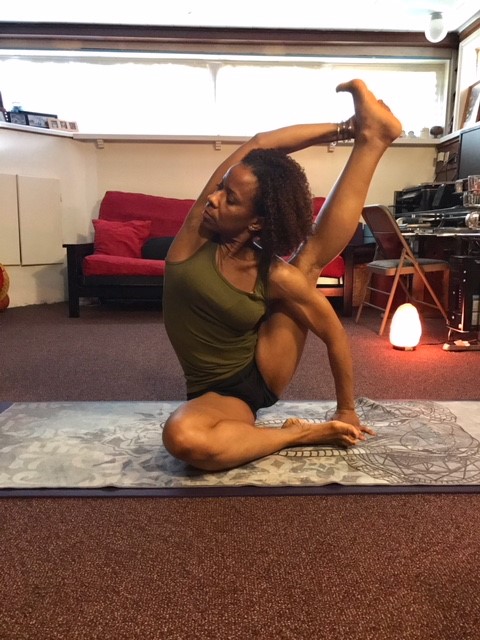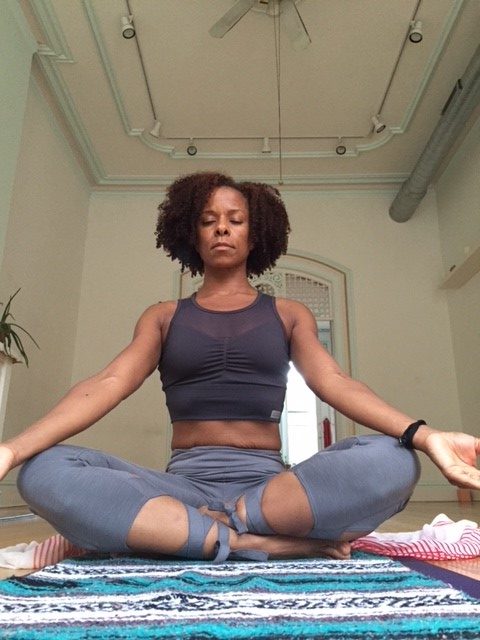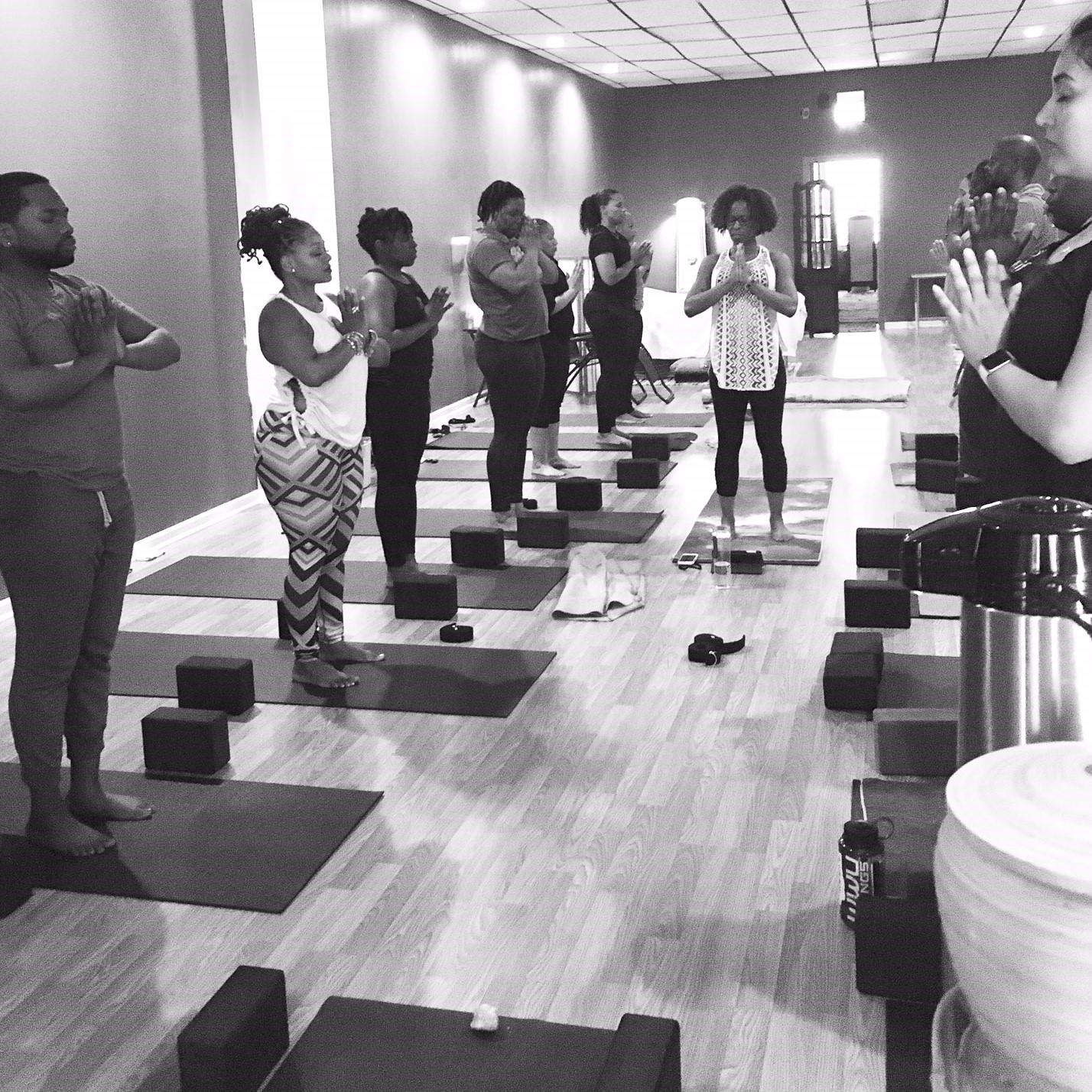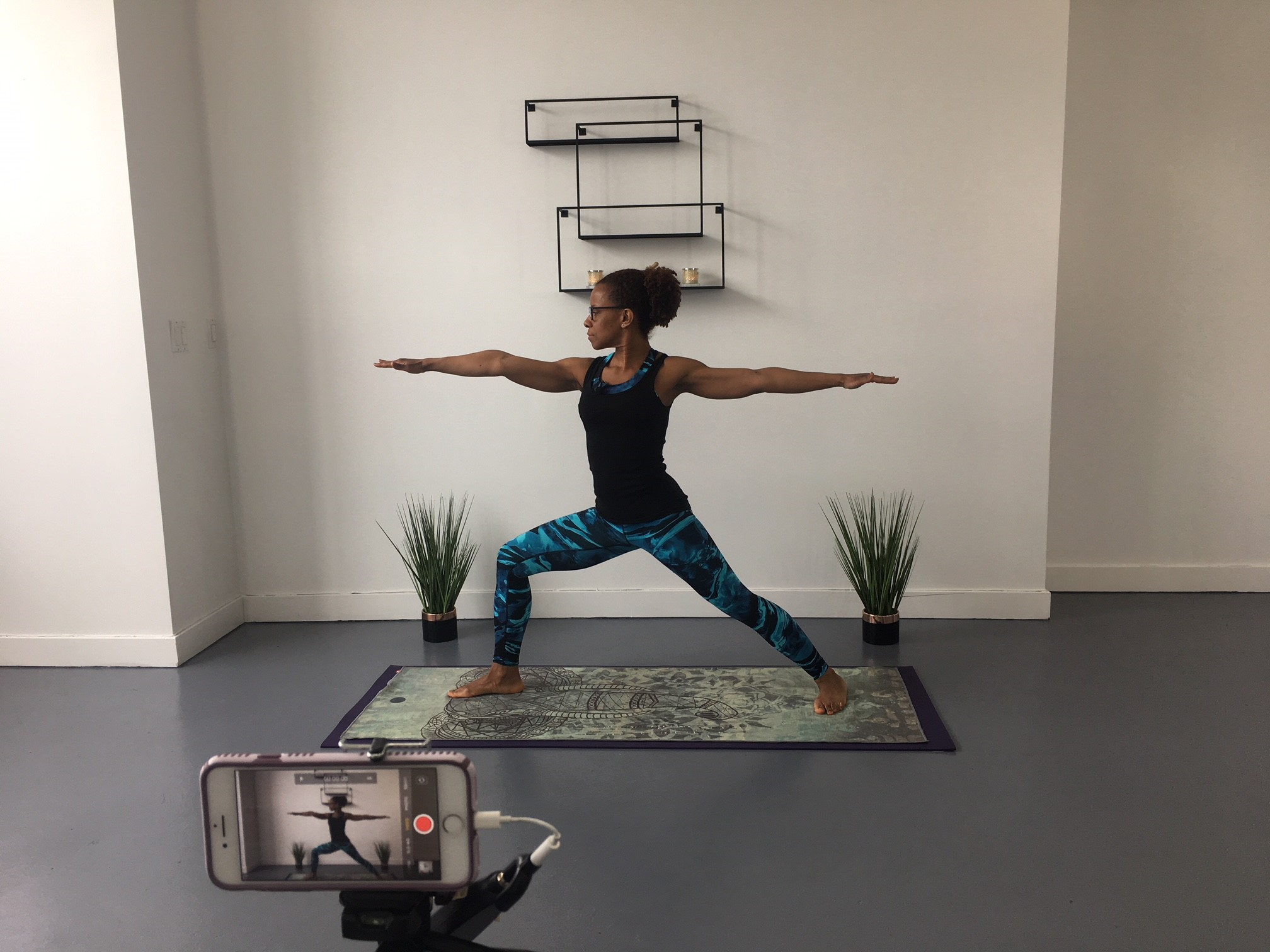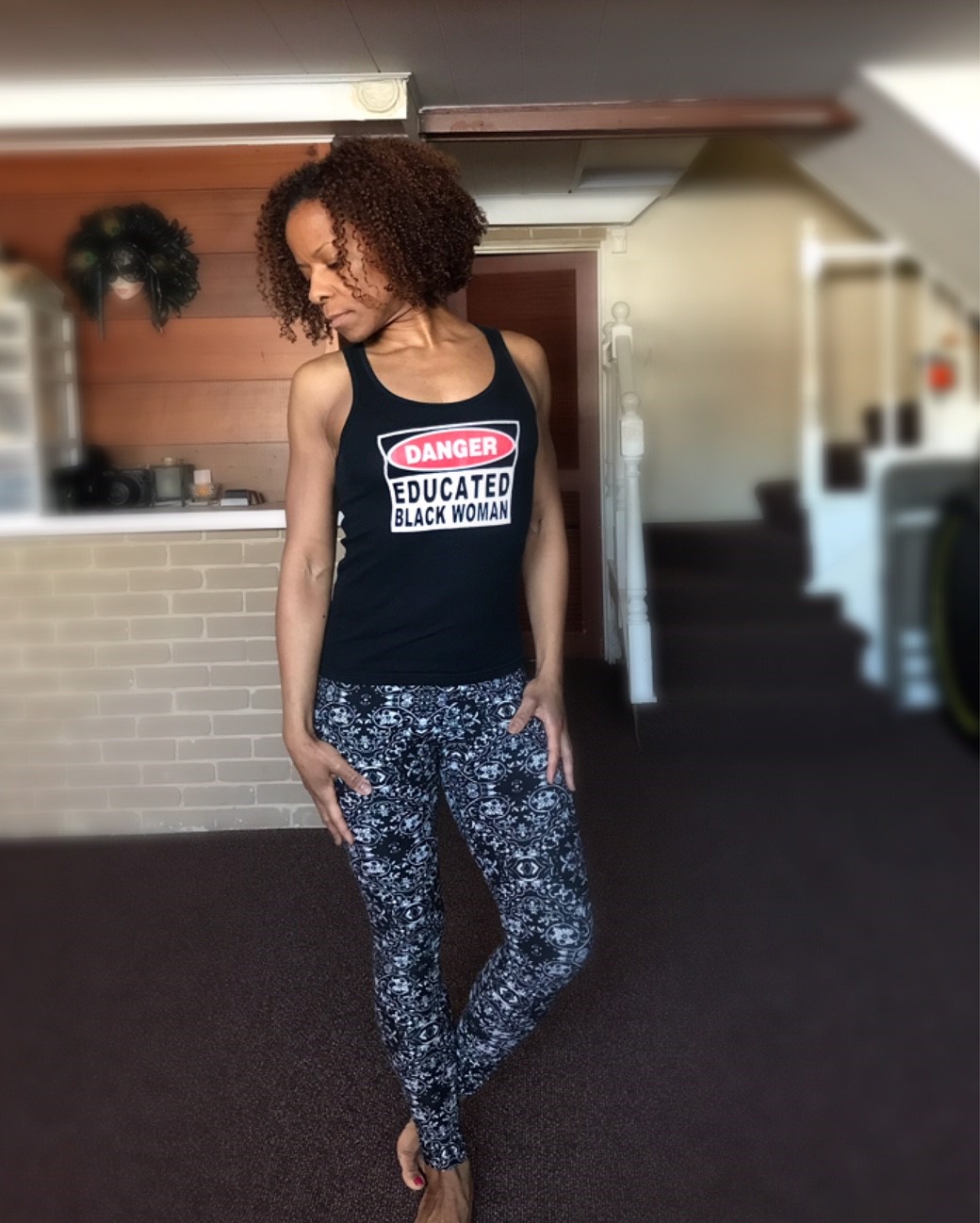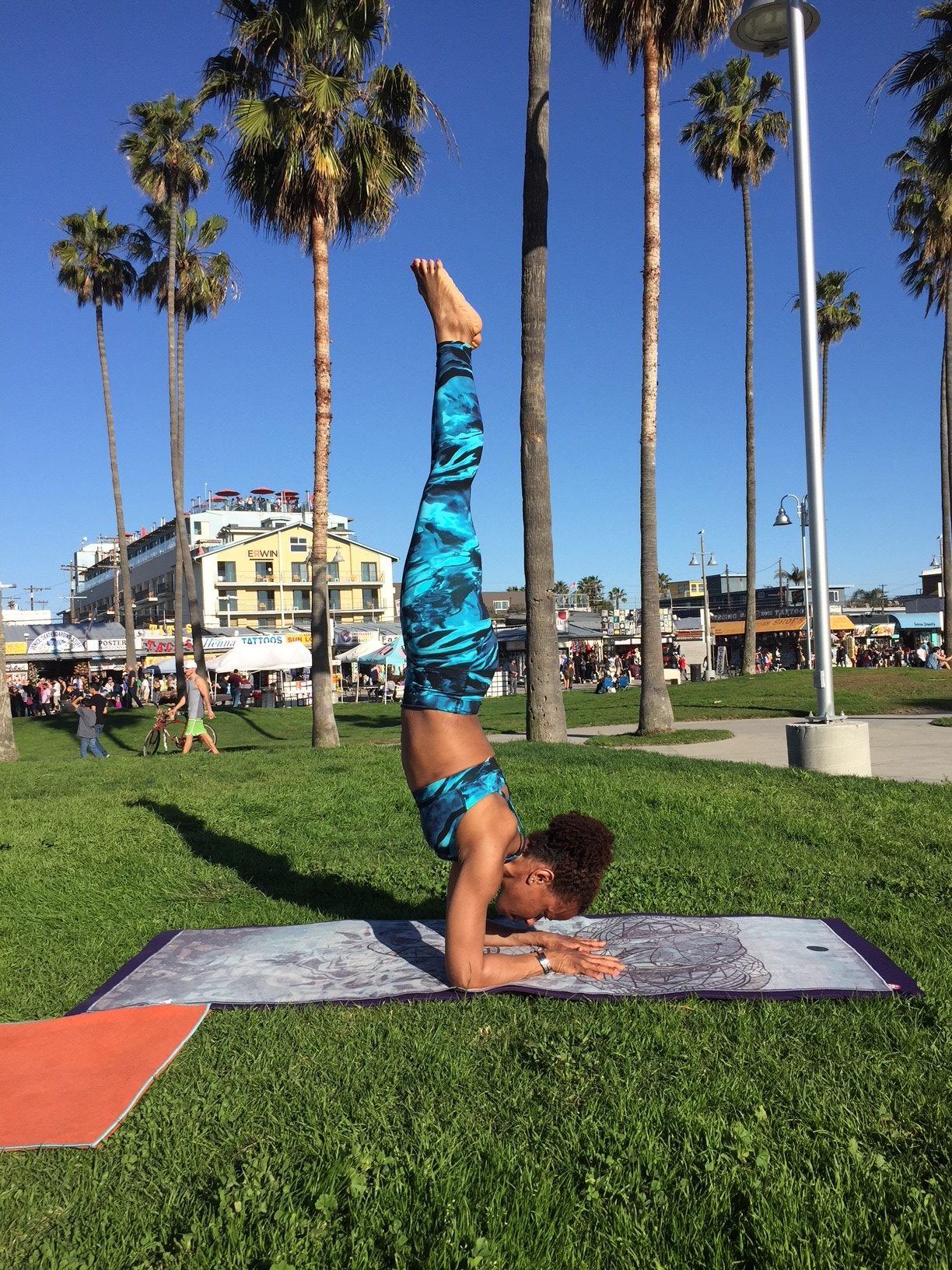 Image Credit:
Aya-Nikole Cook of Haji Healing Salon
Getting in touch: VoyageChicago is built on recommendations from the community; it's how we uncover hidden gems, so if you know someone who deserves recognition please let us know here.