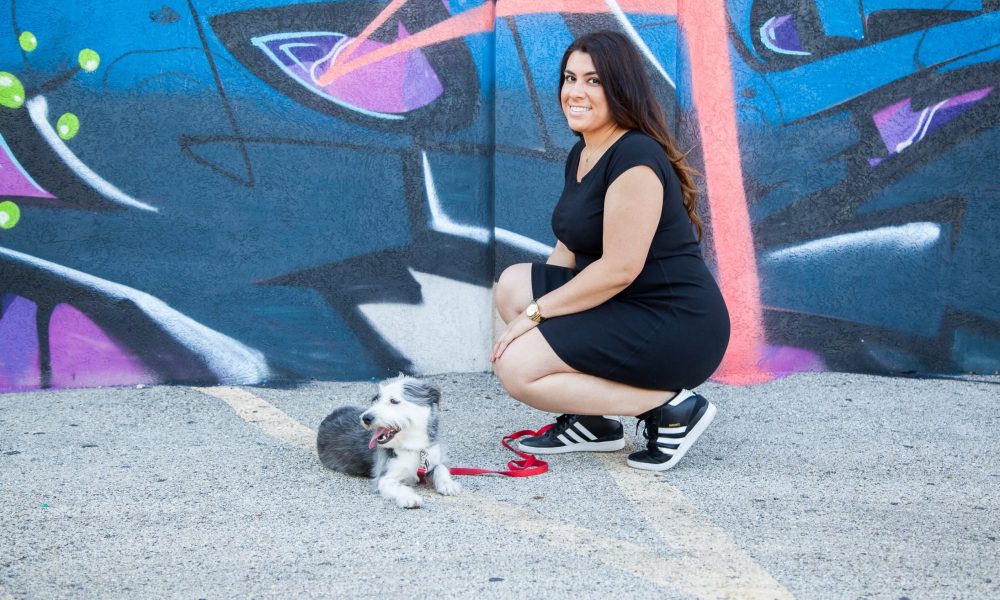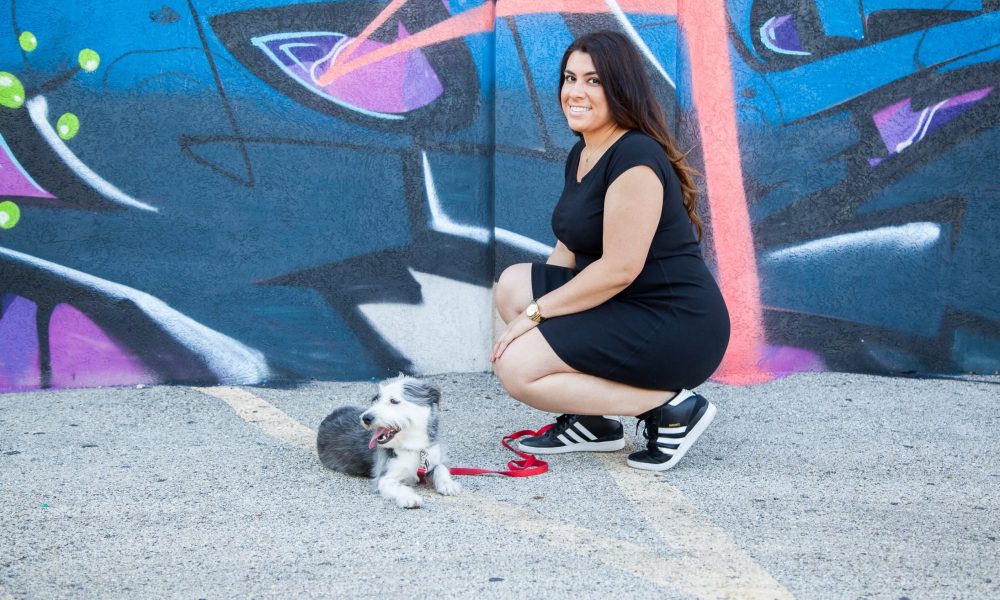 Today we'd like to introduce you to Melissa Martinez.
Melissa, let's start with your story. We'd love to hear how you got started and how the journey has been so far.
For as long as I can remember, I talked about having my own business. I must have had a dozen businesses already (in my head) by the time I actually started taking steps towards working for myself. I'm a creative person by nature and have a passionate persona. I gravitate towards projects that get my creative juices flowing and I genuinely love the process of coming up with ideas. It wasn't until late 2010 that I started really thinking about what businesses I could see myself getting into. Two things came to mind. First, it was event planning, because I love all things about events and I'm totally that guest that walks into a party looking at every detail then fantasizing about how I would have done it. I attempted that for a couple of years before I decided not to pursue it (now I just participate in events for fun). The second idea was owning a nail salon. I would frequent a local nail salon and then started doing my own manicures at home. Once I realized event planning was not for my sanity, I spontaneously walked into a nail school one afternoon and by that evening started the program after having paid the tuition upfront from my savings. My thought was perhaps I could find a niche that combined both the nail and event industries.
It was a rough start. I knew very little to nothing about nails or nail art, I hadn't even crunched the numbers on the potential living I could make as a nail technician. That's probably a good thing, because had I done so, I probably would not have pursued it. At any rate, it was towards the end of 2012 that I completely immersed myself into all things nails. I attended nail school full-time (I was also on unemployment at the time). Four months after enrolling, I was licensed and working my first salon job. I was making so little money it was tragic. As a side hustle, I started doing mobile events to supplement what little I made. By Spring 2013, I got my first website up and running and started my Instagram account. I continued working salon/spa jobs here and there for a few years, doing my Notable Nails work on the side. I had to learn how the industry functioned and get my experience as the employee.
I grew tired of working for others very quickly and in the Summer of 2014, I thought to look into local hairstylists who had salons but did not offer nail services. The idea was to set up pop-ups and grow the mobile side of my work. That concept led to my first cold call. I reached out to someone I hadn't met before who had been liking my Instagram posts and I saw that she worked out of her own studio in West Town. That call turned into an hour-long conversation and led to a visit to her studio. She suggested I set up shop within her studio and the rest just flowed from there. It was my first experience in partnering with someone and being given the opportunity to establish myself independently. I was able to make my own money and build my own clientele from scratch. It was the beginning of my freedom per se.
From Fall 2014, I offered manicure and pedicure services in West Town, attracting more and more clients for nail art. As of Fall 2017, I have still been working independently as a nail artist within Glowout Salon in River West offering manicure and nail art services only.
We're always bombarded by how great it is to pursue your passion, etc. – but we've spoken with enough people to know that it's not always easy. Overall, would you say things have been easy for you?
If reaching goals or working for yourself were easy, would it be worth it? It wouldn't. Now more than ever I really appreciate the lows I have experienced in this journey. It's in the challenges that the life lessons and growth have shined through and given me hope. Of course, I struggled. The biggest stresses came financially, and I also remember the struggles of getting good at my craft. So much trial and error; from receiving messages that a manicure didn't last or having to fill a schedule with no clients to fill it. It was a very tricky balance for me to get a handle on. When you are a hands-on service provider for clients, each day of each week of each month is filled with highs and lows. Managing my product/supplies, my schedule, client appointments, and relationships (which start in the chair but do not end there), managing the financials, and so much more, it's all on me. Learning to navigate the process, streamlining communications, simplifying my practices and methods to achieve the same result; it all took years of fine-tuning.
Now that I'm more experienced and want to grow and figure out what may be next for me in this industry (I no longer want to own a nail salon by the way), I still sometimes have "off" days and get discouraged. I'm still fine-tuning along the way and not yet where I want to be. I sometimes still experience challenges in certain manicures with certain clients and have to constantly remind myself that if they stop being my client, then I need not take it personally. The quicker I move on from the emotion of working with clients, the quicker I can get back to growing in the areas I still wish to grow in. We are our biggest obstacle most times and having the patience with ourselves throughout the whole process proves to be a recurring challenge as well.
I accept that what is meant for me is mine and what is not is not. For example, when the idea to work independently came up and the opportunity to do so was presented on my first cold call, I knew that scared or not I had to just do it. I didn't exactly know how I would do it but had to believe that I'd figure out what would work for me. Reaching conclusions like this are also a part of the process. Young ladies now should dedicate time to practicing patience (not rushing towards what they think will be success), feeding their confidence (and not comparing themselves or their work to others), staying true to what they believe for them (if you are following your passion, the rest will come), and of course, working, working, working.
So let's switch gears a bit and go into Notable Nails story. Tell us more about it.
While I was working in event planning, the company I used to work for hired me to assist for a big team meeting. The young lady sitting at my former desk became an acquaintance and actually contacted me the year after I ceased event planning requesting I do nails for her spa themed baby shower. I didn't know how I would do it, but I said yes and winged it. It was Spring 2013, and the side hustle of adding mobile services to supplement my income came as the result of that request. The host of the baby shower suggested my services for a bachelorette party taking place at the same location the month after. I had my second mobile gig and at that moment, I came home and had my parents help me brainstorm, we came up with Notable Nails. Notable, meaning worthy of notice, came pretty easy and suits my style and approach perfectly.
Now that I've been a nail artist for over five years, I'm still available for mobile events but the focus has really shifted to my appointments and the nail art I provide now that I have established a steady flow of clients. I find that the clientele I attract is thanks to my attention to detail, my communication, my skill, and referrals thanks to the aforementioned. I have Instagram to credit as well. I've found that what sets me apart is how I engage with people, how I treat responsibility and how that makes my clients feel. What I do to make a living comes second to the relationships I am building. They are what have sustained me through the challenges and without my clients, I would have no work to produce. What I take pride in is that I truly believe I am giving them what they deserve and what they pay for. I believe that I attract the clients that are for me (and me for them). And they feel that. I truly believe they feel how genuine I am.
It would be great to hear about any apps, books, podcasts or other resources that you've used and would recommend to others.
I wish I were more of an avid reader, I try to be more consistent with reading books, using apps and following podcasts. When I do read it's usually books about healthy money relationships, self-help or how-tos. Books that reinforce that I am powerful, I am capable, I am deserving. One of the first entrepreneurial books I read that really stuck with me was Thinking for a Living: Creating Ideas That Revitalize Your Business, Career, and Life by Joey Reiman. Currently, I'm reading You Are a Badass at Making Money: Master the Mindset of Wealth by Jen Sincero.
I do follow bloggers but don't usually read their blogs. When I could be listening to podcasts, I tend to turn to music instead. I wake up, function and end my day having listened to hours upon hours of music. It's the one constant that sustains me. I'm also very big on randomly researching individuals (celebrities/locals/aspiring entrepreneurs) or watching biographies. I thrive on knowing peoples backstory because their why is so inspiring and motivating to me. It makes my future success feel more attainable and like a realistic possibility. I also use Instagram to find women or businesses that inspire me and I visit their websites and read about them.
In addition, what really keeps me going is functioning daily on faith mode. It's not uncommon for me to reference the Bible.
Pricing:
Nail Art Gel Manicures start at $50
Contact Info:
Address: Notable Nails at Glowout
529 N Milwaukee
Chicago, IL
Website: www.notablenailschicago.com
Phone: 773-800-0279
Email: request@notablenailschicago.com
Instagram: notablenails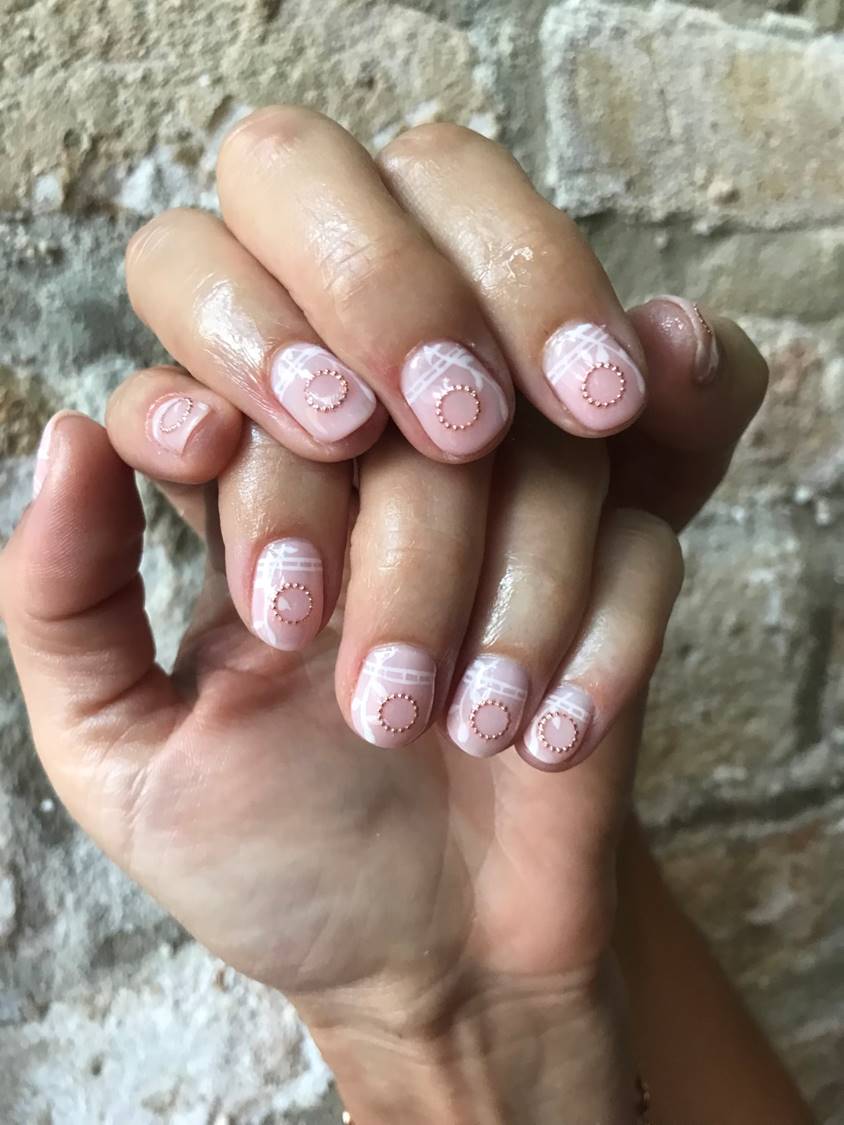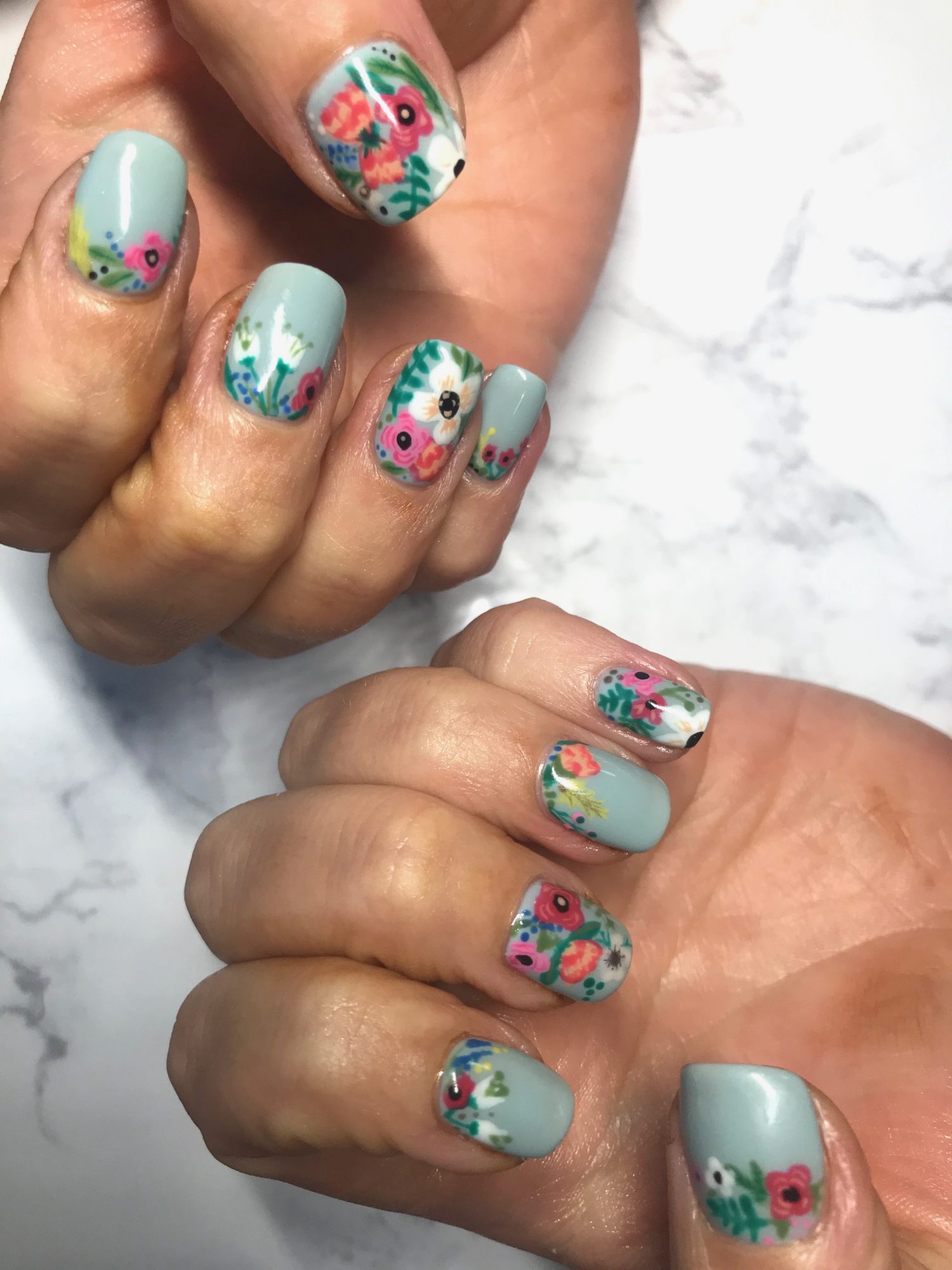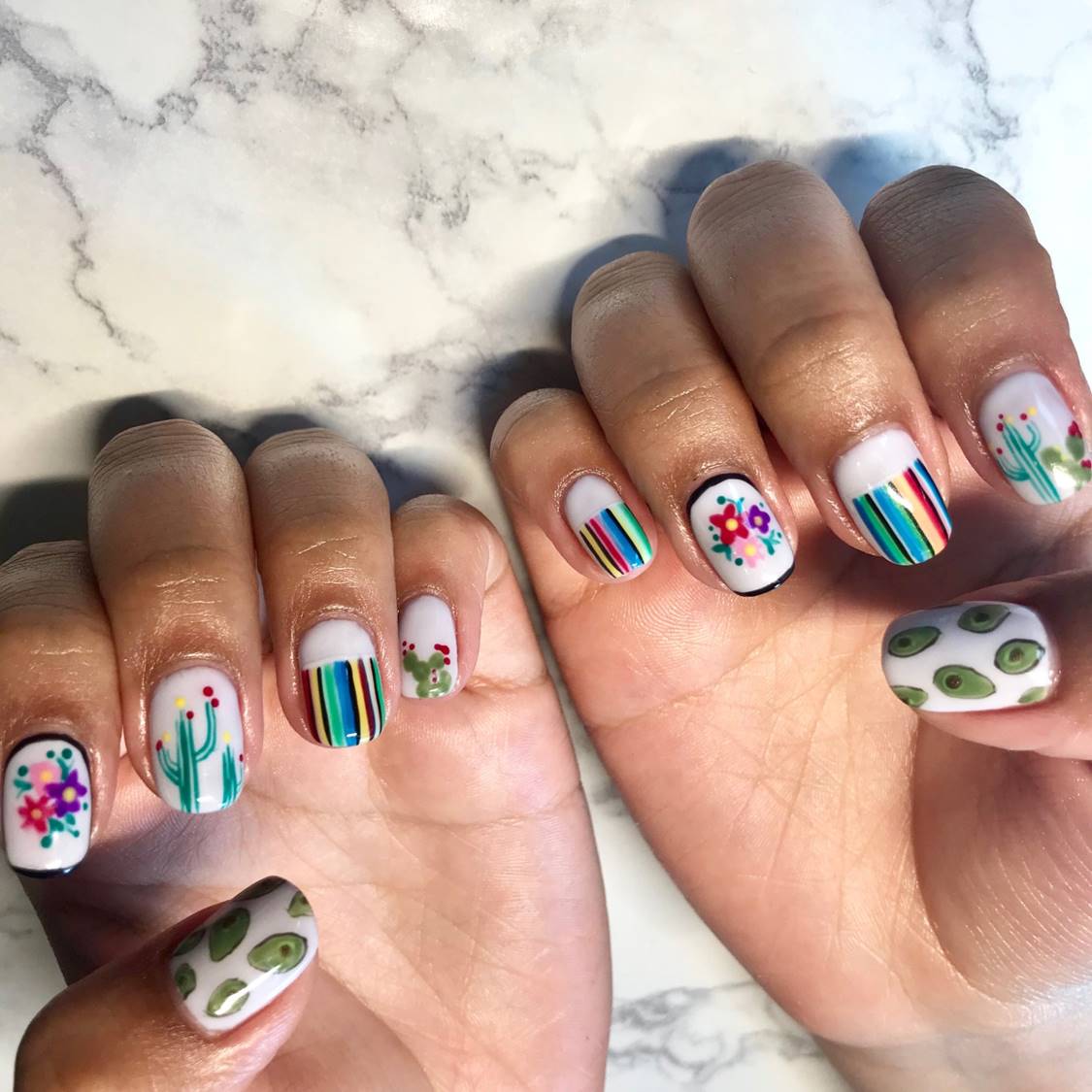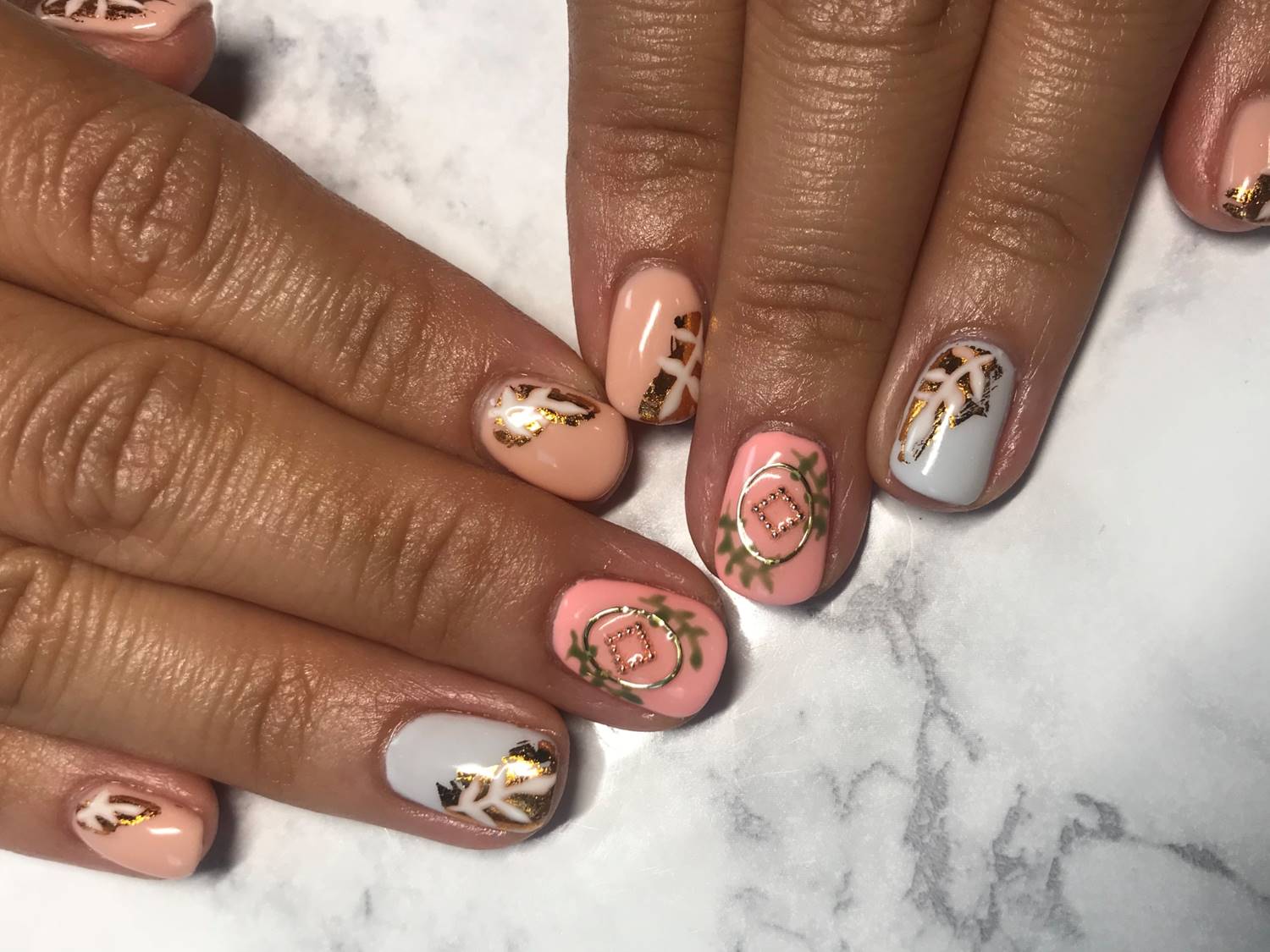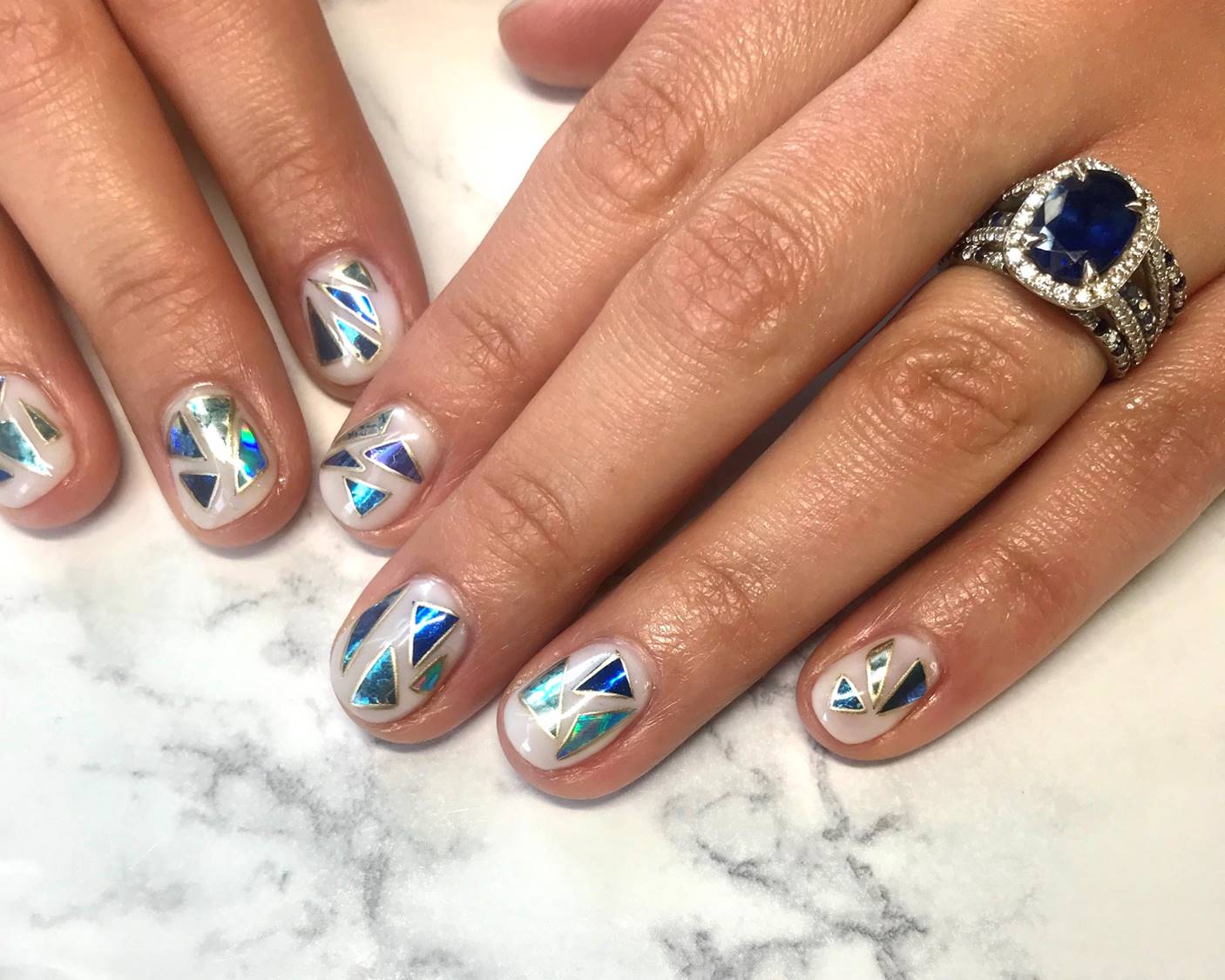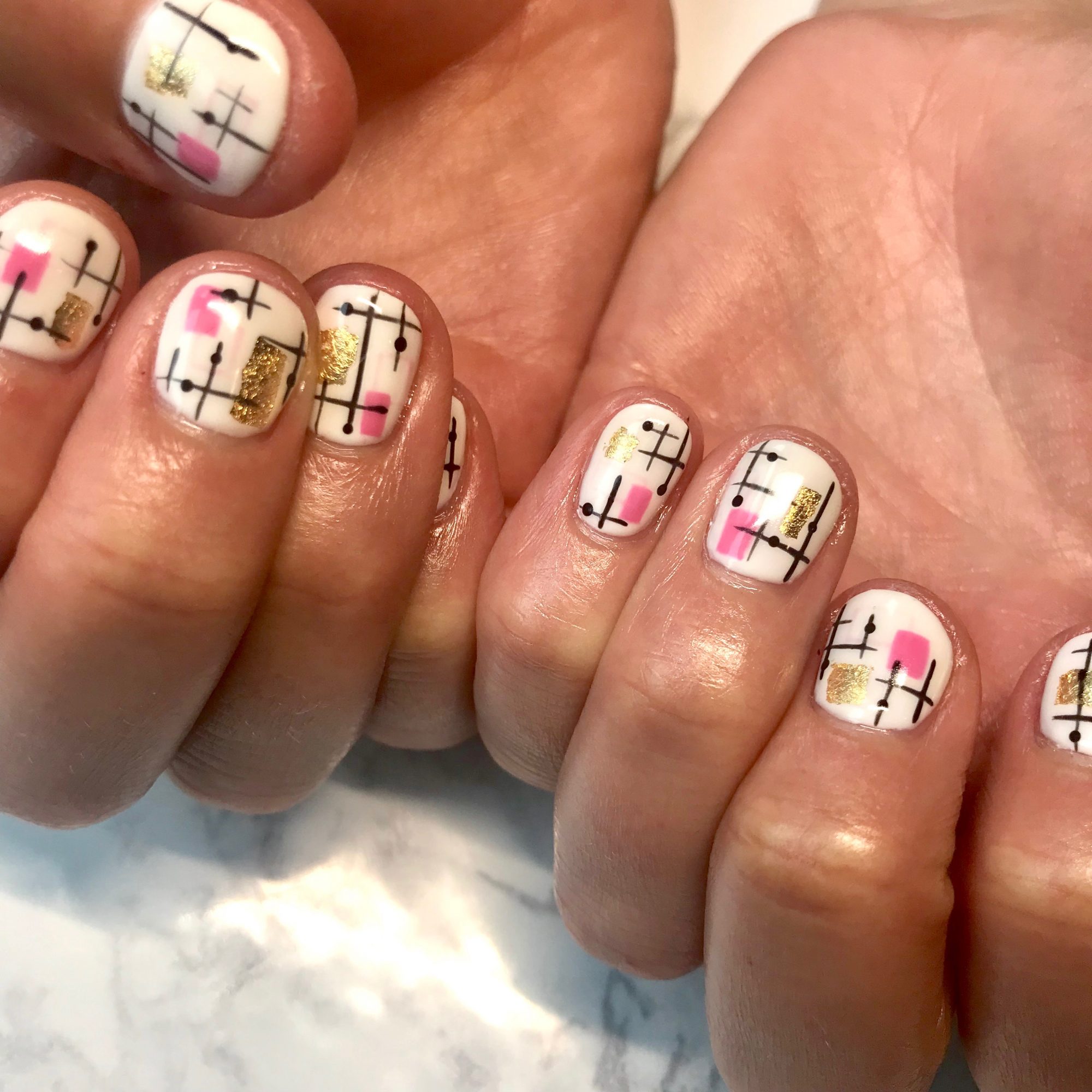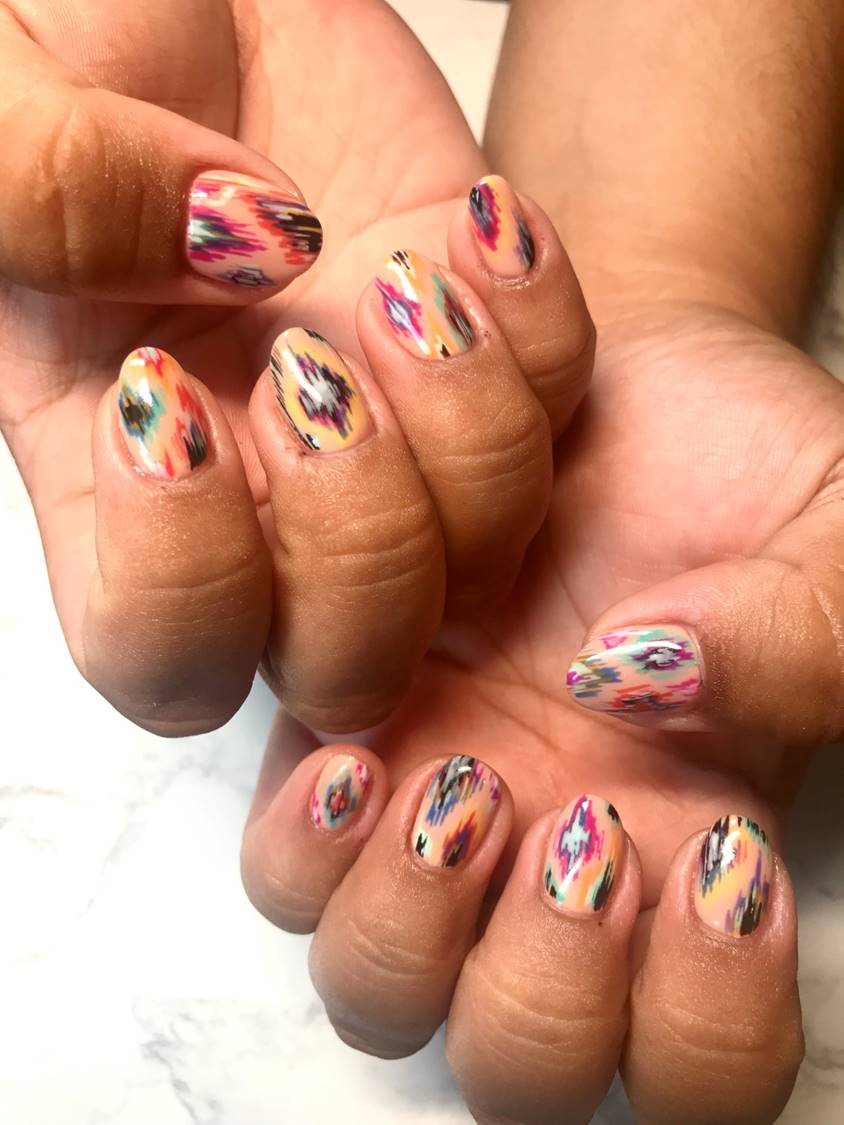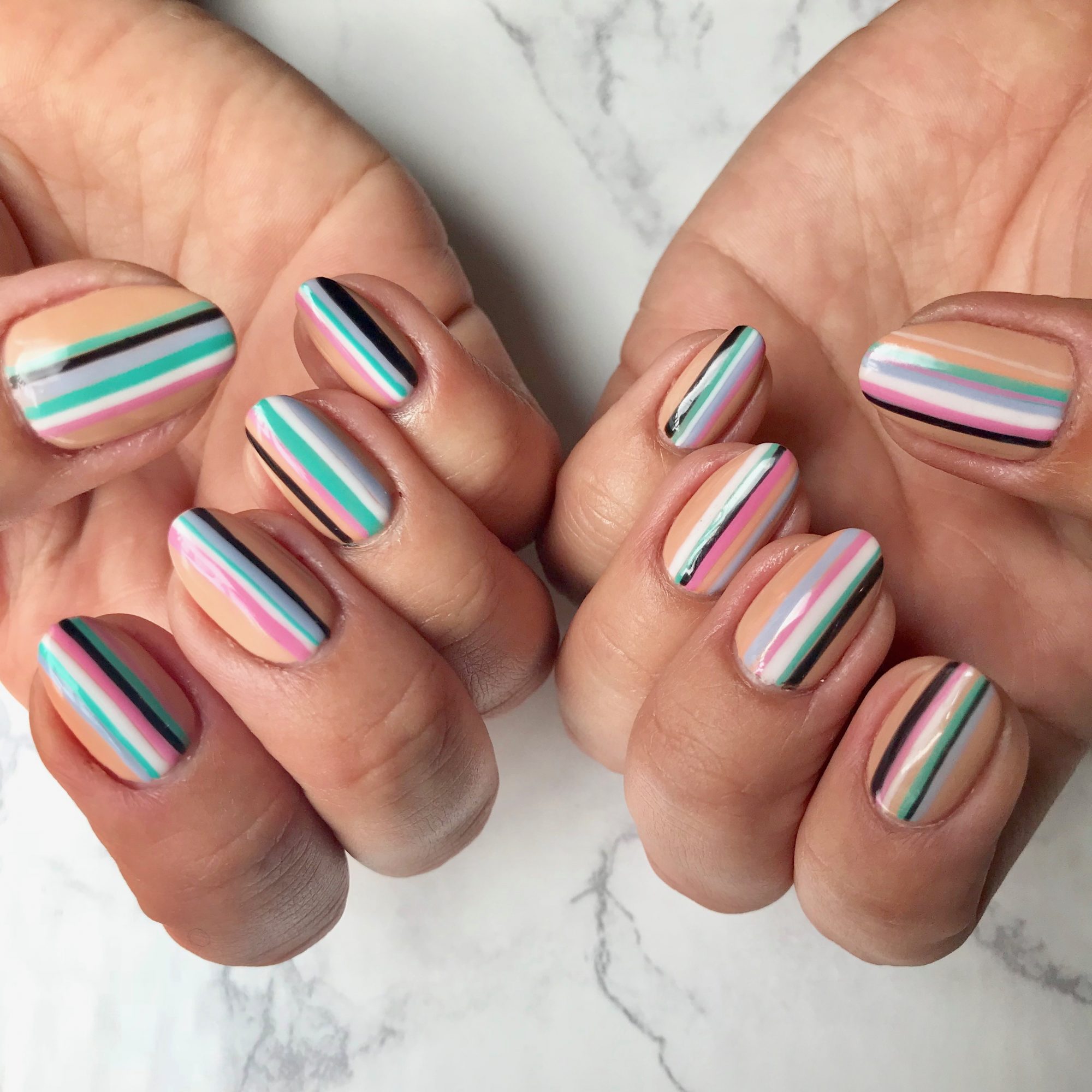 Getting in touch: VoyageChicago is built on recommendations from the community; it's how we uncover hidden gems, so if you know someone who deserves recognition please let us know here.