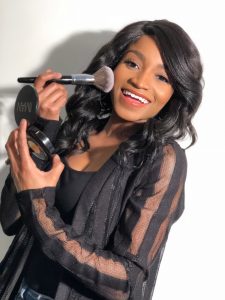 Today we'd like to introduce you to Kayla Boddy.
Kayla, please share your story with us. How did you get to where you are today?
I truly began my journey in beauty when I went away to college. In high school, I was only allowed to wear makeup to our school dances. As I matured I developed a true love for anything regarding beauty and fashion and at that time, I would call it an extreme hobby of mine. However, growing up, I always had in my mind that I would work in the field of criminal justice and more specifically become a lawyer. I went to Lewis University for four years and received my bachelors in Criminal Justice; however, it wasn't until the middle of my junior year I realized that my love for makeup wasn't just a hobby. I was the student on campus that did all the party people's makeup when they went out. Everything just clicked and I wanted to turn this into a career.
As you could imagine, my next concern was how do I tell my parents I no longer wanted to become a lawyer but I wanted to become a makeup artist. Fear, nervousness, and being looked at as a let down began to creep it is way into my mind. Fortunately for me, I was engaged to a young man who is now my husband and has always been very supportive of me. He gave me sound advice on how to tell my parents and when I broke the news to my parents to my surprise they took it well but insisted since I was just shy from a year and a few months away from graduating that I finish school and when I was married whatever my husband and I hearts desired to do that was our prerogative. Fast forward, just a year into our marriage I was pursuing my hearts desires but only as a part-time makeup artist. I knew that I wanted to make a career out of doing makeup and I wanted to do it full time but I had no clue as to what that looked like, how to do it, and if it was even possible.
As a Christian woman, I did what only I knew to do. I went to my Heavenly Father in secret and shared with him my hearts desires and asked him if it was in his will to provide a way for me to pursue becoming a full-time makeup artist. Within a few months, I had the opportunity to come across a well know artist and esthetician in the industry by the name of Nicole Richardson and she poured into me everything she knew, became my mentor and gave me opportunities I had never had. My mentor saw how serious I was about making this a career so she encouraged me to go to aesthetics school to become not only a makeup artist but to be a licensed esthetician and this would provide me with the knowledge I needed but also act as another source of income. I prayed about it and discussed things over with my husband and God provided us with a way for me to be able to go back to school the following year.
Finally, after 11 months of aesthetics school at Universal Spa Training Academy & taking my exam, I became not only a makeup artist but a licensed esthetician. Through my entire journey of a makeup artist and licensed esthetician, I have been completely self-employed and I am happy to say still to this day I am self-employed and am blessed enough to be able to pursue my business full-time. My hope in the future is to build meaningful & life long relationships with others and if possible hire others to take on certain tasks for me to lessen some of the load that I currently do so that I can focus on other avenues I would like to pursue in my business.
Overall, has it been relatively smooth? If not, what were some of the struggles along the way?
Whew, chile, a smooth road, not at all and looking back at everything, I wouldn't have wanted a smooth road, honestly. Going through the confusion, nervousness, ups, and downs to get to where I am today strengthened my faith in Jesus Christ, built character and allowed me to come across some amazing people and opportunities. I struggled with whether to continue my pursuit of becoming a lawyer because I had never heard of someone making a career as a makeup artist nor did I know how that looked. I liked the field of study I had chosen to get a degree in but my love for makeup and beauty over all trumped that completely.
When I decided to follow my heart, my next obstacle was how do I bring this news to my parents who have worked so hard to provide a way for me to go to college and at that a private (very expensive) university. I never want to disappoint my parents or make them feel unappreciated so I struggled with do I make them happy and pursue what I told them I was going to do or share with them my new career choice and pray they would support it. Another obstacle of mine was overcoming myself, my mind, my lack of patience etc. and this is a daily practice of mine till this day. I can be extremely hard on myself. Compared to where I was when I first started my career of entrepreneurship I have grown tremendously and I will continue to keep growing. In addition, to overcome myself, I had to realize I can't do anything within in myself only God can because he is the author and finisher of my faith and life. So when I recognized that and made the decision to devote more time to him and studying his word to develop a relationship with him many things came into perspective for me as a woman of God, a wife, my duty here on earth and for my business. When I was in high school there was a phrase that I learned and has stuck to me like glue and it is "Trust the process."
My advice to women and those who are just starting their journey is too "Trust the process!" Your journey and the process you take to get to where you desire will not look like your counterparts but will be unique to you. At the beginning of the journey, there will be trial an error and that is okay as long as you learn from those experiences. My husband shared with me when I was trying to rush the process instead of trusting and enjoying the process was this is the time while my business is small to make all the mistakes I need to and learn from them now so that in the future when business is slightly bigger, I can bypass many of the hiccups I encountered when I was a smaller business. Overall, enjoy your journey all of the good and bad because from those experiences you will be able to share your story one day with someone and you will be speaking to them whether it be for the current time they are in or there future.
In addition, if and when you can to build meaningful relationships with people in your industry and outside of your industry. Lastly, as a believer, my advice to you would be to know that with God anything is possible as long as it is his will and in alignment with his word. God Bless!
Please tell us more about your work, what you are currently focused on and most proud of.
I am a licensed esthetician and professional makeup artist. I specialize in providing results driven facial treatments with the use of advanced medical grade professional products. I also specialize in bridal, special events and clean beauty makeup. I am known for delivering a relaxing atmosphere in addition, to providing an awesome educational and fun-filled experience. My clients love that they can connect & trust me to deliver exactly what it is they are requesting and also know that if what they want isn't going to be compatible for them I will be honest with them as well as educate them on why and also encourage them to not only take my word for it but to go there on research to ensure I am correct. At B-Unique Beauty, I stress to my clients that we are a team and as a team, we each have to do our part. My facials clients love the results they achieve in just one treatment and as a result, they are eager to return for another treatment. My makeup clients love how naturally enhanced their features are and appreciate the way their skin always looks natural and radiant.
Overall, I believe my clients appreciate my confidence, my vibe, and that I provide not only a service but ensure their experience is one to remember because of how I have connected with them on a personal level. As a brand and service provider I am most pleased with how consistent and driven I am and no matter what; I will never give up but continue to build my brand on a solid foundation and that is having God at the forefront. As a result, my clients see, appreciate and respect that and I believe that is what sets my business apart from others in an overly saturated industry; I choose to walk and with the help of God to stay in my lane and what he has for me.
Who do you look up to? How have they inspired you?
First and foremost, my mom. I enjoyed watching her put on her makeup as a little girl. My aunt Pamela who passed away to breast cancer years ago was also a major source of inspiration. Her hair always stayed fly and her makeup was always simple with a nice pop of color on the lips. I believe her go to lipstick was a nice light brown with a pop of gold lipgloss in the center of her lips to add that extra dimension and illusion of a plump pout. I would like to also add my mentor Nicole Richardson. Her work is amazing but most importantly she is an amazing individual.
Contact Info: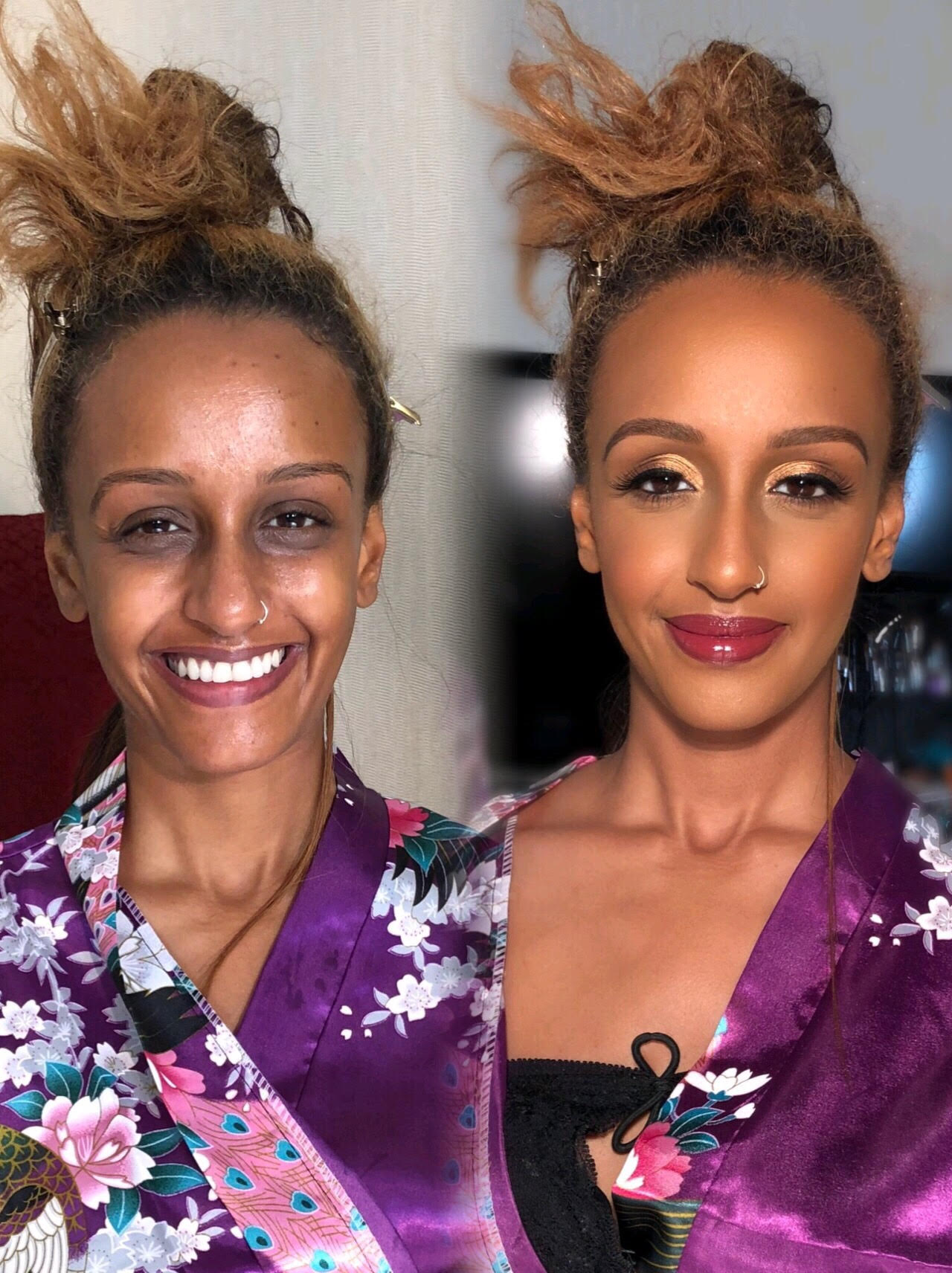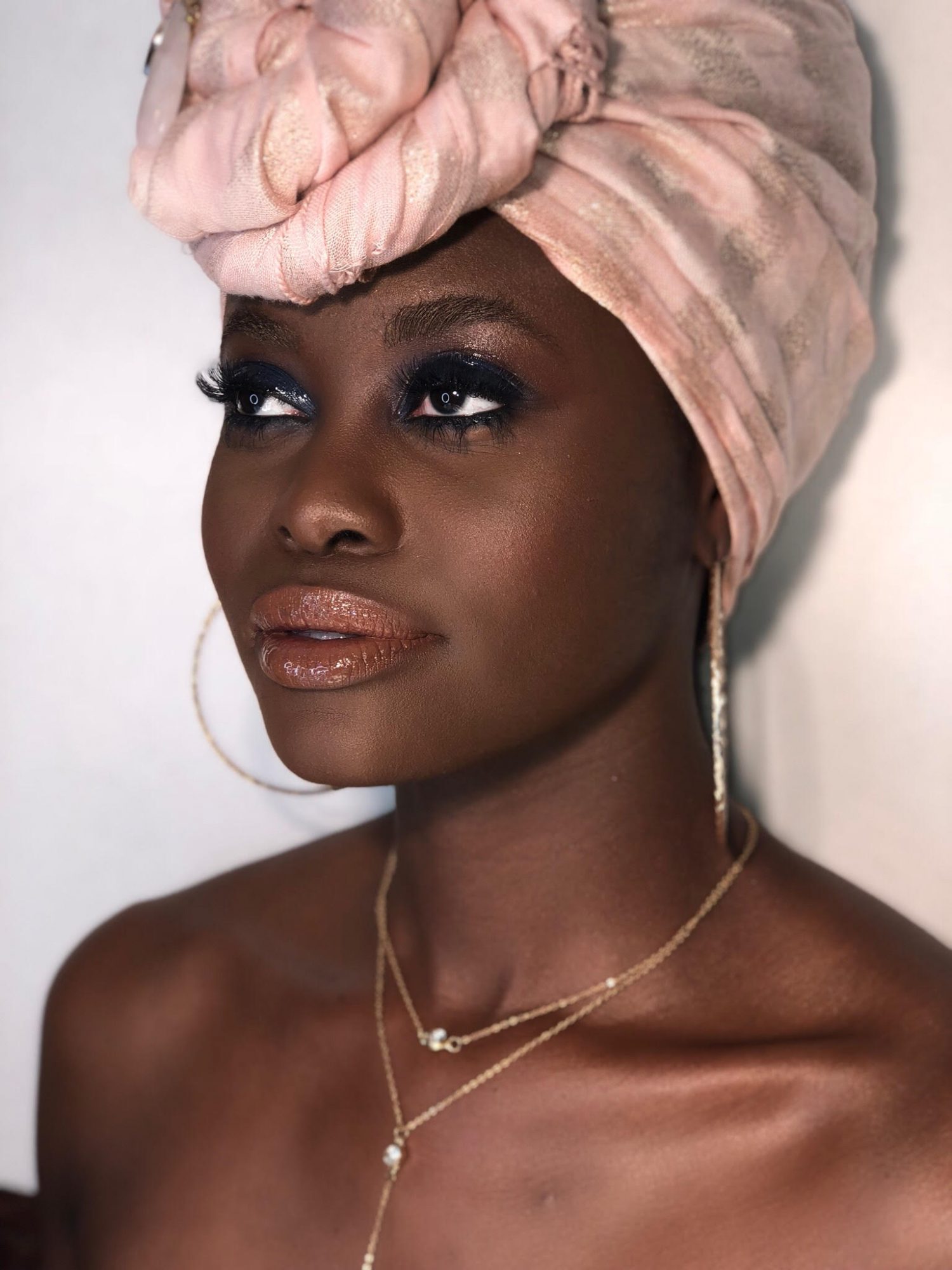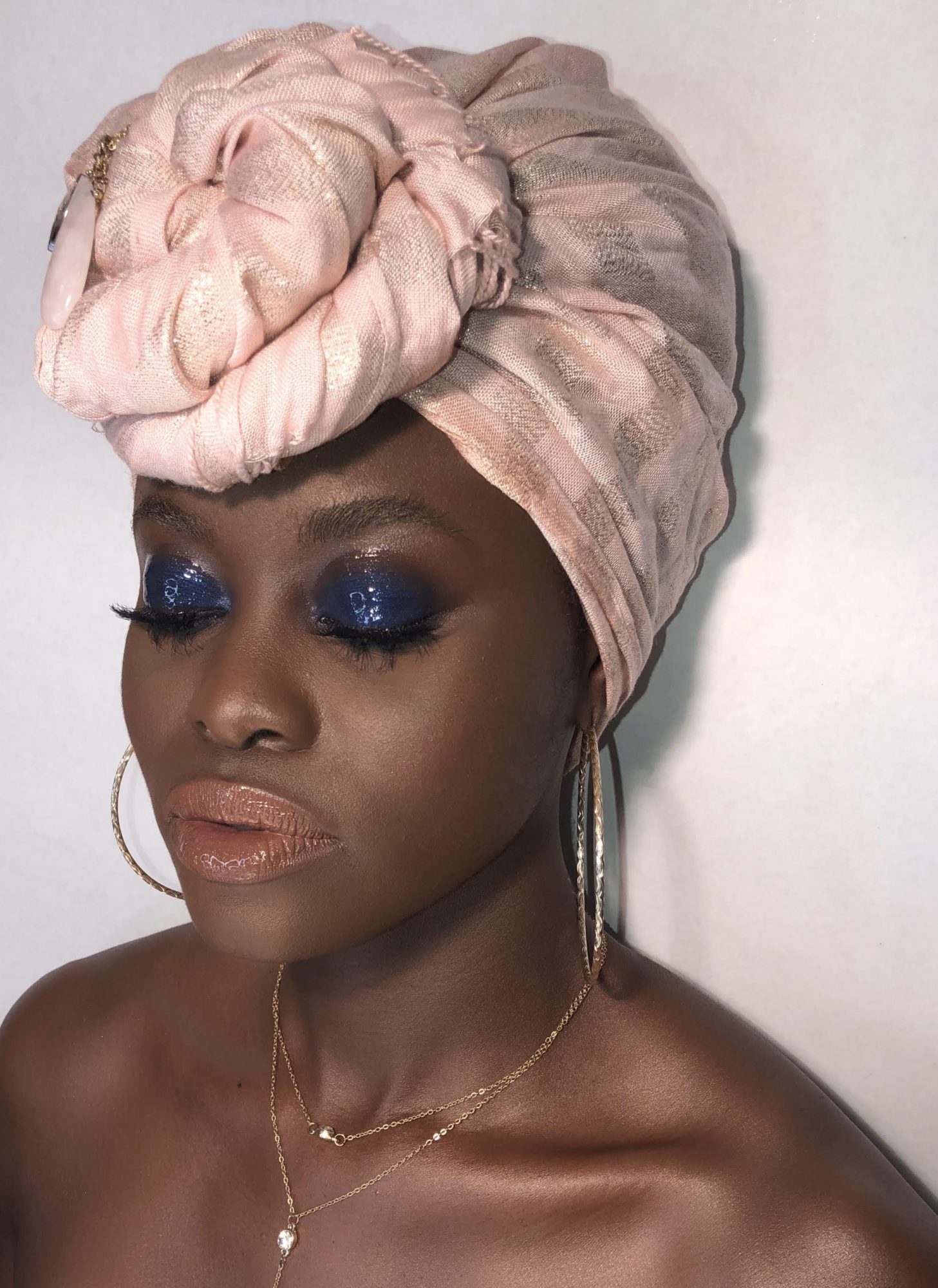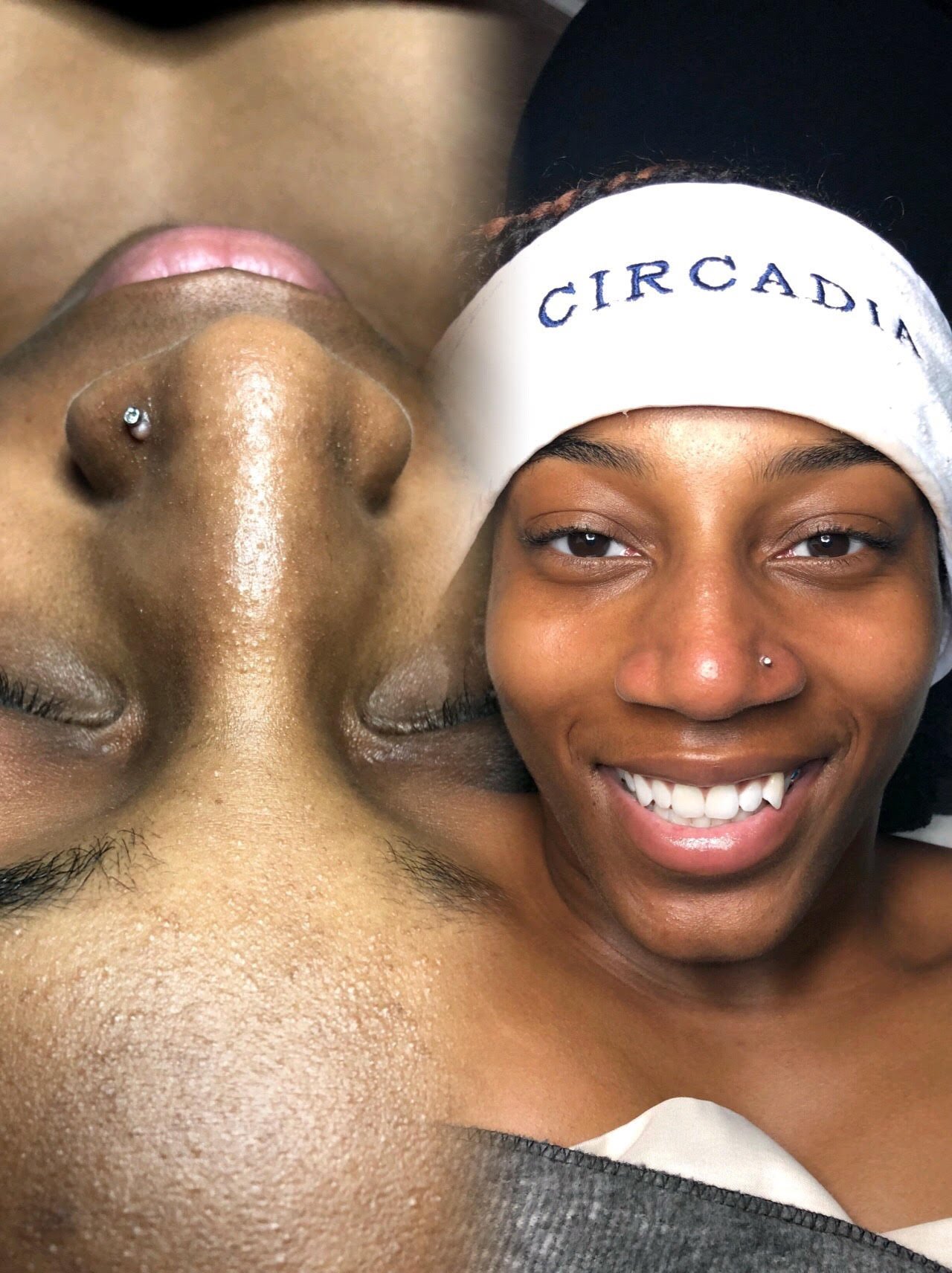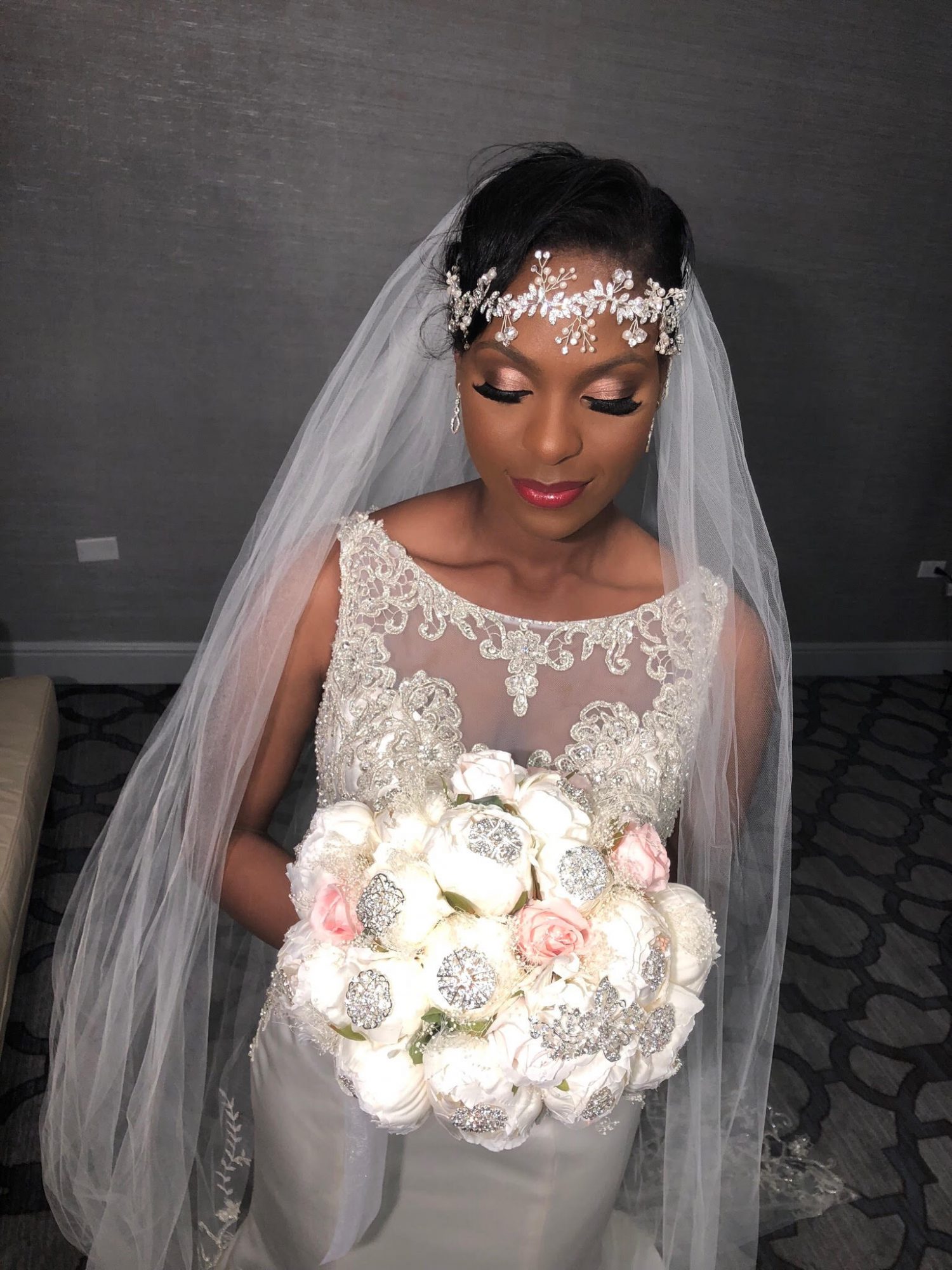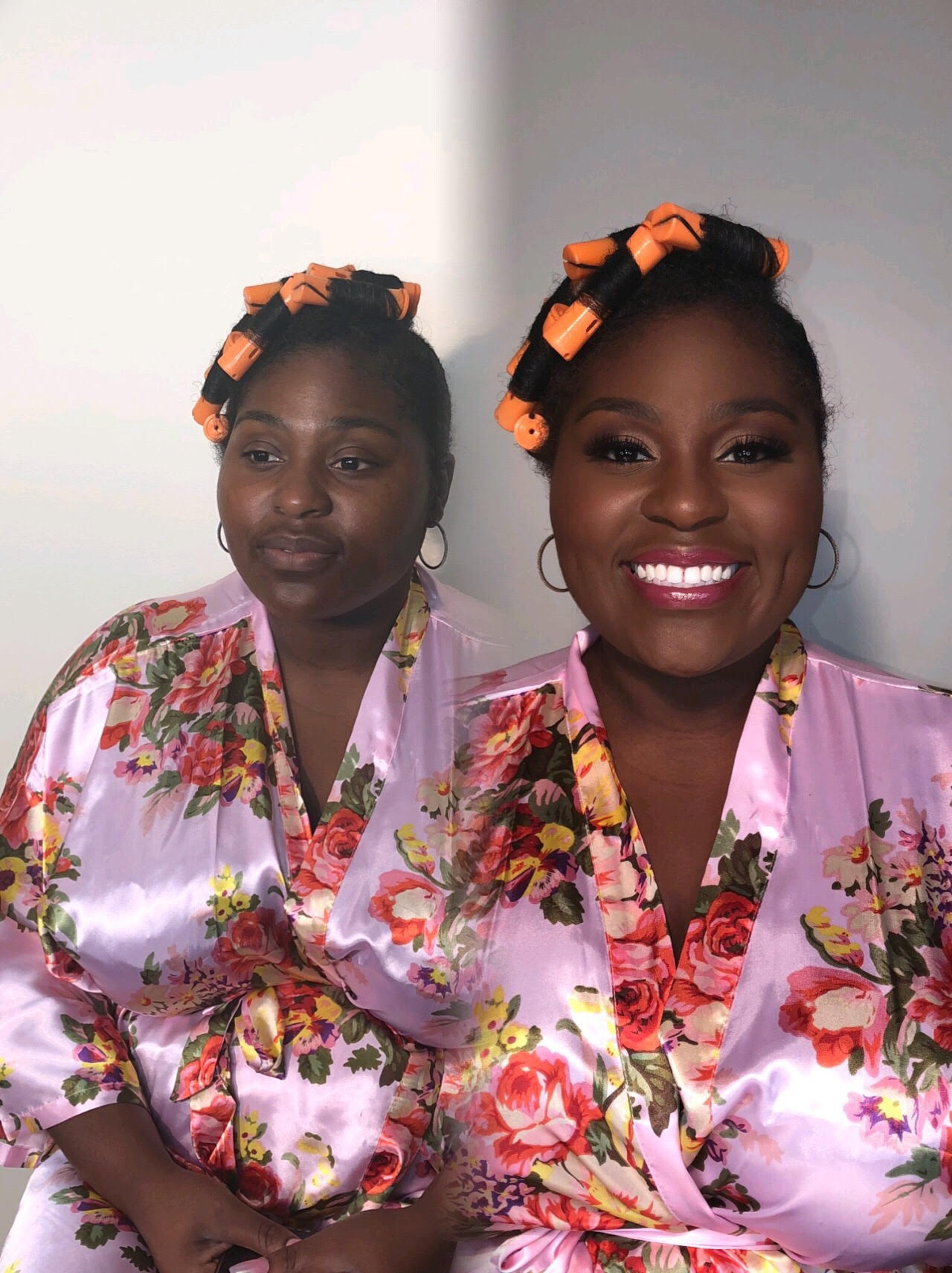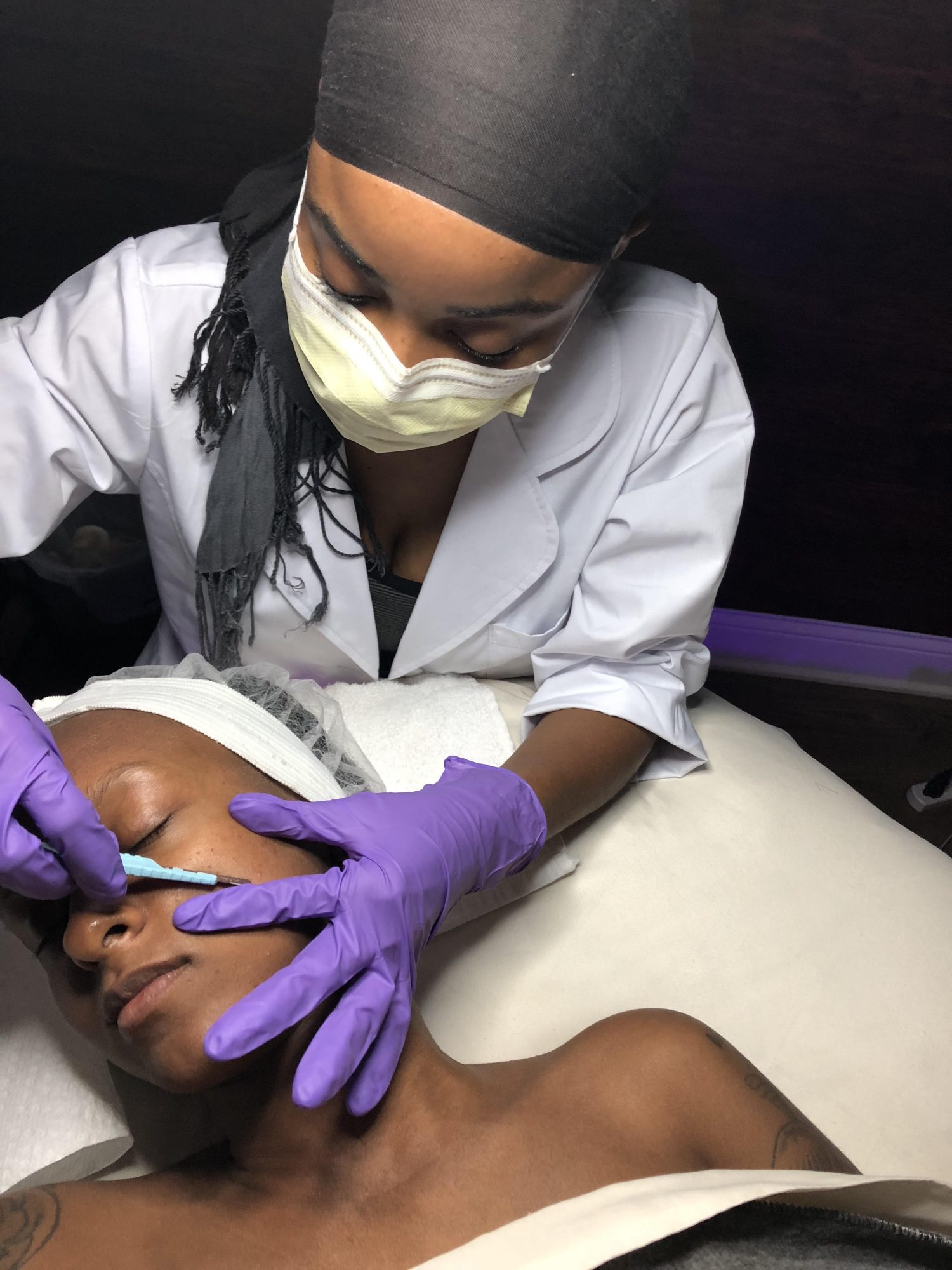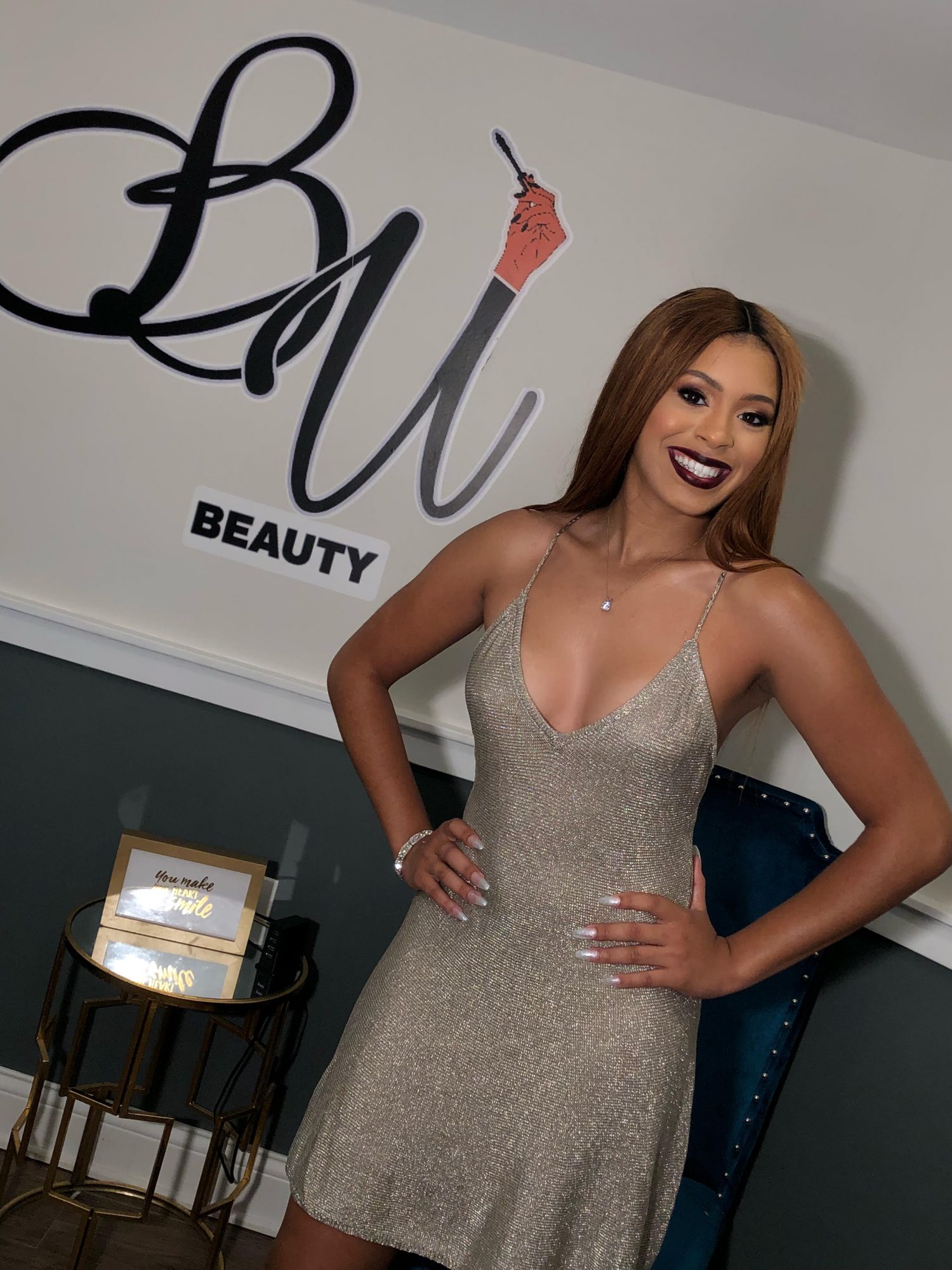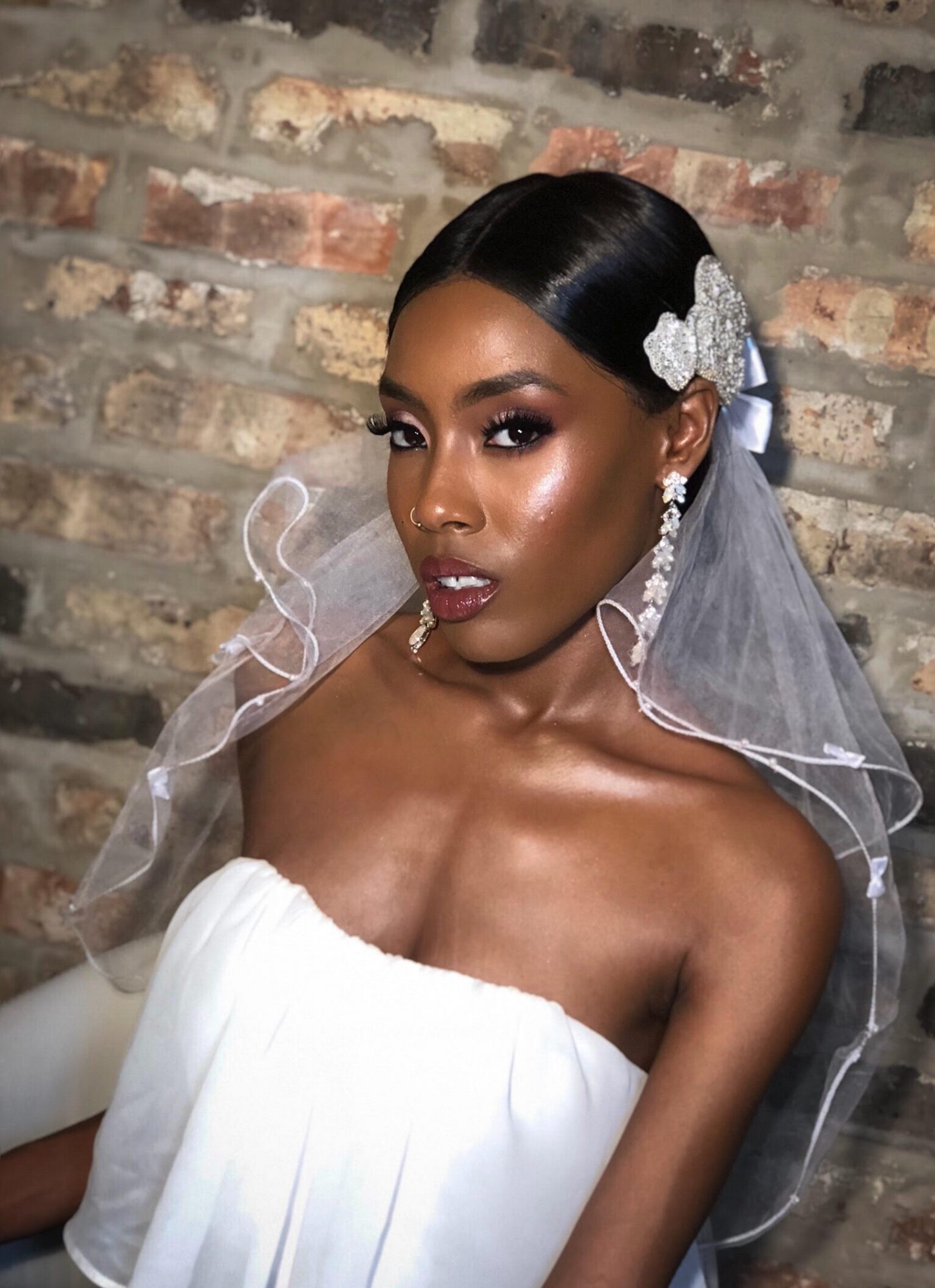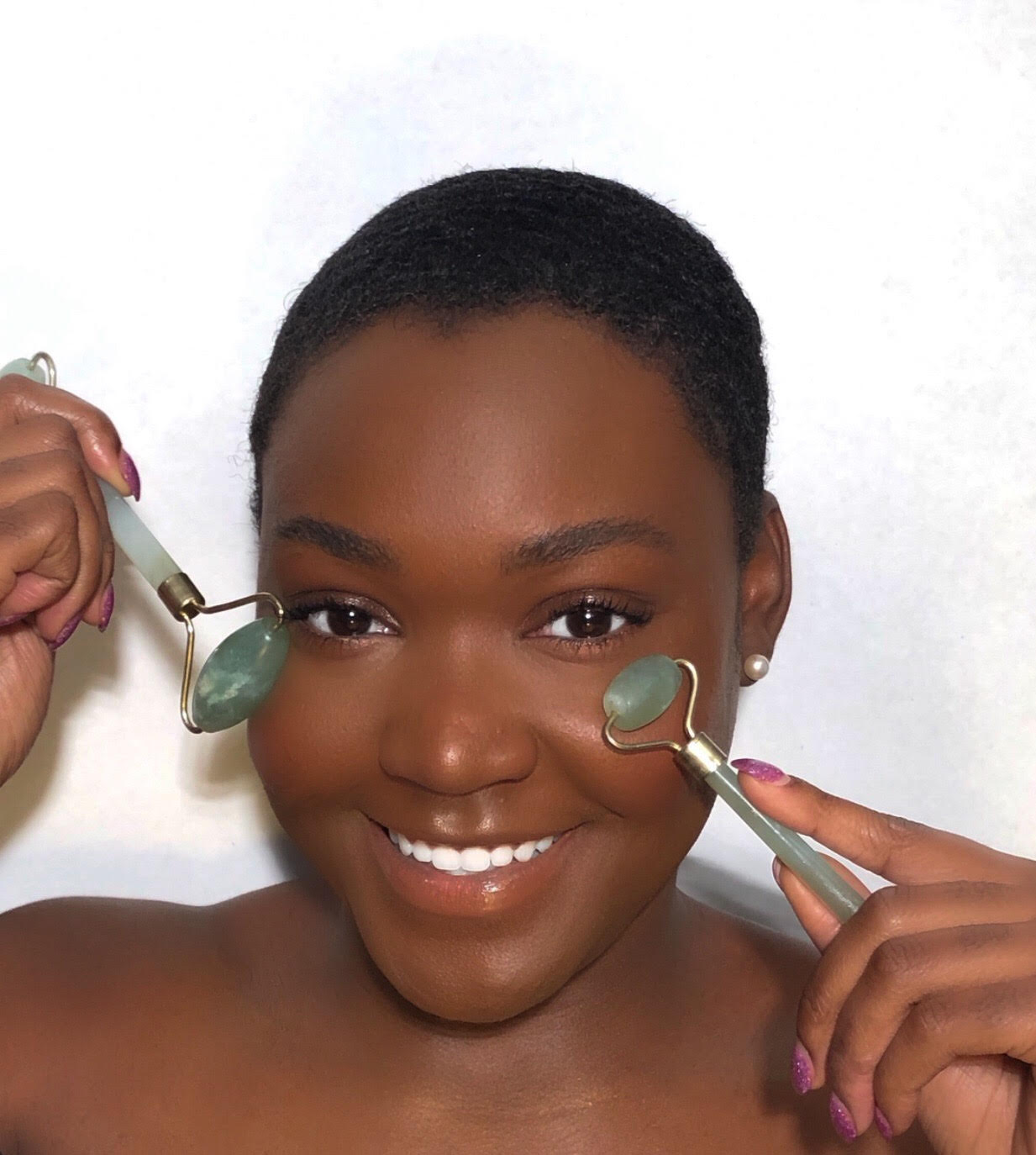 Getting in touch: VoyageChicago is built on recommendations from the community; it's how we uncover hidden gems, so if you know someone who deserves recognition please let us know here.