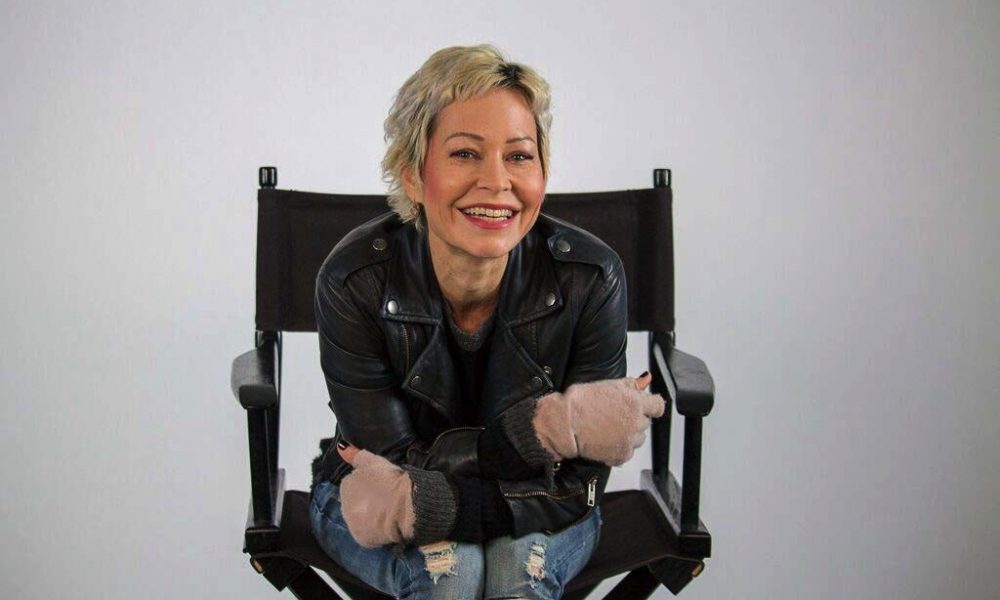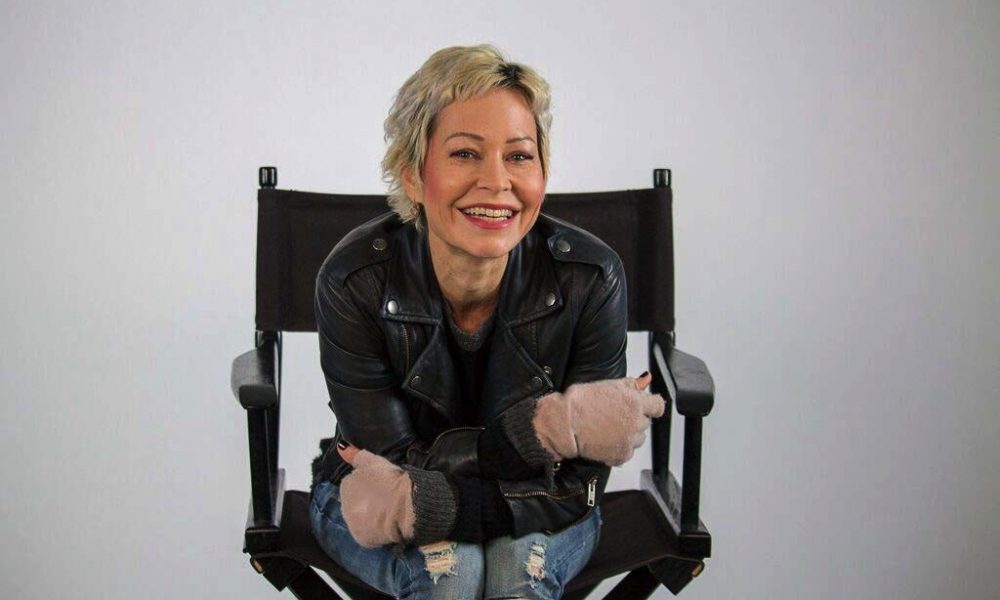 Today we'd like to introduce you to Jennifer Greenhut.
So, before we jump into specific questions about the business, why don't you give us some details about you and your story.
Basically, growing up in NYC, I was an Olympic level gymnast, training 5 hours daily in high school, and then a scholarship to UCLA. I fell in love with yoga 10 years later, so I started teaching in 2001, along with pursing a singing/songwriting career… the point I am making, however, is that I was NEVER sick. Maybe a cold here and there, but that's about it! In December, 2016, I was diagnosed with Stage 4, Triple Negative, breast cancer, and I was SHOCKED… I mean, I had regular yearly mammograms, doctor check-ups yearly, and was very in shape and very active. Unbeknownst to me, however, I had the BRCA 1 gene, which ultimately led to my diagnosis. After 6 rounds of chemo, a double mastectomy, 6 weeks of radiation, and 2 more surgeries, I am now cancer free and feeling back to my normal, healthy self. 🙂
So, from Triple Negative, Zero Negative was born. I had wanted to turn my very negative situation into a positive one, and saw this as a sign from the universe to fight for myself and for others facing this horrible disease. I started chemo in January, 2017, I was deemed cancer free by April, 1017, which proved to me AND my doctors that having a positive mindset and the proper treatment were 2 major components in my 'beating' cancer. So, my initial goal with Zero Negative was to promote Love and Positivity into the universe through fashion and beauty, while raising money for cancer research. A tote bag that said LOVE was designed with my friend, Orit Mesica, and we manufactured a limited amount of bags to test out the market. The 250 bags sold out in a month, so today, I am in the process of manufacturing a lot more, along with other various items, all in line with one goal… to promote love and positive vibes into the world, AND find a cure for cancer… and THAT is my story! 🙂
Has it been a smooth road?
I have to say, which might sound strange, that the smoothest part of this road so far was going through Stage 4 cancer ?! I had the best team of doctors at UCLA, and even though chemo was really rough, I lost all of my hair, and was very fatigued for 6 months, everything went according to plan. And I was lucky, I think, because I felt okay to work during chemo, so chemo didn't shut down my life. In addition, I loved all my wigs for all of my moods, my skin was glowing in a way I never saw before, and it felt like I was going through a mid-life cleanse and all the 'bad' cells were being killed off and all the 'good' cells were staying 'good'. Lastly, I didn't have any complications with all 3 surgeries, AND, radiation was a piece of cake. So, surviving cancer was easy! It's now, building a brand and a business, that seems tough… however, I feel blessed in finding the 'right' people to help Zero Negative grow, and I believe in all the products we're developing so much, that I just need to have a little patience and confidence to see it through. The one advice I would give to a woman just starting their journey, is to come from a place of passion and love, not from a need for money or need for power. And to be open to other ideas that come from other people, even if they might differ a little bit. The key for me is surrounding myself with people 'smarter' than me, and people that I respect and trust. Running a company is such a huge endeavor, and it is so much better having a partner/team, than it is to do it alone… that and having PATIENCE! Rome was NOT built in a day! 😉
So let's switch gears a bit and go into Zero Negative story. Tell us more about the business.
I am very proud of developing a company from a very personal situation, one that was very scary and life changing. My goal was always to make my cancer diagnosis turn into a blessing for my life, and I think that's exactly what happened. And, Zero Negative, it's just beginning, but the goal is to help people get through challenging times, especially cancer, with an attitude of hope and acceptance, instead of restistance and anger. If I can make products that put a smile on someone's AND help them embrace a more positive perspective in order to change their lives for the better, well, that is what Zero Negative is all about. And with each product sold, my goal is to raise enough money and awareness to find a cure for cancer. I believe medecine is so close to figuring it out, and I want Zero Negative to be able to help the doctors get to the finish line. I personally love all of the products we're developing, but I am most proud of Zero Negative because of it's ability to give back and hopefully make a difference in the fight against cancer.
Are there any apps, books, podcasts, blogs or other resources that help you do your best in life (at work or otherwise)?
1. Audrey Hepburn… she was so full of beauty, grace, kindness, and talent, and wanted to help the world by participating in the fight against world hunger. I loved her movies and her acting, she was so full of class, but it was her giving nature that is very inspirational to me. 2. Anne Frank… I will always remember one of her quotes "Despite everything, I believe people are really good at heart"… that hit me so hard as a child, thinking this child was so young and was surrounded by such evil and hate, and yet she still tried to make the most of her life in a horrific situation. 3. Maya Angelo… is someone very inspirational to me because she is such a prolific writer and with her writing, she has been able to affect the world.
Pricing:
Contact Info:
Website: Www.shopzeronegative.com
Phone: 310-490-0365
Email: shopzeronegative@gmail.com
Instagram: @zeronegativeofficial
Facebook: Zero Negative
Twitter: Zeronegative123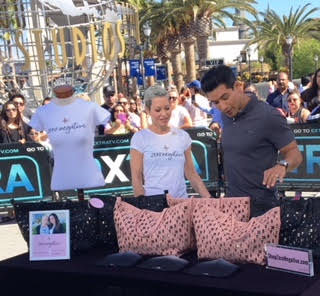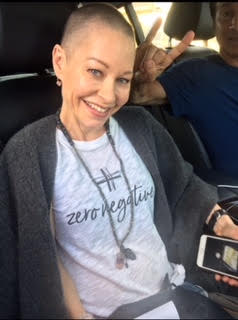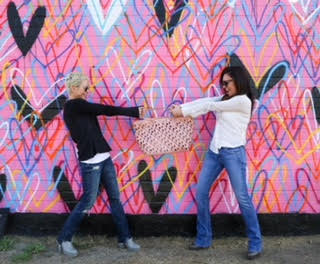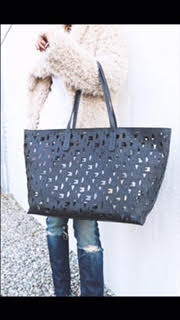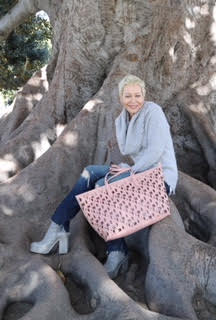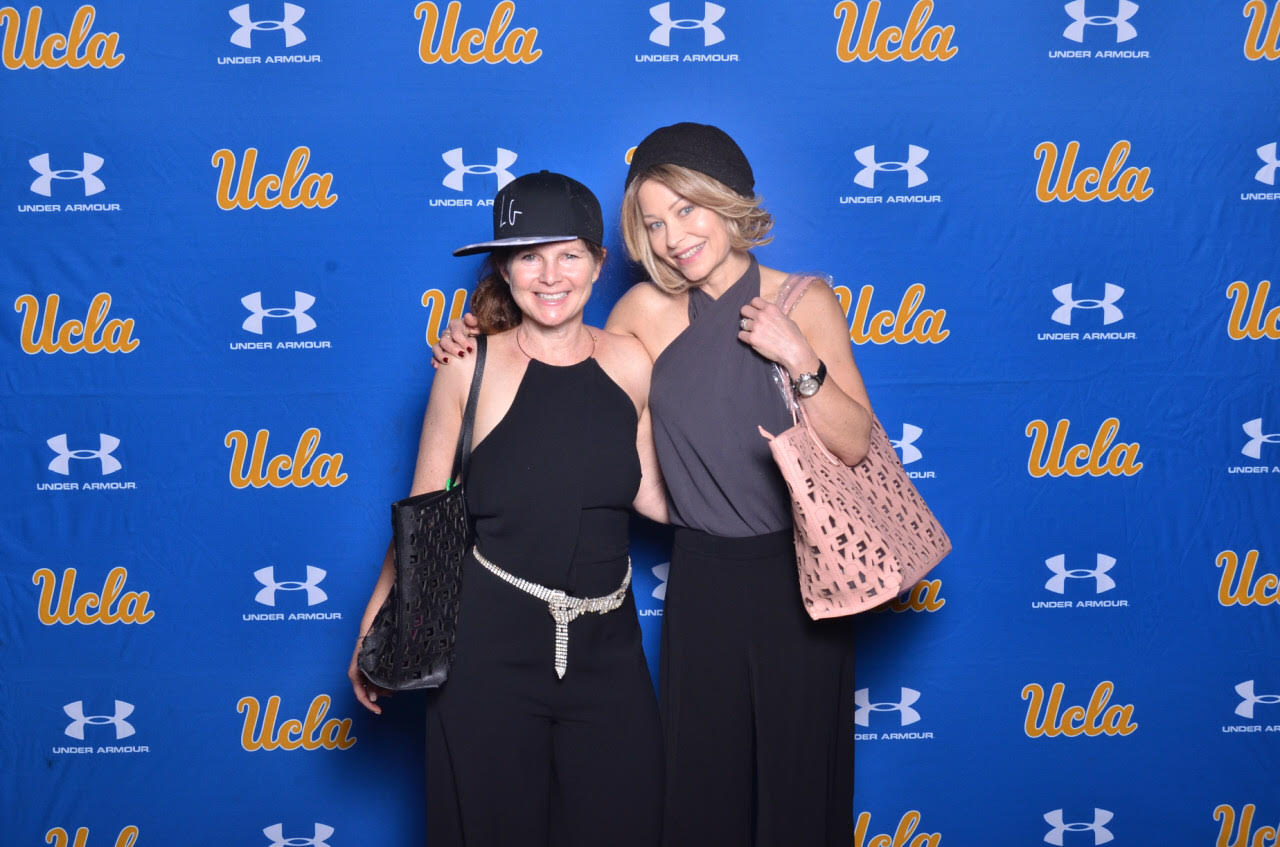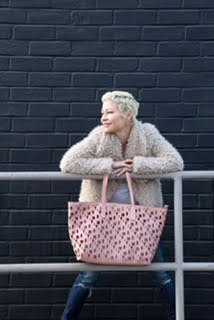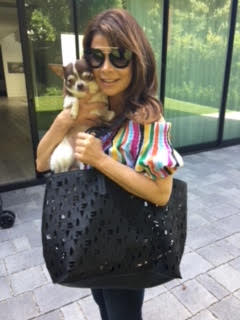 Image Credit:
Orit Mesica, Paula Abdul
Getting in touch: VoyageChicago is built on recommendations from the community; it's how we uncover hidden gems, so if you know someone who deserves recognition please let us know here.