Today we'd like to introduce you to Sungjae Lee.
Sungjae, we'd love to hear your unique story and how you got to where you are today both personally and as an artist.
First of all, I think there is nothing unique in the 21st century. We experience and feel in a similar way as we live in the same time and space. Nevertheless, if I can share my story, I was born and raised in a Catholic family in South Korea, aside from six years in the US for my father's study when I was little. Growing up as a gay male in a sexually-conservative, and even homophobic background, gave me ambivalent feelings. What I mean by ambivalence refers to the personal and social struggles I have gone through as a social minority that lead me to think critically, make socio-political artworks, and engage in social discourses.
In my teens, when I realized that I am interested in men, I did not have any resources to help me understand myself. I even missed the chance to proudly come out to my parents because they secretly figured out my sexual identity and denied it as a phase. Art was the only way I could truly express myself. Although my first art practice was very formal and traditional, such as preparation of the university entrance exam and required classes in Sculpture department at Seoul National University (SNU), I could feel freedom and confidence whenever I created artworks.
My concentration on medium has changed from sculpture to relatively new forms of media since after my junior year when I first took mixed media classes. Contrary to sculpture, which eventually exists in a tangible form, I learned many different kinds of immaterial and unconventional media such as installation and performance. I experienced the feeling that I am finally using the correct media to express my interests in gender/sexuality and deliver my messages on marginalized existences. I also took part in a school organization called QIS (Queer in SNU) and promote human rights issues on campus with LGBTQIA friends. I was also a member of the theater group Bjung Society, named after the Korean concept of bjung which is used for denoting the lowest class of people. In the role of stage and video producer, my crew and I created several pieces about social outsiders and presented them to the public.
Learning about the progressive spirit of art movements and activists on and off campus awakened in me the realization of the influence of art on the public sphere and the social responsibility of the artist. I have strived since to become a socially-engaged artist. It is with these experience that I could produce my live performance pieces "ppikki project" and "Fringe" series in both my bachelor's and master's studies.
We'd love to hear more about your art. What do you do and why and what do you hope others will take away from your work?
I probe the relationship between societal fringes and center through performance, installation, text, and video. Mainstream, normativity, stereotypes. These are all that I refer to as the "center." On the contrary, "fringes" are hardly recognized because they continue to be overshadowed by the center. I create artworks that shed light on those marginalized existences and wake up people to recognize them. To instigate the formation of social discourses, I temporarily and alternatively transform myself (my body, behavior, and appearance) into other figures such as a male staff of a nightclub (ppikki), an immigrant abroad, and a mother in a patriarchal society.
My current practice is more focused on the center, especially images of masculinity in mass media. I discuss my personal desire and resistance toward these images through my performative artworks. As a gay Asian who has a skinny body, I experience a tension between becoming a desirable, visible masculine figure vs. embracing who I am as the resistance to a social construct. I balance these two different feelings and build my own notion of masculinity by becoming a personally idealized masculine figure created by harvested hairs and clay, a material that conveys to me an ambivalent feeling: nostalgia for the first art material that I used in my undergraduate career vs. my urge to resist to the concept of traditional sculpture. The white and yellow clay as skin color and the hair as my queer fetish, both function as metaphors for this ideal masculine figure when applied to my torso.
The application of the clay and the hairs on my body allow me to fulfill my desire to be masculine, but the fulfillment is temporary because I let them peel off and fall apart. Sometimes, based on my religious practice in my childhood, I appropriate the structure of the Eucharist to actively skin off the materials. Then, I transform the deconstructed materials, my alternative body parts, into new abstract sculptures such as yellow hairy balls and reactivate them in my next performance. These remnants are not for commemorating my body and my performance, but for working myself in motion and expanding the spectrum of masculinity.
Do current events, local or global, affect your work and what you are focused on?
I do believe that the role of artists has been suggesting a new vision to audiences through a language of art. Artists have questioned how we see, interpret, and digest the world around us. The new perspectives as a result of the artists' questioning in their artworks have the potential to produce a social change. Social change does not necessarily need to be on a huge scale. Also, it does not need to happen immediately. Like conceptual pieces of Felix Gonzalez-Torres, when a small yet inspiring change in vision accumulates, it can instigate the formation of discourses and lead social change.
Since my practice was mainly done in Korea, most of my art was influenced by Korean society: a closeted gay community, a patriarchal system, and a subculture such as the sex industry. I endeavored to shed light on these overshadowed worlds through my works and thus add the value of diversity in Korean society. However, at the same time, I always had to worry about being labeled as a "queer artist" and, consequently, all of my works being interpreted as "queer works." Moreover, I was not technically trained to create performance art in an institution, so my self-achieved experience and knowledge in this media were on the level of an amateur. I was passive to produce any social change because my social and academic obstacles did not allow me to delve deeper into my concentration.
I have felt more freedom to create artworks since I continued my art practice in the US. I could summon my confidence to keep producing socio-political works by expressing myself, my body, my racial/sexual/religious identities more freely than before. However, it was not all about excitement. Since I am distanced from my hometown, I have started to consider how my work can contribute to social change in Korean society. It is frustrating when I hear news about sexual minorities' demonstrations in Korea because I cannot physically be there to support them.
Despite the frustration and occasional doubts about my art practice, I will not stop developing myself as a socially engaged performance artist. The frustration rather fuels me to keep speaking out in the voice of minorities and make us visible through my performances. Furthermore, the spectrum of my art practice has now broadened to include all of the Asian community, not just the Korean society. As I already mentioned, social change does not happen immediately, but I anticipate that all of my artistic activities will accumulate to contribute to the diversity and improve the cultural landscape someday.
Do you have any events or exhibitions coming up? Where would one go to see more of your work? How can people support you and your artwork?
Since my main concentration is currently performance art, the best way to see my work is to come to an exhibition or performance art festival that I am participating in. Forthcoming events will be my solo performances at Oklahomo (end of July) and ACRE Projects (end of August). Both events are not fully fixed, so please keep an eye on these venues.
Since human hair is the main material of my recent practice, the best way to support me is by donating your hair. Of course, I could get a bag of hair from a hair salon. However, I want to collect hair by offering my own service (haircut or body hair shaving) as performative gesture to share the intimate experience with participants. So, if you need any kind of service, please contact me!
Contact Info: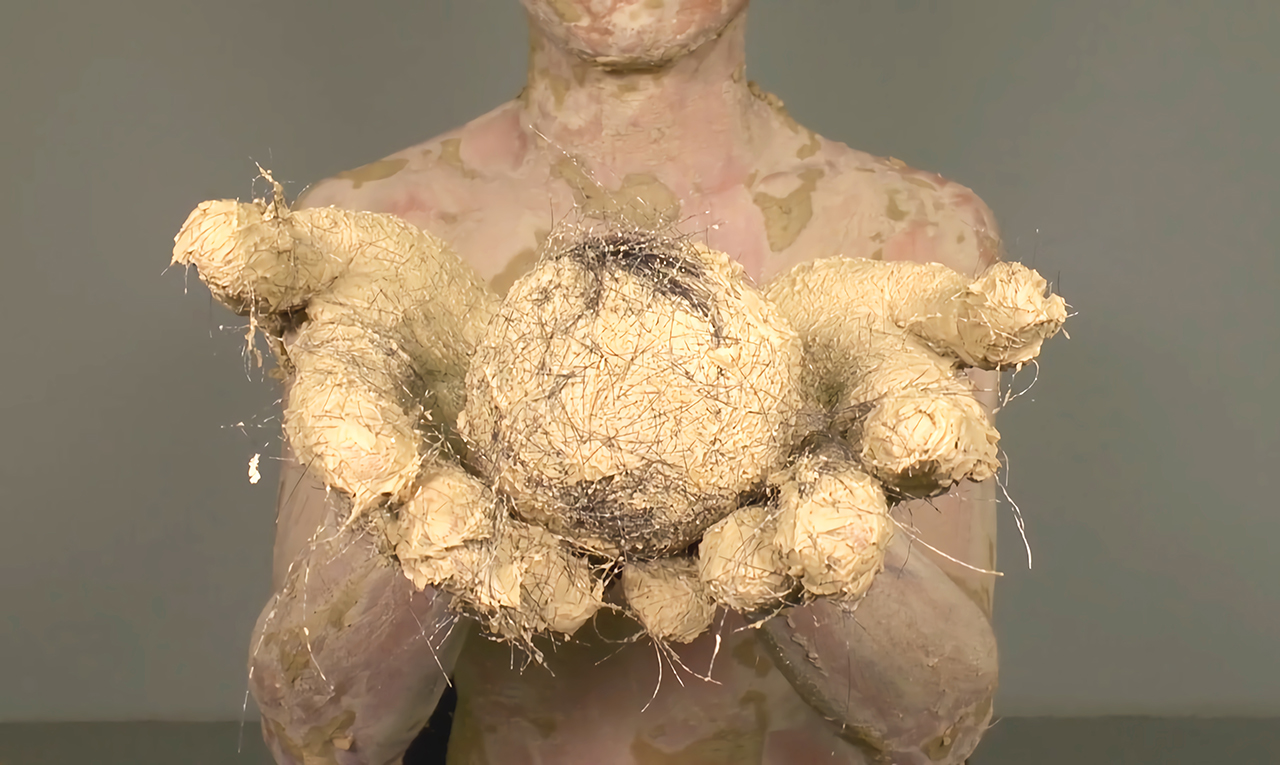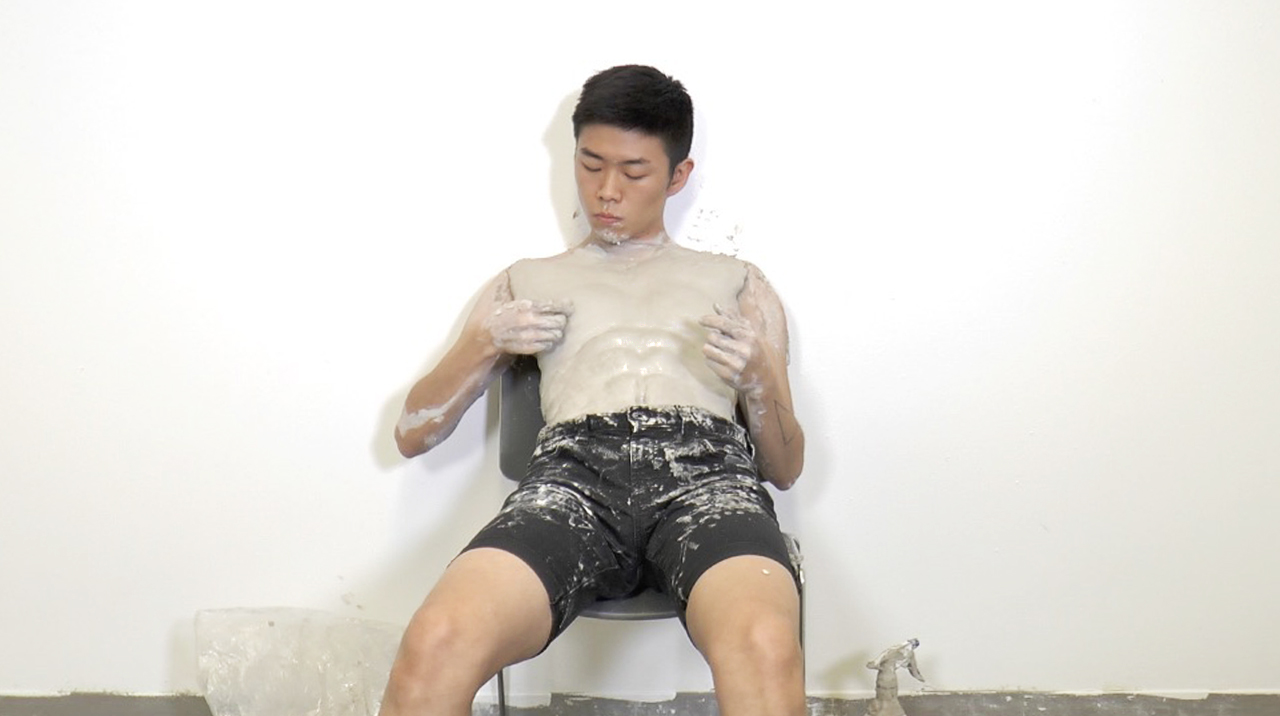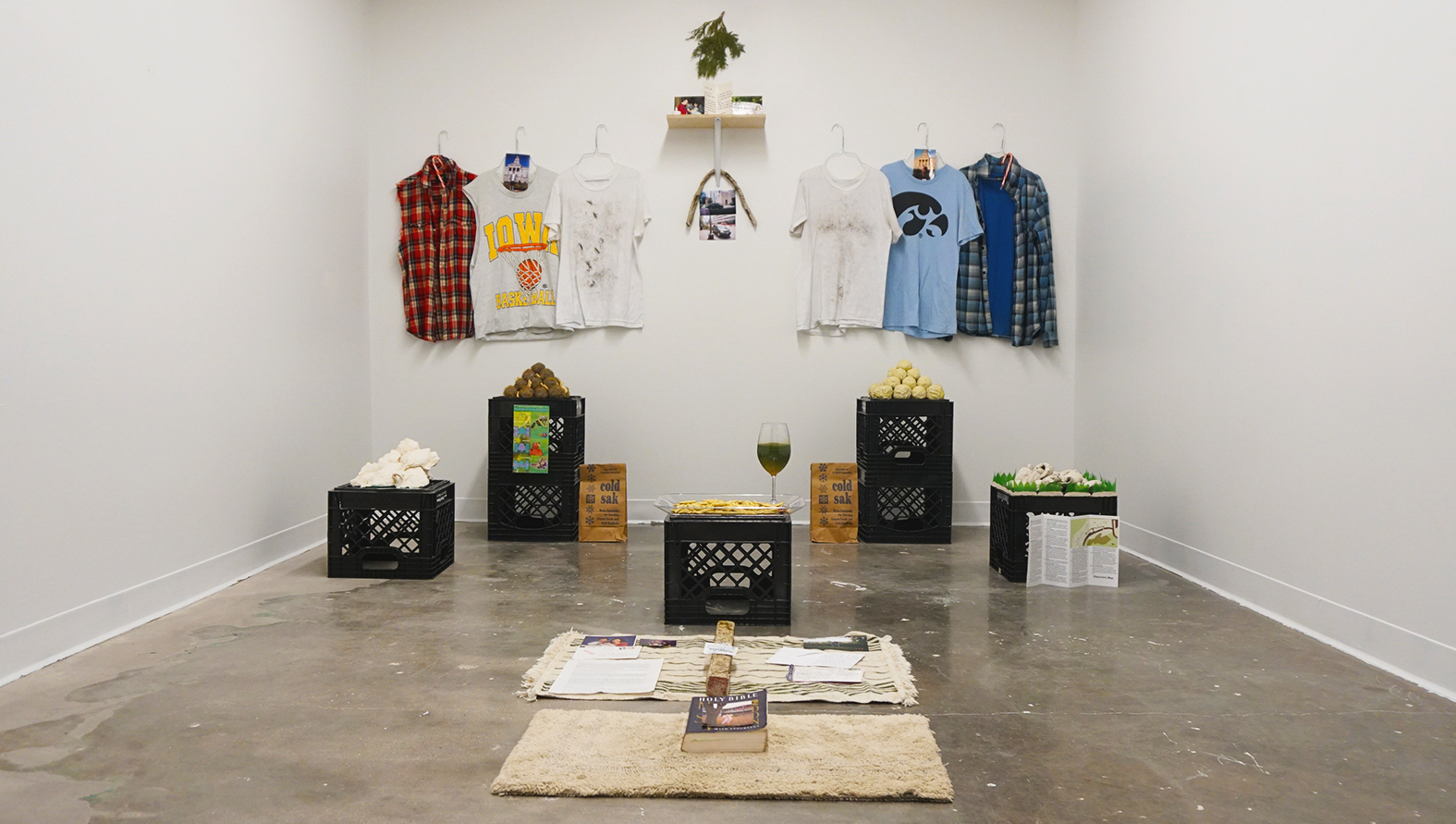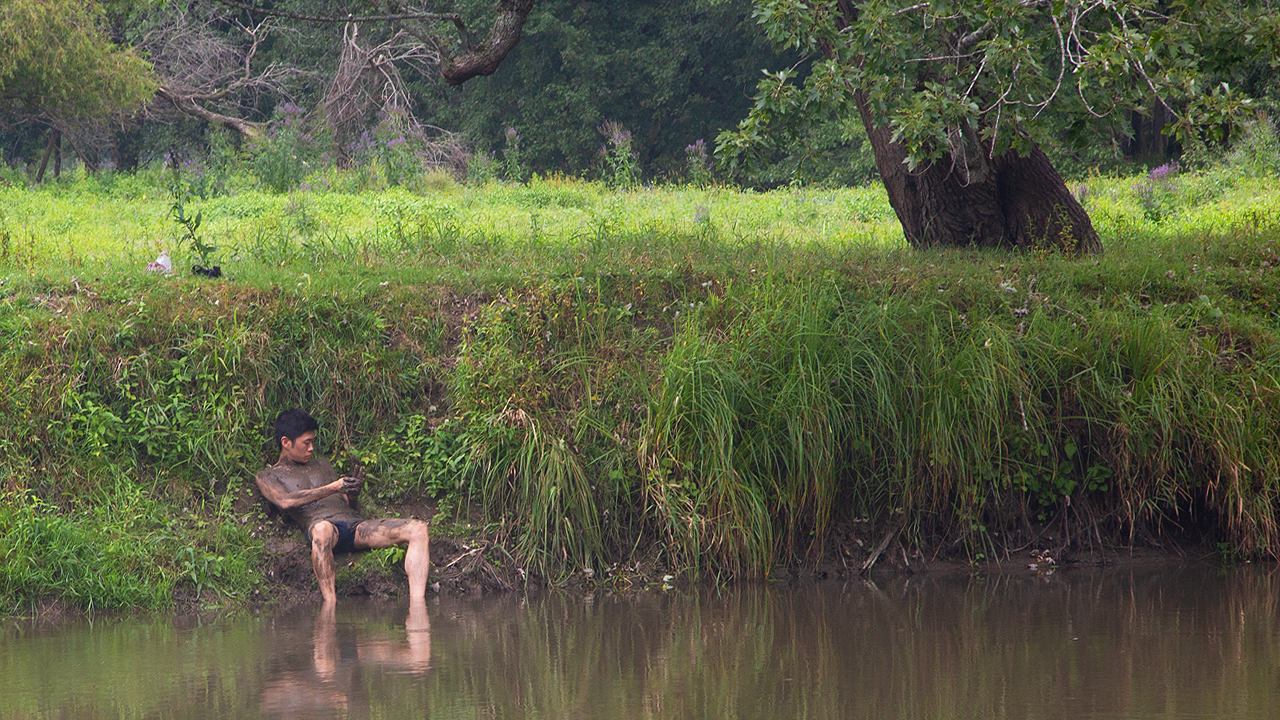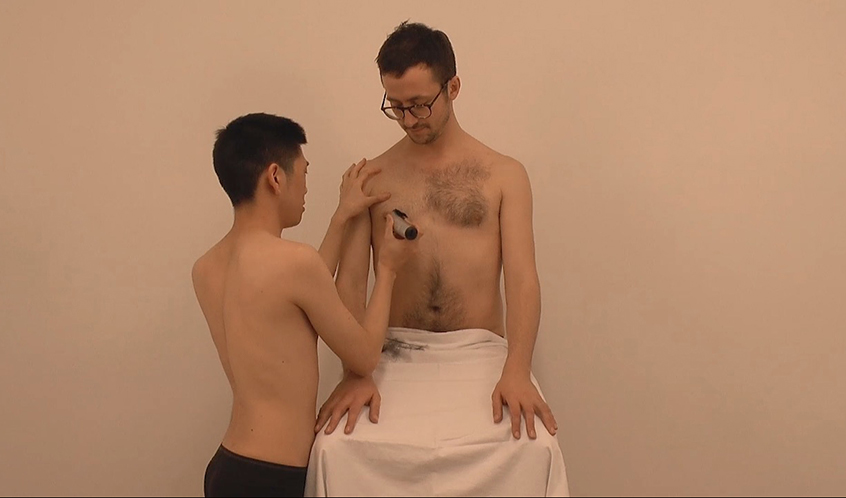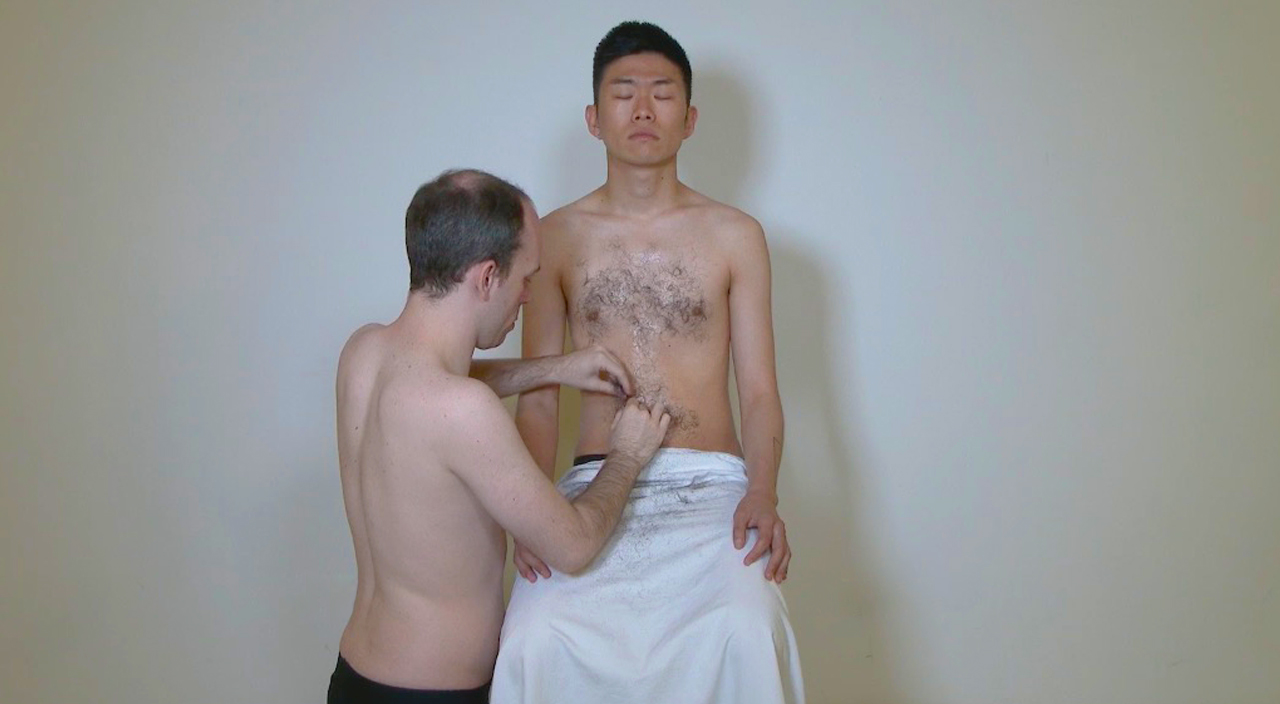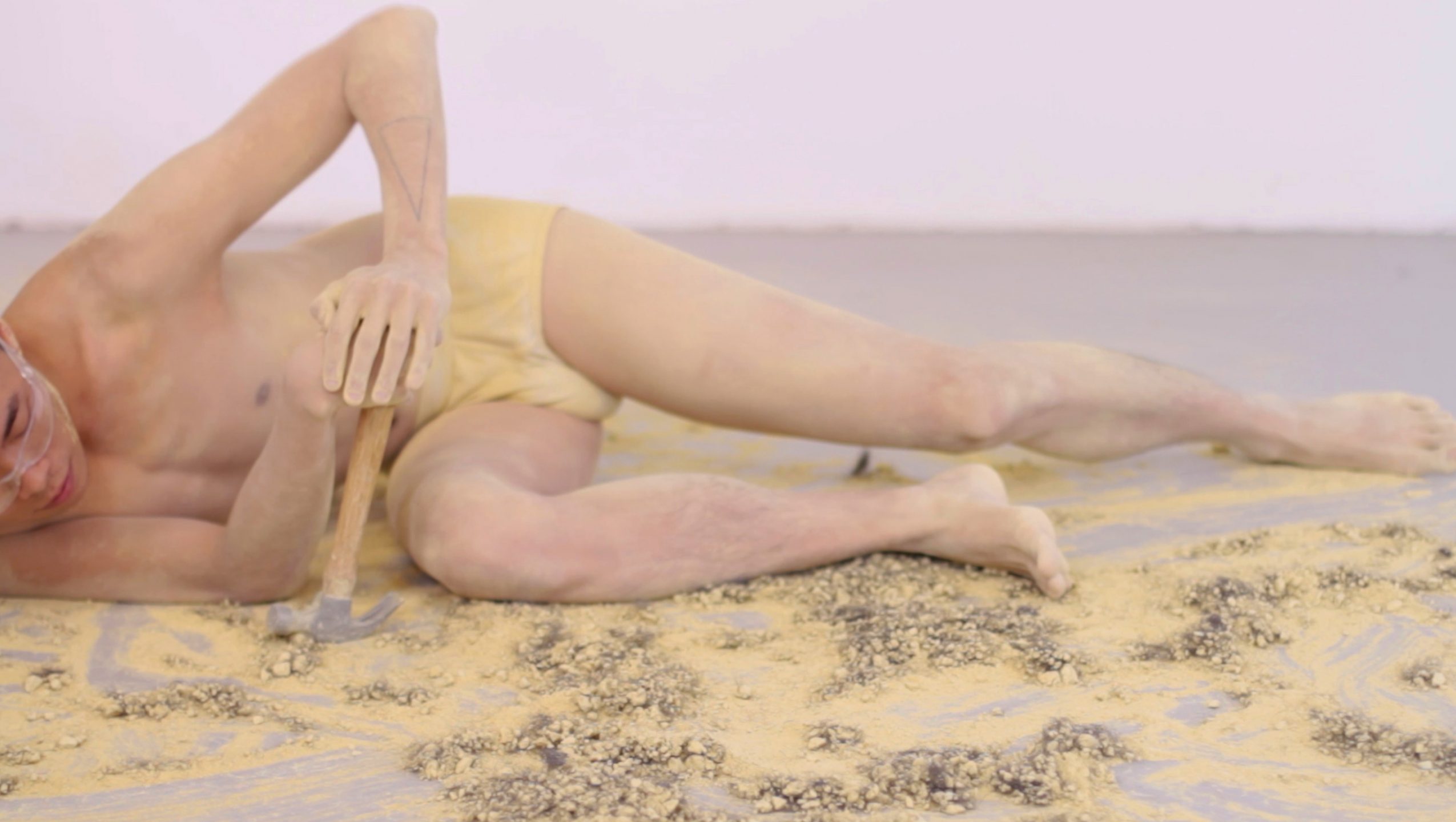 Image Credit:
Andrea Basteris
Getting in touch: VoyageChicago is built on recommendations from the community; it's how we uncover hidden gems, so if you know someone who deserves recognition please let us know here.