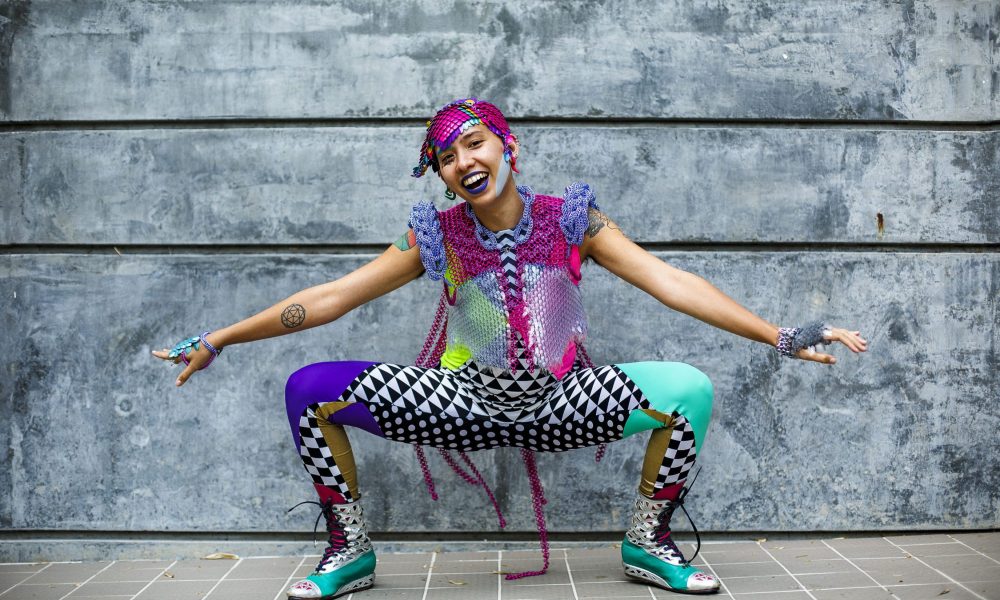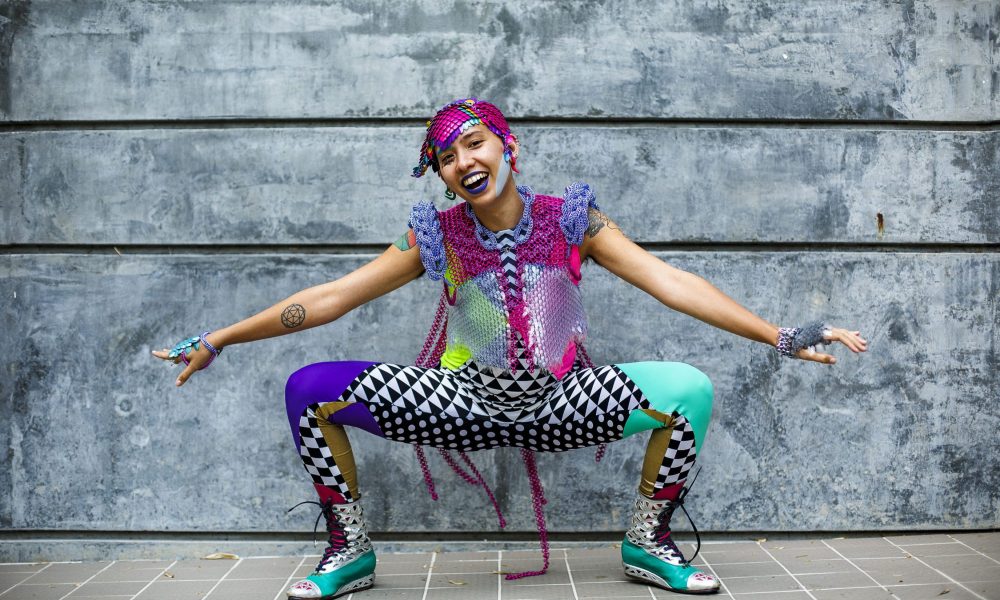 Today we'd like to introduce you to Sky Cubacub.
Sky, we'd love to hear your story and how you got to where you are today both personally and as an artist.
I am a Filipinx QPOC (Gender Queer Person of Color) from Chicago, IL with lifelong anxiety and panic disorders. I started making Rebirth Garments in the summer of 2014 and launched it on Etsy in November 2014. I first dreamt about it when I was in high school and really wanted a binder (a chest compression garment), but did not have access to them because they are either sold online and required access to digital money, or they were sold in sex toy shops. I wanted to make a line that would be accessible to teens. So even though I sell my work online, I have it written in many places on my website and etsy that if a teen wants a garment, they can mail me cash, get it at a reduced or free rate, or we can do whatever to make it work for them.
We'd love to hear more about your art. What do you do you do and why and what do you hope others will take away from your work?
In my practice, the intensive handwork makes the process the most important part and gives me inspiration. Chainmaille has been the catalyst to every other medium that I excel in; all of the mediums I enjoy are obsessive and have repetitive patterns. It is the slow, thoughtful process that holds value and heals my mind. Through chainmaille, I have found my patience. For me, everyday is a performance where I bring my body as a kinetic sculpture into the consciousness of the people I interact with in passing and on a daily basis. I embody the spirit of Radical Visibility, and Rebirth Garments is my soft armor. I consider it armor because it has the power to give you the confidence and strength to feel comfortable in your first skin. I have been building myself this armor or protection, not against harm exactly, but as a way to give me courage. Chainmaille and Rebirth Garments are a prosthetic for the communication of my inner world.
My body, my identity and my prosthesis are one cohesive being. Rebirth Garment's mission is to create gender non-conforming wearables and accessories for people on the full spectrum of gender, size and ability. The line creates a community where all people can confidently express their individuality and identity. Our identity is that of QueerCrip, a politicized umbrella term that encompasses queer, gender nonconforming identities, visible and invisible disabilities/ disorders—physical, mental, developmental, emotional etc. In particular, our trans and disabled communities have very particular clothing needs that are not adequately served by mainstream clothing designers. Instead of being centered on cisgender, heterosexual, white, thin people, Rebirth Garments is centered on QueerCrip people.
Rebirth Garments challenges mainstream beauty standards that are sizest, ableist, and conform to the gender binary. Instead, we maintain the notion of Radical Visibility, a movement based on claiming our bodies and, through the use of bright colors, exuberant fabrics, and innovative designs, highlighting the parts of us that society typically shuns. Through Radical Visibility, we refuse to assimilate and can create a QueerCrip dress reform movement.
Do current events, local or global, affect your work and what you are focused on?
I think bigger name brands just think too much about gender, if we all agreed that any person of any gender can wear any item of clothing, then it would solve a lot of the problems. Clothing is for humans, not genders.
There are a good amount of queer and trans clothing lines, but the intersectionality of my line completely sets me apart, there are no other labels currently that focus on centering so many identities, or that even just talk about queers with disabilities at all. My friend Kelly Reddy-Best is a queer fashion historian at Iowa State, and she has confirmed this for me!
This has also led me to focus on Rebirth Warriors, my youth line! I hope I get enough donations from allies so that I can provide free garments for anyone in need of accessible or gender affirming clothing! The Radical Visibility Zine I am working on, will also provide amazing representations of their identities that are affirming and celebratory, while also being educational. I'm hoping to run a monthly (more) accessible day dance party, more regular after school classes that I teach or design a summer day camp with my friend Lindsey Whittle for teens.
Do you have any events or exhibitions coming up? Where would one go to see more of your work? How can people support you and your artwork?
You can find them at etsy.com/shop/Rebirthgarments and rebirthgarments.com
I do not operate under any traditions, least of all the fashion calendar. I usually have about a show a month, in March I actually had 3 shows, and I release things on my etsy when I have time. People can just directly email me though if they see a specific item that they want that they saw in a show. Since everything I make is custom made anyway, people usually just request a dream outfit!
Contact Info:
Website: rebirthgarments.com
Email: Rebirth.garments@gmail.com
Instagram: @rebirthgarments
Twitter: @rebirthgarments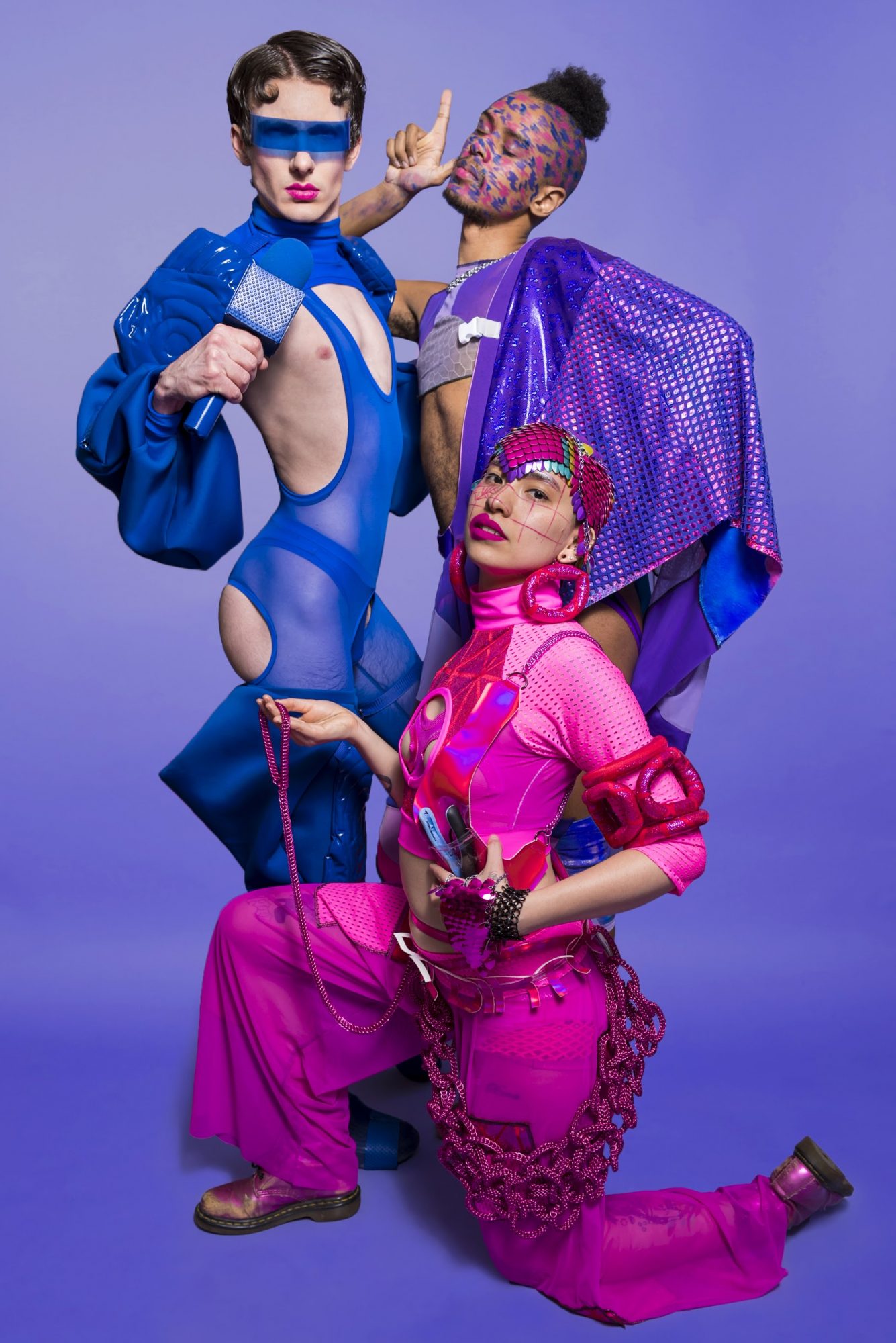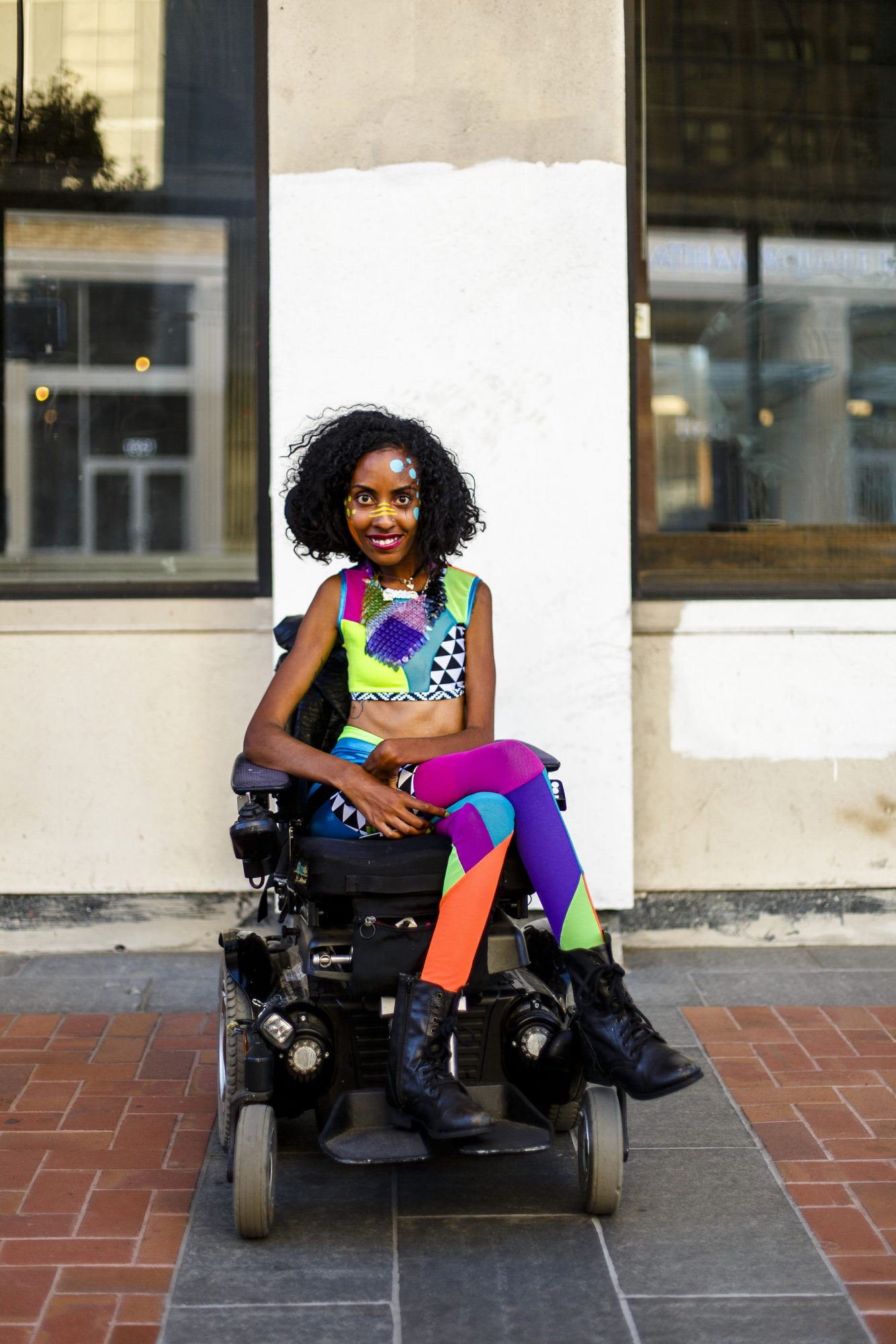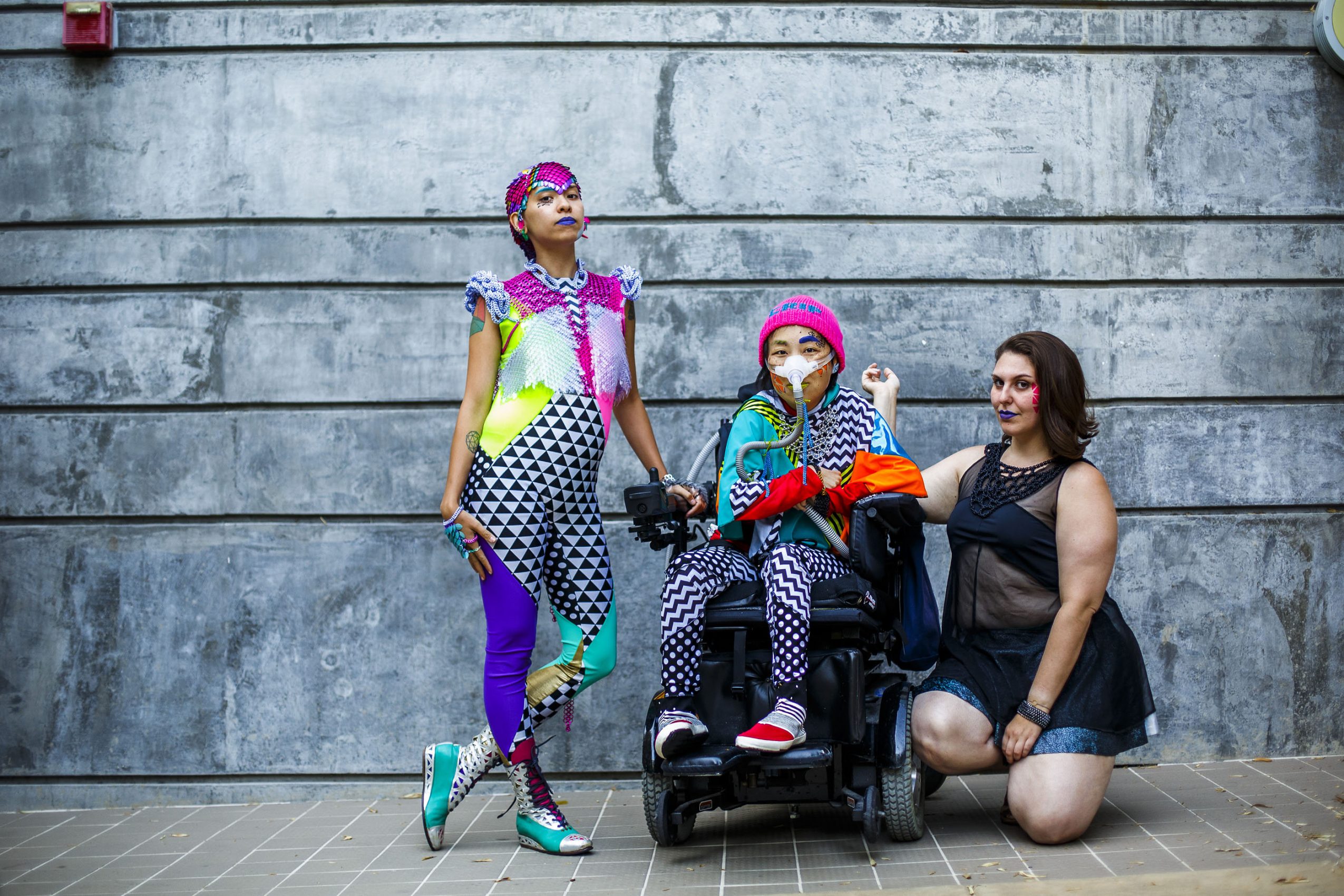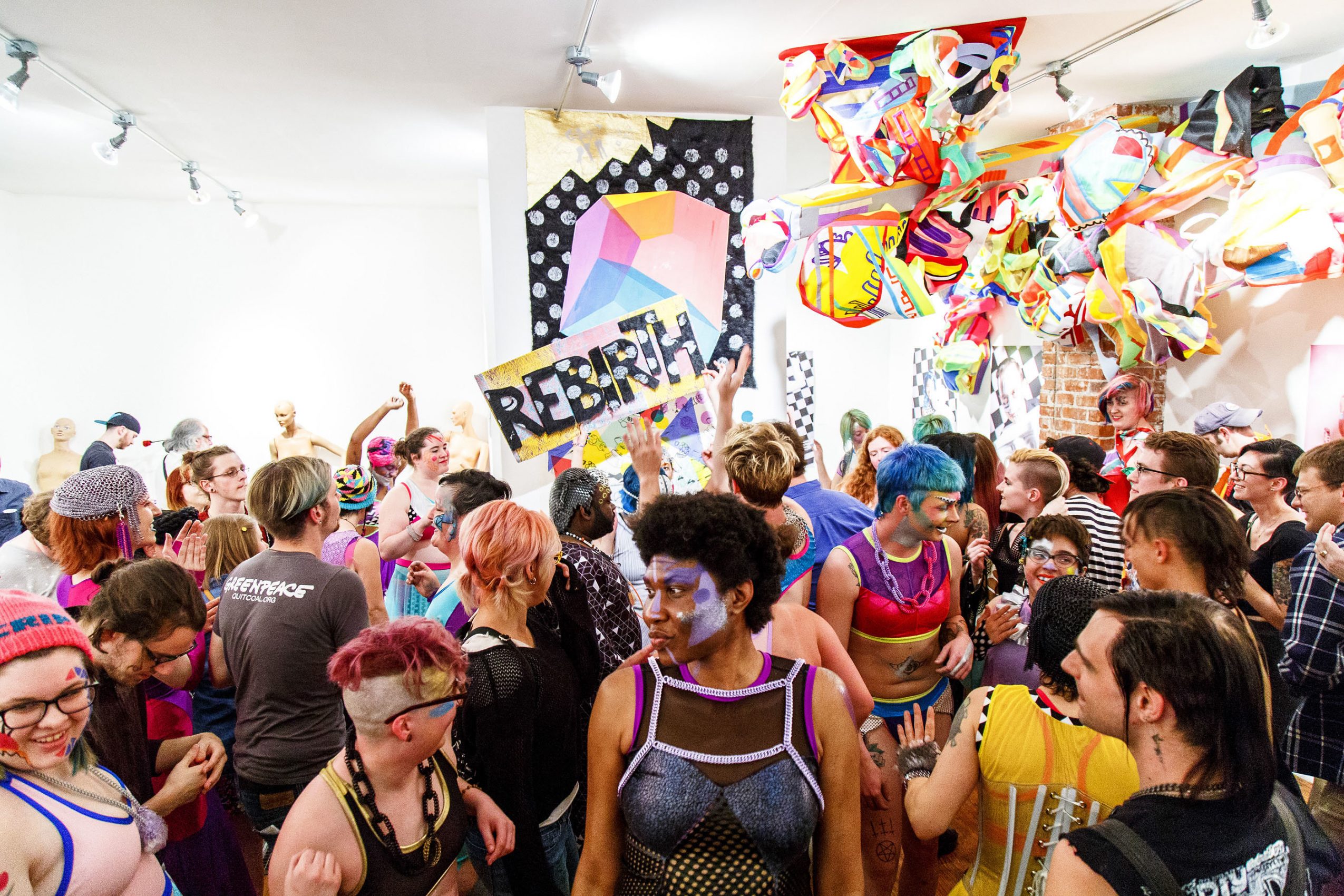 Image Credit:
Grace DuVal (first two photographs and trio photo with grey background); Colectivo (trio photograph with purple background featuring two main collaborators Vogds and Compton Q); Kiam Marcelo Junio (last remaining photograph with floor in frame).
Getting in touch: VoyageChicago is built on recommendations from the community; it's how we uncover hidden gems, so if you know someone who deserves recognition please let us know here.