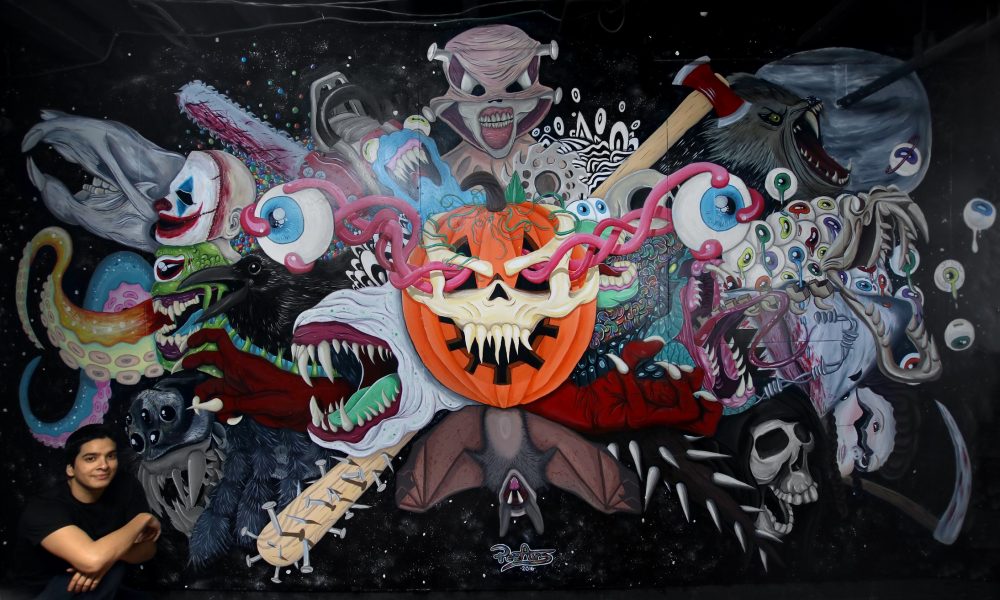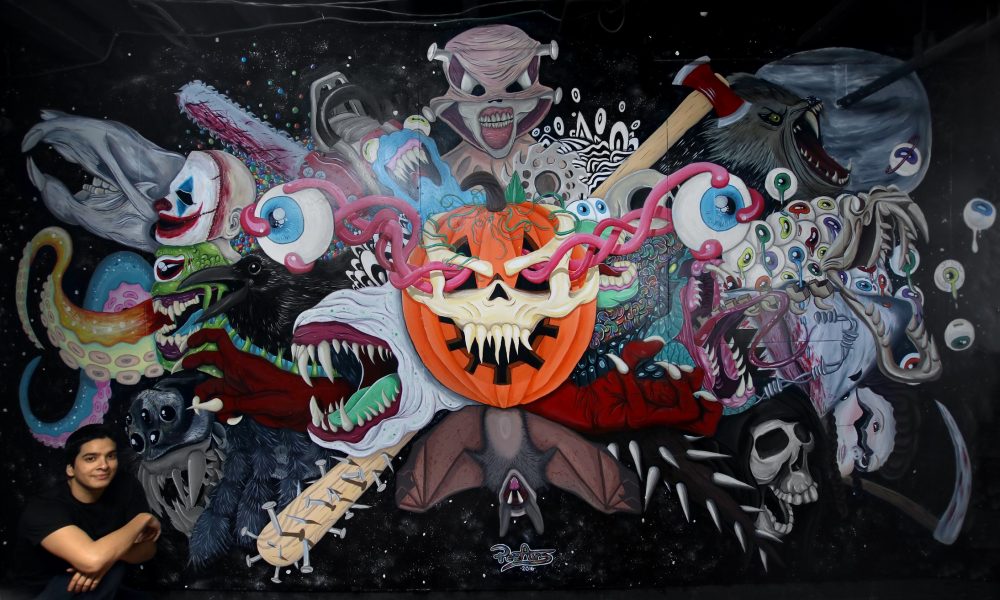 Today we'd like to introduce you to Pierre Lucero.
Pierre, we'd love to hear your story and how you got to where you are today both personally and as an artist.
My story begins the same as many thousands of artists' worldwide, drawing from reference at a young age. I have always been interested in the various art forms life has to offer but more so the visual aspect. Many artists have inspired me to create while growing up and have showed me that imagination truly is infinite. Creating from the imagination is not an easy task to achieve and I knew I had to perfect working from reference first to the best of my ability before I could begin my work in my style. I was born and raised in Aurora, IL, USA and my art journey began from doodles on worksheets in elementary schools and eventually into art classes inside both middle and high school. Personally, my growth took true effect outside of classes, at home, where I would draw random objects such as Halloween masks, shoes, toys, fabrics, and so on.
As in any field of education, pursuing what you love both in, and more importantly outside of school, is what makes the biggest impact in growth. I began working harder after graduating high school and started truly taking my time with each and every piece. My main interest was always in painting but my beginning pieces began mostly with pen & ink. I wanted to learn composition placement/discover my style first before using up countless tubes of paints and canvasses because they take up a lot less space. In a way, I'm still doing that to this day. I began incorporating human anatomy into my art pieces, as I always intended to, except now I felt more confident with the experience of a life drawing course to do so. I then began working larger and taking up mural commissions, juggling various mediums ranging anywhere from graphite, acrylic paint, watercolors, pen & ink, Copic markers, and spray paint. My artwork has definitely taken shape into a distinguishable style but this was only obtained after dragging it through the mud of constant error. Today, I still create and work as hard as ever. I'm also co-founder of art collective Abnormal Perspective. I am always eager to learn more and will always remain a student to the arts. My main goal aside from inspiring others is to travel the world and paint murals as well as exhibit in museums/galleries.
We'd love to hear more about your art. What do you do you do and why and what do you hope others will take away from your work?
My artwork is often hard to describe as it has a bit of everything. Often times, it is seen as an explosion with mixes of macabre/psychedelic/surrealism/vibrancy and so on. My current mediums of study are acrylic paint, pen & ink, and colored markers. People often ask me if my artwork has any hidden messages or meanings and I don't even know the answer myself. My artwork reflects my subconscious and the emotions I am feeling at the time, at least that's what I believe. But every so often, I hide an object that truly means something or represents what I am currently going through. I love sketching from reference and adding my own twist with the line work. For example, I would sketch an ordinary skull in pencil and then with a pen, go over my sketch making eyeballs popping out, cheekbones melting, spikes impaling the temples, sharpened teeth, and a split cranium exposing a colorful floating brain… I love to create the type of artwork for the same reason I began creating, to inspire others. I love these weird images that I wished existed because they make me happy. It's fun to distort reality through a realm I am completely in control of. At the end of the day, I believe each piece tells its own story that the viewer takes, often being what they want to see.
What do you know now that you wished you had learned earlier?
My advice for other artists in no different than that of any other advice: WORK HARD! Practice, practice, practice, you will never know it all and you should always be a sponge to the soaking of knowledge. Do not compare yourself to someone who is years ahead of you, regardless of how young or old you/they are. It is never too late to create but it is always too early to give up. Draw inspiration from literally everywhere you see it. Never stop learning and always ask questions. Give yourself breaks when coming across artist's block and come back to it when you are filled with ideas. Mental energy goes hand in hand with physical energy, you cannot create without the experience and hardships that life will throw at you. Creativity stems from problem-solving, there is no reward without a challenge and nothing is gained if nothing is lost. Take your time with each piece and never work on anything you don't want to work on, learn how to say no. Also, never rush anything! It is always best to create with emotion and when your artwork has a message. Do not sell yourself short and never underestimate your potential, take value in your vision, even if others are blind to see it. Write your own hieroglyphics and most importantly, be happy and stay hungry!
Do you have any events or exhibitions coming up? Where would one go to see more of your work? How can people support you and your artwork?
You can find my work on various platforms such as Instagram, Facebook, Deviantart, and in random areas of my hometown of Aurora, IL. Such as a 15 foot wide mural at the Basement of the Dead. Random bedrooms of friends' homes/apartments/company buildings. A collaborated painted mural at the entrance of the local animal shelter and more so at Two Brothers Roundhouse every first Friday of the month (205 N Broadway, Aurora, IL 60505). You can support my work by visiting my website at www.AbnormalPerspective.com/PeeAirs or being on the lookout on where I display my next art piece at!
Contact Info: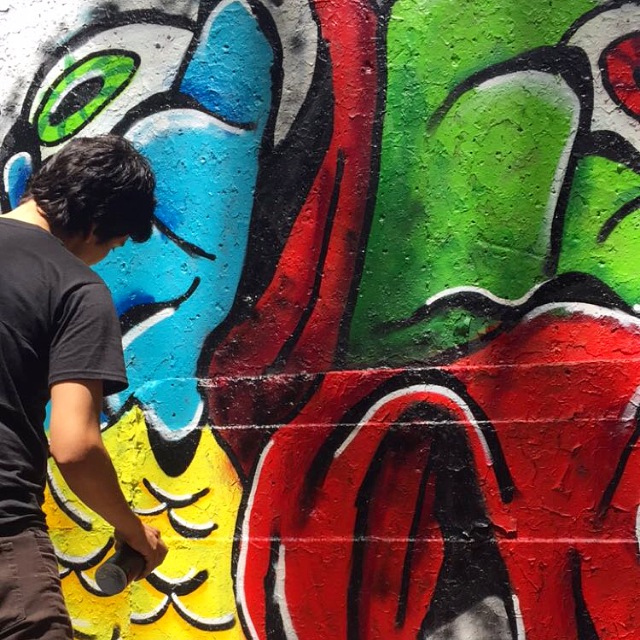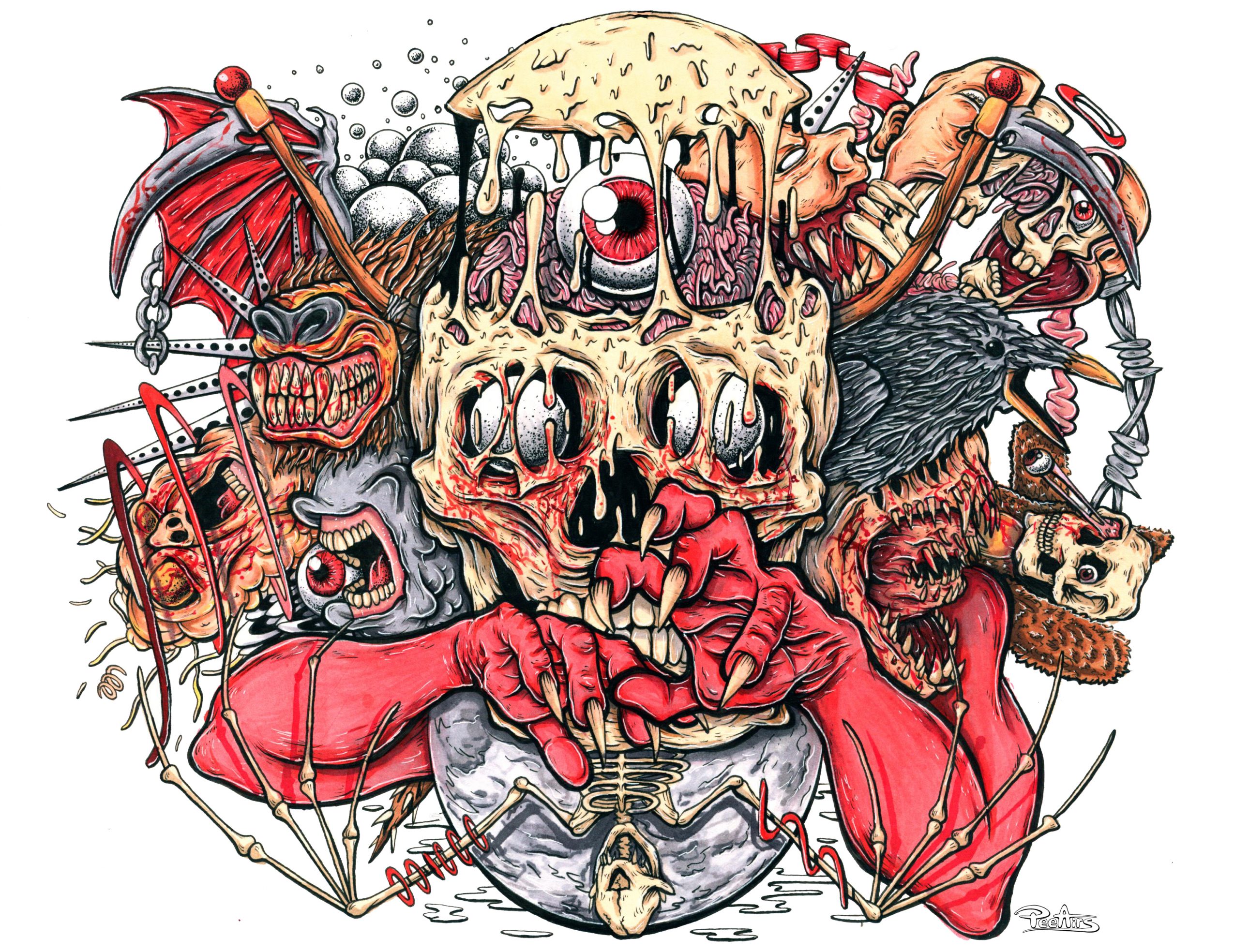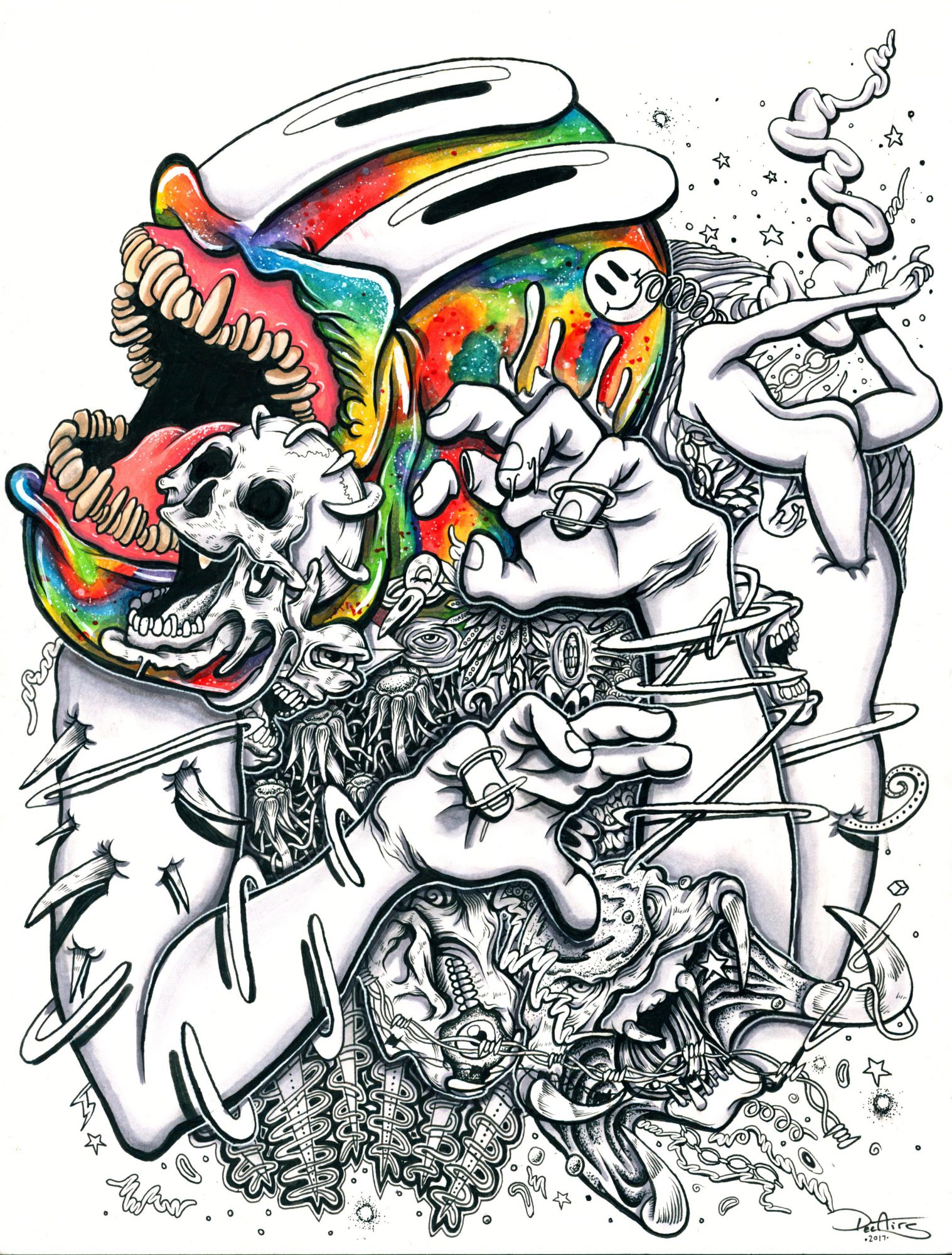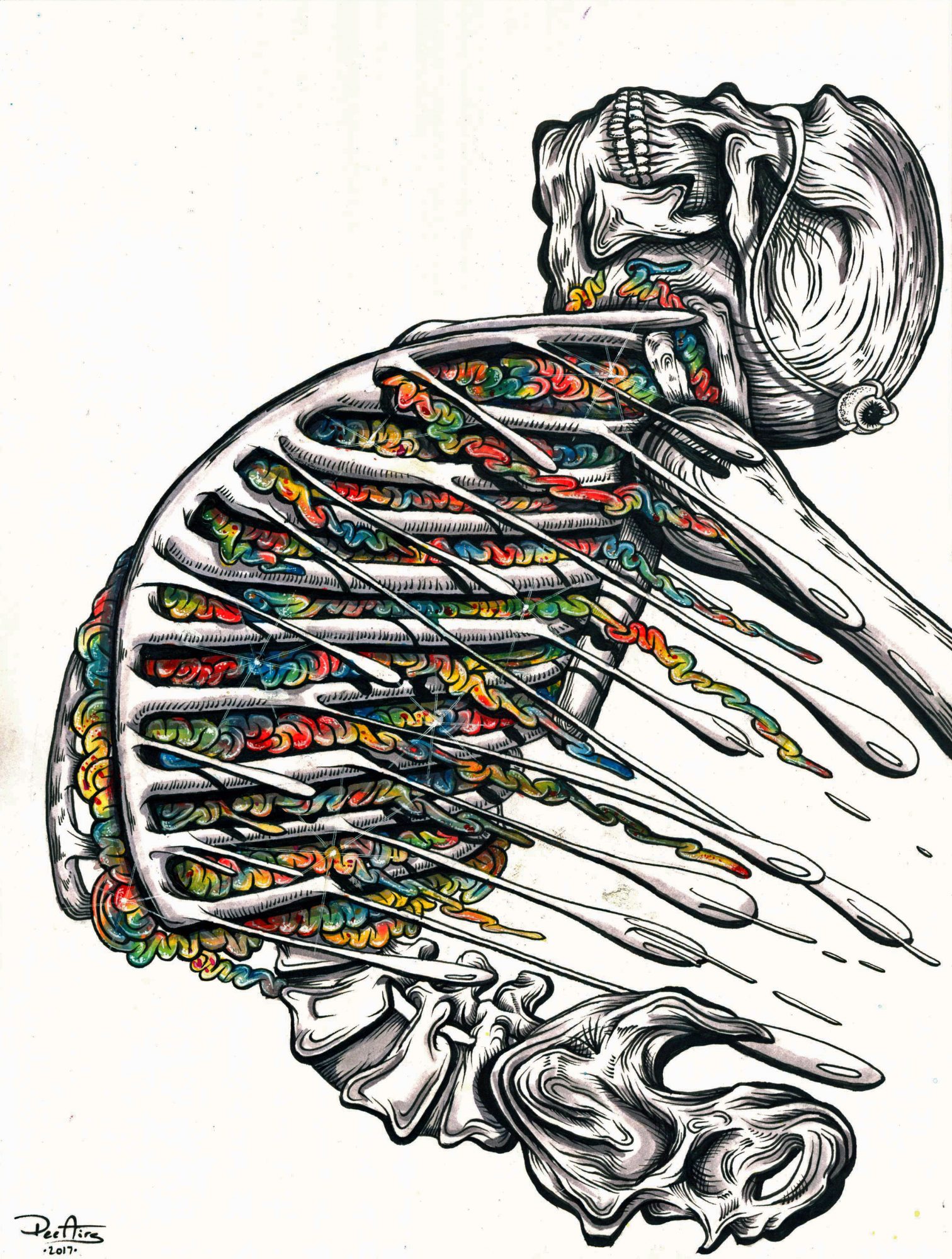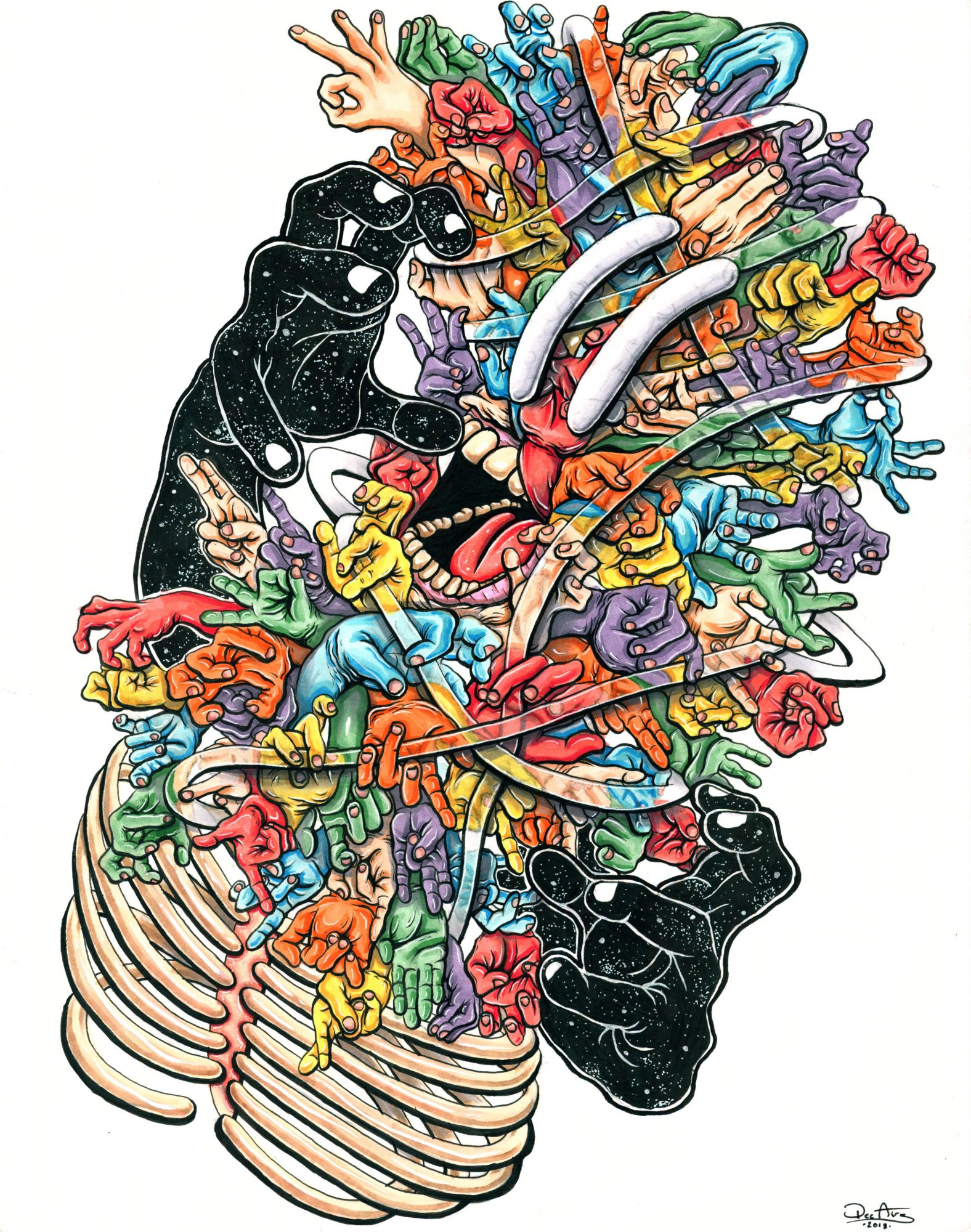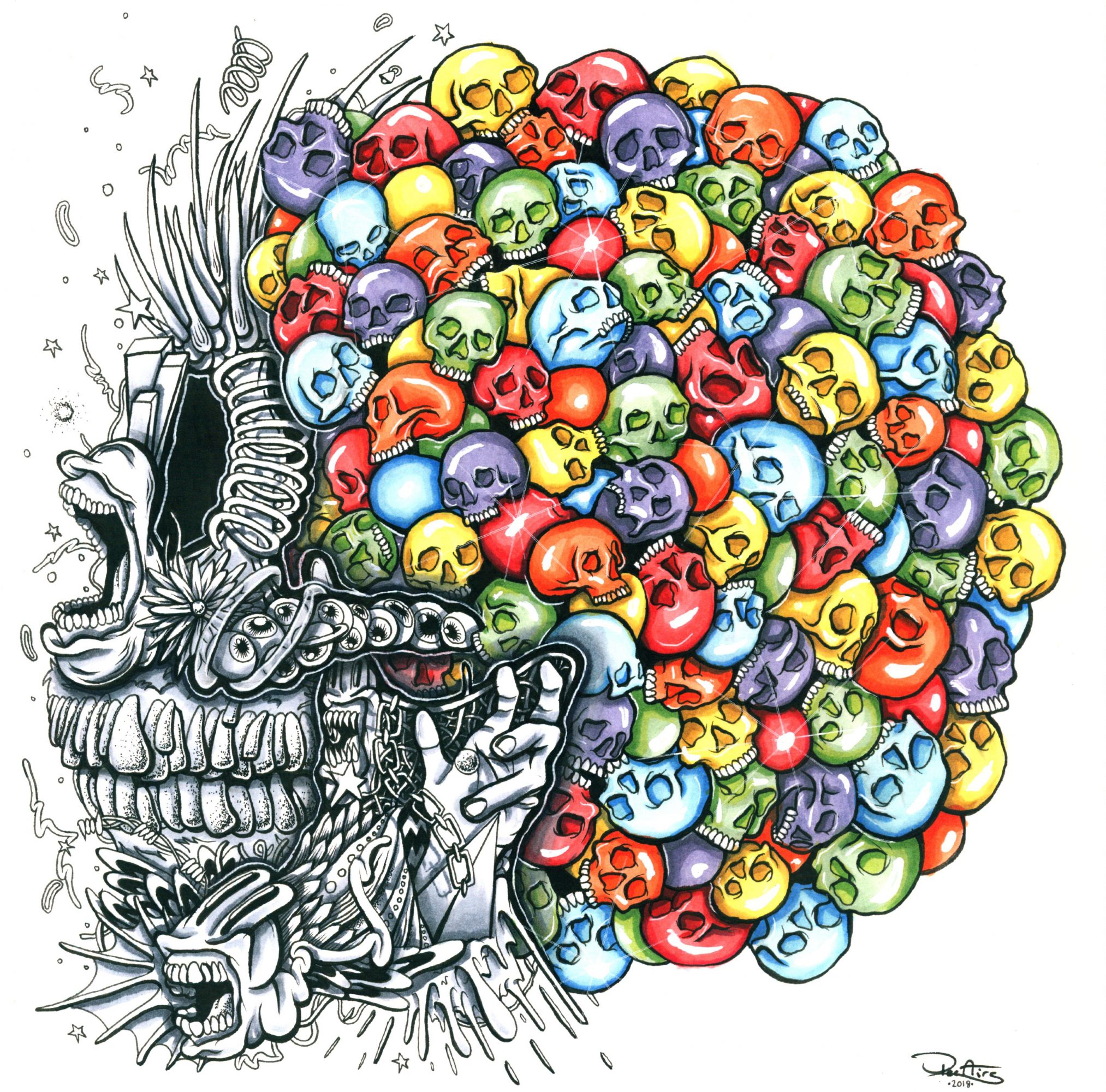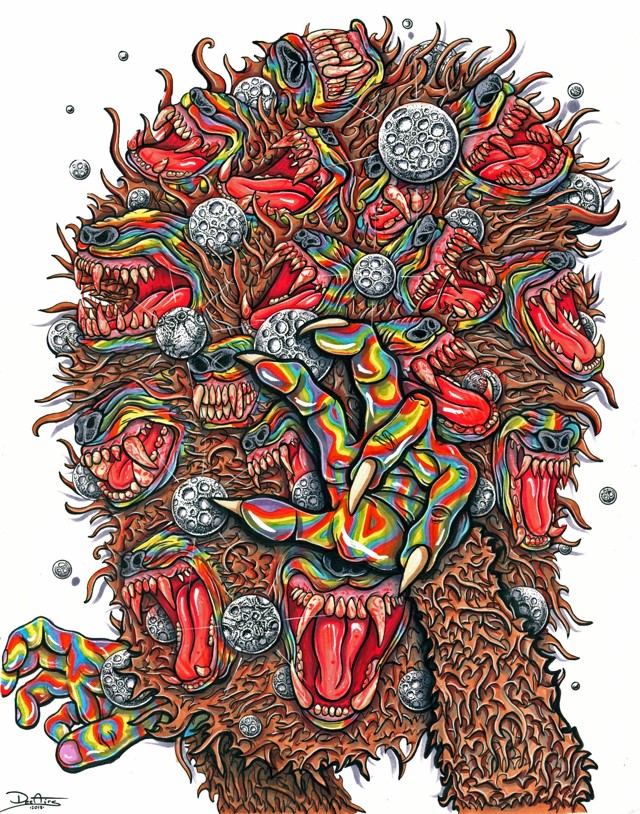 Image Credit:
Pierre Lucero
Getting in touch: VoyageChicago is built on recommendations from the community; it's how we uncover hidden gems, so if you know someone who deserves recognition please let us know here.