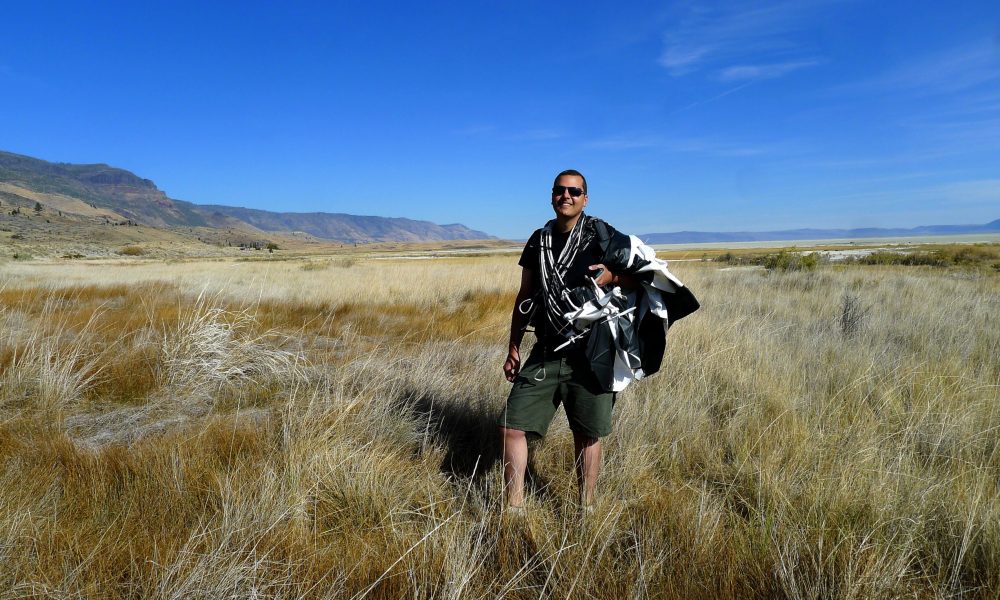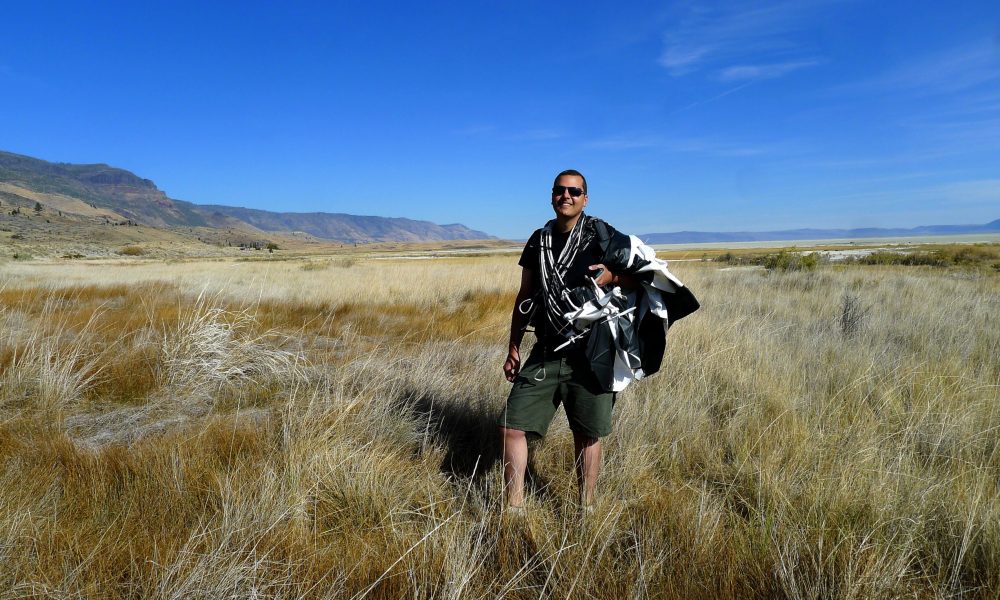 Today we'd like to introduce you to Paul Catanese.
Paul, we'd love to hear your story and how you got to where you are today both personally and as an artist.
The longer I think about this question, the more I'm not entirely sure how I got here! I'm from New York; we moved from Long Island when I was young enough for it to mean I grew up "upstate", but old enough that there's always been a sense of being an observer – of being someone between places on the way to something else. This has had an enormous impact on shaping on how I interact with the world, my thoughts, and my art practice as a whole – in a certain sense, it's a type of freedom. I went to university to study philosophy, but quickly switched to Theater – focusing on lighting, sound, and directing – while pursuing lots and lots of minors (creative writing, studio art, literature, philosophy). I had no experience or background in Theater, but I really cared for the people I met, loved the work, and absolutely loved the expansive, experimental edges of the field, especially as they extended into less recognizable territory. A friend shared "Einstein on the Beach"; a professor showed the scenography of Josef Svoboda; another shared Laurie Anderson's "Puppet Motel" – everything I learned about seemed to make my mind vibrate; everyone encouraged learning by doing – I knew I was in the right place.
When I went to graduate school, I cast a wide net; at the time, I was thinking a lot about writing and theater and multimedia and animation as organizing principals for my work, but as soon as I got to the School of the Art Institute of Chicago (SAIC) – all of that thinking was blown wide open. I was brought in through the Art and Technology Studies department, though I had applied to an area called Time Arts that closed down suddenly. Thankfully, that barely mattered because SAIC was the best possible crucible for me – as a graduate, I could study with anyone at the school in any department I wanted, and I took full advantage of that freedom and flexibility. When I think about the other offers I had, and several of them were very good, I'm glad about my choice. In any case, I ended up moving from Chicago for a tenure-track appointment at San Francisco State University, where I taught new media design and conceptual information arts for several years. A unique opportunity to join the faculty of the interdisciplinary graduate programs at Columbia College drew me to Chicago the second time; as of this week, I've been back ten years.
You've asked for brevity, so I won't elaborate on each of those years here, except to say that I cannot begin to measure how much has changed for me in that time; I feel like someone "engaged the warp drive" when I moved back to Chicago. The amount of personal and professional growth during this period has been tremendous; but the background, that's what prepared me to know what to do when faster-than-light kicked in. That said, I think that in life, what really matters / what I feel is critical to focus on, is the horizon – that's where the work I'm making next is, that's where the work I'm making now takes me.
We'd love to hear more about your art. What do you do you do and why and what do you hope others will take away from your work?
I create artworks – bodies of work – projects – that grow organically over extended periods of time. An idea will get caught in my head; I can't let it go. I follow my nose. I find myself driven by thought experiments – ideas not materials; lines of inquiry. I'm interested in generating blurriness between the visual, performing, and media arts. Approaching my practice in this way – as a hybrid media artist – results in a diverse range of artworks that include installation, performance, video, sound, projection, and print media, among others. I'm not interested in spending my time maintaining the orthodoxy of disciplines – though I do respect that disciplines have traditions that are excellent starting positions, and great sources of shared language from which one can branch out and communicate with others. But, I don't consider myself hemmed in by any particular way of making. If I need to learn X or Y or Z, I will do it; I will commit to learning as much as I can about a subject, method, material, etc. in order to work with it, and allow working with it to shape me.
Practicing in this manner has led me places I couldn't have imagined when I started. One particular body of work, "Visible from Space", evolving since 2009, has resulted in installations, performances, musical works, print media, site-specific events, handmade paper, among other outcomes – including a three-month exhibition and residency with performances at the Chicago Cultural Center in 2016 in which, among other activities, I learned to pilot a 12-foot blimp. This work erupts from a thought experiment about what it might mean to create drawings on Earth so large that they could be seen from the Moon. Early in developing this work, when I realized that the width of the line would have to be sixty miles wide – that you would have to "draw" on the surface of the Earth with something sixty miles wide in order to barely see a hairline from the Moon – let alone shaded areas, I was repulsed by the idea in terms of its lack of humility but attracted to its impracticality; I was drawn to what it might mean to walk towards creating that work anyway; what it might mean to question its fundamentals: what do I mean by visible, what counts as space; can scale models of this idea allow me a way to engage with its concerns and potentials. In attempting to practice this work, my first instinct was to travel to the "desert" and see if I could create scale models of this idea – firing off rockets, flying kites, piloting drones; leaping forward on a flawed notion that the desert was some empty space waiting for me to make work on it. The desert changed me; it helped me slow down, it taught me about itself, taught me about sound and silence and a million other lessons that I needed to have. In a certain sense – I've never really found "the desert" – I've never found anything empty; instead, I found a place – a world filled with life, with complexity and texture. Spending time in the field, I came to appreciate a connection between the desert, ocean, and night sky; to me, these spaces are reflections of one another; in their paradox, and depths. Those lived experiences changed everything about "Visible from Space", expanded its potential, remaking itself as an engine for generating where it is headed next; in this way, in my work, the initial thought experiments are points of inflection – and points of departure.
I read _all the time_. I like to read a ton of books all at the same time, letting their ideas get mixed up with one another, and seeing how they shape my thinking. Scanning my desk right now I see books on the philosophy of science, history of opera, sci-fi, medieval music theory, brain science, ecology, hypernaturalism, historic conceptions of nature, the history of panoramas, film theory for planetarium and frameless compositions, the collected writings of Robert Ashley, Robert Smithson and Robert Irwin (evidently, I'm inspired by lots of Roberts), the physics of sound and its application in physically modeled sound synthesis, libretti by Alice Goodman, media art history, performance studies, Buddhist commentaries on western science, Buddhist commentaries on the Diamond Sutra, poetry, new materialism, vocal techniques, analog video synthesis, pseudoscience, mines, and geology. I recently cleaned up, actually. I've been working on a long-term project the past two years: a cross-disciplinary opera exploring mischaracterizations of science, epistemological chaos, and lawless theories of knowledge. I've been learning how to use my voice for performing this work, and how to perform with musicians. I had no training in this arena when I started, so it's been a pretty big leap. I had an opportunity to perform a 40-minute arrangement of the work / a prototype at the Ann Arbor Film Festival this year, which was an incredible milestone; I have two major opportunities for advancing this work coming up next year – though I've come to imagine the timeline for this project: "Century of Progress / Sleep", as remaining in an active development state until 2034 – at least, that's where I'm at in my thinking right now!
We often hear from artists that being an artist can be lonely. Any advice for those looking to connect with other artists? 
It's important to have a sense of how much and what types of social interaction fuel you; and then to be active in generating those types of experiences for yourself. It's also important to consider that loneliness isn't a condition unique to artists – you're not alone in feeling alone. In certain ways, I have found the "strangeness" of the artist schedule – its variability – ¬to be an advantage in keeping me on my toes, out of the house, and into the world – which is where you need to find yourself if you want to be less lonely. Overall, I find Chicago to be an incredibly friendly and supportive creative community that has a way of welcoming people into the fold. That said, there are a number of specific activities that I engage in consistently that make up a large part of how I connect to other artists such as residencies, workshops, professional societies, salons, and social media.
Artist residencies have played an important role in expanding my perspective, abilities, approach towards my art practice, scope of techniques, as well as making dozens and dozens of connections and friendships. For example, at a residency at the Goldwell Open Air Museum many years ago, just outside of Death Valley, I lived for a month in a double-wide trailer with two other artists who I hadn't known previously. It was the height of summer, most days were above 105, with some reaching 115, and we were working (on our own projects) in proximity, in a large barn in a fairly remote location. The connections I made there have turned into deeply meaningful long-term friendships and creative collaborations that would not have come to be without the residency. Similarly, the PLAYA residency in Summer Lake Oregon and the Central School Project residency in Bisbee, Arizona had a similar generative impact, in each case, the remoteness of location played a role in amplifying social interaction, and shared experience.
Conversely, some residencies I've participated in have not been organized around the remoteness of location, but rather had a community / shared-studio, especially those involving print media, such as the Kala Art Institute in Berkeley California – where there is a thriving community working in a shared space that you can become part of. In many ways – the residency at Kala had a tremendous impact on introducing me to print media in a deep way; some of the thought experiments I was asking myself at that time, resulted in an entirely new branch of my practice that included co-authoring a book: Post-Digital Printmaking which examines how the field of print media has adapted hybrid techniques fueled by access to industrial technologies (such as laser cutters, 3D printers, waterjet cutters, etc.). That book, in turn, has led to many invitations to present at conferences around the world, and to teach workshops in Poland, Abu Dhabi, and Hawaii, among others, delivering a workshop curriculum I designed that introduces students to programming their own drawing software, then learning to carve woodblocks combining that software with laser cutters, and finally learning how to print those woodblocks. It's an intensive five-day experience – and I think, an important example of how practice leads to practice. In my experience, these workshops play a similar role to residencies – where there is a shared purpose, an intense period of work, a heightened awareness of time, and an accelerated pace for getting to learn about and from one another. Socially, my experience of residencies and workshops has been very positive; I highly recommend these types of programs to every artist, regardless of where they are in their career as a great way to meet others, and expand your frame.
As a professor, it's important to connect with your peers; in the broadest sense – being a faculty member means that you have a connection to all other faculty regardless of institution; you are all colleagues in a wider sense. As an artist who teaches artists how to integrate media technologies into their practices – especially twenty years ago when I was just starting out, you were often the only faculty member for miles around with that expertise and/or intellectual orientation (or you felt that way – either way, same feeling). It took me a while to understand that I didn't have to feel alone, and in so many significant ways, joining and becoming active in professional societies, specifically the New Media Caucus (NMC) – played a tremendous role in my growth as an artist and educator; supercharging my professional network in ways that I scarcely could have imagined when I first joined. Over time, I became more and more involved, and for about six years, I was the President of NMC, which was one of the best experiences I've ever had in learning how to support communities and other artists; how to be an administrator, how to mobilize teams of artists and professors to work on years-long projects; and in the largest sense, how to serve the field. In terms of your question about loneliness, NMC played an enormous role in connecting me to a tremendous number of artists out there in a similar situation, and by working together, despite being geographically dispersed around the world, I found connection. NMC is one of several professional societies where I remain active; for me, these communities play an enormous role in the formation of new friends and colleagues who support each other on a daily basis in small and big ways. My advice here is: find your group, or found your group – what matters is that you show up and participate. You'll still get lonely, but hopefully not as often.
I realize that professional societies may be a flavor of camaraderie specific to artists who are professors. Perhaps more widely applicable to all artists seeking to connect with peers, locally, I've really enjoyed participating in a number of critique groups as a way of putting my work in front of others on a regular basis, and keeping dialogue moving. It's so important to get your ideas out of your head, to make things constantly, and to be sharing them with others – even if they aren't finished. Work in progress can be really scary to share with others, but once you get over that, it can be so useful. Graduate school facilitates these types of social structures as a built in feature; once out in the wild, you need to work to generate these interactions. Along these lines, I mentioned I have a studio at MANA. Certainly it's a place I go to create work and think and plan, but it's also a meeting spot, a place for sharing, and discovery. Along these lines, I've used my space to organize intimate salons / get-togethers / show-and-tells where groups of individuals can get together and share what we're working on – as well as a spot to meet with curators, etc. I'm interested in the studio operating at a number of valences. It's just so important to actively cultivate sharing your work with others, while it's in progress. If you open yourself up to experiences, you'll find incredible, amazing, generous people. I don't want to suggest that it's easy (or that anyone always gets it right), but do give yourself openly to the possibility that there is always something to learn. My advice is this: Generate the space. Do not wait. Reach out to someone today and have coffee, have a conversation – ask them what they are up to – ask them what they are making, what are they reading, what are they thinking about. You'll grow, they'll grow. It's worth it.
Do you have any events or exhibitions coming up? Where would one go to see more of your work? How can people support you and your artwork?
My studio is at Mana Contemporary in Chicago – a wonderfully supportive institution – that typically runs open house events every few months in which the public can come and view tons and tons of artworks. I enjoy participating in these open houses as a fun, casual way to share what I'm working on at the moment. I often have prints out on exhibition: for example, right now, some are on their way to Santander in Spain as part of a group exhibition of artists reflecting on mapping and measurement. For "Visible from Space", I have a multi-year road map for realizing the next iterations of the project as public sculptures and site-specific events. In the meantime, I'll be performing my opera, "Century of Progress / Sleep" in the context of an artist residency at Colgate University next year, and again at a residency at SPACES in Cleveland. Details about these events will be released over the next few months; I publish a studio newsletter a few times a year to keep people up to date that anyone can subscribe to from my website. In many ways, my website is the most immediate way to start to learn more about what I do.
Contact Info: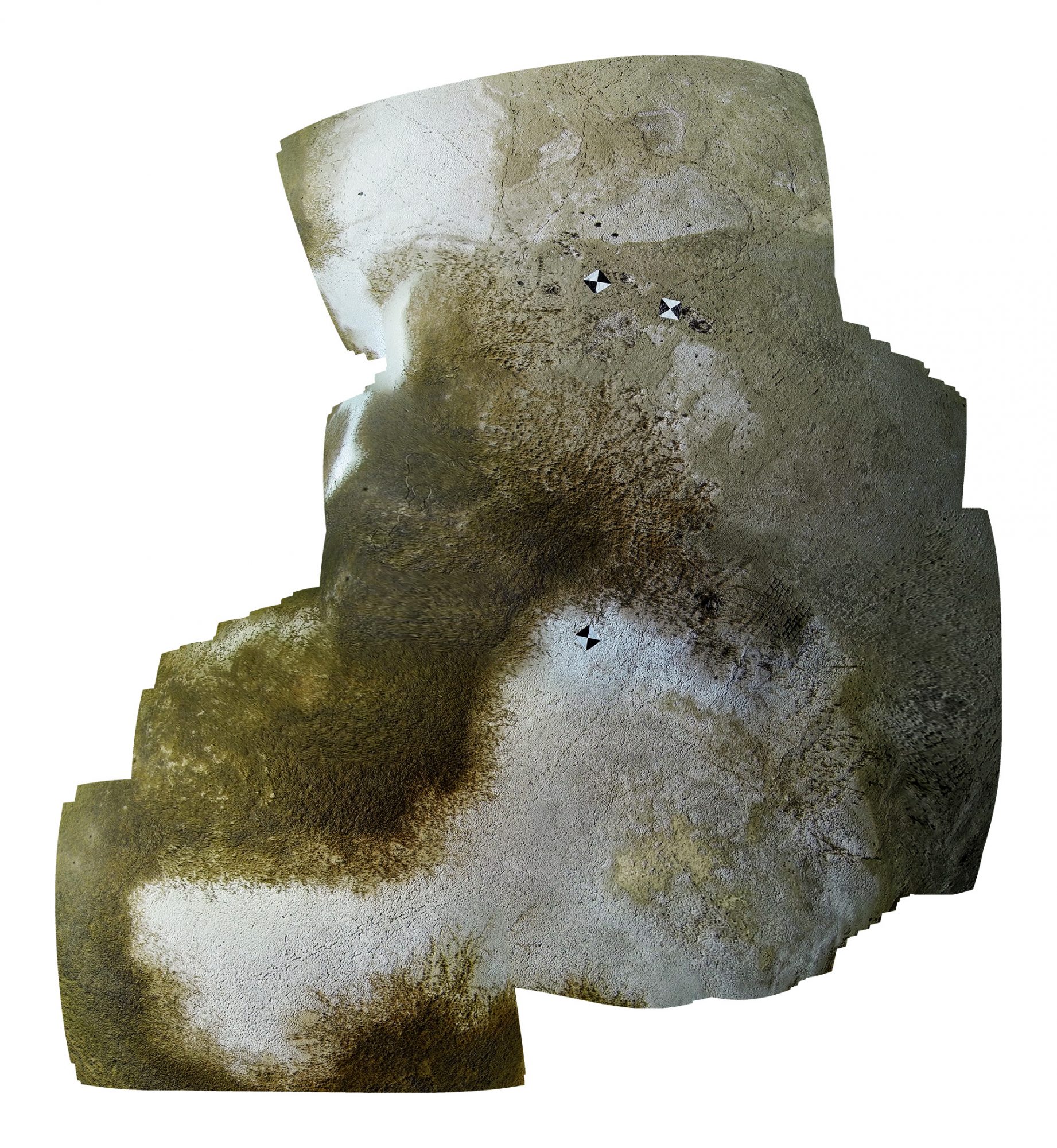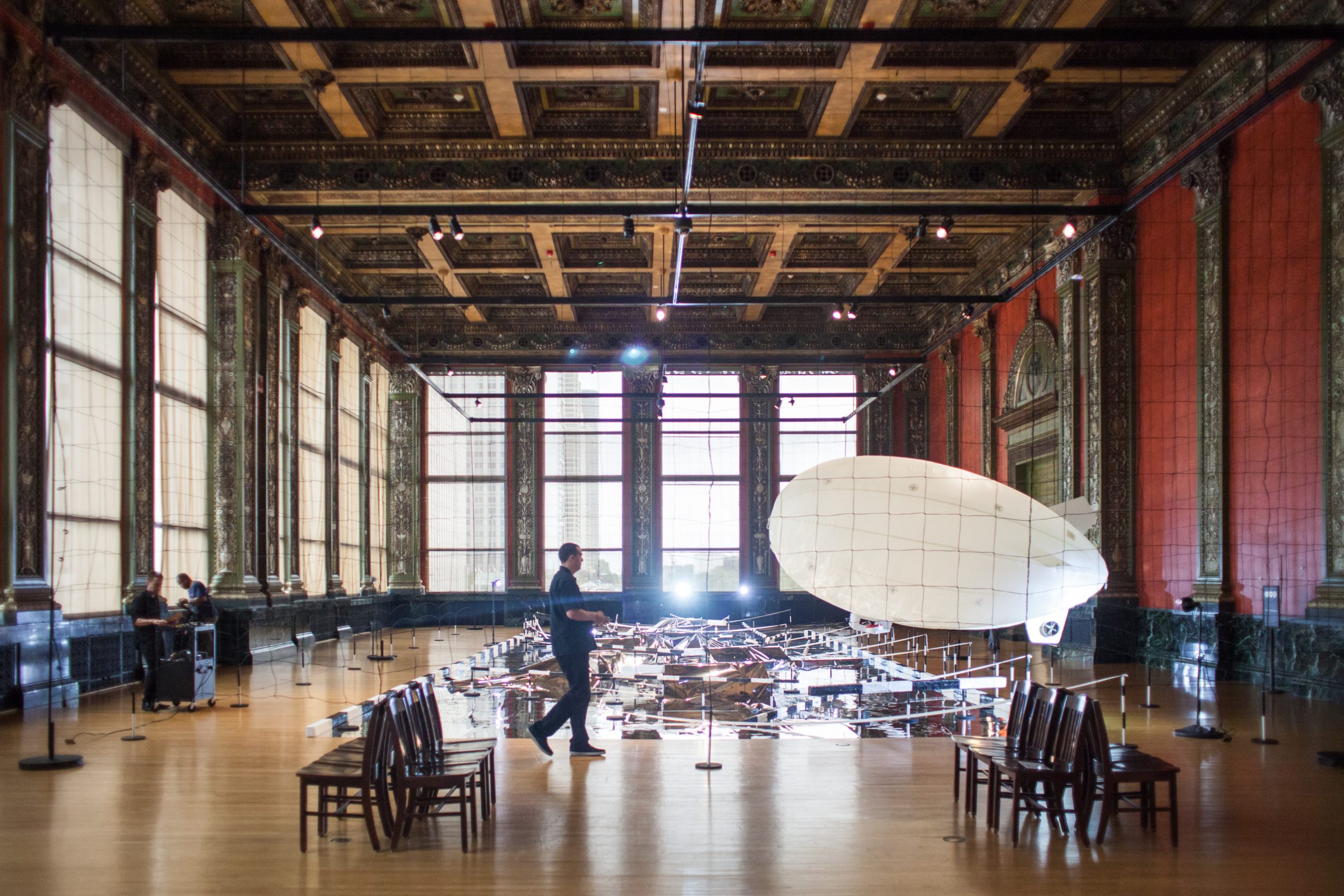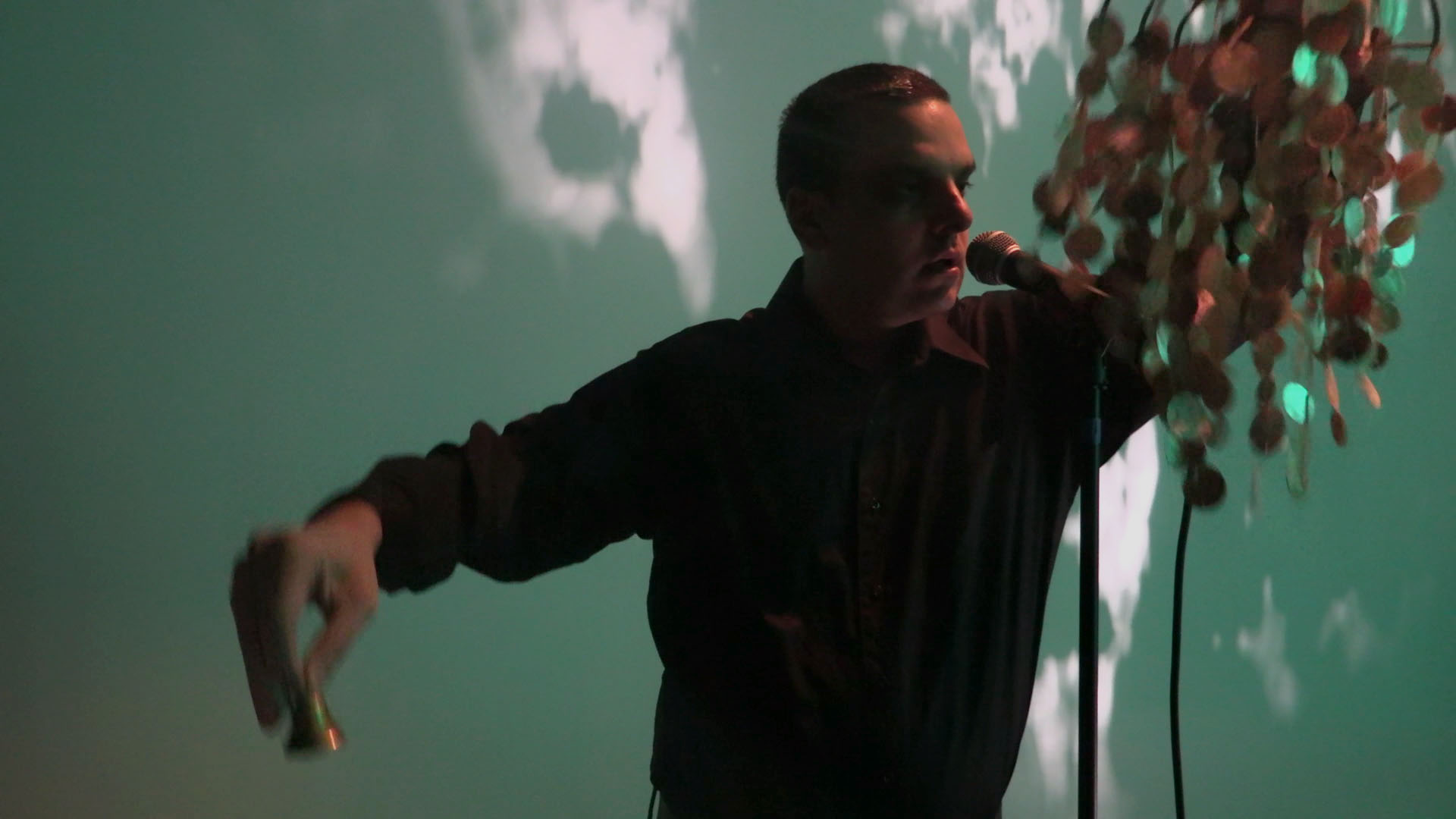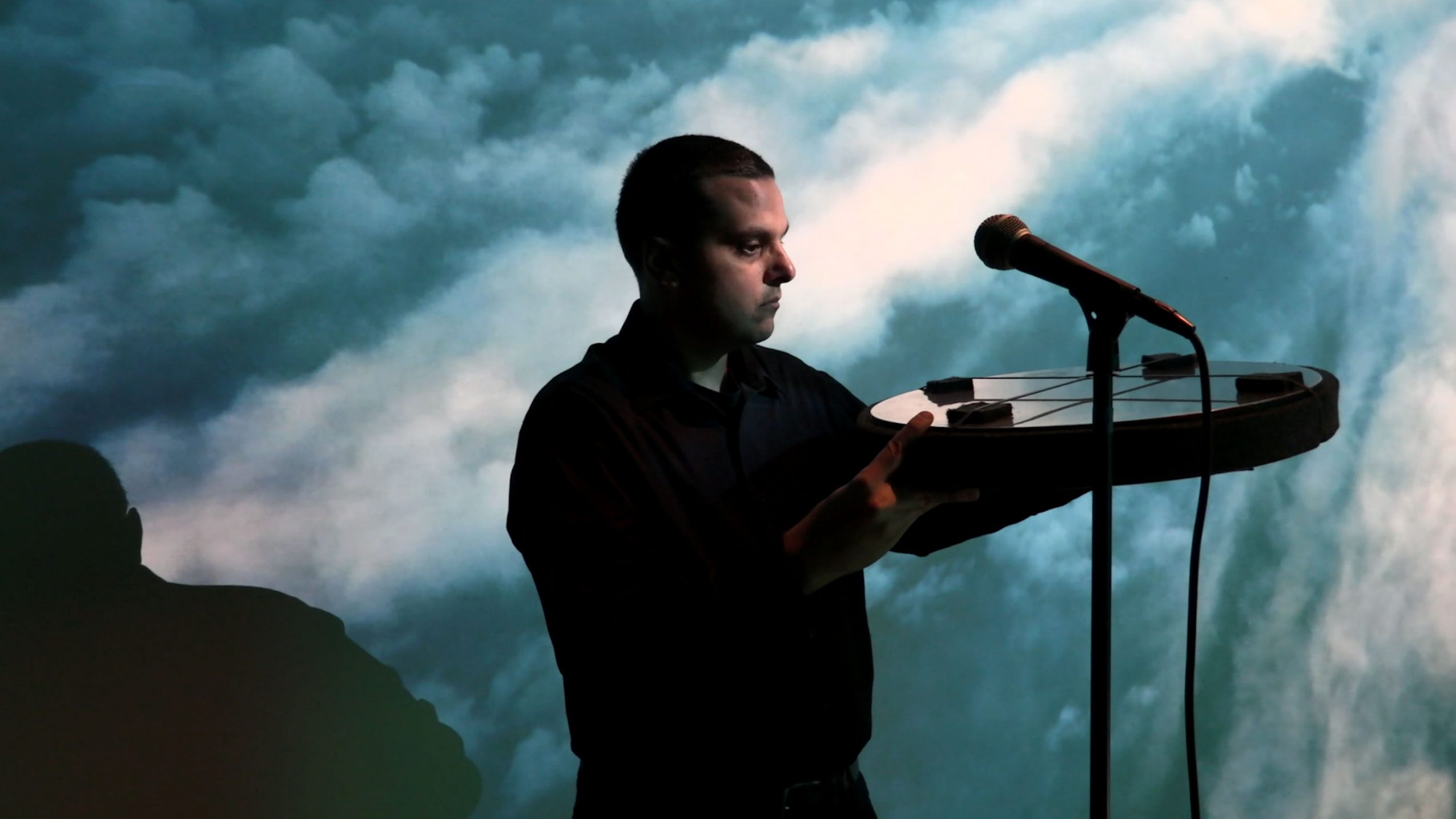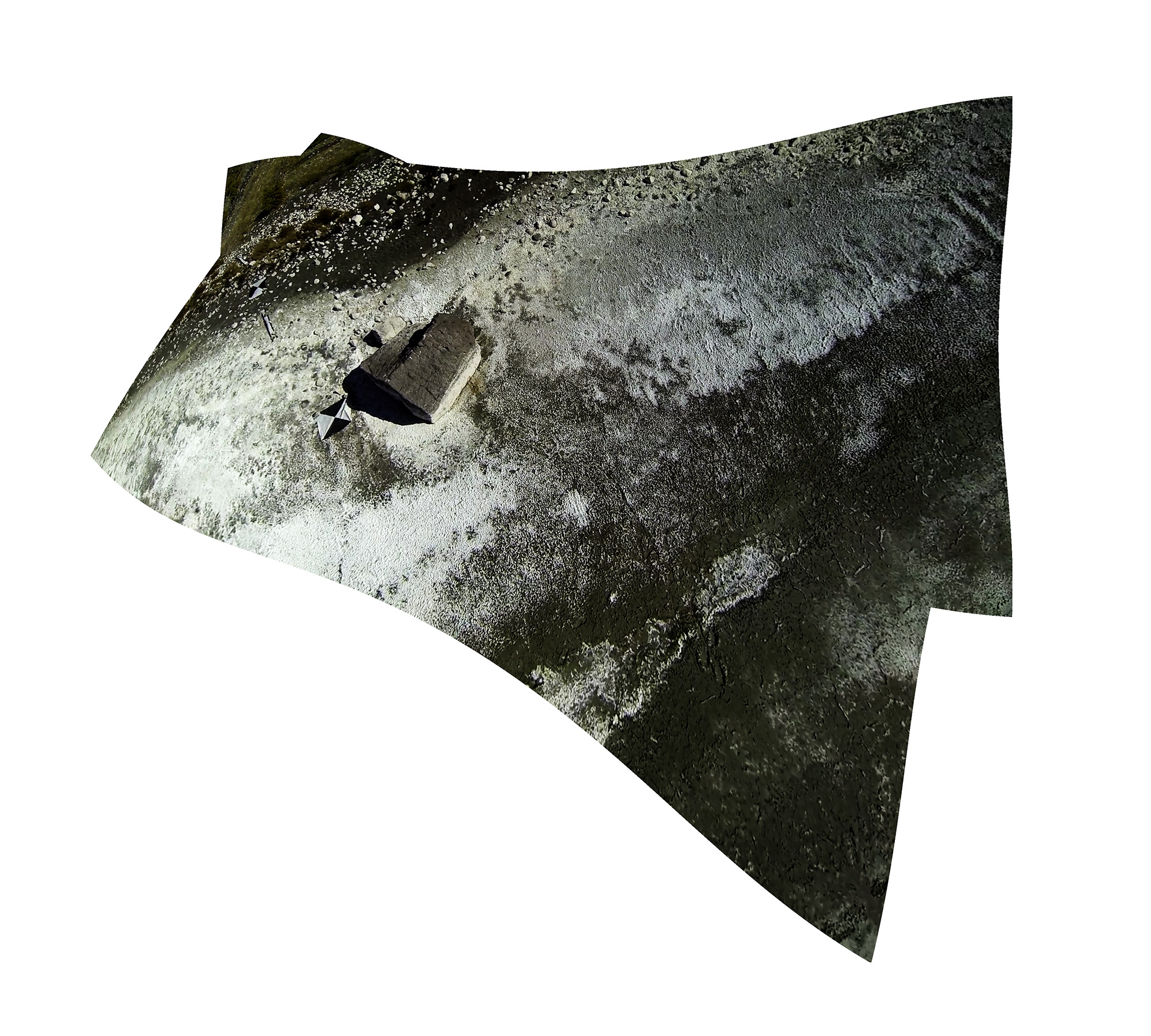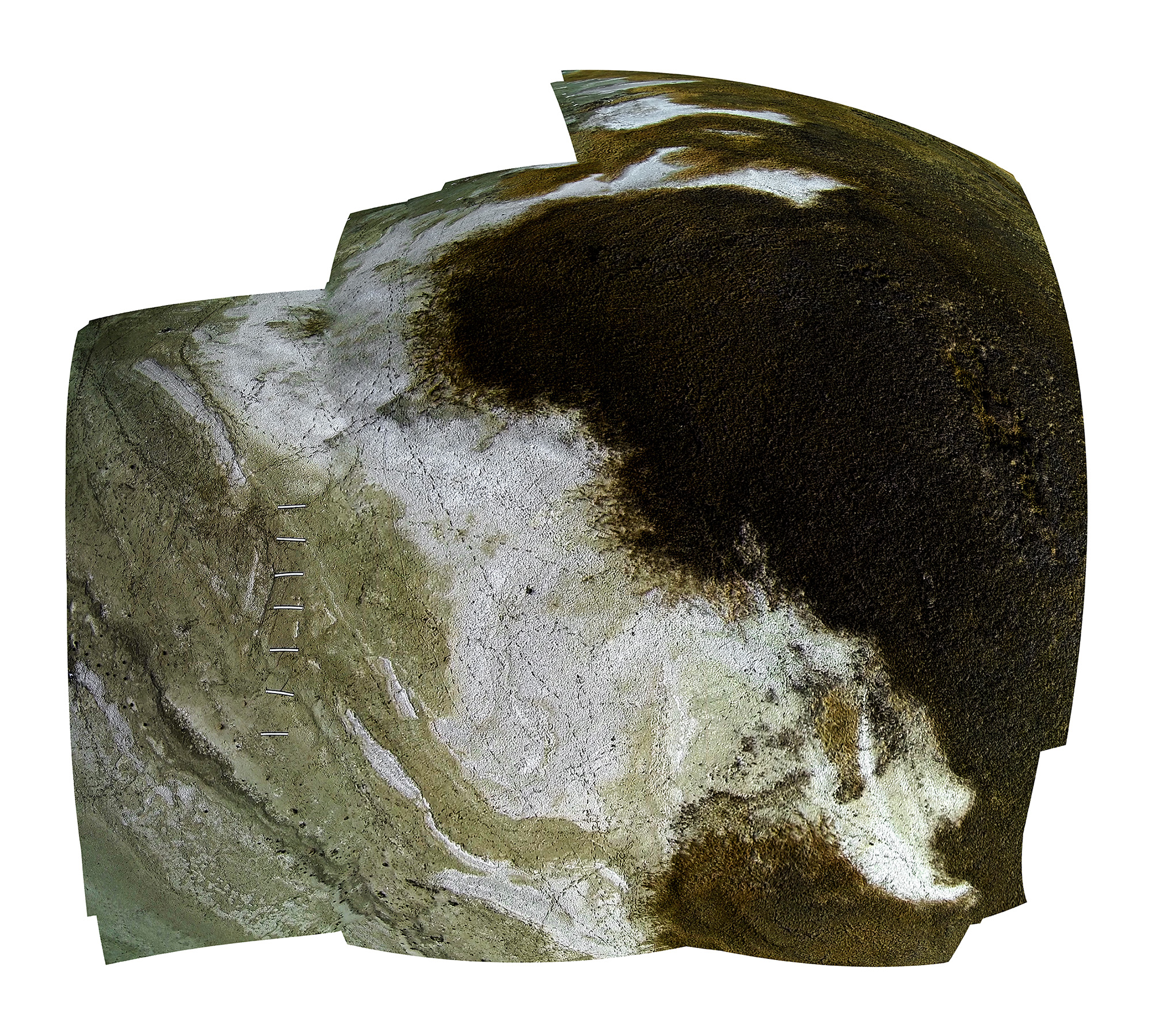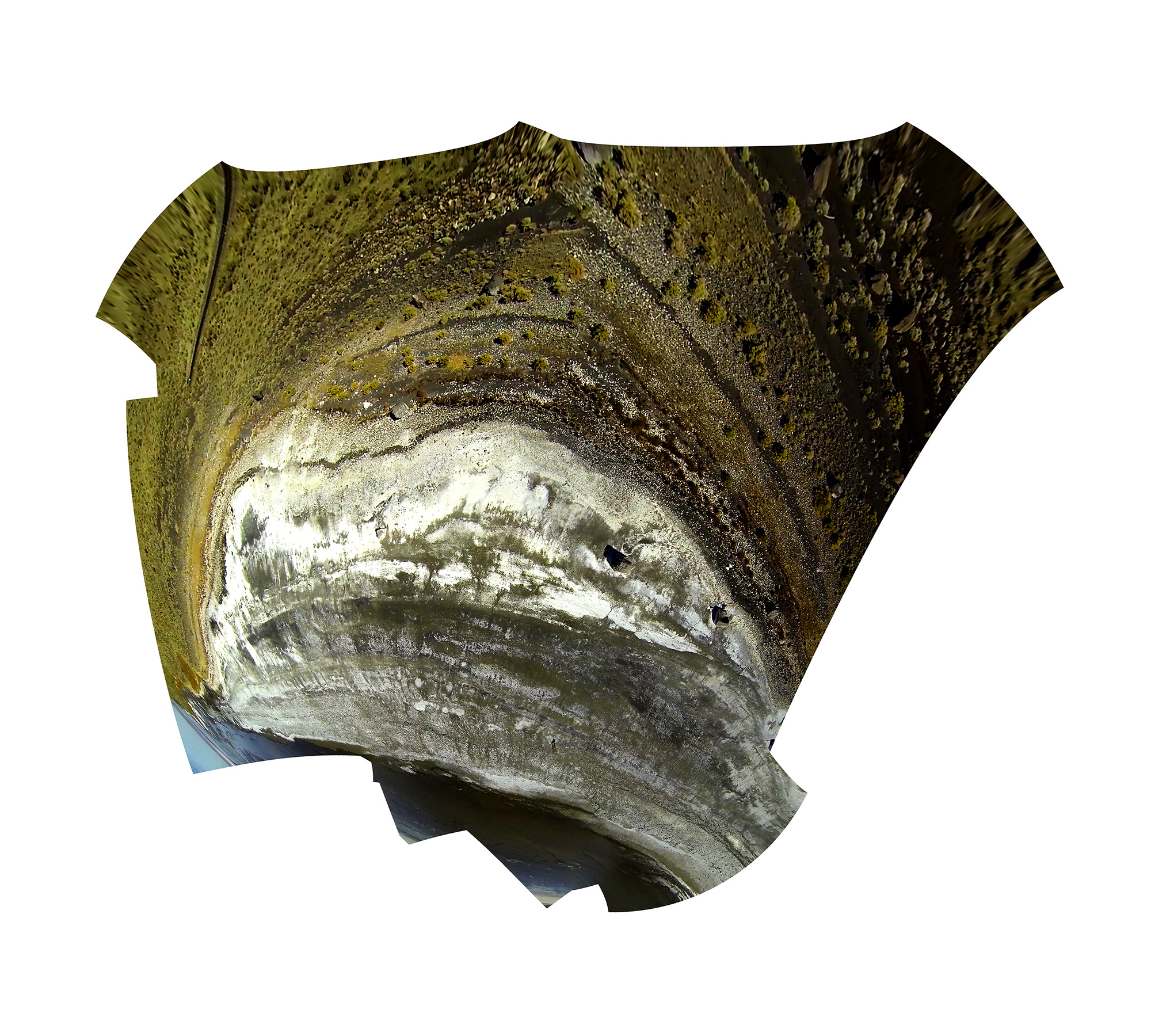 Image Credit:
Phil Dembinski, Courtesy of the Artist
Getting in touch: VoyageChicago is built on recommendations from the community; it's how we uncover hidden gems, so if you know someone who deserves recognition please let us know here.