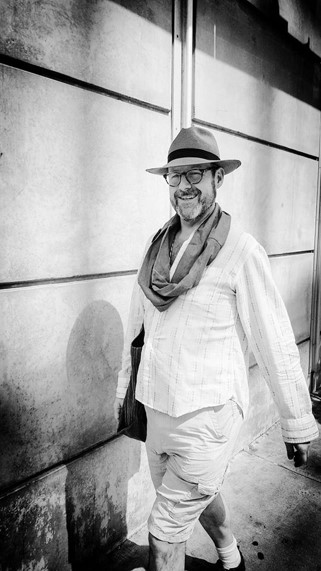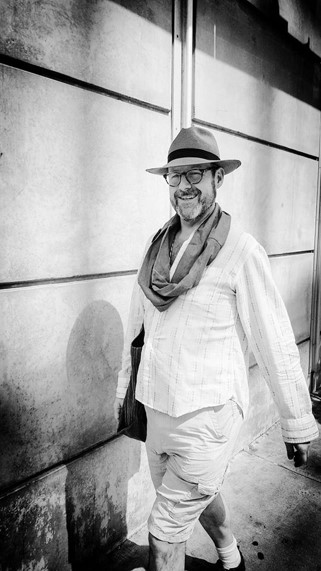 Today we'd like to introduce you to Pate Conaway.
Pate, we'd love to hear your story and how you got to where you are today both personally and as an artist.
I came into art through the back door and by circumstance! I was young professional, working at a hospital, and being an artist wasn't on my radar. Actually, at the time, I did not believe I could be an artist – that was for other people, not me! Luckily, I had an existential crisis. I had achieved a lot the personal goals that I thought would make me happy but I wasn't. Fortunately, I had some good friends that encouraged me to play and explore. Through this process, I found myself questioning who I was and what beliefs I had been carrying. My mantra became: "What have I told myself I cannot do?" Over time, I discovered I could roller-skate backwards, tell stories, do street theater, make sculptures, and be creative on a daily basis while still holding down a job! I found myself at the Second City Training Program, studying acting (something I told myself I could never do!). Later I studied Interdisciplinary Arts at Columbia College Chicago. On my first day of classes, I remember nervously scribbling on my notebook: "Will he sink or will he swim?" I was scared and thought I was way out of my league. I swam! You can too!

We'd love to hear more about your art. What do you do you do and why and what do you hope others will take away from your work?
I am an interdisciplinary artist, which means I embrace a lot of different art forms. A good example of this is my ongoing series "Weave," where I combine performance with sculpture. As a sculptor, I use a crochet technique to create three-dimensional forms using alternative materials. I have ditched yarn for rope, thick string, garden hoses, wire; anything that is linear and abundant. I like to set up spaces – galleries, storefronts, anywhere I can create –with an array of materials, then I go at it. I like to involve my audience by asking people to pick out the material for me. This element of chance gets me outside my head and forces me to be in the moment and work with material I would not specifically choose. Additionally, I like the idea of that creating is performance. Making work public allows my audience to see my process, but also invites dialogue. We often see works in museums or galleries, but do we actually know what the artist was thinking? My experience is that people are hungry to be in the know. A big part of my work is letting people into my process, which is a way of giving them permission to embrace their own creativity… another thing people are hungry for!
My time at Columbia College and Second City taught me to say yes to creating. Much of my artwork is about exploring and playing. A guiding question that is always at hand is: "What if?" What if I wrote a series of postcards as a character? What if I made four-feet-long knitting needles and made mittens large enough to sleep in? What if I made a life preserver out a FedEx envelopes? This form of creativity takes a lot of energy. I make a lot of mistakes and hit a lot of dead-ends, but then I do make some interesting discoveries. At times I am struck by what seems inconsequential or commonplace can carry weight and meaning, plus even show me who I am.
Do current events, local or global, affect your work and what you are focused on?
Somewhere along my travels I heard someone say that art is about making sense of the world. If that's so then I use my creative process to help me put the world into context, both internally and externally. My current work has been about listening to myself and rooting out old misbeliefs and lies. What have been forced to wear? Now is the time to shed those garments.
With that said I see my job as an artist do my work and put it out there, but also to inspire and invite others to be creative.  What if we all invested in our unique creative dialogue? What would the world be like?
Here's a gift. Ask yourself a simple question: "what's calling?" Do you want to stick your fingers in clay? Write a story? Sort through old pictures? Take a dance class? Cook an interesting meal? If so, what's one simple thing you can do toward a goal?
What's lovely is that you've arrived right here and now! You don't need a fancy studio, expensive equipment, or to quit your job. Those things may come if they are supposed to, but first, all you need is one small step – anything toward what's calling.
Years ago in my day job, I would use my 15-minute break to play with words and images from old magazines. I created silly little vignettes on postcards and would mail them to my friends. It didn't seem like much but I was clocking hours and investing in myself as an artist. This process helped me understand how I work creatively. I now have a wonderful art studio and a fancy paper cutter, but I still do some of my best work on the fly and in coffee shops and airports.
Do you have any events or exhibitions coming up? Where would one go to see more of your work? How can people support you and your artwork?
Currently I have a sculpture being shown at the Cameron Art Museum in North Carolina. The work is part of a show "Illumination," that runs December 8, 2018 – January 13, 2019.
I can be found on social media, @pate5000 on Instagram, or through a good old fashioned google search (Pate Conaway). There is a good article in about my work on a wonderful textile site (https://www.textileartist.org/pate-conaway-interview). I have a piece in the artist book collection at the Museum of Contemporary Art, but if you don't want to wear gloves to see my work, I usually have worked at the Greenleaf Art Center in Roger's Park. Keep an eye out for "Be Mine" in February at the Greenleaf. Also, check out my blogs, I have one for sculpture and another for my two dimensional and mail art. Oh yeah, I like to do mail art!
In terms of supporting my work, I am always looking for the upcoming place to weave sculptures and to take the next step in my journey.
Contact Info: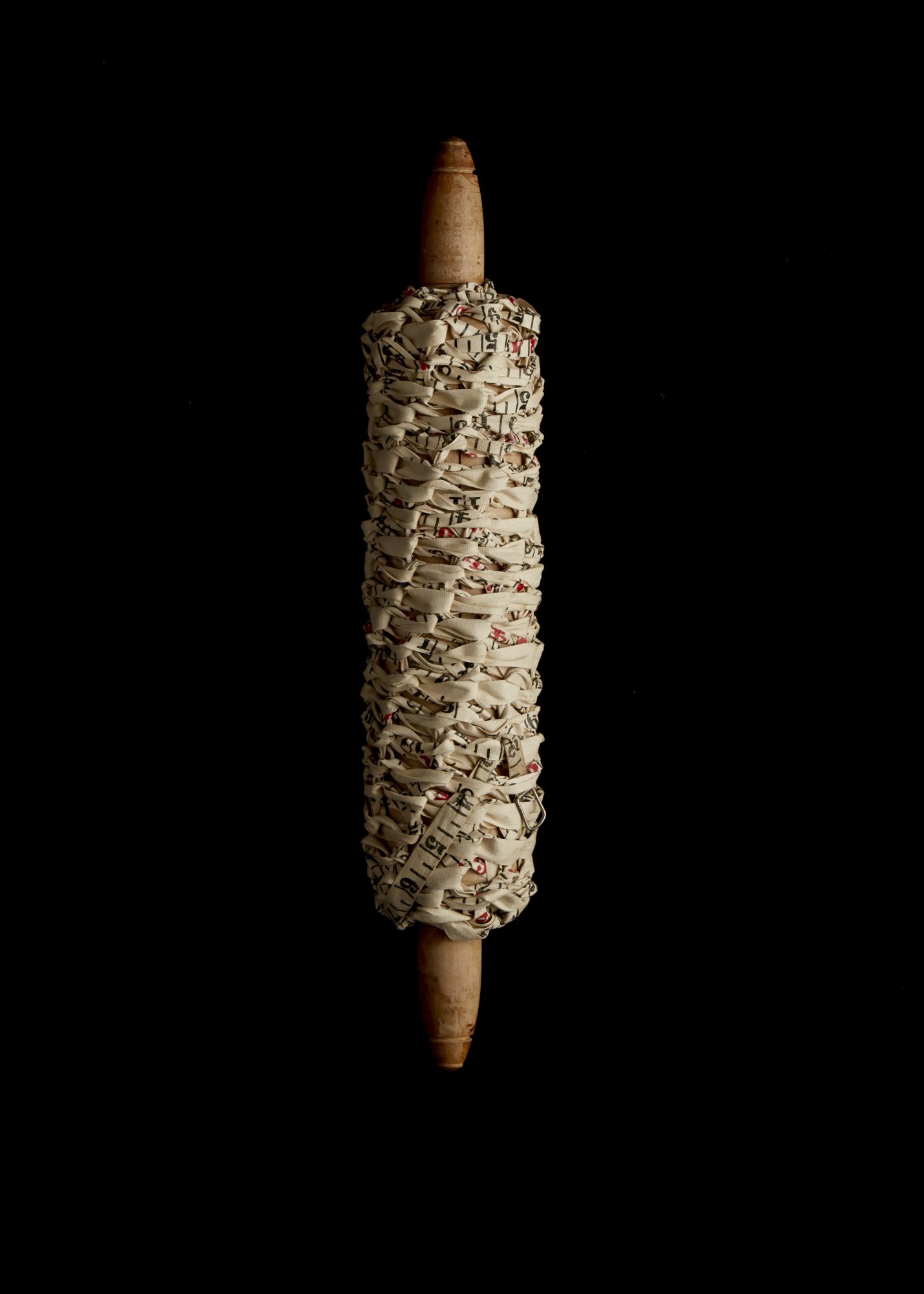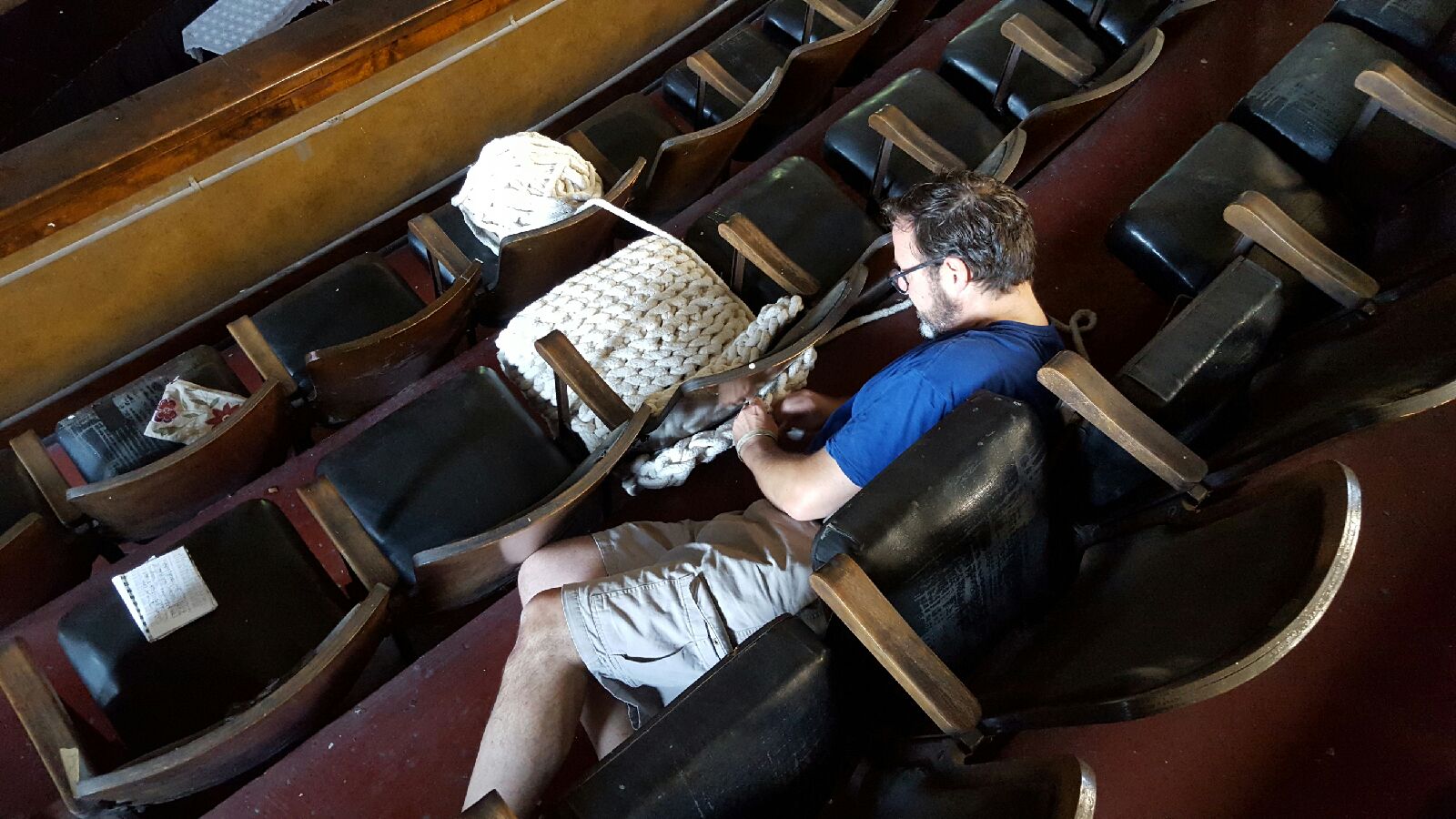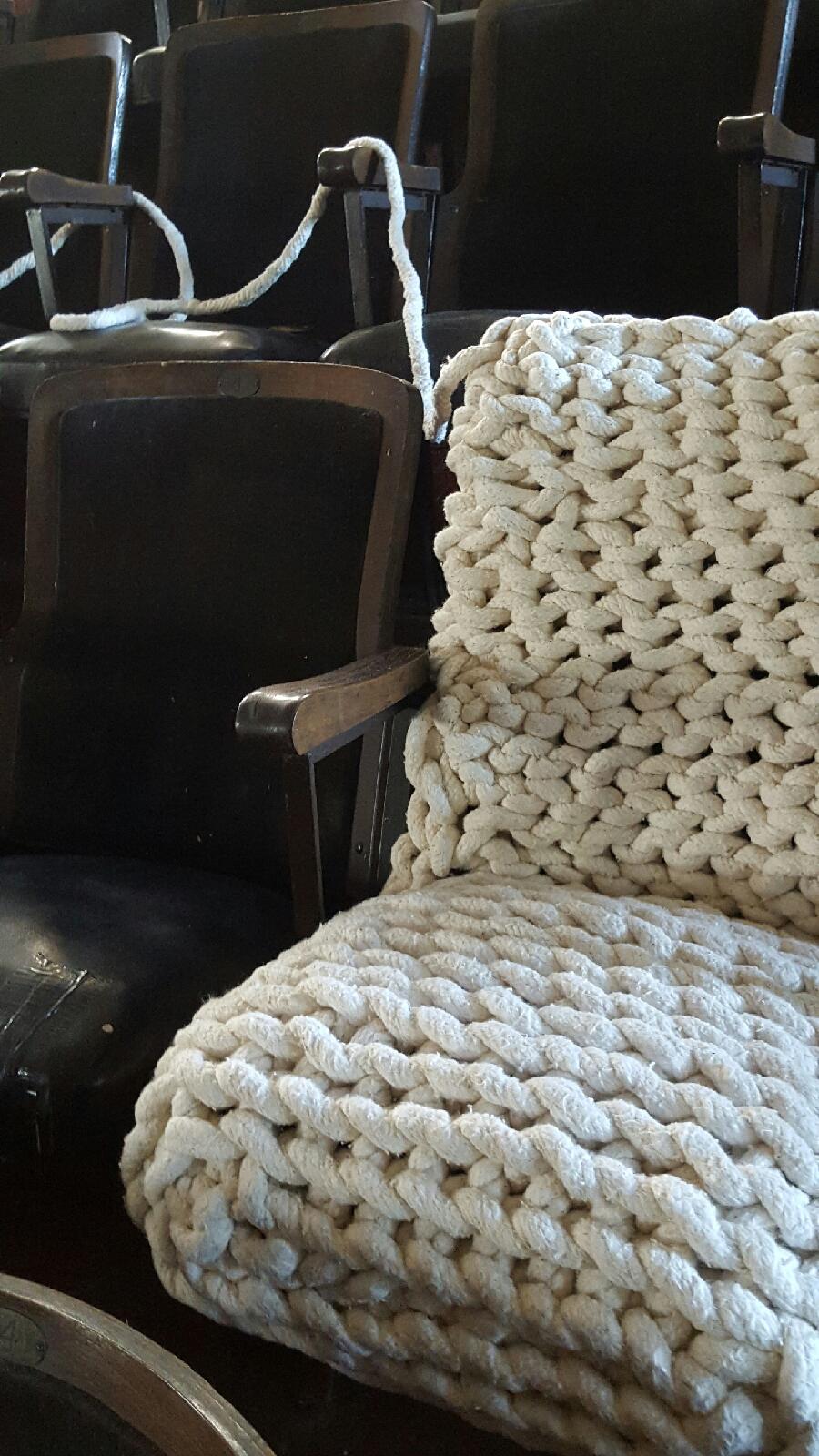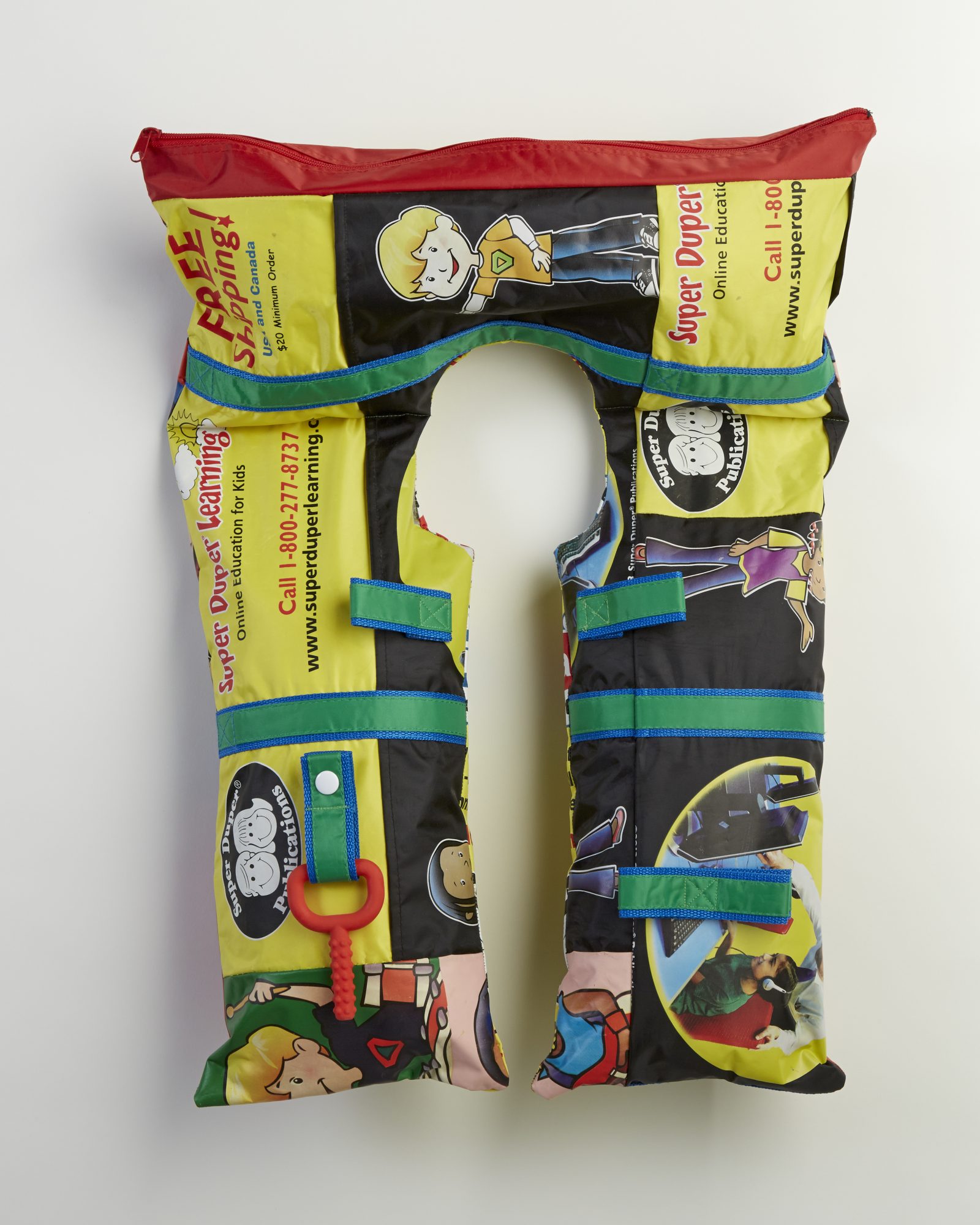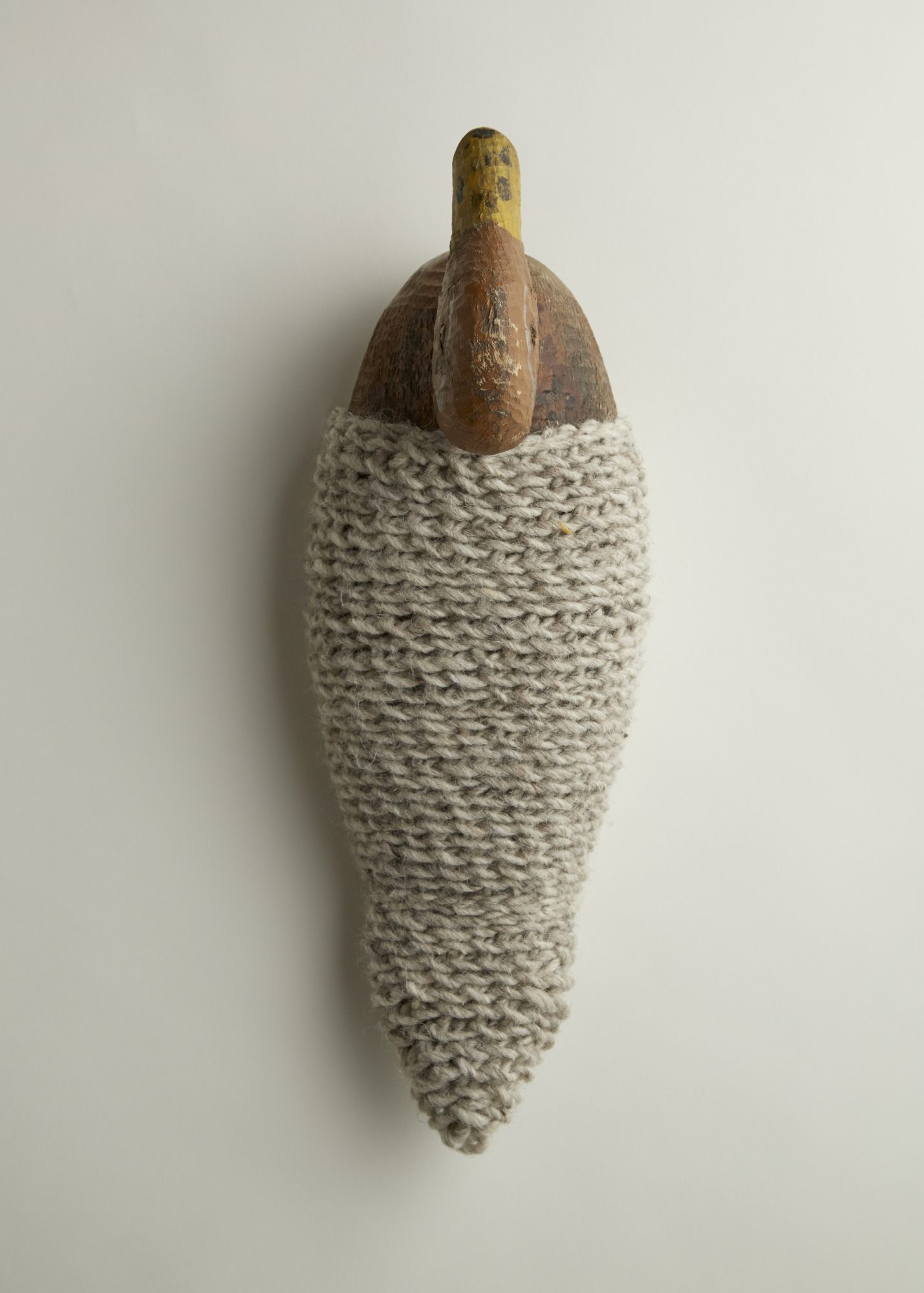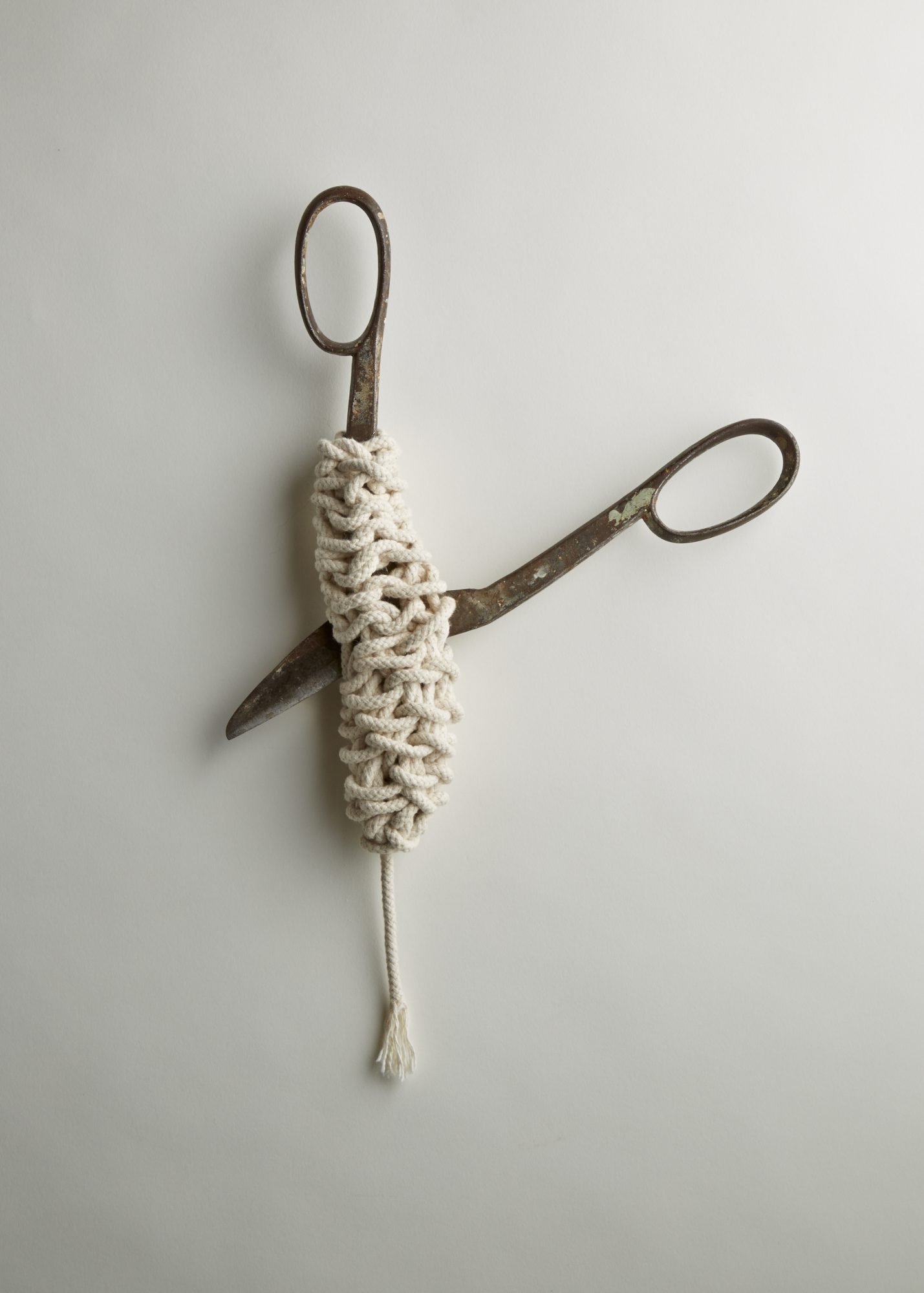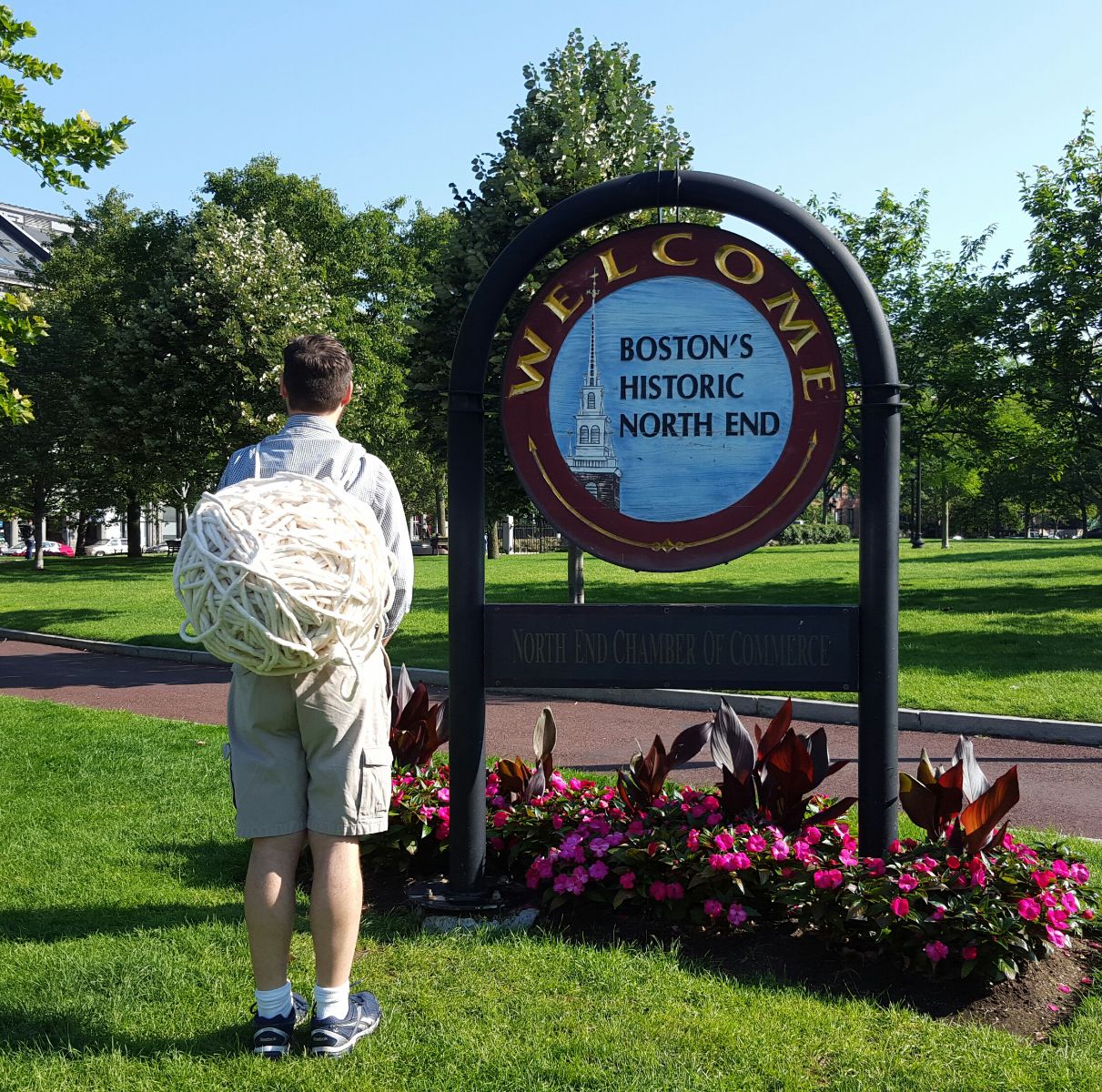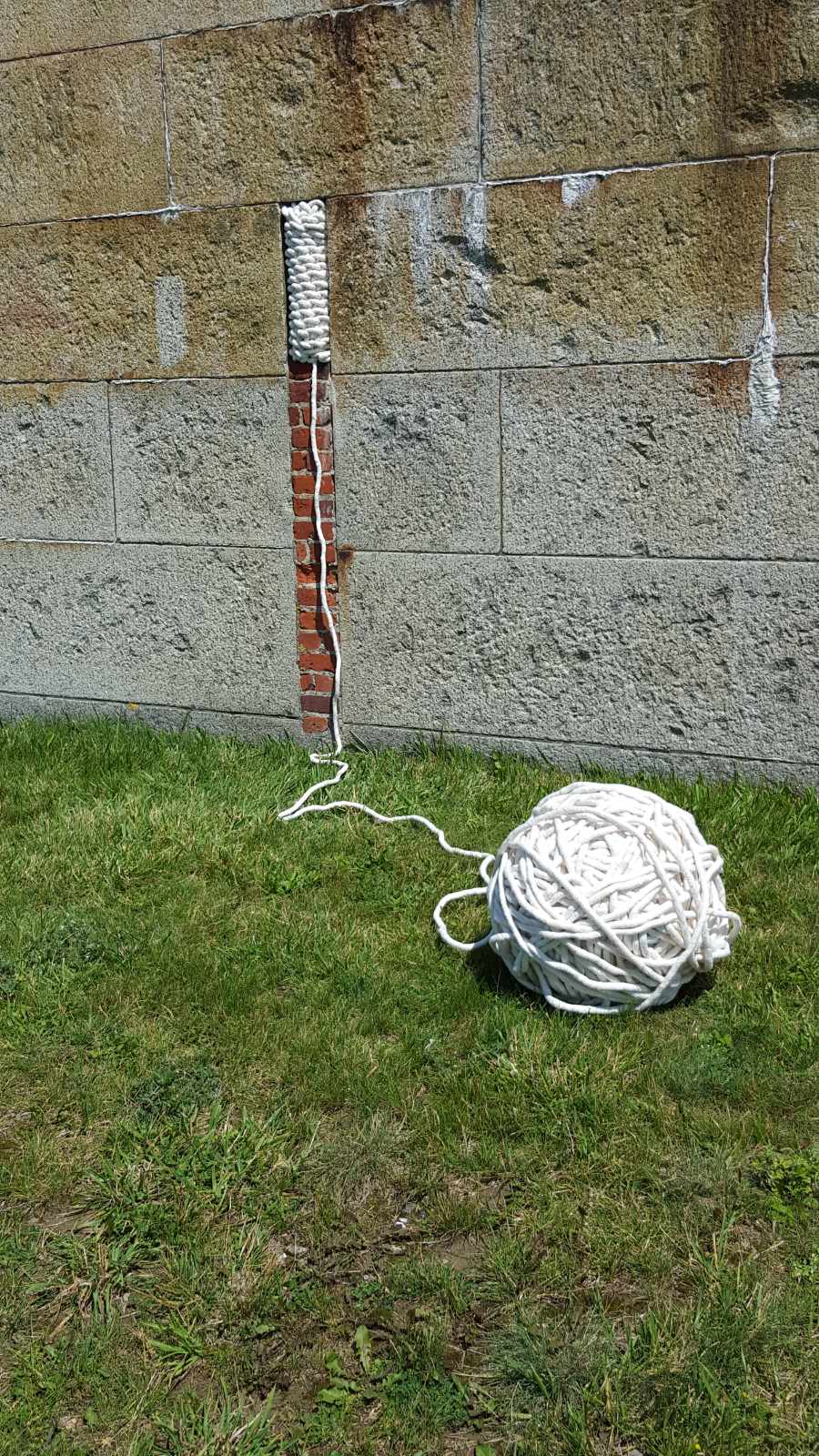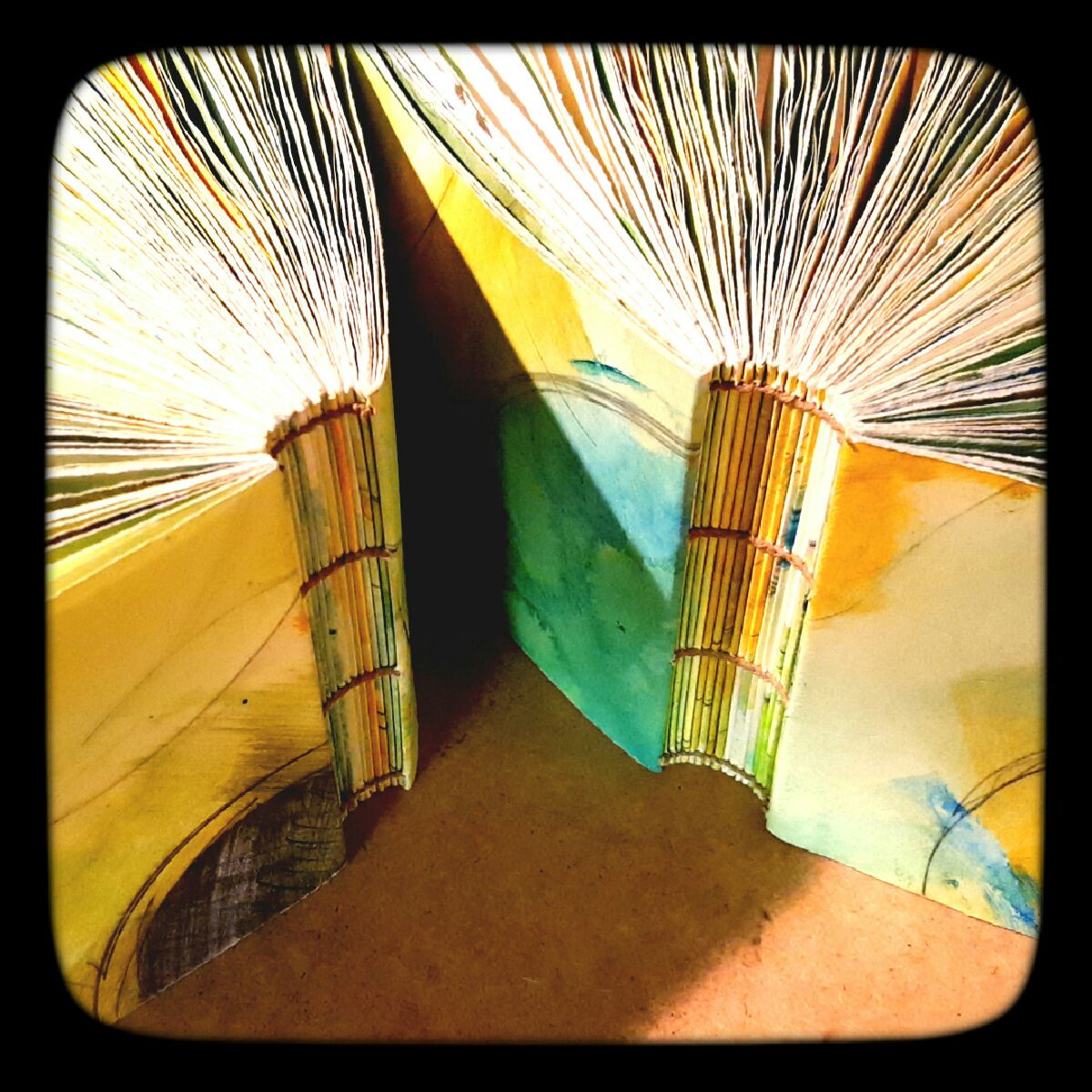 Image Credit:
Loryn Pedersen, Douglas Bening
Getting in touch: VoyageChicago is built on recommendations from the community; it's how we uncover hidden gems, so if you know someone who deserves recognition please let us know here.