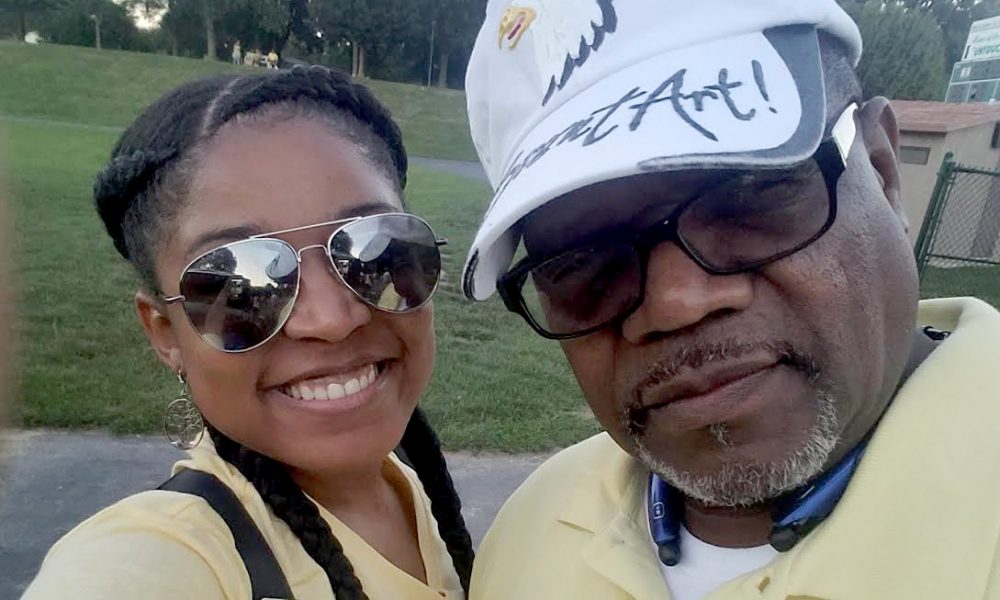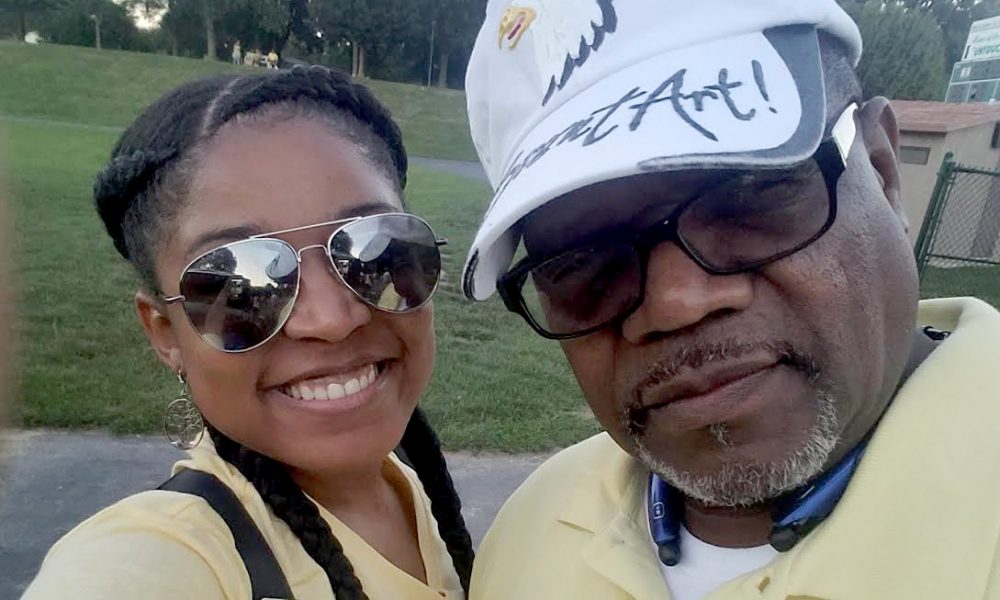 Today we'd like to introduce you to BrentArt, made up of Larry Brent Sr., Larry Brent Jr., and Elizabeth Brent.
Larry, Larry, Elizabeth, we'd love to hear your story and how you got to where you are today both personally and as an artist.
Larry Brent Sr.
Art has always been a part of my life, taking on a different purpose through my many different stages. When I found myself bored as a kid, I would create games using whatever I could find around me, like using popsicle sticks and leaves to build little sailboats on rainy days and race them with friends in puddles by the street curbs. I was always drawing and creating things, it was just always something I did. As I got a little older, and fell in with the wrong crowd, spray paint became my medium of choice, and I was a well-known tagger. At 18, I enlisted in the Army during the Vietnam war. In the military, I was my team's "company artist" and was always asked to do parachute designs, flyers, and other artwork for team competitions.
Once the war ended and I returned home, I fell into drugs and alcohol, as did many veterans at the time. I did not produce much of my own art anymore. I started spending a lot of time in bars, and was always being asked to make banners, flyers, and wood-carved plaques for different theme nights. Next, people would ask me to build furniture similar to what they saw in stores, so with my wife and I being short on money, we made a business out of it. We would go to furniture stores and I'd sketch out the popular items they had, and from my sketches, I would go home and build it all out of wood– tables, chair, chests, bed frames, etc. My wife would help polyurethane it all, and find the customers, and that's how we made extra money.
However, being addicted to drugs, the money didn't last long. Years later, once I turned my life over to Christ and got sober from drugs and alcohol, my art went toward a different purpose. I became a minister, and then pastor, and started having church out of my home, where I built my own pulpit and lectern from the same wood platform and box I once stored my drugs in years prior. I started making banners and furniture for local churches, and even constructed sets for Sunday school plays for the youth groups. Art was always a constant in my life that pushed me through life-changing events, but all the time, my art was a gift from God, it was my therapy all along. Today, my art keeps me connected to my son, Larry Jr., who has been incarcerated for the past 24 years.
Larry Brent Jr.
I am a wrongfully convicted inmate within the Illinois Dept. of Corrections, and I've spent the last 20 years behind bars. Art and creativity was never a passing interest. It was a natural attraction and desire that always felt like something I should be doing. My initial exposure to creativity was my father. Watching him create always interested me. So, the desire to be creative, for me, was always there, but it was having the exposure from my father that brought it out. Growing up, I was drawing and being creative, through building model aircrafts and automobiles, a hobby I picked up from my dad as well. Also following in his footsteps, I enlisted in the Army Reserves. While back home in 1994, I was arrested and convicted for a crime I did not commit. Once trapped here, I was stressed, frustrated, angry. So, from the start, I didn't look to use art as a lifeline, it was just something to do to deal with the time. So, I asked my dad to bring me drawing supplies in the Cook County Jail, back in 1994. The journey began there and it never stopped.
There was so much chaos around me—major chaos, being in the maximum-security division—but my focus had flipped. You see, prison to prison I allowed certain things to distract me. But in isolation, most of life's distracting entertainment is stripped away. You're forced to free the rawness inside you. The rawness of me was my creativity, which I began to use to co-exist with disappointments and tragedies, with the chaos around me. It was not so much trying to keep my spirit alive—I wasn't thinking that far, couldn't. It was mostly my instinct and training switching into gear: training from the military to stay mentally occupied within isolated circumstances. I view art as my way of traveling' away from my situation, and it has also kept me close with family.
Elizabeth Brent
I didn't get heavy into art until high school. I took an intro class freshman year and loved it, so I followed it through to AP Studio Art and was inducted into the National Art Honor Society my senior year. Although I took 4 years of art in high school, I had dreams of becoming a lawyer since I was 9 years old, as a result of my brother Larry's situation. I wanted to grow up and help him gain his freedom. While meeting with a college representative, I was encouraged to apply as an art major, with the chances of getting a scholarship, and then I could always change majors once I was in. Well, by the end of my freshman year of college I decided to keep art as a back-up plan to law and declared myself an Art Education major. At that point, I was falling in love with art, and it consumed my identity. The majority of my classes were art, and I was always working on a project, but it was always an assignment, not personal work. Being on a campus with lots of fraternities and sororities, I saw that decorative paddles were popular, and that's when I got the idea to paint a custom design just to see if people liked it. I posted it online and got a lot of good feedback from friends on campus, and then people started offering to pay me to make them one. As a college student with 18 credit hours, and two work study (but very part time) jobs, I was glad to find a way to make extra money. After about a year I decided to open an etsy shop, and that's where it really started
to grow. I had people from all over ordering custom paddles. From there, it grew from paddles to wall plaques, canvas art, portraits, and even hand-painted clothing. My art turned into a great way to make side money in college. I still considered law school, but my brother Larry could tell that art was my true passion and encouraged me to pursue art teaching as a career. My dad, brother, and I were always communicating about art ideas. As an art student, it was so helpful to have them critique my work. Now as a certified art teacher, they ask me to critique theirs.
We'd love to hear more about your art. What do you do and why and what do you hope others will take away from your work?
Larry Sr.
I always like to say that my art has to do something. I like making functional or wearable art. I create a lot of hand-painted hats and clothing, mostly military themed, signifying the 101st Airborne Pathfinder unit I was a part of. I also like to make jigsaw puzzles carved from wood, and I also still build small-scale furniture from time to time. Right now, I'm working on putting together a coloring book from my art.
Larry Jr.
My father often says that his art has to do something, but my perspective is that my art has to say something, and make others say something. I would see some images here and there and get a vision. My next thought was to see if the images could be combined together, or simply changed to challenge myself. Then I began to realize through people's reactions to my work that the projects contained a message. This dawned on me soon after the completion of an early painting of mine titled, "Captured Potential." My most recent conceptual work, "No Peace," addresses gun violence and police brutality. My work, while in prison, began as practicing drawing images of celebrities I admired, then shifted into sending a message with those figures I admired. The detail of my work is attributed to being confined within four concrete walls for twenty years with limited materials. Most of my work has been done in pencil, while there are a few in pastels and oil paint, that were done while I was at a facility with an art program.
Elizabeth
My art is usually more about the process than the subject. I very much like to play with high contrast and push it as much as I possibly can. I also like to go for realism, spending lots of time trying to mimic textures, creases, and shadows. I'm always challenging myself to go one step further, hoping to create something better than my last, just to see how well I can work with my materials. I think my dad, my brother, and I all have this in common. We take on projects that challenge us, just to prove that we can do it. This is very much why I enjoy taking on commissioned projects; I really enjoy bringing other people's visions to life. Each project has allowed me to try something new in regard to the medium, technique, or process. Most recently I've been working in acrylic paint, but in college charcoal was my absolute favorite medium.
How can artists connect with other artists?
Technology has made it so much easier to connect with other people who share common interests. There are many different Facebook artist groups to join to find artists similar to you. Instagram is another great way to connect with people and stay current on upcoming artist events.
Do you have any events or exhibitions coming up? Where would one go to see more of your work? How can people support you and your artwork?
We've been featured in 2 different art shows so far this year that have ended now (Resist 2.0 Art Show in Urbana, IL and the 4th Annual Art Educator's Show at Bridgeport Art Center in Chicago), but feel free to check out our website and social media pages to stay updated with what we're doing. Right now, our focus has been on promoting Larry Jr.'s work, because every purchase made for his art goes toward supporting him once he's home. He has such an amazing gift that has blossomed from such a tragic situation, and while still working to prove his innocence, we are also working to share his art for him.
Contact Info: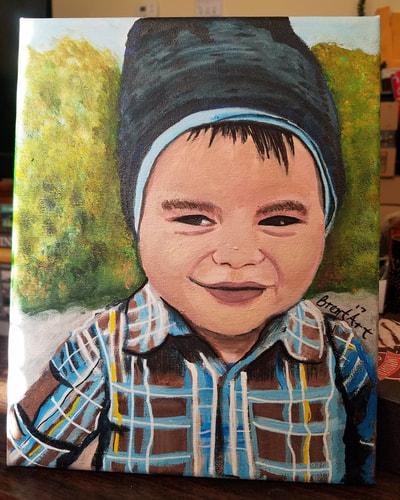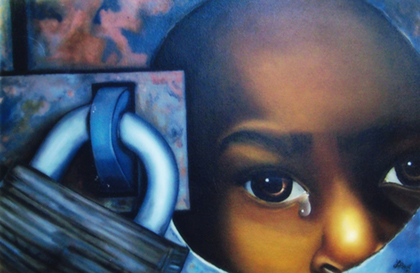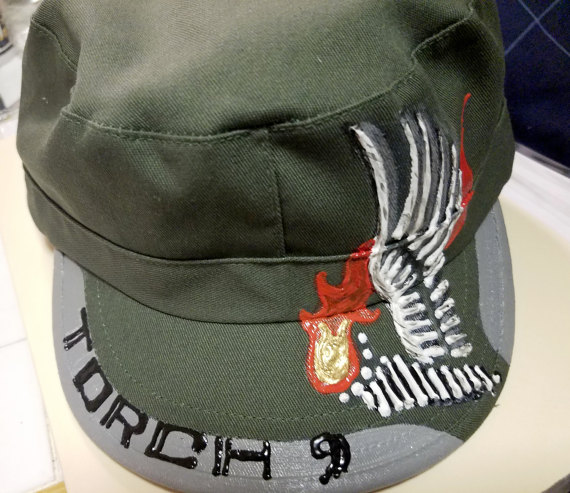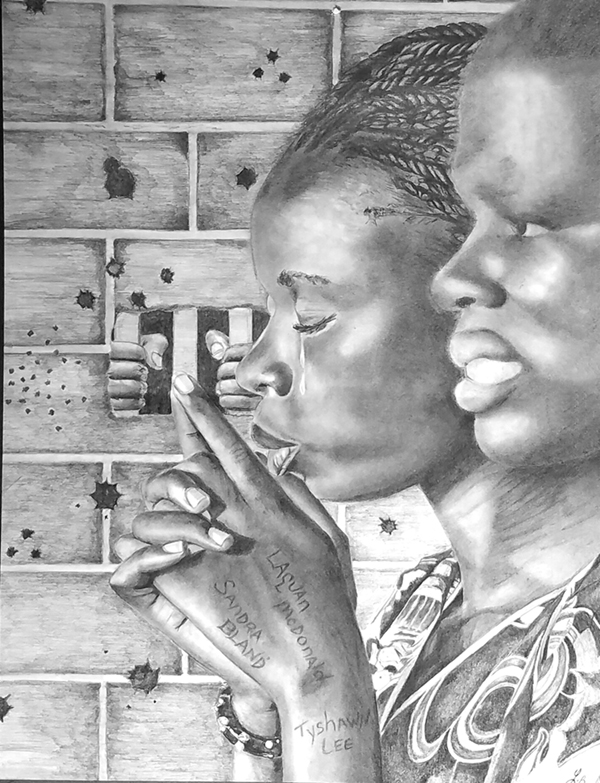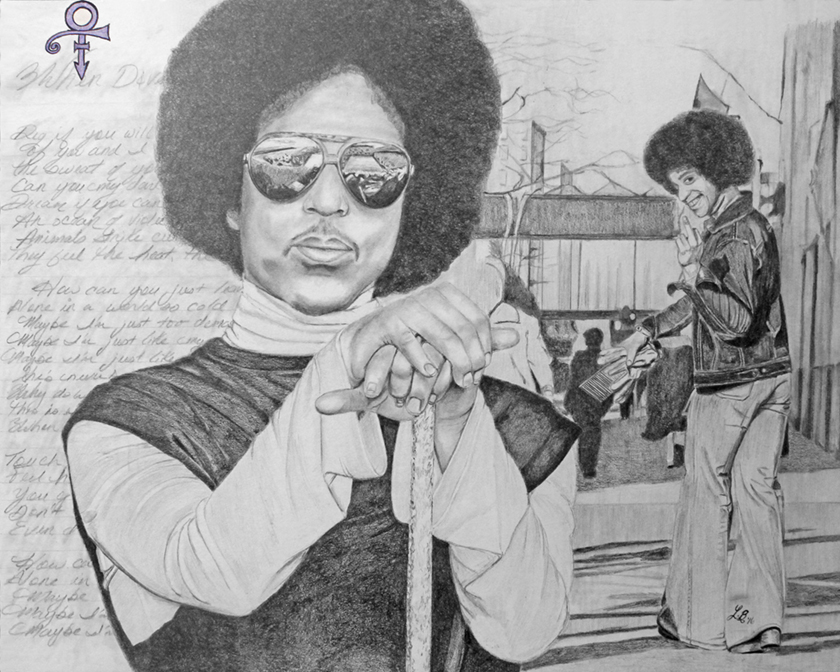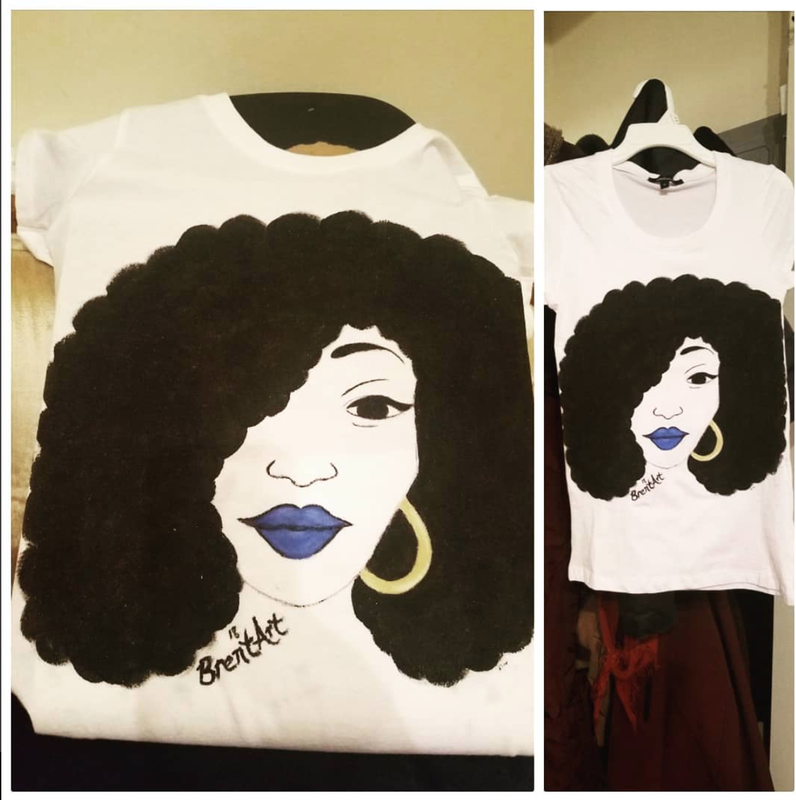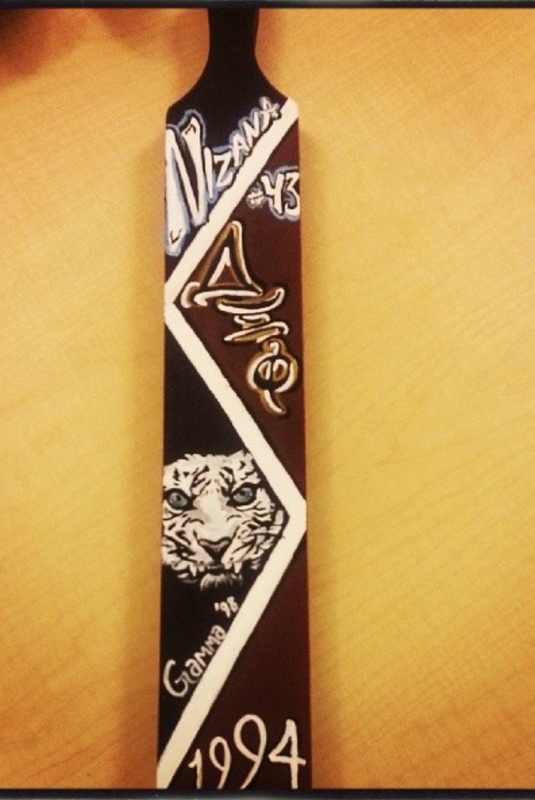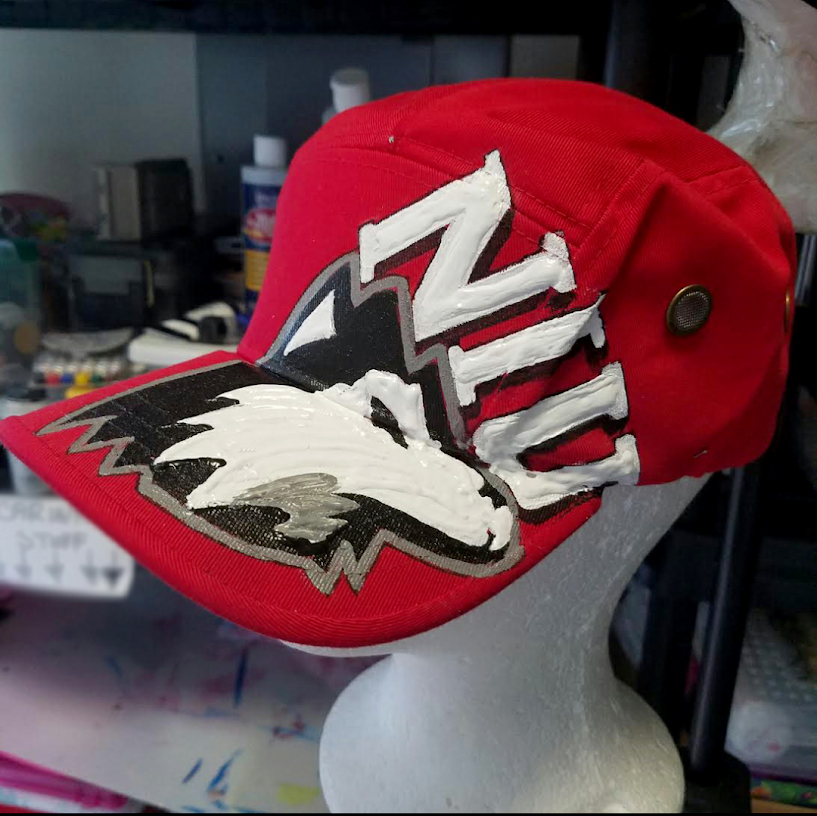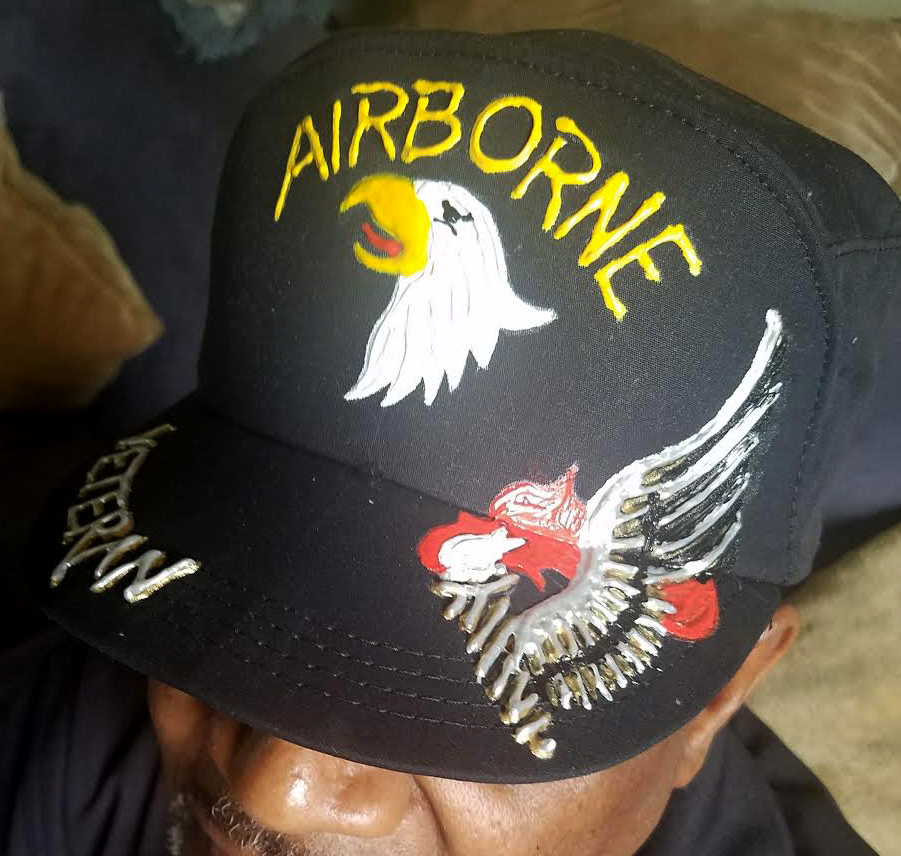 Image Credit:
Art by Larry J. Brent Sr., Larry J. Brent Jr. and Elizabeth Brent
Getting in touch: VoyageChicago is built on recommendations from the community; it's how we uncover hidden gems, so if you know someone who deserves recognition please let us know here.