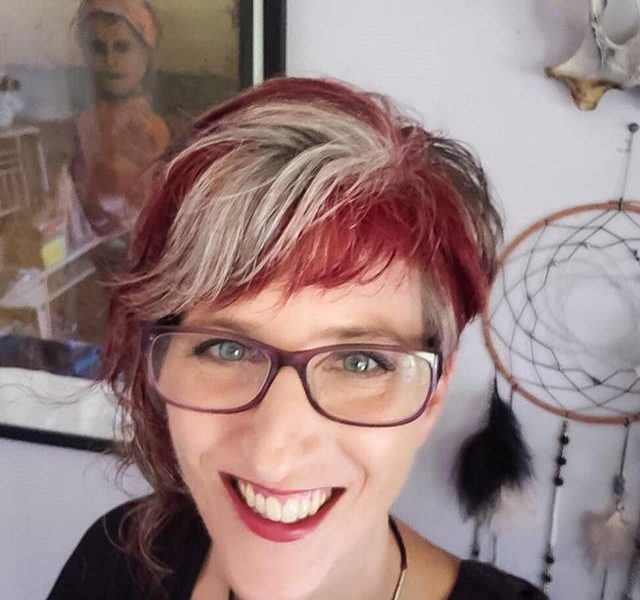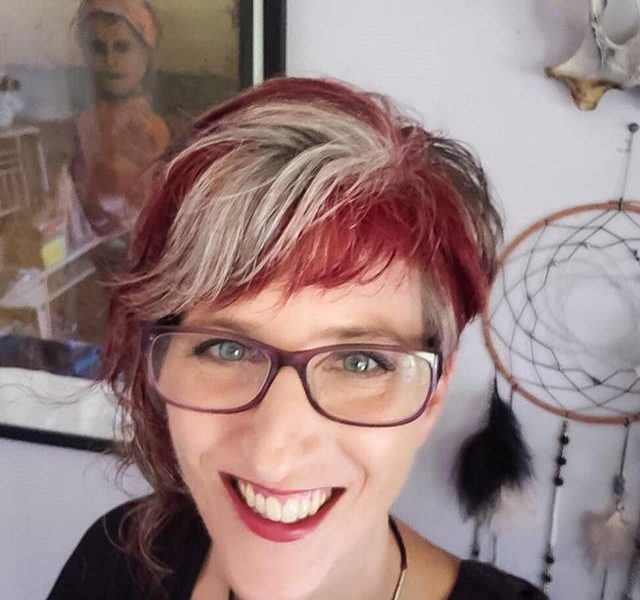 Today we'd like to introduce you to Nikki Bartel.
Nikki, we'd love to hear your story and how you got to where you are today both personally and as an artist.
For as long as I can remember, I have always loved the Arts, be it Theater, Dance, Writing or Visual Arts: no matter what medium or form, it has always been an outlet of expression or release. For a long time, I would create, yet never share my work with others outside of my immediate family or close circle of friends. You see, I never thought of myself or felt comfortable calling myself an Artist.
This dream began a very long time ago, yet I have found many paths to take me around, over, and under the very thing that feeds my soul. This is a result of Life. The many paths that I have ventured have given insight and inspiration to express these journeys into whatever form I choose. Be it a piece of jewelry, a painting or sculpture there is a great need to create and share with others.
This particular journey began with me realizing how stagnant I had become. Just talking about the dreams, yet never delving into the action part of them. I blew the dust off my Artist Way book and decided to turn the page or a new leaf in life.
It was a Tuesday ~ October 22, 2013.
Week 2 into my Journey back into the Artist Way.
Recovering a Sense of Identity.
Through the many lessons within this chapter the quote:
"In creative Recovery, it is not necessary that we change any of our beliefs. It is necessary that we examine them."
Learn to get in touch with the silence within yourself and know that everything in this life has a purpose ~ Elizabeth Kubler-Ross.
This was a chapter to face the dragons named Crazy Makers and address self-definition as a major component of creative recovery. Drawing new boundaries and staking out new territories as your personal needs, desires, and interests announced themselves. Personal Identity and self-define you. (The Artist's Way)This threw me into a week-long of examining "MY STUFF"
I felt so empty with doing and giving and giving and giving that my cup never runneth over – it just ran dry. I found that instead of replenishing I would just crash. So, again my thoughts turned to "MY STUFF."
What do I hold sacred?
What do I feed my soul?
Me being the lover of words, I needed to make certain I knew exactly what STUFF meant:
Stuff – noun
a skill, ability, or knowledge that makes a person able to do
capability, gift, knack, talent, makings, potentiality
~the basic elements from which something can be developed
the quality or qualities that make a thing what it is.
I came to the conclusion that I have some pretty good STUFF going on and that I needed to make the decision to fill myself with the Good and Sacred unless I wished to watch my already weakened roots shrivel.
Out of this week Birthed my Affirmation Dolls. Raw and Rustic just like my soul. Through this week is where the name ASPIRE, DREAM, and JINGLE came into being.
After taking the plunge and placing my soul pieces out into the world. I felt an immense lift and a new sense of who I am, and what I wish to become. My art fills and empties me all in the same cycle.
This journey is also a bridge for me to cross over from Corporate Land into Dreamland of being a full-time artist.
My Mantra: This is a place where Dreams Collide and Ring into Reality.
Enter My Dreams and Aspire
as*pire ~ fly high: to soar to a greater heights
We'd love to hear more about your art. What do you do you do and why and what do you hope others will take away from your work?
I mainly utilize Acrylic, ink, and mixed media, yet I am a lover of all mediums and will use whatever is on hand. Incorporating nature and prose into much of my artwork. Many times my husband and children will gift me with precious stones, sticks, found objects that inspire me to create. Many of these objects become a part of a sculpture, a piece of jewelry or inspire a painting.
When I set down to paint it is never really with a concrete idea. It normally is a process of feeling, working through a "feeling" or just laying down the paint for the underlying feeling to reveal itself to me. Most of the time I will step back in awe thinking "wow! – that explains it"
With a great passion for storytelling, I like to incorporate prose and paint into Visual Art. Forever setting personal goals, I continue to push myself and tread the unknown waters. No matter how small the pebble dropped, the Ripple effect has been grand.
I wish to push others. Through my art, to make them think or feel something. To tell a story or relay a message.
When I am unable to clearly express what moves me this is when I lean towards painting.
What do you think it takes to be successful as an artist?
Success to me is always striving to be better than you were yesterday. To be able to make a living off something you love or selling a piece of artwork is such an amazing feeling, yet it is not the money value that brings the success, but the rewards of what others are receiving through your creations.
During one of my shows in my studio. I had a young 8 year old come up to me with a handful of change, 
asking me if he had enough to purchase a piece of my art because it made him feel so happy. 
I automatically stated – YES YOU DO!
The joy on his face when I wrapped up his little painting and his glee when he told his mom that he just purchased his first piece of artwork – to me that is Success.
To inspire others to keep pushing, that they too have GOOD STUFF.
To silence the old tapes and remember that it is about enjoying the process.
To give back through Donating Art for auctions and supporting causes that are close to my heart.
This to me is a success. To believe in dreams even when the shadows enter – knowing that on the other side of those shadows is always a light.
Do you have any events or exhibitions coming up? Where would one go to see more of your work? How can people support you and your artwork?
Currently, I am a resident artist at Summit ArtSpace on Tusc – Studio 209: https://www.summitartspace.org/
I have many avenues that patrons can view my work, contact me for commissions, workshops, shows, and purchase original artwork or prints.
Blog: http://artichokewoman.blogspot.com/
Patreon: https://www.patreon.com/nikkibartel
Pinterest: https://www.pinterest.com/aspiredreamandj/?autologin=true
Contact Info: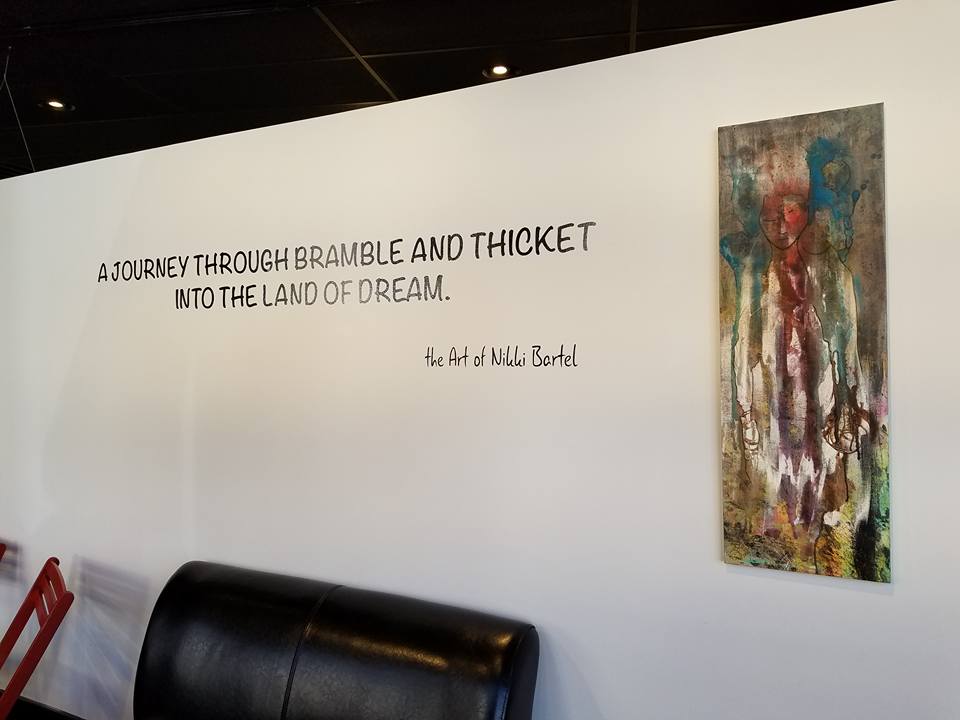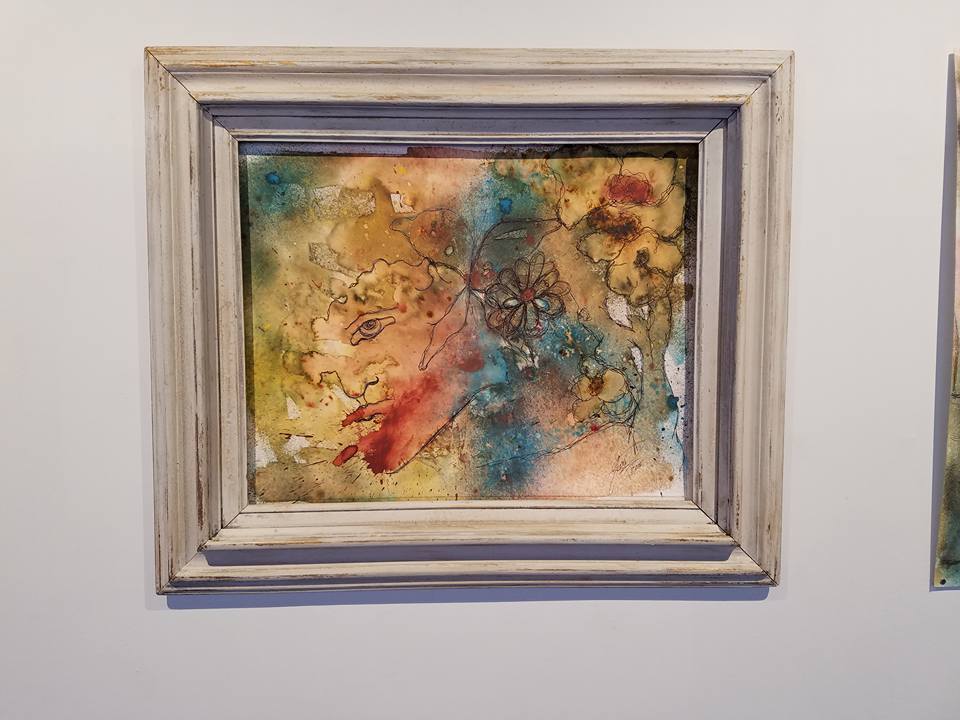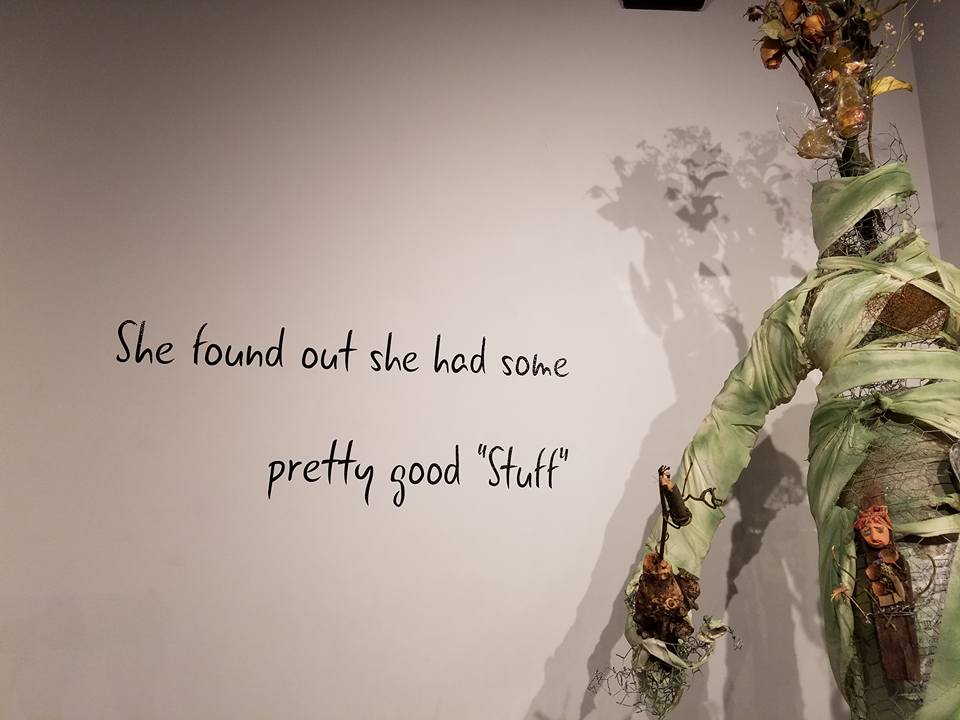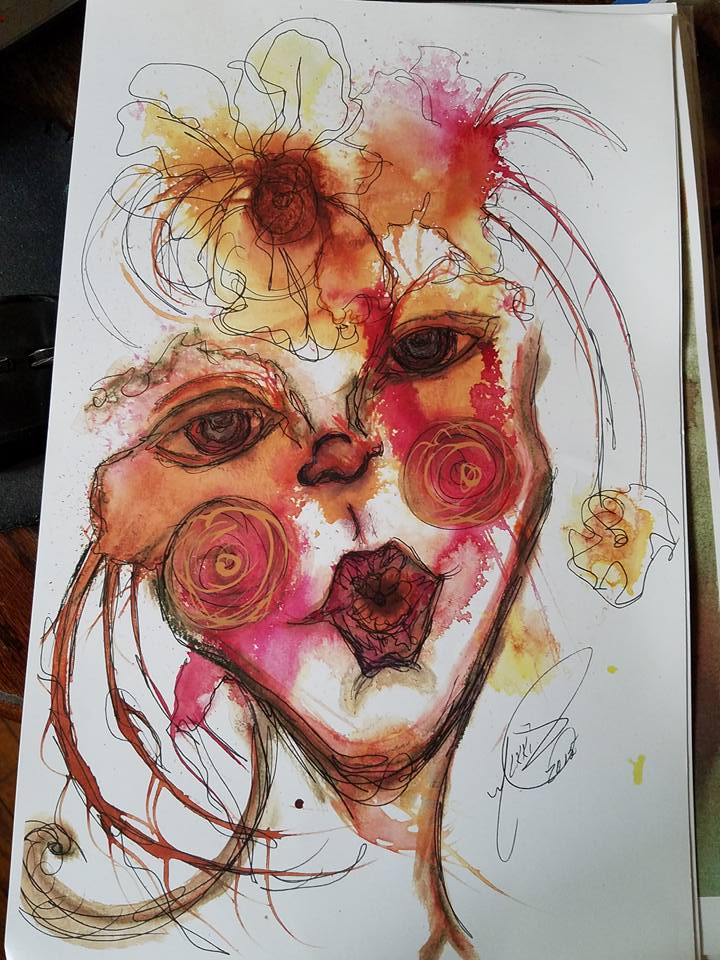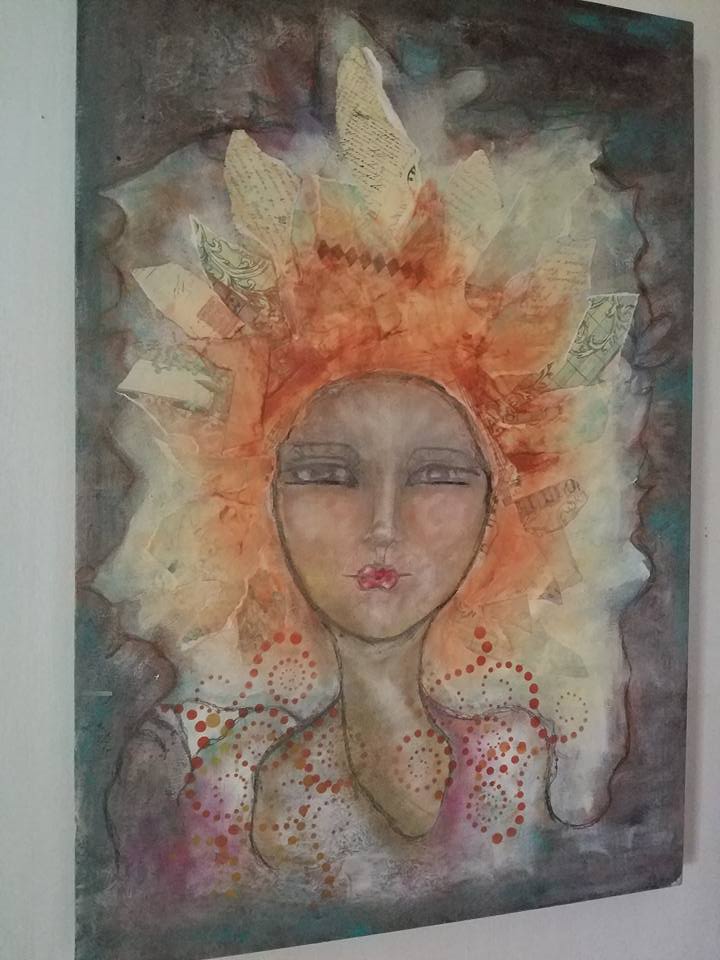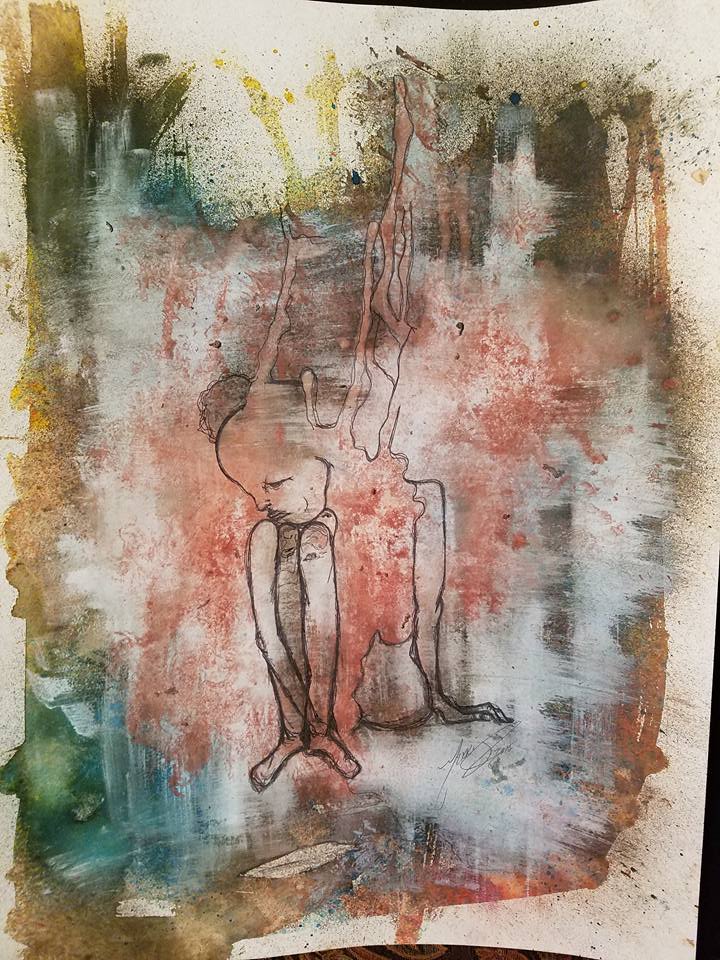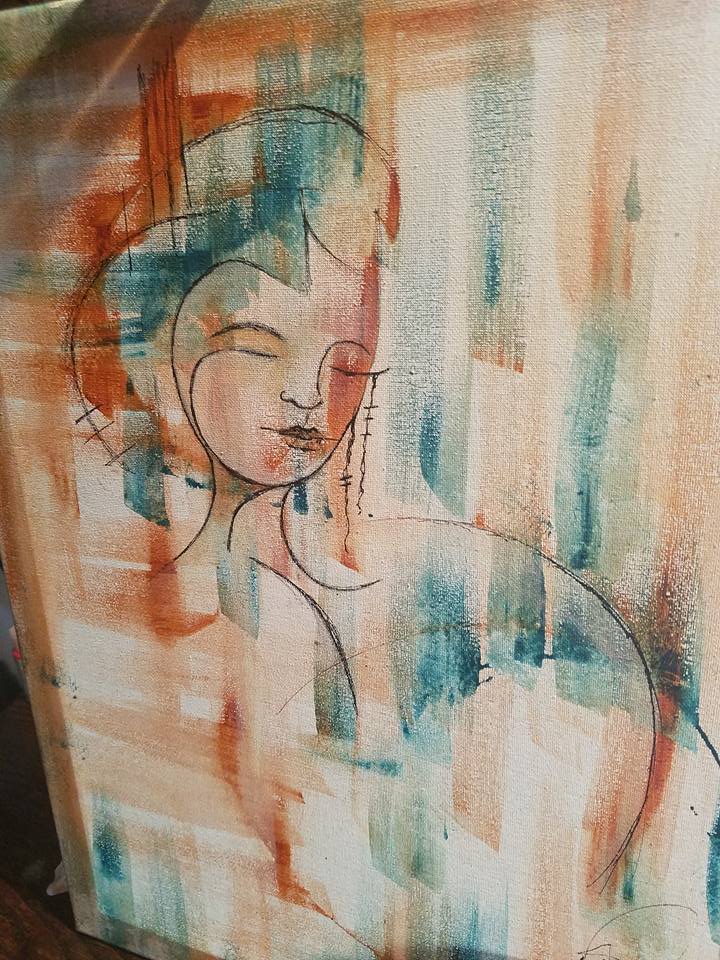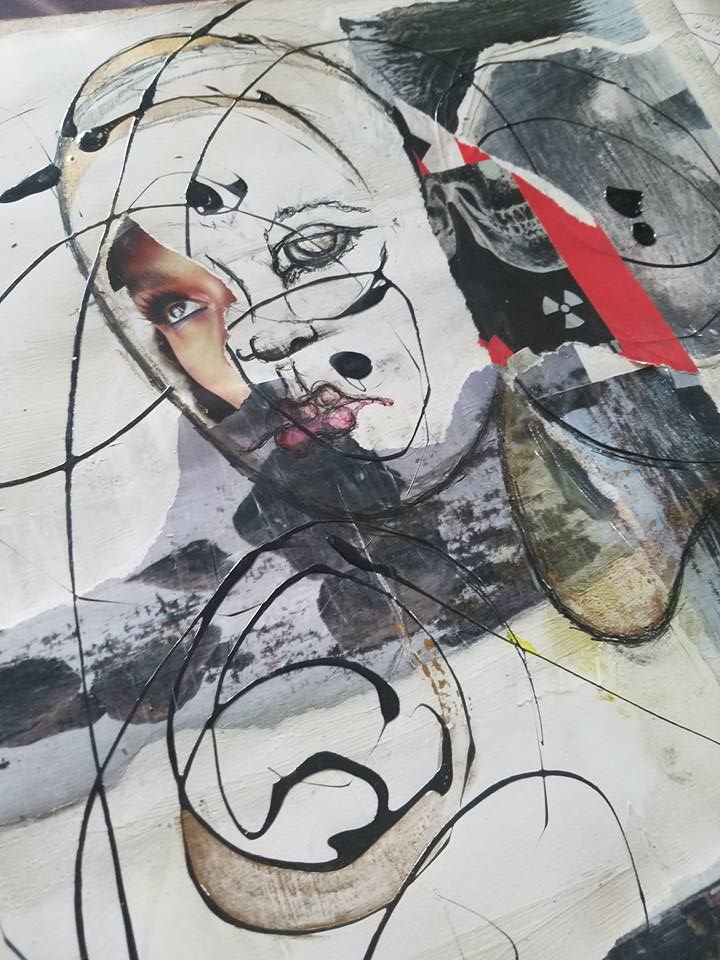 Image Credit:
Nikki Bartel
Getting in touch: VoyageChicago is built on recommendations from the community; it's how we uncover hidden gems, so if you know someone who deserves recognition please let us know here.