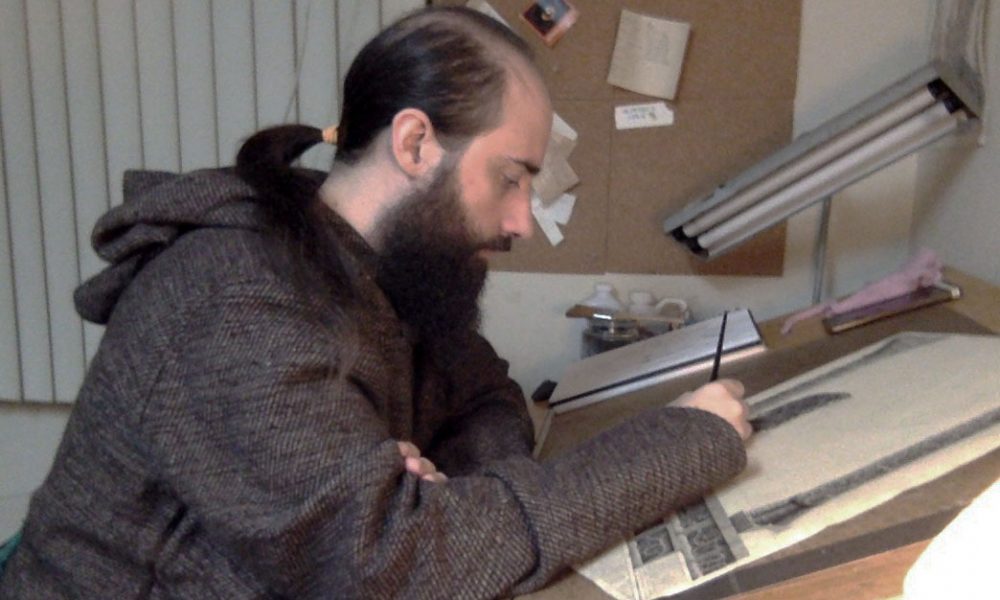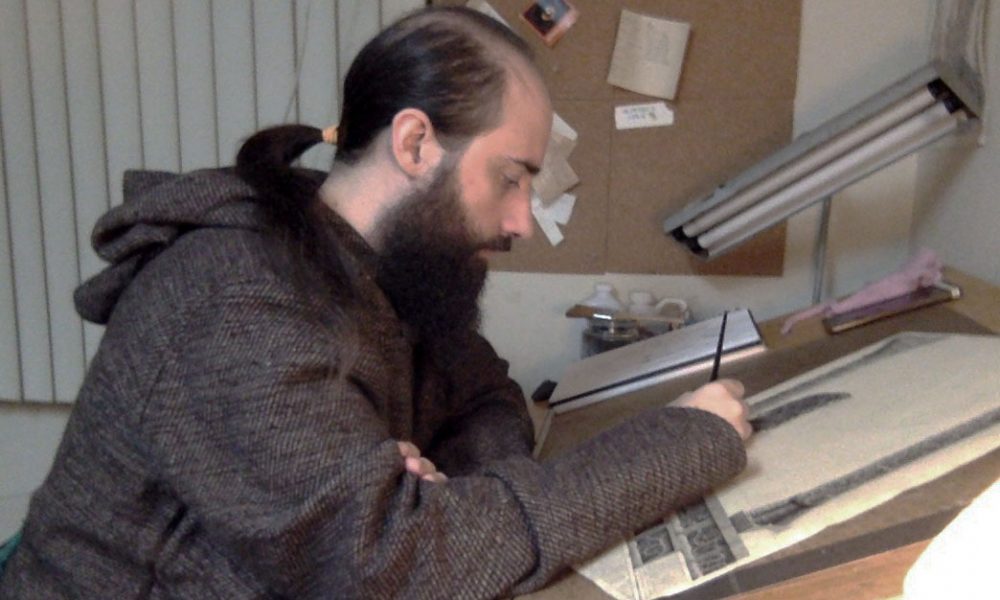 Today we'd like to introduce you to Mat Festa.
Mat, we'd love to hear your story and how you got to where you are today both personally and as an artist.
I don't have much of a story to tell as I am easily the least interesting or important part of my work.
The majority of my early education, I spent in varying degrees of special ed, beginning when I repeated the third grade up through my early years of high school. I self-published my first graphic novel while still in college where I was trained as a mortician though I've never been employed as such. Although for numerous reasons I have yet to be able to make art my full-time profession from that first comic until now I have devoted as much of my time as life allows to making art.
We'd love to hear more about your art. What do you do and why and what do you hope others will take away from your work?
In the broadest terms I make fantasy art; as in the most traditional sense of sword and sorcery, dragons, ancient lands, voluptuous women, and stoic warriors.
For obvious practical reasons, most of my illustrations are done on plane bristol art board. However, whenever I can I love to work with older natural materials like parchment vellum or handmade papers. I don't mean this in any pretentious or exclusionary way – to say that "you need to you X materials if you want to make REAL art" – quite literally anything can be used to make art. I've seen utterly gorgeous work made with little more than cardboard and coffee stains. Personally though when I use those traditional archaic materials – the same that would have cluttered artists' desks for centuries – I feel somehow closer to all the inarticulate meanings and emotions I hope my work can express. Like a cloistered monk spending each day moving between a tiny cell and book-filled scriptorium, laboring for years to illuminate a single manuscript, crafting each intricate detail with silent passionate purpose.
That may be the one constant through all the changes that life has wrought. Though I meant the monastic comparison as a metaphor when I sit down to work hours if not an entire day (or more) can slip by scarcely noticed. Working on art it is so easy, so natural to slip into a meditative ecstasy.
My comics, on the other hand, are a bit harder to pin down. With them, I tend to jump back and forth between genres and styles depending on what story I feel compelled to make at the time. My first book, Miséréri Nobis, was a bleak and often surreal psychological horror story that in retrospect, I now realize was as much an exploration of my own depression. This was followed by Passage: The World Called Mother. A sprawling space opera set entirely on an alien world it was the first of what was intended to be a four graphic novel series, yet as new projects presented themselves I am not sure when I will be able to return to it. After this, I spent many years working on a comic which, for personal reasons, I ultimately had to abandon. I'd rather not say too much about it as fate may yet deem at some point that I should revisit it, but suffice to say it was a fairytale but with an elaborate style and structure which was then (and likely still is) far outside my abilities. At the moment, I am working on several different comic projects. The most prominent of which is an adaptation of a comic made when I was nine-years-old.
What do you know now that you wished you had learned earlier?
Offer the same kindness, patience, and generosity to your art and to yourself that you would to anyone whom you love or any stranger you saw in need.
Make the art that you need to make. You're doing this for a reason.
Having faith in your strengths is as important as understanding your failings.
Your art is valid and meaningful.
Do you have any events or exhibitions coming up? Where would one go to see more of your work? How can people support you and your artwork?
For the longest time, I frequented various comic conventions and art shows around Chicago and the broader Midwest area but due to a number of personal reasons I have not to be able to do so more than a year now. These days the best way to see my work in on Instagram or Facebook.
All of my previous graphic novels are now out of print and it will still be quite some time before my current comic project sees publication. I've also recently done all of the artwork for a card game – Kneecapped! by Virgil Pederson – but again at the time of this interview, the timing and method of its release is yet to be determined.
For the present, the best way to support my work is via my Etsy shop where you can purchase prints of my work, original illustrations, and sketches, and of course, I am always open to taking commissions.
Contact Info:
Email: matfesta@gmail.com
Instagram: https://www.instagram.com/tiamatsgarden/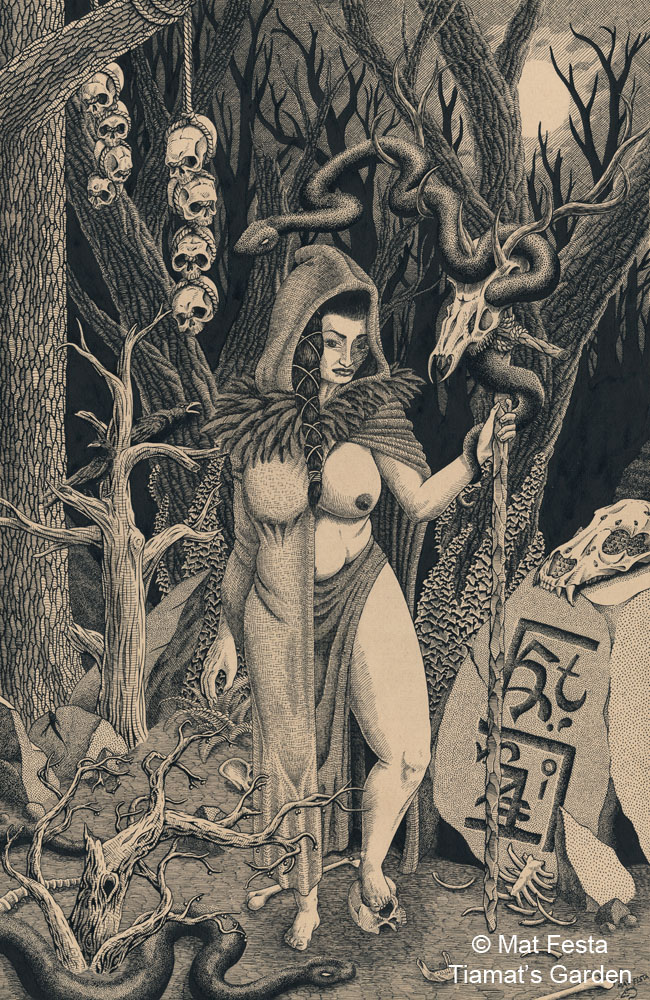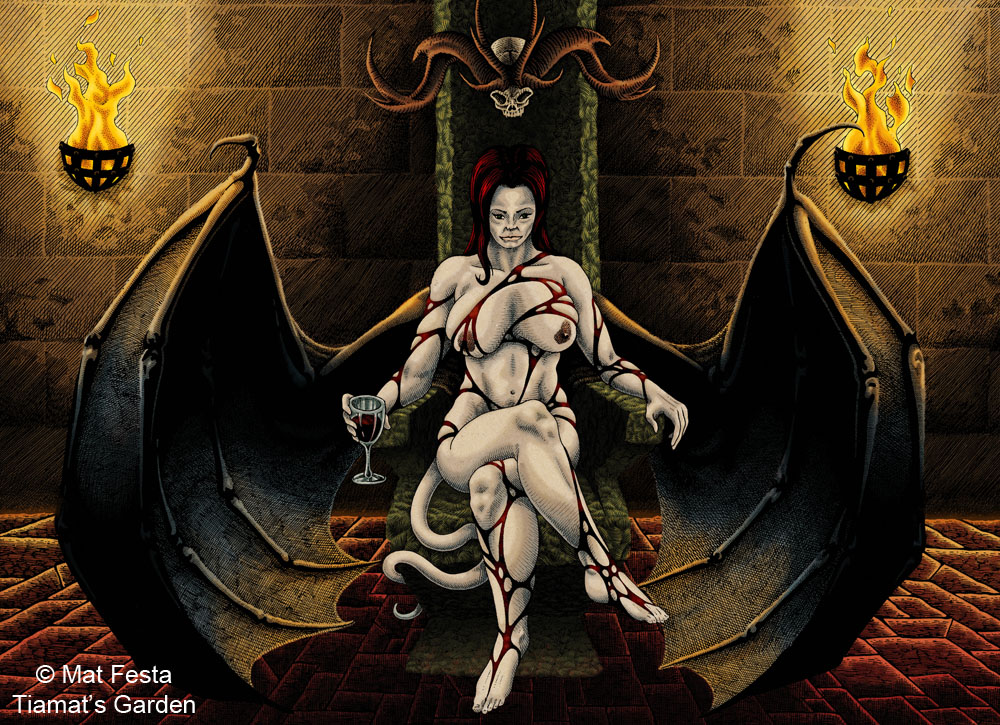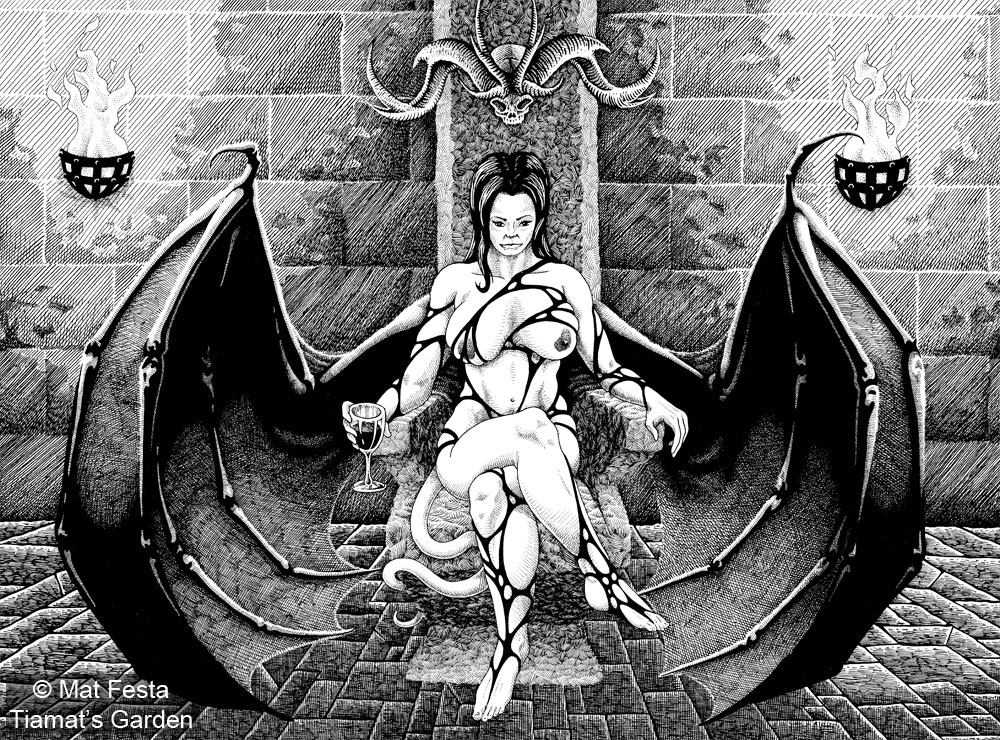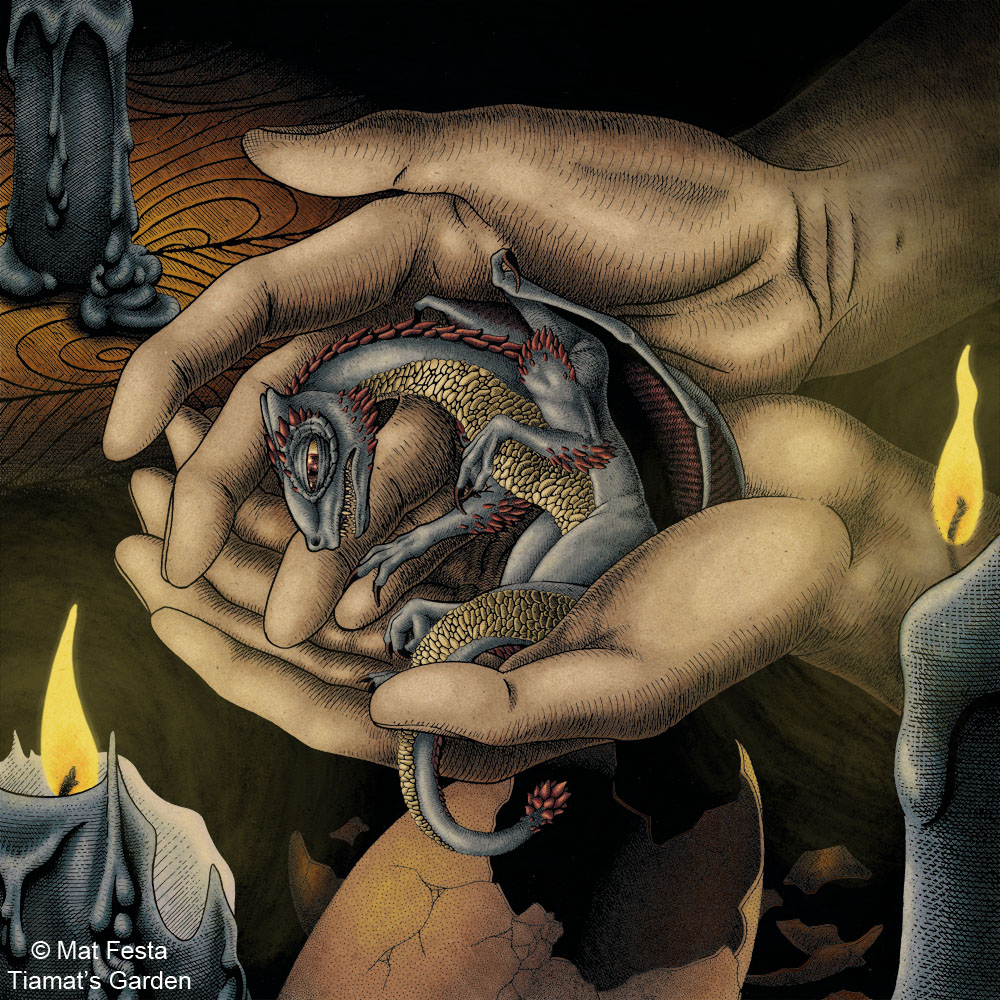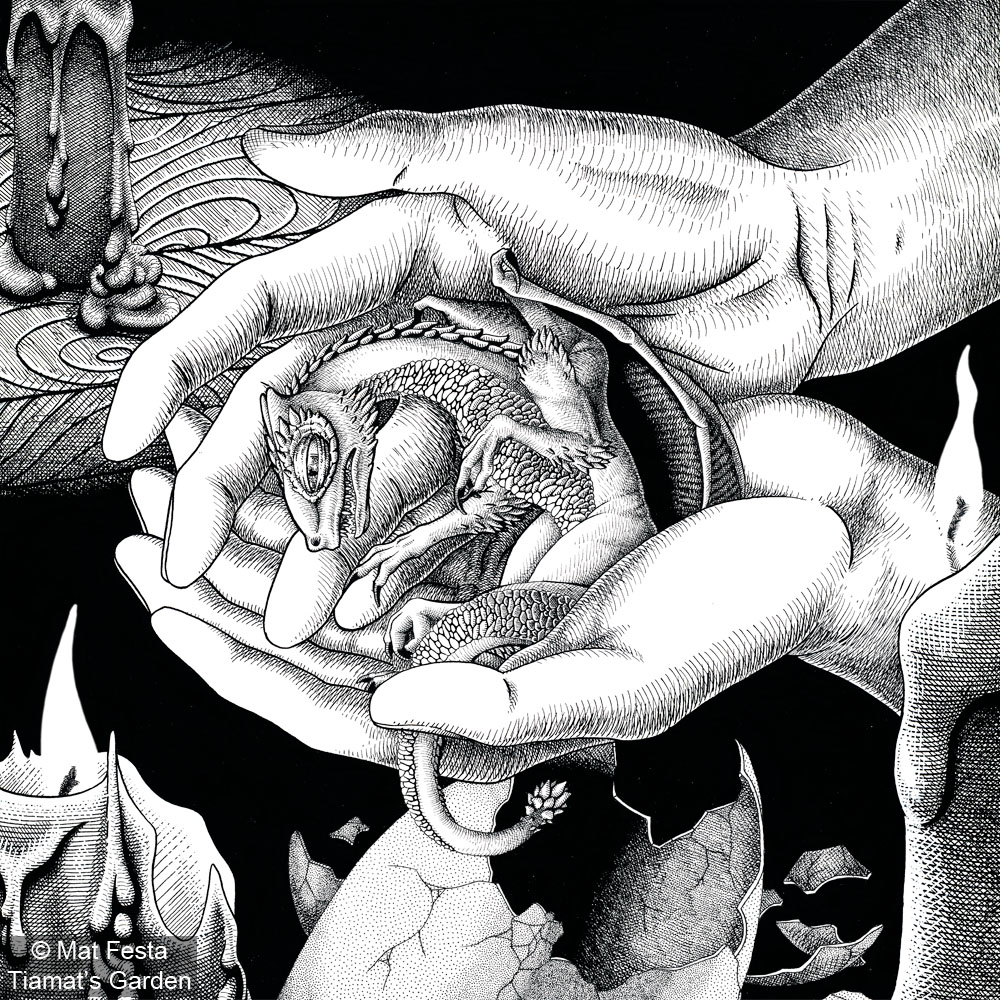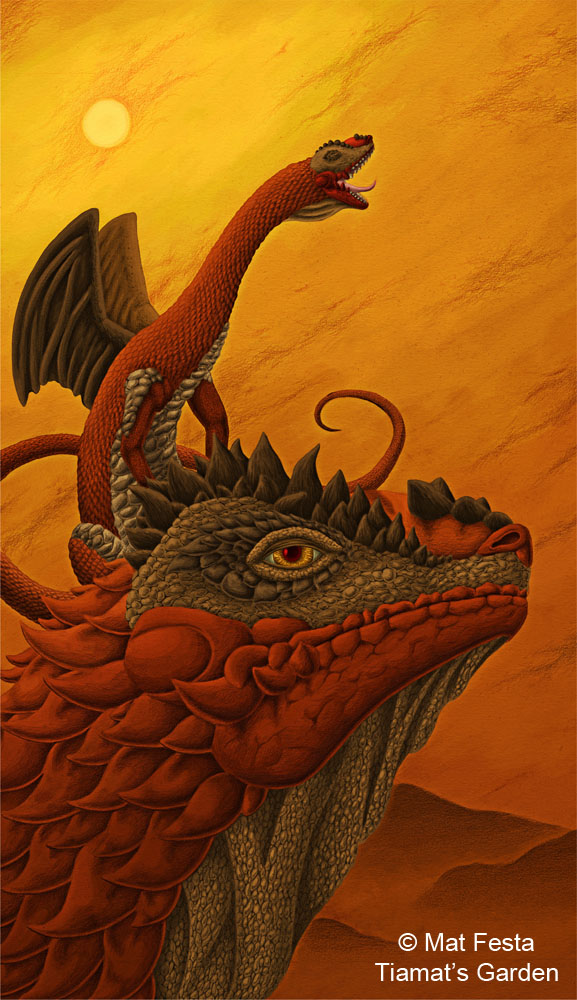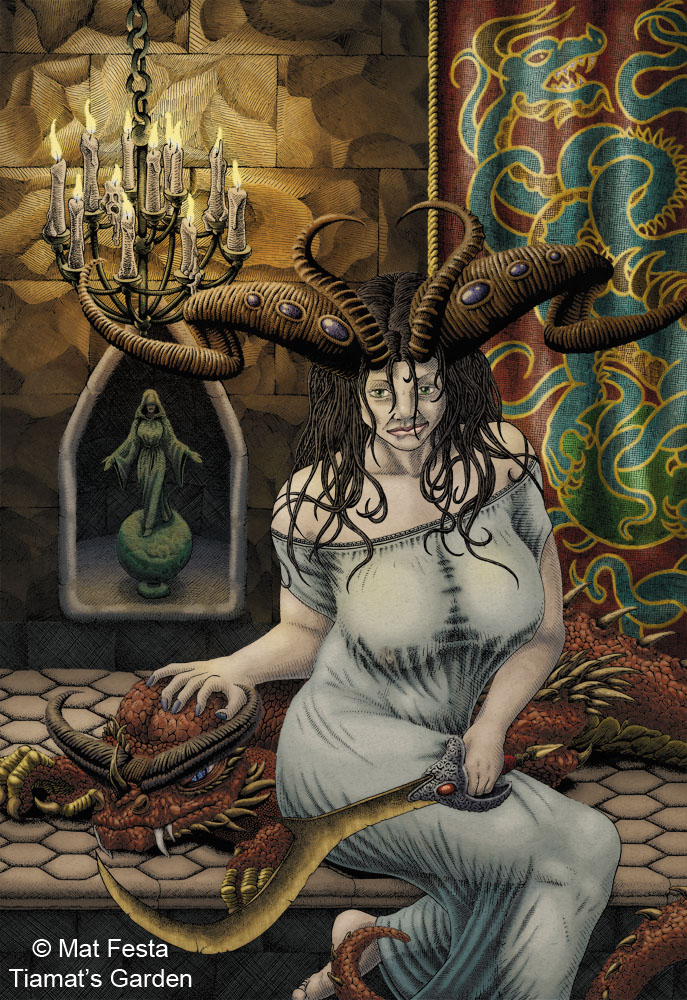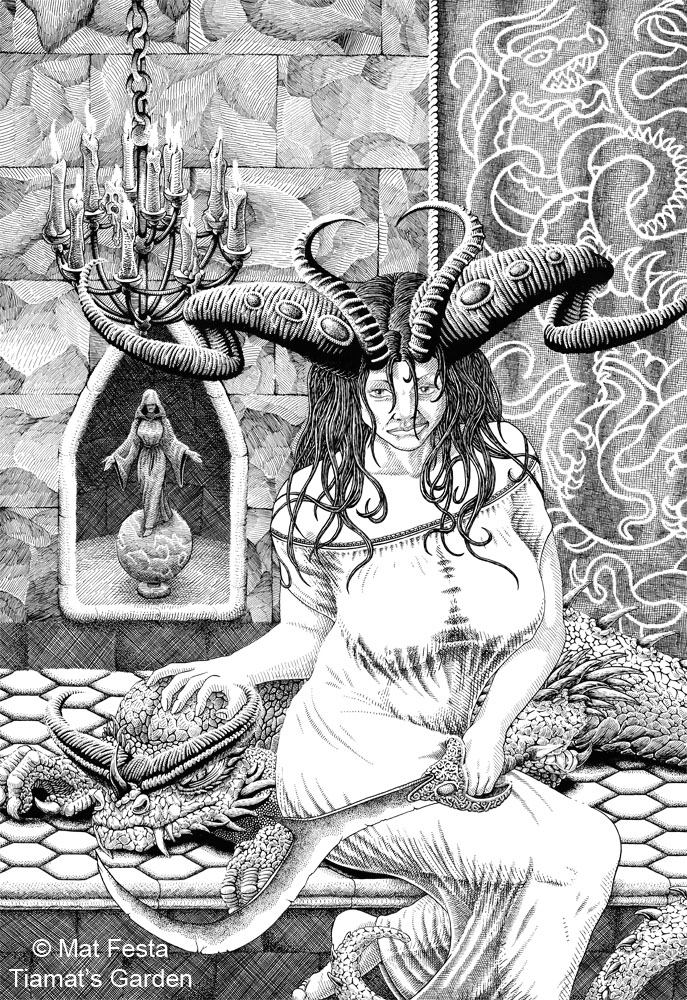 Getting in touch: VoyageChicago is built on recommendations from the community; it's how we uncover hidden gems, so if you know someone who deserves recognition please let us know here.