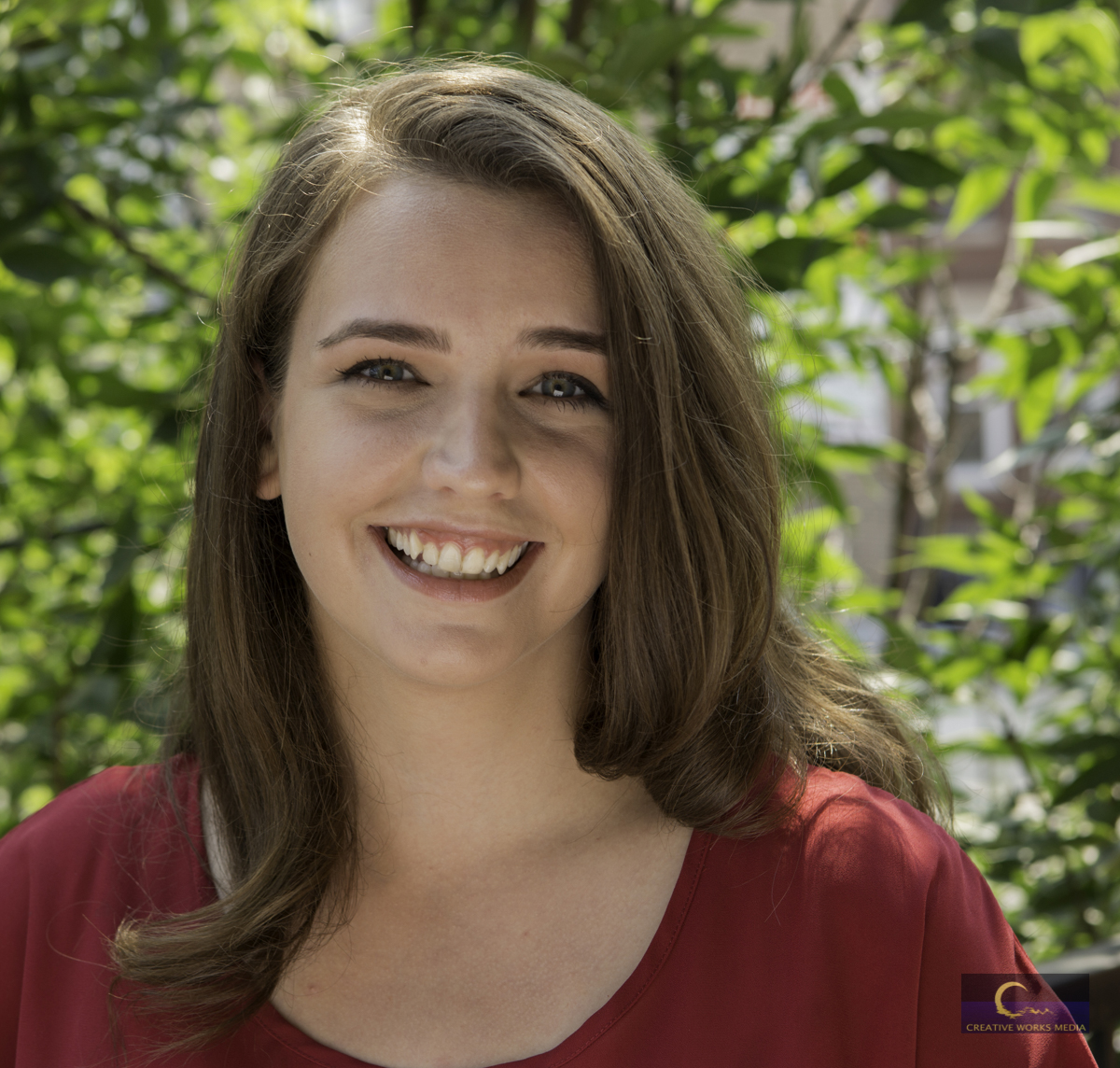 Today we'd like to introduce you to Marrissa Coccaro.
Marrissa, we'd love to hear your story and how you got to where you are today both personally and as an artist.
I have always been drawn to storytelling. I auditioned for my first play when I was 11 and never looked back. I directed my first one-act play when I was 16, Words Words Words by David Ives. I realized then how naturally directing came to me, I could see the entire stage and how the players moved about it in my head long before rehearsals began. I would read the play so many times that I would almost always be off book before the actors. When something felt wrong, a movement or a cue, alternatives would pop into my head like I was seeing different futures play out at the same time. I was and am still fascinated by that, by being able to create whole worlds in my head. When I was 25, I had worked for several theaters in Chicago, The House Theater, The New Colony and the Court Theater. I was planning on starting my own new works theater in Hyde Park where I have been raised since I was 9. However, I decided to travel before starting what would have a multi-decade project; I went around the world by myself in 100 days. I visited 10 countries and over 15 cities. I met such wonderful people and I was able to connect with them through a common love of TV. I was so impressed that no matter where I went, people were talking about Game of Thrones or Grey's Anatomy. Throughout my journey, I realized I wanted to create something that did that, something that was able to connect people across borders and cultures. When I returned to the states, I jumped fully into the film industry. I volunteered my time to students at Columbia and as my network grew I started working on indie features and network TV. Over the last three years, I created my own media company, Mighty Mice Media Co. and we have several short project published. We are preparing to distribute our first web series, a three-part story entitled Fuck Stan. The series is based on a real man that I knew and begs the questions: What happens when you try to fuck over a fuckboi?
We'd love to hear more about your art. What do you do you do and why and what do you hope others will take away from your work?
I create limited series for the web. I love the way that stories can connect people from all over the globe and I use social media to accomplish this. I produce limited series because I feel like it is important to give my audience a whole product: beginning, middle and end. So far, the project that Mighty Mice has created have been test runs so to speak. Since I spent 15 years in theater, I wanted to take a couple years to adjust to the film medium. Now I'm fascinated by the question "Who knew what when?". I'm fascinated by how someone can judge and act against another person, a person that they can never truly understand by the very virtue that they aren't them. I want people to take away from my stories that life is intimately more complex than most of us can comprehend and to not judge one another so quickly. I hope my works inspires compassion.
Have things improved for artists? What should cities do to empower artists?
When talking about the film community, it has become easier to create film with the invention of cheaper and more portable cameras. However, it has become more difficult to get attention for your projects. You not only have to be a creator but to be incredibly savvy at social media. It feels like every year creators need to master a new social media platform. So yes, it has become easier in that sense that you no longer need the funding you once needed to create but now there is a lot more knowledge to master.
One of the best ways the city could help would be creating more opportunities for artists to showcase their work. Every new building could leave a space for a mural, every park could have special places for art exhibits, a short film could be shown before events hosted by the city, etc, etc.
We often hear from artists that being an artist can be lonely. Any advice for those looking to connect with other artists?
I find that the most tedious moments are the loneliest. When I have to sit alone in front of a screen for hours and days of editing. I can lose sight of why I'm doing something or how far I've already come but I find the best thing I can do during those low points is to turn to a colleague and invite them in. Ask them to watch a cut of the story or read a draft of the script. The people that I turn to are my most respected advisers and they always have something to say, something I haven't thought of that leads us in to a fabulous conversation and, if I'm lucky and the timing works out, possibly a new collaboration. So my advice for other artists who get lonely to is open the door, your friends are waiting.
Do you have any events or exhibitions coming up? Where would one go to see more of your work? How can people support you and your artwork?
My past and current work can be found on www.mightymicemedia.com or www.facebook.com/mightymicemedia.
If people would like to support Mighty Mice, we are looking for people to host screenings of our first web series: Fuck Stan is short comedic web series that deals with the light grey areas of consent and how women can stand up for themselves in intimate situations. All screening hosts will receive a questionnaire to ensure a fruitful conversation with their attendees. If anyone is interested in hosting a screening in their local community, please contact Mighty Mice either through the website or Facebook.
Contact Info: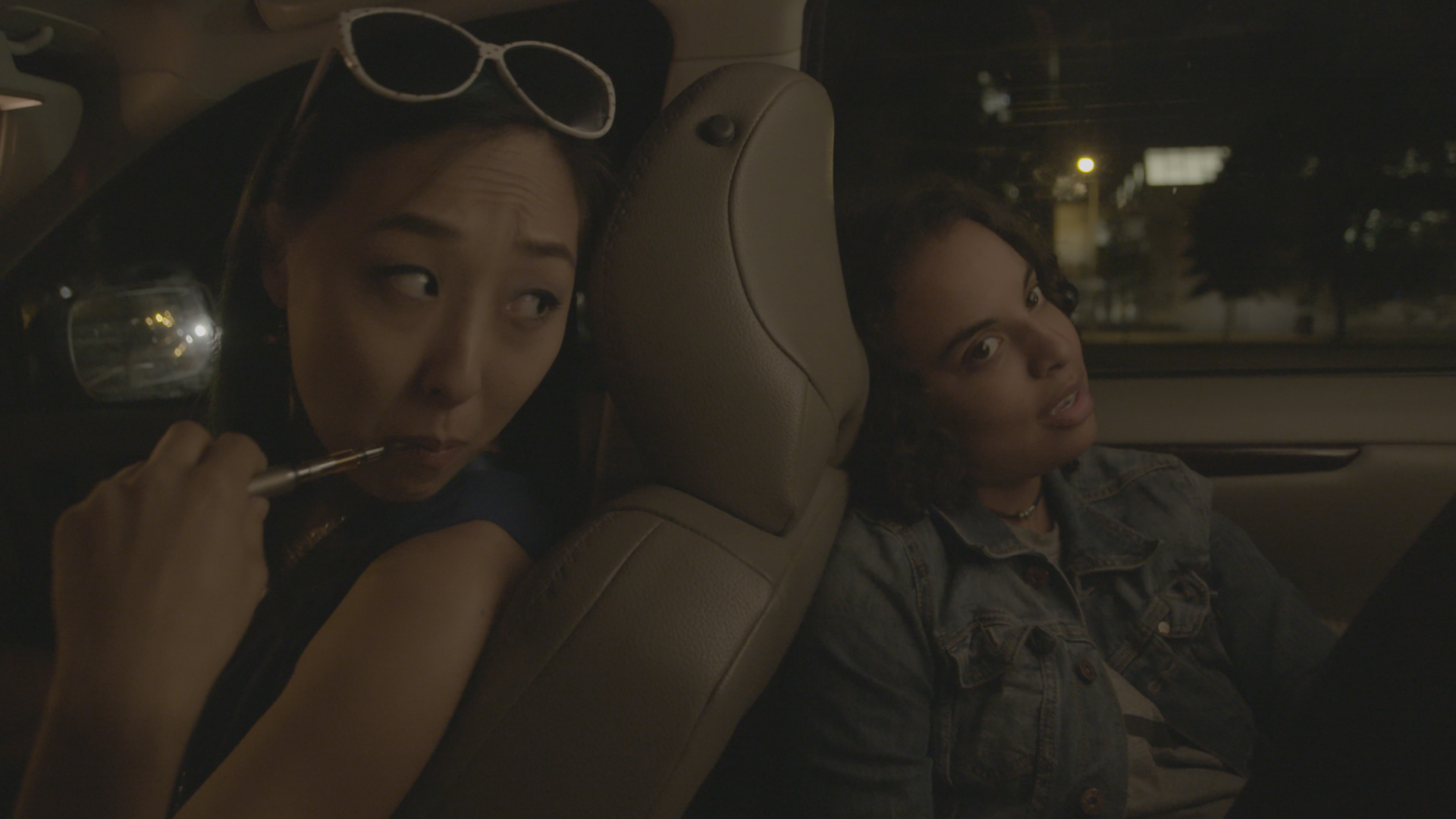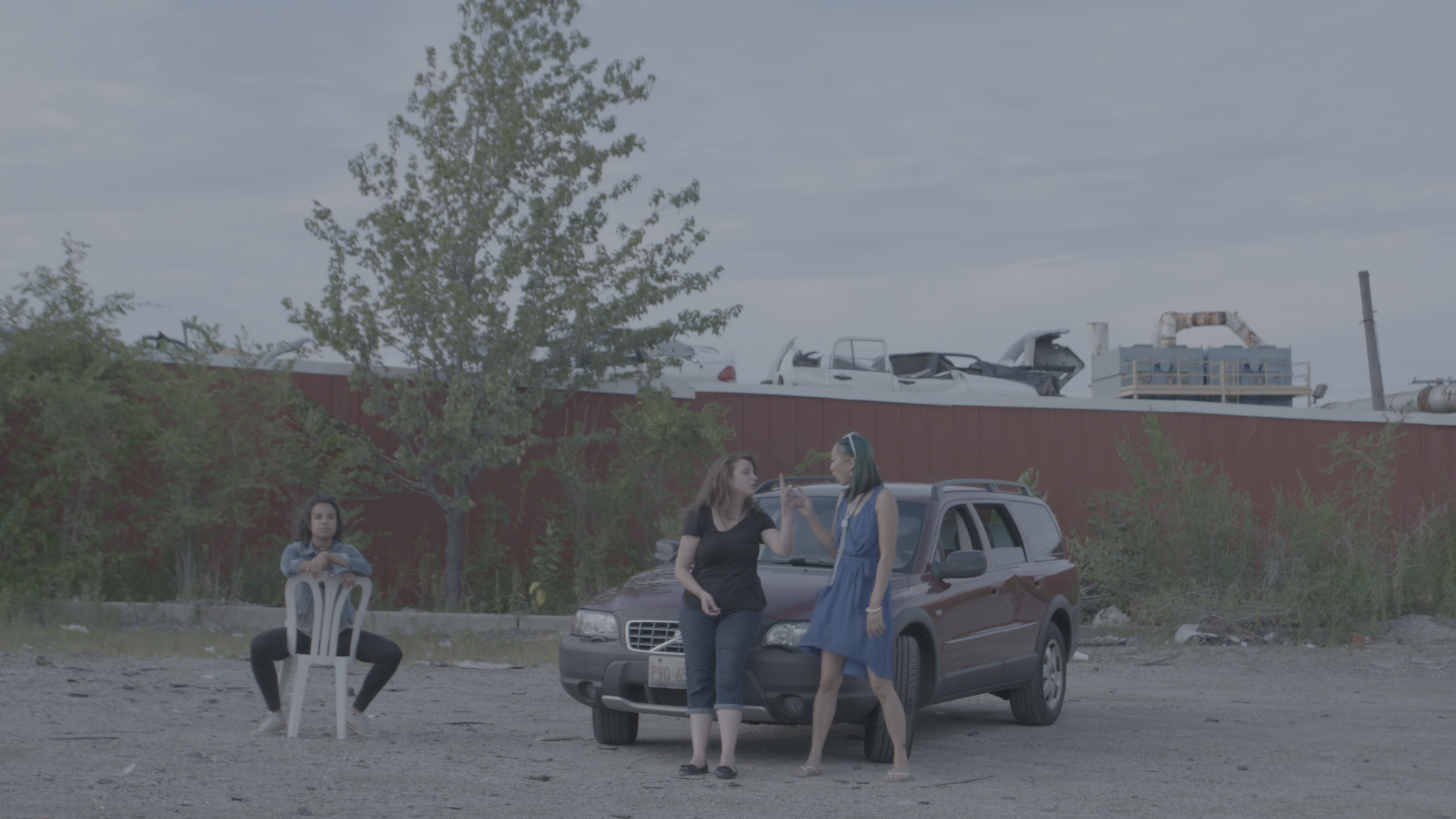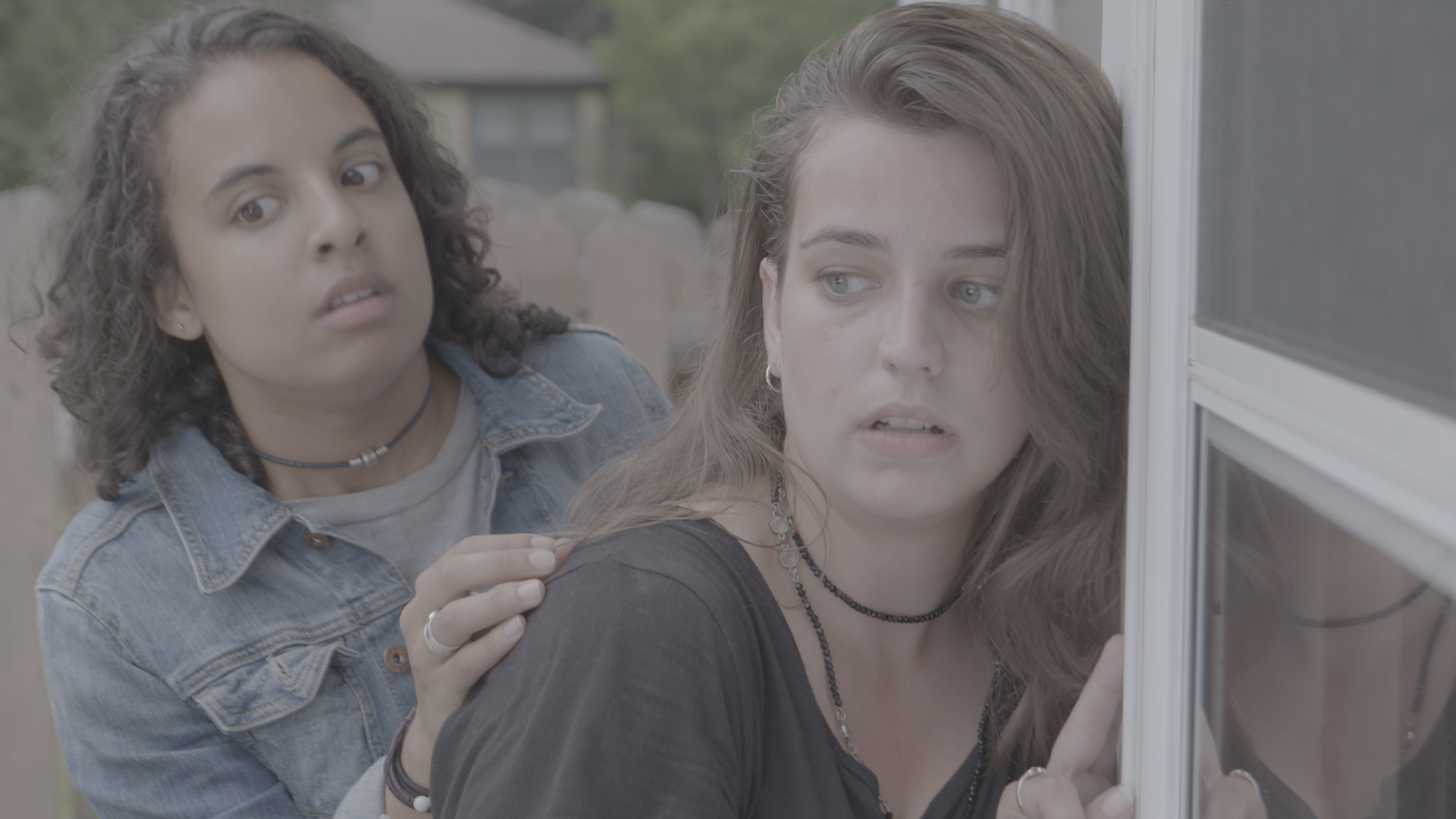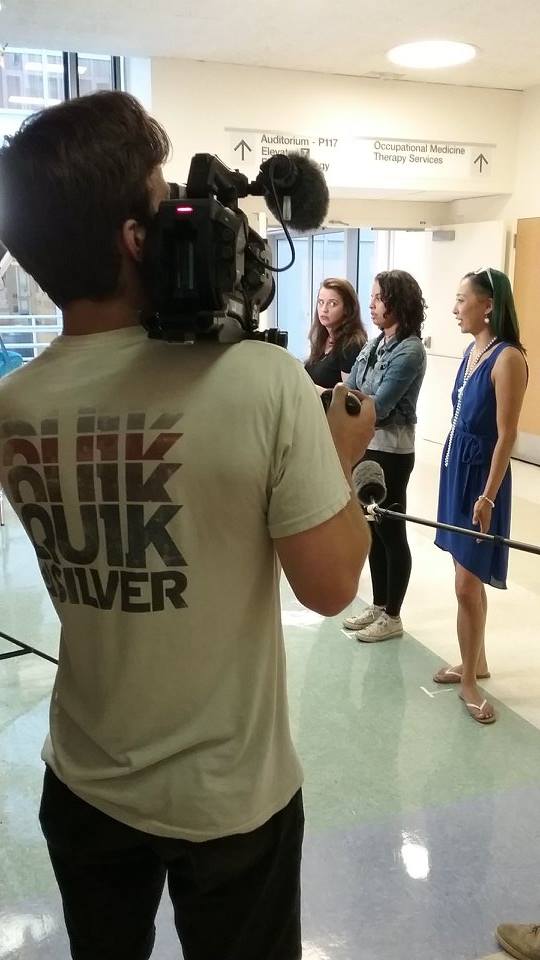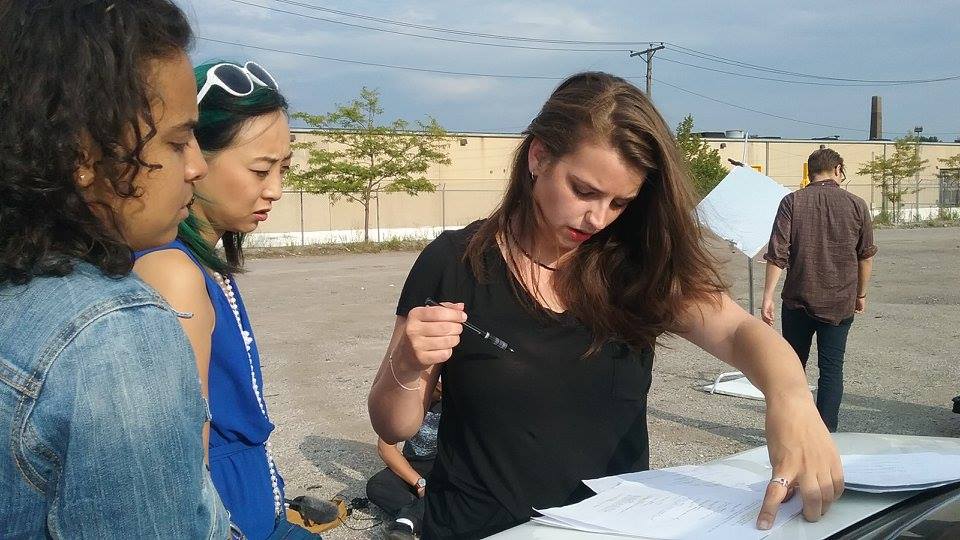 Image Credit:
Headshot:
Credits:
Creative Works Media
Photography by: Katharin Mraz
Hair/Makeup: Smart Pretty Designs
Model/Subject: Marrissa Coccaro
Chicago 2018
Behind The Scenes (BTS) photos (2) were taken by Lisa Van Ausdall
The three other shots are screen grabs from Fuck Stan and should be credited to JP O'Rourke.
Getting in touch: VoyageChicago is built on recommendations from the community; it's how we uncover hidden gems, so if you know someone who deserves recognition please let us know here.