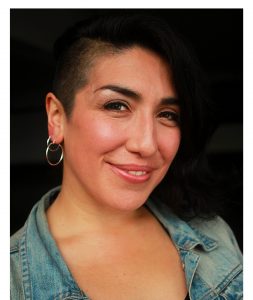 Today we'd like to introduce you to Marilet Martinez.
Marilet, we'd love to hear your story and how you got to where you are today both personally and as an artist.
My gateway artist experience was in preschool. I played the title character of The Little Red Hen, and have been hooked on theatre and performing ever since! I grew up in the Mission District of San Francisco, in a multigenerational, Spanish bilingual home, full of incredible singers, musicians, and storytellers. Throughout my childhood, I performed in school plays, church reenactments, and community events, loving every minute of it!!! After graduating from an all-girls Catholic high school, I was determined to go to theatre school and kickstart my professional acting career. I spent two years at an amazing training program called the Pacific Conservatory for the Performing Arts. PCPA gave me the experience of working with professional theatre practitioners in an equity theatre setting, pretty much getting thrown into the deep end of the pool and being taught how to swim by phenomenal experts. Upon graduation, I had an offer to work for Kaiser Permanente Educational Theatre, which does preventive healthcare through theatre for youth in Northern California. I accepted the job, moved back to San Francisco, and started touring to schools by day and auditioning for shows at night. My first opportunity to do a non-children's play in the Bay Area came six months into my job, when award-winning playwright Octacio Solis cast me as Nena in his play, Santos and Santos, that he was directing at Teatrovision. After that, I worked in the Bay Area for 13 years, collaborating with amazing artists on new works, reimagined classics, overt political theatre, and community health through the arts. Last year, I decided to relocate to Chicago to pursue a career in improv and comedy, as well as theatre/film/tv. So far I've had the opportunity to intern at Second City with Dionna Griffin-Irons (director of diversity and inclusion), have become an ensemble member at Comedy Sportz Chicago, and am part of the ALTA (Alliance for Latinx Theatre Artists) nominated all-Latina improv team, Ratas de Dos Patas.
Part of my career has also included 14 years in theatre arts education as a teaching artist. I've had the incredible fortune to teach for Berkeley Repertory Theatre, Word for Word, Stagewrite, Teatrovision, Woman's Will, San Francisco Mime Troupe and more. Here in Chicago, I've worked with the Viola Project, Hearts to Art, and the Beverly Arts Center.
We'd love to hear more about your art. What do you do and why and what do you hope others will take away from your work?
As a theatre practitioner, I believe that all theatre is political, all art for that matter. Therefore, when creating performance, be it improv or scripted, I am keenly aware of the social and political impacts my work has on and in the community. In my improv life, I perform mainly with diverse and inclusive folx. Improv has largely been male and white. My team, Ratas de Dos Patas,(named for the feminist anthem by Paquita del Barrio) throws that norm out the window. We are four, female-identified, bilingual, Latinx improvisors who bring culture, comedy, and corazón(heart) every time we perform. Our shows include opening acts of comics, musicians, sketch artists, etc., who are mostly poc and/or lgbtqia. We do this because along with representation mattering, so does access and opportunity. We were given time and space to perform, so we want to bring our community with us by sharing the love and stage time.
When doing scripted theatre, my career has mainly been new works by living playwrights. Most, if not all, of these plays have dealt with subject matter that was blatantly political. I originated the role of Bianca in Lauren Gunderson's The Taming, a three womxn farce about an attempt to overthrow the government. I starred in what Breitbart "News" called "an illegal alien lesbian musical" that was produced by the Tony Award-winning San Francisco Mime Troupe, a theatre company that writes original political musical theatre that then tours to parks in Northern California. SFMT offers a donation based tickets  and does not accept corporate sponsorship.  I had the immense pleasure of being in two Enrique Urueta plays that deal specifically with dispelling race, gender, and sexual normatives. I was in Christopher Chen's Mutt, a comedic, satirical look at race in politics. All of these plays allowed me to create characters that represented something larger than just myself. As an actor on stage, by virtue of the fact that I am a Latinx woman, whose representation is usually drenched in ignorant stereotypes, I was able to show audiences  representations of Latinx women who were politically savvy, quick-witted, dangerously intelligent, fleeing systemic inequities, lovingly queer, social justice warriors, influencers and more. Something that made these experiences even more fruitful was that I was collaborating with people from all walks of life that included: ability, gender, race, religious beliefs, economic backgrounds. Inclusion and equity are huge motivators for me when considering projects to work on.
Have things improved for artists? What should cities do to empower artists?
Conditions for artists in America have always been tough.  Unfortunately, I think they've gotten worse to a certain extent. Many artists are being priced out of their home cities because of urban colonization, unregulated legislation for mega corporations, and a lack of funding for the arts at the local, state and federal levels.  Artists create culture and culture creates community. If cities want their communities to thrive, prioritize how you treat artists on a systemic level. One of the toughest parts of being an artist is earning a livable wage in order to create your art. Artists have to cobble together work and barely get by financially. Working several jobs, with inconsistent/strange hours and being in constant survival mode may keep the work interesting, however, it's not sustainable and ultimately is unhealthy for everyone. Also, not all types of artists have unions, so labor practices get really sketchy and dangerous. Cities can  support artists by creating legislation that sanctions affordable housing for artists, particularly artists that are of color, LGBTQ, and differently abled,  so they can stay in their communities and create work that is reflective of that space. Cities can also better allocate financial resources to community spaces, local schools, and mental health services.
As individuals we can support artists by buying tickets to their shows, purchasing their merchandise, following them on social media, sharing their posts promoting shows/work, donate to theatres (and other arts organizations) you believe in that create the kind of work you want to see, and good old fashion word of mouth. GO SEE THEIR WORK and bring people with you! If you manage a theatre or venue, pay your performers. "Exposure" does not pay rent. Offer them free space. Create work exchanges. Do the work of educating yourself about equitable practices around race, gender, culture, religion, etc., then implement them in your spaces responsibly.  Put  LGBTQ artists, differently abled artists and artists of color on your boards, or in positions of decision making power.
Do you have any events or exhibitions coming up? Where would one go to see more of your work? How can people support you and your artwork?
Currently, my improv team, Ratas de Dos Patas is planning a Selena inspired sketch show, which will go up sometime in April at TBD location and time. We will be returning to the Annoyance for another run in the next couple months. Follow our social media accounts on FB and Instagram for upcoming details.
I perform almost weekly Comedy Sportz Chicago.  We are hosting a diversity weekend February 21-23rd which will feature our hottest talent that happen to be poc, LGBTQ, and differently abled.  Check out http://www.cszchicago.com/ for details.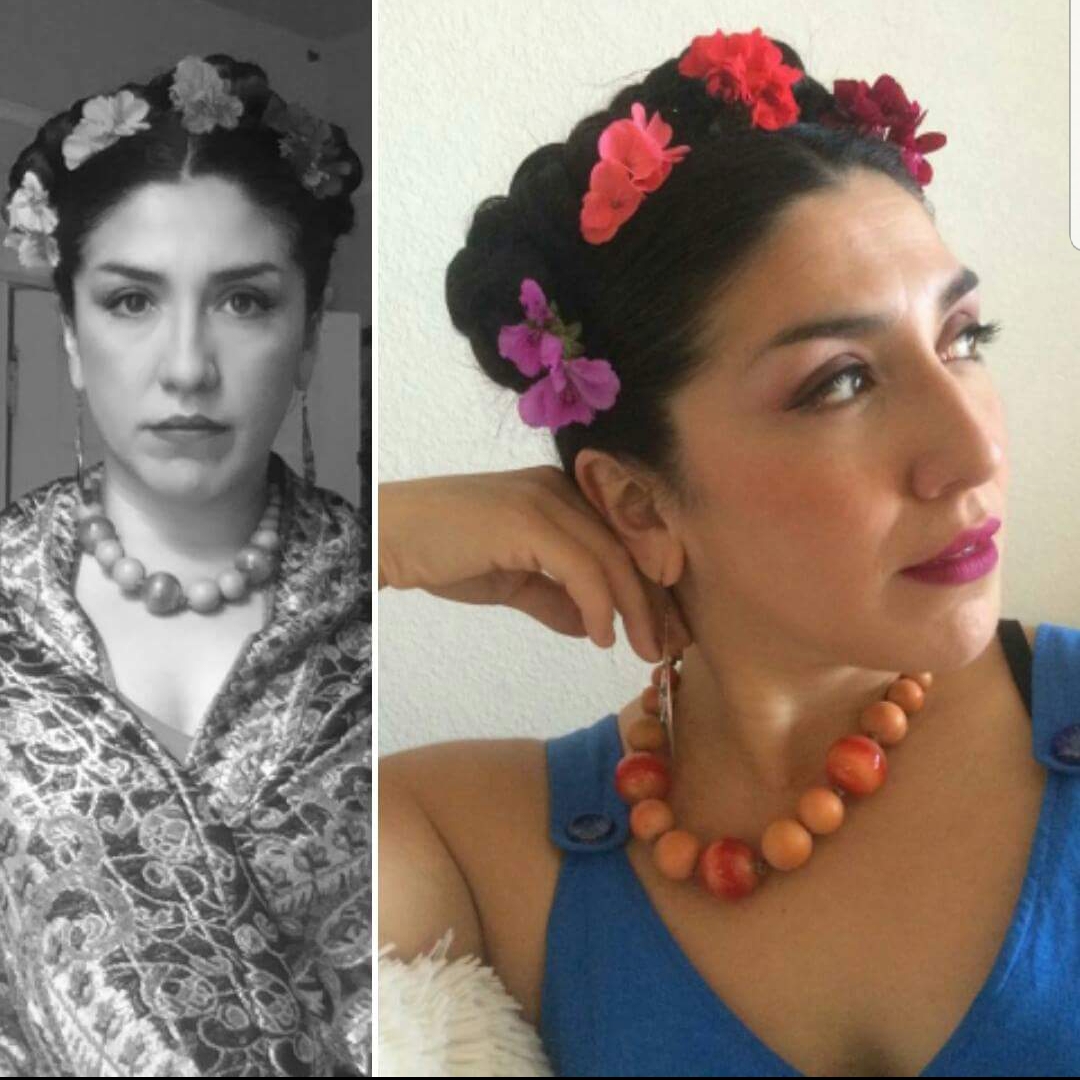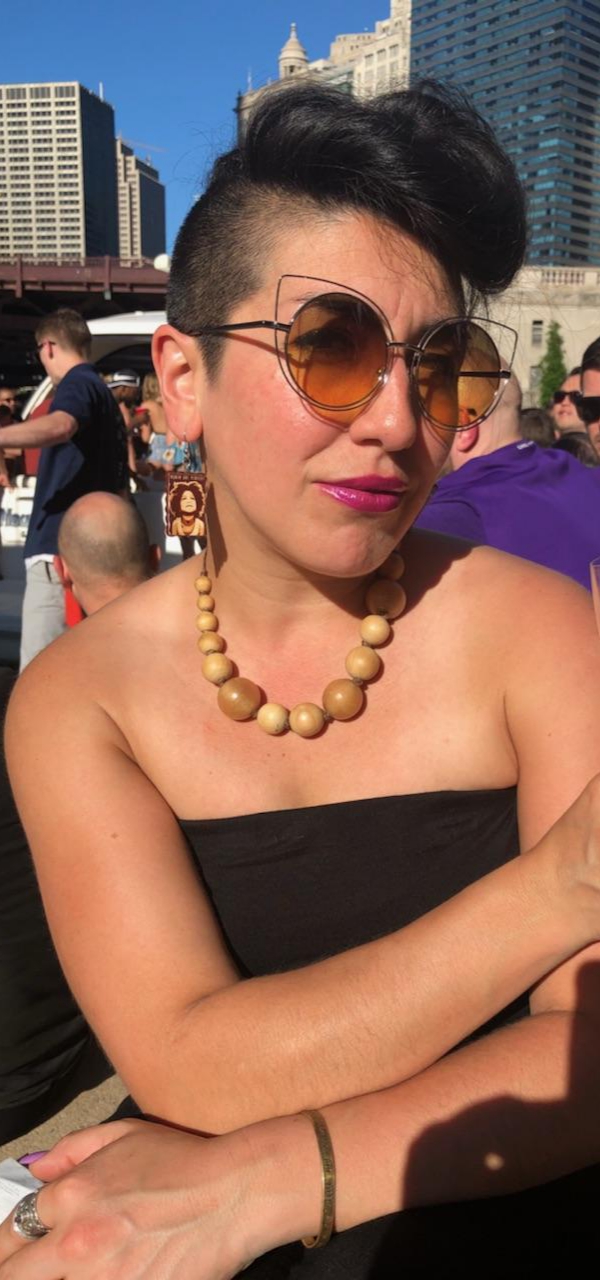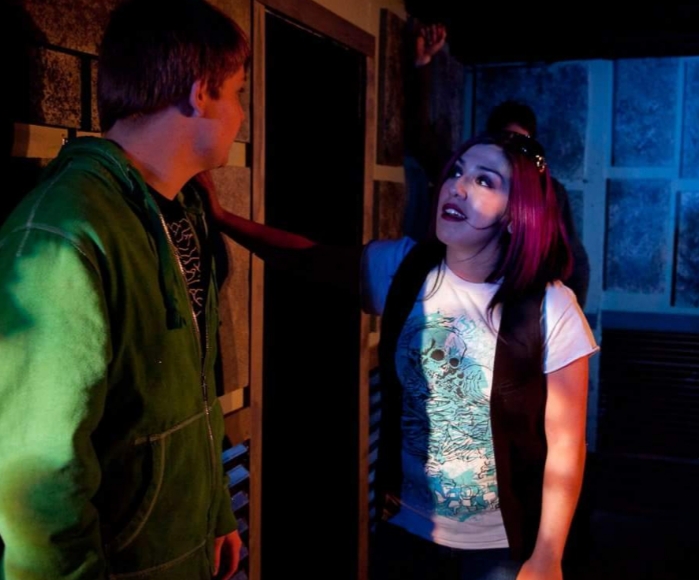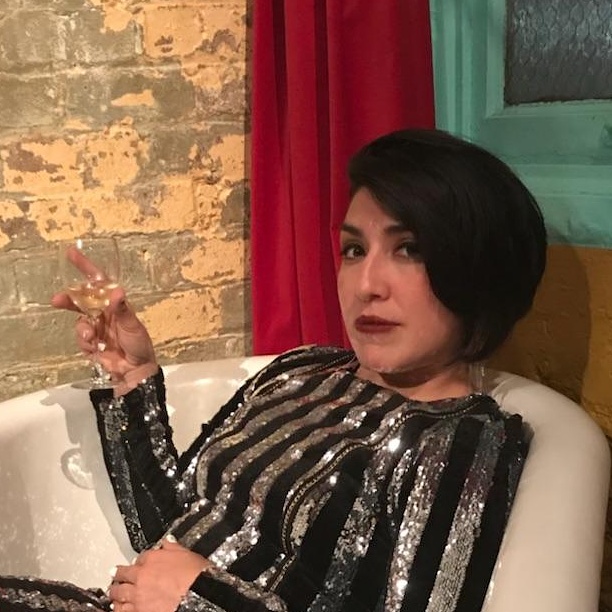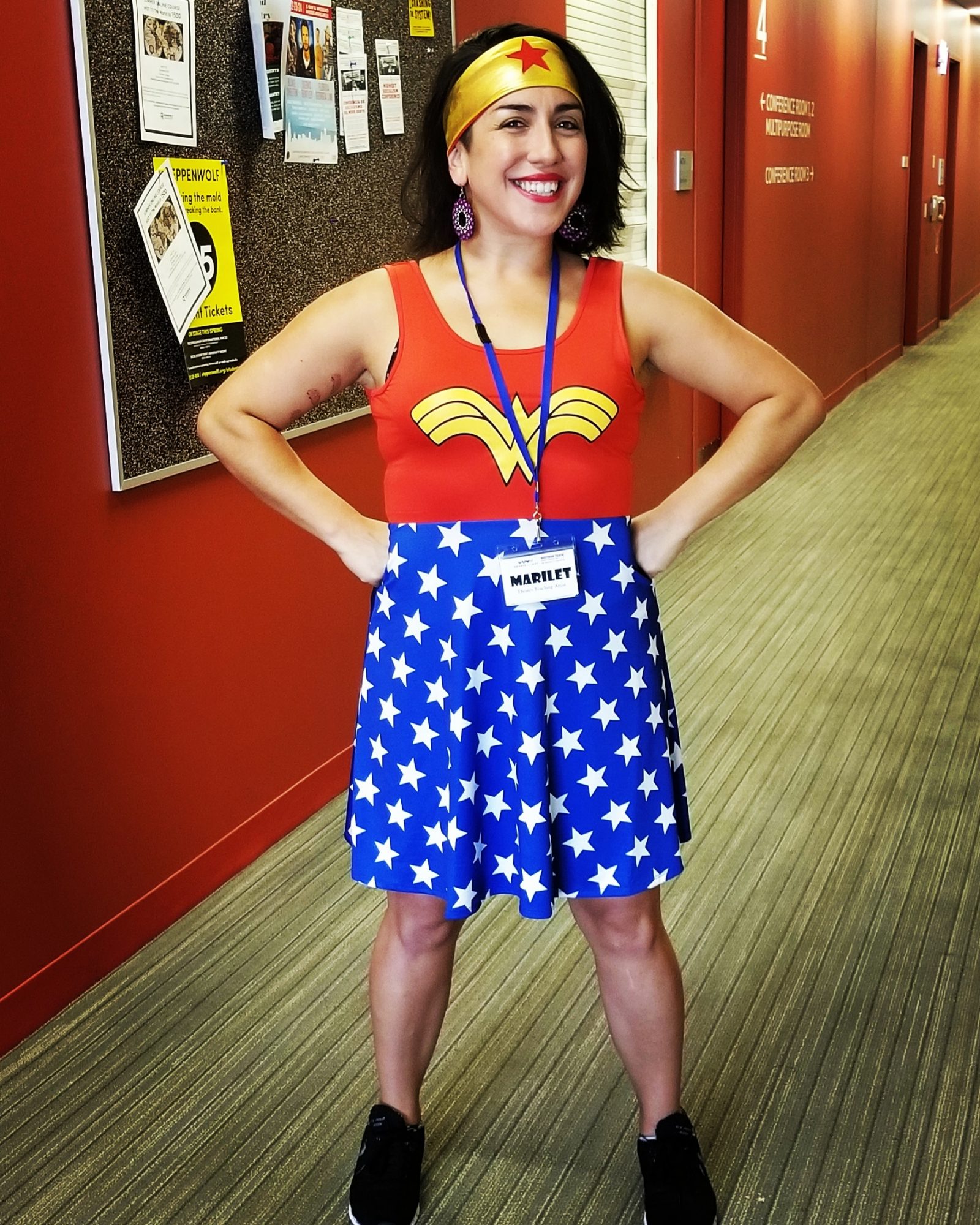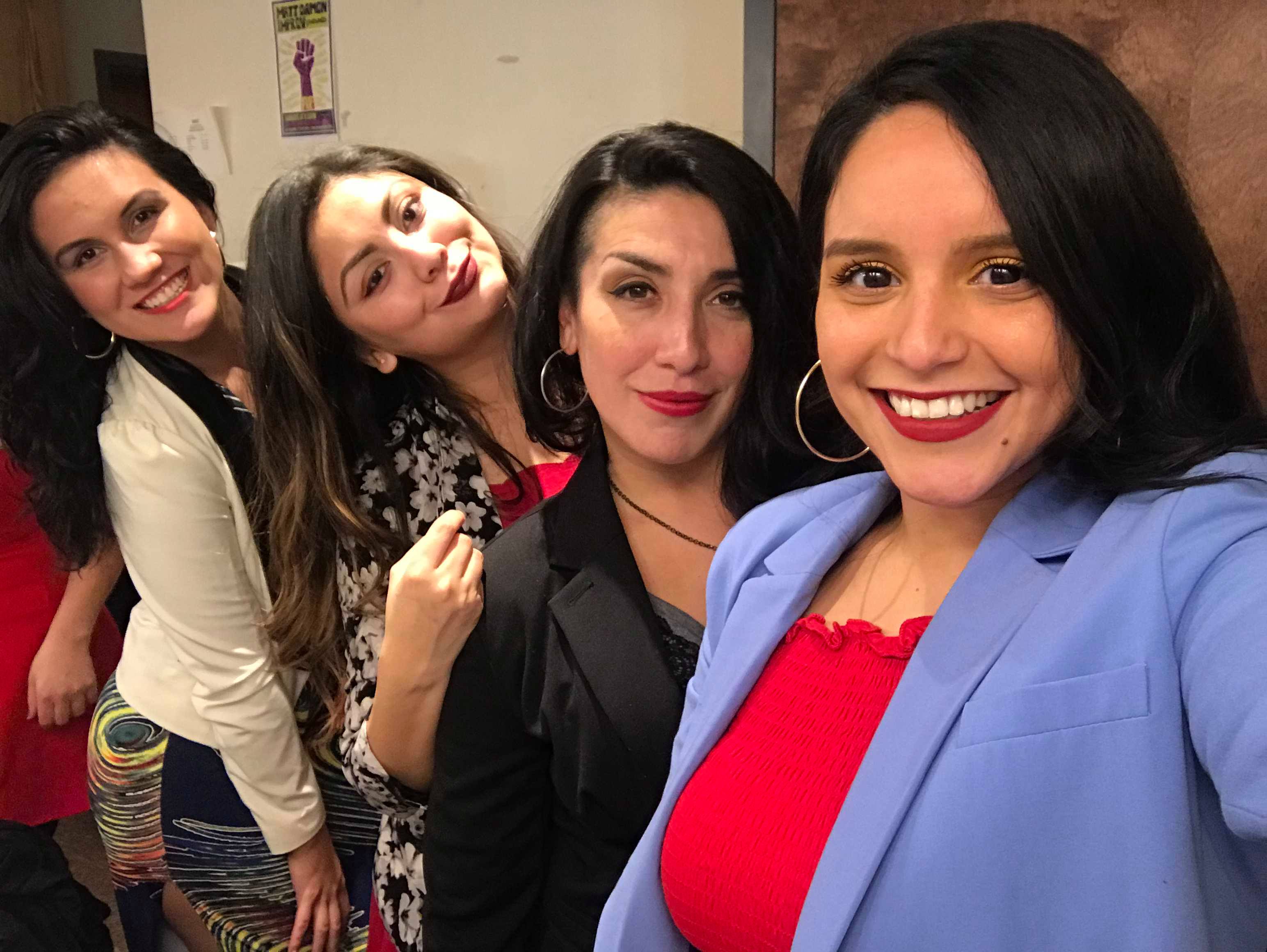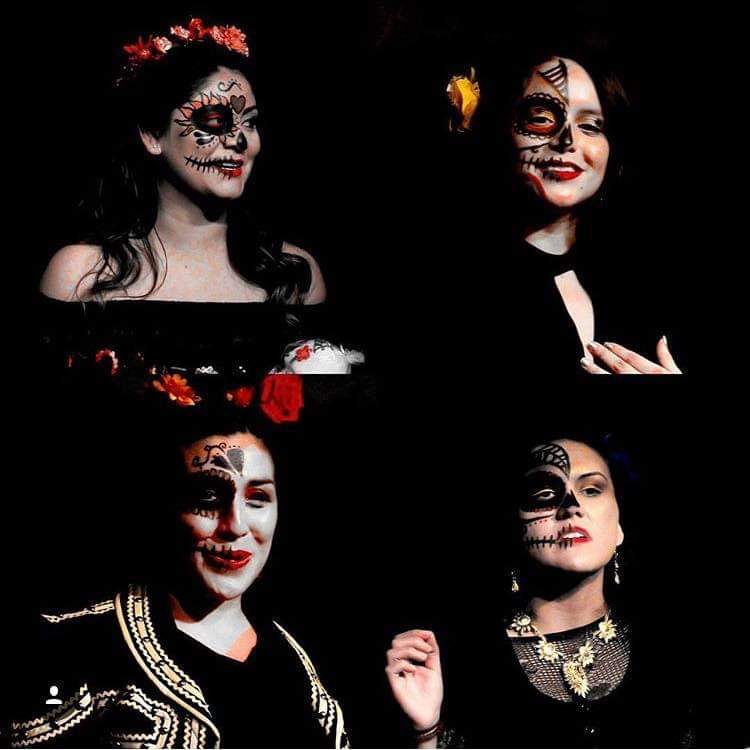 Image Credit:
Diego Sanchez–headshot with my name on it
David Audino–quad photo of Ratas de Dos Patas in skull make up
Cheshire Issacs–photo of me with purple hair, production still as Mercution from Romeo and Juliet