Today we'd like to introduce you to Lydia Cash.
Lydia, we'd love to hear your story and how you got to where you are today both personally and as an artist.
I remember sitting on my bed like a little kid with my Lisa Frank notebook, pink gel pen in hand, scribbling down lyrics about love and heartache and dating (or, what I imagined dating would be like.) I've wanted to be a singer for as long as I can remember. I was always bouncing around the house singing – so much that I remember my father frequently instructing me to go to my room if I wanted to sing. So, I'd go sing in my room. My parents bought me a karaoke machine for Christmas one year – it came with a single tape, "Under The Boardwalk" by The Drifters. I sang that song till I was blue in the face.
I began singing in church in high school. It was a little country church in Moody, Alabama, neighbor to my hometown of Leeds. Some Sundays, I would "sing a special" before the sermon – I remember feeling very much at home up on that stage.
I attended Auburn University where I studied voice. I wanted to be an opera singer – until I was diagnosed with nodules and decided to switch my major to fine art. I also led the music at my church in Auburn and began writing songs again while learning to play the guitar. I lived in Auburn for eight years, and everyone knew me as a singer, but not an artist. I loved to paint as well but had stopped painting for a while to focus on music.
Things changed a lot when I decided to move to Chicago in 2013 on a total whim – no job, no plan, and hardly any money. I worked some odd jobs and I started painting again. Eventually, a design firm took notice of my paintings and asked if I would create a custom series for a new restaurant. After the second restaurant commission, I took the plunge full-time into painting and started my business in 2016, creating custom paintings for homes and restaurants.
By this time, I'd been living in Chicago for three years, and all of my friends knew me as a painter, not a musician. A month after starting my own business, I met my husband who is a fellow musician, and we began performing together, singing jazz standards and soul tunes for happy hours and private events. It was (and is) a dream come true for me. He encouraged me to continue singing and writing. I've always loved electronic music – so I finally decided to take a stab at writing it. I finished writing and producing my first electronic album, Past Lives, this year, and released it in September 2018. So begins my journey as an electronic musician!
We'd love to hear more about your music. What do you do and why and what do you hope others will take away from your work?
You know those songs that are so honest and transparent that they restore your hope in love or humanity? Also, you know those songs that you work out to that make you feel like a total badass? I love both. But it's rare to find both in the same song. That was sort of my goal with this record – be honest, be real, but have fun and don't take it too seriously.
I often compare my music to my paintings. I painted painstakingly realistic still lifes and portraits for years. It began to feel like work and wasn't much fun for me anymore. So, I decided to start slinging paint around. I began painting abstracts while listening to music and caring less about what others thought. I can still hear my mother asking "well, what is it?" It's art, mom. (Although there was plenty of self-doubts as this conversation continued. Is it art? Is it any good? Have I gone crazy? What is art? What is life? Agh!)
To my surprise, people liked the abstracts. So much that painting them became my job. My job is having fun and being free and rejecting perfectionism and listening to music while dancing around with paint-covered hands and looking like a maniac. And I love it.
This eventually begged the question: why can't I translate this process to writing music? I had a solid musical foundation, just as I'd had with art. So I decided to start "playing" just as I had with paint, this time with a midi keyboard and GarageBand. Writing music became fun.
It's so easy to get caught up in the worries of what other people might think. And of course, music (and paintings) become unapproachable once you cross a certain threshold of introspection or oddity (which of course, is perfectly fine, if you don't mind your music or art is for you and you only – do your thing) but I feel like with this album I was able to have fun and feel a level of freedom in creating while still maintaining relatability in my music.
My message with music is just the same as my art – do what you love, have fun, love deeply, and don't take yourself too seriously.
The stereotype of a starving artist scares away many potentially talented artists from pursuing art – any advice or thoughts about how to deal with the financial concerns an aspiring artist might be concerned about?
I've had my share of those. Find a way to keep doing what you love – even if it's in a very small way or for only a few minutes out of the day. I used to doodle and make lists of goals while tending the fitting room at a retail shop. If you create art or music as a hobby, don't let yourself believe that you're not a "real" artist or a musician. You are. Everything you create is valid. If you have to work more hours to fund your art, do it. Continuing to follow your passion and create is what really matters – whatever form that may take.
Do you have any events or exhibitions coming up? Where would one go to see more of your work? How can people support you and your artwork?
You can stream or download my EP on Spotify, Apple Music, and all the other ones. I'm working on lining up some shows – I'll post those on my Instagram (@lydia_cash) and on my website, www.lydiacashmusic.com.
Also, you can view my paintings at www.lydiastudio.com or on Instagram at @lydiastudio.
Contact Info: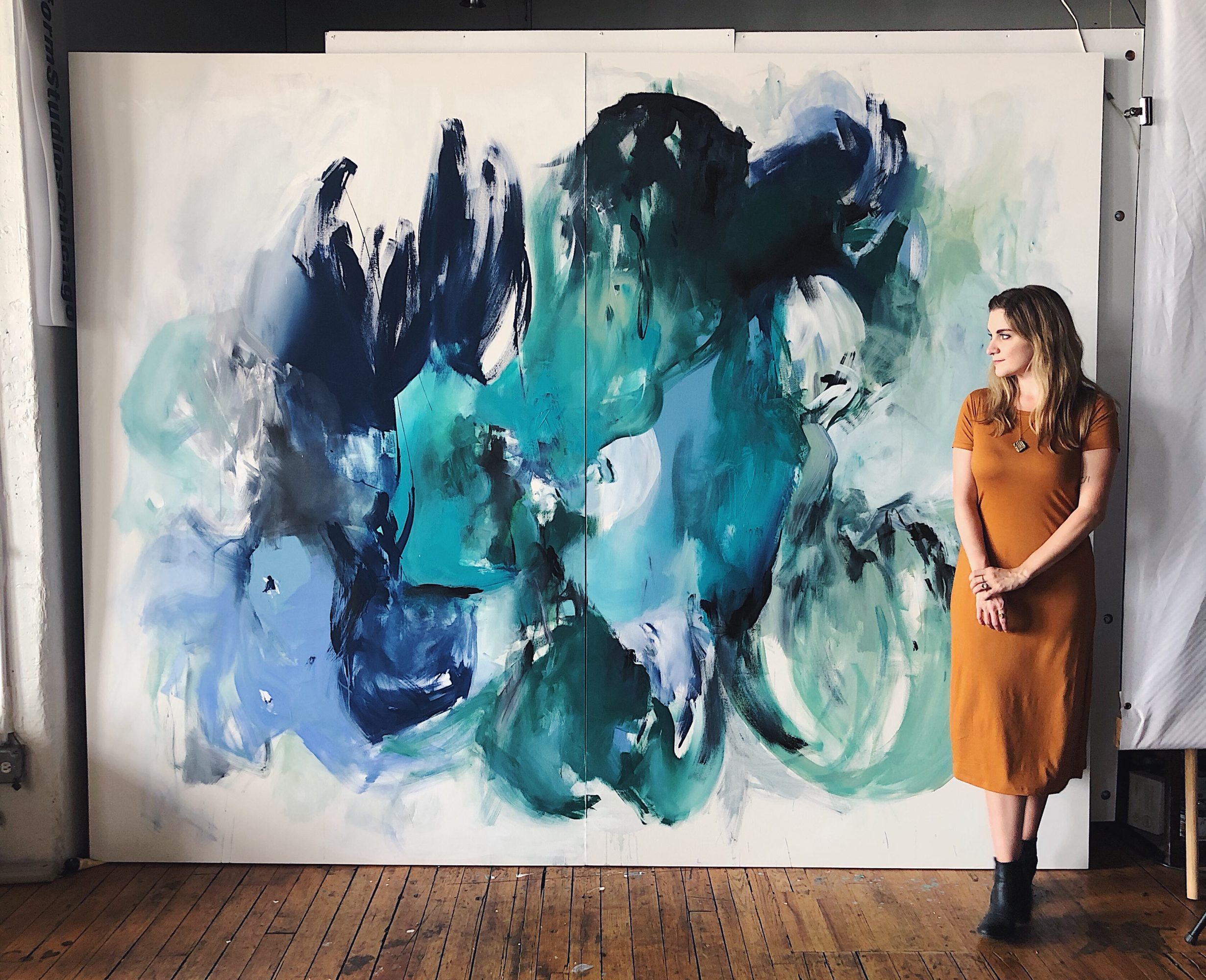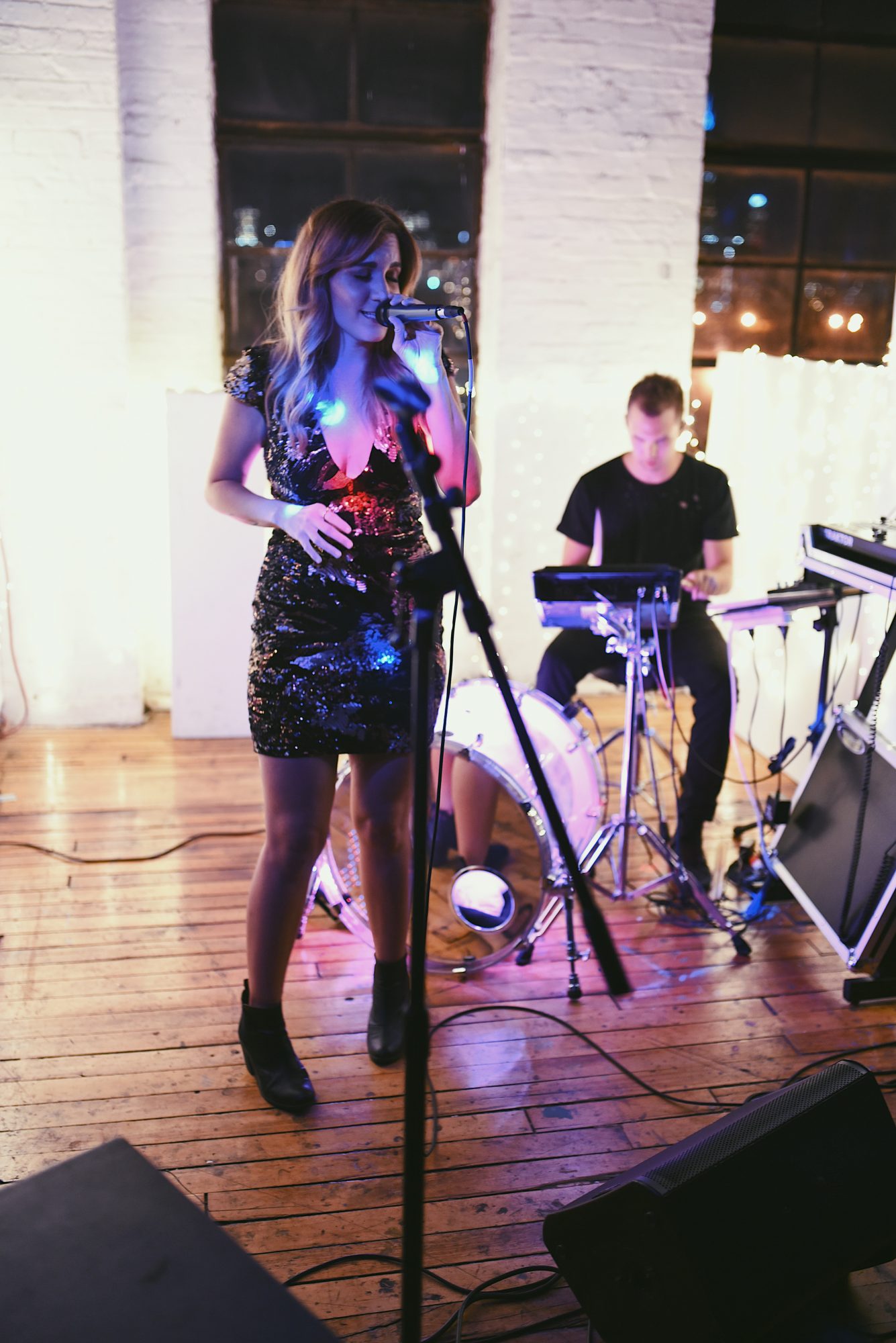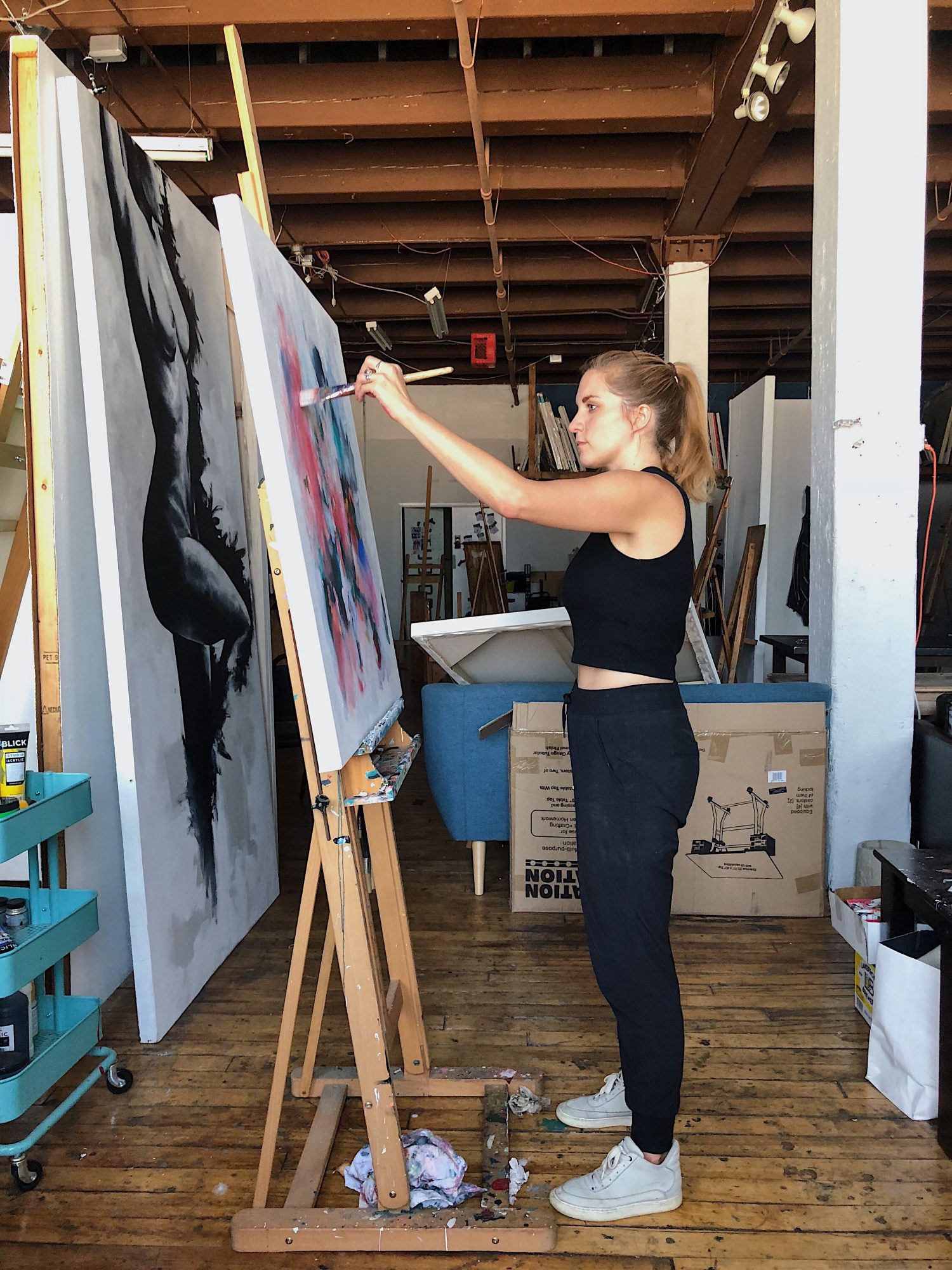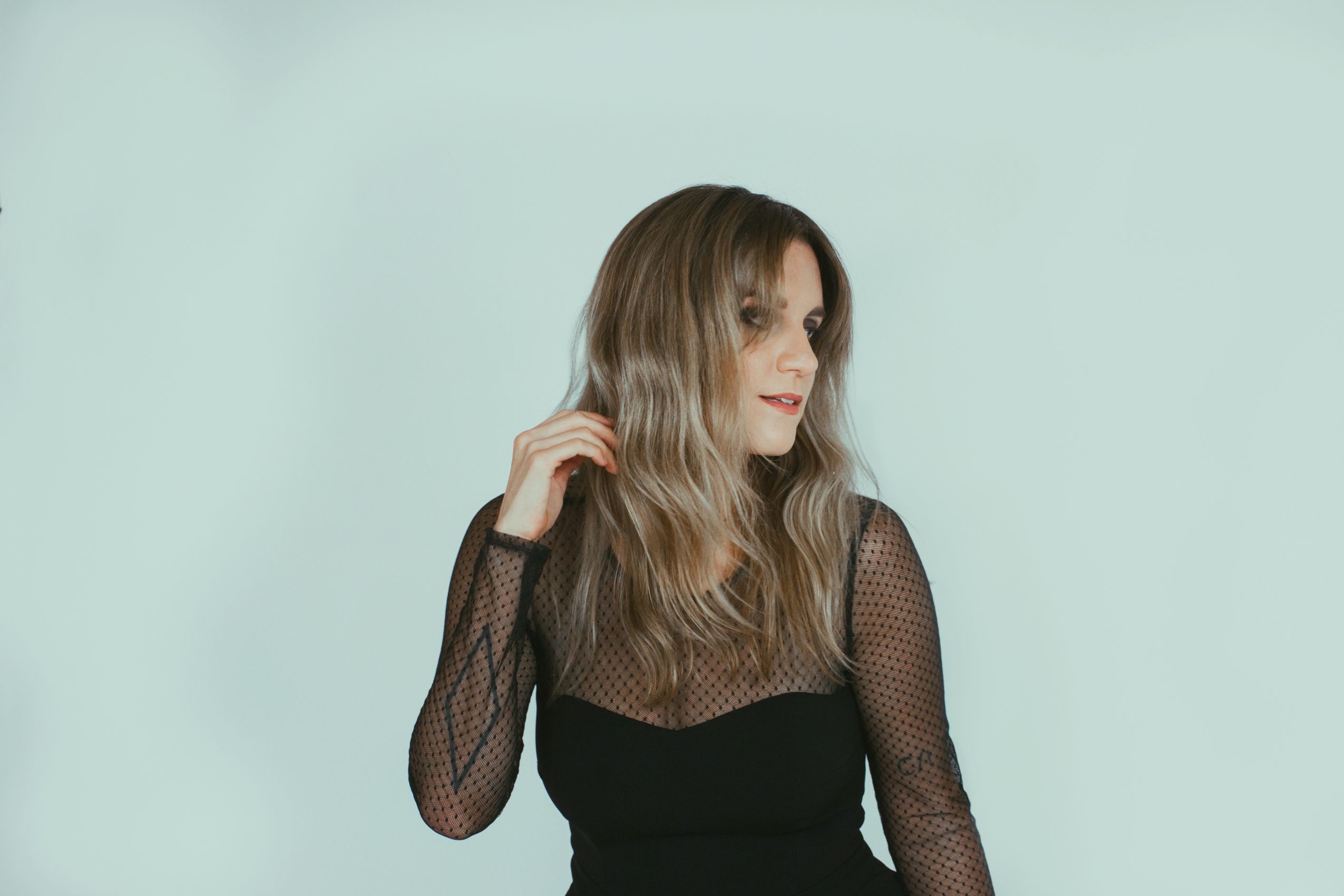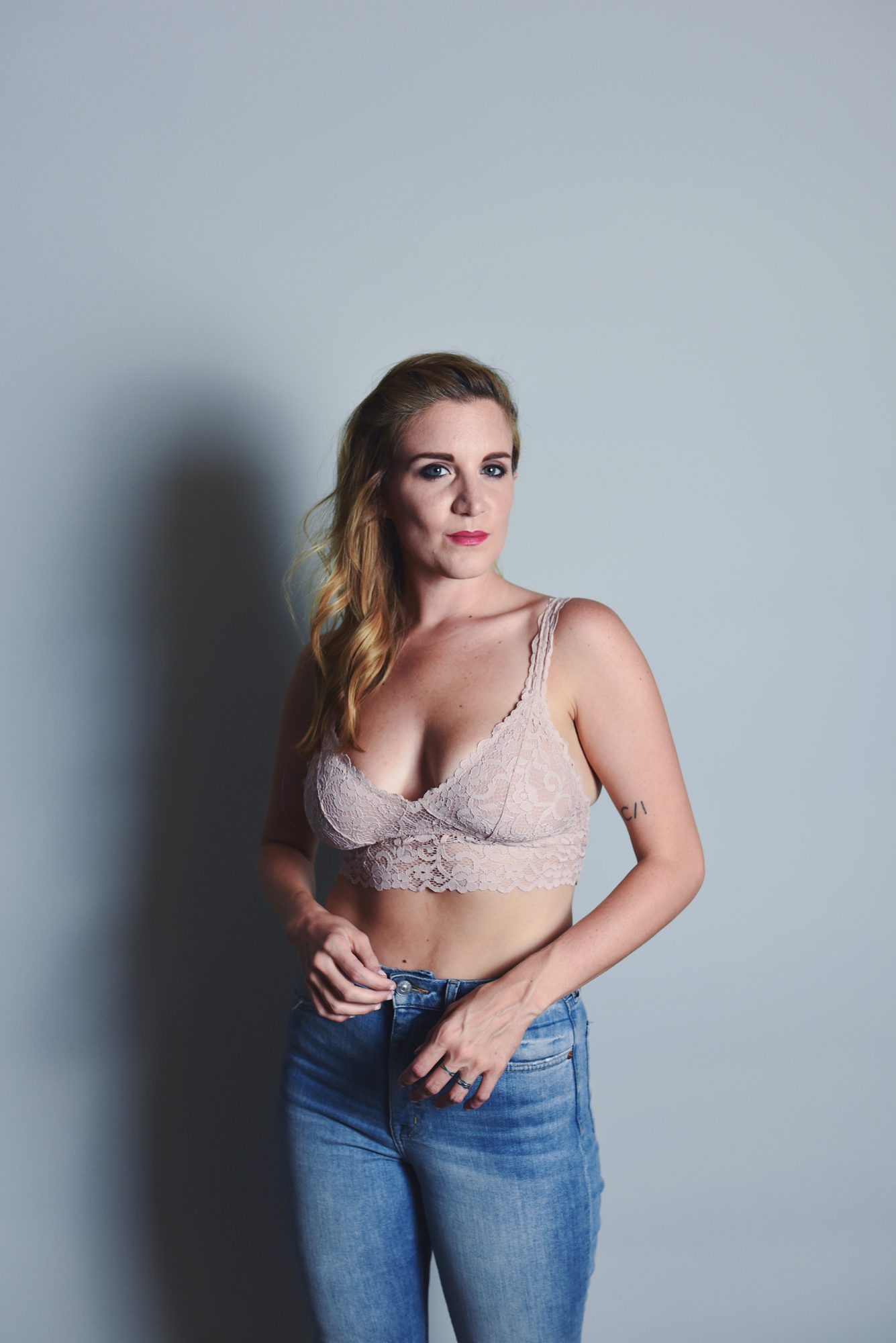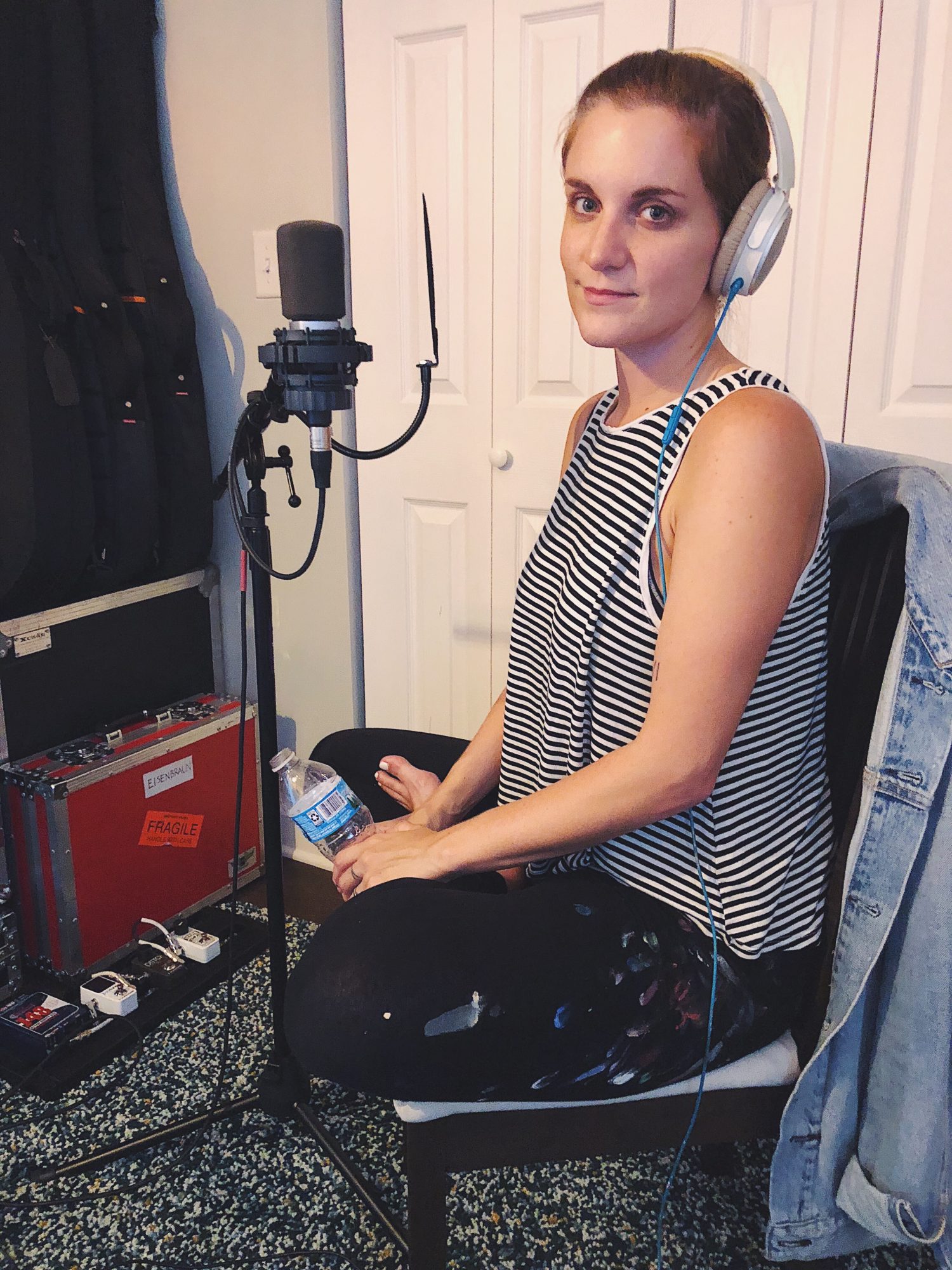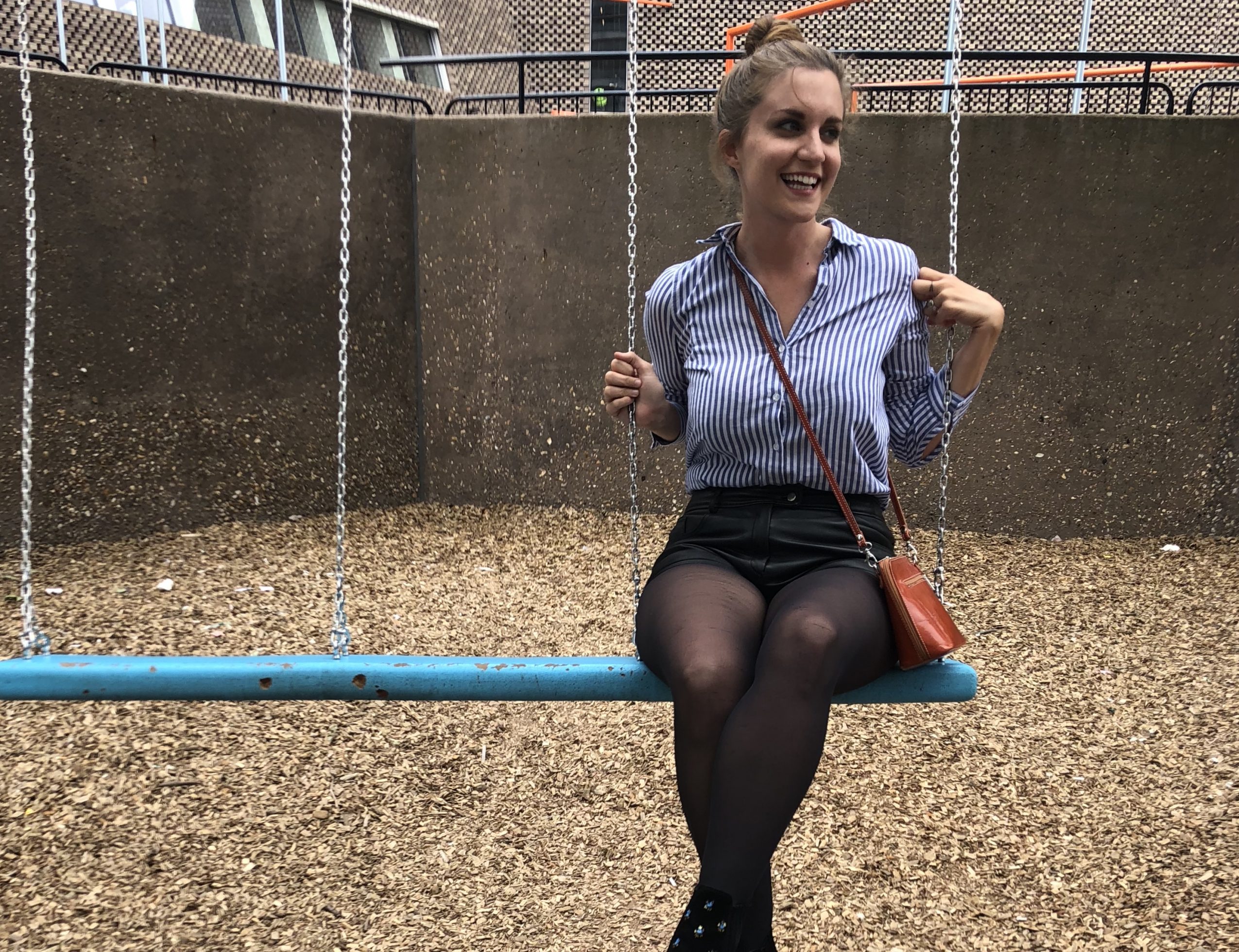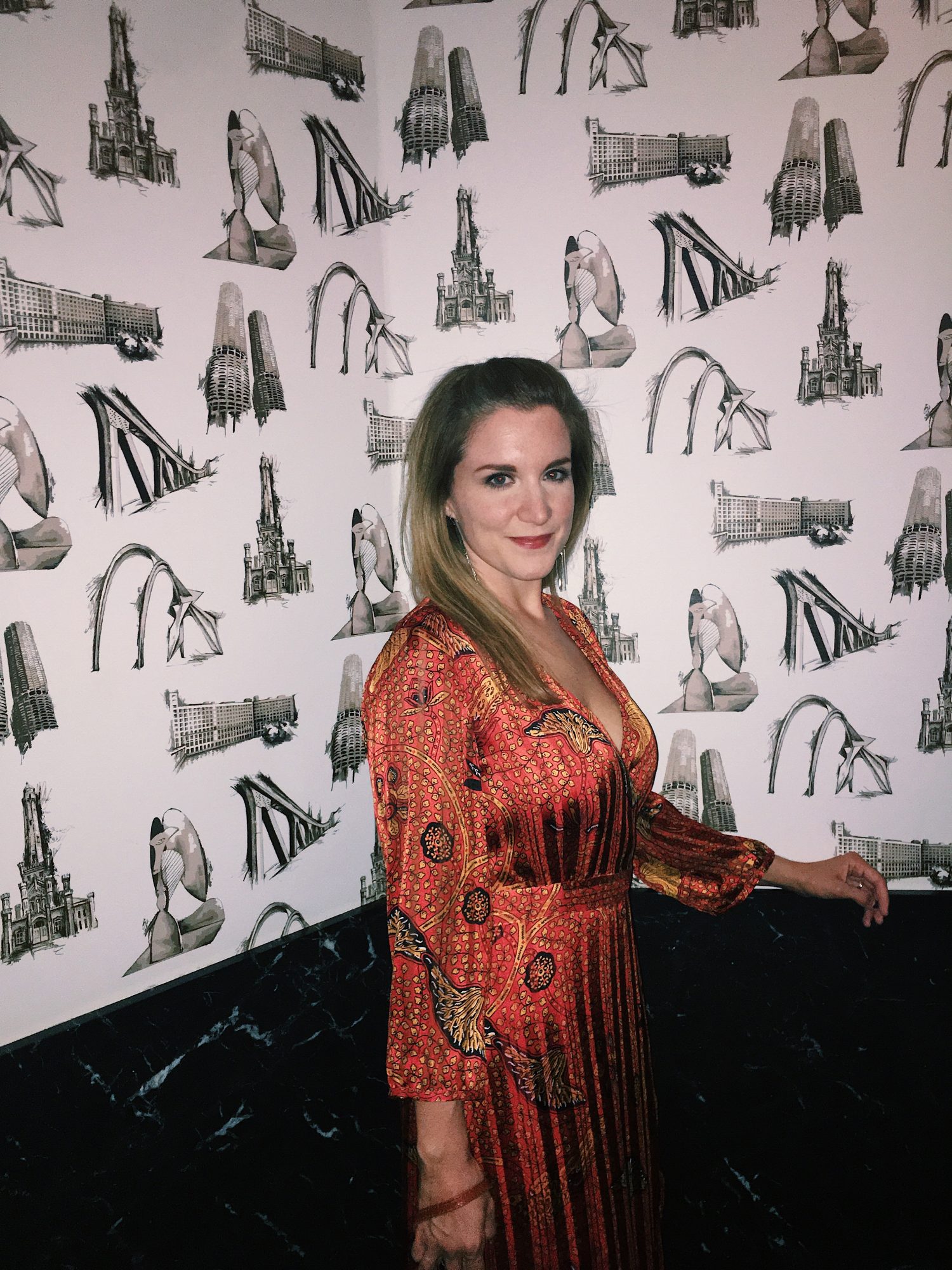 Image Credit:
Susy Rivas
Getting in touch: VoyageChicago is built on recommendations from the community; it's how we uncover hidden gems, so if you know someone who deserves recognition please let us know here.