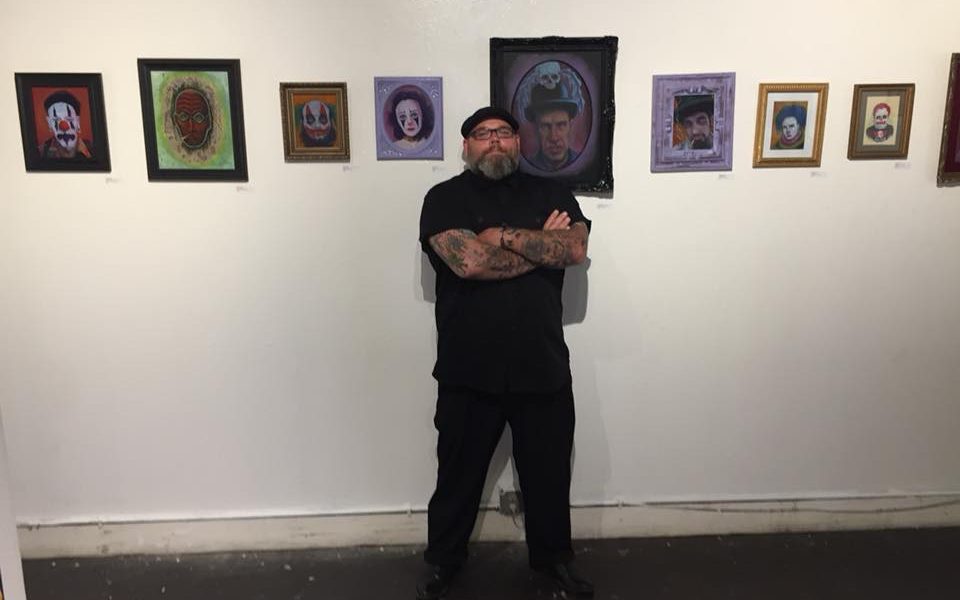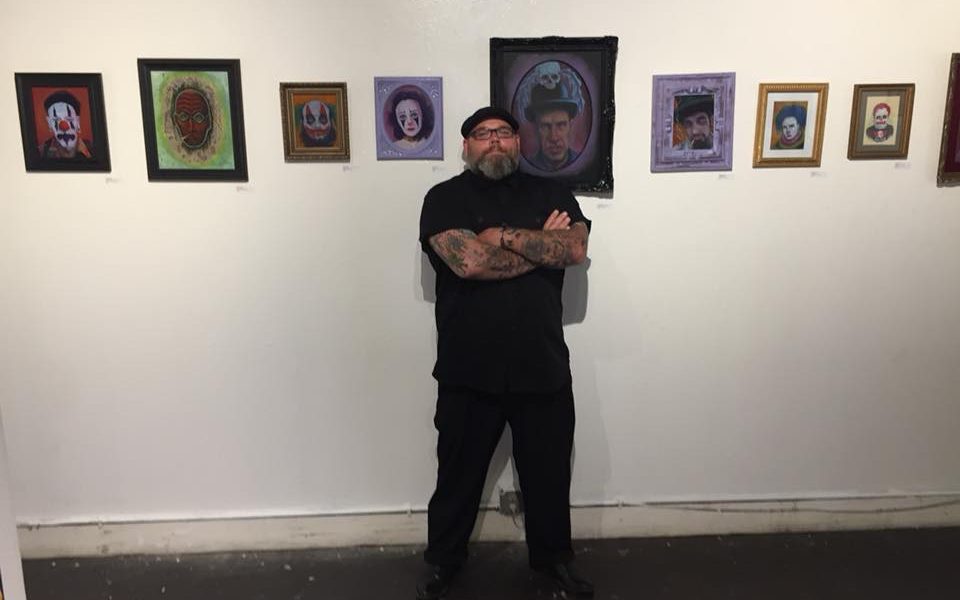 Today we'd like to introduce you to Jeremy Cross.
Jeremy, we'd love to hear your story and how you got to where you are today both personally and as an artist.
I first became fascinated with drawing at around six or seven years old. You see, I grew up forced to go to church. Just this side of Snake Handlers, these were the type of partitioners who spoke "in tongues" and would flop around on the floor possessed "By the Spirit". So, in an attempt to ignore the madness that surrounded me, I drew. I would ask people for paper and writing implements, sometimes using the tithing notes and mini pencils you could find in the back of each pew.
I would draw army battles in great detail, Where GI Joe was taking out Cobra or He-Man and Skeleton were duking it out with their minions on the surface of Eternia. These drawings along with my Grandmas nearly endless stash of LifeSavers are among the few good memories I have of that environment.
I continued to pursue the craft up to High school, where my focus shifted to writing poetry and playing music (things I still do often). But after a nearly ten-year stint with my band dissolved, I began to focus strongly on visual art again. And more, with painting. I started painting in oil paint at that point, in my mind, that's what a "Serious Artist" painted with.
I would show works wherever I could, usually coffee shops, bars and the like. It wasn't until I met Bill Shafer at Hyaena Gallery that I began getting gallery shows. When He opened Hyaena, he gave me not only my first show in a real gallery, but my first solo show and the very first show ever at Hyaena Gallery! It was a huge boost and sent me running to where I am now. I owe that dude so much. Since then, I've shown all over the world, in dozens of galleries and have had ten solo exhibitions. It's been a pretty incredible ride.
We'd love to hear more about your art. What do you do you do and why and what do you hope others will take away from your work?
Diversification is something that is truly key to my output. While I primarily work in oils on wood, I can almost as often be found burning the wood with Pyrography tools or doing assemblage sculpture, or sculpting. That last one comes in quite handy when I do my framing, regardless of the medium, I think framing is important and I sometimes create elaborate and involved frames for my pieces, becoming an inseparable part of the art itself.
As far as subject matter is concerned, it's dark, it's folky, & figurative. Dark Art, Surrealism, Folk Noir, all of these apply. I am obsessed with skulls and the way they can be manipulated to emote a specific emotion. Also, ghosts, (I have a sort of mascot I call the Ghostapuss which is just a simple ghost with stubby tentacles and "X's" for eyes).
Behind it all, I am just attempting to tell a story, allegory, of either my own experiences or others' lives that I want to explore in the work. It's generally hunting for the humanity in us all. The need for love and acceptance and the weakness in us for those things. Love, Lust, Anger, Envy, all of our beautiful flaws, this often leads back to examining the influence of religion, bring it all full circle.
When someone sees one of my pieces I want them to question its nature. I hope that there is more than one message conveyed, that they must consider. And decide, which, in the end, they want the narrative to be.
And while these themes and the subjects may indeed seem dark, and maybe even sinister, I have a love for bright colors, even pastels. I use a lot of pinks. It's the spoon full of sugar that helps the medicine go down.
What do you think it takes to be successful as an artist?
Drive.
It has to be everything to you. Like any other pursuit, in order to achieve success you have to not only practice the craft incessantly but be prepared for opportunities when they arise, be able to recognize them and have the surety of self to grasp them when they come. 
I am living the dream. I show and sell work regularly, I run an art gallery where I get to do that for others, and this on top of being married to an amazing creature and raising the adorable monster that we made.
I am not a greedy man, I don't need to be wealthy, so I consider myself a success now. Sure, I may not be cruising the world on my yacht but I am happy and able to do the things I love.
That's all that really matters.
Do you have any events or exhibitions coming up? Where would one go to see more of your work? How can people support you and your artwork?
I do approximately 20 shows a year and usually have a solo exhibition every other year or so., Some of the galleries I work with the most often are Hyaena Gallery, Copro Gallery, The Hive Gallery, Arch Enemy Arts, Stranger Factory and of course The Dark Art Emporium.
I began working with The Dark Art Emporium shortly after they opened two years ago and it's quickly blossomed into afruitful partnership. Owner Jeremy Schott has become a dear friend and business partner. I am now the Assistant Director for the gallery.
I will have my next solo exhibition "Speaking In Ghosts" at The Dark Art Emporium in April of 2019 & I am  curating a group show for Stranger Factory (Albuquerque NM) in May 2019 called "Folk Noir."
You can stay tuned on all of my exhibitions and projects by visiting my website:
JeremyCrossArt.com
Of by following me on social media:
@JEREMYCROSSART
I also have a Patreon when you can see tutorials, early preview, and even songs!
www.patreon.com/jeremycross
Additional Links pertinent to this article:
Contact Info: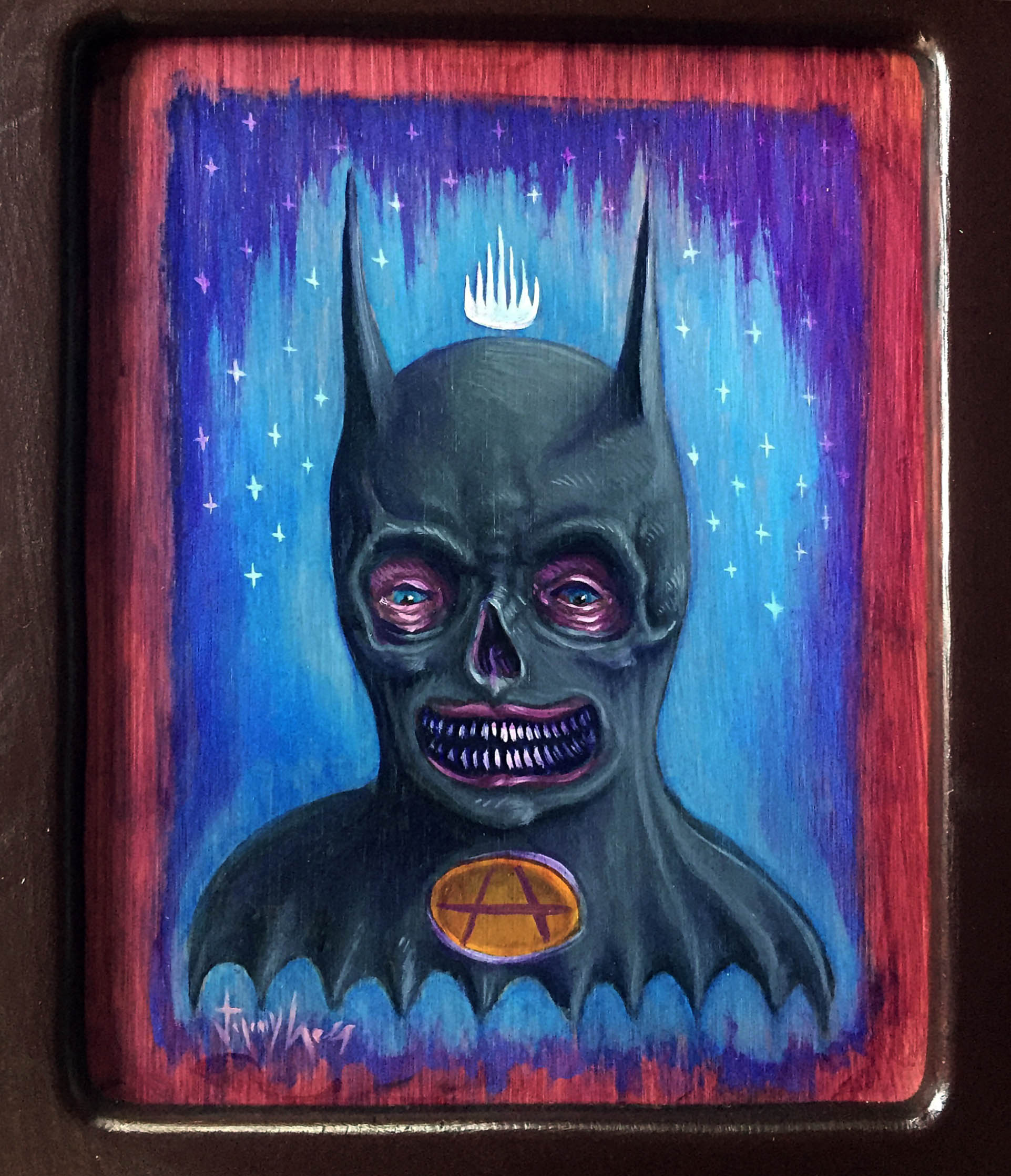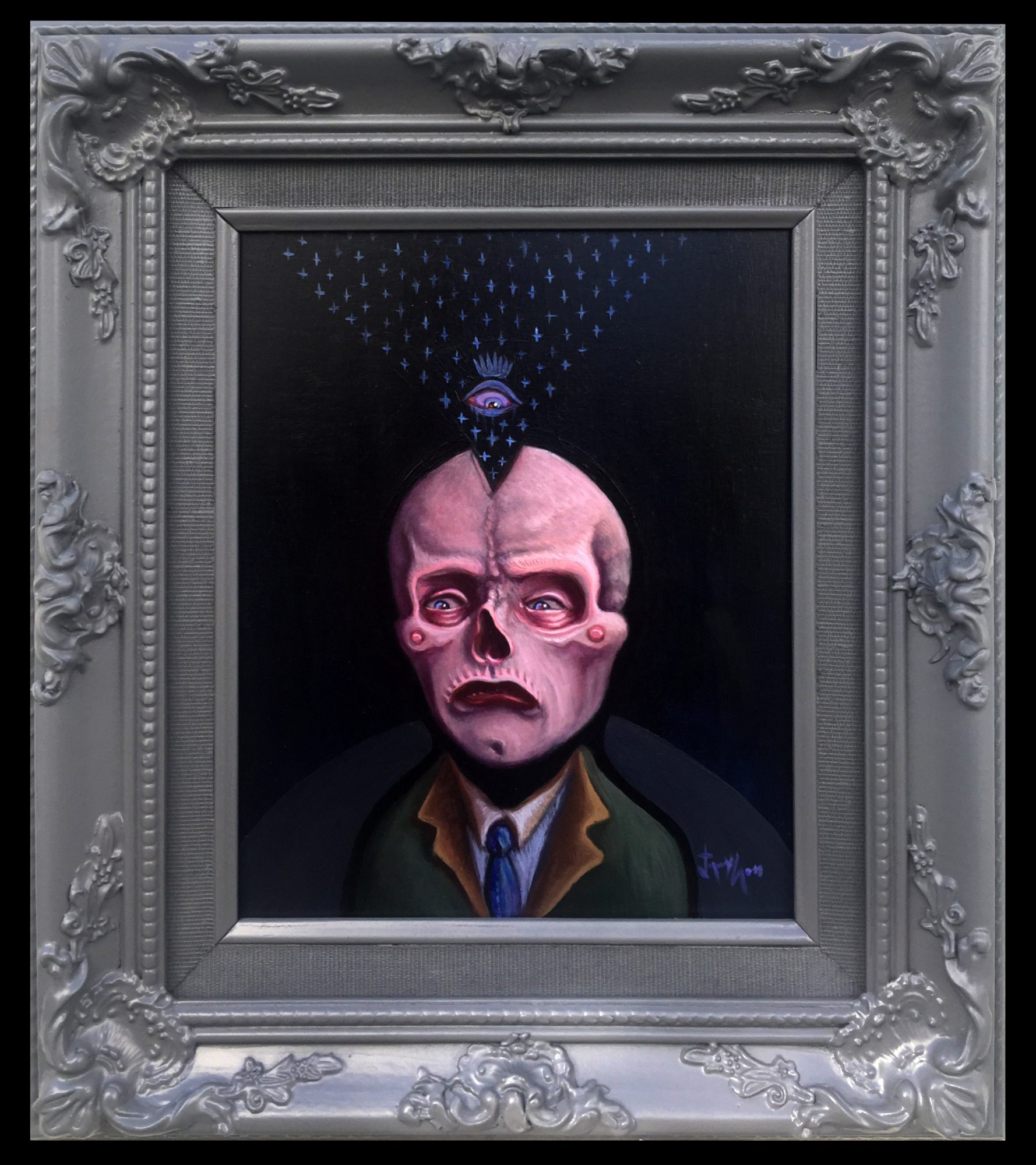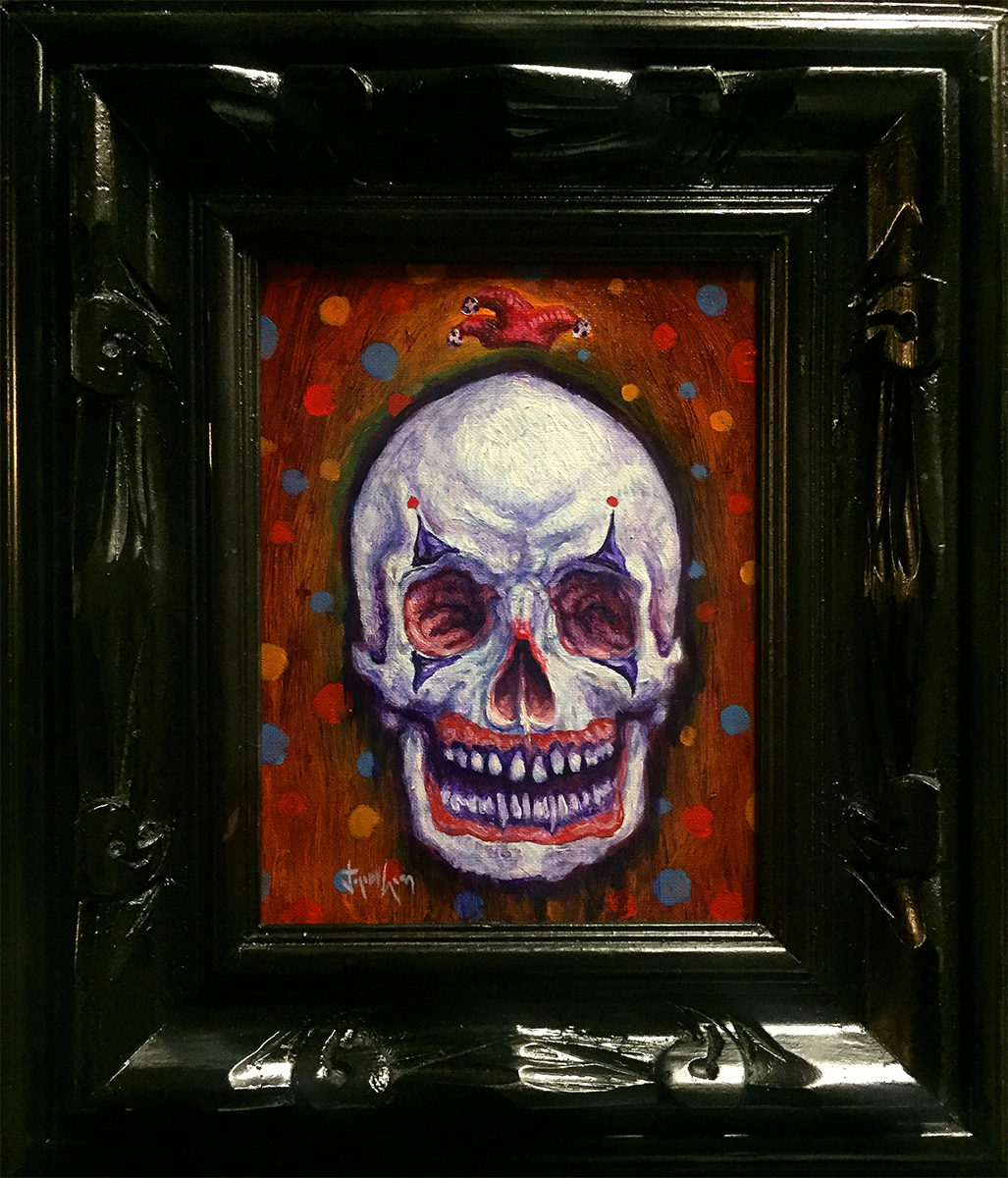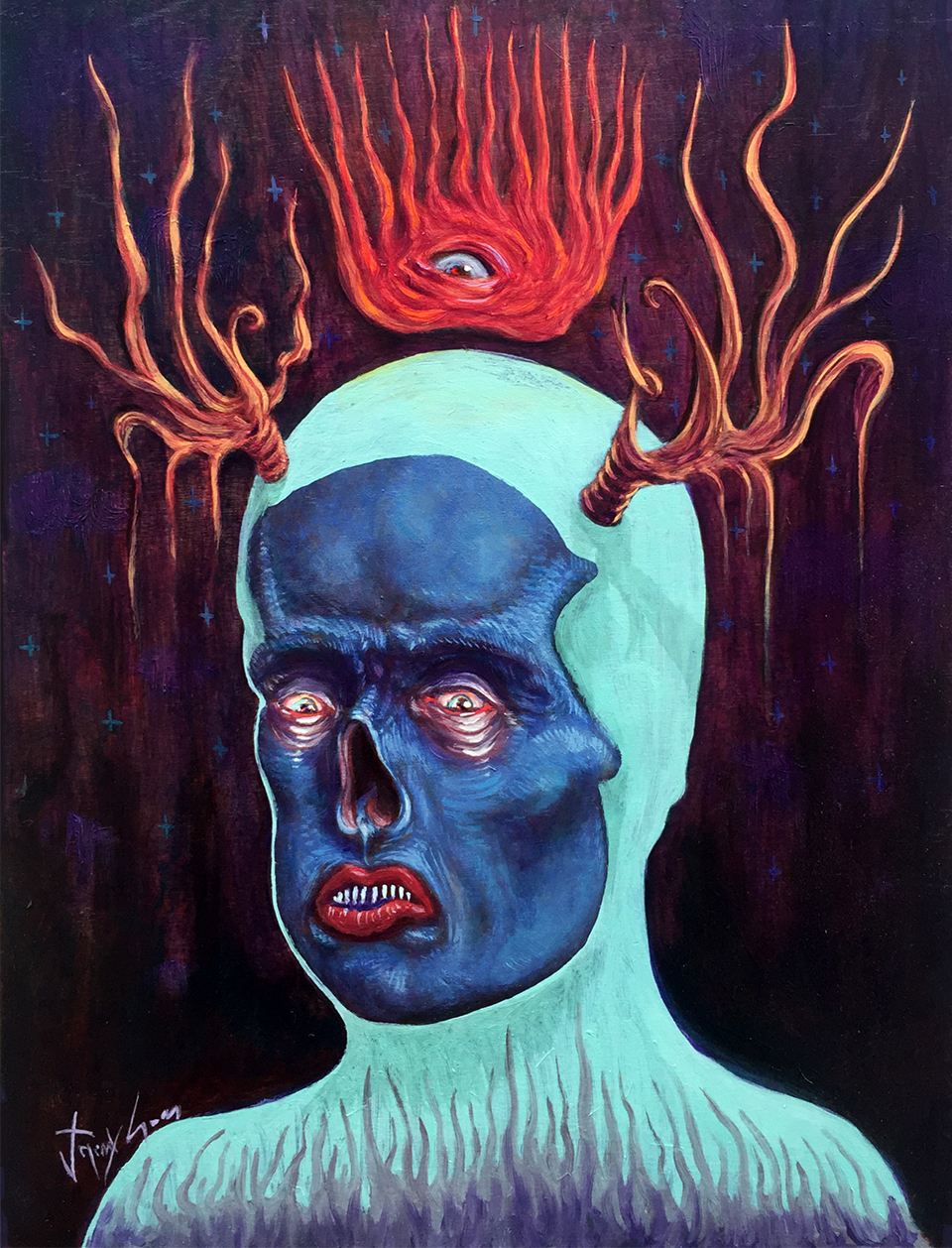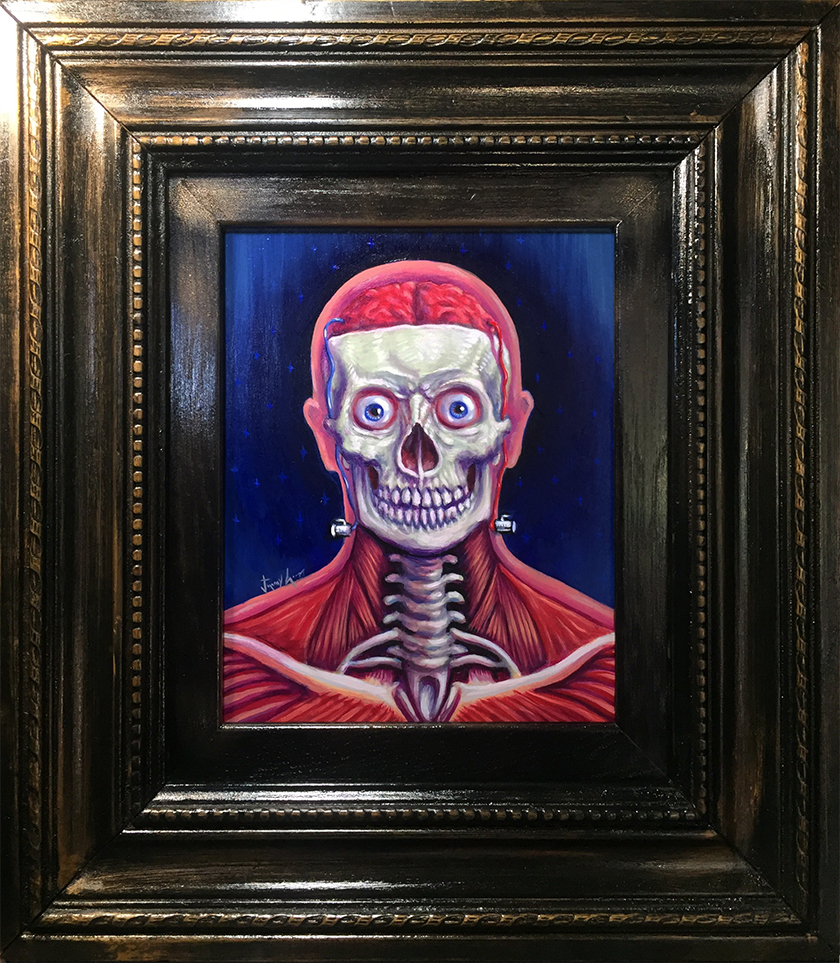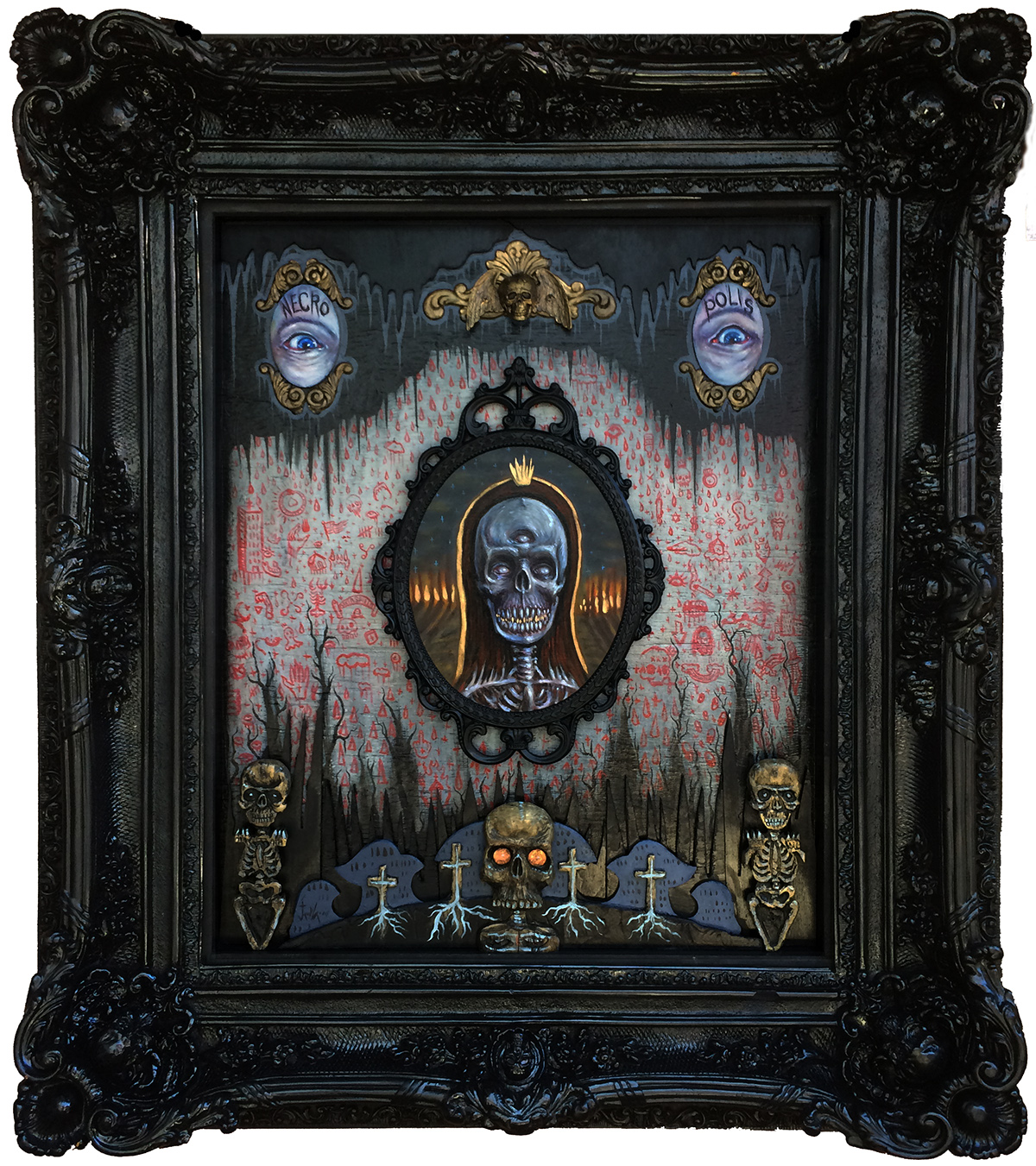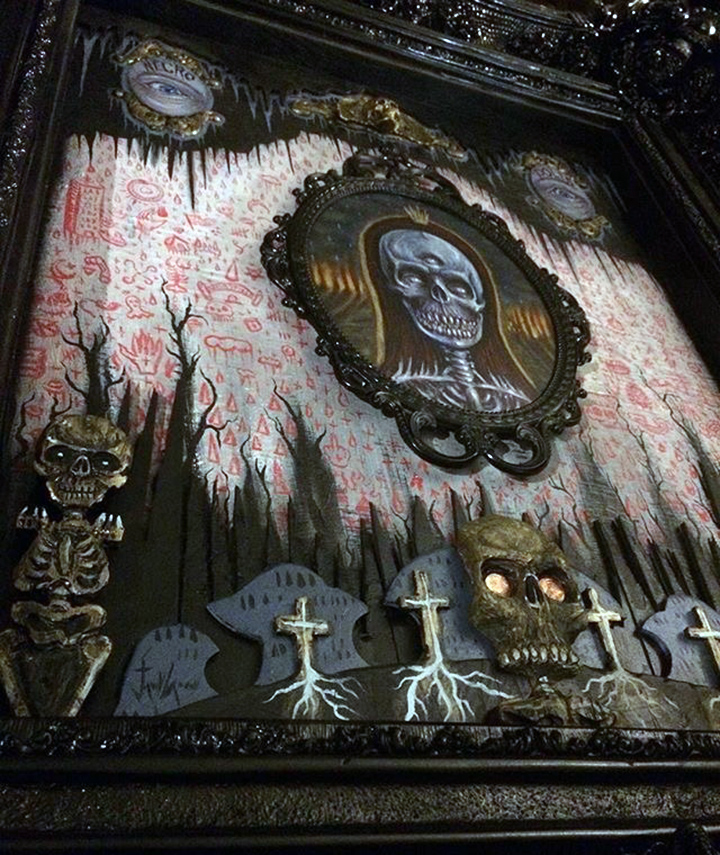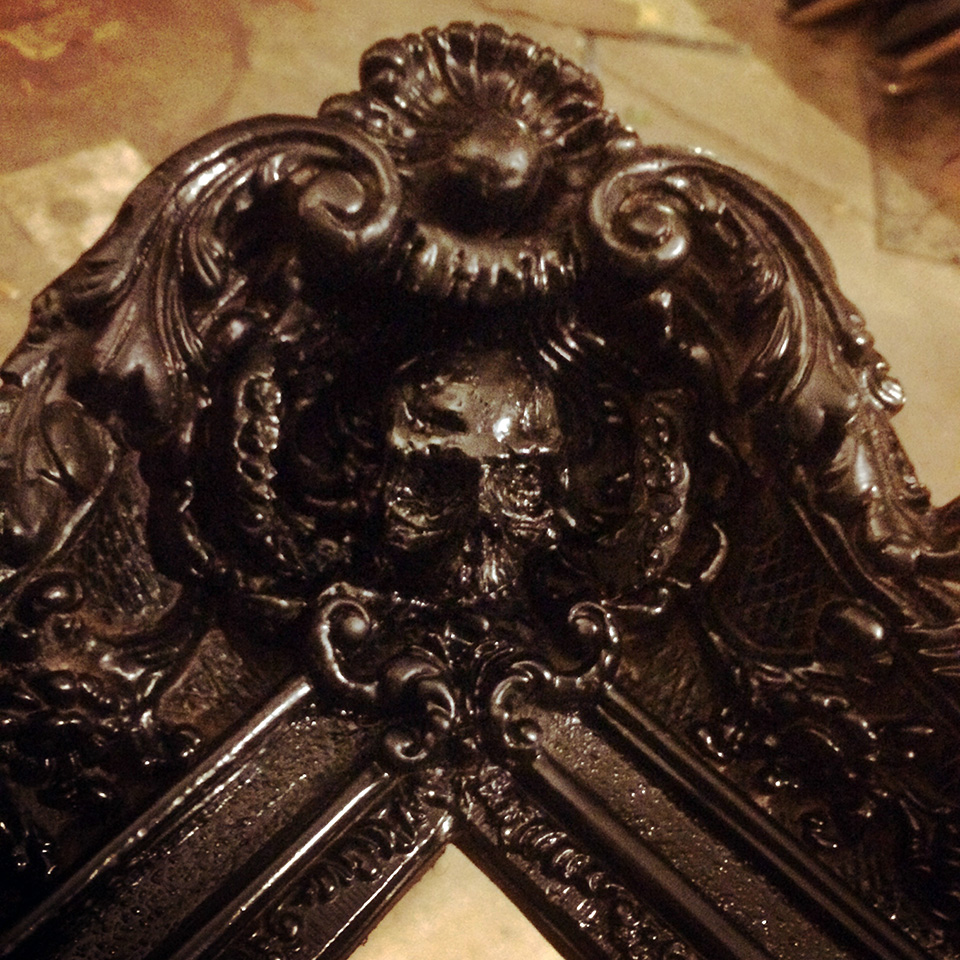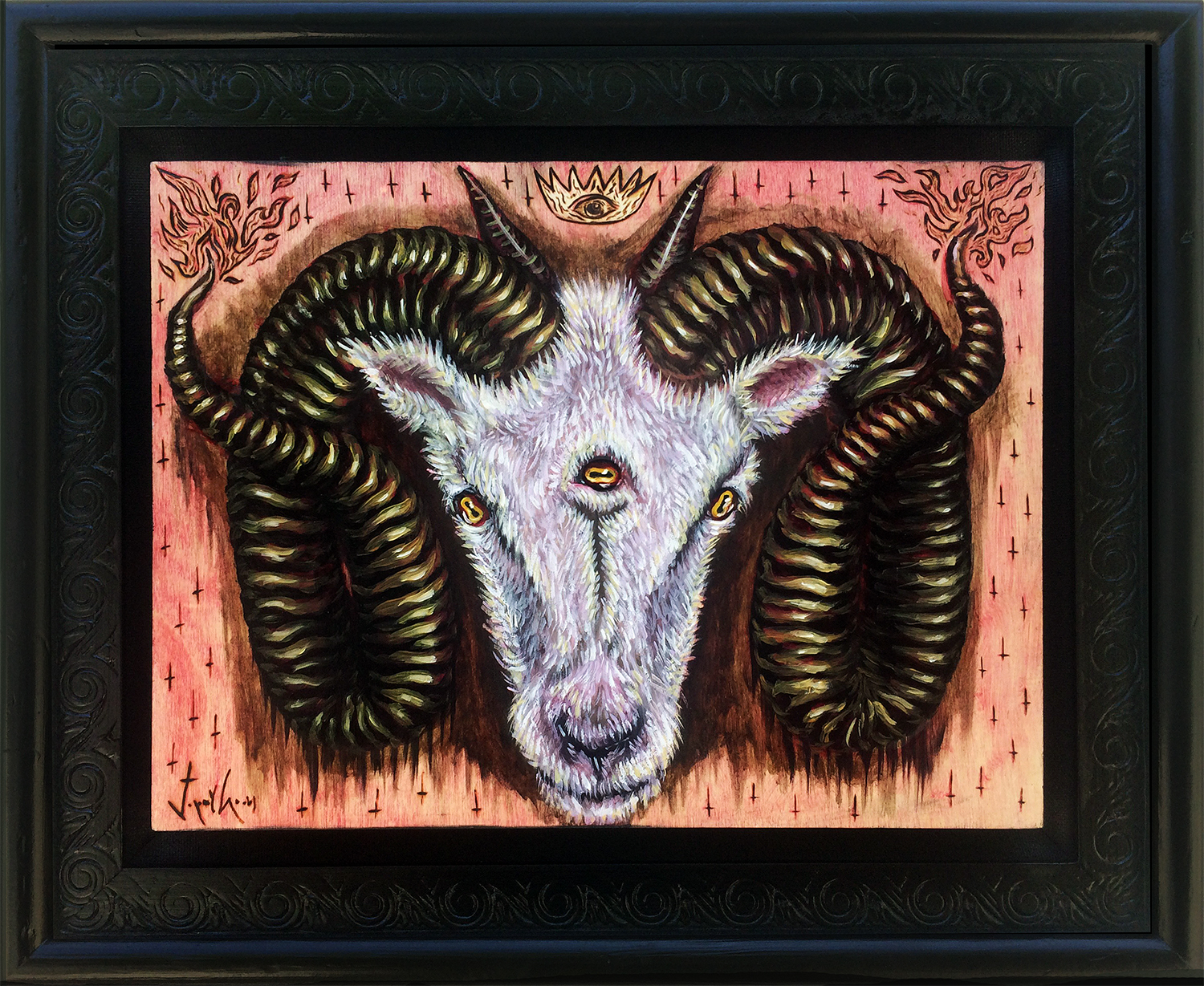 Image Credit:
jeremycrossart LLC
Getting in touch: VoyageChicago is built on recommendations from the community; it's how we uncover hidden gems, so if you know someone who deserves recognition please let us know here.