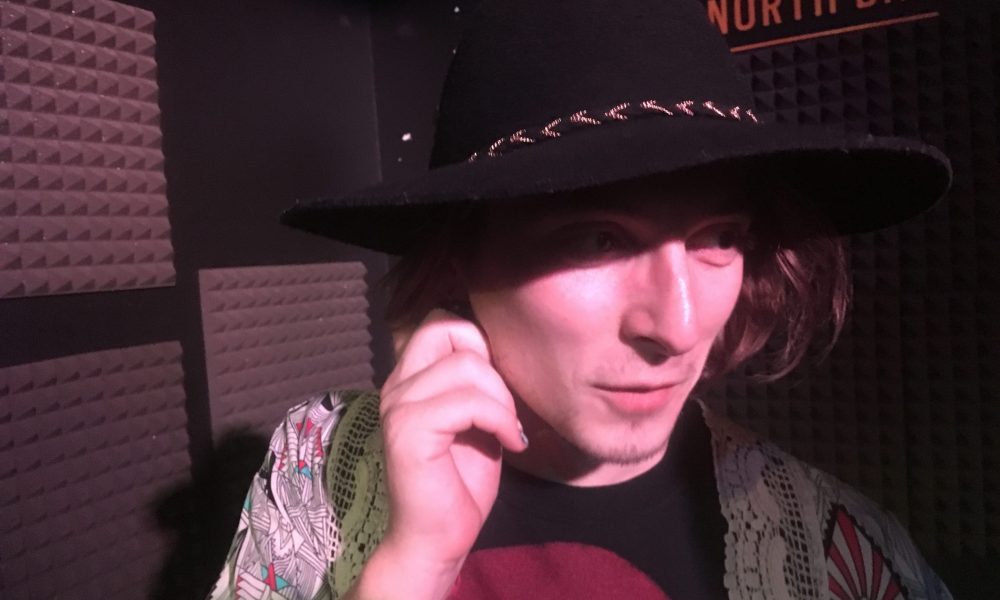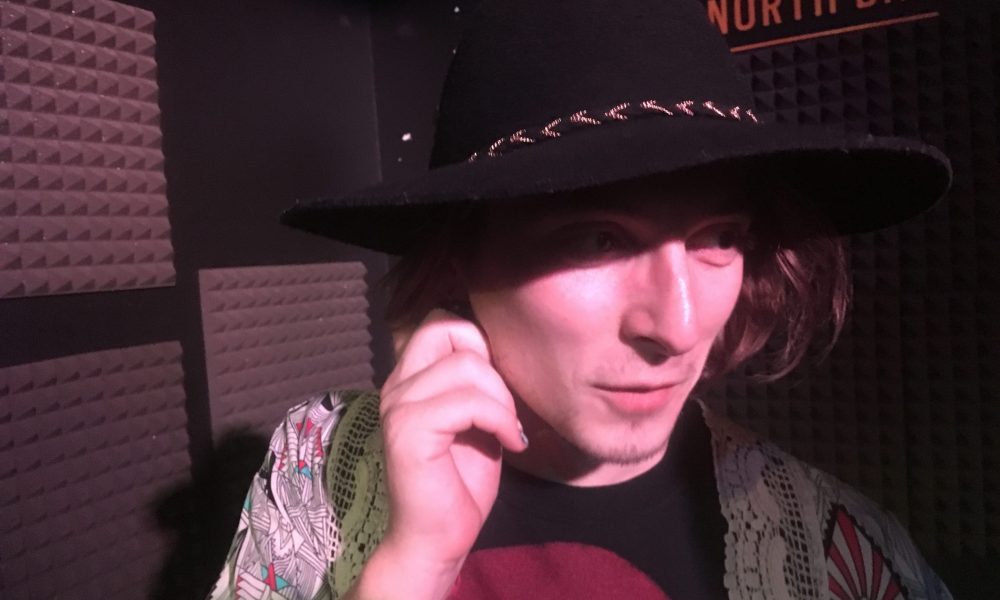 Today we'd like to introduce you to Dylan Harris.
Dylan, we'd love to hear your story and how you got to where you are today both personally and as an artist.
I won't say it's been easy. A lot of things have come to me relatively easy, but music not so much. I came to it late, didn't have a family background or anything. Which was enough of a challenge on its own. But on top of that, I would push too hard and alienate my friends, lose my collaborators because I demanded eight-hour rehearsals every Saturday or couldn't just suck it up and play a song I wasn't crazy about without letting everyone know my critique. And like I said, I was new to this. I barely knew what I was doing half of the time, it's not like I was some genius composer or technically brilliant instrumentalist. I was just an overzealous kid, a pretty tough person to work with who had dreams bigger than he knew how to live.
But you live and learn. All of the connections that have soured over the years… hopefully, you reflect on them and bring those lessons to bear the next time around. You learn to listen more carefully to people and appreciate their wants and needs with more sensitivity. Including your own. You learn to pay attention to what the little details are whispering and when to trust your instincts about what's happening behind the curtain. As you develop that sensitivity, you start to find that it's easier to come up with solutions that satisfy everyone's needs without compromising anyone's.
If you really want to create meaningful, lasting artistic experiences, you have to go past the surface level, get past the appearance and pay attention to the place it's coming from. I moved to Chicago from Elgin, eight years ago when I started college. I studied music theory and philosophy at the University of Chicago, then when I graduated, I started working at Hyde Park Records and eventually put more of myself than was healthy into that job. I was brokenhearted over a failing relationship, smoking too much, beating myself senseless over past mistakes, hopeless that I could make music anyone would care about… just generally spiraling down and losing sight of myself.
But I bumped into an old friend who had fallen on hard times himself and needed a place to stay. I offered him the couch at my place and we made it work well enough that eventually, we got him set up with a makeshift room of his own (in the nook under the stairs, Harry Potter-style but with more love). We ended up living together for about six months before an arson in the building forced us to make new arrangements. It was a wonderful time while it lasted, despite the difficulties we were both facings. I gave him a place to stay without having to worry and in return he reminded me that I was a worthwhile person, that my happiness mattered and my dreams were worthwhile even if the people around me weren't particularly of the same opinion (maybe they were just disinterested? or unaware that I was struggling?). Most importantly, he reminded me that if I kept trying, kept working, trusting, and believing, I could do it. All I needed to do was have a little faith.
Like they say at Kingston Mines, "Don't let the bastards grind you down." Especially when that bastard is you. It can be a hard lesson to remember, but it's one worth not forgetting.
A few months after the fire, I was out again, joining bands and chasing the music wherever I could. I hit the open mic circuit, hard. I found new collaborators and formed a band with people who were excited about the music I was writing and supportive of my vision. I was getting offers left and right to join groups. But I was still feeling down a lot of the time. I just started forcing myself to keep going. Incrementally, I started feeling better.
Early this year, I left my day job to take a gamble and spend some time with creative work as my sole focus. In April, I set myself a goal to perform for an audience at least once a day. I ended up playing 52 sets at 24 venues over the course of the month, some new places and some old places. I grew a lot.
These days, I perform at least a couple of times a week between all the different groups I'm in. It's a constant hustle but I love it and things are coming together. Thank god for the support I've found in my friends and family, you can't do this alone
We'd love to hear more about your art. What do you do and why and what do you hope others will take away from your work?
My favorite work is songwriting, which I do a lot of. When I'm reflecting on a situation or relationship, it's usually because there's some unresolved tension there. So, when I do have a moment of clarity and catharsis, I try to capture that with music and lyrics and give myself something I can turn back to when confusion strikes again. The more I play my songs, the more I reinforce that experience and build it into my understanding of myself. Sort of like praying.
Of course, the songs aren't just for me. I want a listener to be able to connect what they're hearing in a song with their own experiences, so they can turn back to it as a source of advice and support if they're ever in need. Sometimes, all you need to remember is the right line – just one line, just one riff – and it can bring you back to life. It's amazing how much power a simple phrase can have.
I also do a lot of support work as a musician, usually playing bass (there aren't enough bass players in the world, so there's always plenty of work for bass players to do), but also on guitar and vocals. I do my best to write and play parts that are distinctive but not overly flashy, that is unique and forward thinking but pay clear homage to the music that's come before and leave space for the rest of the band to shine. And I want you to be able to nod your head or tap your foot to it. If the body can't respond and get into the sound, there's a problem. But that's easy to fix as long as you stay relaxed and give the section some loving attention.
What do you think it takes to be successful as an artist?
Any time I give someone a stimulus they can make something positive of, I consider it a success. Whether that means giving them some background noise they're happy to talk over, a groove that lets them open up and dance their ass off, or the spark of an idea that they can run with and keep coming back to. It can be something fleeting or it can be something they remember the rest of their life. I think the greatest creative successes have long-lasting, far-reaching influences, but everything comes and goes in waves. As individuals and as a society, we revisit and reevaluate things all the time. If I can create any experience that someone cherishes or values, that makes life a little more interesting and a little less lonely, then I consider that a resounding success even if I only have an audience of one. Sometimes, I'm the only audience for my work, which is fine by me. It has to start somewhere.
Do you have any events or exhibitions coming up? Where would one go to see more of your work? How can people support you and your artwork?
I put together a band called Private Citizens as an incubator for my songwriting and creative philosophy about a year ago. We play all over town but it's a safe bet that you can find us at the Gallery Cabaret most Sundays. Right now we're a trio, featuring myself on vocals and guitar, complemented by an always supportive and incredibly thoughtful rhythm section composed of Noe Garza-Puente on drums & Nathaniel Gillette on bass. Our first collection of songs just came out and you can stream/buy it in all the usual places, whatever your preference may be (Spotify, apple music, Bandcamp, etc). It's called "(Thank God) 4 Good Roommates."
I also recently joined back up with Chaos In Creation and play bass with that group. Come see us host the weekly jam session at Gallery Cabaret every Tuesday night
Or you can see me play with Barry & the Fountains, the vehicle for amateur historian/lawyer in training Barry Fontenot's singing and songwriting. Barry always calls it alternative soul, but there's something very deep and mystical to his music that isn't quite captured by that phrase.
On top of all that, I've hosted a weekly radio show on 88.5FM WHPK for the better part of a decade now. It airs live every Friday morning from 9-10am CST and features interviews, live performances, historical deep dives, and lots of music (some you probably have heard and some you probably haven't)
Contact Info: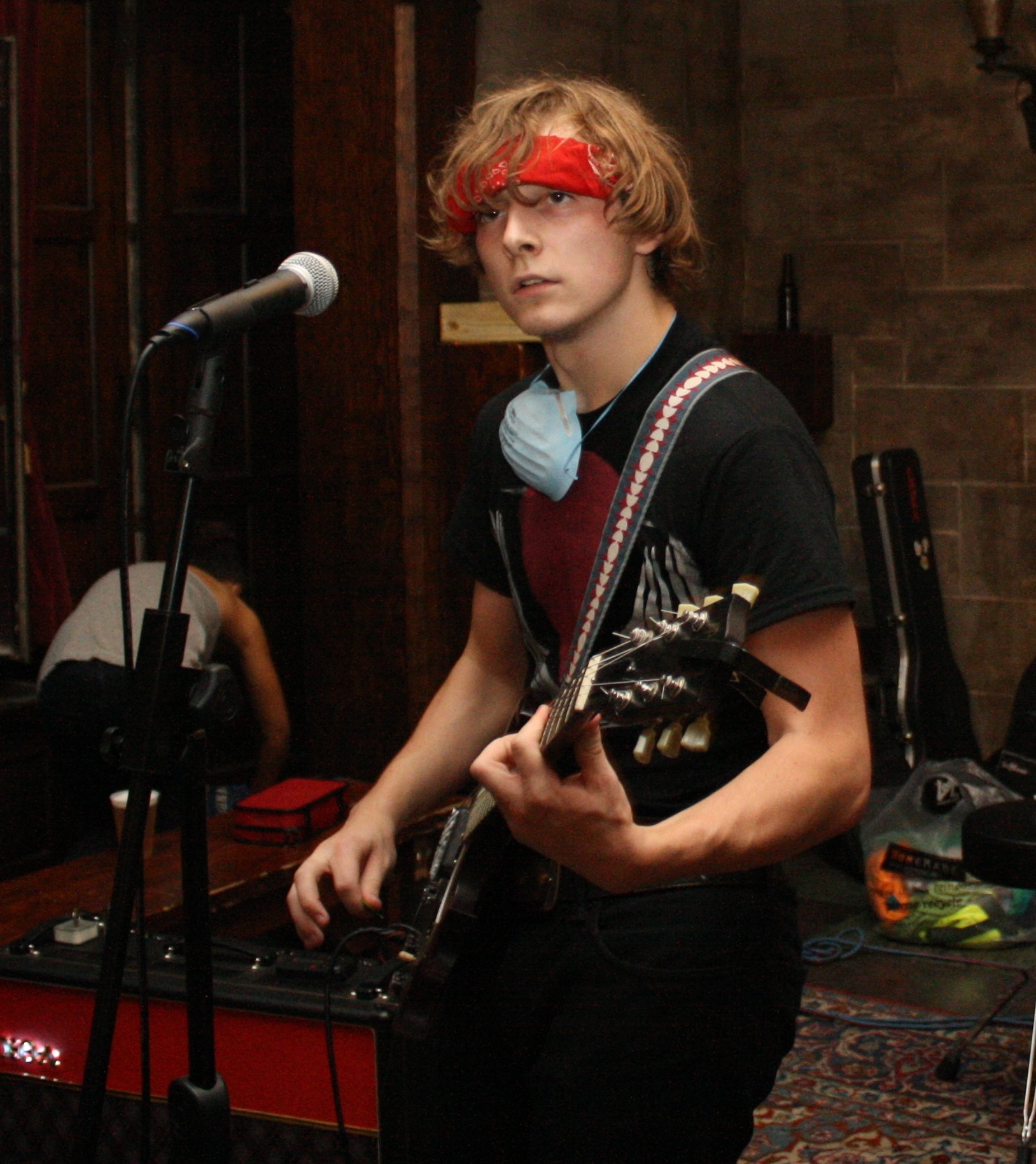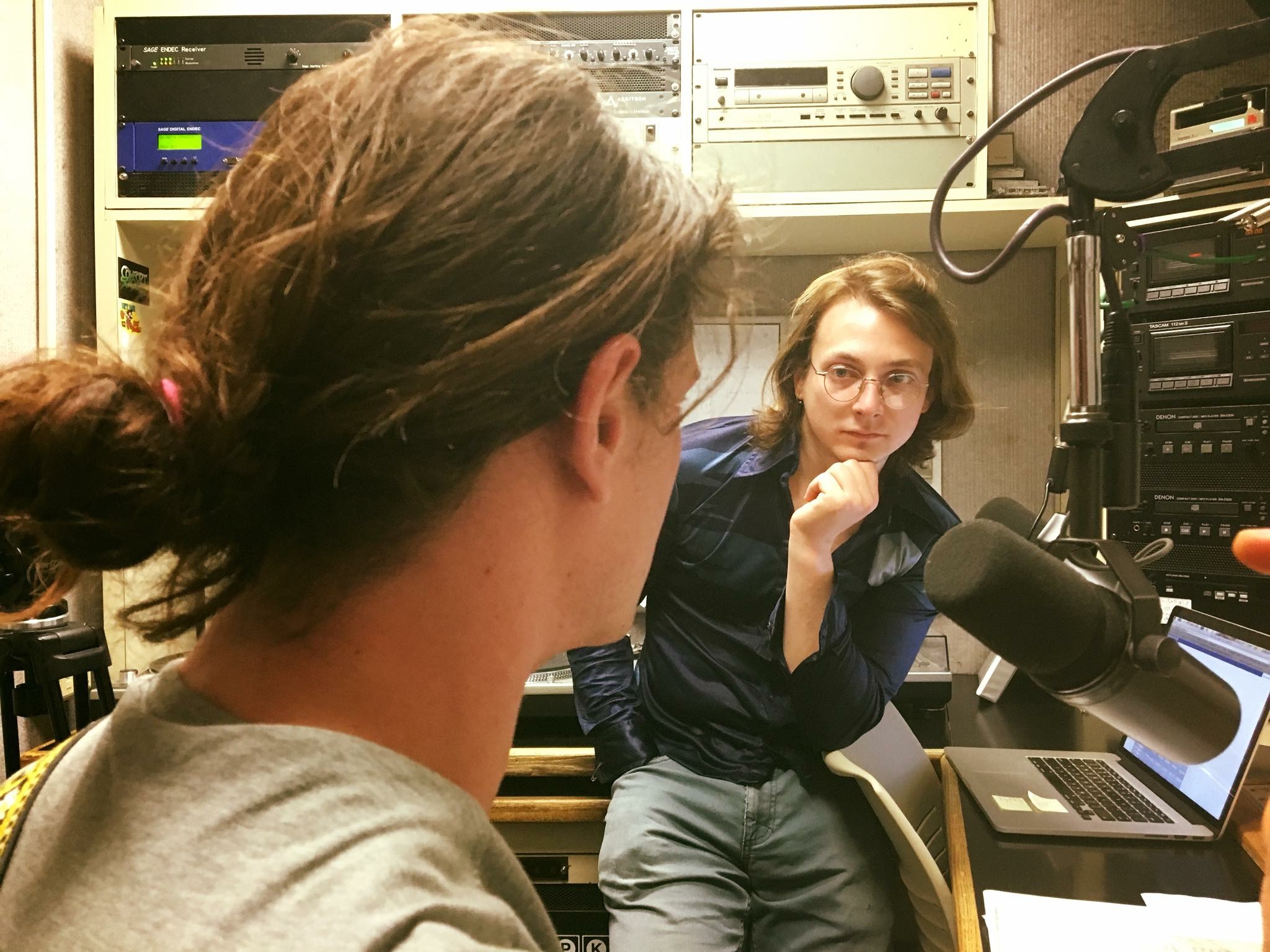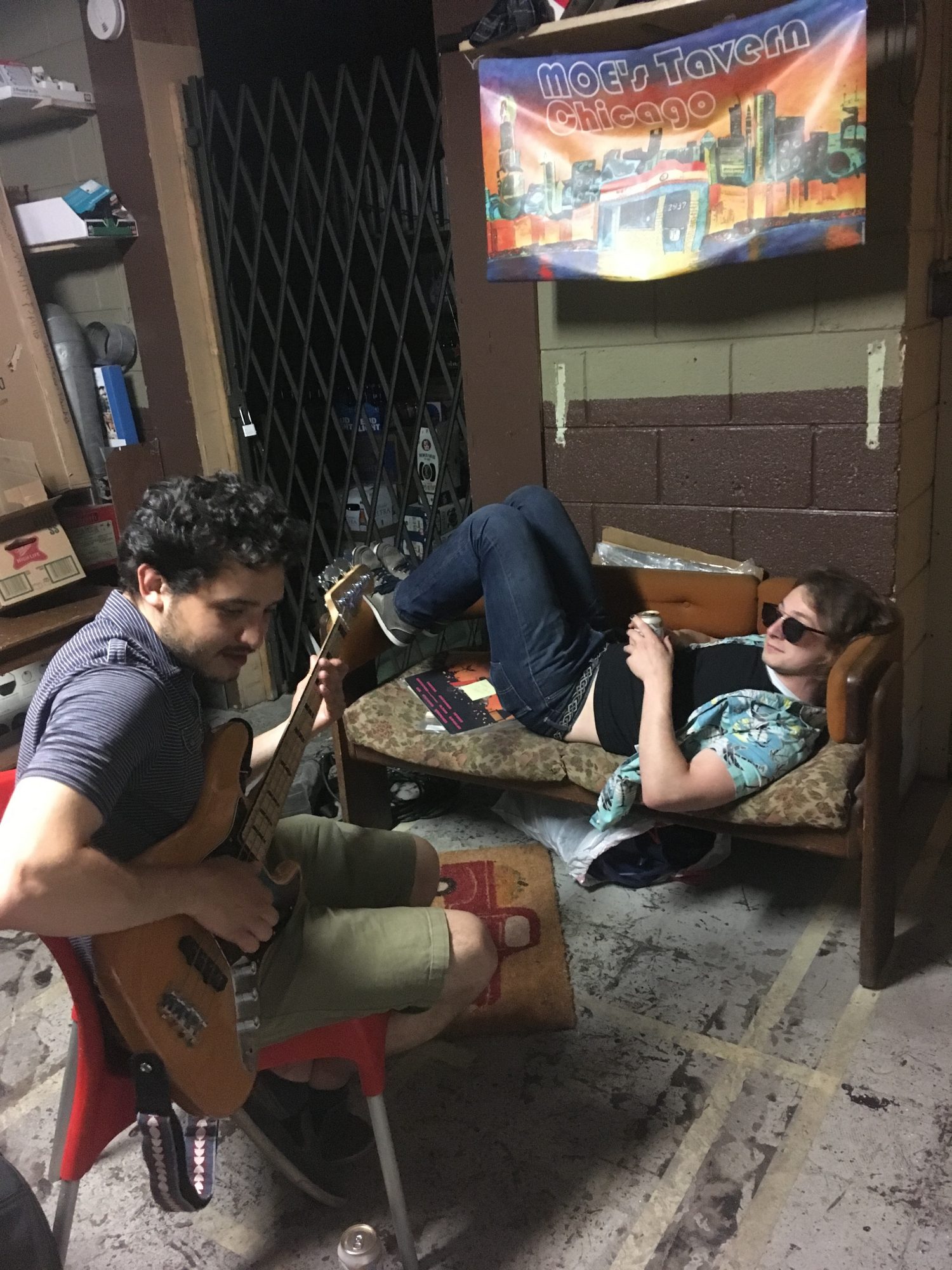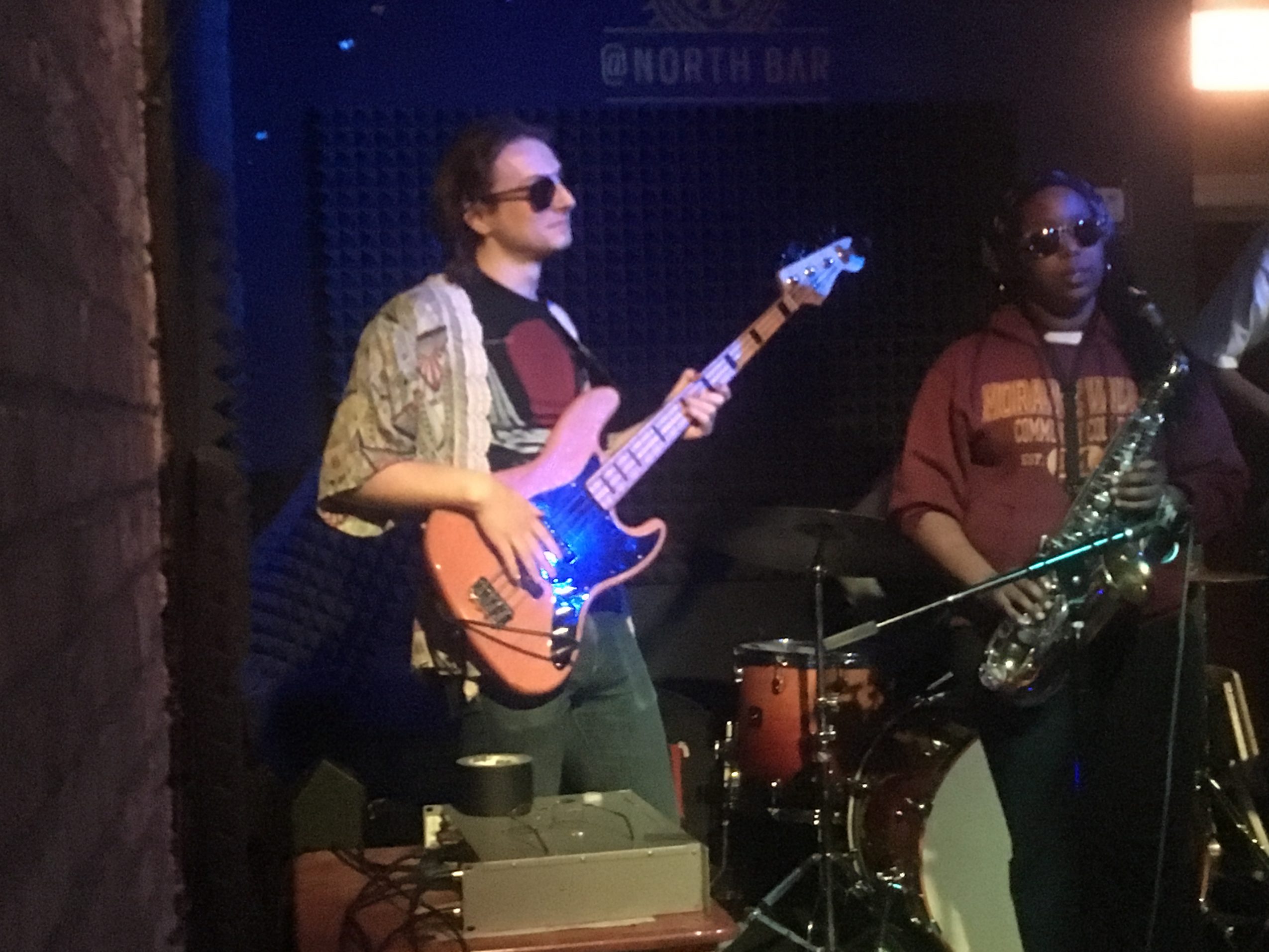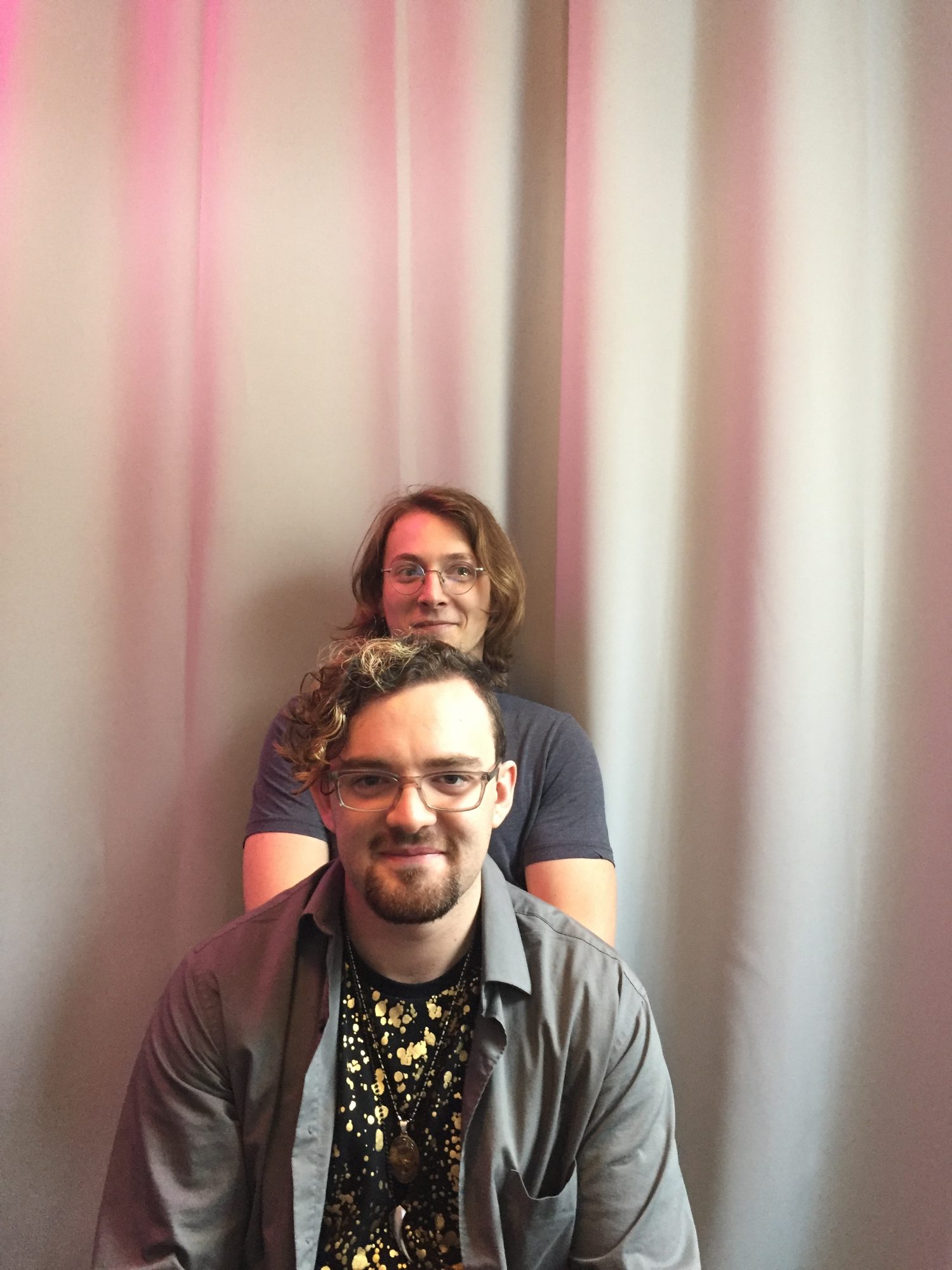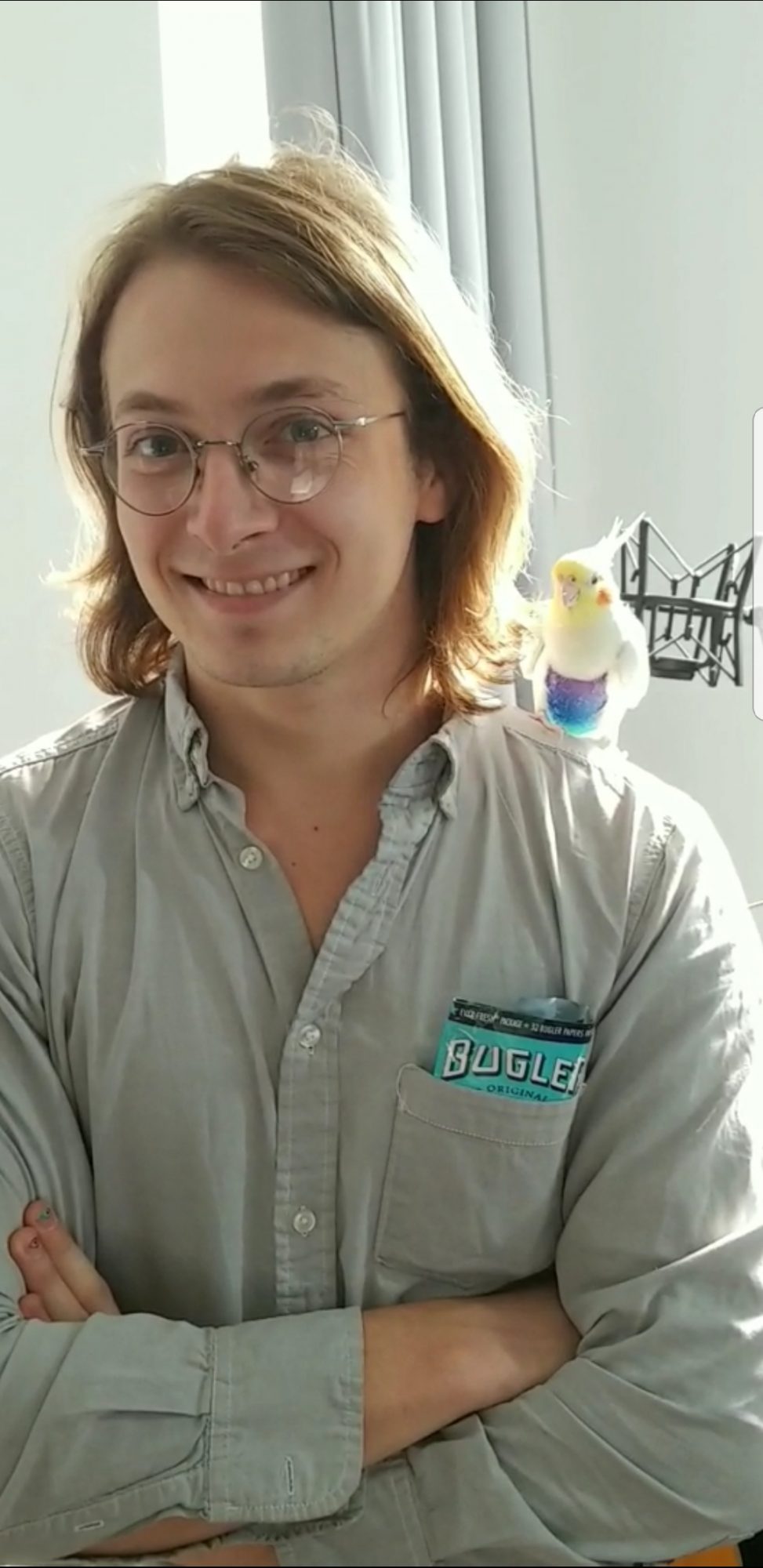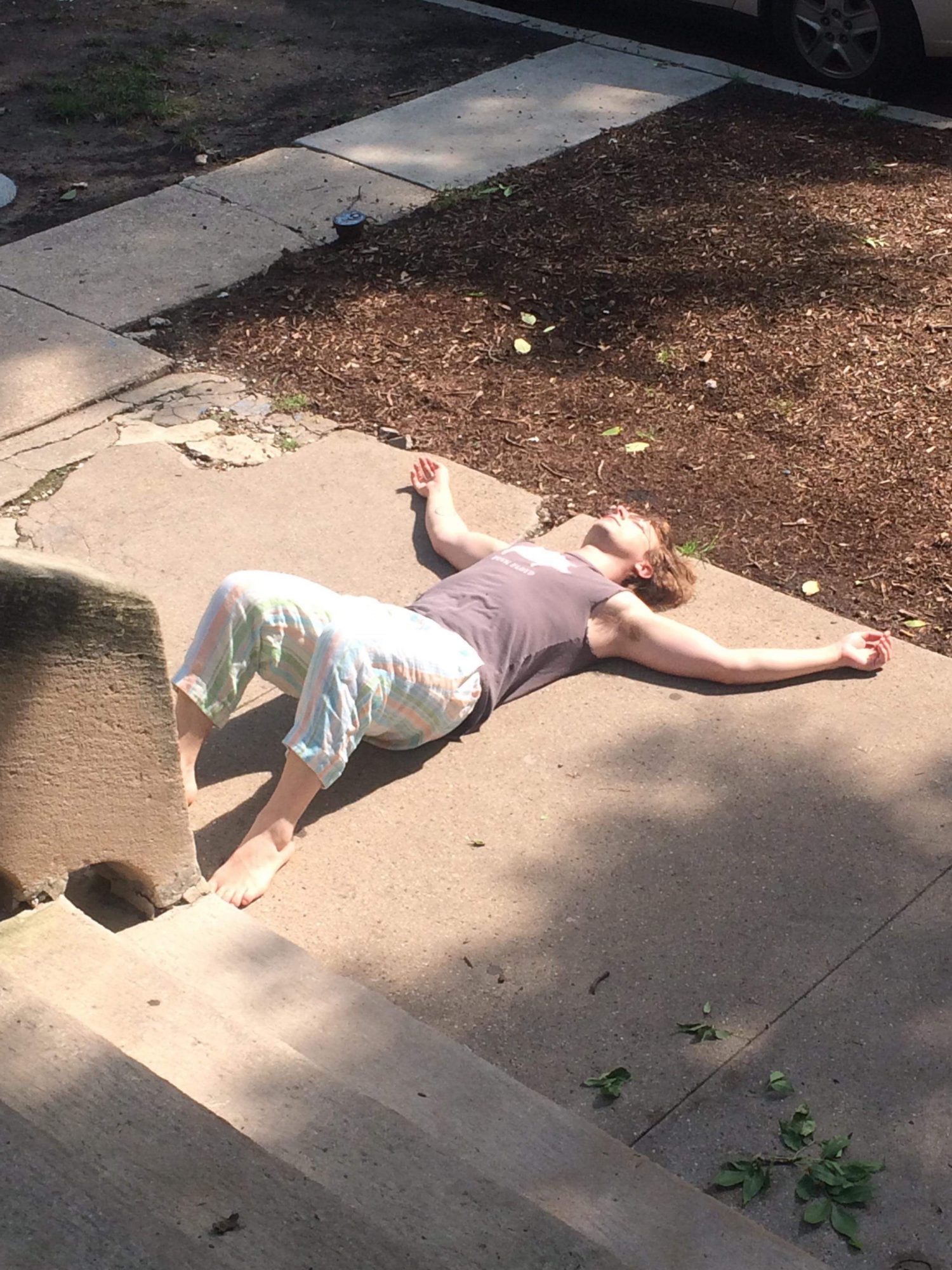 Image Credit:
Julia Sky, Matthew Plowman, Robert Vavra, Sara Lu, Dylan Harris
Getting in touch: VoyageChicago is built on recommendations from the community; it's how we uncover hidden gems, so if you know someone who deserves recognition please let us know here.