Today we'd like to introduce you to Brittany Laurent.
Brittany, we'd love to hear your story and how you got to where you are today both personally and as an artist.
I grew up in Texas, raised by three generations of strong, independent women in the same home (my mother, my grandmother, and my great-grandmother). The Catholic church was a big part of their upbringing and, along with my identical twin sister, I spent many Sundays serving as an altar boy as a result. Although I never subscribed to the ideologies of the church, I learned a very specific kind of attention and reverence for visual order from the ornamental ritual of a mass. I didn't realize until much later, after years of working with photography, that this visual sensibility was innate from early on, probably because of the sheer number of hours spent passively staring at an altar space.
Growing up, my early interest in photography began as a way for me to experiment with forms of attention, reflection, and silence on my own terms. So much so, I once spent two weeks without speaking. Though as an already quiet and private person, this small rebellion went with hardly any notice or surprise to others. Photography became a learning tool that allowed me to develop a curious, reflective, and ultimately cerebral relationship with curiosity. I'm speaking generally, but the results of my photographic efforts always had a way of revealing a baseline of peculiar truths to the reality of the space around me, especially in light of growing up in a small suburban outskirt of Houston, where existence often felt peripheral. This way of working felt important to commit to on both a personal and academic level, so I spent much of high school and all of the college doing so through visual and literary studies.
After college, I took a job at Facebook to make ends meet and support my involvement in an artist-run collective. I worked for Facebook's Community Operations team where I deleted violating content and reviewed reported accounts for authenticity. Every day, I was given fractions of a second to determine whether or not a user's identity was "authentic" or "violating" based on oftentimes arbitrary policies. I mention this because my experience working there forced me to become hyper-aware of and compelled to study the problems of acceleration of online content. I began finding ways to counter this diffusion of attention through my art practice.
We'd love to hear more about your art. What do you do and why and what do you hope others will take away from your work?
All in all I engage aspects of writing, sound, sculpture, photography, performance, and installation practices in my work.
For the past few years, I've been using these modes of production (in addition to my problematic experience working for Facebook) to examine the condition of autobiography as a social medium in our contemporary cultural moment. The question of whether or not identity can be authentically determined, understood or transferred by the information it consumes and produces became central to the development of the work I brought to the graduate program at SAIC, Caverns of the No-Life.
Prior to applying to the program, shortly after my paternal grandfather's passing, I received a manuscript of poetry he had written in the early 60s (at the same age I was when I received them), alongside a few other documents with which I began to construct a past I knew little about. In addition to the poems, the folder included a photograph of him at 19, pictured at a seminary that he would drop out of shortly after the photo was taken, due to disagreements with the turn of Vatican II, as well as a mockup of a DIY civil rights magazine entitled "New Dimensions" he helped produce around the same time in New Orleans. He often contributed short essays, poems, and typography for the front covers.
I became interested in how this perceptive search for meaning in the seen and the unseen was voiced throughout his archives and manuscript of poetry (entitled A Season For All Things). The last poem of the manuscript, called Caverns of the No-Life, best evokes a deliberation between the way of nature versus the way of will (a recurring theme present throughout the collection) and became the framework for the project that followed. In addition to photographing found still lives within my existing, often private environment, I started constructing studio photographs in conversation with the poems… and, by extent, with a construct of my grandfather.
I also became interested in the non-physical relationship being built between writer and reader and between reading and photography, as well as the way this mediated experience served as both a psychological study of place and a supplementary mode of connection between two disparate lives. One of the photographs that came from this process, titled "The Space Between Neighbors", became a formative image and framework for thinking about the links and rifts between the self and the other.
Once I started developing the work at SAIC, I began recontextualizing the photographs as objects within a physical space for attempted communication. One that functions not only as a reference to a cavern, but also as a shifting reference to other spaces for memory, like a mental space, a memorial space, a domestic space, a literary space, and so forth. In addition to the original photographs and found objects, I also included some of the previously mentioned archives- a poem from the manuscript, family photos… at this stage, I still harbored some hesitancy toward focusing on the familial archive and began considering how to justify moving forward in this experimentation with the form of autobiography. Could or would a visitor in this space engage with such specific source materials?
This question led me to consider the rift between one individual's specific history and another's. A personal history that registers as monumental to oneself is not as easily transferable to that of a stranger, or even a friend of a friend. I honed in on the key phrase "monumental" and became interested in moving forward with the construction of the space as a monument to the experience of a self… autobiography itself… on a wider scale. Using materials that reflected the minimal aesthetic, labor, gravity, and occasional fragility of this form, white marble and black porcelain became negative space and precious objects continued to function as stand-ins for projection, magnification, and reflection of thought. Of quiet potential.
Questioning how quiet might be too quiet, I started introducing sourced and original text through research. I included books and writing as a silent speech act. In the installation, a book by Clarice Lispector rests on a mirror. Originally a frustrated, diaristic account of her day to day existence, titled Loud Object, she stripped the manuscript of all its specific, biographical details just before publishing… the reader is left with what became "Agua Viva" (translated from the Portuguese literally as "Living Water", "Fountain", or more colloquially, "Jellyfish"). It's a book without a backbone… a stream of unordered meditation on interior life. You can bend low to open the book and read "This is life seen by life… I write to you like someone learning."
I filled the rest of the room with this in mind. The space became a projection of or an invitation to an internal consciousness, referencing the shifting ways in which interior life is experienced. At the entrance (and exit) is the same sincere greeting that was among my grandfather's archives, with which I was invited into a past… next to a text that prompts a visitor to operate under the impression we are often acting based on memory, the desire to relate, contextualize or fill an empty space between knowing and not knowing…
Although the space references the digital aesthetically, it resists at the same time its own origins. Physical space is carved out of the digital and made into a fragile chamber of reflection on personal and collective identity and narrative. The objects here, or fragments of history, are isolated and vulnerable and the visitor is forced to take responsibility for their own physical relationship to them in their footsteps around the space, an effect heightened by the omnipresent mirrors. At the same time, they resist easy consumption and quick, hyperlinking association. They present a mystery, a puzzle of identity which must be worked out over a longer period of reflection. The bench and the numerous books laid out in the space invite an experience of slow time, and present a possibility for a more interior experience, construction of identity through narrative. This space clearly does not pose grand solutions to the problems it raises, but simply creates a space of collective healing, a space in which fragmented narratives and streams of information can be recognized for what they are, and the process of an organization can be given the time and space it needs to effect change.
As a result, Caverns of the No-Life serves as a philosophical inquiry to this increasingly virtual phenomenon and investigates the promotion, degradation, and fragmentation of the autobiographical self. Ultimately, the cavern functions as a monumental space in which exploratory and critical forms of life writing can be mined and curated.
In my latest projects, I've been mostly concerned with confronting the space between corporal and corporate bodies which, like most of my work in the last few years, has been in response to the growing anxieties of the hyper-accelerated and ostensibly transparent information economy. In our hyper-networked and information-saturated lives, we are relentlessly encouraged, even conditioned, to reveal, share and promote ourselves. The pressure to be public comes not just from our peers, but from vast and pervasive technology companies that want to profit from patterns in our behavior.
Every effort that's followed Caverns of the No-Life has been one that questions complicity with this arrangement by engaging with acts of slow time, attention, and privacy. As of 2018, I've begun operating under the protection of the pseudo-corporate entity Worldwide Waiting, Inc., which reaches to the public like someone learning. Collapsing corporal and corporate identity has allowed me to embody the space between the two and to work through the contradictions that arise in the pleasures and pains of interdependency between the self and technology.
At the center of the operation is a library in flux that's used to produce works that are concerned with developing methods of coping with information overload, questioning systems of knowledge production, providing alternative access to knowledge, and regaining control of oneself. 
Other projects I've undertaken as WWW, Inc. include a collaborative book project, called New Work: Unprofitable Actions and Tender Labor in the Age of the Pocket. Like a parody of 1960s techno-futurist bomb shelter brochures, this series of 18 instructional pamphlets outlines performative and introspective prompts to direct attention to the invisible labor involved in and profit driven nature of evolving technologies, in addition to the automatization of modern sociability.
I've also developed a phone menu system to represent WWW, Inc. The system is an interactive theater of waiting, an immaterial void devoid of reproducible images, wherein the caller is confronted with a series of listening options voiced by an artificial, disaffected "American" woman.
Lastly, I'm working on an ongoing series of Loud Objects, which exist as either porcelain or concrete forms. Based on one or more writers of literary, philosophical, and scientific works from the Worldwide Waiting library, the engraved text pieces are silent, polyvocal speech acts which aim to share the insights, questions, and existential anxieties of the individual. While in oblique conversations with the roles of the protest sign and the public monument, they are cast however out of any definitive context in the sheer ambiguity of the privately monumental. These monuments to an unnamed past, present or future crisis speak to a collective and perennial sense of anxiety and ultimately question whether the universal recurrence of the catastrophic can be memorialized.
There are a lot of big, complicated, and somewhat insurmountable questions in all of these things (that are by no means resolved by the production of an artwork), but as we continue to see many of these issues unfold in both the media and in our real, lived experiences I find myself continually motivated to work through them as responsibly and carefully as possible. Now that I've finished grad school and have been experiencing a transition away from the time and space afforded to me there, I find that reading and writing have become the most valuable tools to do that work right now.
Artists face many challenges, but what do you feel is the most pressing among them?
The transitional world of aspiring artists is crowded, messy, and generally ignored, since it's much easier to take art seriously once someone else has validated it. Yet in many ways, it is more interesting than the art world itself. The first question that occupies artists is what art to make. This seems basic, but many artists struggle with it perpetually. Thanks to the internet, the sheer scope of media (& mediums) available today, and the knowledge that there is a potential audience for pretty much anything, is as terrifying as it is liberating. I think that knowing how to navigate and access the deluge of information available to us both critically and productively is key. This can be said for anyone engaging with media, but maybe especially for those who are active producers and contributors of content. I'm still learning myself, but I think a good start, at least for any artist, is to narrow down what is essential about the work and finding a way to hone in on that, as well as to recognize, study, and engage the trustworthy sources contributing value to the conversation of that thing. For me, as it is with many contemporary artists, this happens to be a constellation of things (though always revolving around communication), so I've placed my focus on developing an interdisciplinary practice that will most successfully allow this core interest to open up in necessary ways.
With all of that said, the underlying factors for any of this to happen for an artist are first and foremost time and resources. Time and access, in many senses of the words, are forms of privilege. I feel lucky and privileged to have been part of SAIC's graduate program because it afforded me both. Though now that I've graduated and those resources have come to an end, managing a balance between bringing in a sustainable income and continuing to make work on the same scale is nearly impossible, as it is for many. It's important to continue connecting to the communities, grants, residencies, and organizations that are out there waiting to support you. It's sometimes difficult to remember this when you feel boxed in by your challenges, but support is out there.
Do you have any events or exhibitions coming up? Where would one go to see more of your work? How can people support you and your artwork?
Information on my past and present work, installations, shows, and research can be found at www.brittanylaurent.com. Copies of my latest project (in collaboration with Caroline Wood and Joshua Wilkerson) is available for purchase through my and Caroline Wood's website (carolineruthwood.com) upon request.
Contact Info: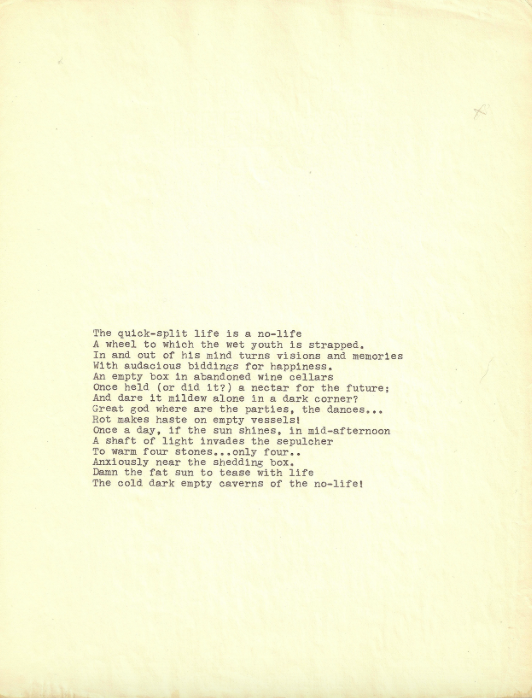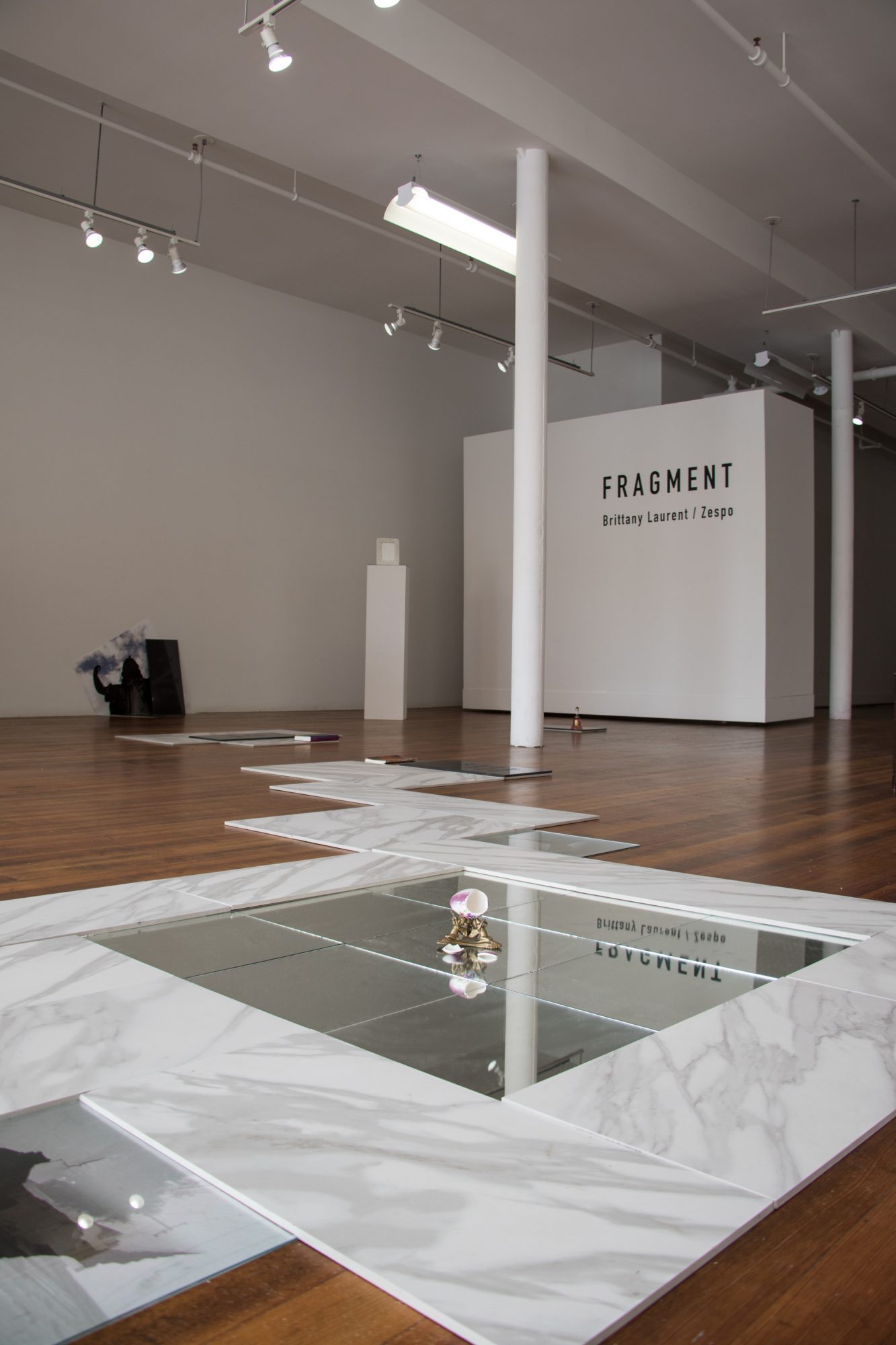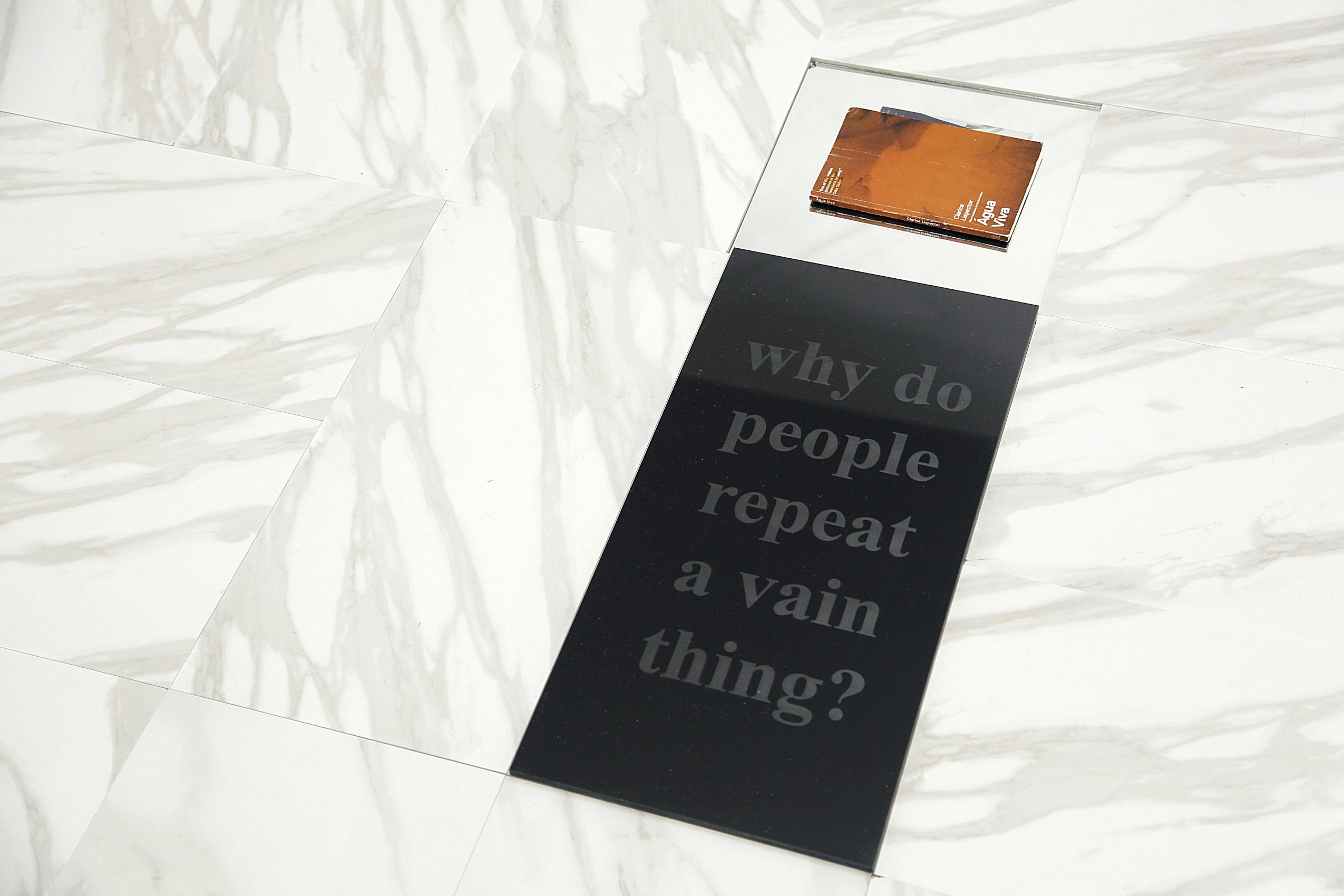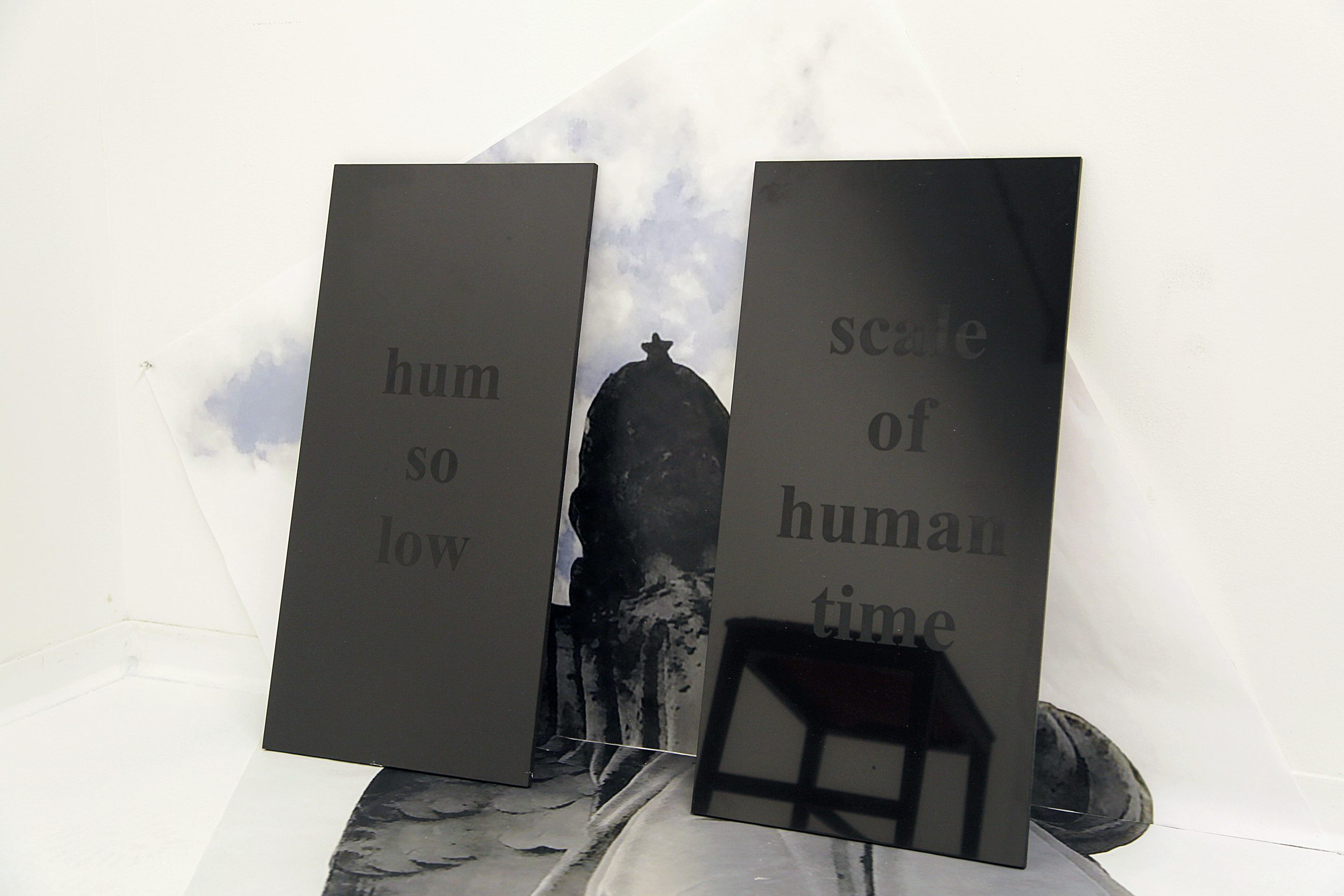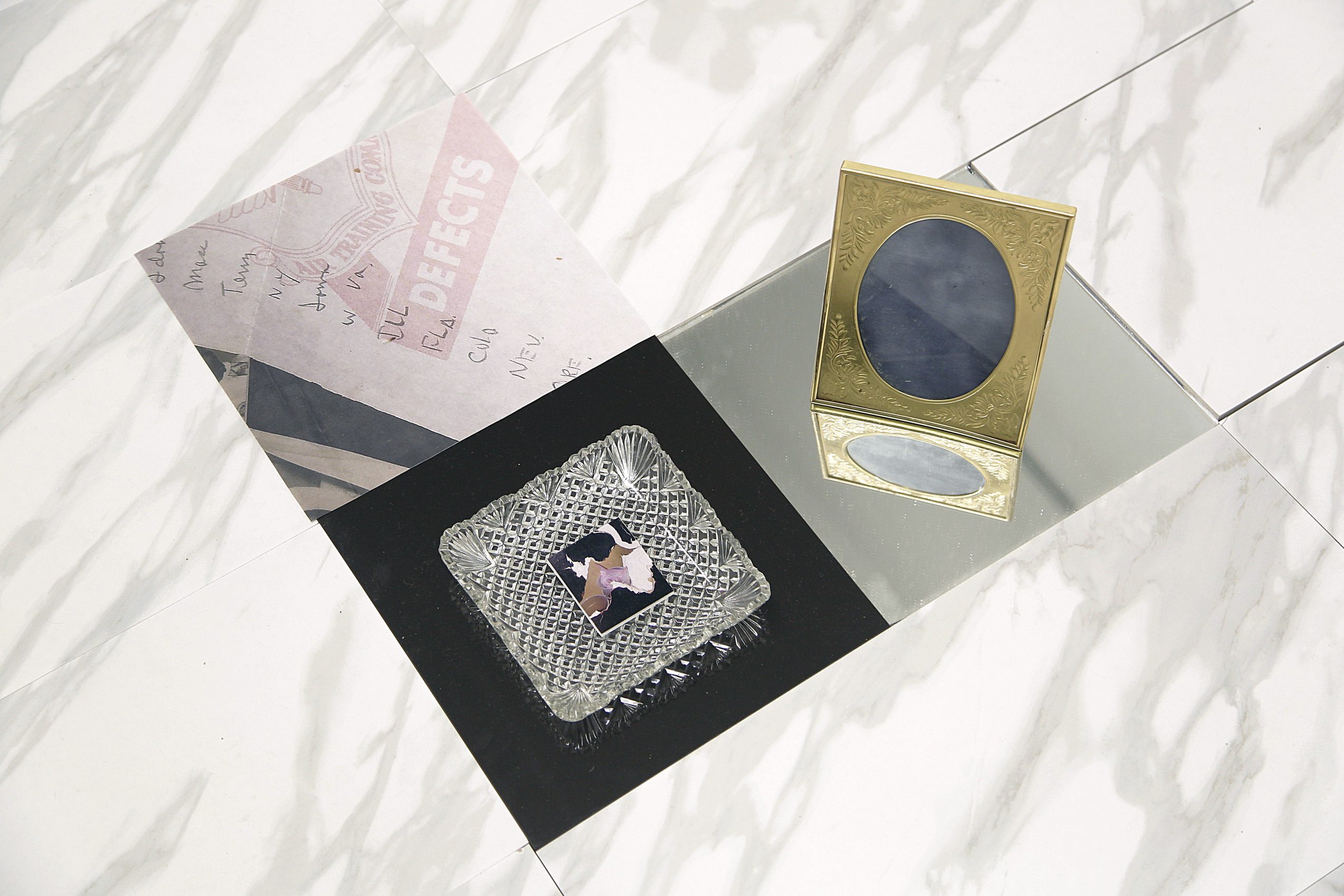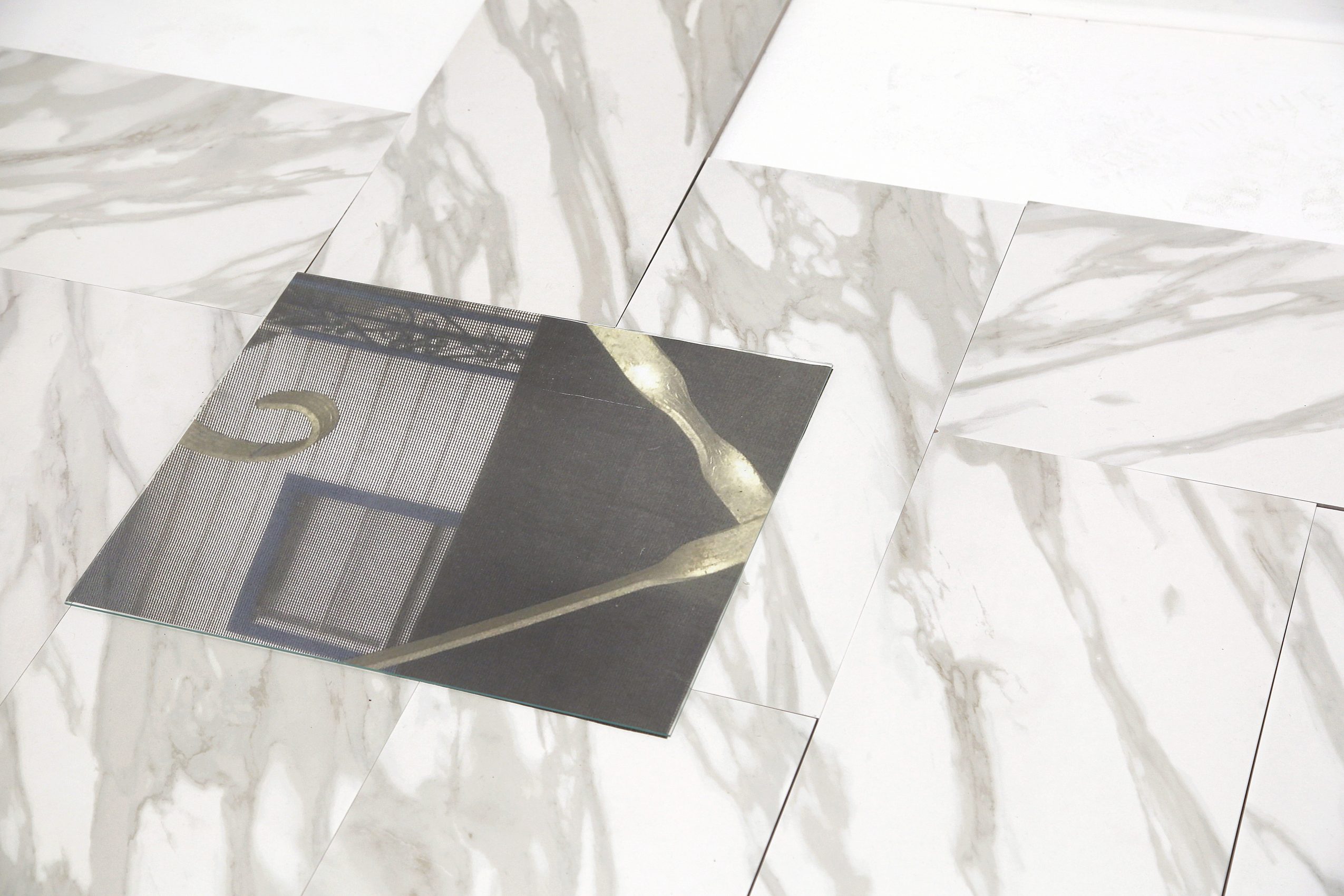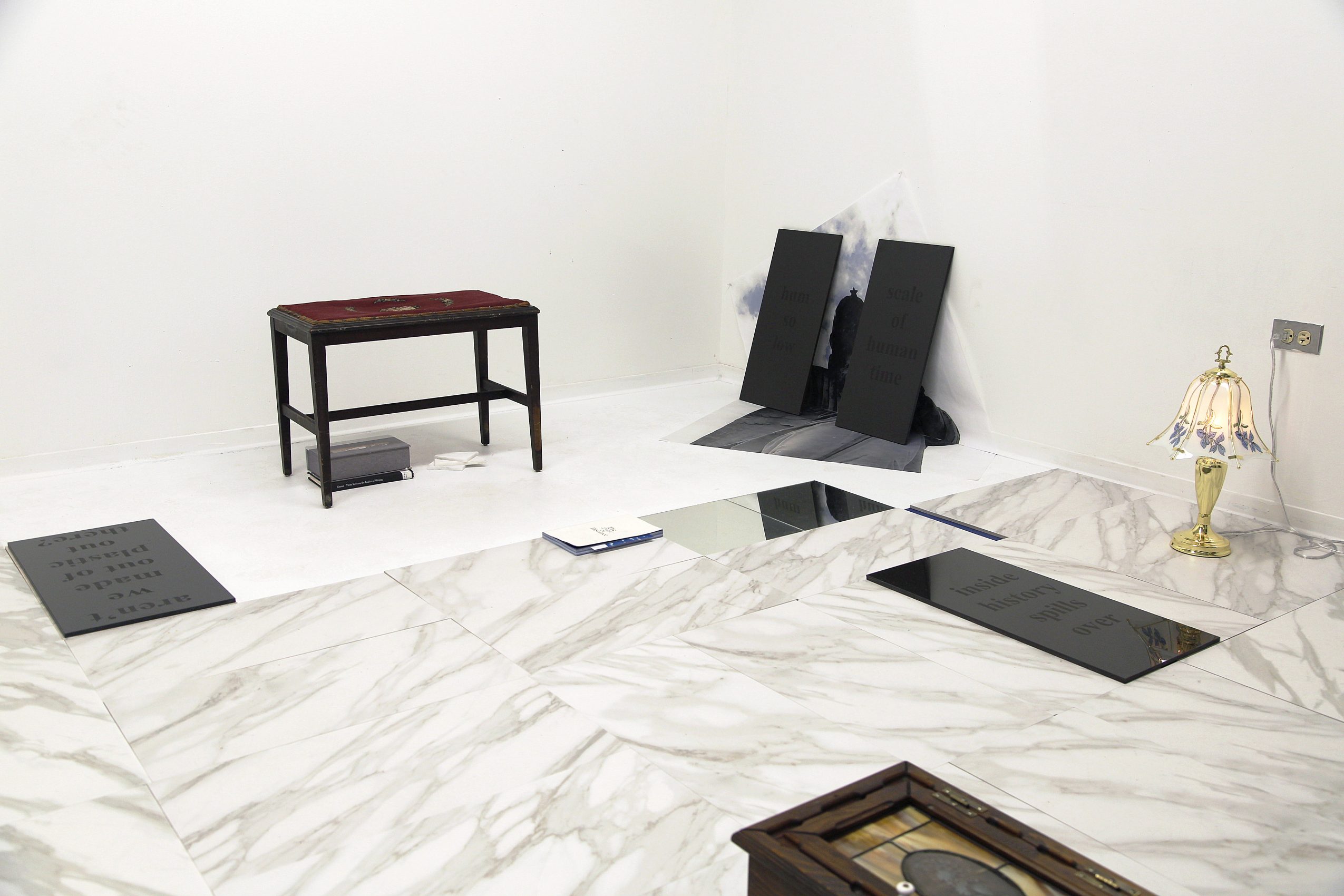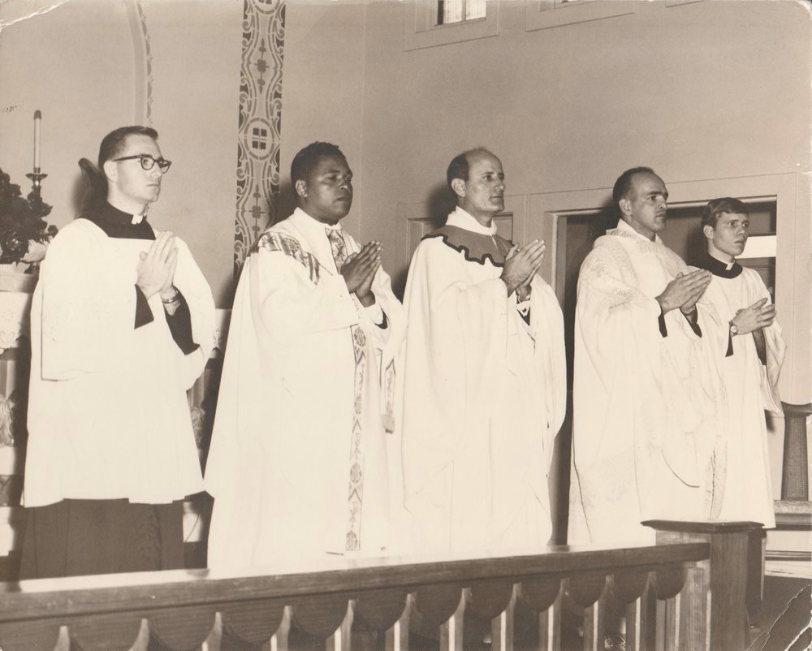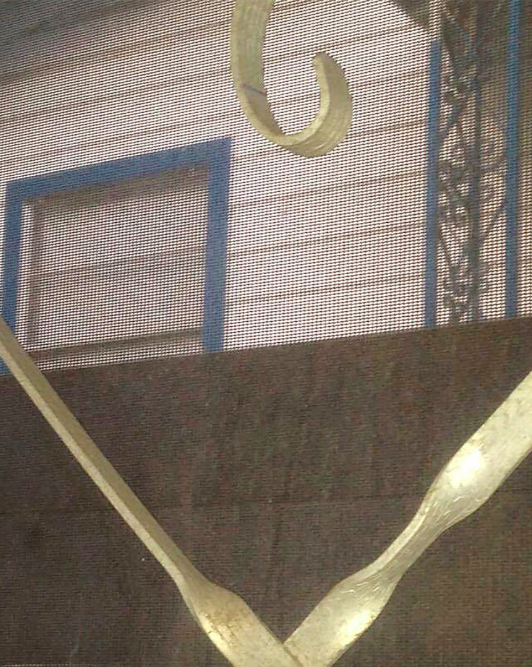 Image Credit:
Denison Art Space installation shot (vertical image showing "Fragment" wall text) was taken by Jonathan Vega
Getting in touch: VoyageChicago is built on recommendations from the community; it's how we uncover hidden gems, so if you know someone who deserves recognition please let us know here.