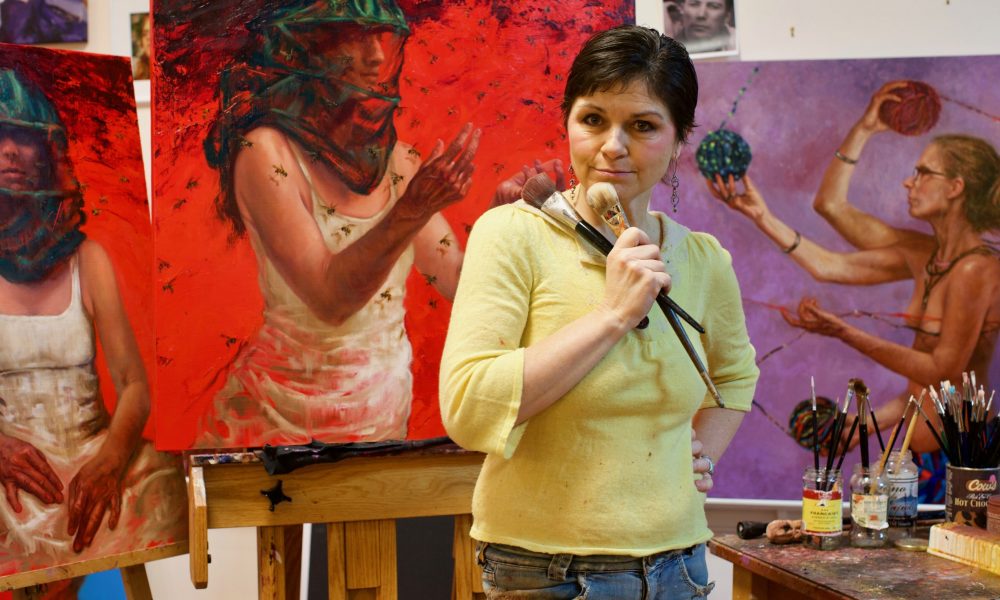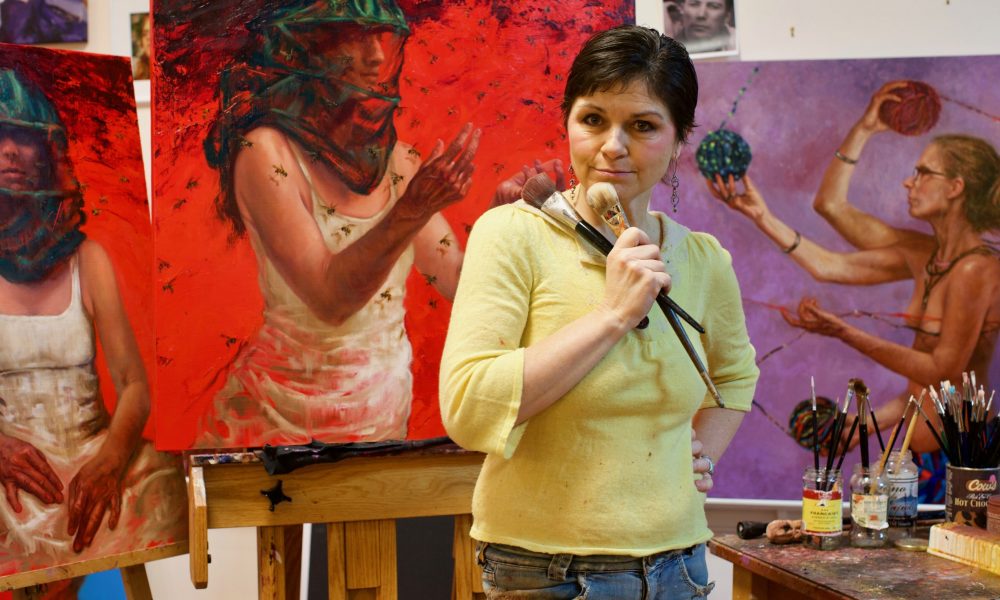 Today we'd like to introduce you to Judy Takács.
Judy, please kick things off for us by telling us about yourself and your journey so far.
Back in the 1980s, when I began my college education in Cleveland, Ohio, realistic art instruction was a rare thing. At the Cleveland Institute of Art, if you wanted to continue to learn to draw and paint the figure realistically beyond the foundation courses, you went into the illustration department… which is exactly what I did.
I also made a commitment to continue taking portrait painting and life drawing classes for the full five years of my BFA program. My portrait teacher, José Cintron was the one to introduce me to so many of the portrait artists I continue to be inspired by today… Velasquez, Sargent, Cecilia Beaux, Mary Cassatt, Burton Silverman, Raymond Everett Kinstler, David Lefell, Lucien Freud, Alice Neel… he spotlighted a new one each week we met to paint a portrait from life. At the time, I didn't realize how uncommon this was, and how these portrait artists were not part of the mainstream of contemporary art.
After graduation, I was able to land a job as a graphic designer, and moved to Boston with my boyfriend (who became my husband) and tried to illustrate as much as I could in a graphic design position. I spent a lot of time drawing flow charts and setting type for the small graphics department of a gigantic public accounting firm. I did do a significant amount of design and drawing though too. Especially with the introduction of slide-making software… remember slides?
After six years, my husband's training took us to North Carolina, where I opened up shop as a graphic designer/illustrator/art director and sometimes writer. I was basically one-stop shopping for many companies in the area and was quite busy and successful after a short month or two making cold calls and going to countless portfolio showing interviews… this was all before the internet, so calling was what you did, and stopping by with your "book" was how you got design work… and it was print design only.
Then came the baby… the first one.
I continued my design business, but the drawing and painting "on the side" fell by the wayside. And the business hours were severely cut back too. Before baby, I could pull all-nighters and meet impossible deadlines. With a baby, that just wasn't going to happen.
Then, came two more babies and two more moves.
We finally settled back in Cleveland, Ohio and I was a full-time mom to three under five for about eight years or so… but, once we were back in Ohio, I started up life drawing classes again to keep my skills up.
Once the youngest headed to kindergarten though, I knew it was time to pursue my longtime love… painting…and painting people. So, with the support of an awesome husband, we built a house with a studio in it, and I officially started painting full time in January 2009, when I christened my new studio.
At this point, I began to find ways to paint people… new people, old people, unknown people, beloved people…whoever would sit for me. And, I'd like to say the rest is history… but it was only the beginning and I'm hoping that I'll be painting people until the day they have to claw the paintbrush out of my cold dead hand!
Can you give our readers some background on your art?
People… I just love to paint people. There's so much beauty in a truthfully depicted human being, and I want to capture it all. I love to explore and luxuriate in the folds, wrinkles, flesh, texture, character and am always seeking that profound and elusive brush stroke that will capture a fleeting gesture or an eternal truth. To me when it looks like paint and it looks like life, that's the absolute essence of portraiture… and to me, all my works of figurative realism are essentially portraits. Even when I'm using a human to express a concept, I paint that specific human… not a general expression of them.
Because painting people is my goal and passion, I stage long-term projects which give me an opportunity to paint… and meet… different people who all have a story. I've spent a year painting a portrait a week at our local senior center, and at an assisted living facility for retired nuns. The seniors I painted loved it and gathered around to watch me each week when I came. I was an enrichment activity!
The long-term project I'm best known for is, "Chicks with Balls: Judy Takács paints unsung female heroes."
This is a portrait series of ordinary women of courage and persistence… who posed for me, topless and holding balls to symbolize their strengths and struggles. The ball metaphors were plentiful… keeping many balls in the air, not dropping the ball, taking the ball and running with it.
Why topless? Well, as a painter of people, for me, painting the human form… is WAY more fun than painting clothes. It also brings an element of fun to a project about women dealing with some very serious issues: cancer, divorce, illness, death and many that I cannot mention out of respect for their privacy. And the fact that it's topless but covered encourages ordinary women to volunteer to pose because it's not full on nude either. It takes balls to pose… and some have been okay with just plain old being topless too. Many have found it empowering actually.
And the title… Chicks with Balls… is so memorable, even if it gets censored sometimes!
Artists rarely, if ever pursue art for the money. Nonetheless, we all have bills and responsibilities and many aspiring artists are discouraged from pursuing art due to financial reasons. Any advice or thoughts you'd like to share with prospective artists?
Multiple streams of income is a buzzword in the art world now. Between teaching, selling, prize money, and frugality, many artists can make that work.
For me though, I needed a day job… and then a commitment to spend certain golden hours of your free-time on art… not on other things.
That was fine until the kids came… kids that I desperately wanted.
For me, the concept that you can have all your dreams come true, but maybe not all at the same time is my mantra. The way my life worked out, I put my dreams in order and did what made sense at the right time. Now, however, in my 50s, I'm hoping for another 30-40 years or so of full-time painting professionally.
Plus, at this point in time, the art world is much more welcoming to figurative art than it has been for the past 150 years. So, my goal of marching forward as a realistic figurative artist… with some level of success… seems more achievable than it ever has in my lifetime. It's also a constant work in pr ogress and one where I enjoy the process because I will never be "done"… at least until they have to claw the paintbrush out of my cold dead hand! 🙂
What's the best way for someone to check out your work and provide support?
Right now, and through the first of the year, I will have some of my alla prima works in two Small Works shows. I currently have three works at the Abend Gallery Holiday Miniatures Show in Denver, Colorado, and four works in New York City as part of  The Salmagundi Art Club's Annual Thumbox show.
I have a couple of paintings available on 
artsy.net
 through a couple Poets/Artists shows at the Zhou B Gallery in Chicago… look up my name, Judy Takács.
Coming up in January, my painting,  Titkos Testvér (The secret aunt who was sent away) will be showing at the 122nd Catharine Lorillard Wolfe Juried Art Exhibition at the National Arts Club in NYC. 
I blog about this very special family portrait
 of my father's secret sister, who passed away at a young age under mysterious circumstances; its a fascinating and sad story.
All my Chicks with Balls paintings have stories behind them, so do the paintings I worked on in the aftermath of the death of both my elderly parents and I've started to blog about my re-imagined mythology series as well!
In September, my painting, Ephemera Collector was featured in the September issue of Artists Magazine as the Grand Prize Winner in the All Media Competition.
Ephemera Collector was also awarded Best in Show at the 73rd Ohio Annual at the Zanesville Museum of Art and…
I'm beyond excited to announce that in February 2020, I will be having a solo show at the Zanesville Museum of Art. Included will be pieces from my Chicks with Balls collection along with my the Re-imagined Goddesses series on my easel right now!
Contact Info: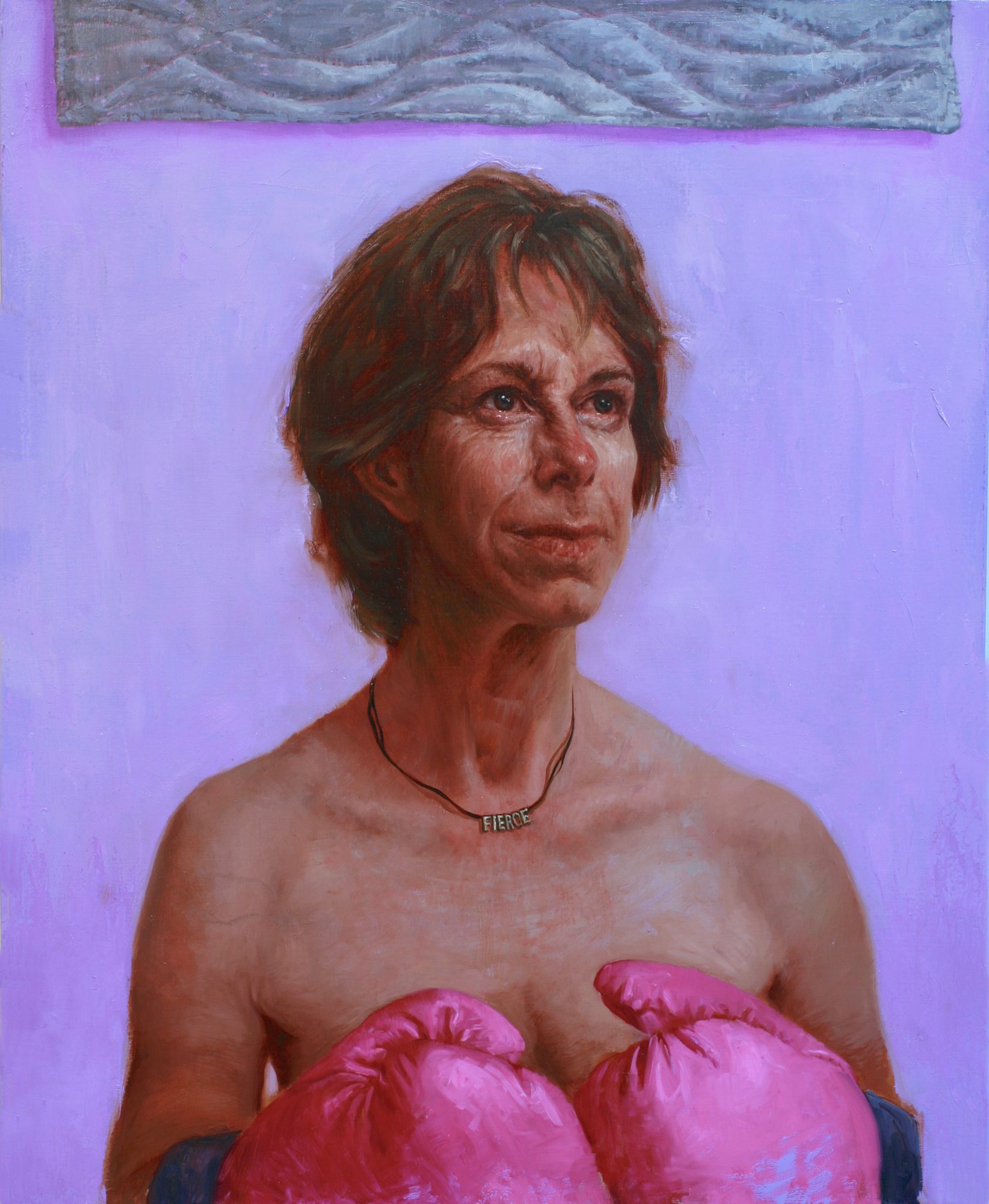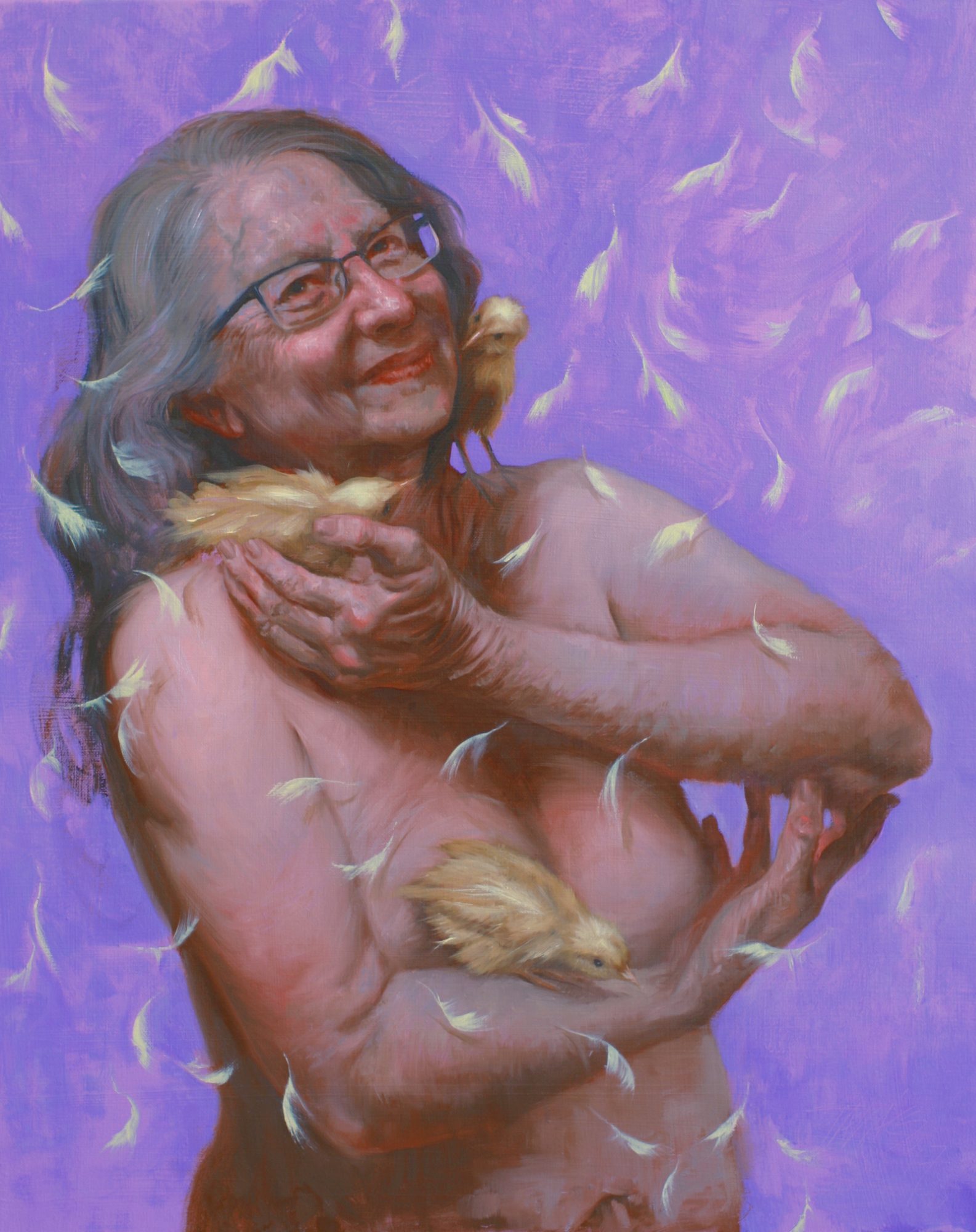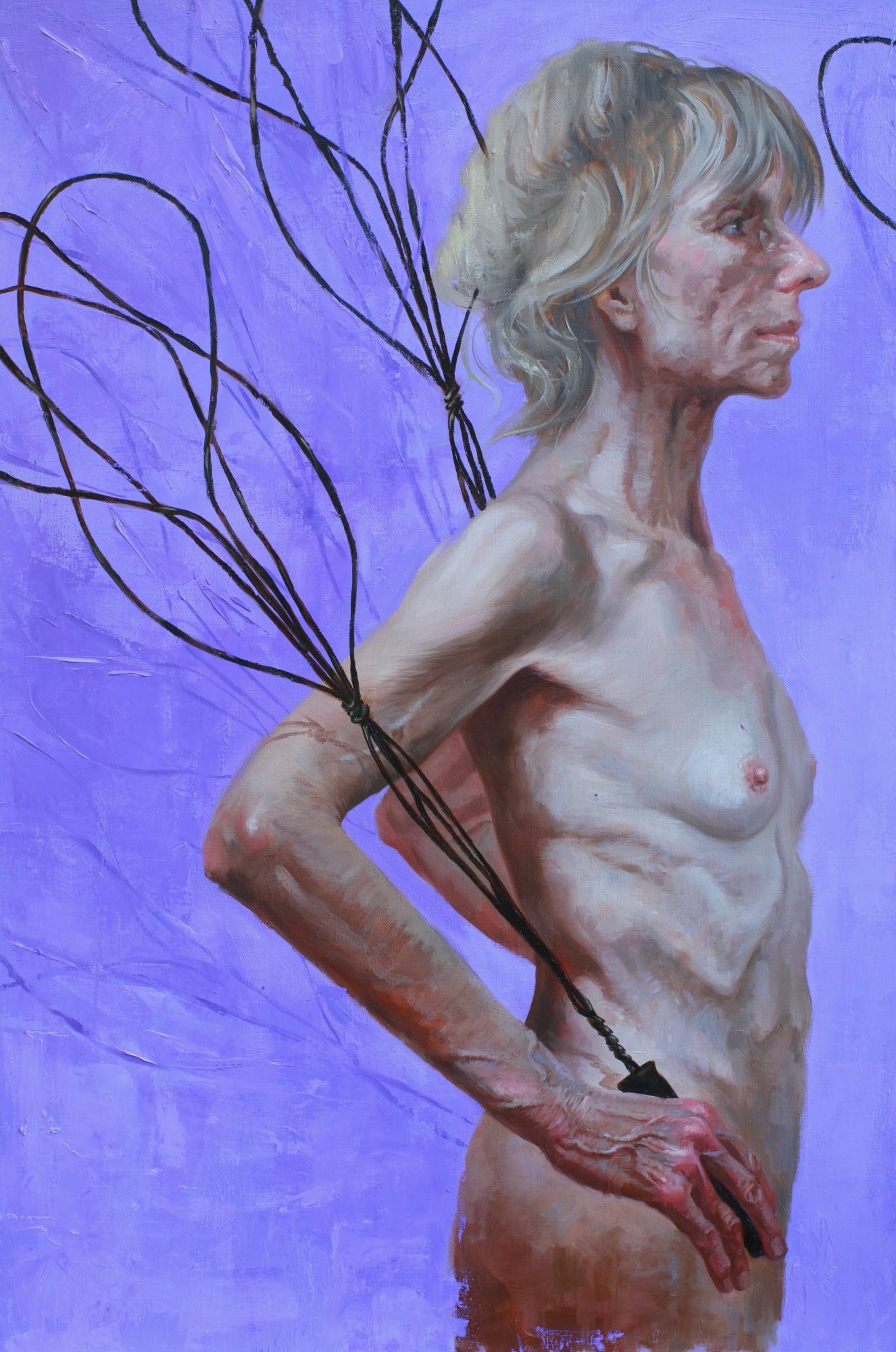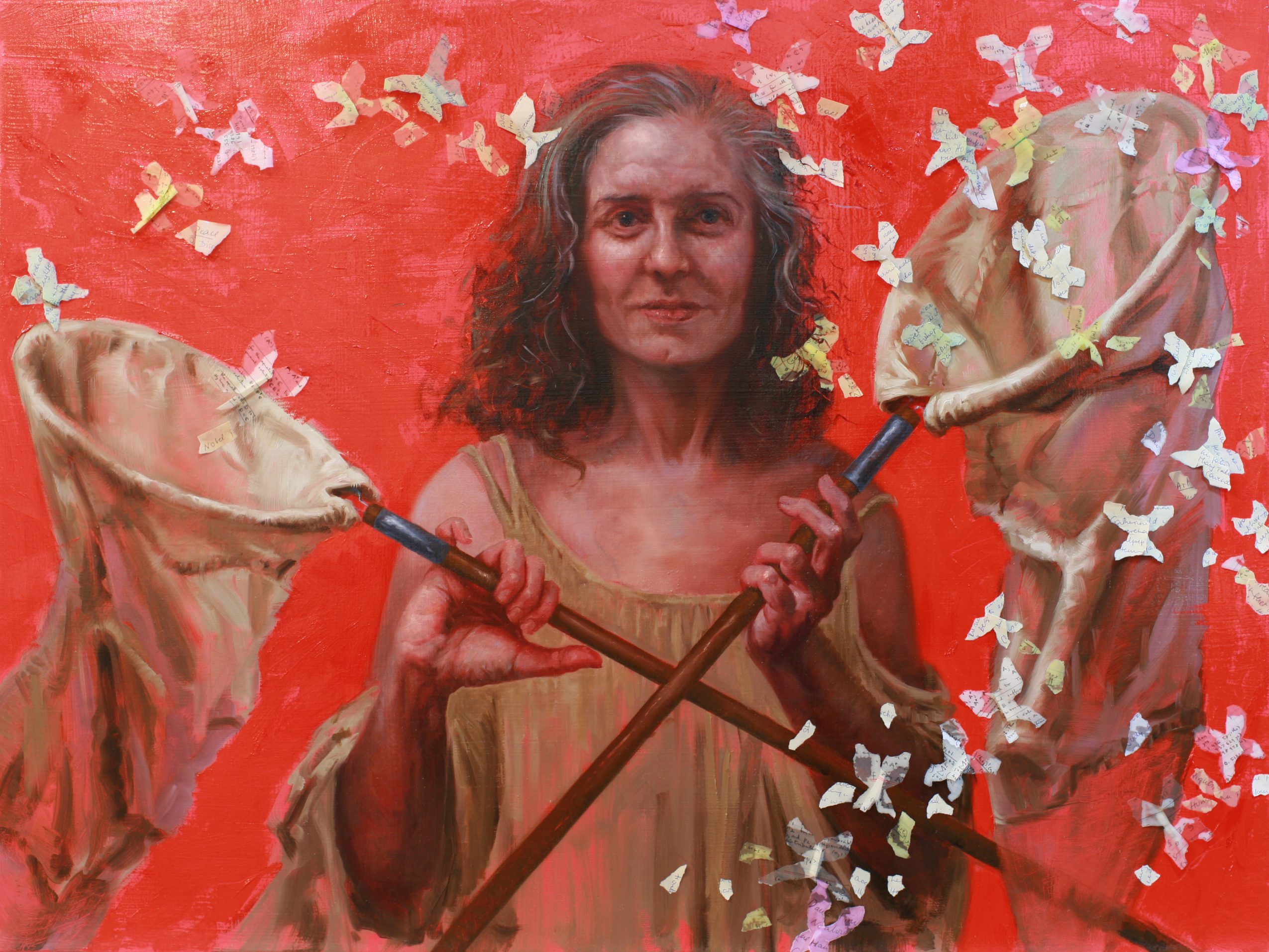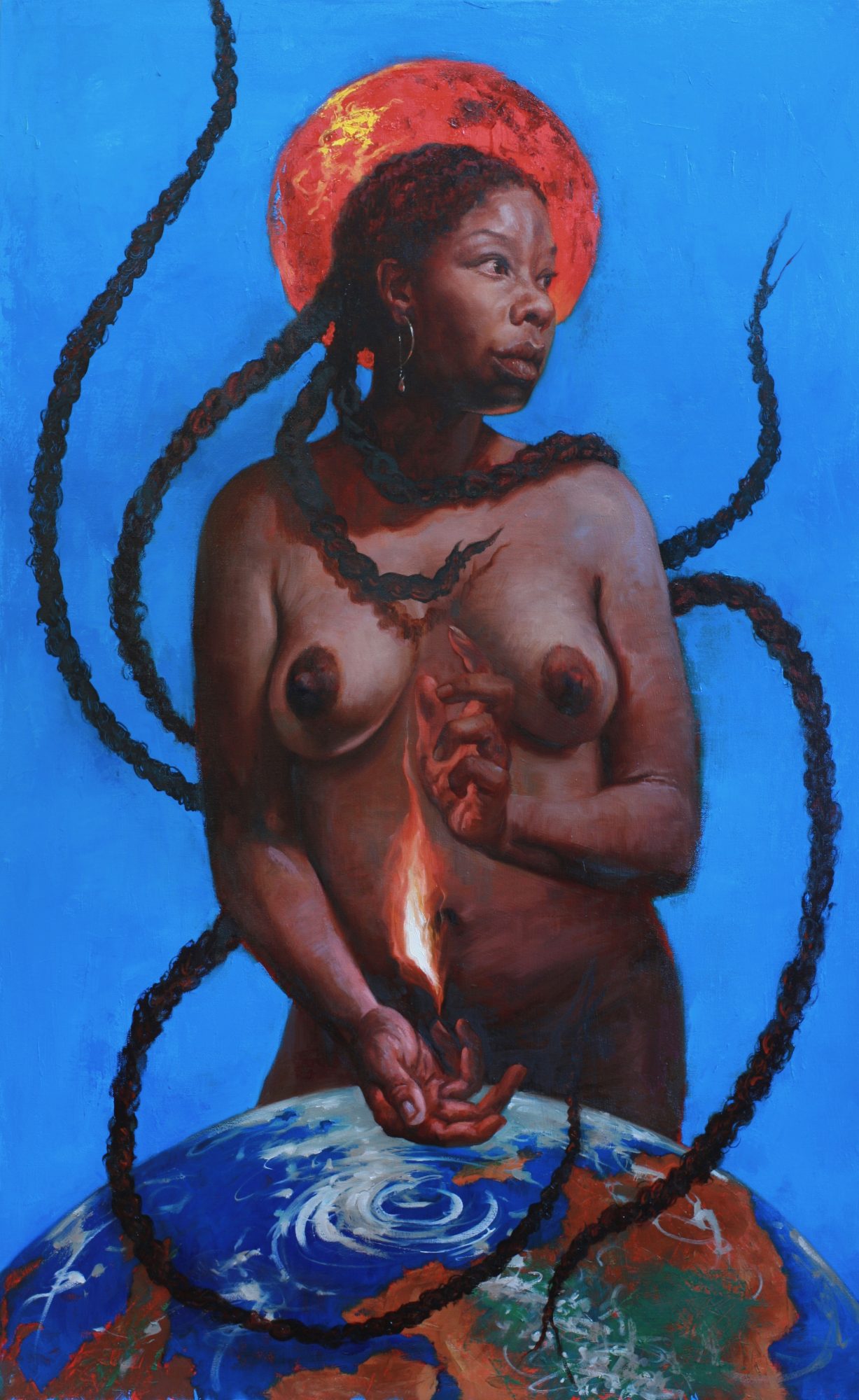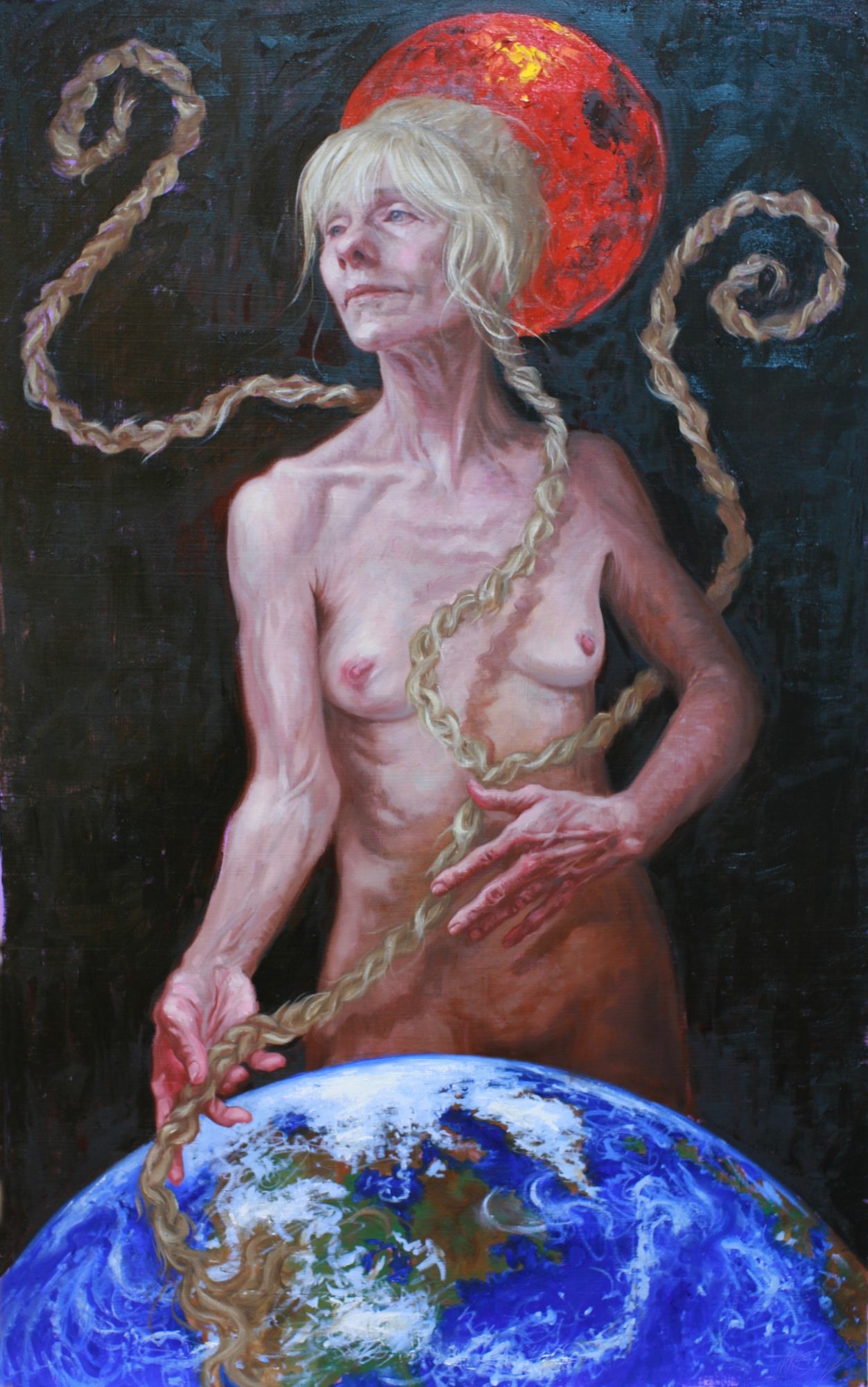 Image Credit:
Judy Takács
Getting in touch: VoyageChicago is built on recommendations from the community; it's how we uncover hidden gems, so if you know someone who deserves recognition please let us know here.