Today we'd like to introduce you to Edra Soto.
Edra, please kick things off for us by telling us about yourself and your journey so far.
My upbringing in Puerto Rico has set the tone for the way I think about my personal and geographical relationships. Life in the Caribbean is quite contrasting from the life and career I have forged for myself in the United States. I think about the person I was, growing up as a middle-class Puerto Rican with parents that work as hard as possible to give their children what they needed. I think about the mainstream influences that inform my artistic practice and make my culture unique and strange. I think about the generational, technological, political and environmental changes that I have lived through and have impacted my life as an artist, as a woman and a citizen. I currently work as an artist, an educator, an independent curator and run THE FRANKLIN, a project space in the backyard of my home with my husband Dan Sullivan. I also travel more than I want to, for work or to see my family in Puerto Rico. Not a lot of time for pleasure, but I like to have fun. My latest life motto; Work harder and party hard. 
Can you give our readers some background on your art?
My work is motivated by constructed social hierarchies, culture-historic archaeology and vernacular languages, which I situate in engaging and contemplative contexts. I aim to challenge the boundaries between audience, artist and the work itself, prompting viewers to reconsider the nature of urban space, cross-cultural dynamics, the legacy of colonialism, and personal responsibility. My upbringing and relationships with communities in Puerto Rico and the US inform my artistic practice. Often manifested in representational form, my work walks the line between visual arts, social practice, immersive installations, and architectural interventions.
Do you think conditions are generally improving for artists? What more can cities and communities do to improve conditions for artists?
I think there are more opportunities for artists to become visible without commercial affiliations or institutional training. Artists that self-initiate have better chances to stay in the public eye than artists that don't self-promote.
Social media like has become the place to find artists and opportunities. It is fast, accessible and easy to navigate. Through the internet we have more access than ever. Savvy and imaginative artists have a fertile ground of professional development opportunities available if they know can discern where their work fits best.
Chicago, the city I have made my home for the past two decades, I consider is most of the time aware of their  artistic population. Particular opportunities that has impacted many artists careers in Chicago are, for example, The Year of Public Art, an initiative of the City of Chicago has extended to various years and is supporting large-scale projects made by local artists. The Illinois Arts Council Agency recently reinstated their grant's program. There's a lot of cultural activity in the city and funding supporting the arts. Is never enough but is happening and many artists are benefiting from it. One thing that I feel strong about and sometimes find it hard to share is that that sometimes I see a lack of vision in high profile non-profits and grant organizations. It is important for a city to recognize their artists.
As a mid career, I recognize my artists peers that  like me, have build recognition inside and outside of Chicago, who are thought of with assumptions that they don't need more support or recognition. One thing that I can testify as a working artist, is that it becomes harder and more expensive to produce ambitious projects as your career grows.
Sometimes organizations try to be noble by spreading the wealth. Sometimes the agenda is elitist, tide to commercial market value. Keeping things open is important. Keeping things open with a sense of awareness is even more important. Then gesture of giving an artist great sums of money should be considered an investment for a city.
What's the best way for someone to check out your work and provide support?
THE FRANKLIN will be opening on Sunday, February 10 from 2-4pm with a group exhibition titled "These Are the Days of Our Lives". More info at 
http://thefranklinoutdoor.tumblr.com
.
Last year I was commissioned to create site-responsive work for a series of display cases at the Fashion Outlets of Chicago. I am presenting work from my ongoing series titled Open 24 Hours. Other artists presenting work at this fantastic venue are local artist and designer Chad Kouri and nationally celebrated artist Derrick Adams. My participation was curated by Johanna Projects and will be on view till January 30th.
On 2019, my work will be presented at the Chicago Cultural Center as part of the exhibition Forgotten Forms, that opens on Saturday, February 2 from 1:00pm to 3:00pm. Forgotten Forms is a collaborative exhibition between the Chicago Cultural Alliance, the National Museum of Puerto Rican Arts & Culture and the Ukrainian Institute of Modern Art. Other venues presenting my work are: Cleve Carney Gallery of the College of DuPage, Museo de Puerto Rico, University of Chicago's Smart Museum, The Arts of Life and Heaven Gallery amongst other exhibitions, public art commissions, residencies and curatorial projects. You can find more info about my projects at https://edrasoto.com
Contact Info: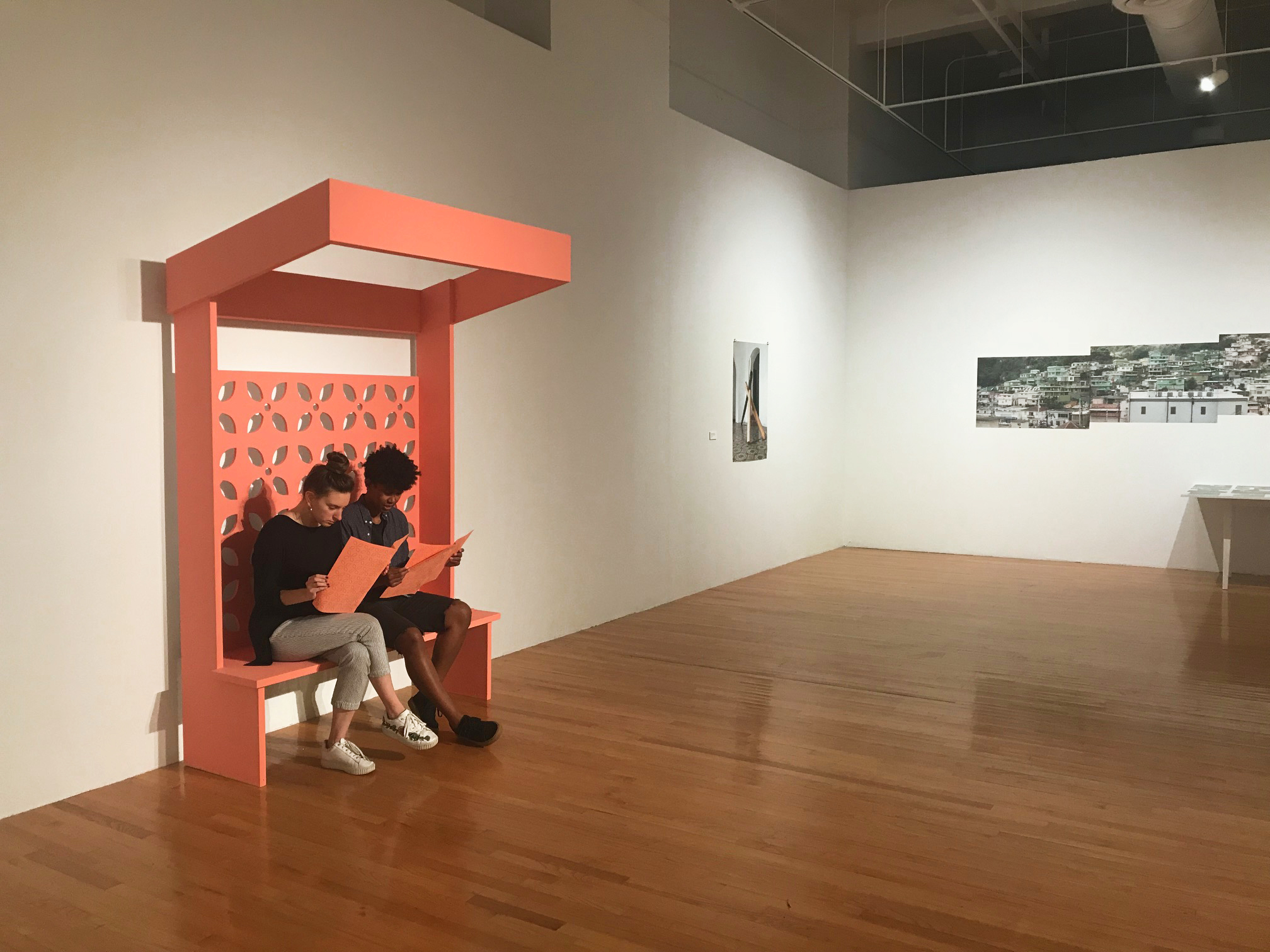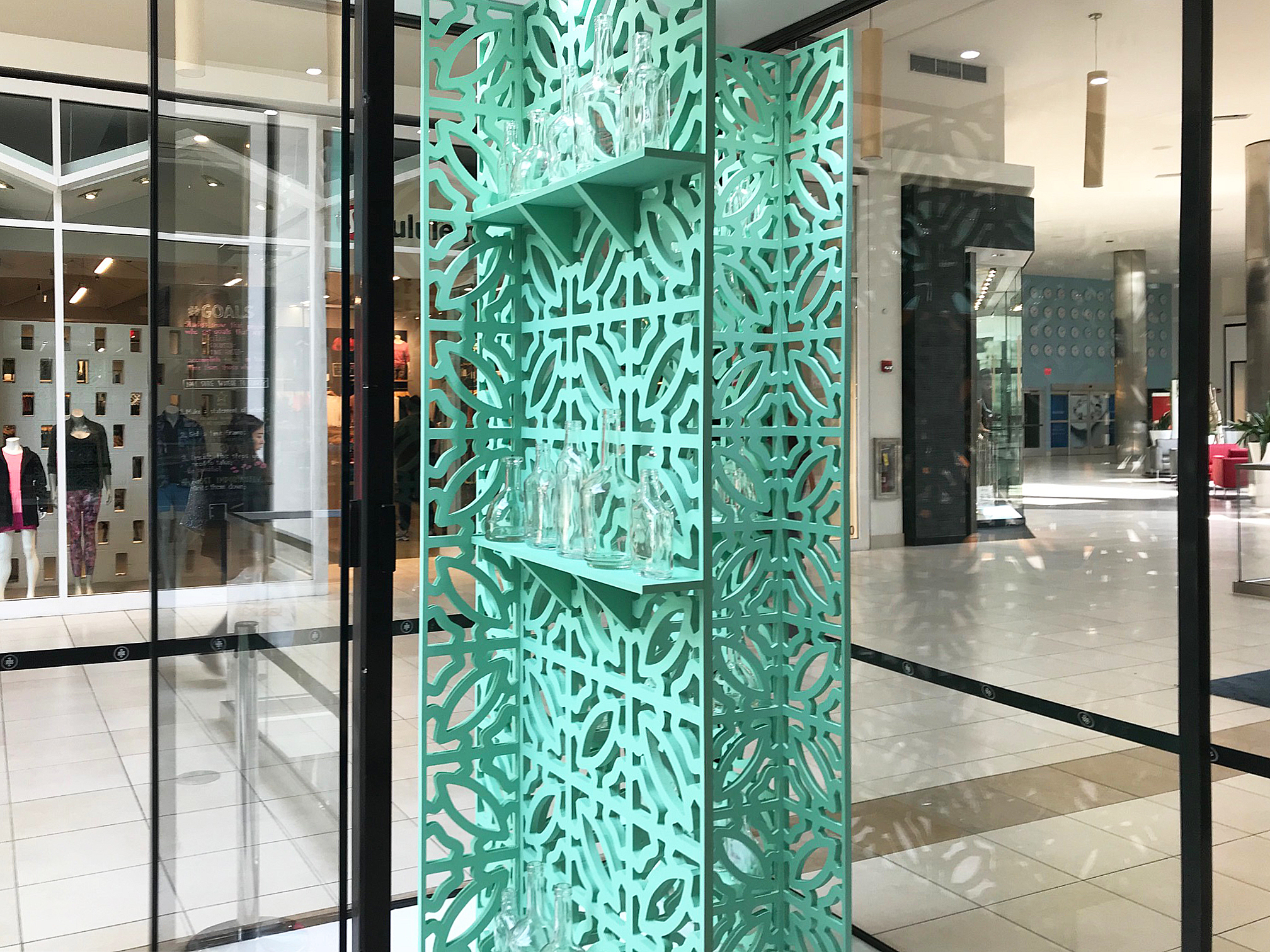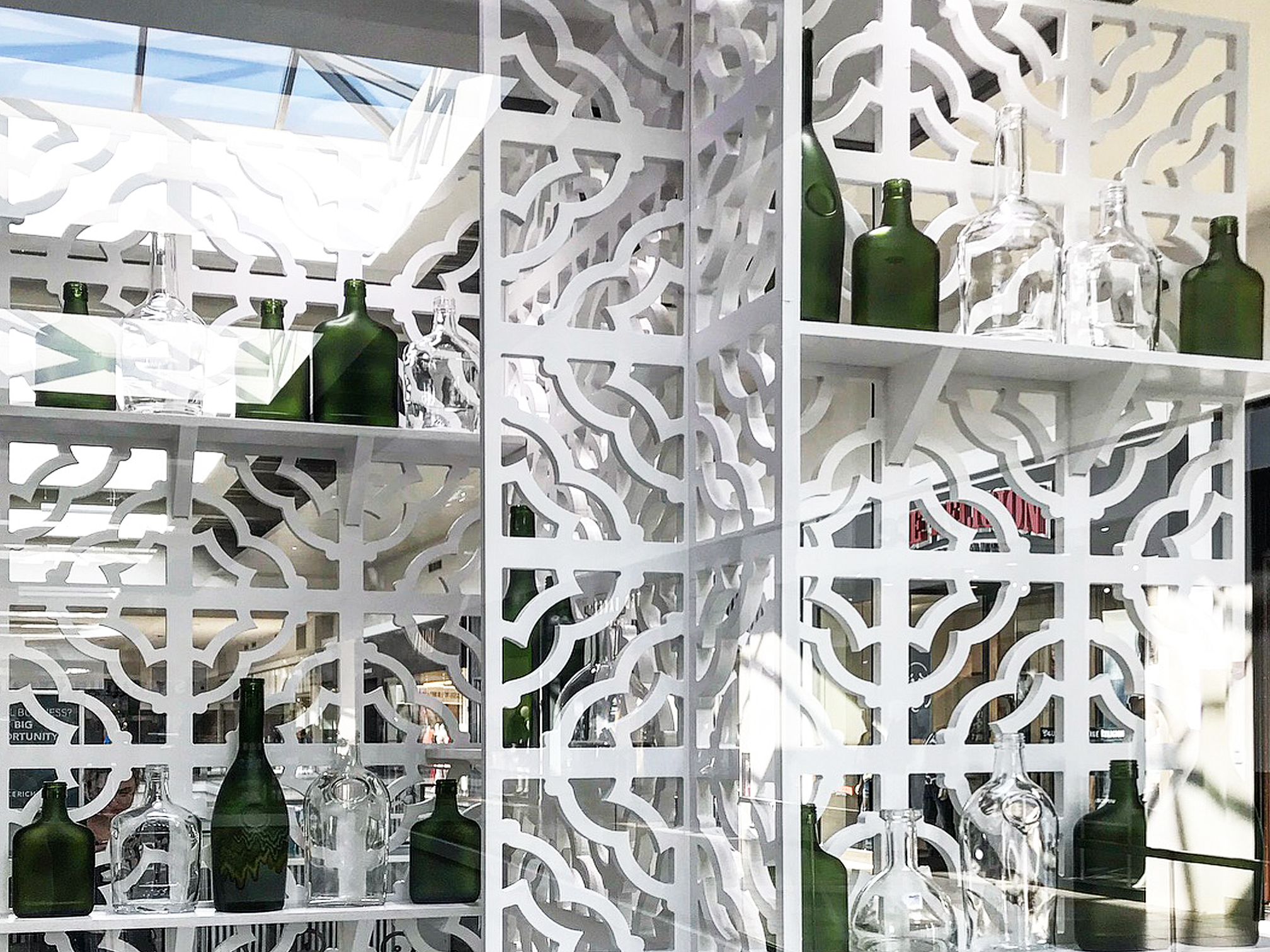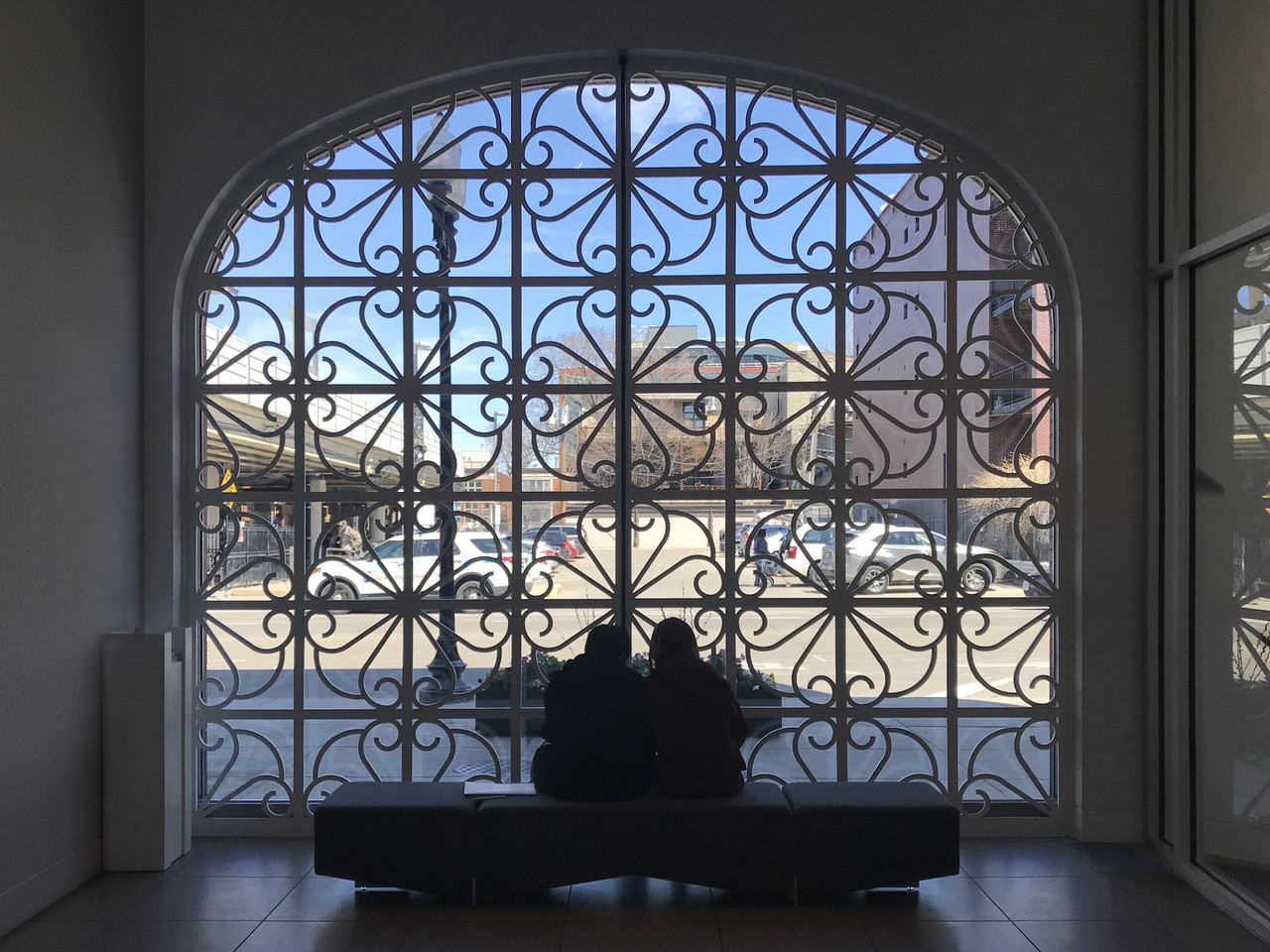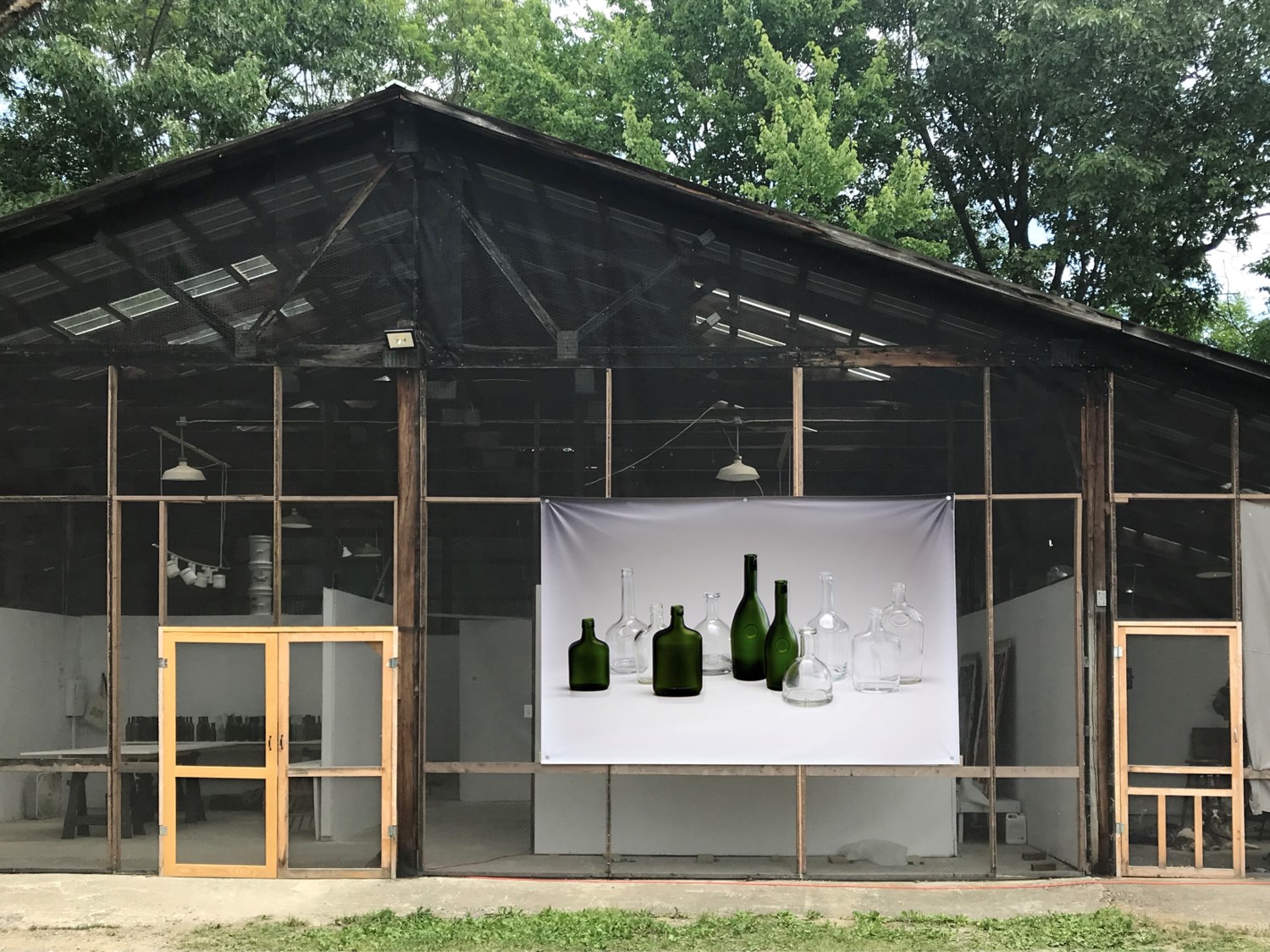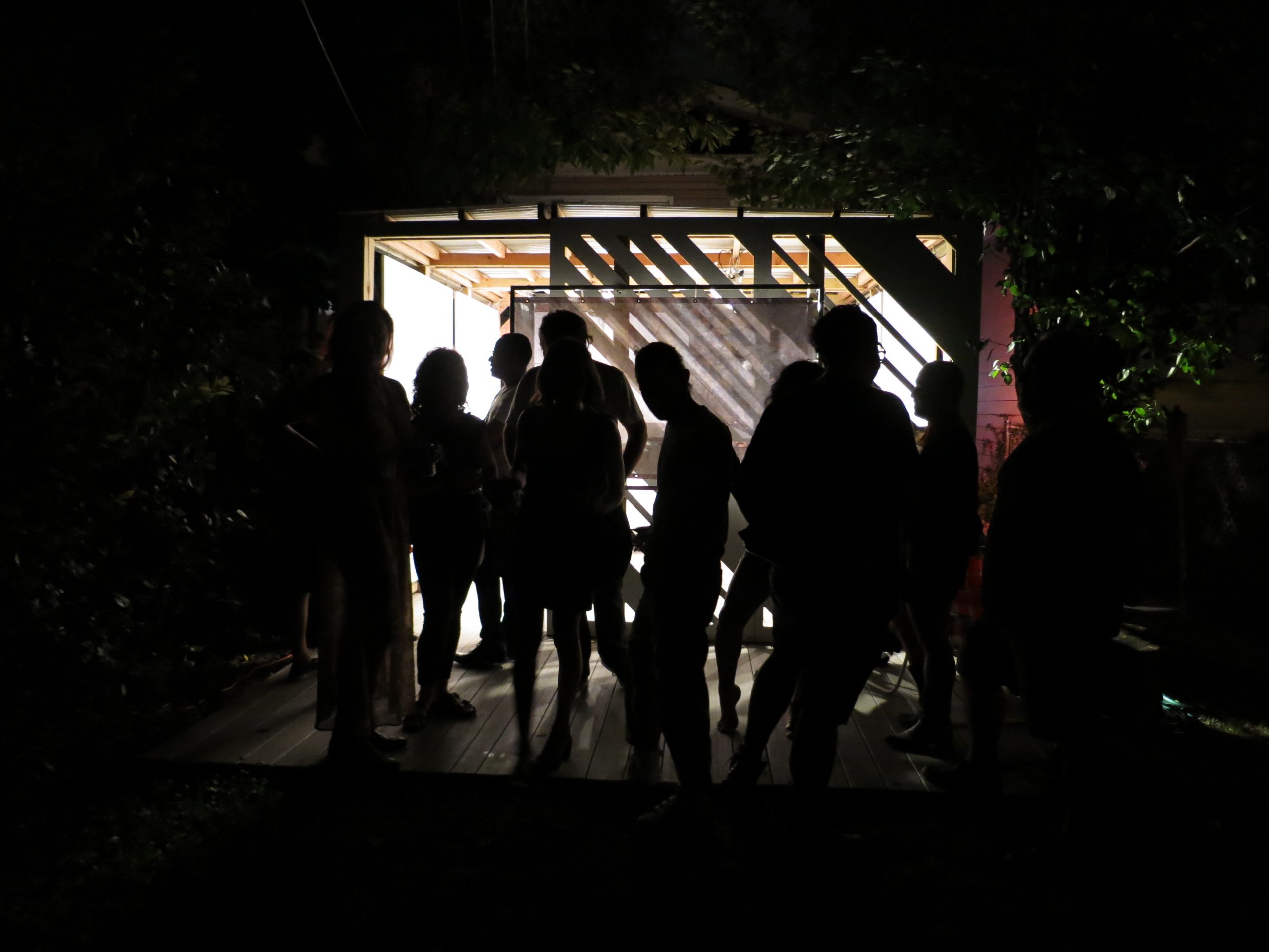 Image Credit:
Edra Soto, Top two images: Open 24 Hours at the Fashion Outlets of Chicago
Second two images, on the right: GRAFT at DePaul Art Museum / on the left: Open 24 Hours at Art OMI
Third duo of images: to the right: GRAFT at Corrosive Like Salt Water at Glass Curtain Gallery / on the left: THE FRANKLIN project space created by Edra Soto and Dan Sullivan located on Chicago's Westside.
Edra Soto portrait credit: Dan Sullivan
Getting in touch: VoyageChicago is built on recommendations from the community; it's how we uncover hidden gems, so if you know someone who deserves recognition please let us know here.